Posted on:
If you've ever dreamed of discovering Norway, but something kept holding you back then perhaps this is the guide that will finally inspire you to set out for the enchanting coasts and majestic mountains. Here you will find not only the basic information, but also some interesting facts, useful apps, and even a list of useful phrases.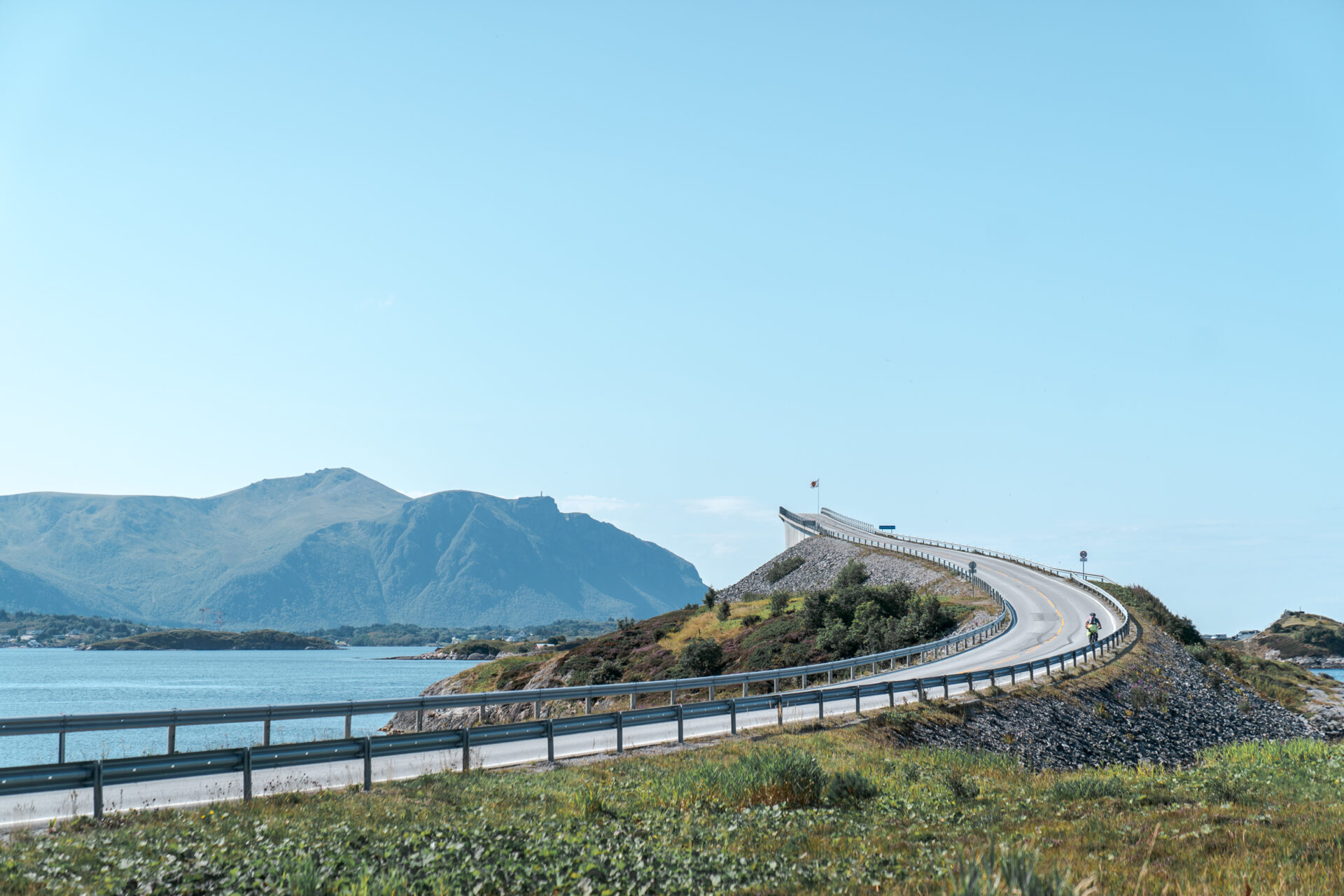 Let's Start with the Basics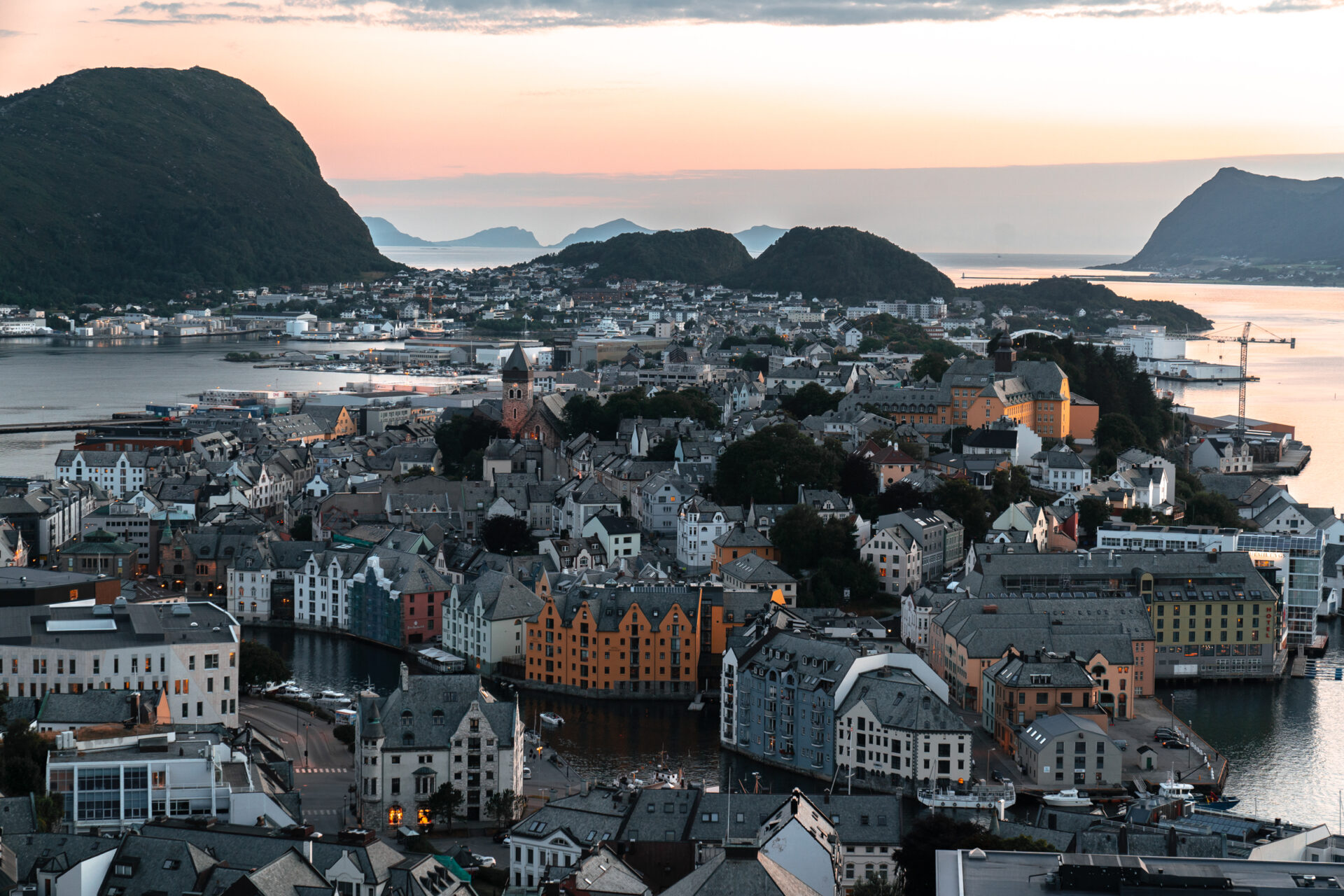 A Bit of Geography
Norway is located on the Scandinavian Peninsula, one of the oldest areas on the European continent, bordering with Sweden and Finland. If you have enough time, consider visiting these two countries as well.
The northern part of the peninsula is located in the Lapland region, inhabited—among others—by the Saami people. Unfortunately, we did not have the opportunity to get acquainted with their culture during our trip, but we will definitely make up for it in the future!
Fun fact: The Saami people still toil in traditional activities. They are no strangers to fishing, hunting, or reindeer husbandry. Animistic beliefs—those according to which animals, plants, and objects have a soul—and elements of shamanistic practices are still present in their culture. They practice yoiking, a rhythmic form of chanting, as well as ornamentation in materials such as bones, wood, and horns. They also still dress in their traditional, highly colorful folk costumes.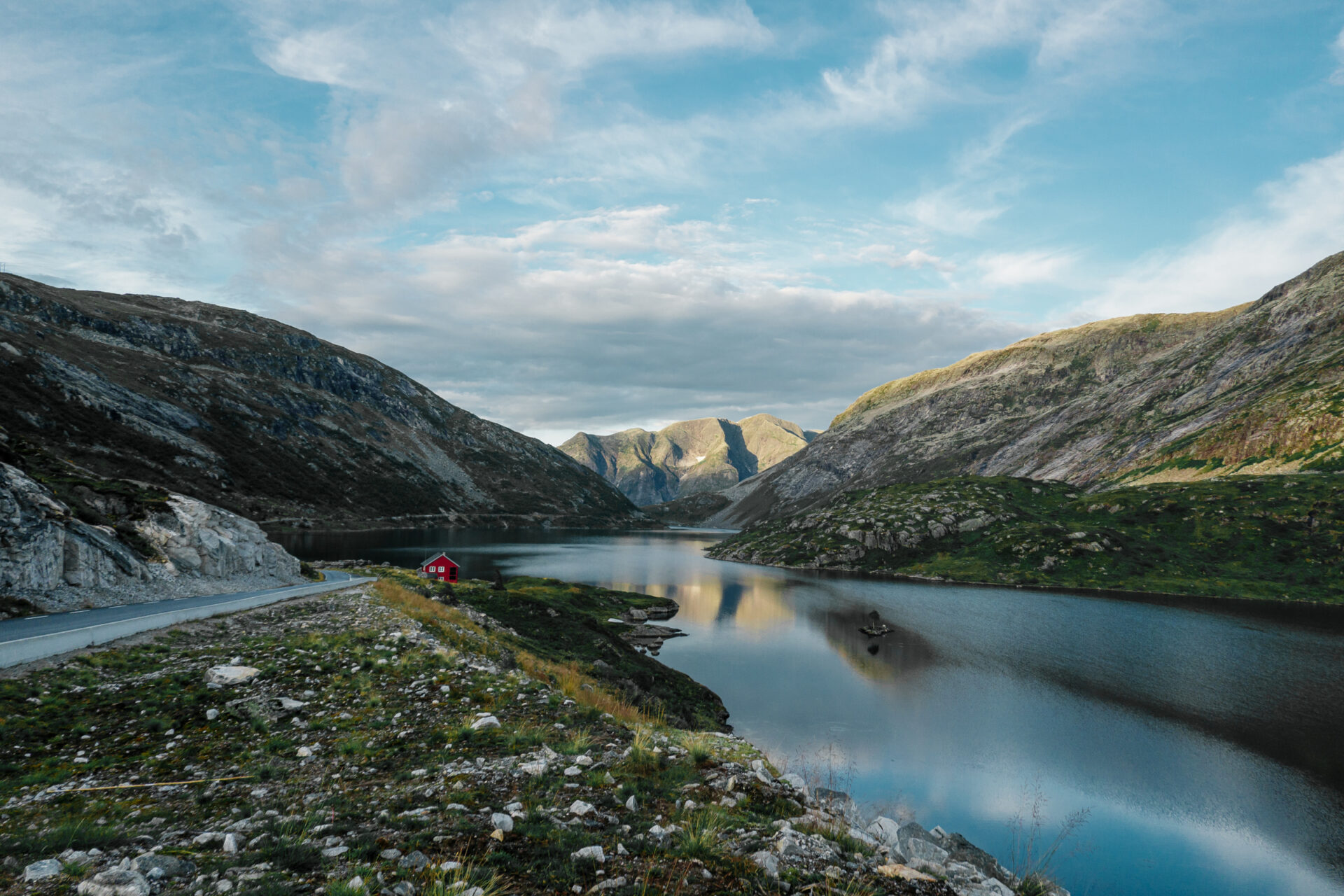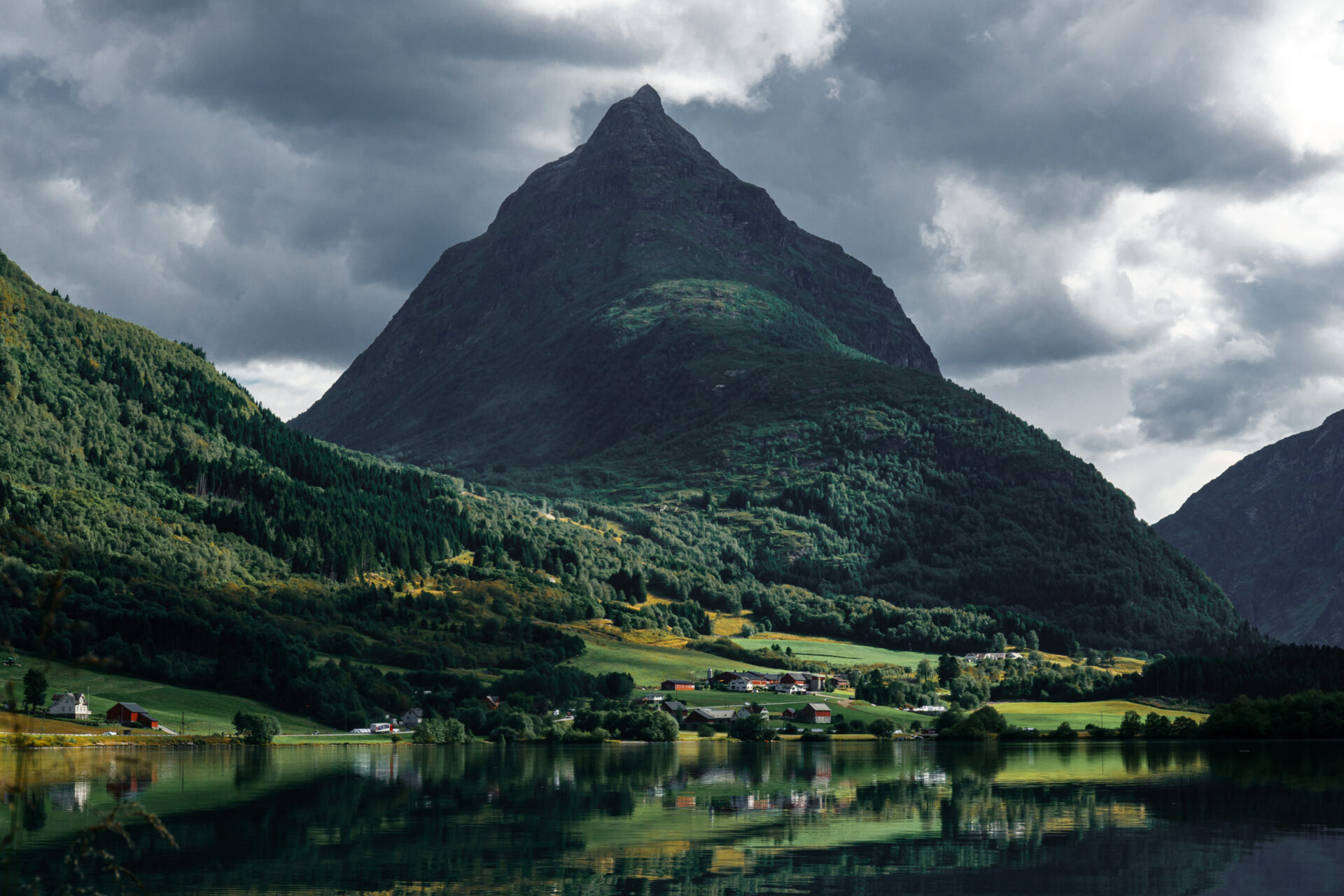 Preparing for a Trip
The start of planning a trip should always be preceded by decent research. So let's go through all the basics.
Language: Do They Speak English in Norway?
Norwegian is the official language. Interestingly, there are two official varieties of Norwegian: bokmål (more popular) and nynorsk. That's not all, though, as there are also various dialects, differing in pronunciation, grammar, syntax, and vocabulary. Tourists, however, need not worry if they don't speak Norwegian. Most Norwegians speak English, at least at a basic level, so there should be no problem with communication in hotels, stores, or gas stations. Of course, the locals are always happy when you know a few basic phrases, so at the end of this post, you will find a list of useful vocabulary.
Fun fact: It's said that there are as many varieties of Norwegian as there are municipalities in Norway. It's assumed that there may be more than 400 of them, although this is not official information. Because of such a large number of dialects, often even Norwegians can have problems understanding each other.
Currency and Payments in Norway: Card or Cash?
The official currency of Norway is the Norwegian krone (NOK). If you come to Norway with euros, we recommend exchanging them for kroner at the first opportunity. In our experience, it's not necessary to have cash in Norway, but it's always a good idea to have some with you just in case.
In most places in Norway, you can safely pay by card—we have always used cards at gas stations, stores, and campsites. Cash comes in handy only when you want to buy something by the roadside. In Norway, you can find many roadside stalls selling fresh cherries, strawberries, or other fruits. In such places, there is no cashier, only a box into which you drop money. And remember, Norwegians count on our honesty.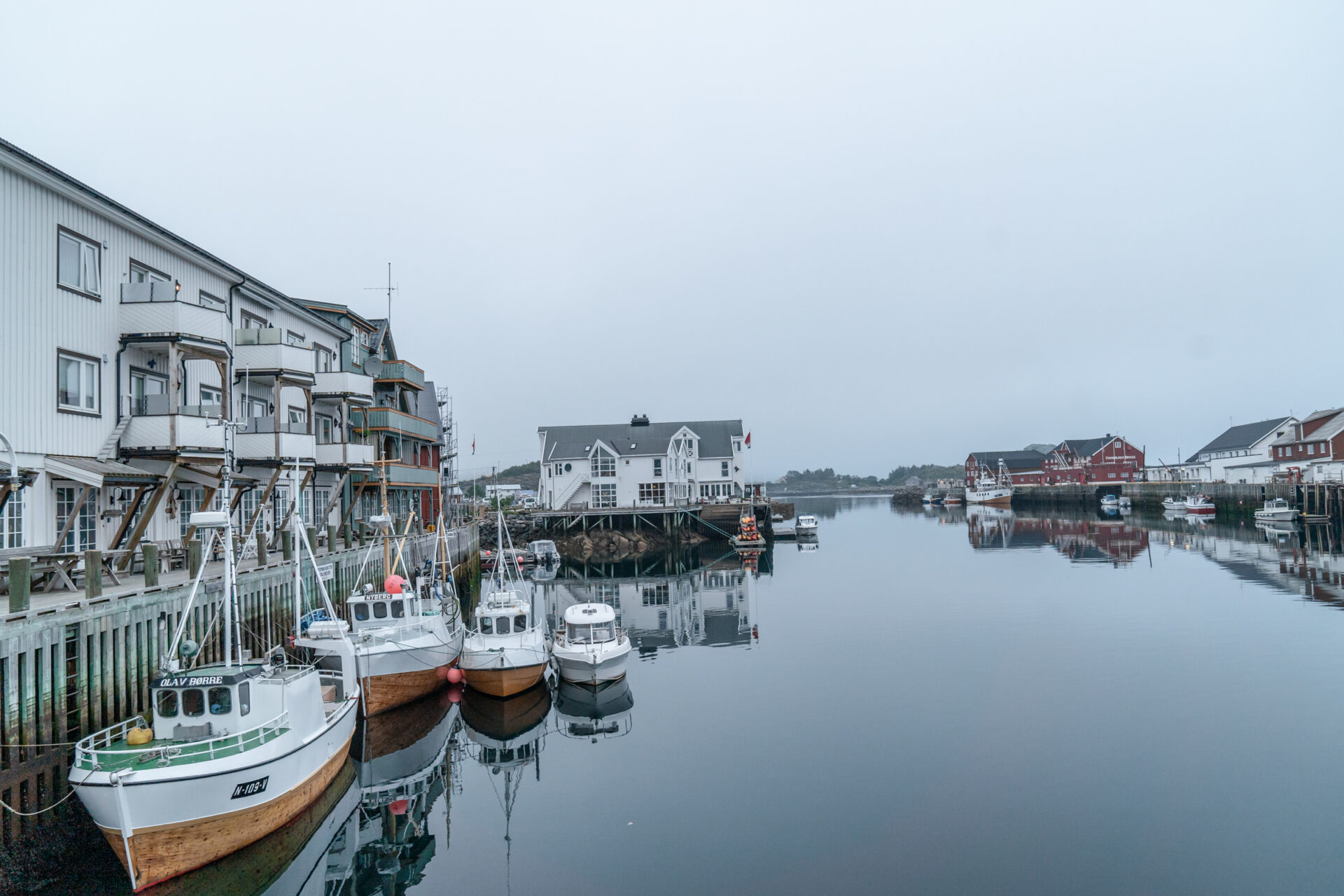 Seasons: When Is the Best Time to Visit Norway?
Let me use the famous "it depends!" here 😉
The period from June to August is probably the most often considered by everyone. This is the vacation season, so there are the best conditions to go. But of course, it's the period when other tourists from all parts of the world will want to visit Norway too, as well as Norwegians themselves, who are then eager to pack up their RVs and head to the other end of the country.
If, on the other hand, you want to observe a magical spectacle in the sky, and maybe ski or snowboard, winter is the obvious choice. However, keep in mind that Norway is a country where days are extremely short in winter, and in some places (with latitudes higher than 67°23′) there's a polar night. We, for sure, will add to this guide our impressions of the polar night, as we are planning to go to Svalbard soon.
The time between the middle of summer and the middle of winter doesn't seem like a bad idea either. Of course, we may end up with slightly worse weather, but we will have a bit more free space to ourselves. The days will be long enough to go on a longer hike, and if we visit the right place we may even still be able to observe the aurora borealis.
So it seems that there is always a good time to visit Norway. We just have to think about our priorities. Will it be hours of mountain hiking or aurora hunting? The choice isn't easy, but fortunately, we can always visit Norway several times.
We set off to Norway by motorcycle in mid-July and can definitely recommend this period.
Fun fact: Auroras are formed as a result of solar activity. As the solar wind approaches Earth, it encounters our planet's magnetic field. Most of the solar wind is blocked by the magnetosphere, but some ions become temporarily trapped in areas around the Earth, called the ionosphere. These areas are concentrated around the Earth's geomagnetic poles. In the ionosphere, solar wind ions collide with oxygen and nitrogen atoms from Earth's atmosphere. The energy released from these collisions causes a glowing halo around the poles, which we know as auroras. Auroras typically occur about 97-1000 kilometers above the Earth's surface. The colors of the auroras can vary depending on the altitude and type of atoms—they can be red, green-yellow, blue or purple.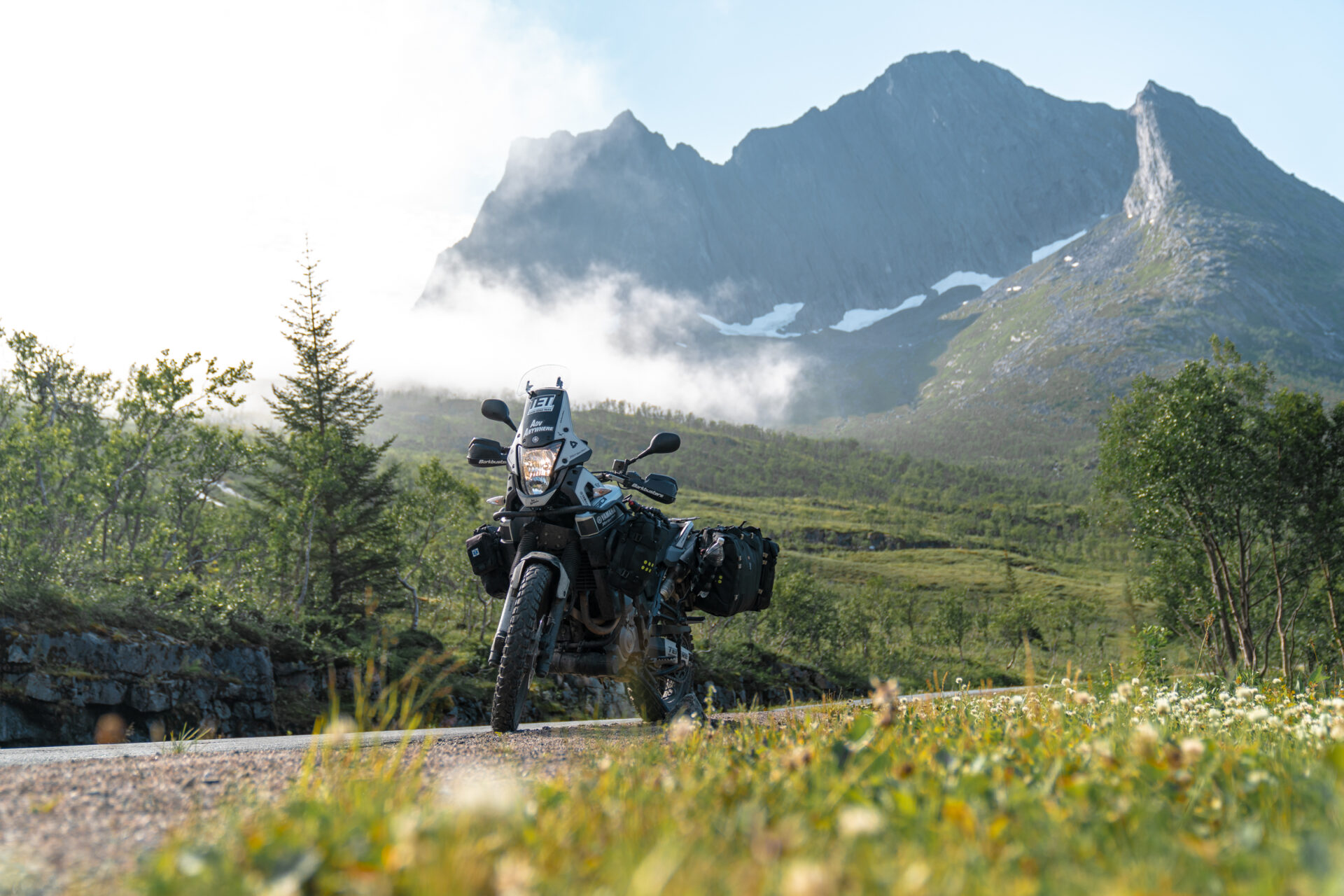 Other: What Else Should I Know?
Time zone: CET
Electrical outlets: type C and F; 230V 50Hz
What Is Worth Visiting? What Is Worth Experiencing?
I think we can all agree that Norway is not a wallet-friendly destination. So it's not surprising that many people avoid this country when traveling in Europe. Nonetheless, you can find quite a few free outdoor attractions to pass the time without having to spend a lot of money. Let's take a look at this option first.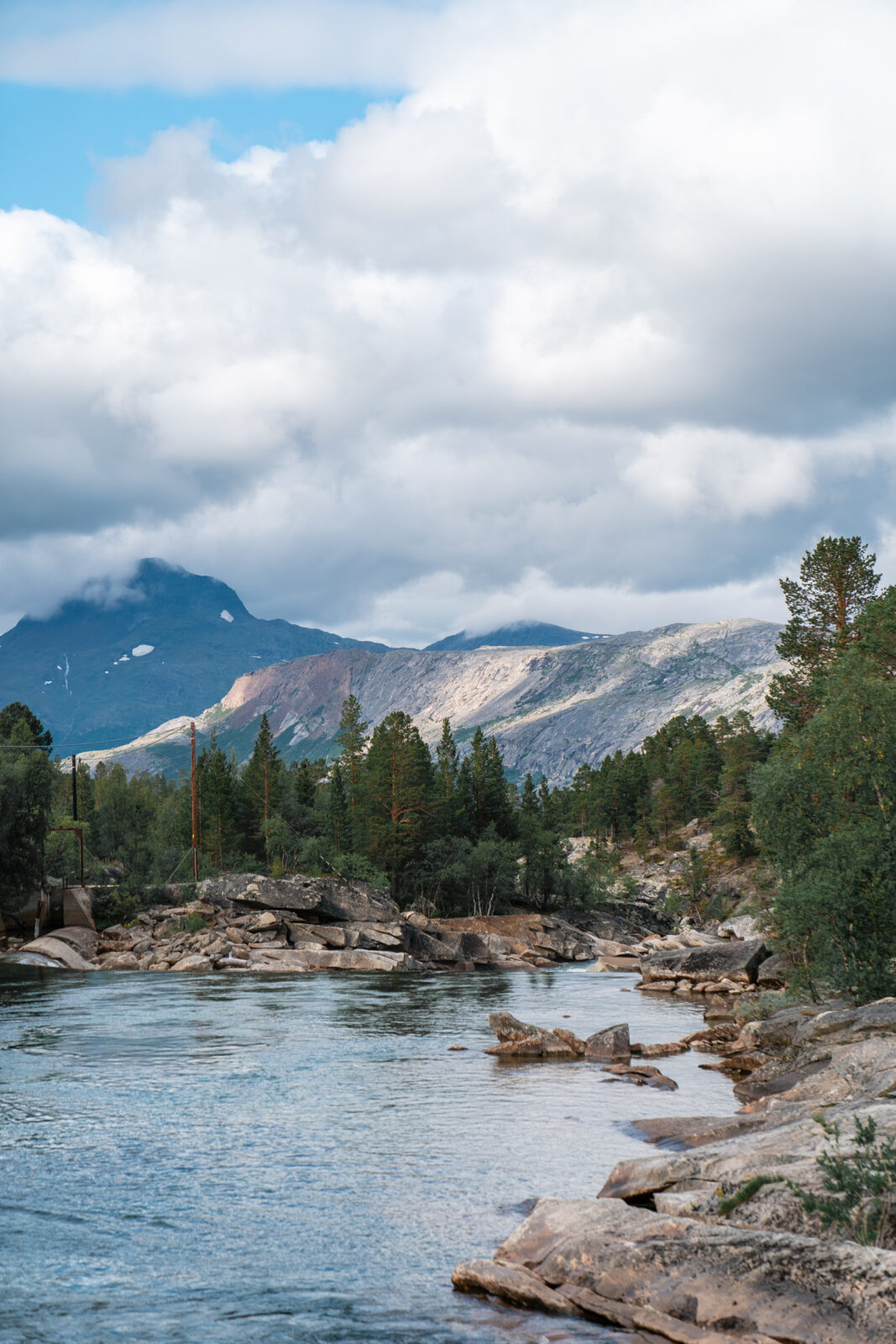 Nature
First of all, Norway offers many free hiking trails and national parks, where you can explore Norway's wilderness for hours. Thanks to allemannsretten (right of access to nature), all public areas are free. So you don't have to pay for entrance to a national park and can wander wherever you like. However, it's worth remembering to respect nature and leave only footprints.
Norway is home to fjords—long, narrow bays filled with salt water that make up most of the Norwegian coastline.
The most famous one is probably Geirangerfjord. Its crystal clear waters are surrounded by high mountains, waterfalls, and green valleys, creating an amazing landscape. No wonder Geirangerfjord is a UNESCO World Heritage Site. You can enjoy the views from a 1,500-meter platform, walk or kayak here. However, Geirangerfjord is not the only breathtaking fjord in Norway. Aurlandsfjord and Nærøyfjord also offer their own unique beauty and charm and are also UNESCO World Heritage Sites.
If you are looking for the longest and deepest fjord, Sognefjord should be your destination. It stretches 205 kilometers inland from the ocean to the small village of Skjolden and reaches a maximum depth of 1308 meters! While admiring the fjord, you can also take a quick trip to one of the national parks: Jotunheimen or Jostedalsbreen.
If you wish to see wild animals, chances are you will be able to meet them in Rondane National Park. There you can encounter bears, lynx, moose, wolves, and reindeer. The Femundsmarka or Dovrefjell-Sunndalsfjella national parks are also worth a visit. The former is home to reindeer and the latter to musk oxen.
Last on our mini list, and perhaps the most popular destination, is the picturesque Lofoten Islands. This archipelago is located north of the polar circle and it's famous for its breathtaking landscapes. The islands are a popular destination for nature lovers, photographers, and fishermen. There you can enjoy majestic mountains, white sandy beaches, and traditional, colorful fishing huts, called rorbuer.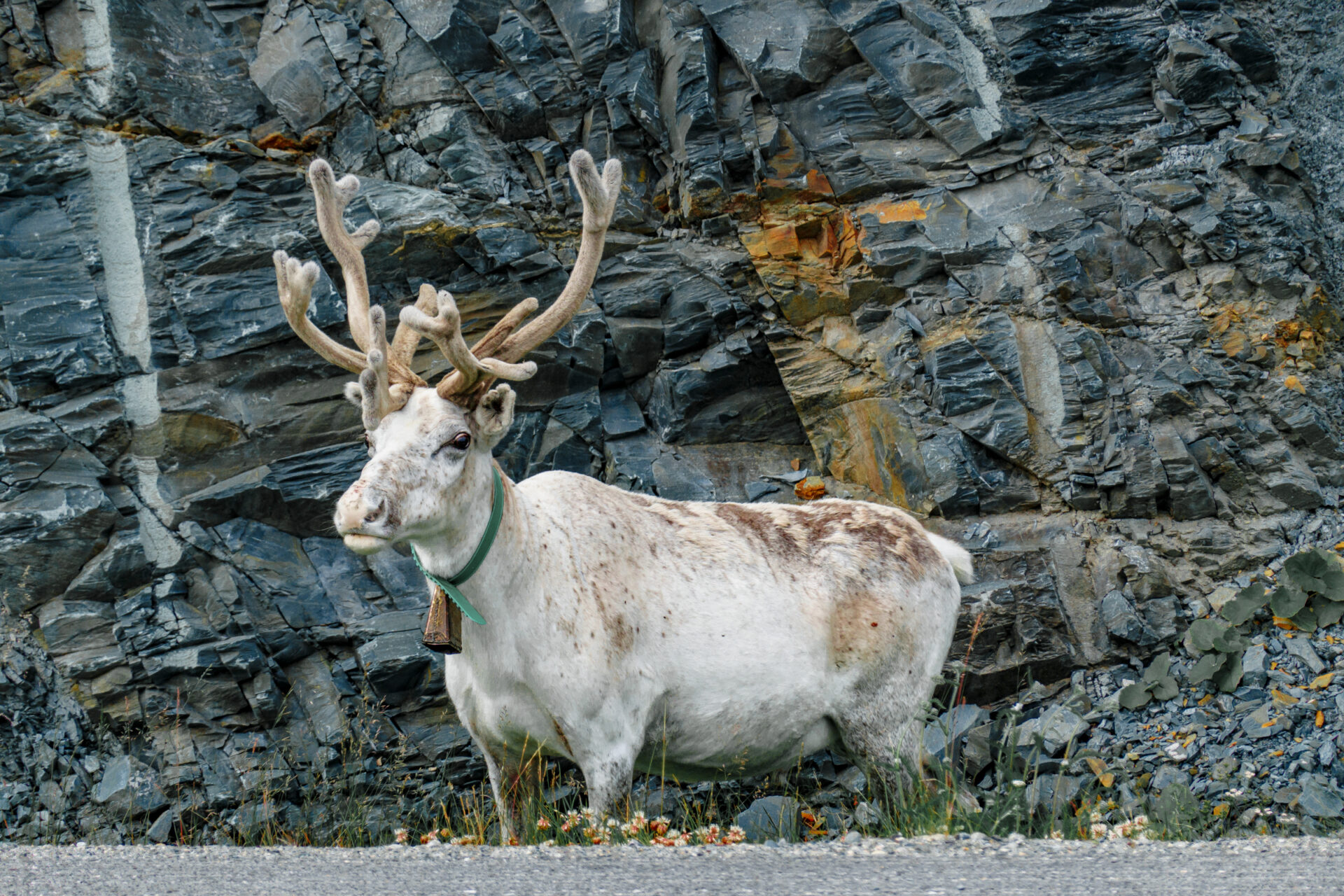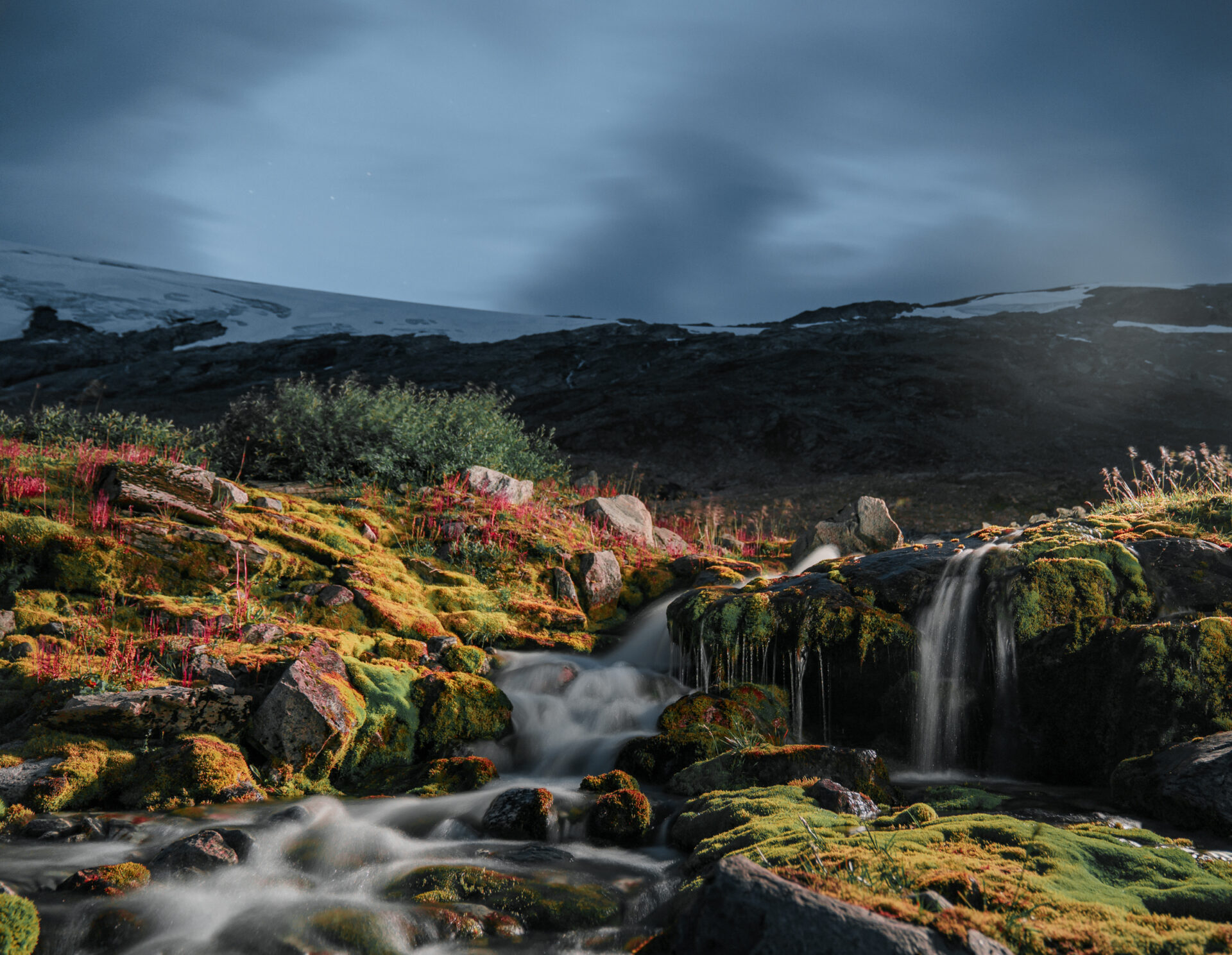 Cities and Culture
In addition to its beautiful nature, Norway also offers a rich culture and traditions. In major cities such as Oslo and Bergen, you can visit museums, art galleries, and historical landmarks. Many of these places offer free admission or discounts for students and children.
During our trip, we had the opportunity to visit three well-known Norwegian cities: Oslo, Tromsø, and Ålesund. Each of them was unique.
In Oslo, we were in awe of the opera house, whose architecture and design are astounding. We also had the opportunity to eat very good food at Mathallen Food Hall and My Ugly Baby. After 30 days of cooking on the road, it was really something! Unfortunately, we didn't have enough time to visit the Munch Museum, but it is definitely on our to-do list when we visit Oslo next time.
We also walked around Tromsø, a city located in the northern part of Norway, within the Arctic Circle. It's famous for its unique architecture, influenced by the harsh climate and traditional Sami culture. One of the most famous examples of architecture in Tromsø is the Arctic Cathedral, a modernist church designed by Jan Inge Hovig in 1965. The church is made of concrete and glass, and its distinctive shape is inspired by the peaks of the surrounding mountains. Other notable architectural landmarks in Tromsø include the Polaria Aquarium—a "domino" building whose design depicts ice floes that have been forced ashore by rough Arctic seas—and the Polar Museum.
Ålesund, located on Norway's west coast, is known as "Norway's Venice." The city's Art Nouveau architecture is stunning, and the city's location on a fjord provides breathtaking views. We especially enjoyed the views from Aksla Hill, which offers a panoramic view of the city.
Unfortunately, we didn't have time to visit all the cities in Norway we wanted to, but Bergen and Trondheim, among others, are already on our list to visit in the future.
No matter which city in Norway you choose, you're sure to find plenty of things to see and do.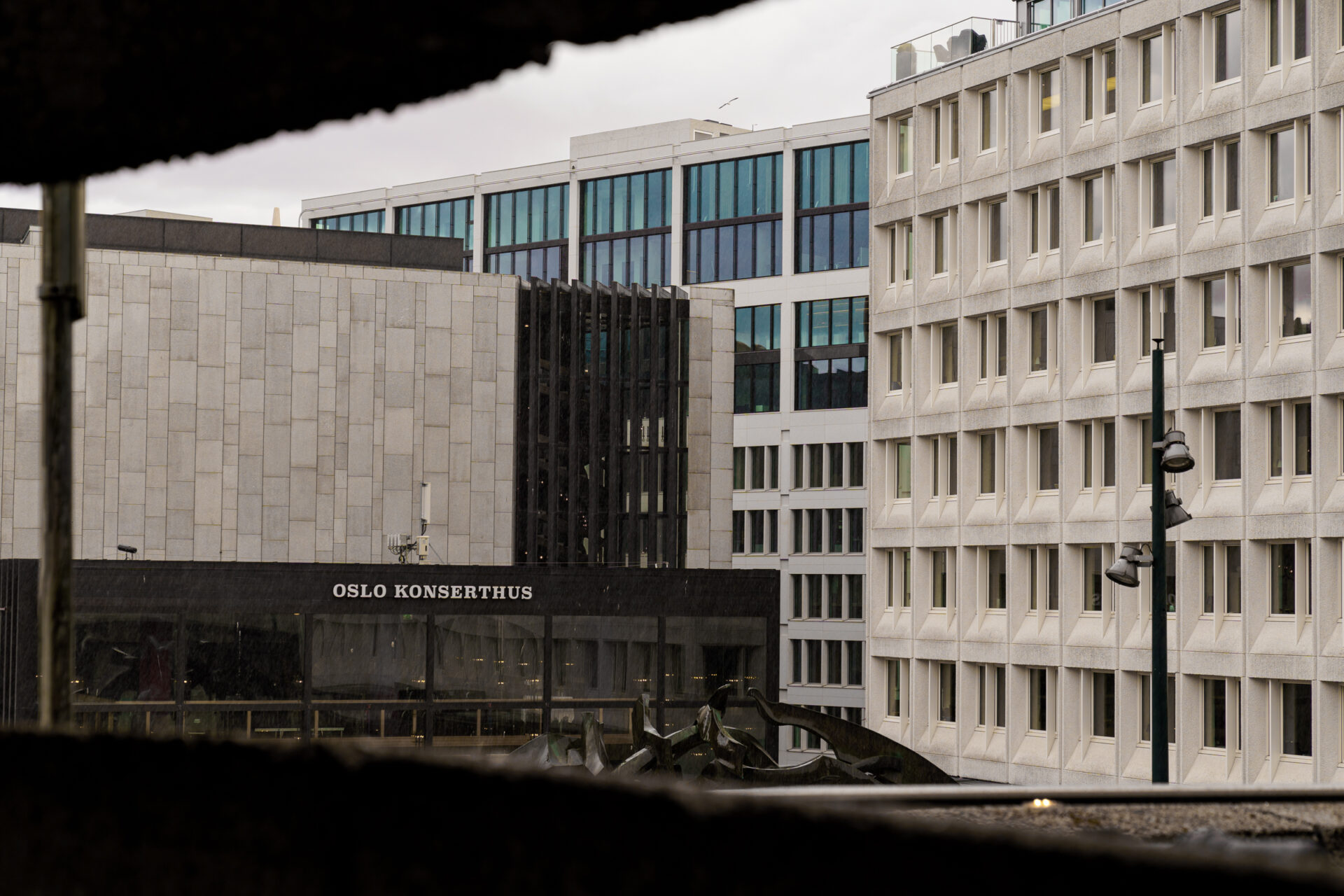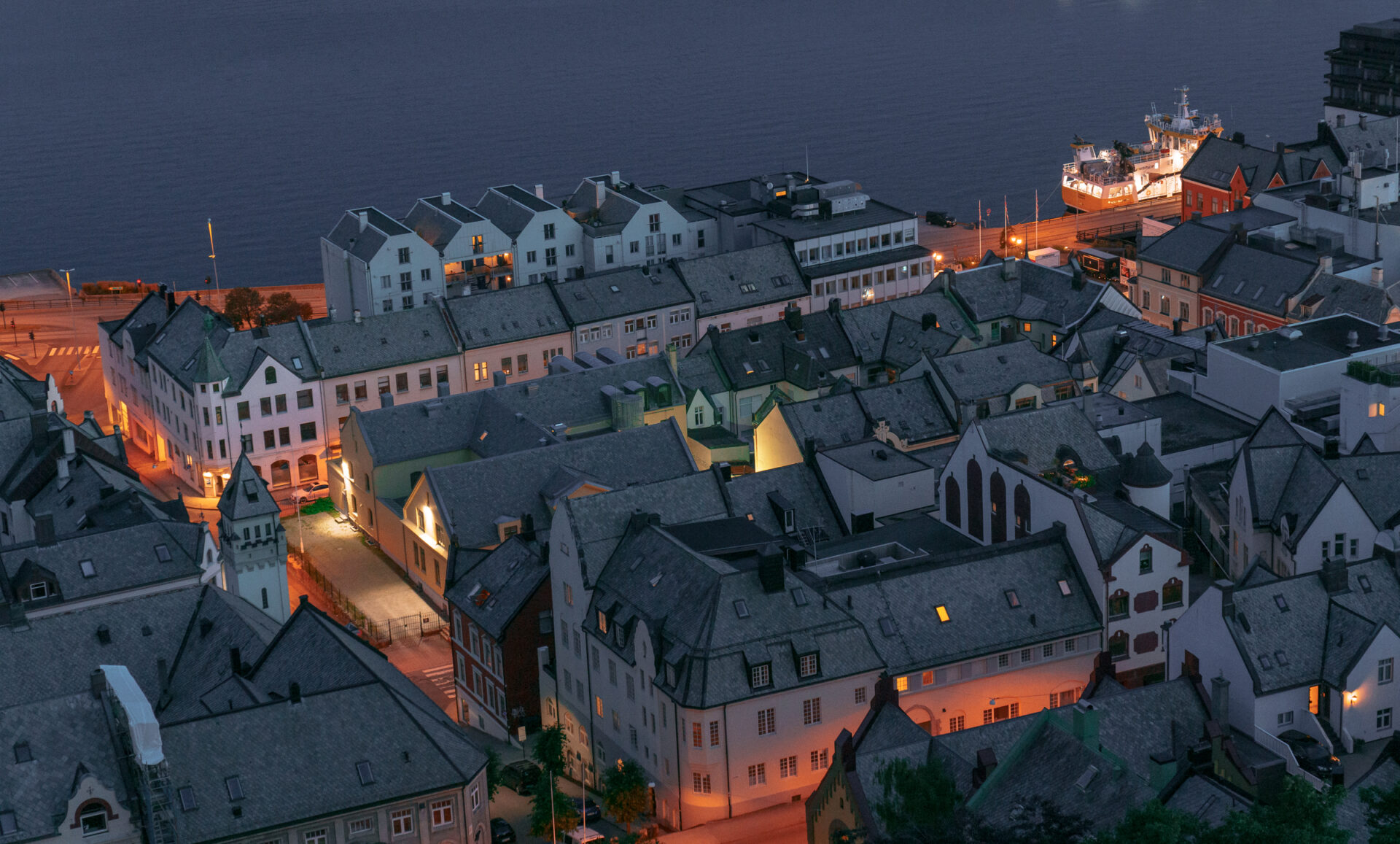 Cuisine
Although food in Norway can be expensive, it's worth trying some of the local dishes. The country is famous for its fish and seafood, so it's a good idea to visit local fish markets and try fresh produce. You should also try fiskekaker, which can even be found in markets.
Another option is to try reindeer meat, either in the form of stew or sausage.
Norway is also known for brunost, which is a brown caramel cheese that doesn't taste like cheese at all.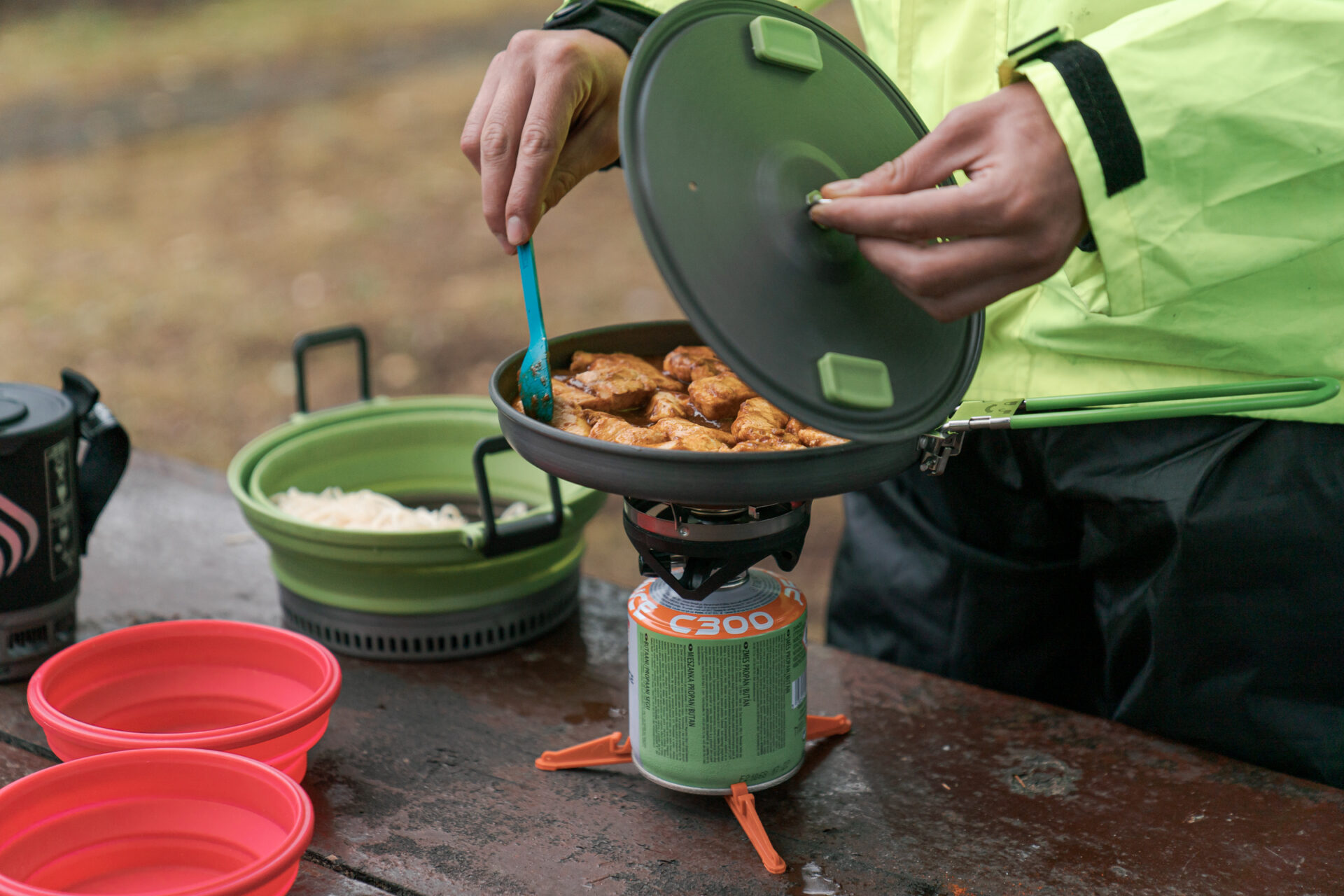 Transportation
OK, but how do you even get around Norway? Depending on whether you are going on a city break to any of the major cities or on a longer trip, you have different options.
In the case of city breaks, it's quite simple, as you can easily get around major cities by public transportation or simply on foot. If, on the other hand, you are planning a detour and you arrive in the country by plane, the natural option would be to rent a car or motorcycle. You can also come here in your own car or motorcycle, as we did. And there is one more option you should keep in mind and it is…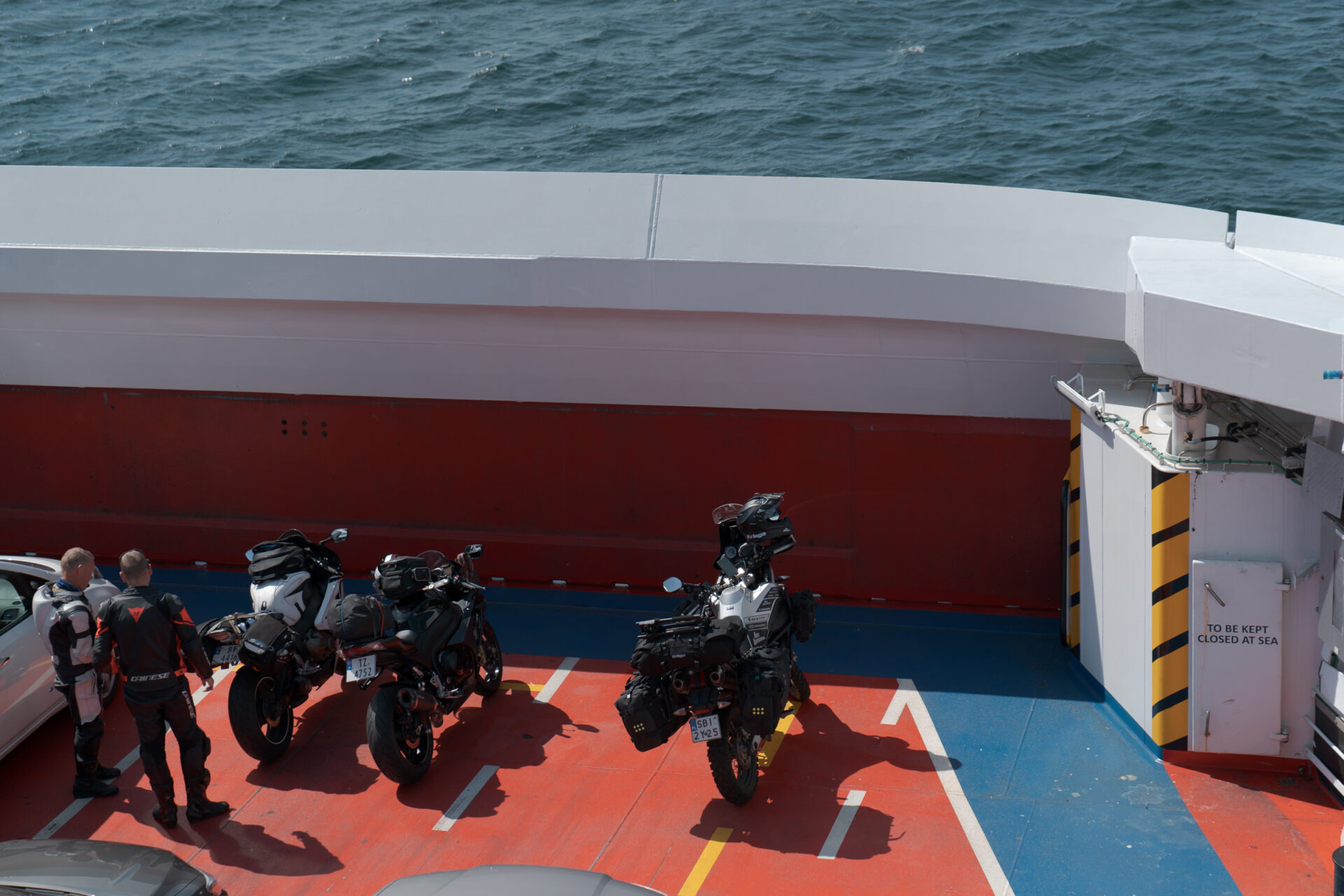 Local Ferries
In Norway, local ferries are a common mode of transportation for tourists and locals alike. They provide a convenient way to travel between various islands and coastal towns, often offering great views of the surrounding countryside as well. Some ferries carry cars and motorcycles, while others are for pedestrians only.
To board a ferry, purchase a ticket online or directly before boarding. If you know that you will be using this option frequently, consider creating an account on the respective ferry operator's website. This way you will have access to your cruises and payment history.
During our trip, we mainly used Torghatten Nord, but not for any particular reason—it simply went where we happened to want to go. There are many ferry companies in Norway, each with its own routes and fleets. Some of them are:
Fjord1: Operates a network of ferries mainly in the western and northern parts of the country. It also offers the popular Fjord1 Express Boat service between Bergen and Stavanger.
Torghatten Nord: Specializes in ferry service in northern Norway, including the well-known route between Bodø and Lødingen.
Hurtigruten: This is one of Norway's best-known ferry companies. Hurtigruten offers coastal ferry services along the entire length of the Norwegian coast, starting from Bergen in the south and ending in Kirkenes in the north.
Boreal Transport: Operates a fleet of ferries mainly in the western and northern parts of Norway, including routes between Bergen and the Hardangerfjord islands.
Color Line: Offers various routes between Norway and Denmark. One popular route is between Oslo and Frederikshavn.
Fun fact: Norway has a considerable number of local ferries, especially in the western and northern parts of the country, where fjords and islands can make land transportation difficult. Some have been operating for more than 100 years and have become an integral part of local culture and history. Others are equipped with specialized features that help them navigate icy waters and harsh weather conditions. According to the Norwegian Public Roads Administration, there are currently about 200 ferries operating on regular routes in Norway, serving a total of about 2,000 ferry berths.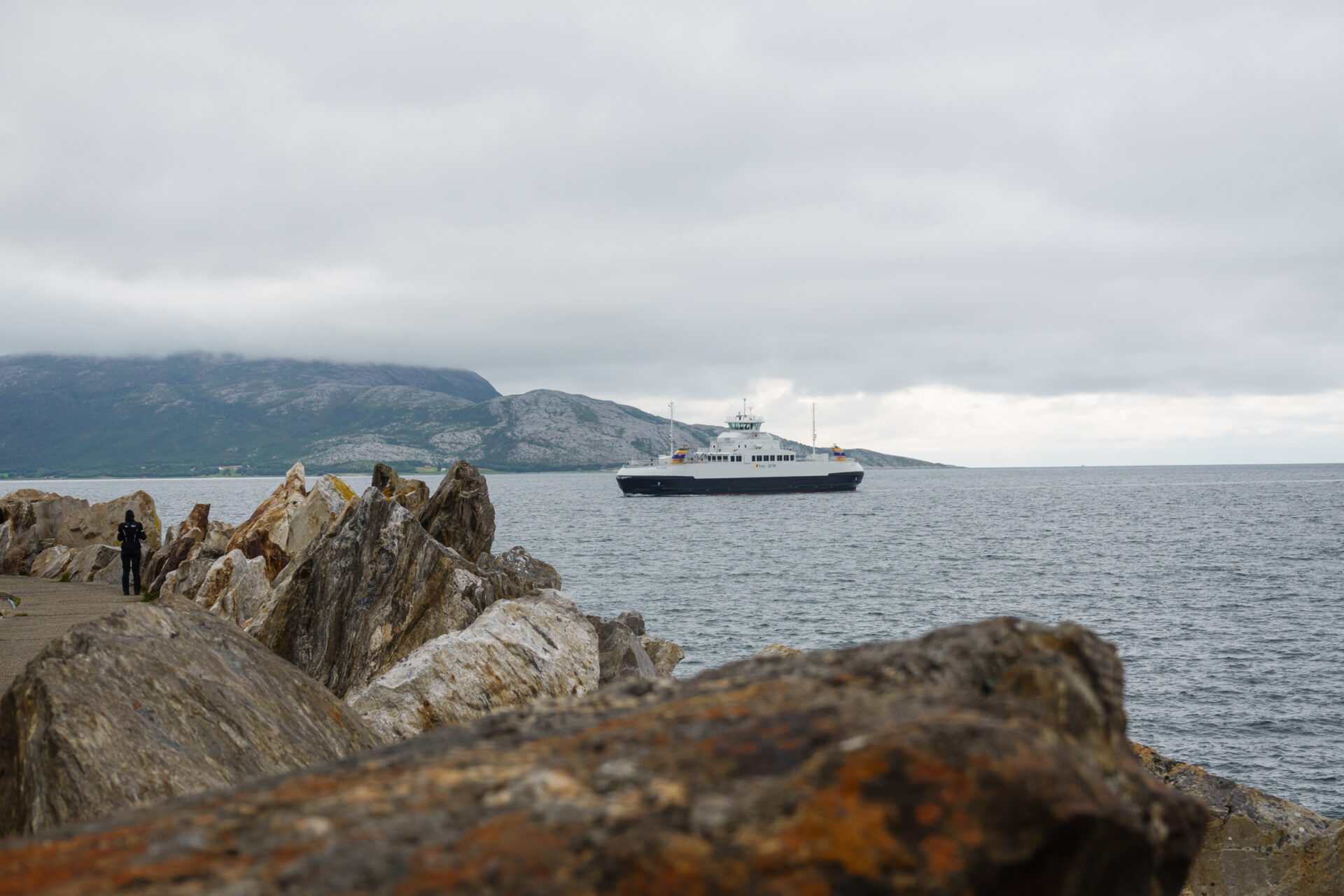 Fv17 Route
I must admit that we knew little—in fact, nothing—about the local ferries before arriving in Norway. We only became familiar with them when the Fv17 route was recommended to us.
Fv17, also known as the Helgeland Coast Road, is a scenic road in Norway that stretches for about 700 kilometers along the coast of the Helgeland region in the north of the country. It begins in the town of Mo i Rana and ends in Sandnessjøen, passing through many smaller towns and villages along the way. The route is known for its stunning coastal views, with beautiful landscapes that include fjords, mountains, and forests. Driving along this route, one can come across various attractions such as the Helgeland Museum, the Kystmuseet Museum, and the Saltstraumen Maelstrom.
Fv17 is well-maintained and has a good network of rest areas and parking lots, making it a popular route for tourists, though still not as popular as E6. Perhaps this is because E6 is a bit easier in terms of logistics, as it doesn't have… as many ferry crossings. It was during our route along the Fv17 road that we encountered the first local ferry, and then more. The crossings are mostly short routes and such a ferry trip doesn't take long—usually about 15-20 minutes.
Fun fact: Saltstraumen Maelstrom is one of the most powerful tidal phenomena in the world, characterized by water speeds of up to 20 knots (30 km/h). The Maelstrom is formed in a narrow channel between the islands of Bodøya and Straumøya, creating a funnel effect at high tide. These powerful tidal eddies are responsible for the formation of many small islands and rocks in the area, as well as the erosion of the shoreline. Saltstraumen Maelstrom is also home to the largest population of sea trout in the world. These impressive fish can reach lengths of up to 2 meters and weights of up to 25 kilograms. Sea trout are attracted to strong currents and an abundance of food, which means they can be observed swimming in the water or jumping out of it to catch insects.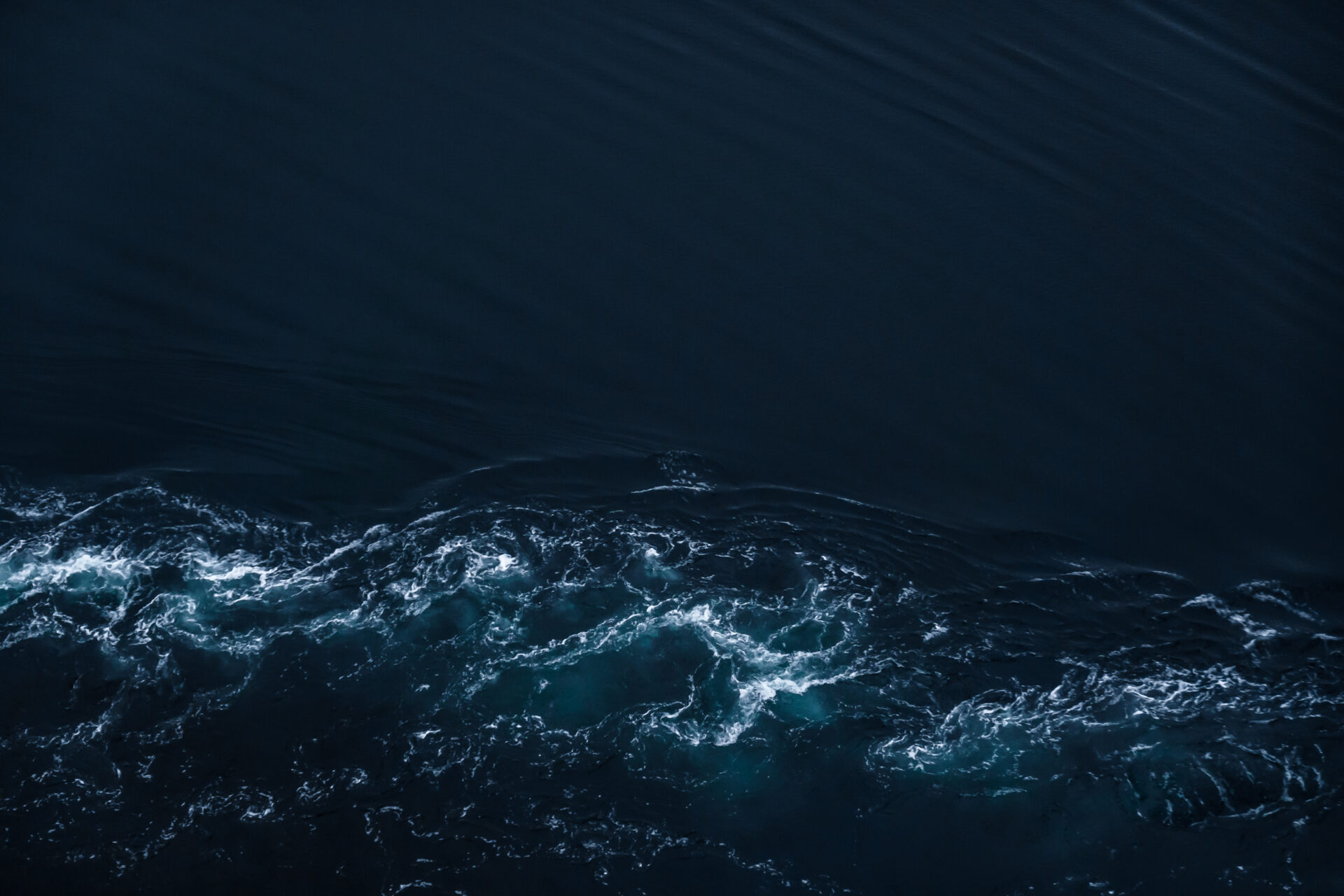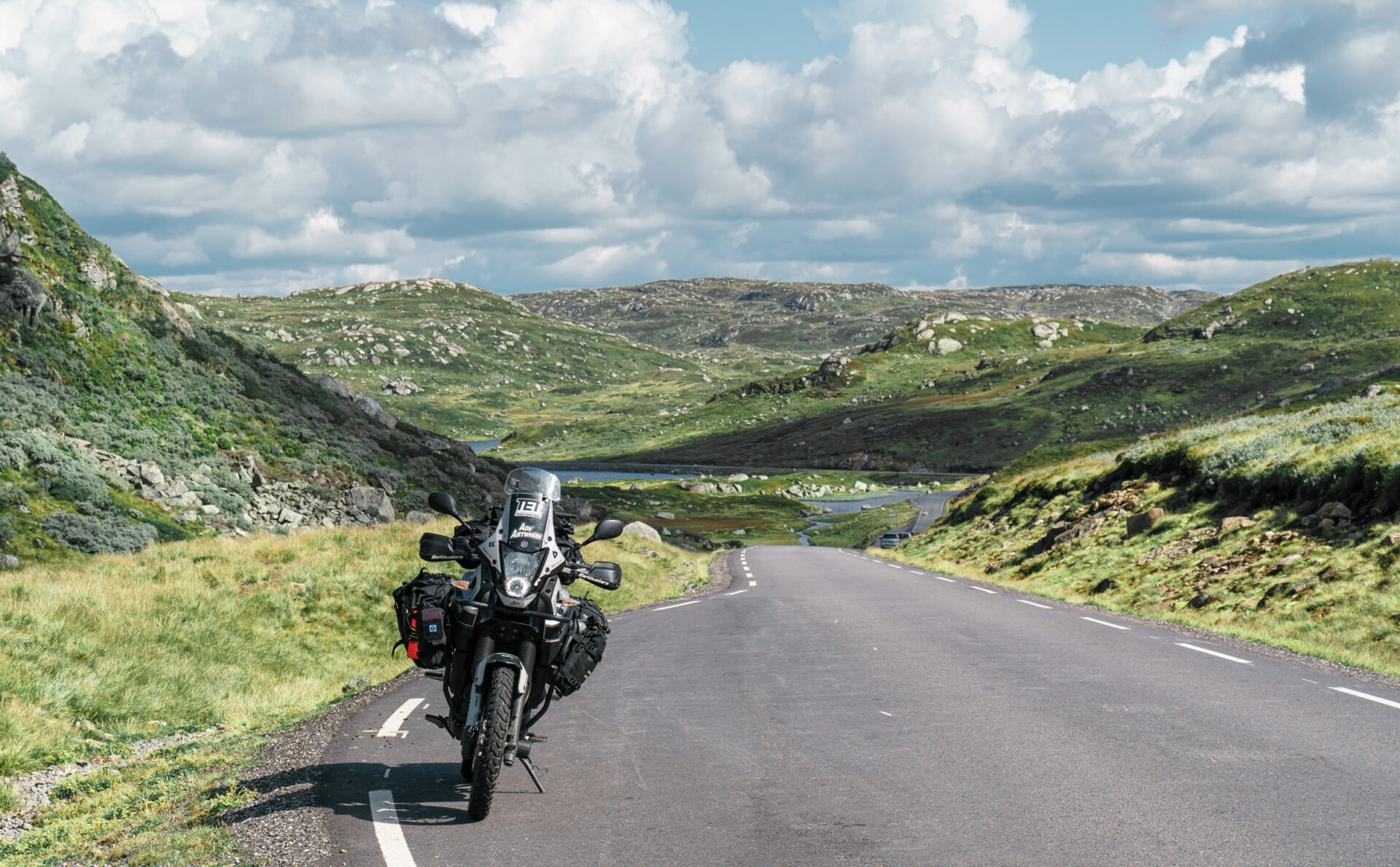 Gas Stations
Now that we've taken a detour, let's spend a minute at gas stations. Bensinstasjoner are a common sight in Norway and are generally easily accessible. Most are open 24 hours a day, 7 days a week.
There are two types of gas stations: The types of stations are two: manned and unmanned. The former are larger and are usually located along major roads and highways, as well as in urban areas. Many of them belong to chains such as Circle K, Esso, or Shell. Often you can not only refuel at them but also get some food, use the restroom, or wash your car/motorcycle.
Unmanned stations, on the other hand, are in less frequented areas and only have dispensers. You won't see an employee there, let alone a convenience store.
However, refueling can be a bit complicated, so especially the first time, you can be a bit confused. Often to refuel, you first have to select the type of fuel on the screen and then go to the dispenser. It may also be the case that when selecting fuel, you have to choose the amount you want to refuel for. You either pay directly at the dispenser or at the cash register in the building. It depends on the station. It's a good idea to do the first refueling on your own at a station where you will find staff to help you if you need it.
Fun fact: Fuel prices in Norway can vary depending on many factors, such as the location of the gas station, the type of fuel, current market conditions, and even the day of the week.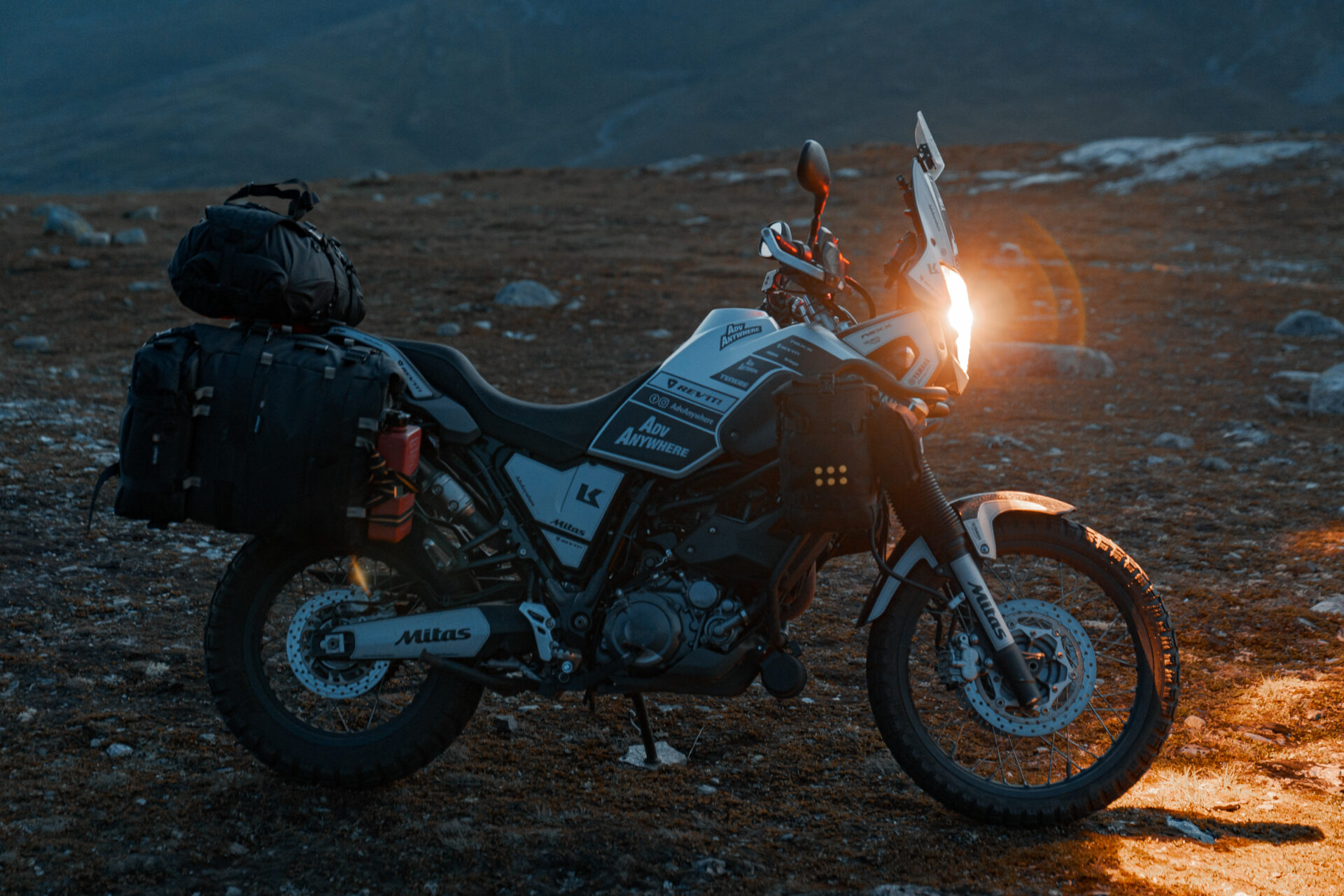 Grocery Shopping
Food in Norway is quite expensive, especially for tourists who may not be familiar with the local market and prices. However, there are a few ways to save, and one of the most effective is to shop at the right stores.
Rema 1000 and Kiwi are discount chains known for their low prices and wide selection of groceries. Both have stores in most cities and towns in Norway and are generally considered one of the cheapest grocery shopping options in the country, ideal for the budget-conscious.
In addition to shopping at the respective stores, you can also:
Buy in bulk: If you are staying in Norway for an extended period of time and/or have access to more space, buying in bulk can be a good way to save a few pennies. Many discount stores and supermarkets offer bulk discounts on items such as rice, pasta, and other nonperishables.
Look for sales and discounts: Many supermarkets regularly offer discounts, especially on products that are nearing their expiration dates. Keep an eye out for these offers and stock up on discounted products whenever you can.
Shop at local markets: Local markets and farmers' markets can be a good source of fresh, locally grown produce at lower prices. In addition, these markets are also a great way to experience local culture and try new foods.
Consider setting up a discount card: Some supermarkets and discount stores in Norway offer discount cards or loyalty programs that allow customers to earn points or discounts on purchases. If you plan to do a lot of grocery shopping, it's worth investing in one such card.
We, while in Norway, relied mainly on the aforementioned Rema 1000 or Kiwi. By shopping there, we were able to stretch our food budget even further. Sometimes, especially in more remote areas, we stocked up at Coop or Joker. They were a bit more expensive and had a fairly limited number of products, but it's always better than nothing.
And while we're talking about shopping, one thing is worth remembering: non-trade Sundays. In Norway, stores and services (such as car repair stores) are closed on Sundays, so you should plan your shopping well. Especially if you know that you are already approaching an area where it will be difficult to find a store on Friday. It's a good idea to stock up then, as long as you have a way to store it, of course. We, traveling by motorcycle, had to be very careful especially when buying products that should rather be stored in a refrigerator.
Places to Stay
We don't want to cover the most obvious option here, i.e. hotels—these can be easily found on Booking or Airbnb. Instead, we'll focus on options that fit Norway like a glove, namely camping and sleeping in the wild.
Campings
Norway is a country known for its stunning beauty, and camping is the perfect way for visitors to experience it. From the fjords on the west coast to the mountains in the east, campings can be found everywhere.
In Norway, campgrounds can vary widely. Many have a range of amenities, including showers, toilets, and access to electricity. Some may also offer additional amenities, such as kitchens, laundry facilities, and playgrounds for children.
In terms of cost, campgrounds in Norway can range from about NOK 150 to 300 per night for a standard campsite with basic amenities. Some campgrounds may also offer discounts for longer stays, but we didn't take advantage of this as we changed our accommodations every night. The cost also varies by location and season. In general, campsites in more remote or popular locations can be more expensive than those in less popular areas. And well, during the peak tourist season, prices tend to be higher.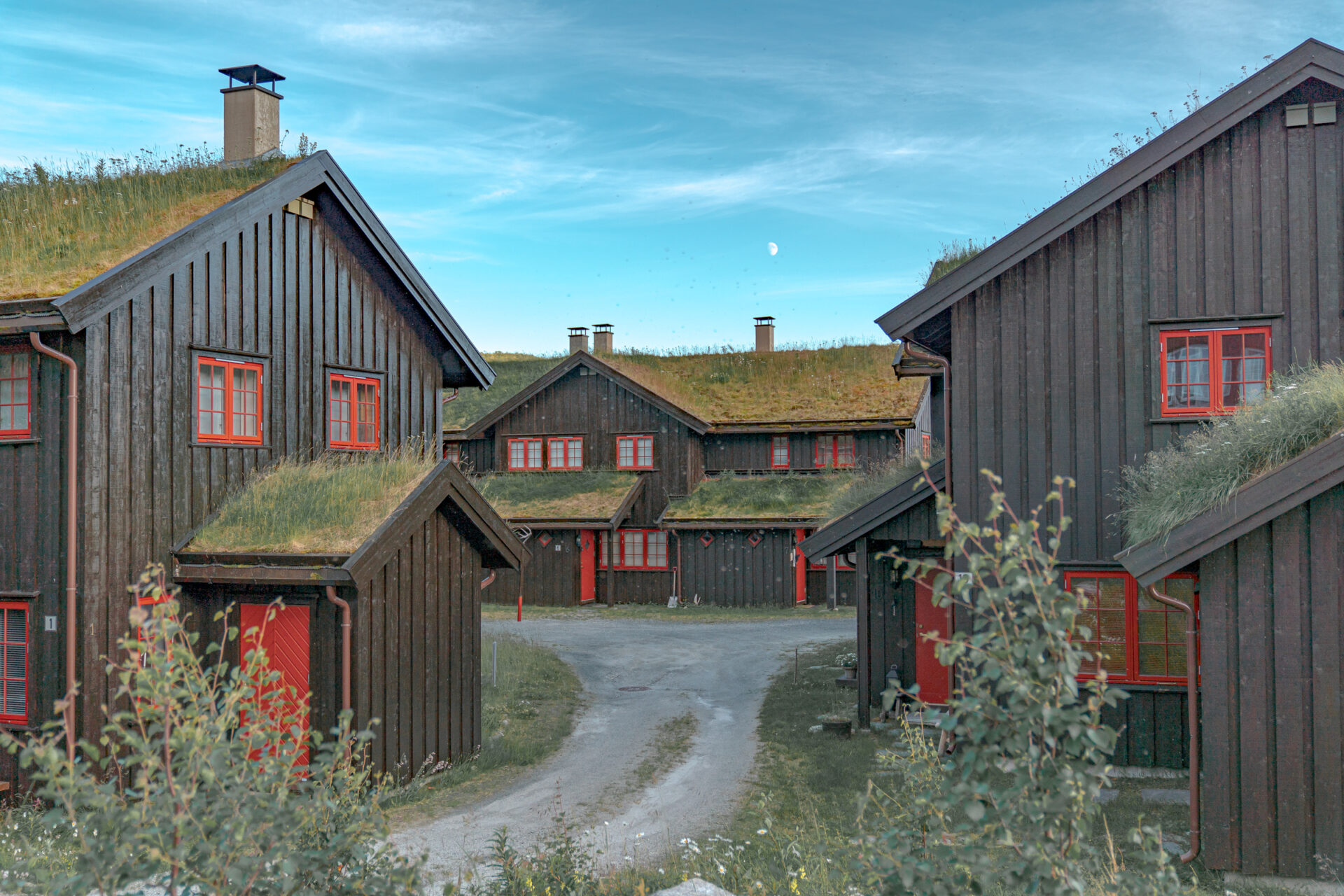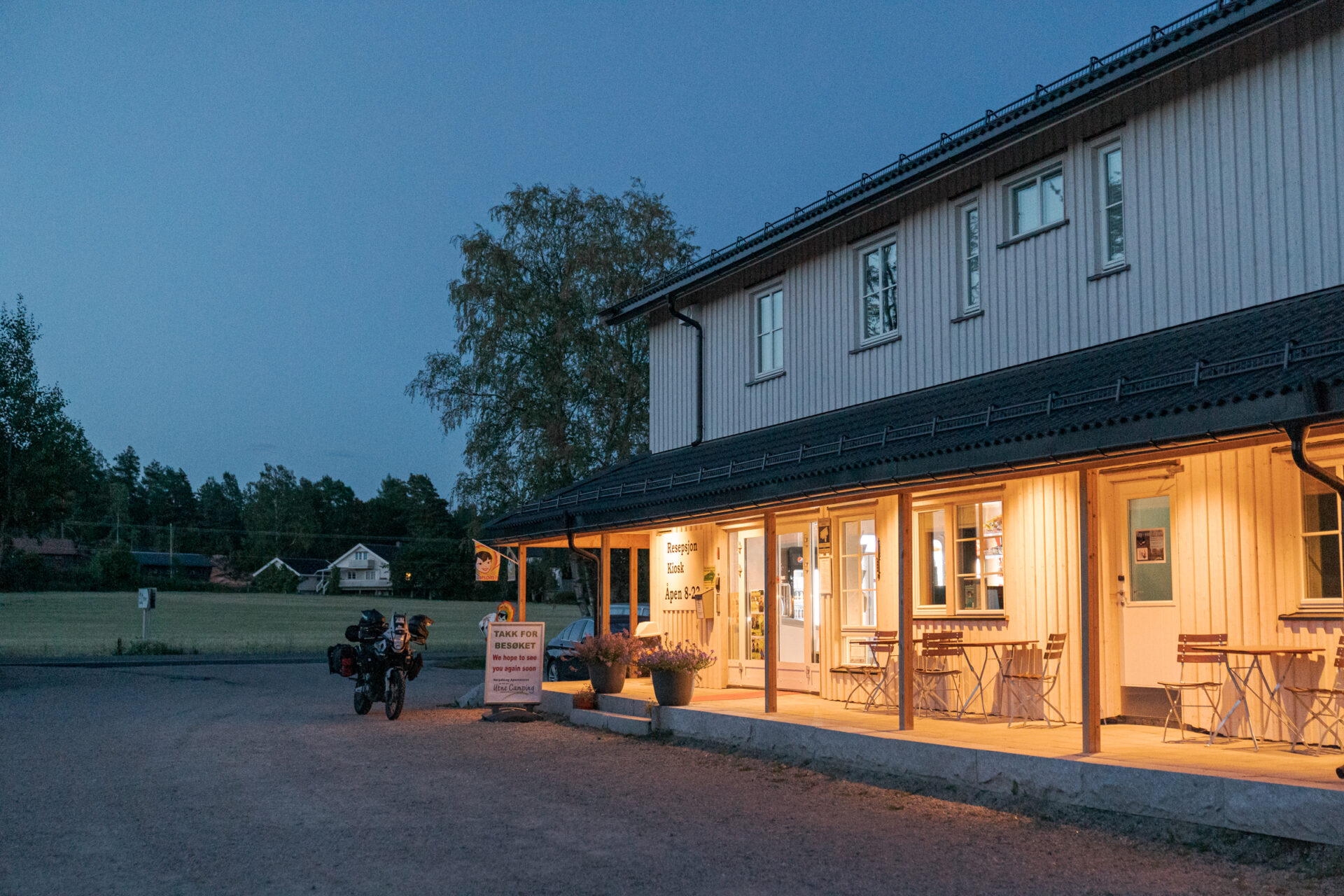 Wild Camping
Is it possible to spend the night in the wild in Norway? Yes! The aforementioned allemansretten, or "right to roam", is one of the unique aspects of Norway. It guarantees that everyone can enjoy Norwegian nature and public lands. Whether you are a local or a tourist, you can freely hike, pitch a tent, pick berries or fish, and enjoy the beauty of Norwegian nature.
Of course, there are a few rules to follow. It's important to respect the environment and animals, not leave trash, not trespass on private land, and remember to protect wildlife. Also, do not start a campfire if there is a danger that the fire will spread quickly.
And it is thanks to this law that you can wild camp in Norway, thus saving a lot of money. So if you are exploring Norway in a campervan or car or motorcycle and have a tent with you, go ahead and find a quiet spot and spend the night right there. The rules are simple: you must be at least 150 meters from the nearest inhabited house, and if you want to stay longer than two nights in the same place, you must ask permission from the landowner. Details can be found on the official visitnorway.com website.
And so we are slowly reaching the end. But before that, we wanted to share with you two useful apps, souvenir ideas, and the aforementioned list of phrases.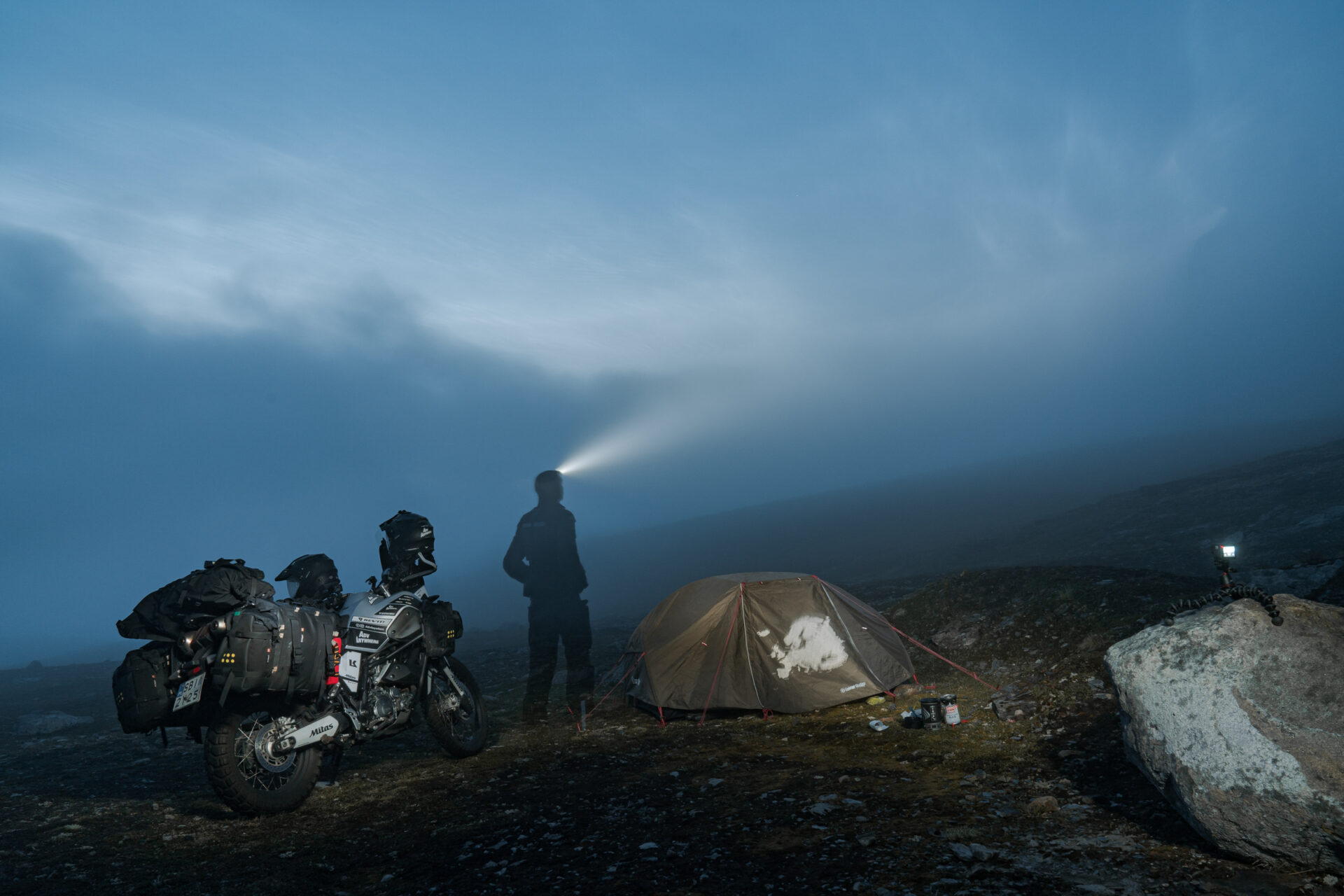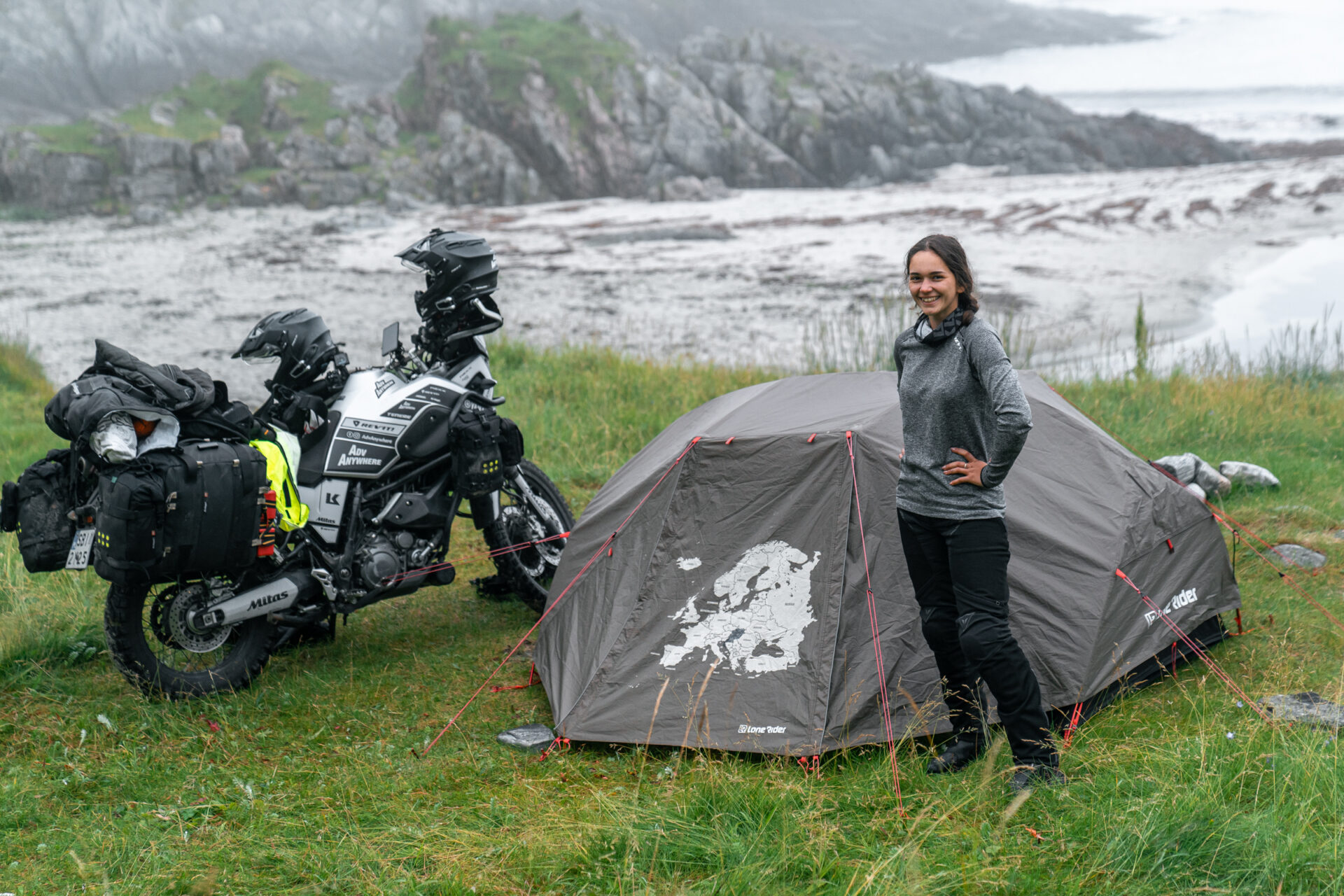 Useful Apps: Finding Accommodations and Checking the Weather
If you don't know how to find a campsite other than on Google Maps or are looking for an idea of a good place to sleep in the wild, the NorCamp app can be of assistance. With it, you can find campgrounds, glades, or hytter all over Norway (and some other countries too). The selection is huge, so you're sure to find something to your liking. The app also shows parking lots and rest areas. Quite a few places have photos and descriptions, so you can check if any amenities, such as showers, are available at a given campground. You can also check what period the place is open, what the prices are, or read reviews. Not every place is perfectly described, but this app is a great convenience when traveling.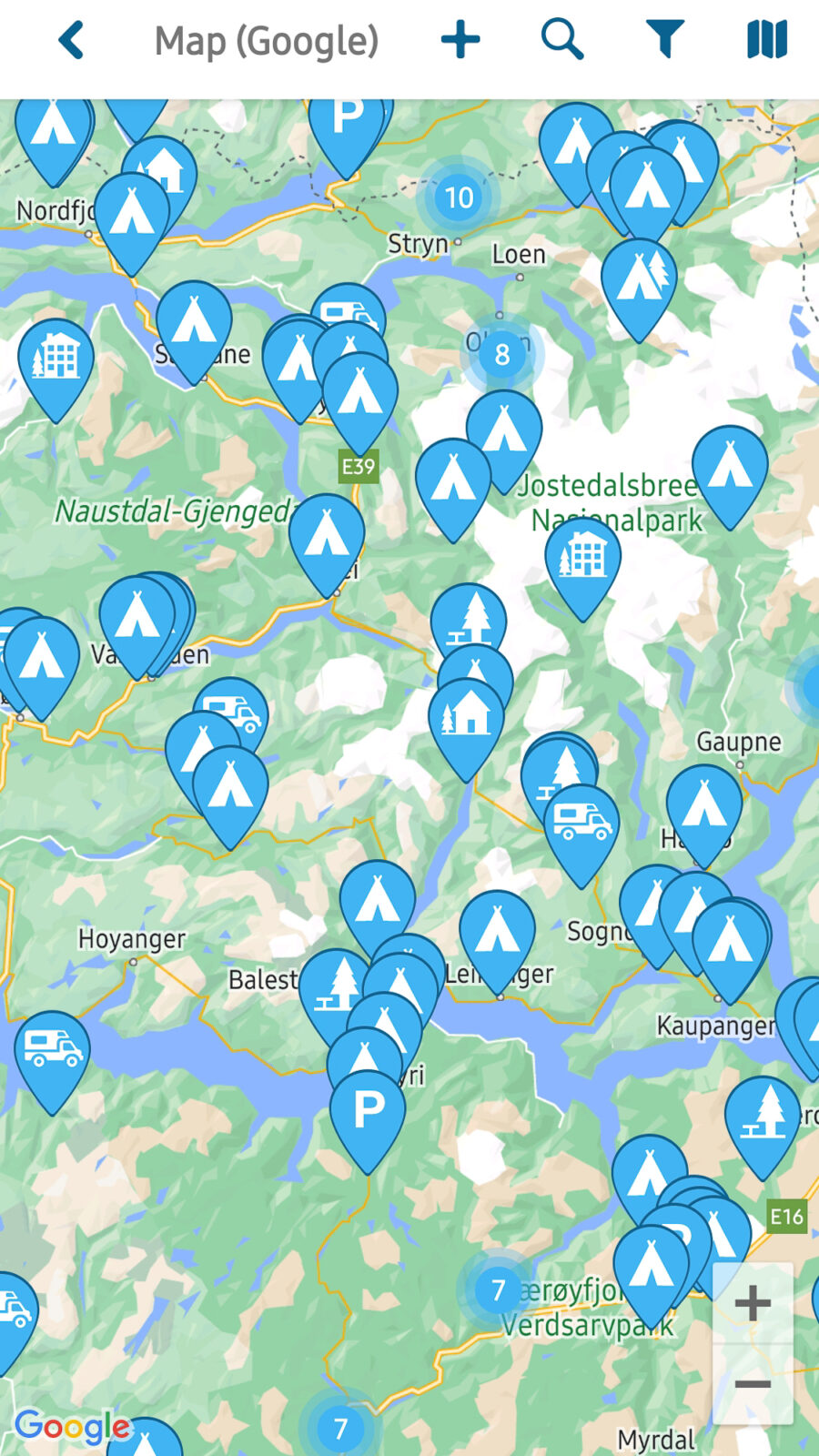 If you want to have a very good weather forecast at hand, we recommend Yr. We learned about it from the locals and it was indispensable throughout the trip. It didn't let us down once and often helped us avoid the rain. It's definitely a better option than Google weather, which is not so precise. Yr also shows additional information, such as forest fire risk, air quality, aurora activity, or pollen count in the air.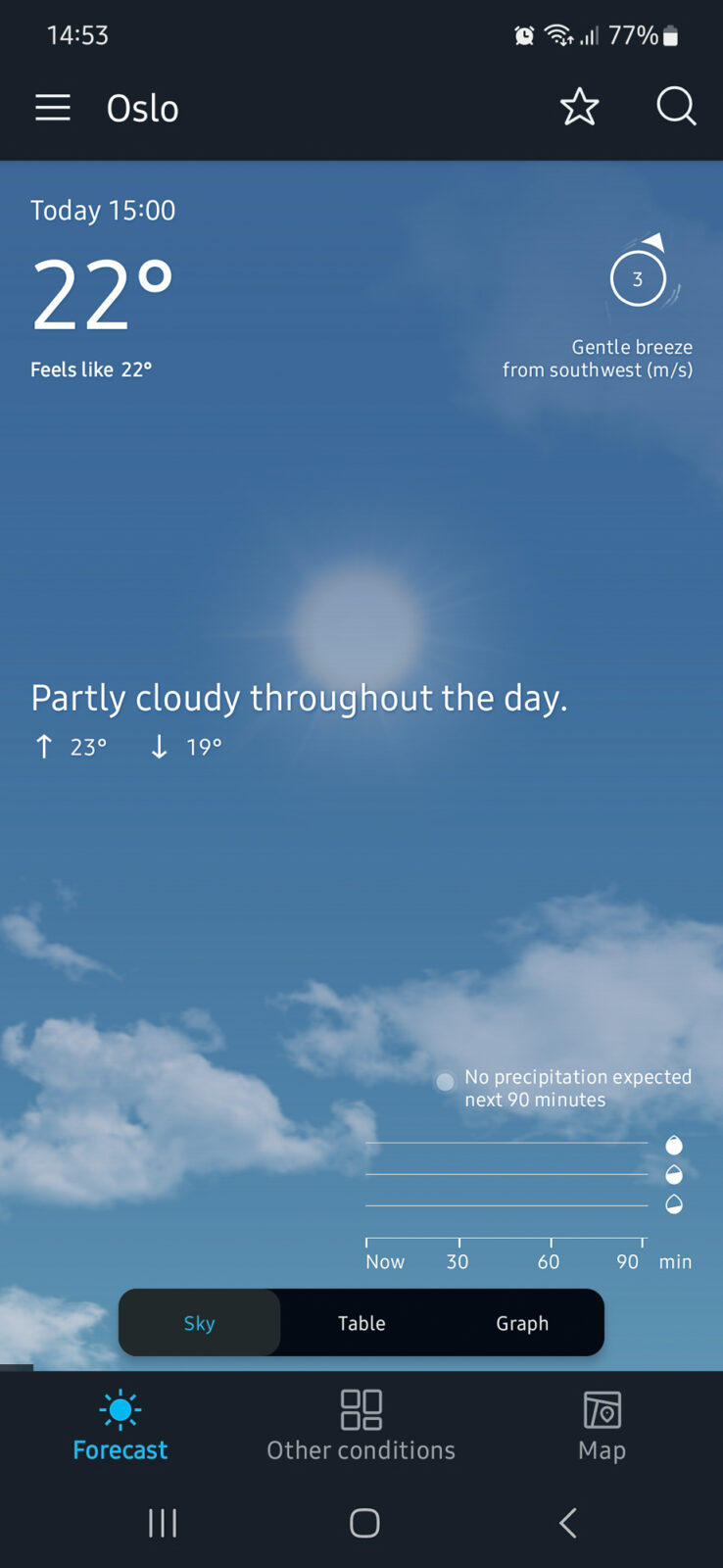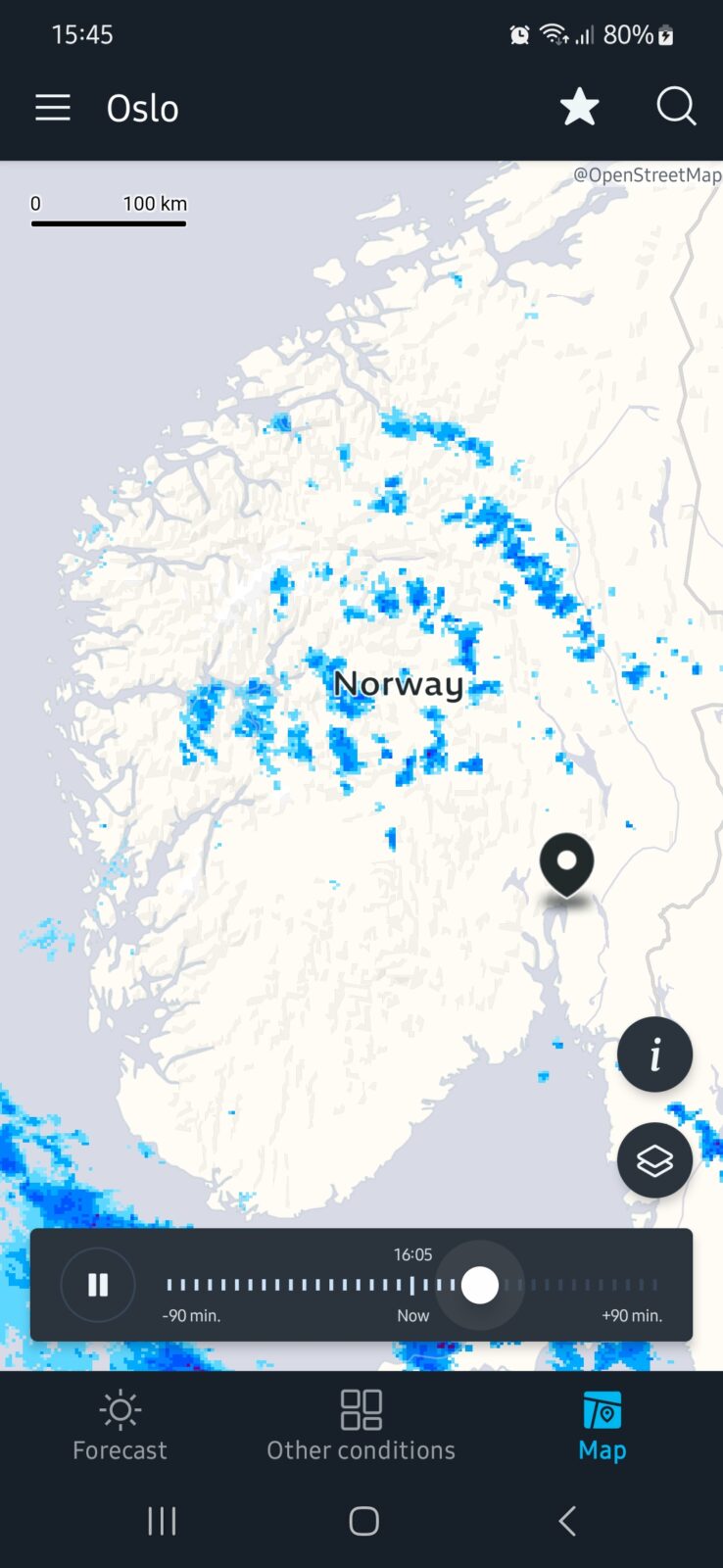 Souvenirs: What to Bring from Norway?
We won't write here about mugs, keychains, or troll figurines, but rather something more unique to this country. Although, we must admit, not necessarily cheap.
First, traditional Norwegian sweaters—icons of Norwegian craftsmanship. They are made of high-quality wool and decorated with distinctive patterns. They cost a fair amount of money, but if your budget allows you to buy it, do it. Especially if you're constantly freezing. Of course, there will also be more wallet-friendly versions, but keep in mind that then the composition of such a sweater may contain traces of wool.
Another popular souvenir is silver products from the Hardanger region, such as bracelets, necklaces, earrings, or home decorations. They are characterized by precise workmanship and beautiful designs inspired by traditional Norwegian motifs.
And then there's something more standard. If you're a fan of food, it's worth taking home some Norwegian delicacies. Fish oil, brunost, reindeer sausage, and cloudberry jam are just some of the suggestions.
Glossary
Norwegians are seen as a rather not-really-approachable people, cold as their country. What can I say, they are definitely not fond of overly pushy people, but they will certainly—like everyone else—appreciate it when you know a few words in their language. So here's a short table of the most useful phrases.
| POLSKI | NORWESKI |
| --- | --- |
| Hello / Good morning (a.m.) / Good morning (p.m.) | Hei /God morgen / God dag |
| Good evening | God kveld |
| Goodbye | På gjensyn |
| Goodnight | God natt |
| Have a nice day / Have a nice weekend | Ha en fin dag / Ha en fin helg |
| Excuse me / Sorry | Unnskyld / Beklager |
| Can you help me? | Kan du hjelpe meg? |
| I don't speak Norwegian well / I speak some Norwegian | Jeg snakker ikke bra norsk / Jeg snakker litt norsk |
| I'm sorry, but I don't understand | Jeg er lei for det, men jeg forstår ikke |
| I speak English well | Jeg snakker bra engelsk |
| Do you speak English? | Snakker du engelsk? |
| Thank you / Thank you very much | Takk / Tusen takk |
| Thanks for help | Takk for hjelpen |
| Enjoy your trip | God tur |
| Enjoy your meal | Velbekomme |
Want to find out what our motorcycle trip to Norway was like?
Also, check out our YouTube, where you can watch videos from Norway and more!