Posted on:
I regularly get inquiries about my GoPro helmet mount. Personally, I was looking for a solution that would be as light and handy as possible when mounting a camera. For the GoPro Hero, in my opinion, the best solution is to make your own mount. Its cost is only a few euros.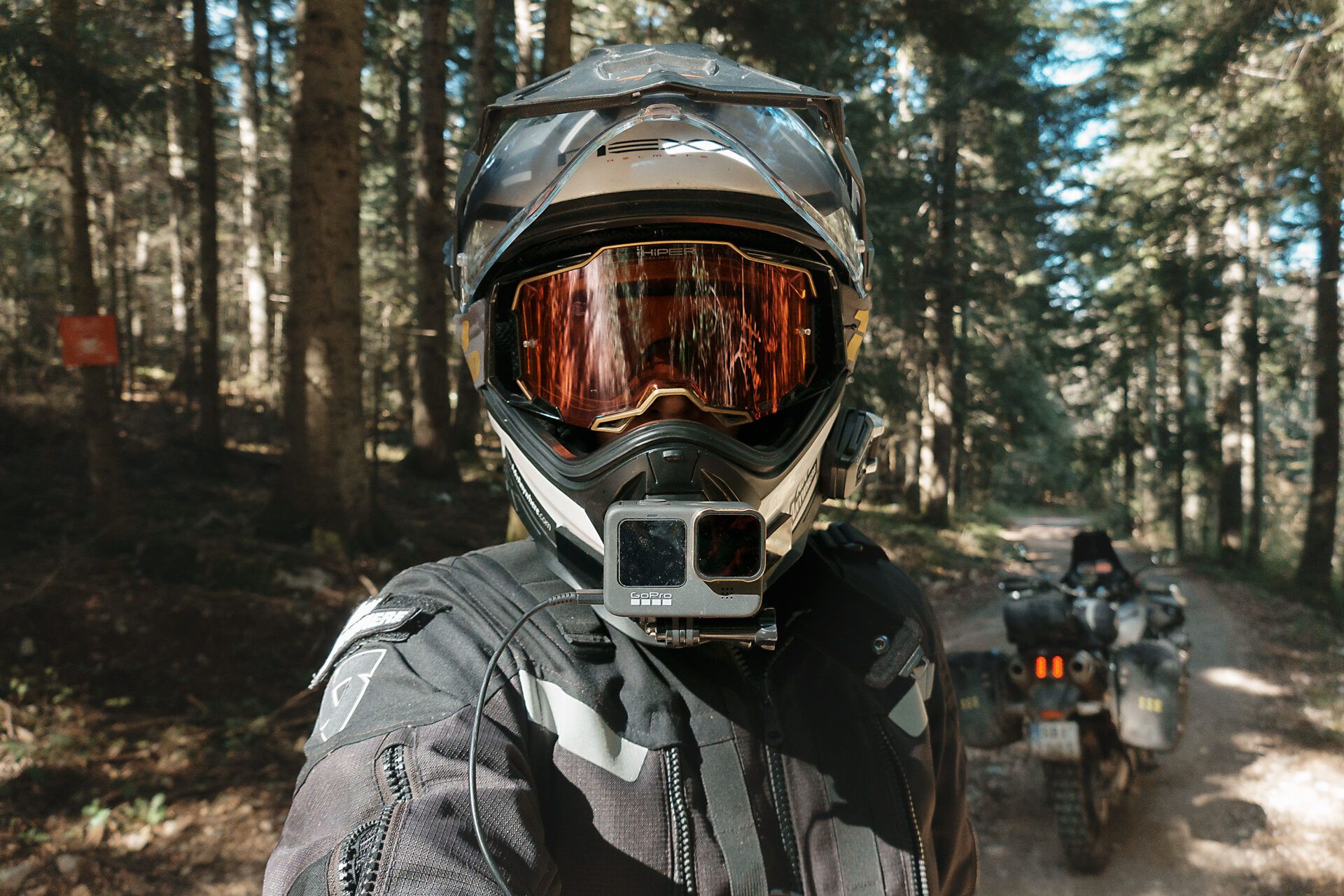 The solution I got for you has a lot of advantages:
Cheap
Robust and lightweight
Central framing
Visibility of the camera recording status
Easy assembly and disassembly without removing the helmet
If you are also looking for a mount that meets these expectations, look no more and do it yourself. None of the available accessories is as good as this one.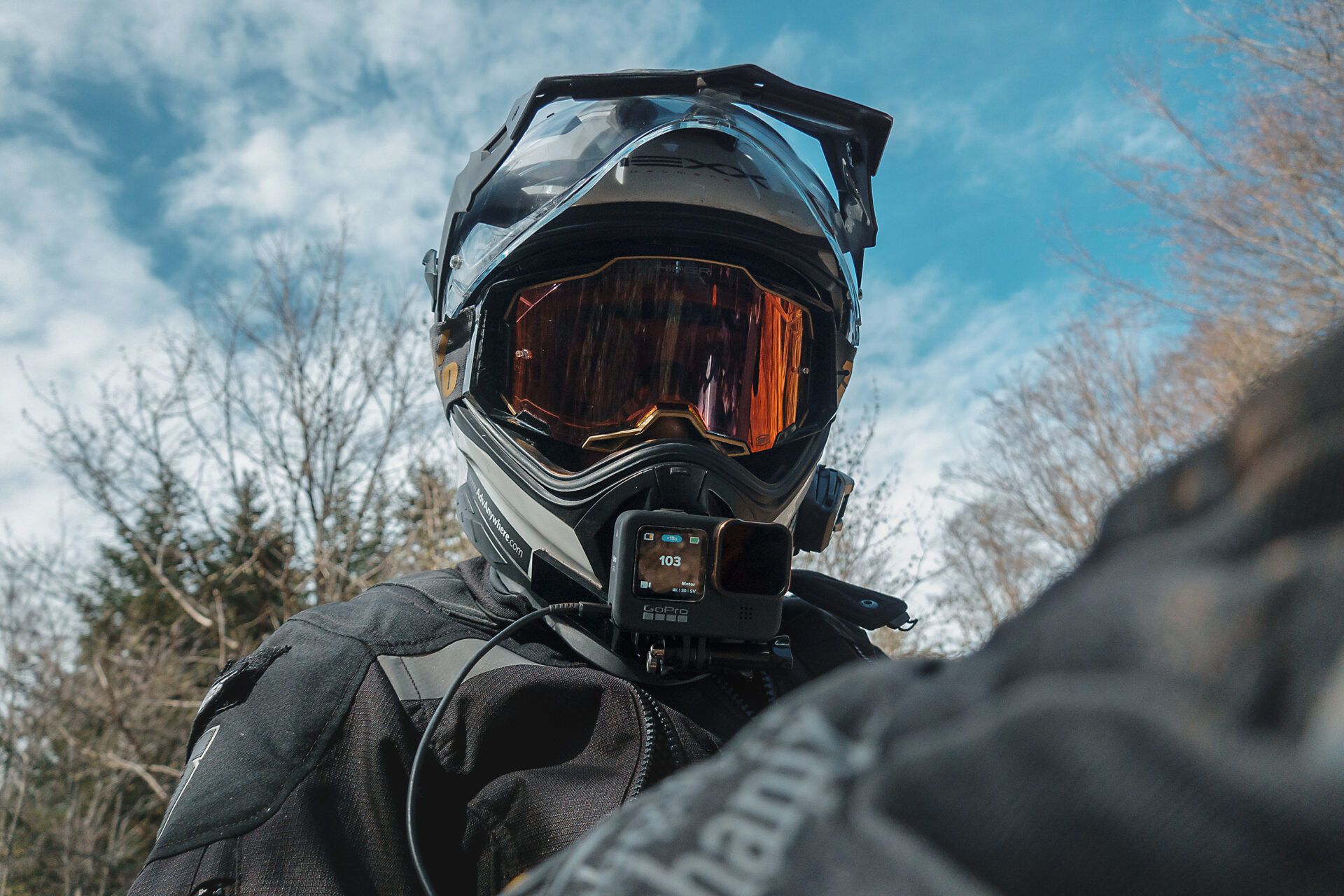 The only thing you will need is to cut out the shape of the template in plexiglass (2-3 mm thick), which I provide below.
You can order this already cut on the Internet for like 2 euros.
Then heat the sides until the plastic becomes pliable, bend it to fit the profile of the helmet. X.WED 2 is perfect.
Take your time to heat it up. Plastic must become malleable, but does not melt. Use the burner on low power, or use a lighter as a last resort.
Heating should take about a minute.
Stick a piece of 3M VHB double-sided foam tape to the mount and then to the helmet.
Now you just need to stick the GoPro pad.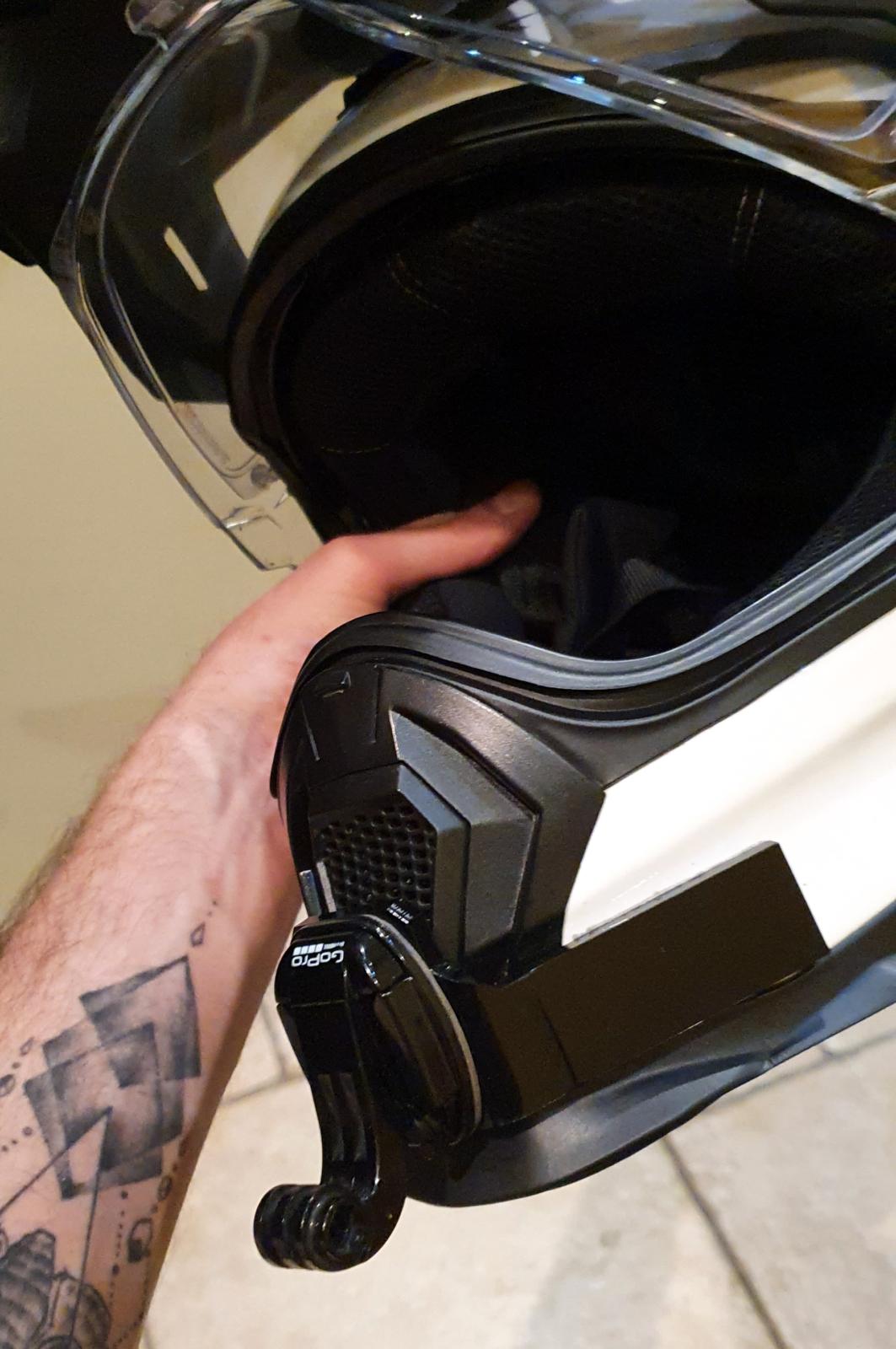 Below I am throwing a video with the GoPro Hero 9 attached in this way.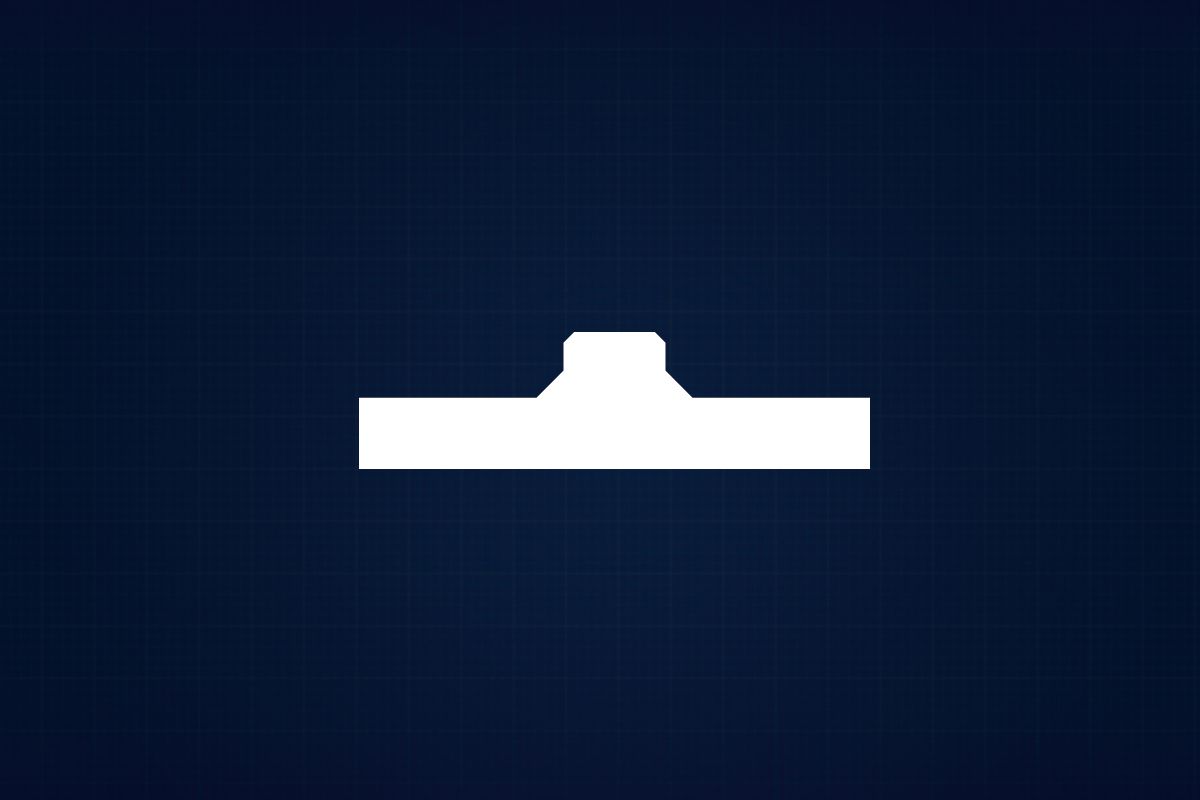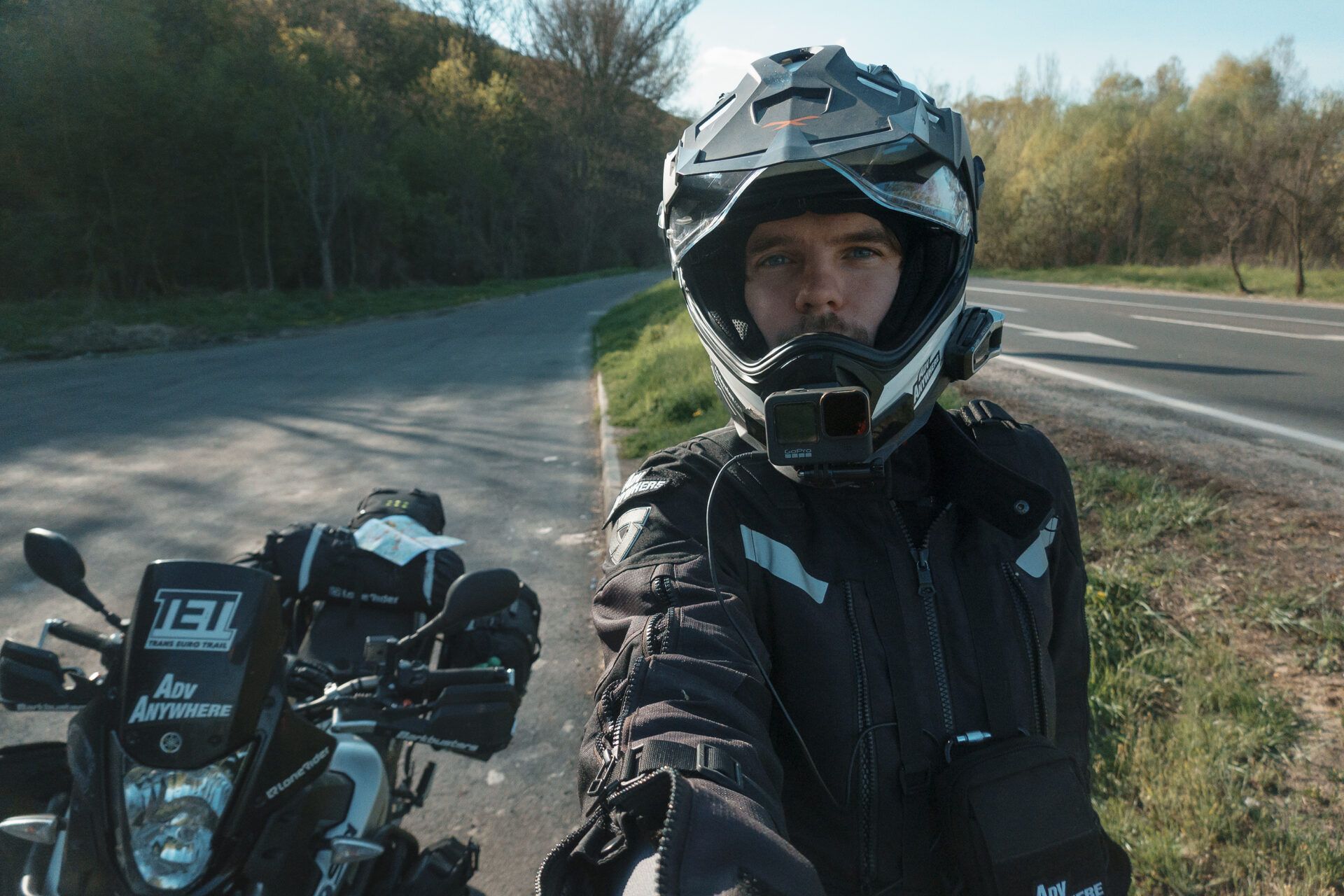 Your generosity is a great gift to me. If you appreciate my work, I encourage you to donate at least a symbolic PayPal transfer.
Let me know how it went and share your photos; tag @AdvAnywhere on Facebook and Instagram!