Posted on:
OS-32 panniers are our first product from Kriega and buying them was hitting the bullseye. We've tested them in various conditions and we must admit – they worked perfectly in all of them. Great not only for riding in rain and mud but also for off-road full of falls.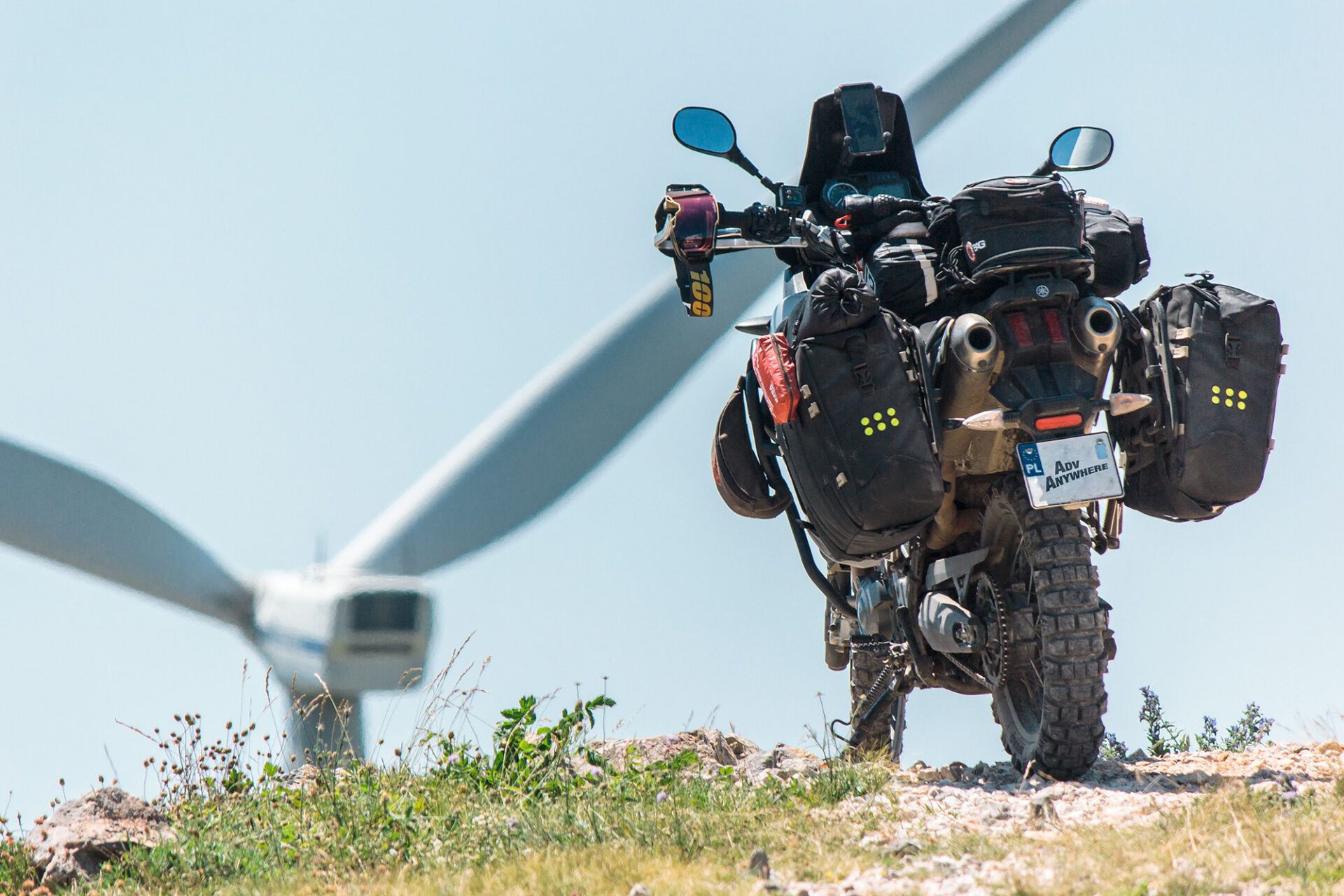 Why OS-32?
There are many panniers and cases on the market. I will try to briefly describe why I chose Kriega's solution and what you can take into consideration when looking for an ideal solution.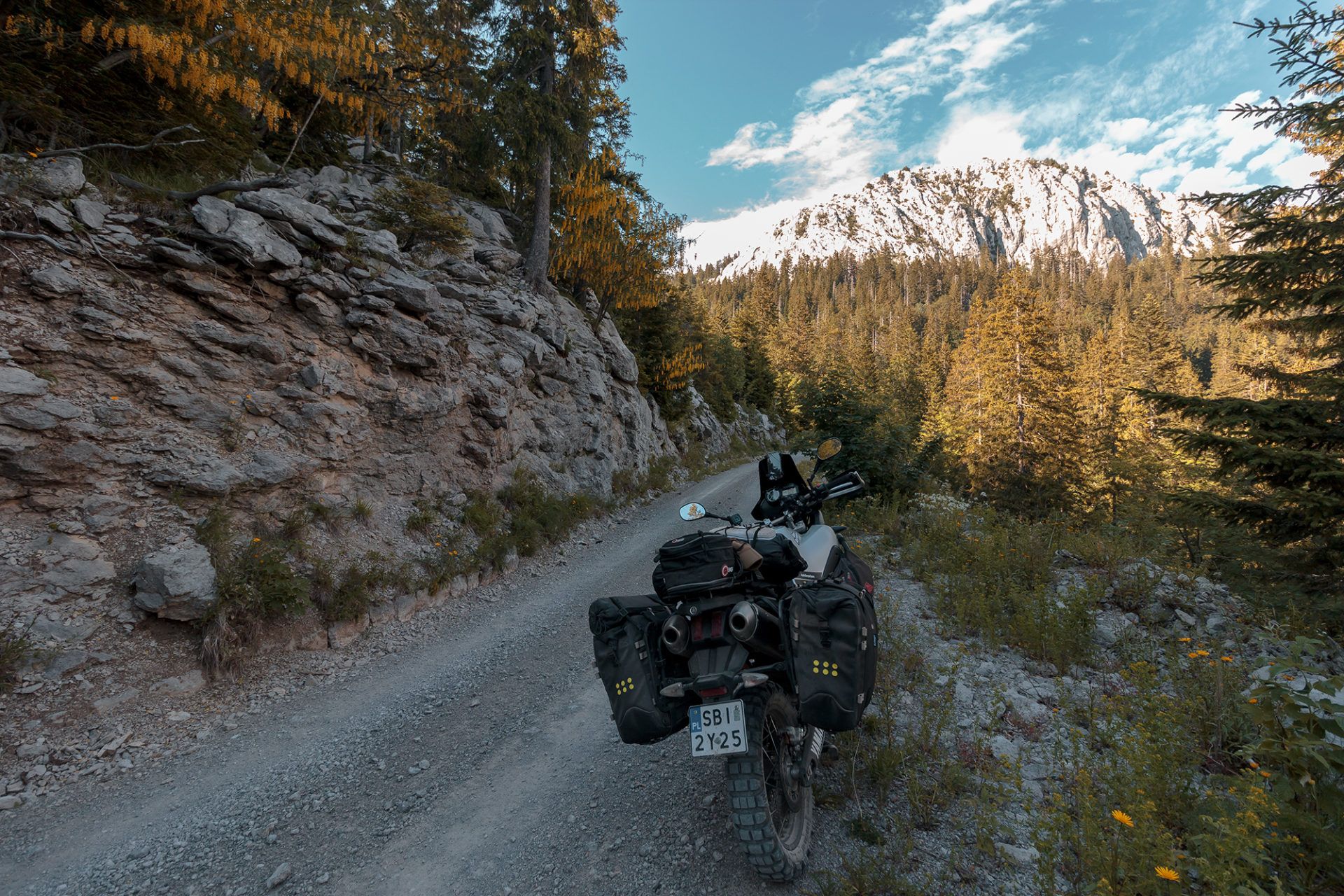 During my research, I paid attention to the following things:

Soft or Hard?
In my case, it was an easy decision – soft panniers are superior to aluminum ones, mainly due to the increased safety during off-roading. Adv bikes are made for riding in tough conditions and should be adapted to such rides. Sand, mud, descents, and ascents – all these elements provide unforgettable experiences, but also carry a huge risk of injury. Squashing a leg with a soft pannier during a fall will probably end with a smile on the face and the limb getting wedged. Luggage will absorb the impact, protecting both the motorcycle and the rider. It has happened many times to me, so I know what I'm talking about. If such a situation had happened with aluminum cases, it would have resulted in a terrible fracture in the tibia area or, at best, in an ankle sprain.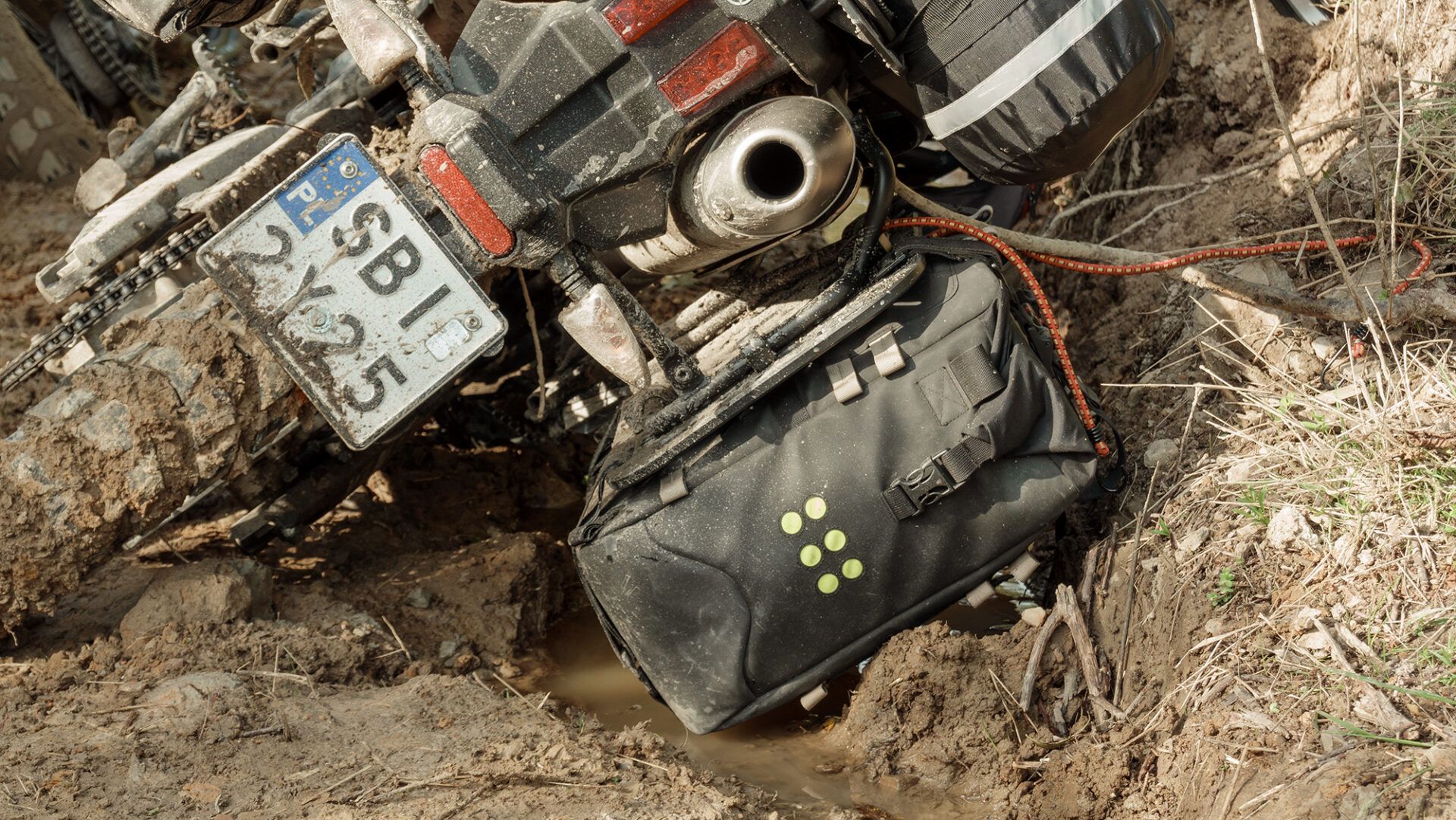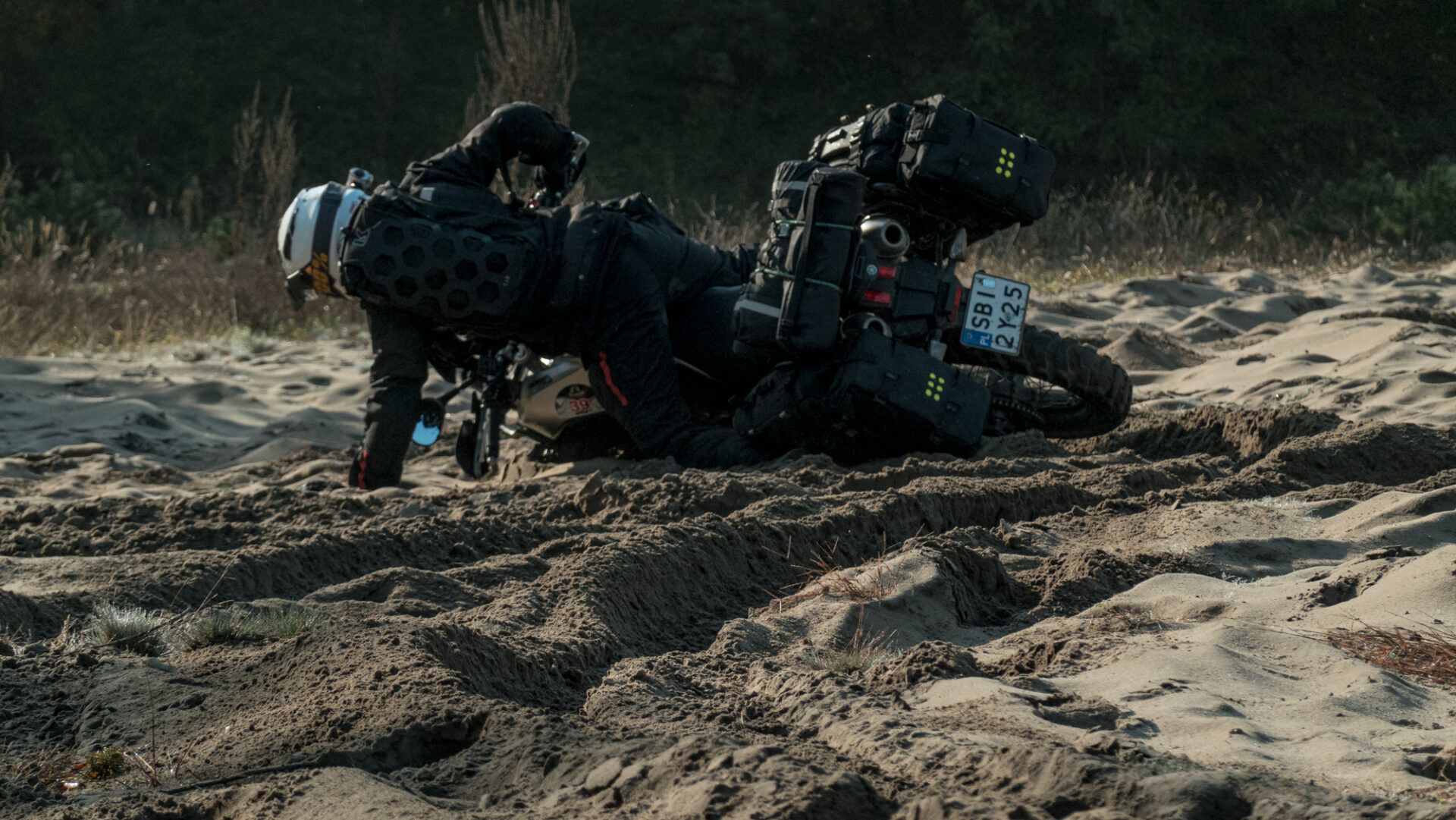 This does not mean that hard boxes are worse – they have a significant advantage in touring when we do not plan to drive in heavy terrain, and the only off-road we are exposed to is gravel on which we feel confident enough. The main benefit of aluminum boxes is luggage safety. We can leave valuables without stressing out and go for ice cream in the city center.
So what's the answer to the "soft panniers or hard cases" question? We must make a choice based on the intended use. Soft ones are a universal solution, comfortable in any terrain; hard ones are irreplaceable during long-distance tourist trips with a small amount of difficult terrain. This, of course, is not a rule, as there are many travelers who have traveled a large part of the world with aluminum cases. Let the above answer be the basis for your decision.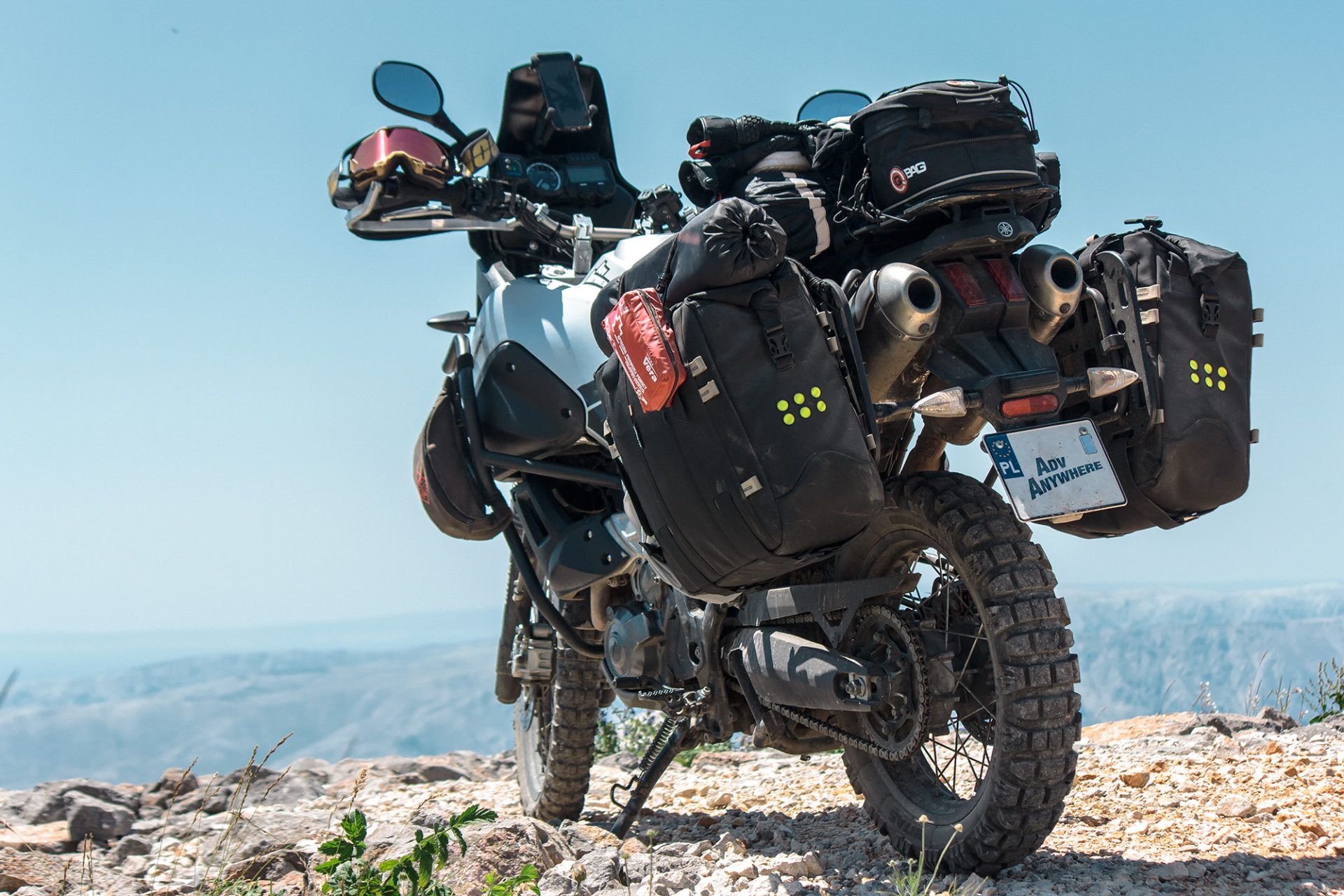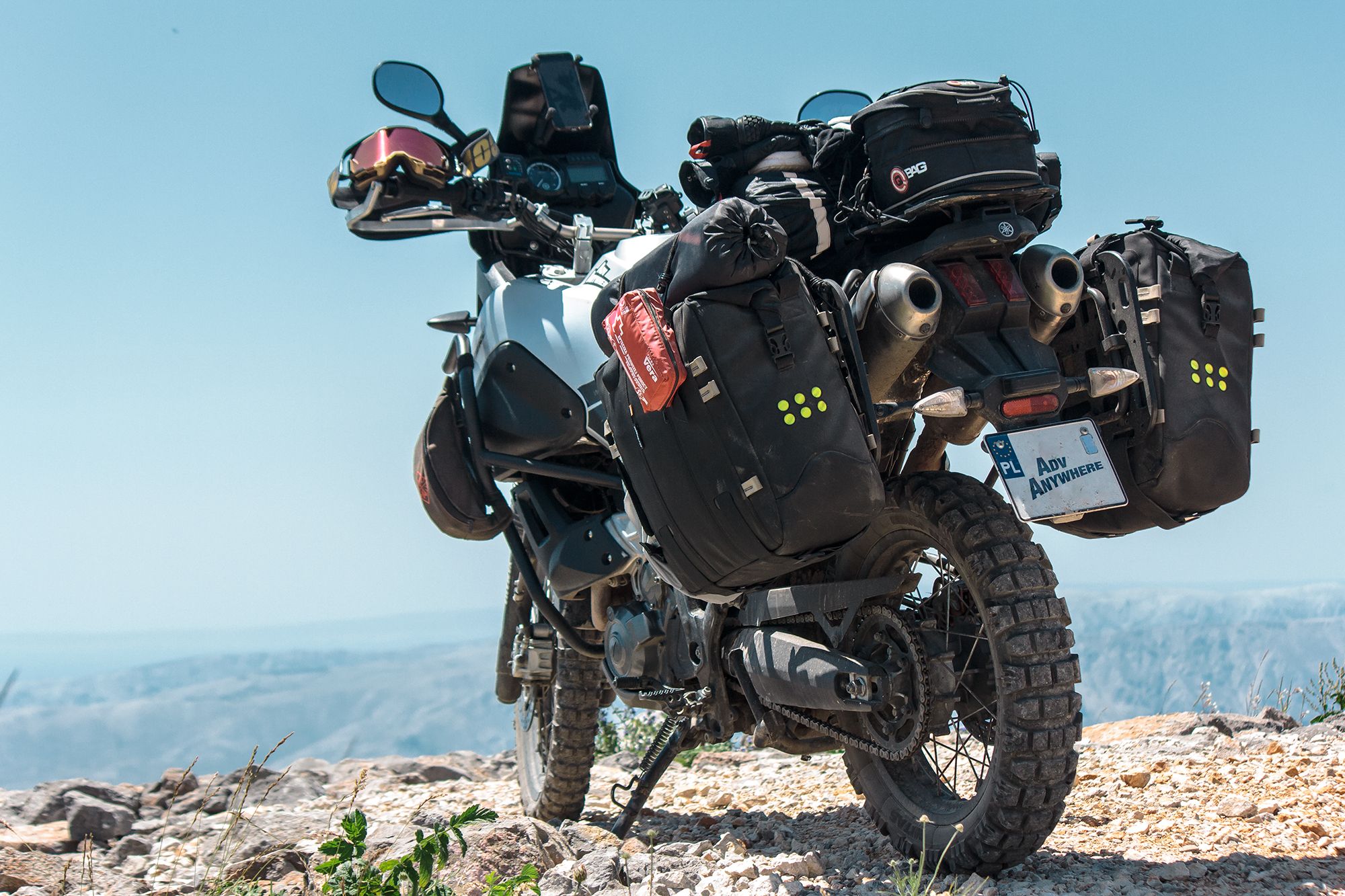 Compatibility with the Motorcycle
Once we have decided what type of luggage suits our style of driving, we need to focus on the racks' mounting system and find the proper luggage for them.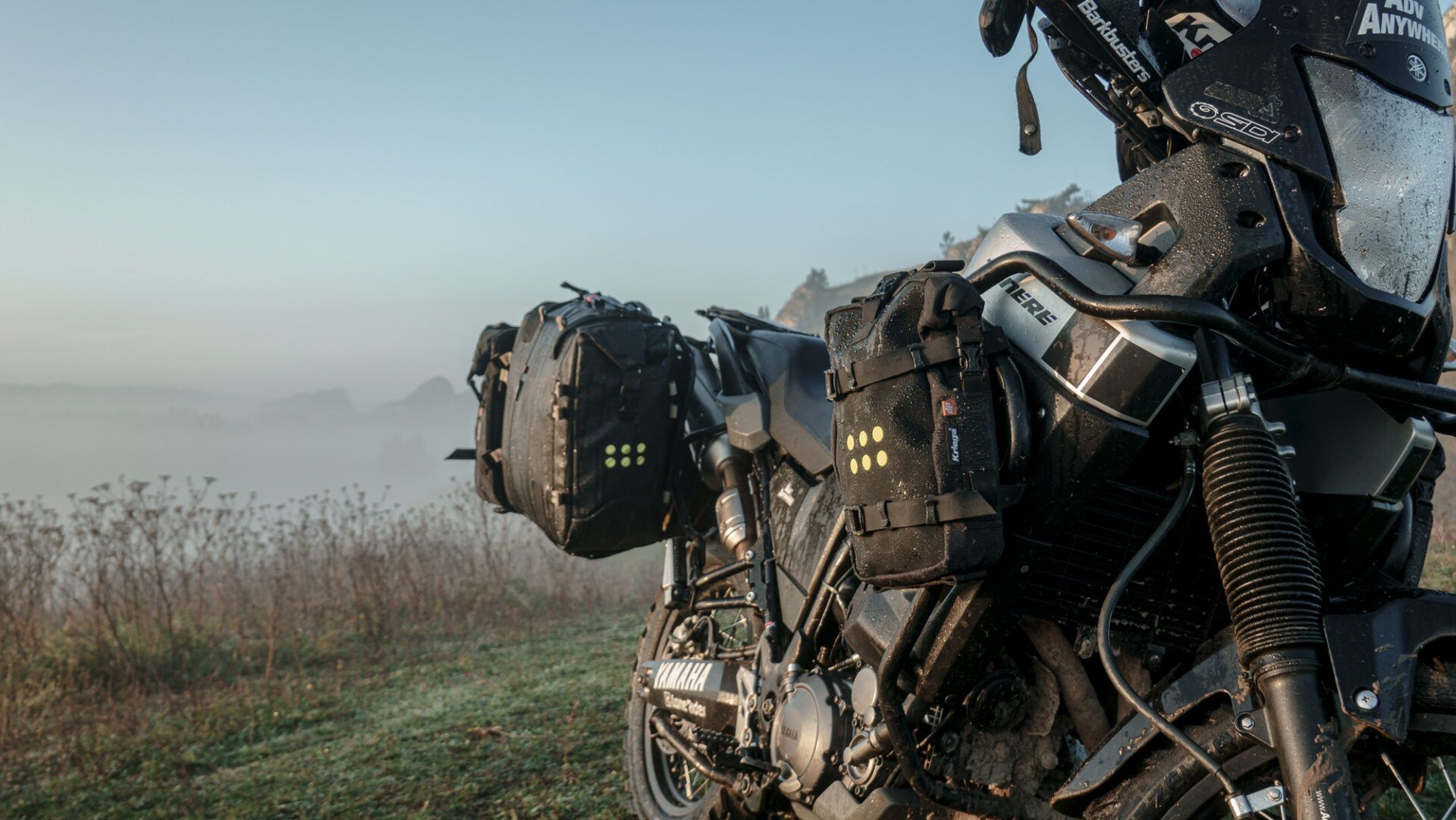 In most cases, this stage is easy. Luggage manufacturers often offer racks suited to a given motorcycle model. The problem arises if they do not have them or if our bike is modified in some way. This was the issue in my case. The dual Akrapovic exhaust in Tenere excluded several of the available racks from the start. Eventually, I made the decision based on the number of assembly areas. In the case of the GIVI I have, these are four equally spaced places. The rack connects to the frame at three points. We also have an additional bracket that connects both racks. Such a structure is extremely resistant to the inevitable falls of the motorcycle. Due to the aforementioned exhaust, the racks had to be fixed at greater distance and the tube bracket was extended.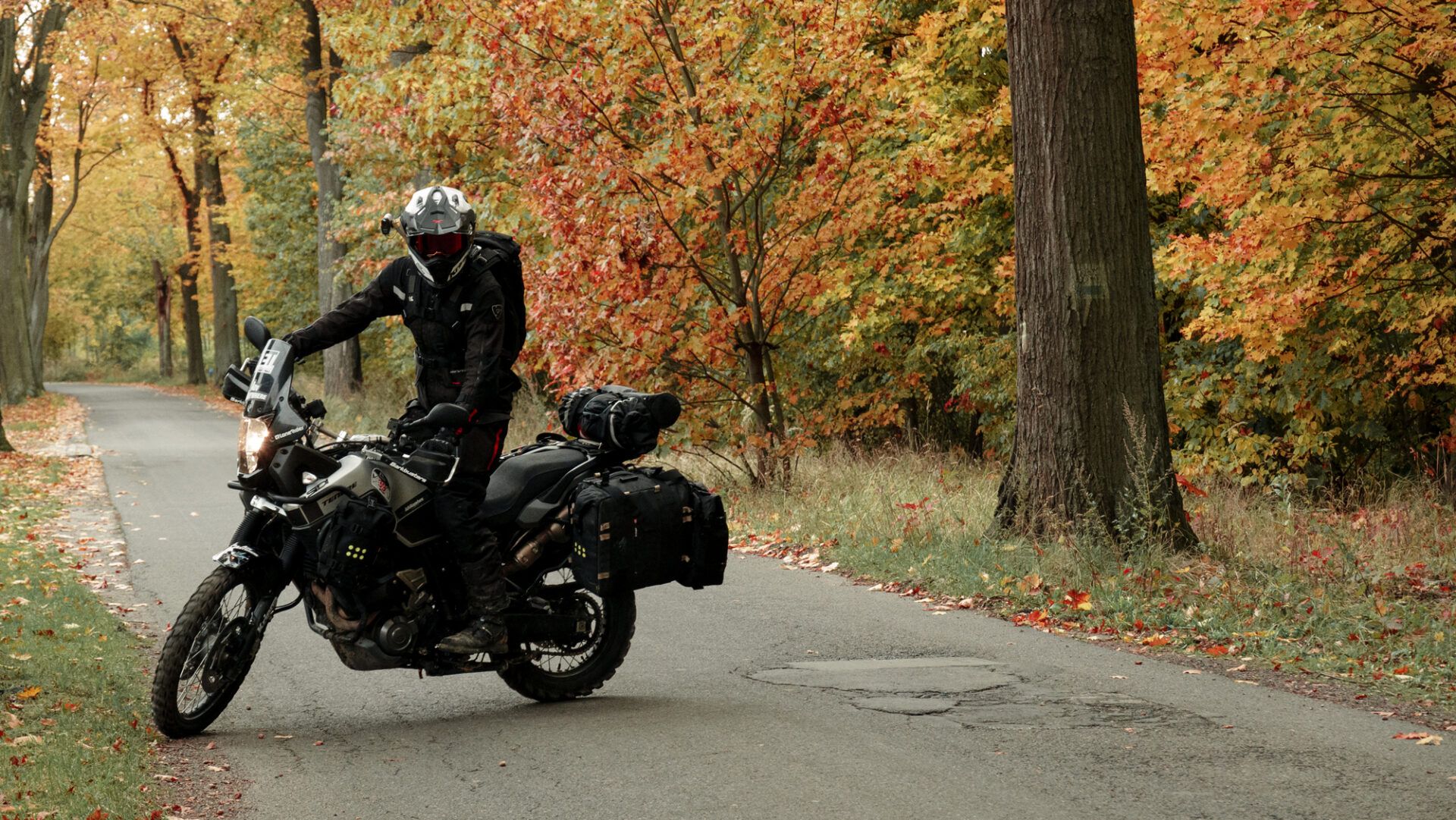 Assembling, Disassembling, and Accessing Contents
Assembly, or rather design, is another important question when choosing the right luggage. How quickly and easily we can get inside is only appreciated after the hundredth use. Here, the entire OS series from Kriega has been perfectly deliberated.
Let's start with assembling and disassembling. Kriega OS-32 panniers can be attached to the motorcycle in two ways: by attaching them directly to the frame or by attaching them to a special universal plate. The second solution means that mounting and dismounting both bags takes less than 60 seconds. It is much more convenient. Also, the fastening is firm and solid. And this is where Kriega outrun the competition.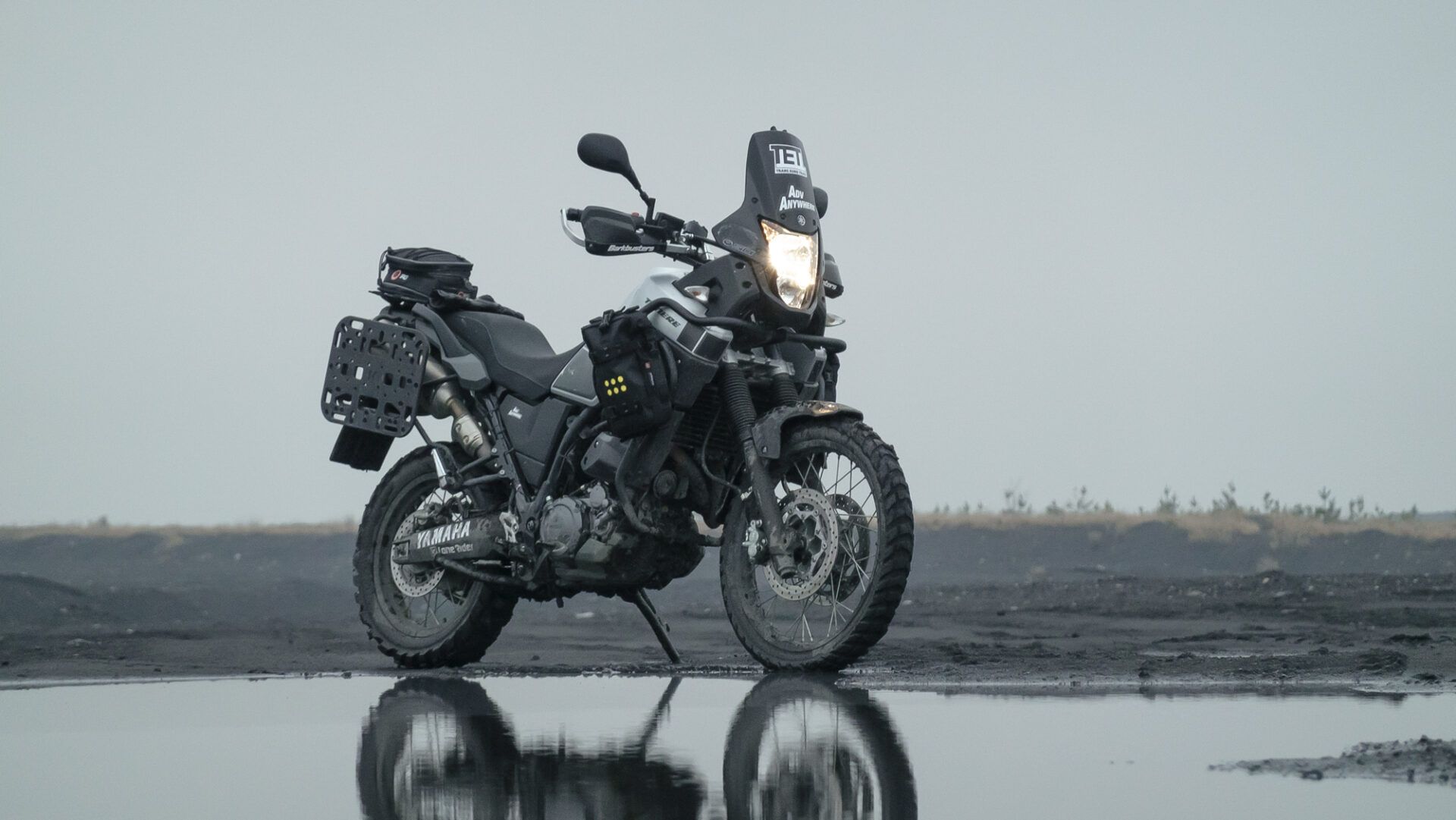 Access to the content should be easy and quick, even with gloves on. Especially with gloves on. Currently, the most popular and reliable closing system is roll-top and clip fastening. Here the competition does not differ much, but it is worth mentioning that Kriega has something that nobody else has – SteelCore steel straps. With them, you can fasten the pannier to the plate, thus securing its contents. It's a great way to protect the bag against dismounting or opening. Of course, this is not a perfect solution, but it is definitely the best possible one for soft panniers. We will leave the topic of anti-theft security for a separate post, but SteelCore straps are definitely another advantage over the competition.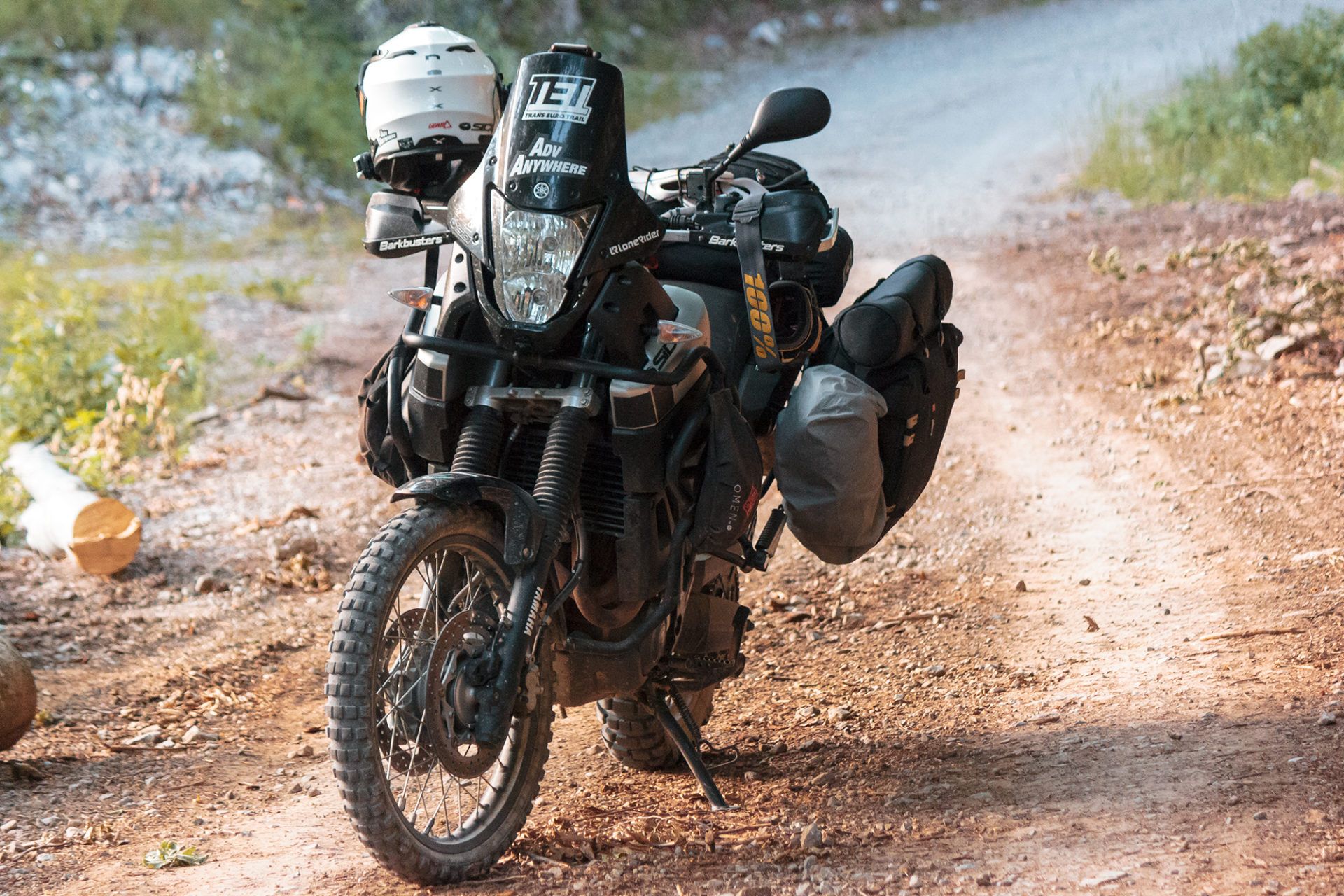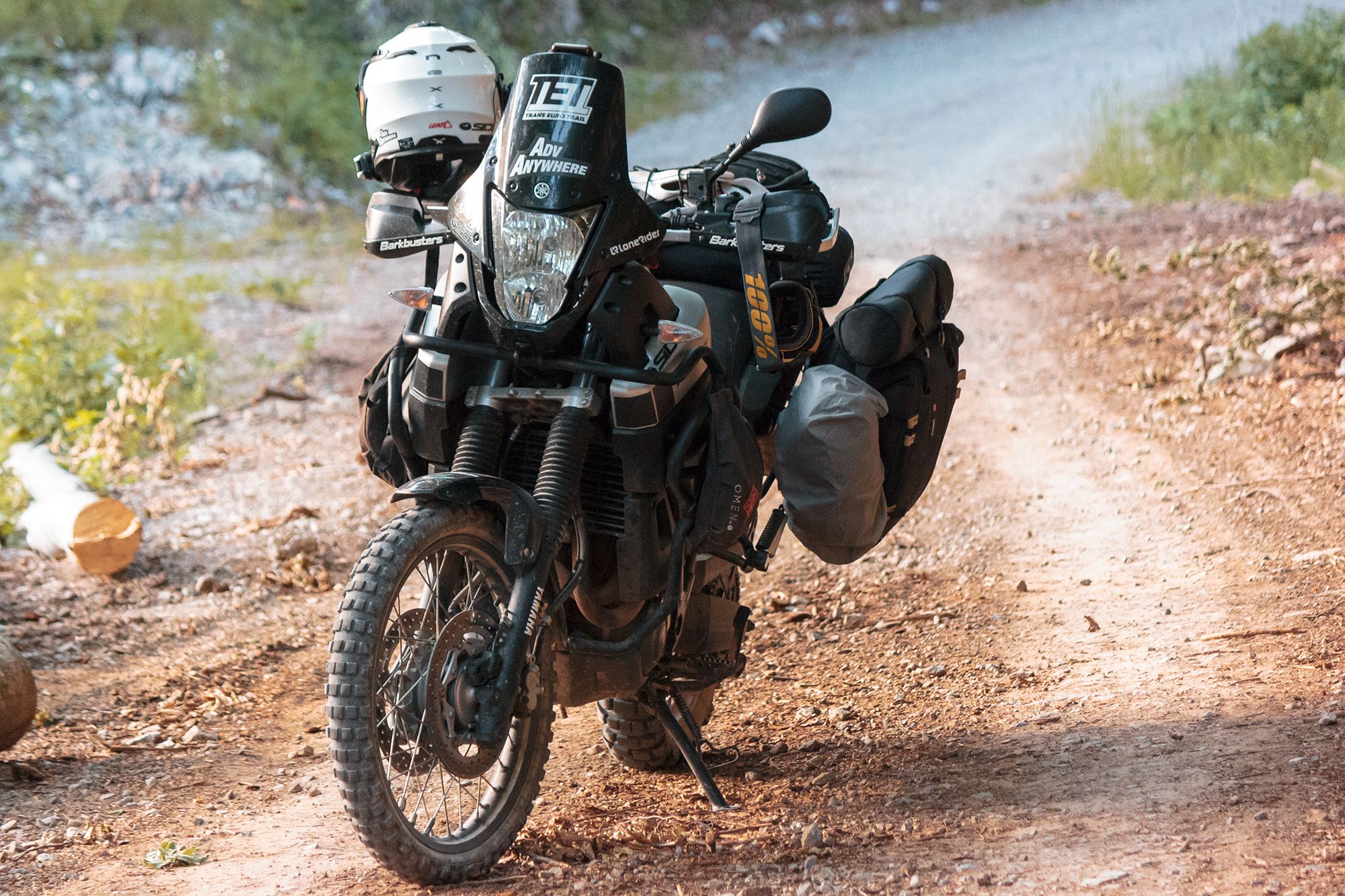 Capacity. How Much is Enough?
A short trip, a long trip, riding alone, two-up, off-road, sightseeing… Each motorcycle trip is a different adventure, each one requires different preparation and taking more or fewer things.
Let's assume that we have opted for soft panniers. Which one to choose, so we do not ride with empty or overloaded ones? Of course, the solution is scaling their capacity, so we need to look for modular systems, which is exactly what Kriega offers.
In the Overlander-S series catalog, you will find smaller and larger bags that can be easily combined with each other. The largest OS-32 is a must-have for longer trips. If necessary, other smaller bags can be attached to them, e.g. OS-12 or OS-6. If you are going on a shorter trip and you do not want to mount large panniers, just attach the smaller ones to the racks. I could write about the possibilities of combinations at this point, but I'll leave it to your imagination.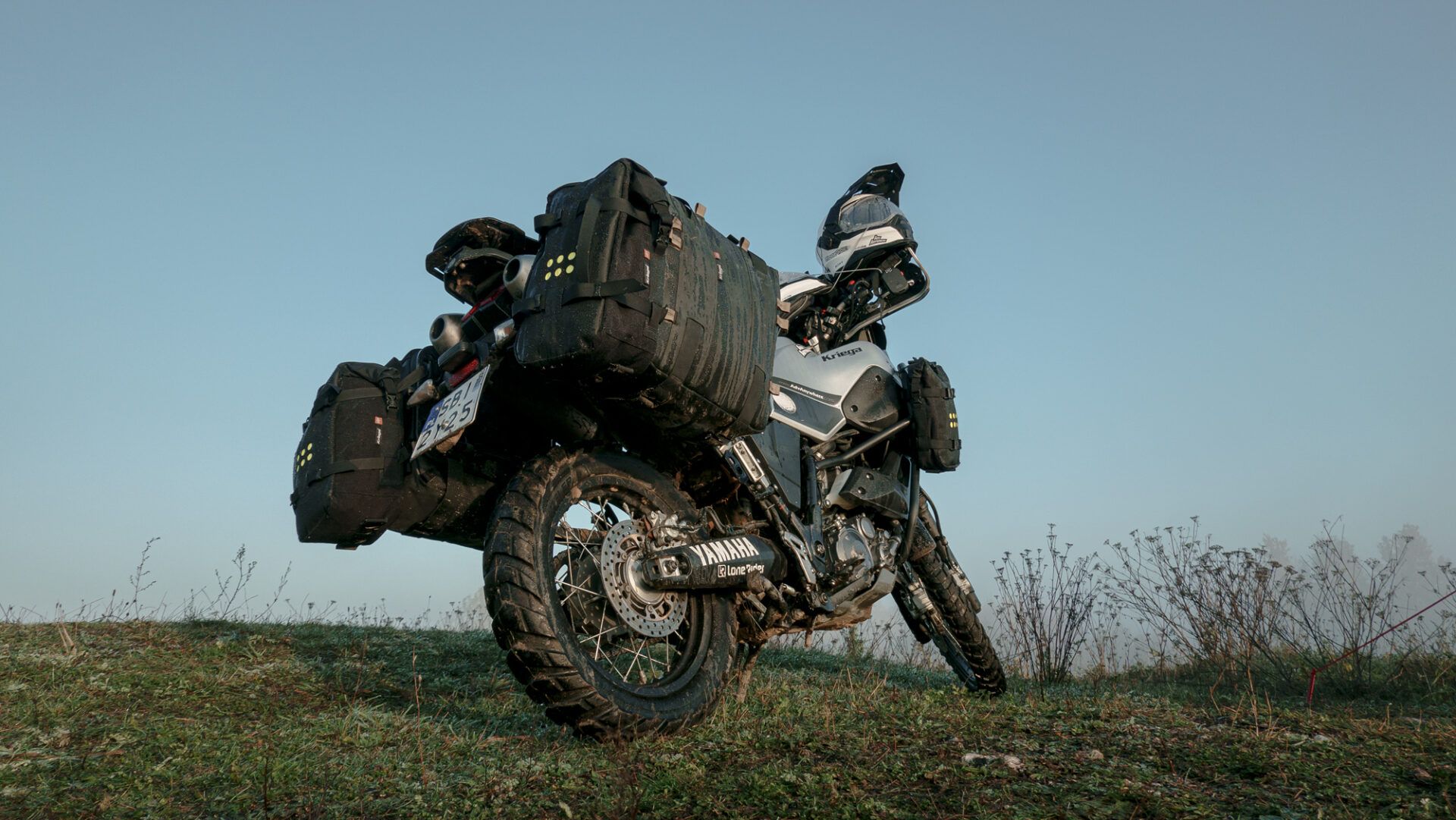 The Best Soft Motorcycle Panniers – Kriega OS
Following the above conditions, after a long search for the perfect solution, I chose Kriega panniers. In fact: the entire modular Overlander-S system, from the plate, panniers to the safety belts.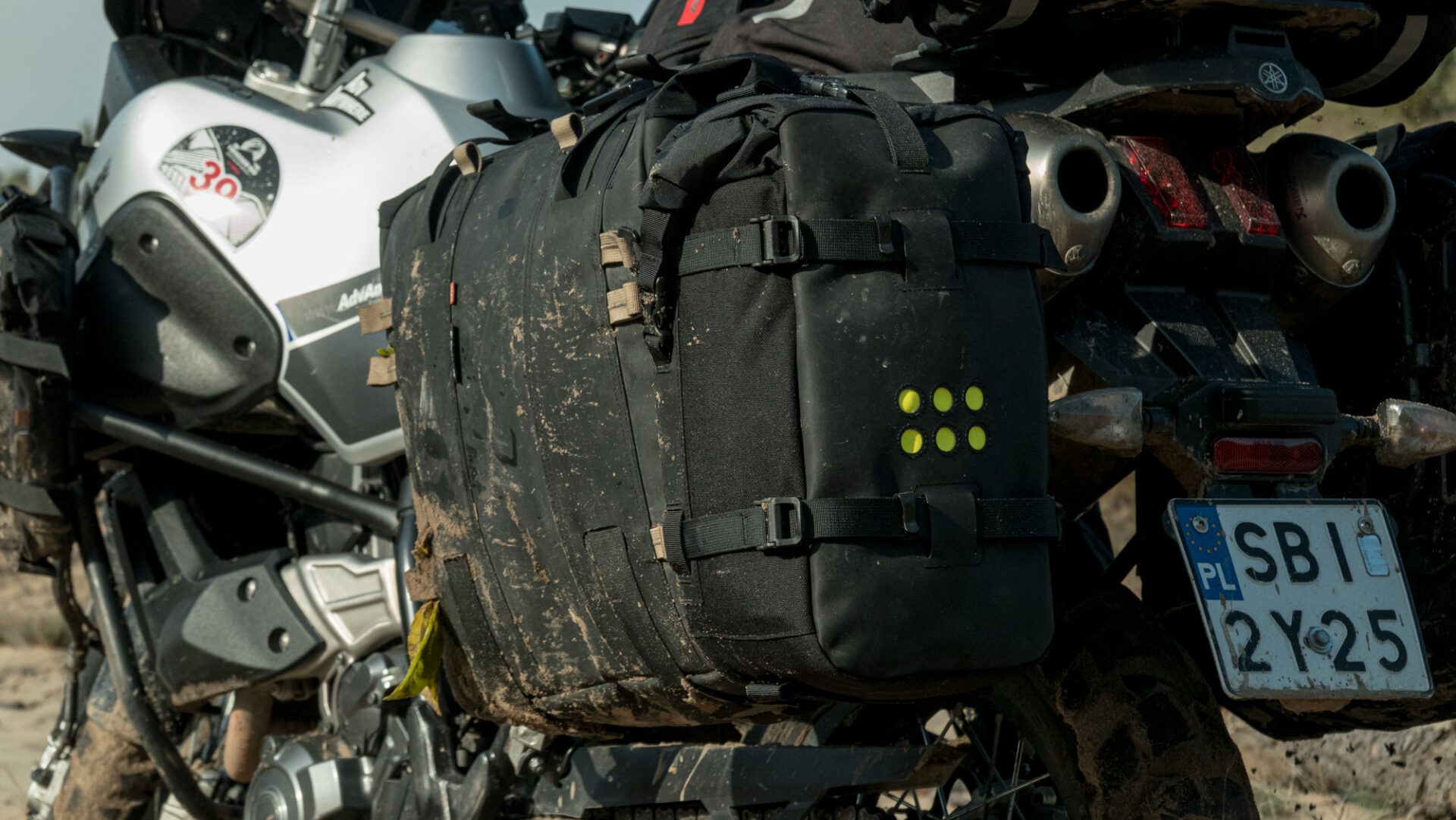 Kriega OS Panniers – a Little More About the Winner
Just like graphic design, product design has to be aesthetic and, above all, functional. This is why Kriega won my recognition. Their products are very well thought out in terms of both of these functions.
Many times while traveling, people ask me about these panniers, and then I get overly loquacious. That is why we made this post. From now on, when someone asks me about the panniers, I will simply show him the QR code with a link to this text 😉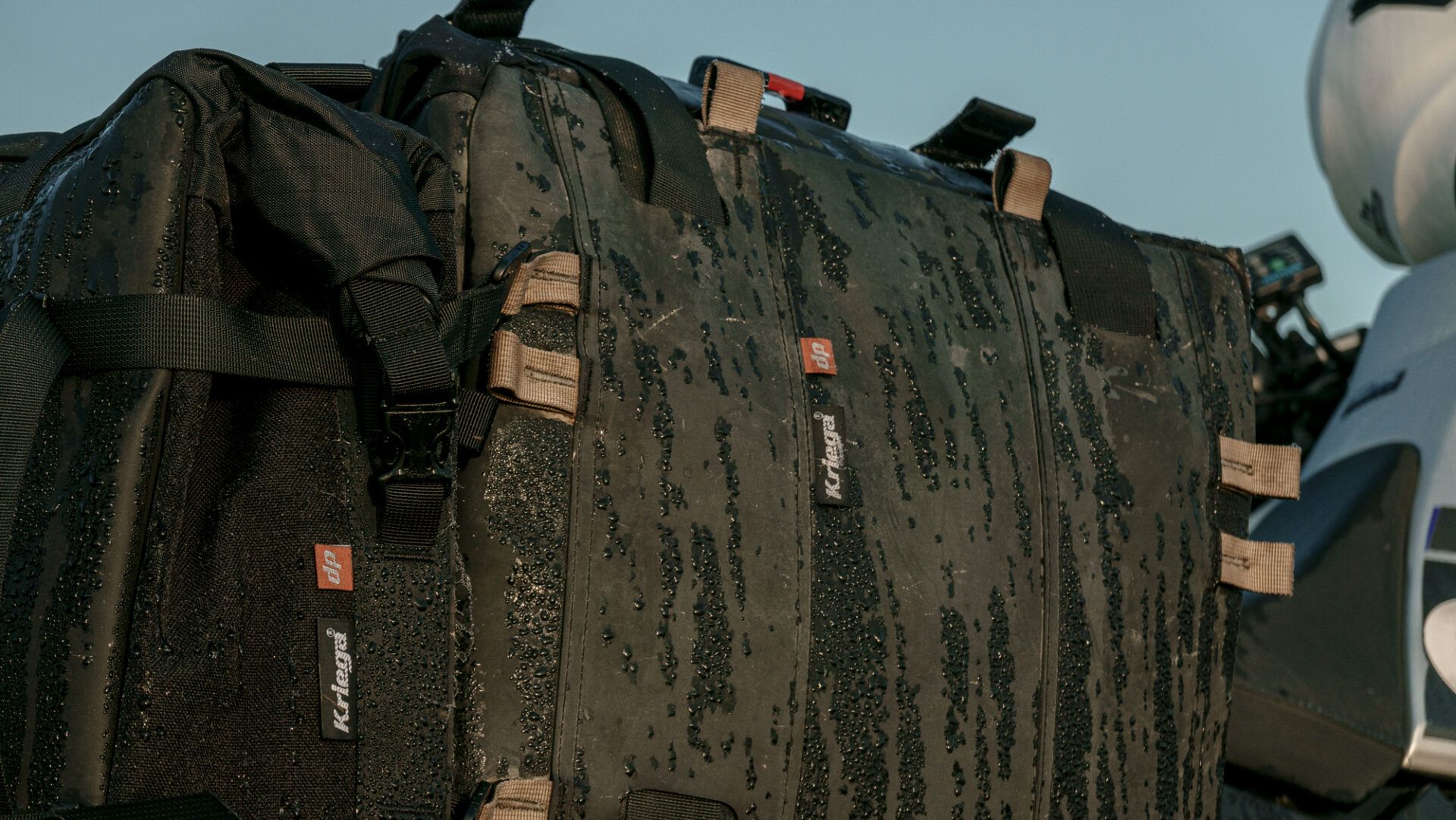 Overlander-S uses the highest quality materials, including Hypalon and Cordura, that can also be found in other products of the British manufacturer. They are ideal for tough applications as they have high resistance to abrasion, weather conditions, and oils and fluids.
Inside there is a waterproof, removable white bag. Although the color may seem insignificant, the bright interior makes it much easier to look for items inside the panniers. This is one of the many elements of good design that is most often appreciated when it is lacking. Kriega also mentions that the white color is proof that the outer layer is sealed and waterproof. In fact, it is – after a year of driving in different conditions, the lining looks like new.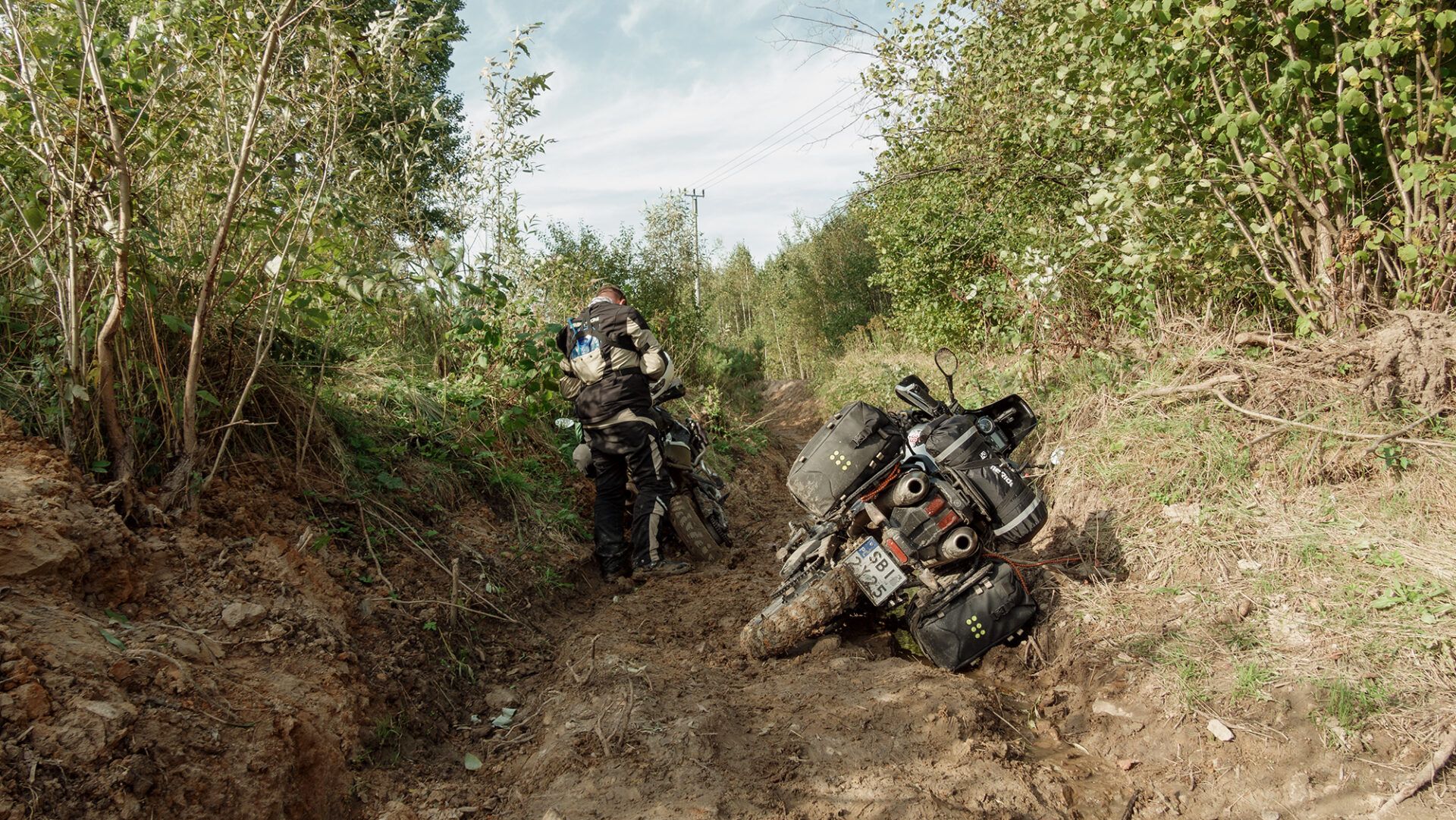 The panniers are equipped with a roll-top closure system, providing additional protection of the contents against getting wet in the event of a downpour. This is definitely a better solution than traditional zippers, which are sometimes the weakest point. There are also reflective elements and additional 16 hooks to which we can easily attach modular bags. Hooks are positioned in such a way as to allow attaching additional bags on either side of the panniers.
Overlander-S has semi-rigid walls – flexible enough to slightly expand when needed while packing, but also hard enough so that the bags do not lose their shape.
Like all Kriega products, OSs are incredibly easy to clean, which is an invaluable advantage when it comes to washing them after driving in mud and puddles. And, of course, they come with a 10-year warranty, which speaks very well of the manufacturer, so we will remind you of it every time.