Posted on:
Trail 18 offers twice as much space (compared to T9) for the essentials that should always be at hand while on the road. The design does not differ much from its smaller brother, Trail 9 – we still have three compartments that will allow us to easily organize our luggage. Additionally, the backpack features a small inside pocket in the "water bag section". Perfect when you want to hide a wallet, keys, or a gate remote control. And it's waterproof! There are also absolute basics: adjustable arms that can be cleverly hidden inside the backpack, a detachable hip belt, and the obligatory reflectors to ensure safety at night.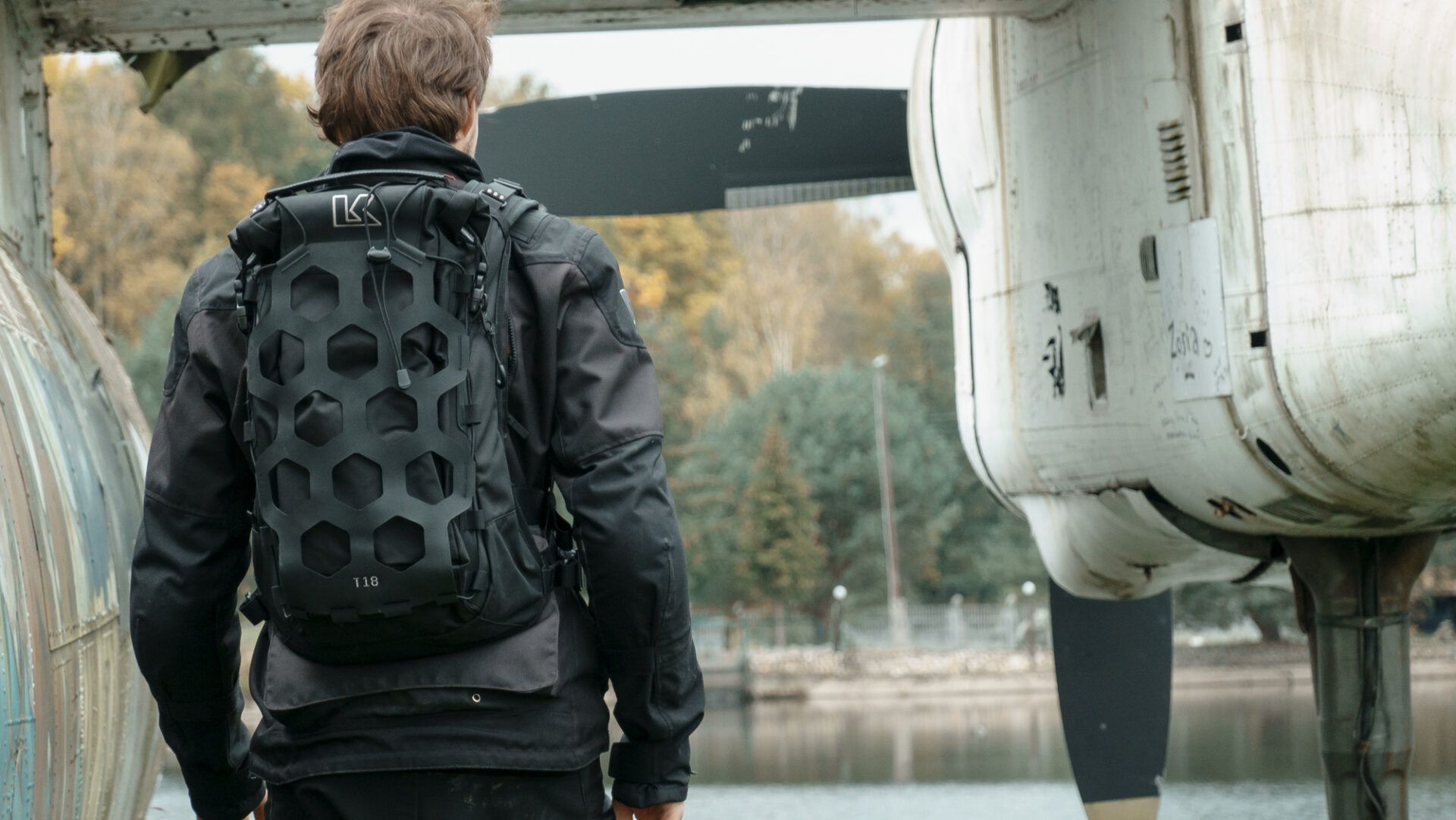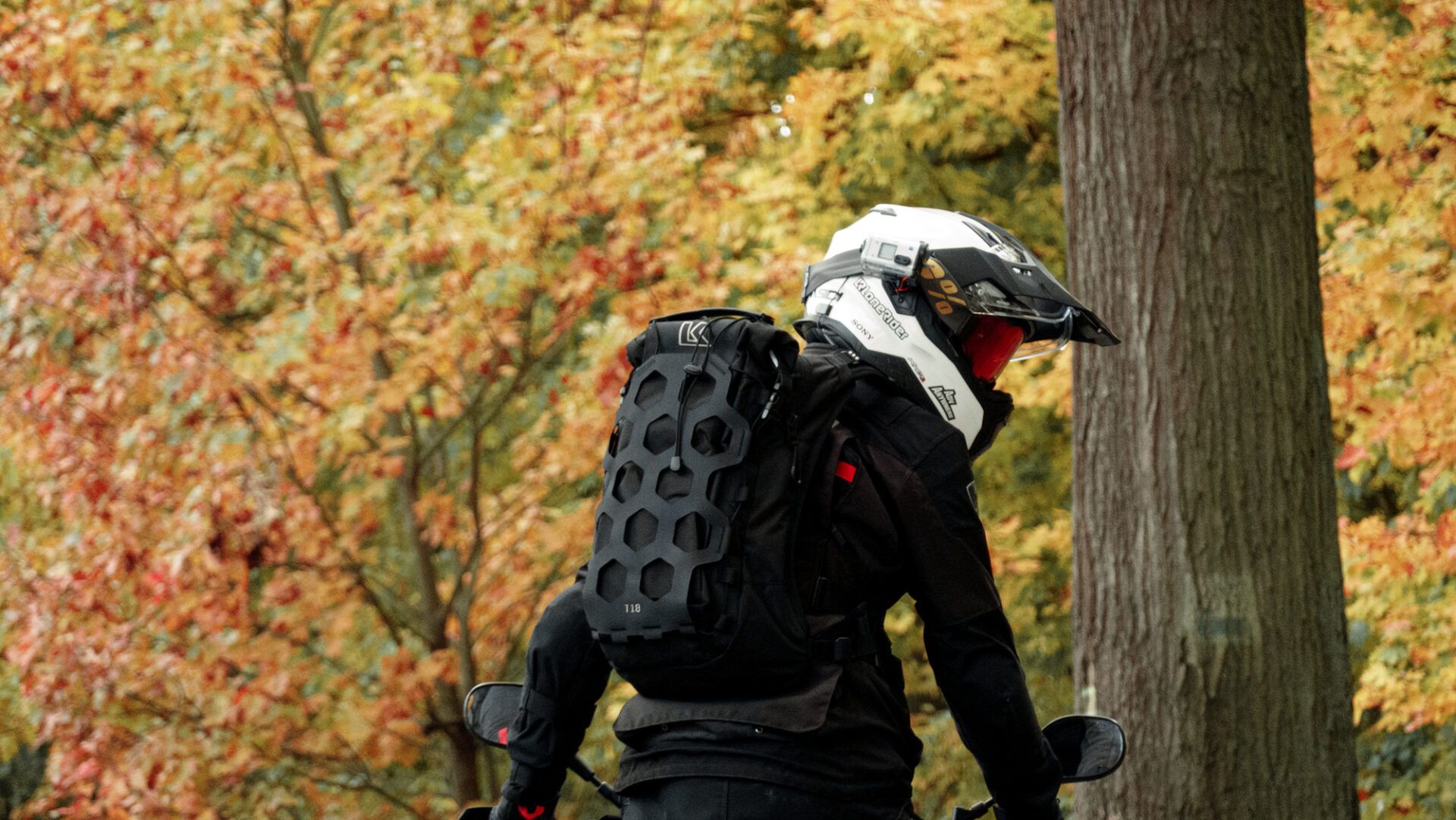 In the aforementioned main compartment, we can easily hang even the largest of the camel bags that Kriega offers, and we will still have lots of space. Electronics and additional clothes change can be stored in the second one, an 11-liter waterproof roll-top compartment. Is there a place for goggles and gloves, too? Naturally, in the outer net! It was designed to separate wet clothes from the rest of the equipment, but you can use it that way, too. There are many options to organize your stuff, and Kriega has thought through every detail.
Such detail is, for example, the ease of cleaning – after removing the liner from the waterproof compartment, the backpack can be washed (by hand!), and the liner itself can be wiped. The detail is also an elastic cord that provides additional protection for the net content. And the fact that the backpack is equipped with both a hook and a handle for convenient carrying.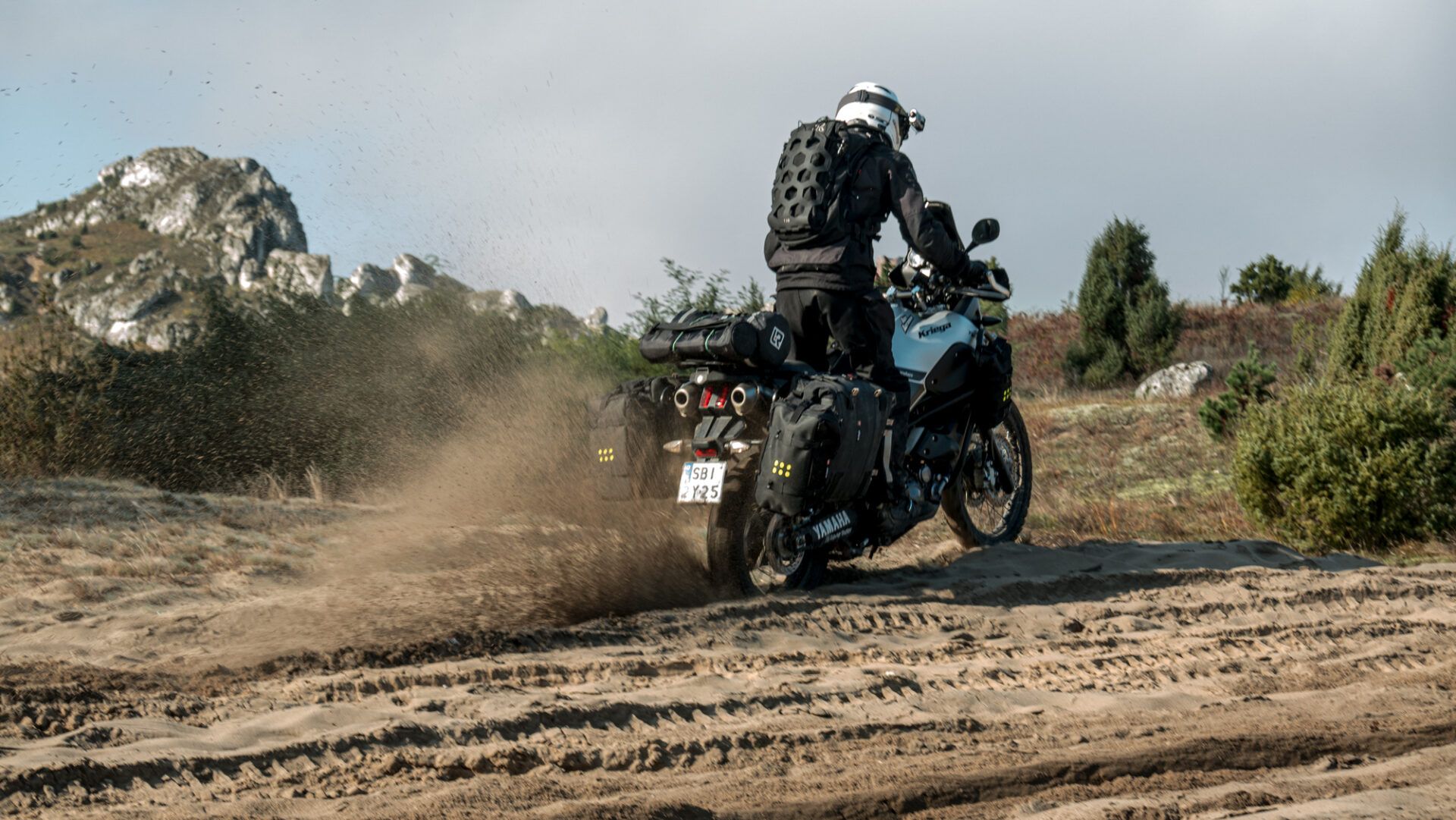 Finally, one of the most important things, and that is the QUADLOC-Lite harness, already known from the "R" series backpacks. It works to transfer the weight of the luggage to the chest and torso, relieving the shoulders and neck. Thanks to this solution, we are not afraid of long hours in the saddle.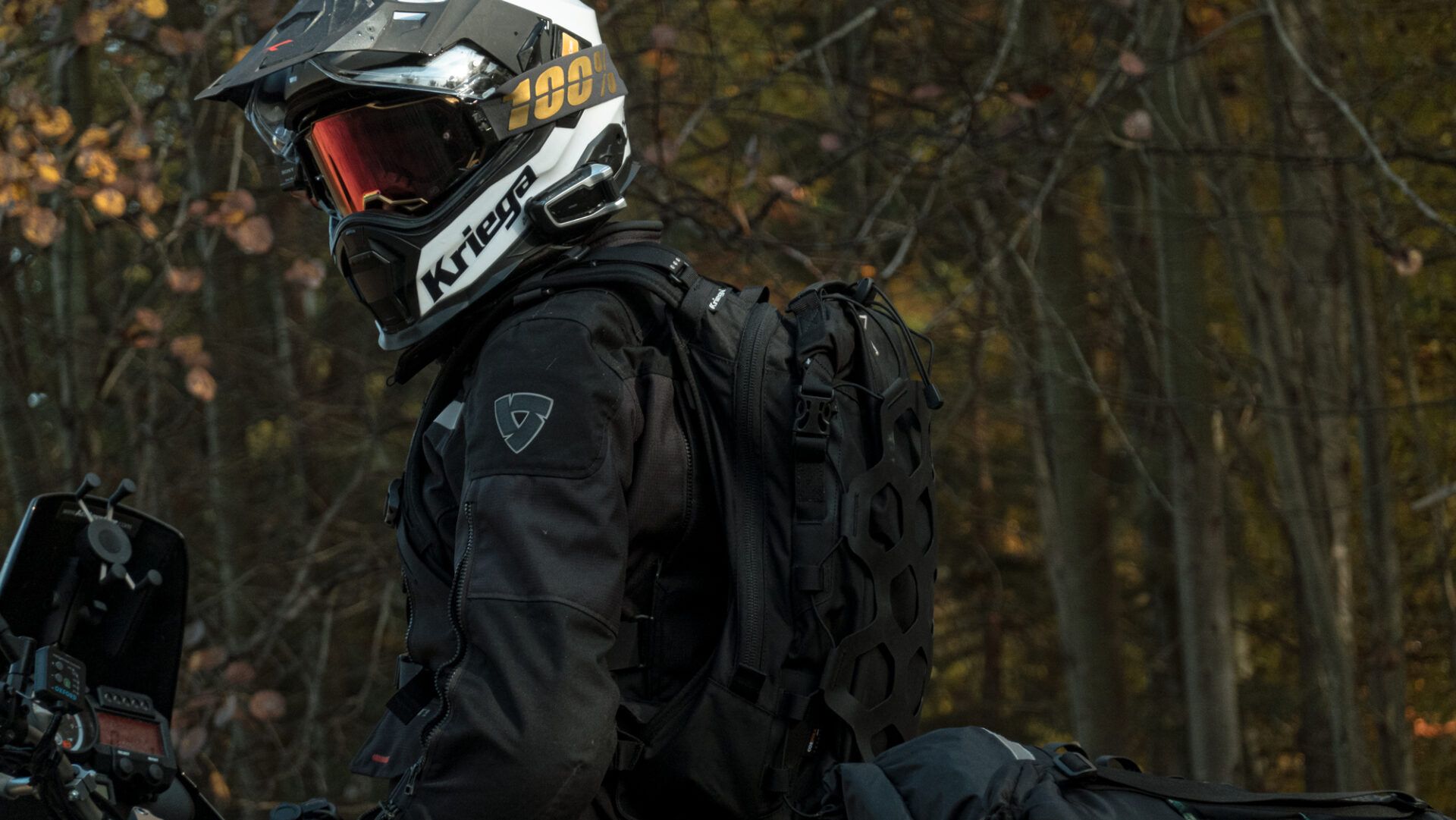 Although T18 is not as compact as T9, it is in no way inferior to it. Without a doubt, it is a great solution for those who want to go on a two-day trip, and do not necessarily want or can pack their panniers. Despite its larger size, it can still be a great choice for those who appreciate lightness, agility and, above all, comfort. Good for everyday use as well as for off-road madness, the backpack will not only store our belongings but also ensure their safety – even when passing a river, you can be sure everything stays dry and cozy.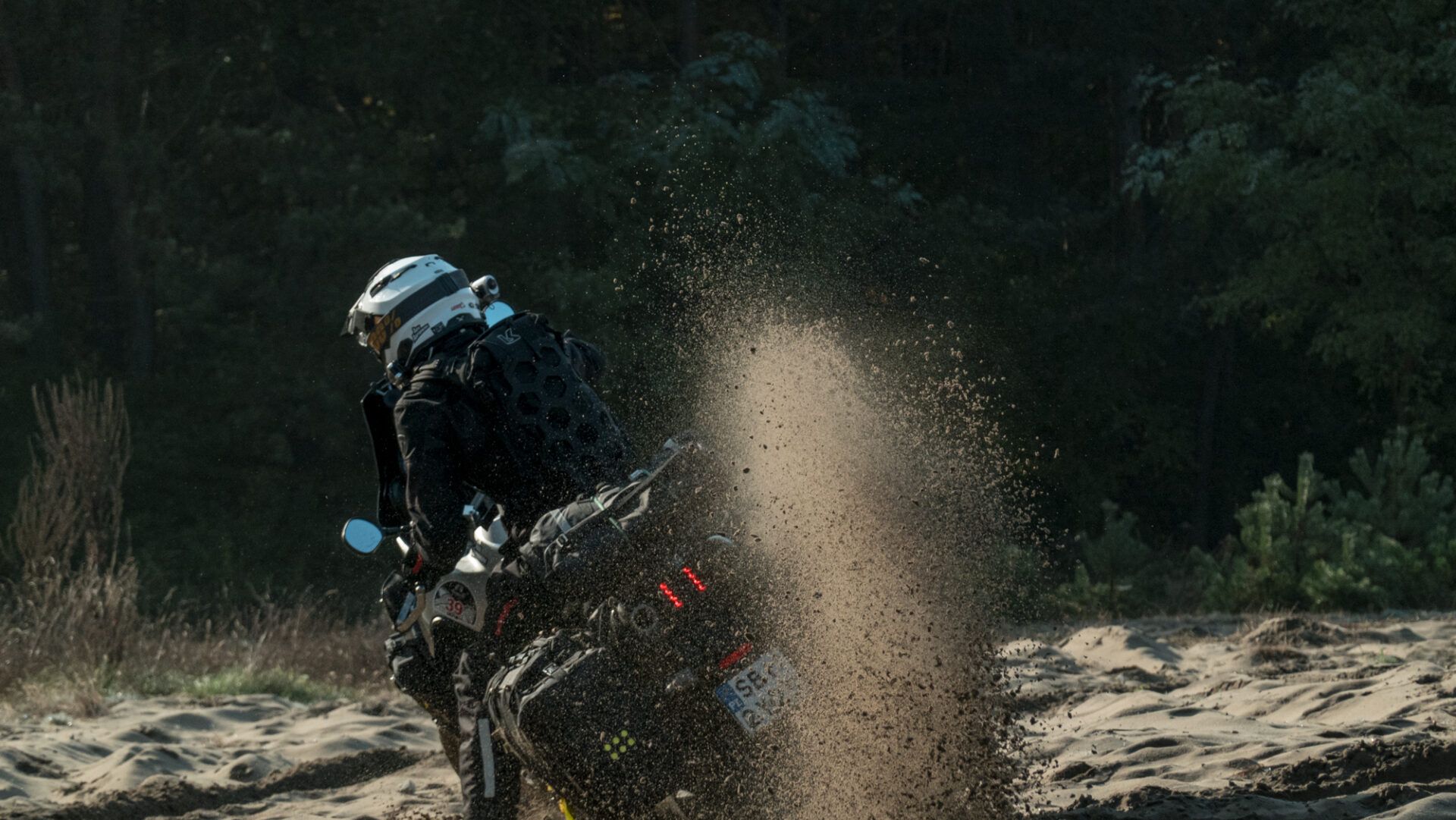 Let us remind you that Kriega, taking care of our peace of mind, gives a 10-year warranty on all its products.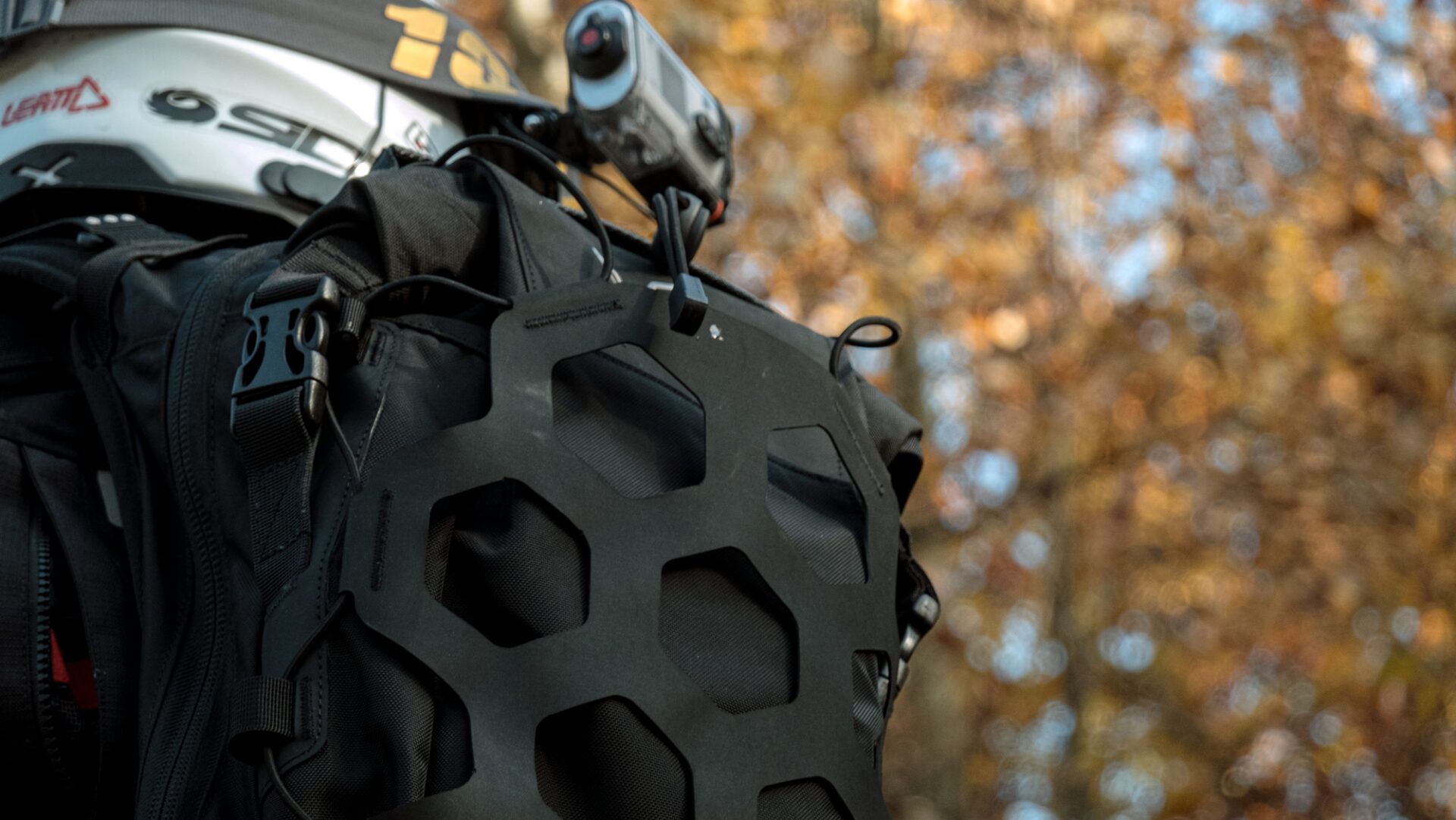 For the full specification of T18, please visit the official website, and for those who think: "Why would I need so much capacity?", we have the Trail 9 Adventure review.