Posted on:
This review is written based on the experience of a 5-week trip along the roads of Norway. Together with Ola-the-pillon and three Kriega bags, we made our single-cylinder Tenere work her socks off. She served us tirelessly with Mitas E-07+ tires.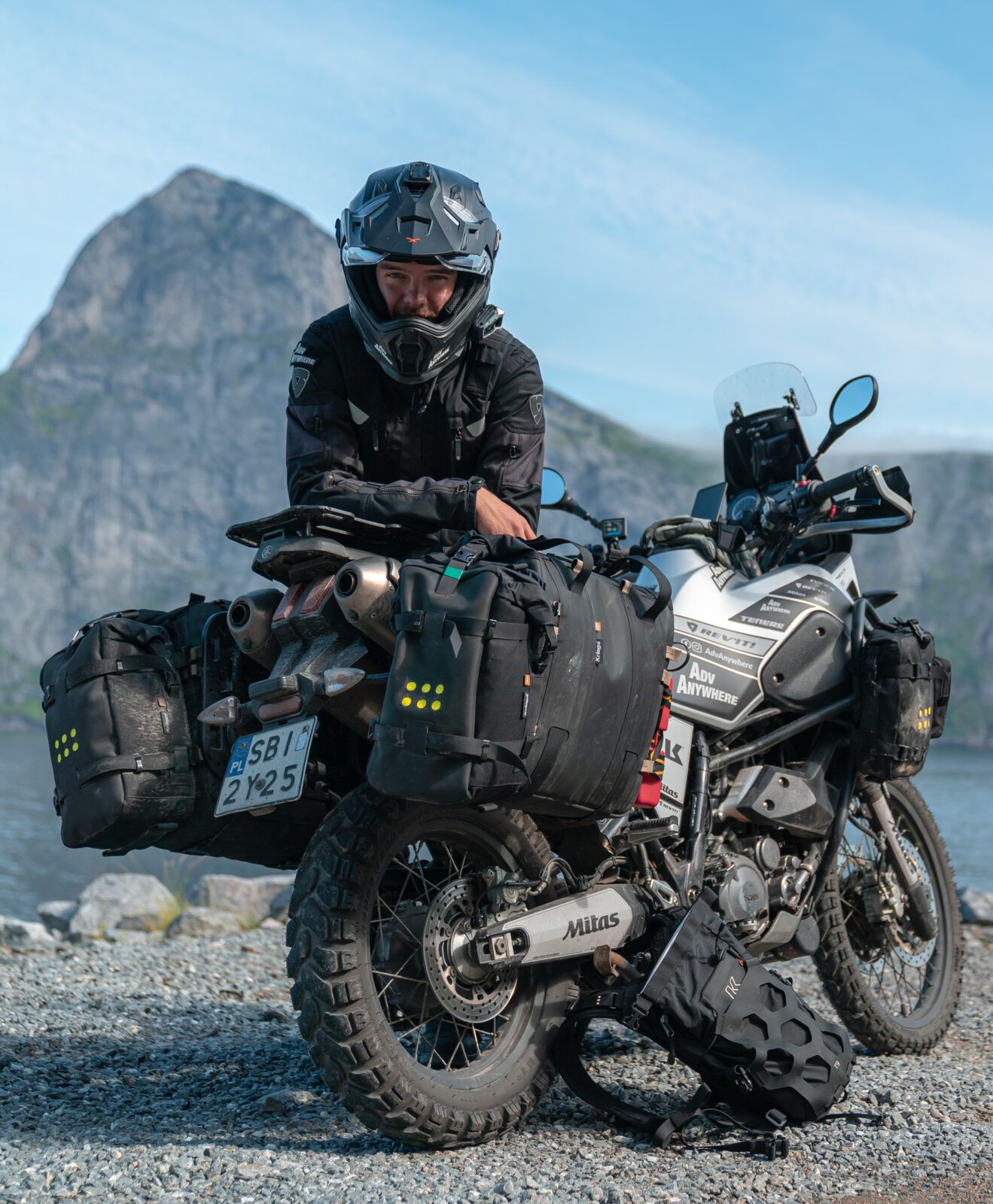 Versatility without Compromise when Traveling
Off-road journeys require knobby tires, but when you go on a long journey, half the knobby may disappear before you reach your destination. Mitas has designed tires specifically for travelers who want to go far in a variety of conditions.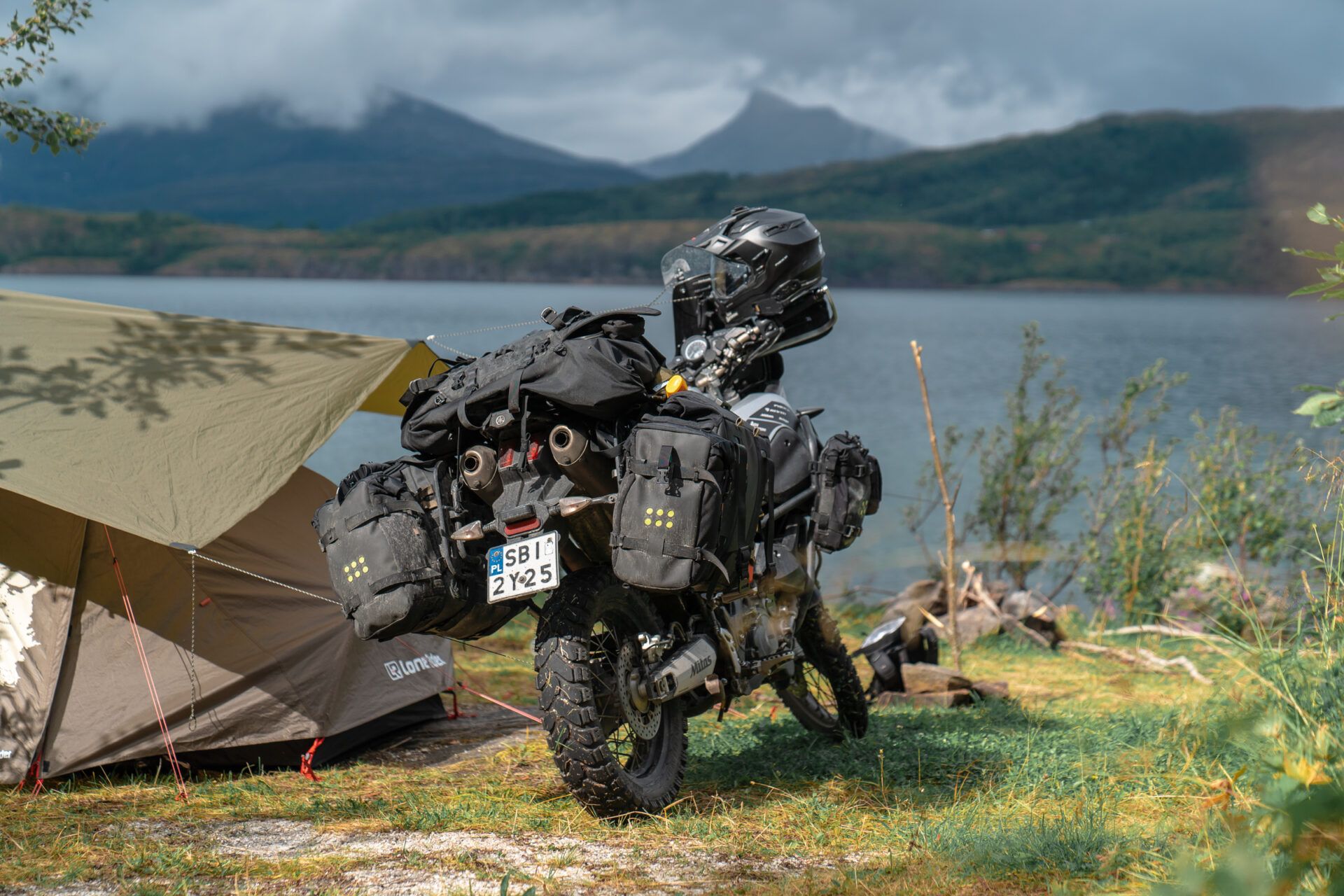 When planning a 5-week trip around Norway, I knew that I'd like to visit as many unknown places as possible, away from the asphalt. On-road tires were not an option at all. Even if the vast majority of the time is spent on black, I wanted to be sure of stable riding on unpaved roads.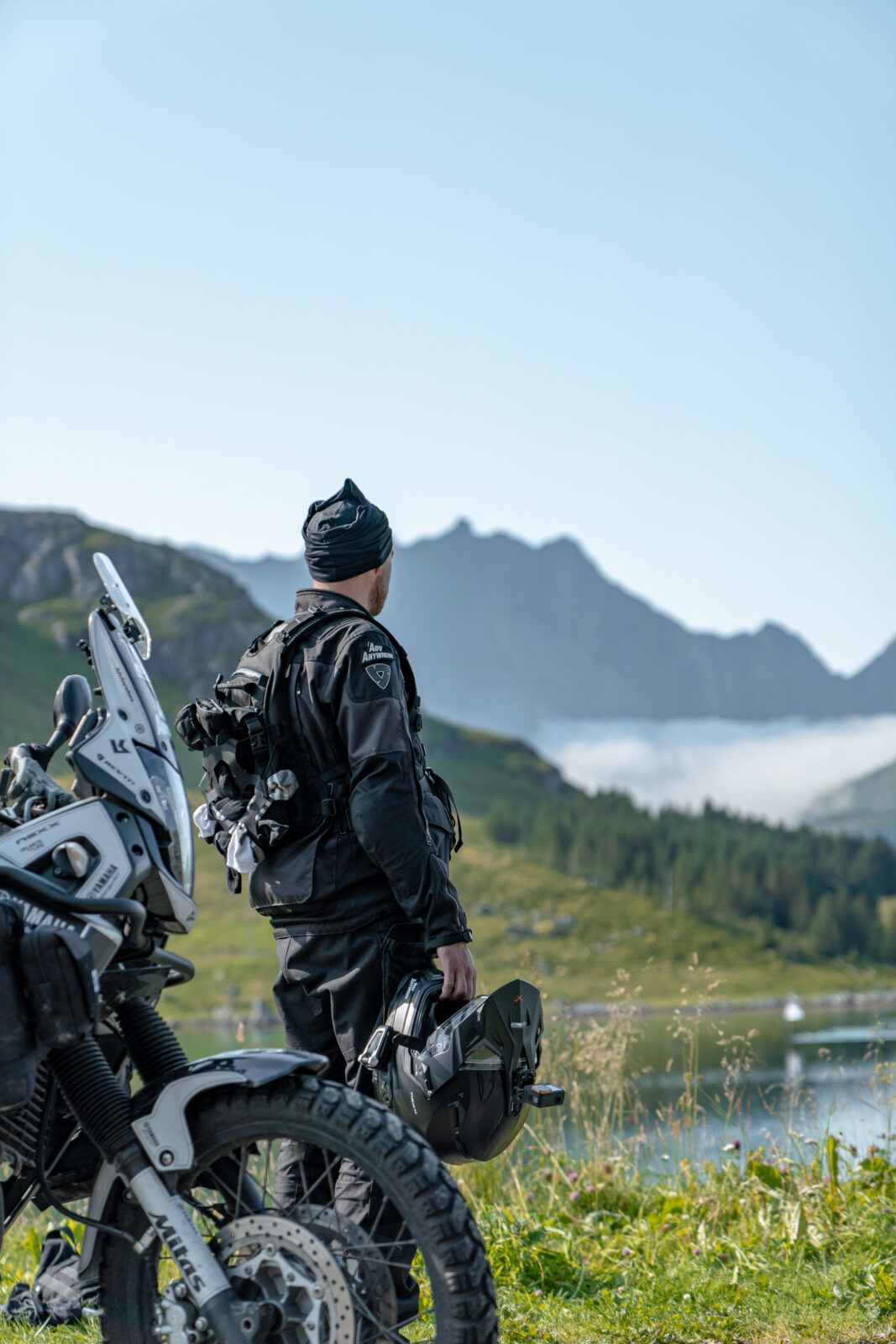 I chose Mitas E-07+ tires which are designed for 60% on-road and 40% off-road. Rain, sun, asphalt, stones. The weather conditions were changing as quickly as the ground under the motorcycle. And choosing these tires turned out to be a bull's eye.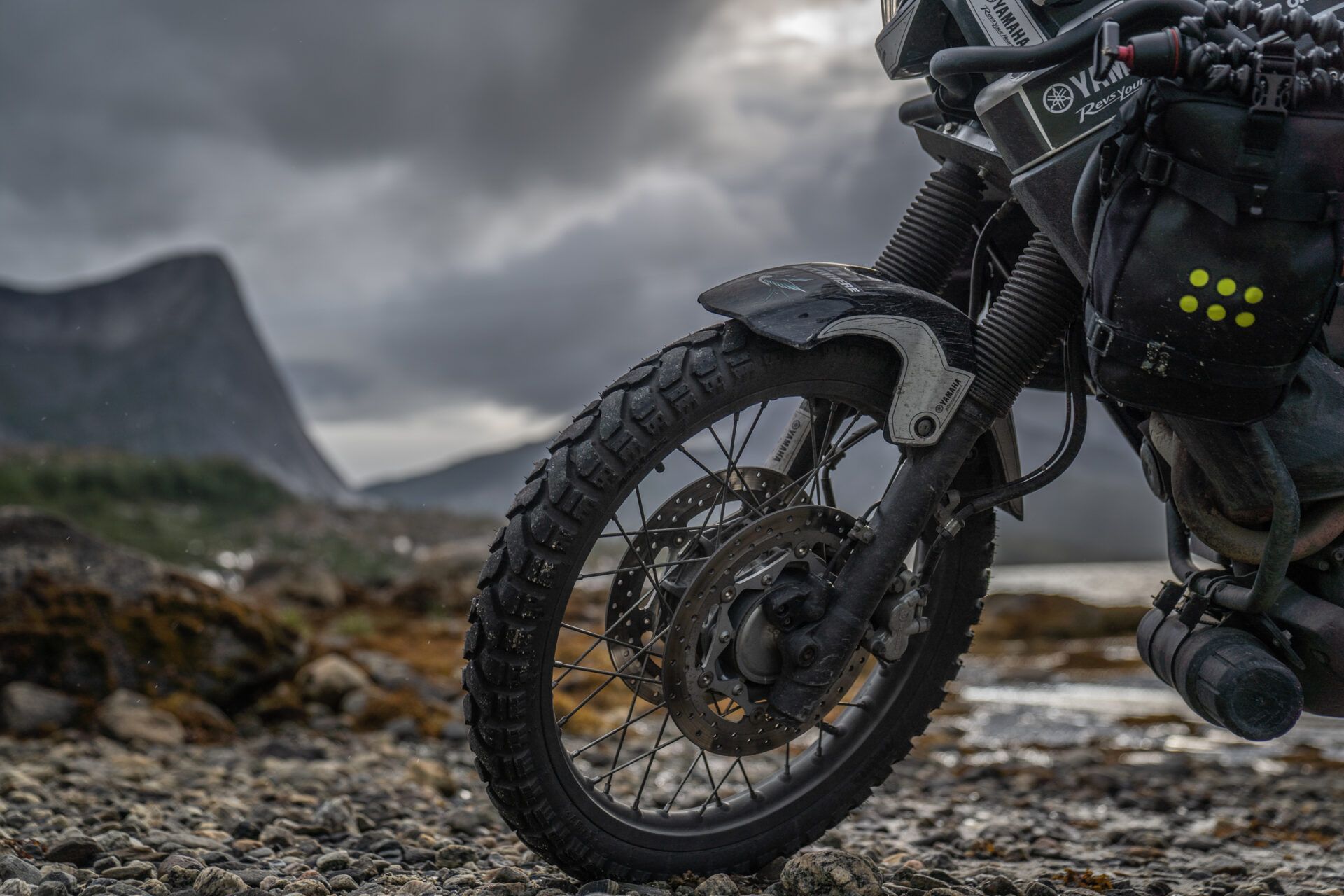 The Basic and the Powerful Dakar Version
The E-07+ model is available in standard and Dakar versions. The latter one has a much harder compound, ensuring longer life, and is almost impossible to pierce. If by some miracle, you manage to puncture it, it's still so hard that you can easily ride to the nearest workshop without any risk of bending the rim. However, you must know that removing such a tire with spoons only, without a machine, may also be impossible.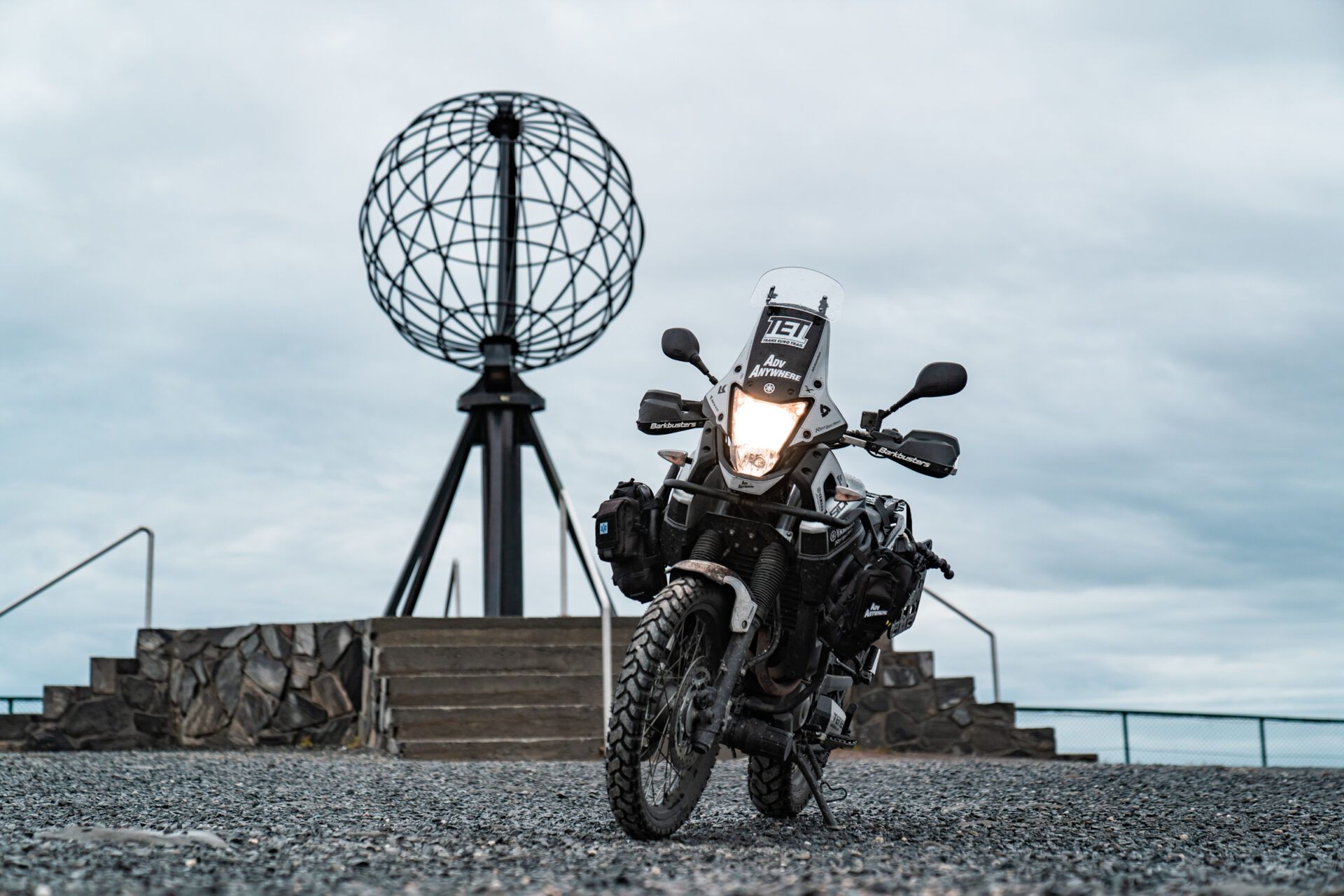 The standard version, as it is made of a softer mixture, is better suited for wet asphalt, so this option was perfect for me for over a month's Norwegian expedition.
Asphalt
Just take a look at this tire's profile and you immediately know that cornering and tight maneuvers are a lot of fun. An aggressive profile allows smooth folding in turns, and the shape of the tread ensures smooth driving. Contrary to some enduro tires, we won't experience steering wheel bumps here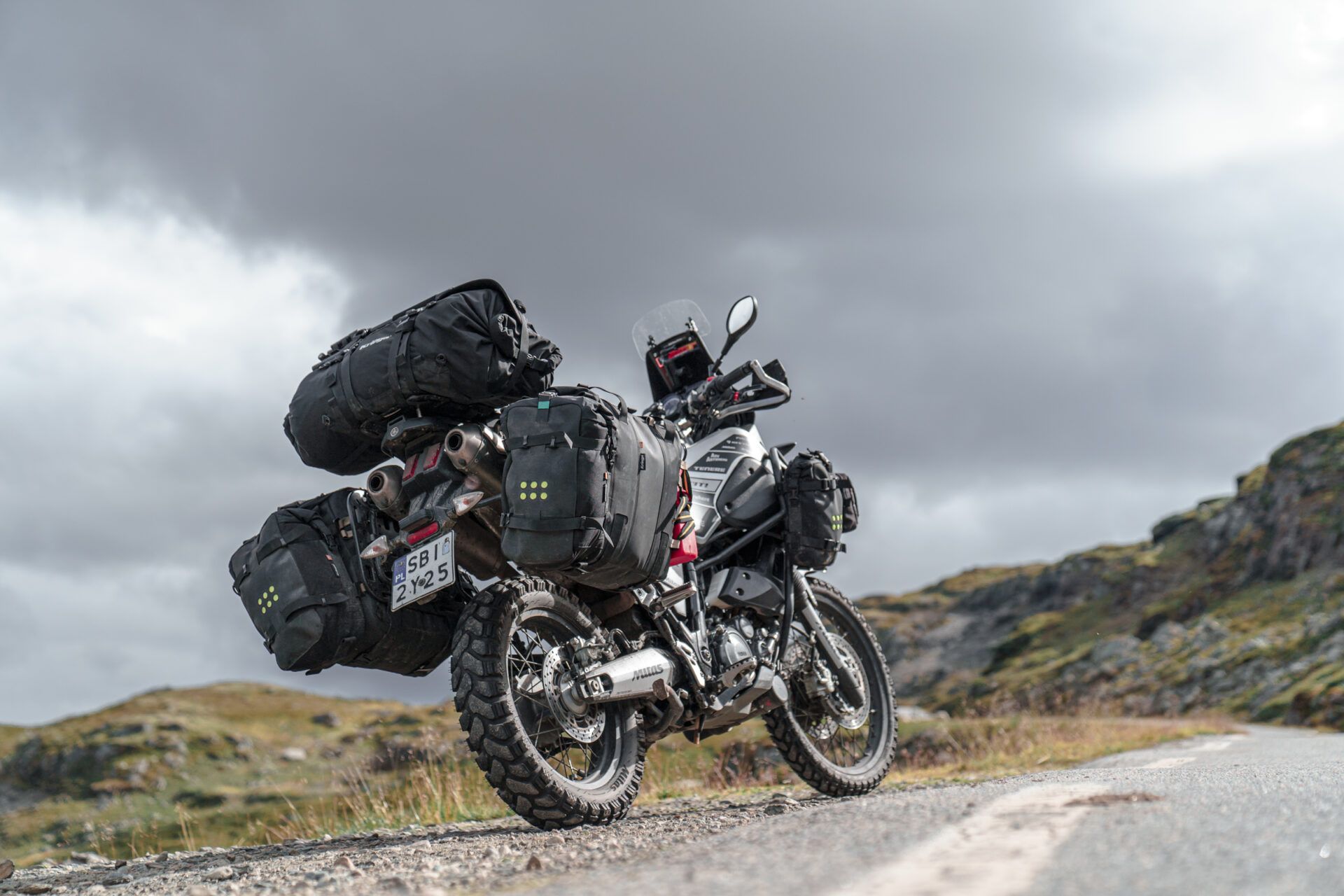 On Wet
Scandinavian weather spoiled us with its wet aura. We drove carefully and the tires held up very well. I have already used tires from several manufacturers, but I'm not into writing badly about products, so I'll summarize briefly that in the case of the XT660 motorcycle, I did not have a better tire for wet conditions.
The pattern on the tire is designed to efficiently discharge both water and mud.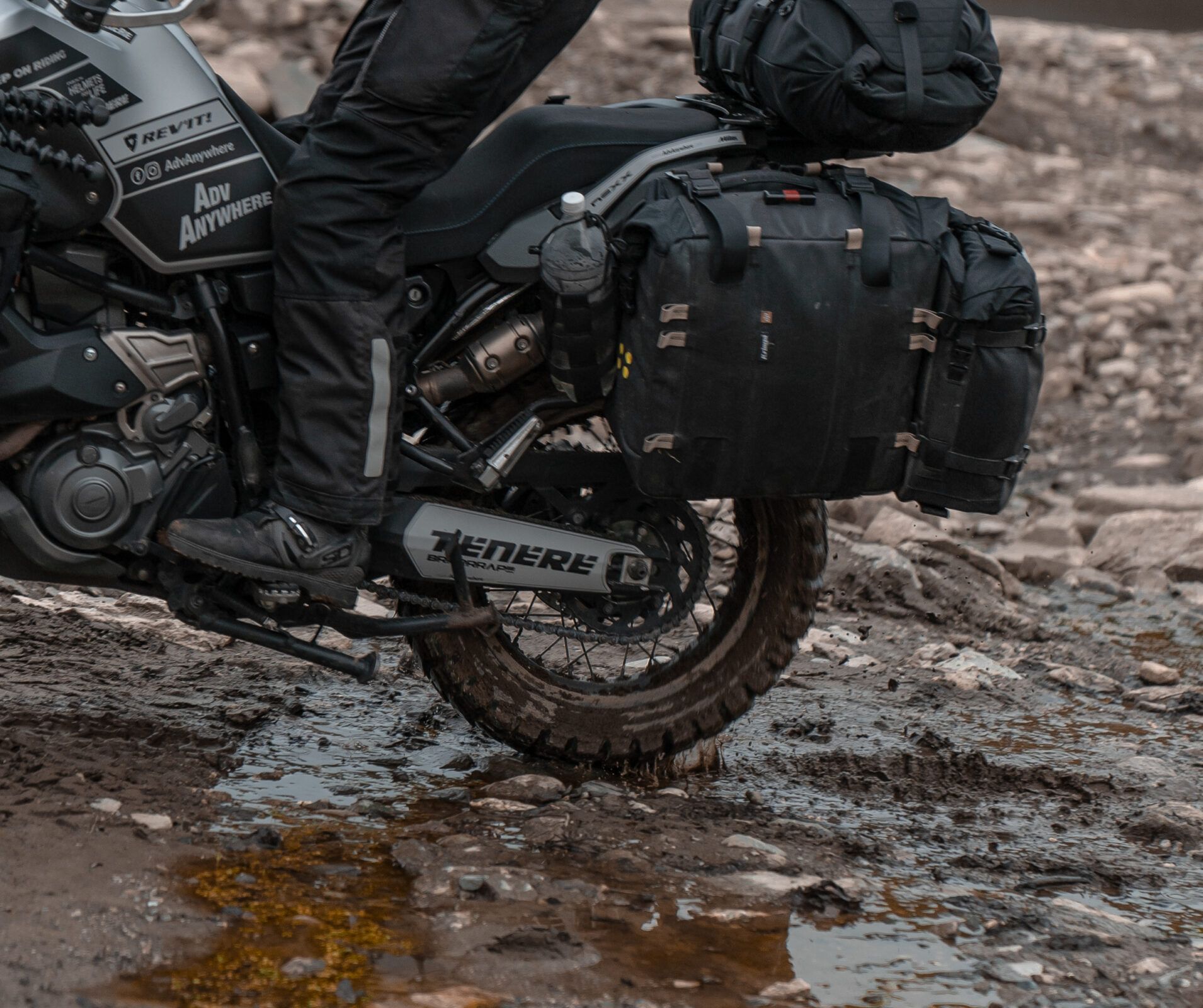 Gravel
Loose pebbles are probably the coolest surface to ride and have fun on adventure motorcycles. The E-07+ tread was doing very well in these conditions.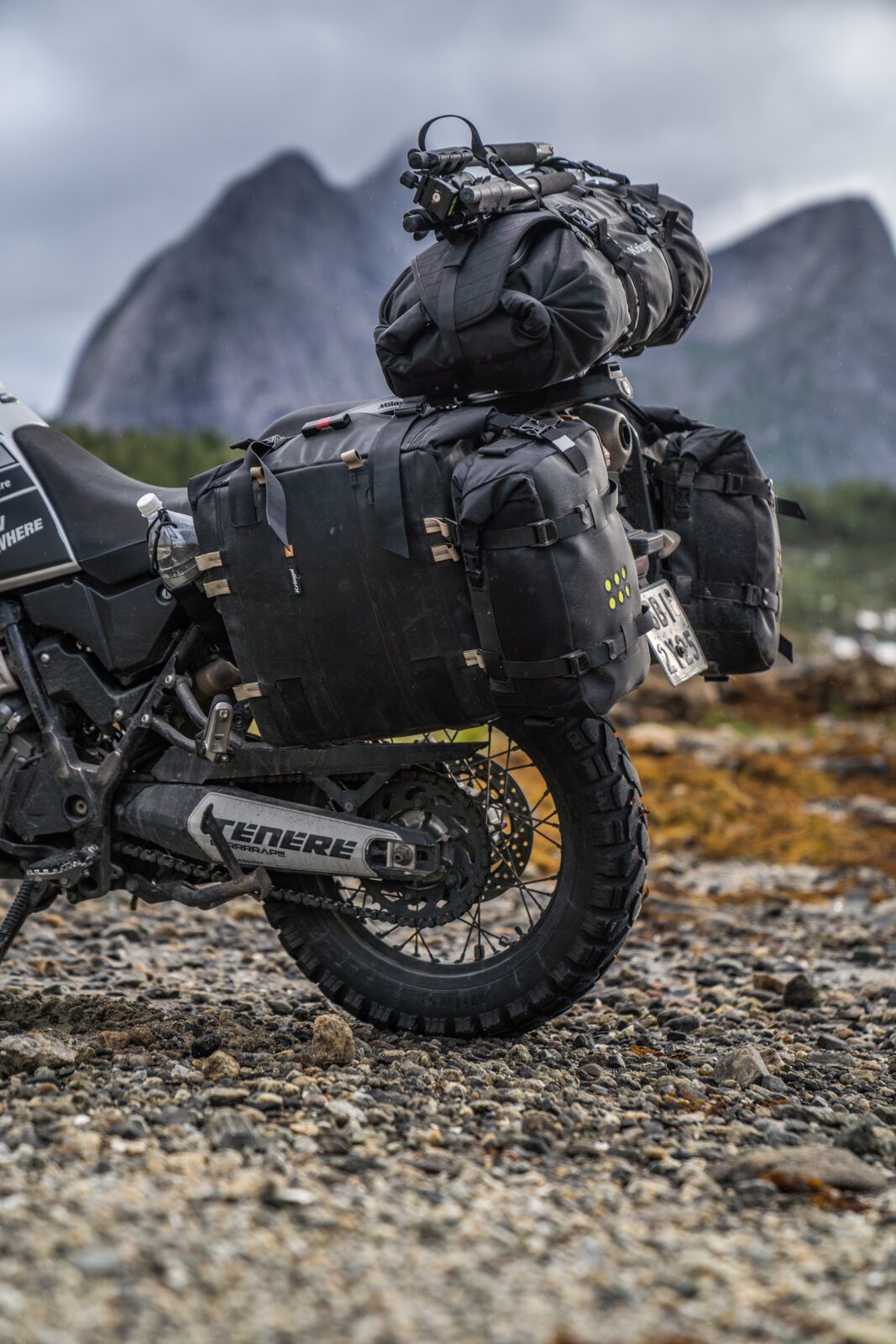 Stones
Sometimes, to fulfill your dreams of an overnight stay on the top of a mountain, at 3°C, you have to leave the asphalt and ride almost unattended roads, which are very rocky and dangerous. That's when traction is crucial. Aggressive treads are necessary to control the motorcycle in these conditions. Mitas E-07+ proved to be perfect in such conditions.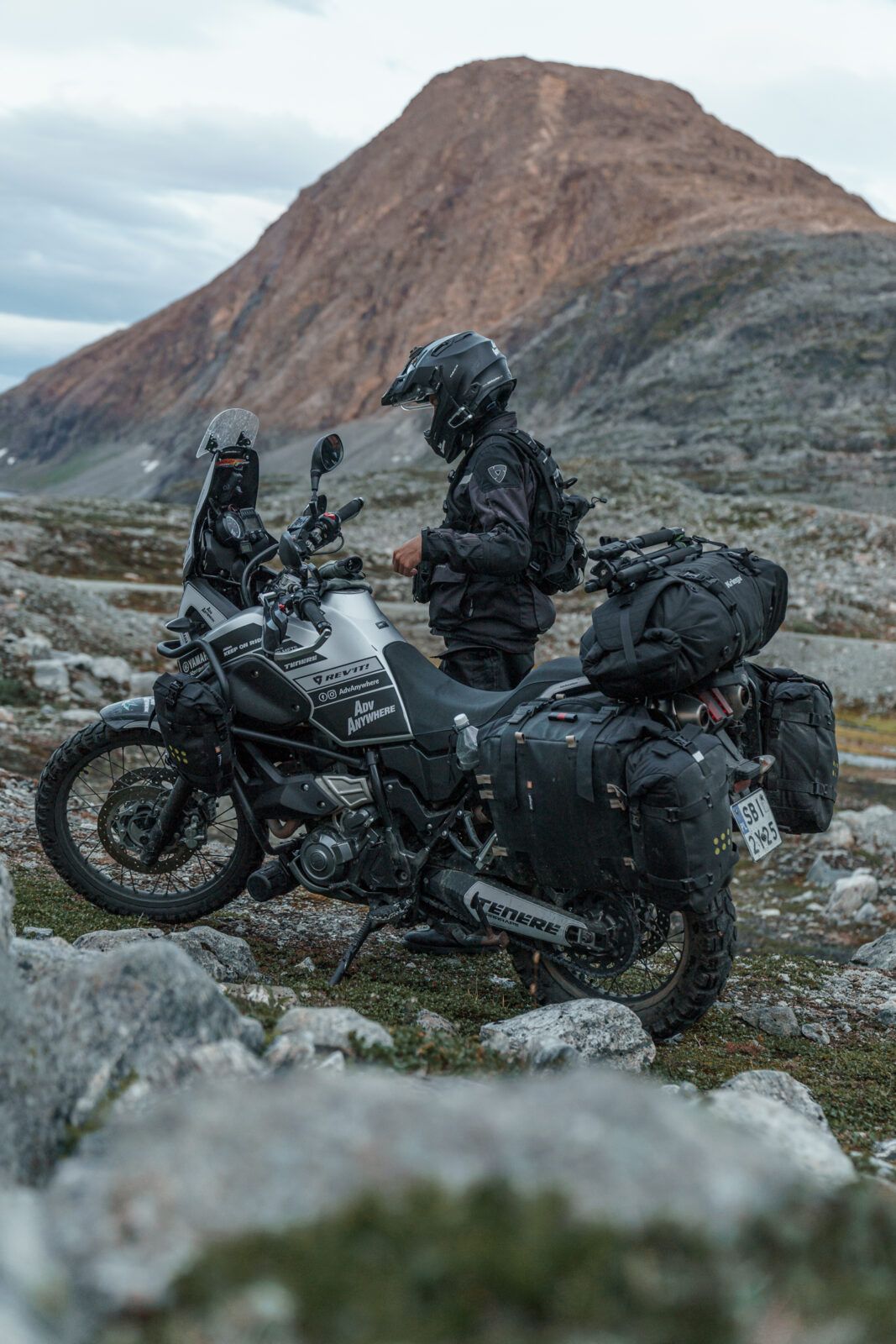 Mud
Unless facing extreme conditions, the E-07+ performs very well in muddy conditions. Grip problems only appear in deep ruts. But no wonder. In such conditions, even the knobby can sometimes fail us. The E-07+ tread pattern deserves praise, as it cleans quite quickly and regains traction.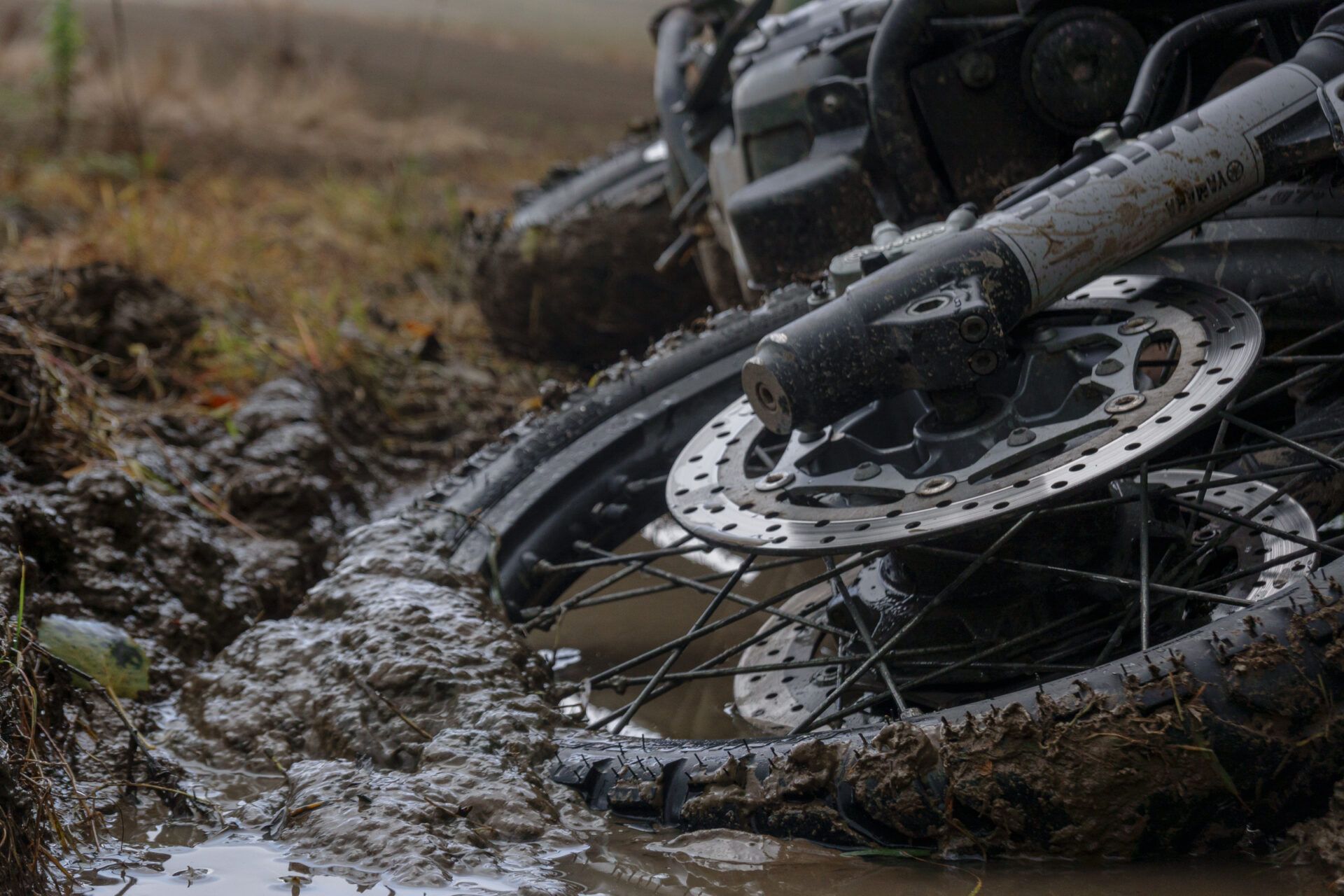 Sand
Occasional sandy stretches on the path do not pose problems to the tires. However, you should be careful on corners and in deep sand. Sandy hills can be very difficult or even impossible to ride.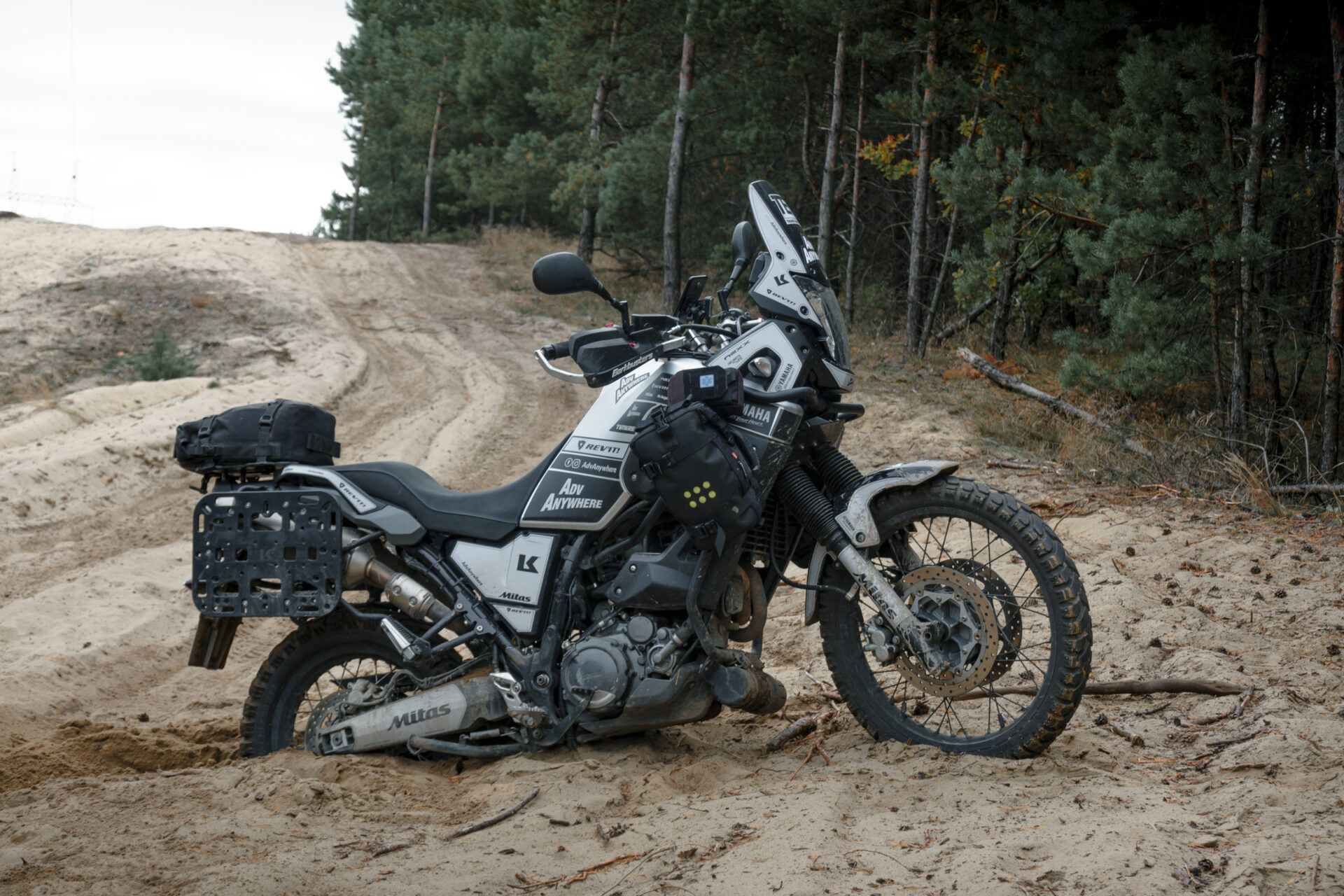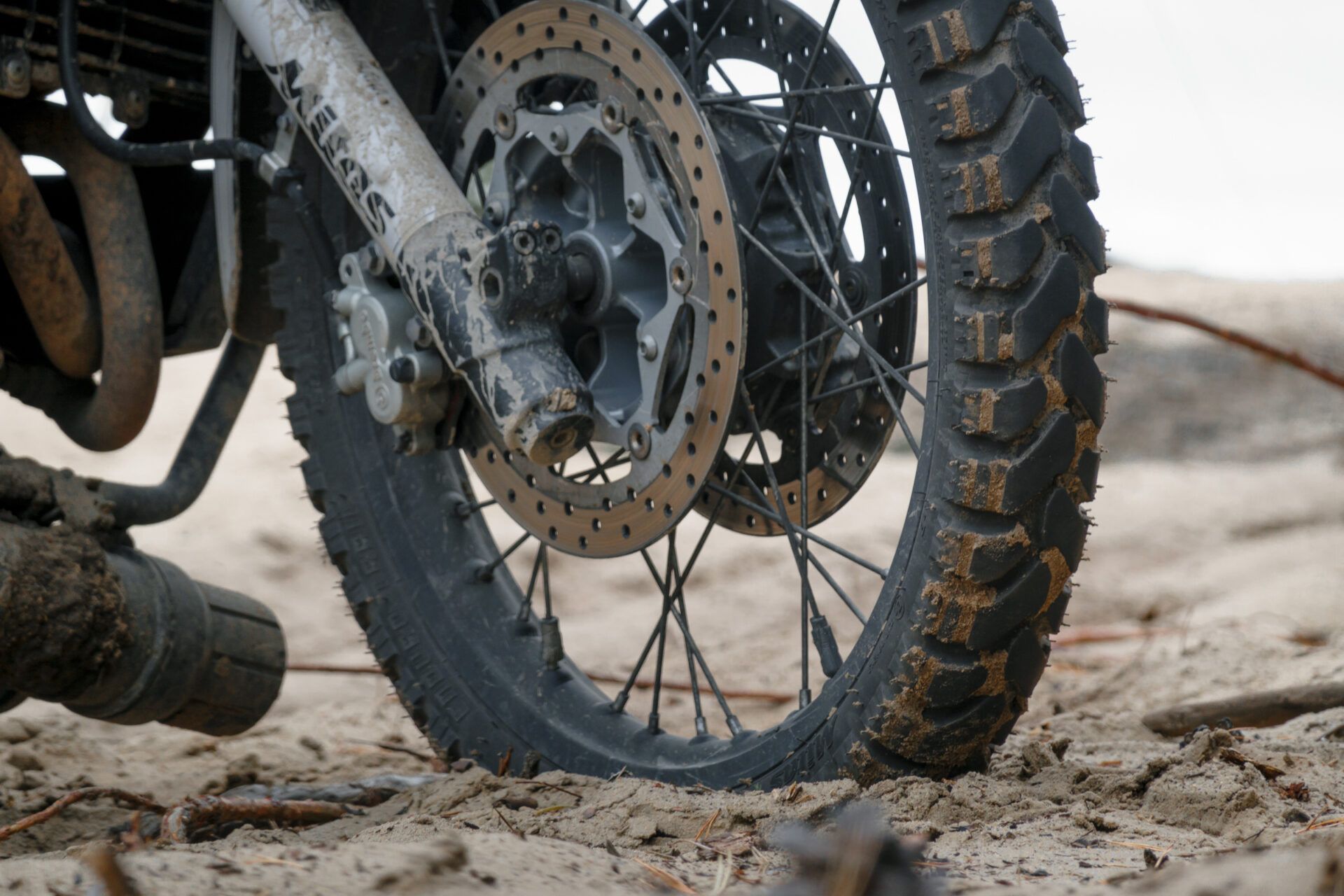 Summary
If there is a tire that is perfect for long trips, in my opinion, it is the Mitas E-07+ and it owes it to its versatility. It's not perfect in all conditions but is good in all of them. And by "good" I mean really good.
Off-road-wise, it won't replace a good knobby tire such as E-13 or E-09, but it will allow you to comfortably ride off-road with a great grip. On asphalt, it will not replace the performance of a tire like Terra Force-R, but it won't be missing much.
Very long service life is another advantage that makes the E-07+ an ideal tire for long journeys into the unknown.
I am convinced that I will use this model for my next adventures.