Posted on:
Purpose
Just a fleeting glimpse at the tread of the Mitas E-09 tire and you immediately know that they ask for merciless treatment. Mud, sand, sharp stones – these are the challenges you will face when you put on these "cultivators". And none of them will limit your possibilities.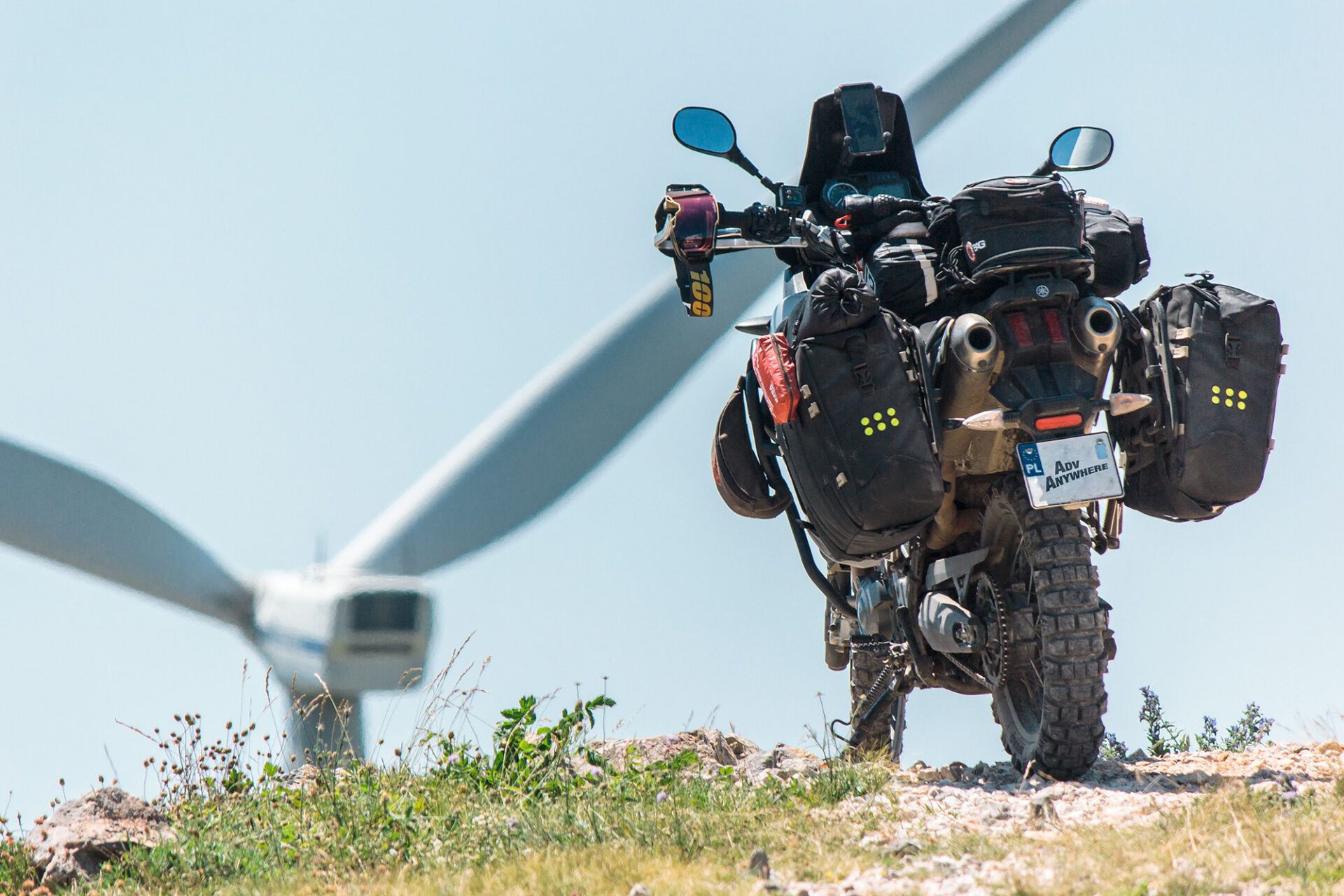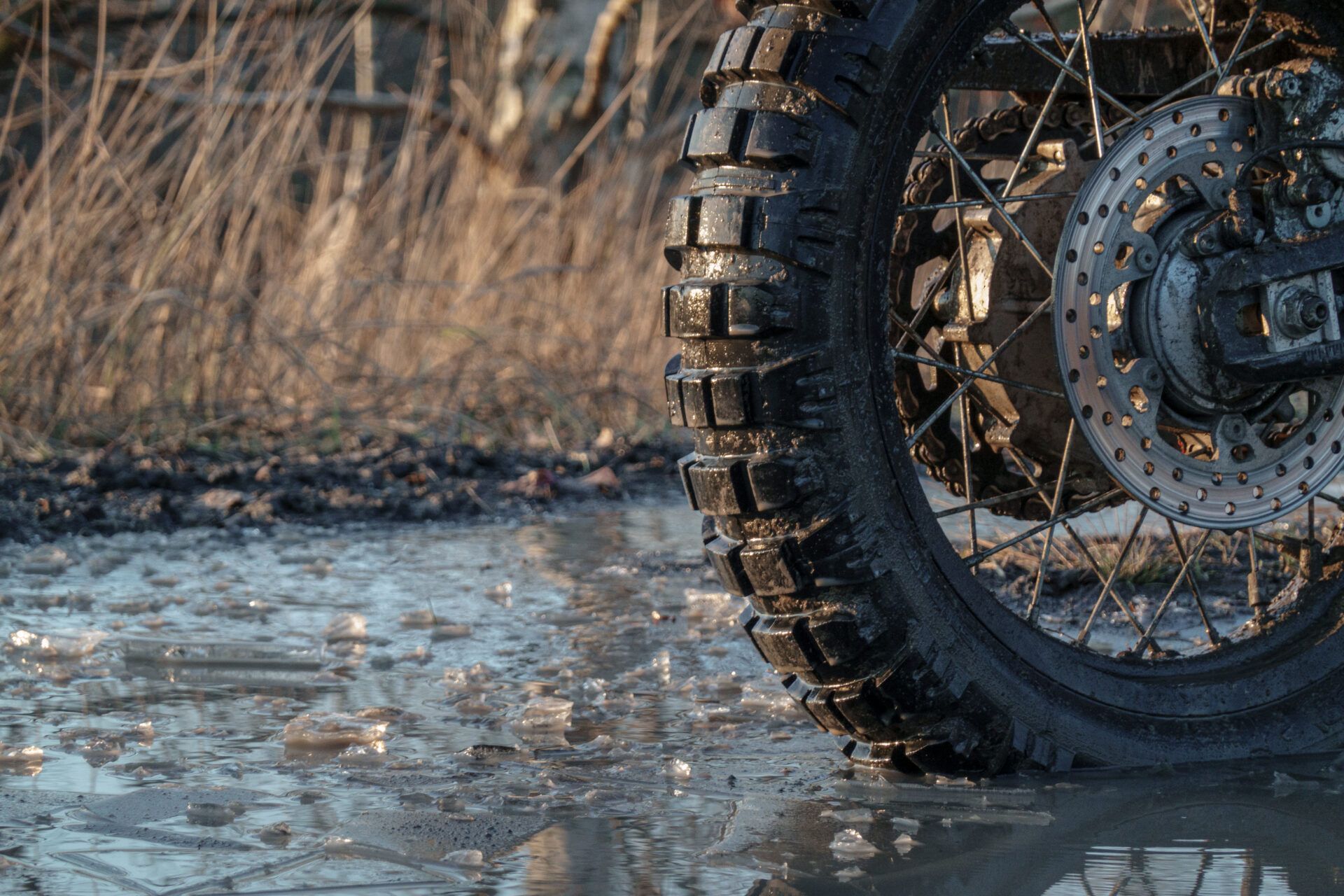 The first time I decided to buy E-09 was when I was preparing for the Croatian TET. The plan was to do the off-road ride from Poland to Croatia alone, so choosing the right tires was key. I got the Dakar version which is super durable and tough. Thanks to this, I did not have to worry about riding on sharp loose stones that were on the Croatian mountain trails.
Asphalt
When driving on asphalt with these "boots" on, you can sometimes forget that they have knobbies. Taking turns is not particularly difficult. Considering their purpose, it can be said that they perform amazingly on asphalt.
Wet roads and cobblestones can turn out to be slicker in the turns than you might expect. Personally, I had no problems with E-09 even when I was driving all day in the rain. You just have to remember that these tires are not suitable for a knee-dragging ride and everything should go smoothly.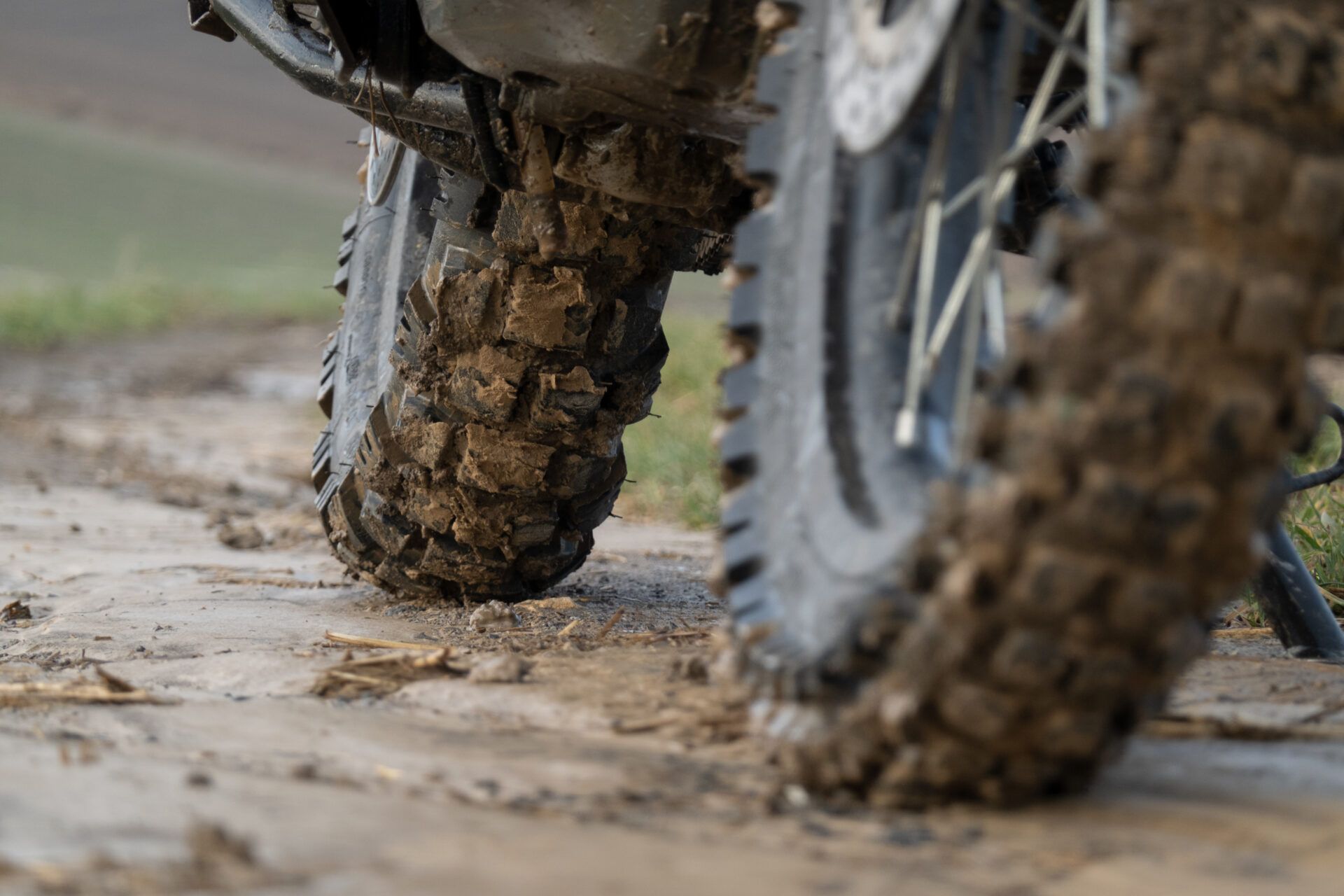 Mud
Mud eventually clogs each tire, nullifying its grip. But before that happens, the best tread is tall knobbies with wide gaps. And that's obviously the E-09 feature – the tire quickly gains traction and restores control.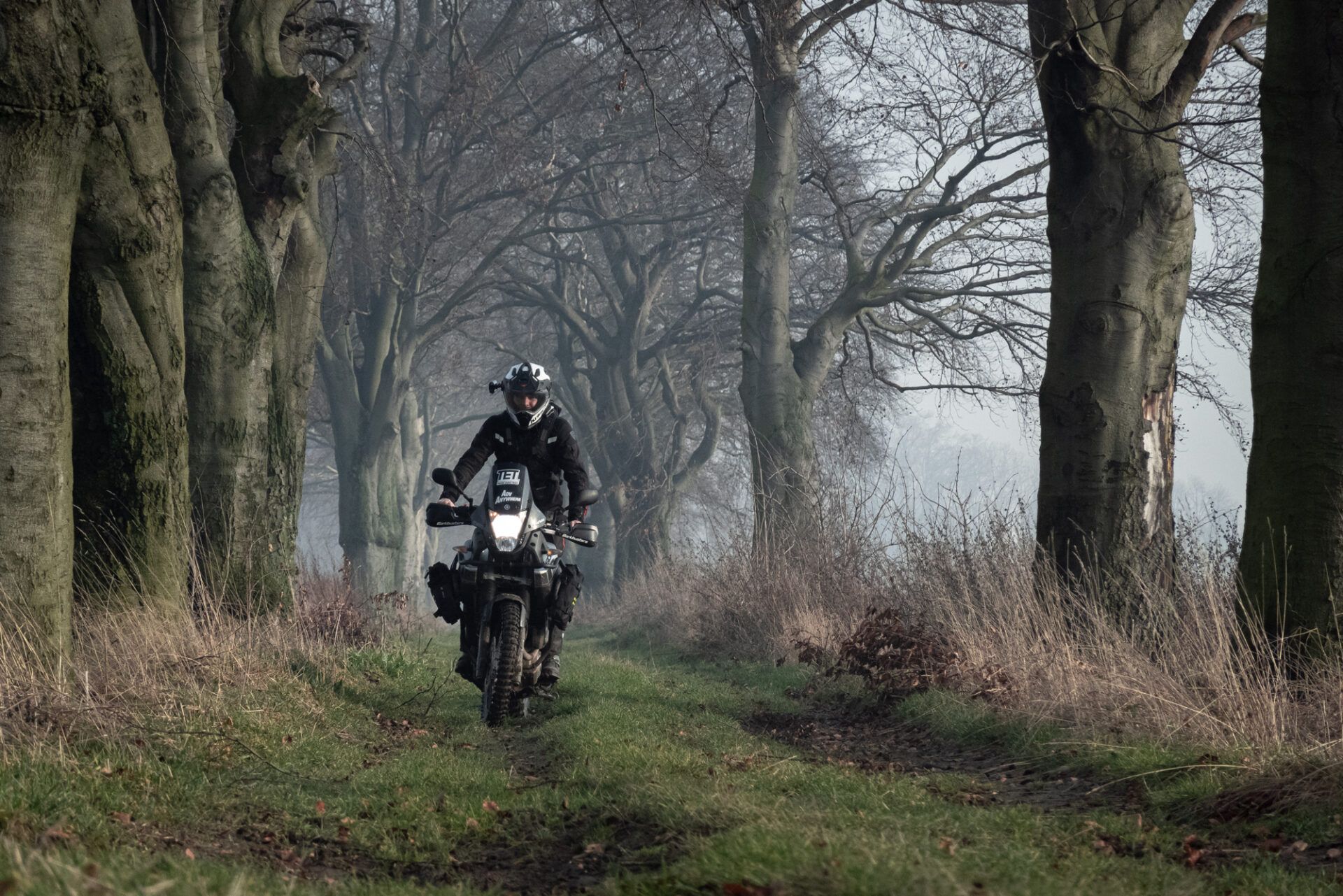 Sand
Riding is stable and you can easily feel the added power when twisting the throttle, so the motorcycle is easy to control when rushing through sandy roads.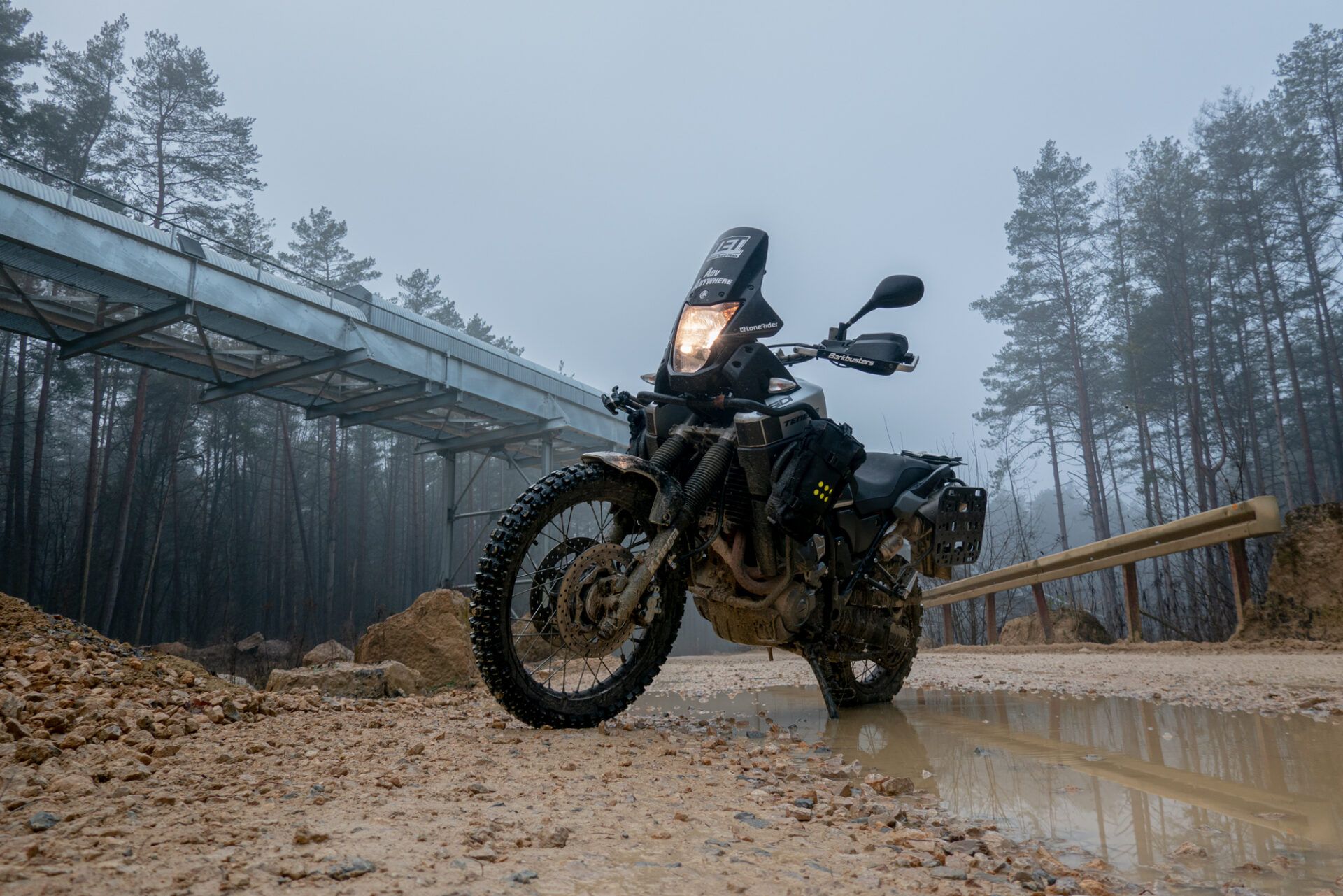 Gravel
This is by far the best way to use these tires. And of course, the same could be said for any enduro rubber. After all, gravel is not that demanding compared to sand or mud. But E-09 makes the ride almost as stable as on asphalt. The tire is responsive, easily slips in a controllable way, and brakes well, biting into the soil. Personally, I feel much more confident with these tires compared to others I've had.
Stones
Tenere's 220kg, two fully-loaded Kriega panniers, 8,000 RPMs, and me. This was what the rear tire had to endure when riding up steep hills piled with loose, sharp stones the size of a handball. I'm pretty sure if I had had other tires, they would have been torn apart at that point. I could hear a loud crackle of stones breaking under the motorcycle and the sound of smaller rocks being blasted far back in the background. Let the fact that I did not fall once during the entire Croatian TET be proof of the excellent grip of these tires.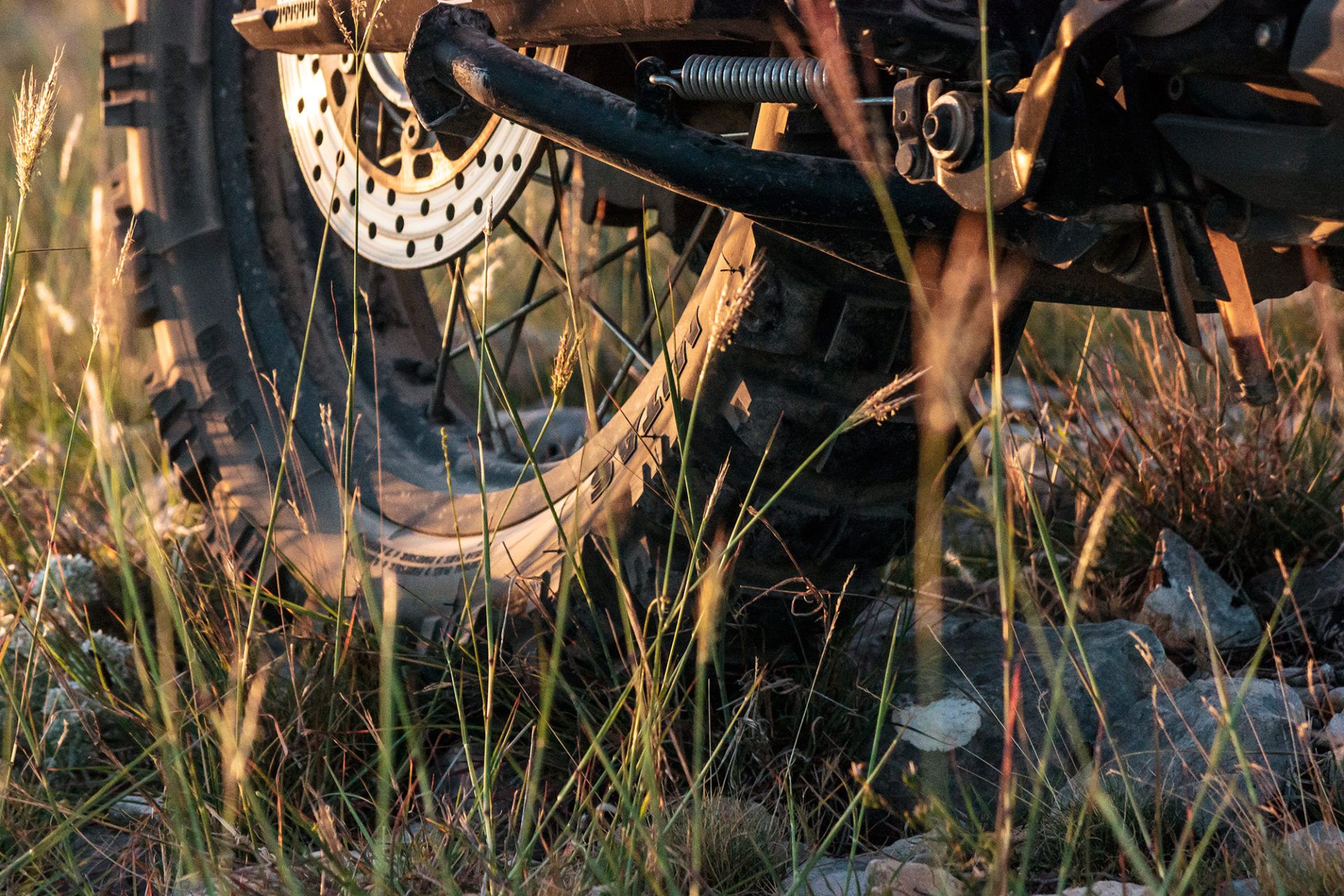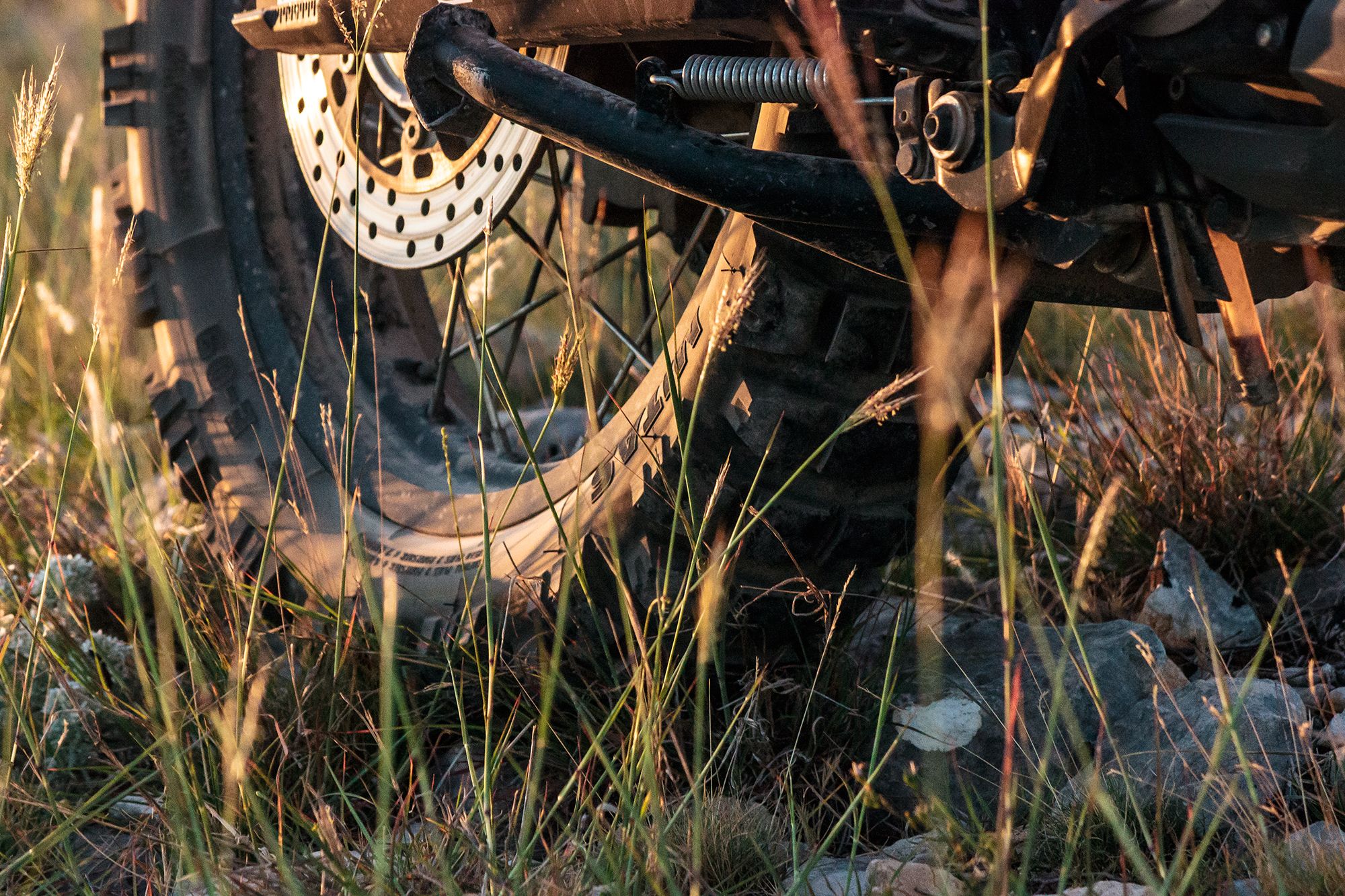 Longevity
Many people associate knobbies with the rapid tire wear. Manufacturers often give on-off road values. The E-09 is 20% road / 80% off-road. But does it mean that such a tire will quickly disappear after contact with asphalt? Not necessarily. Much depends on your riding technique and a motorcycle. Economic riding and sensible use of the brakes significantly extend their life.
Of course, Dakar riders are able to wear tires at lightning speed, but if you're more of an adventure rider, you use power occasionally, only when the terrain forces you to do so. In my case, E-09 Dakar tires were enough for over 15,000km of driving under very different conditions. I did not show them mercy either on razor-sharp rocky climbs or on long corners and hot Croatian asphalt.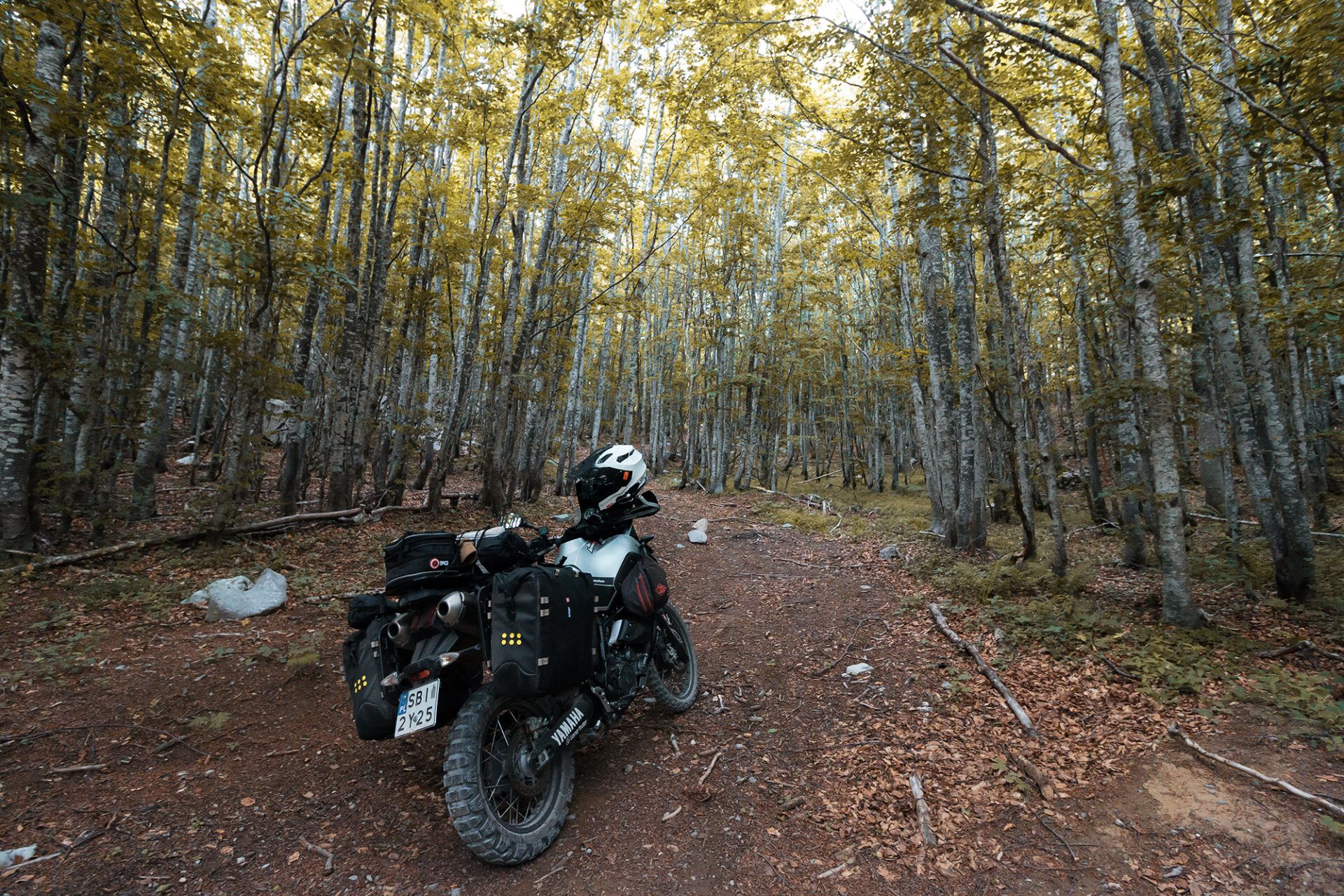 Replacement
The Dakar version with a yellow stripe is an extremely hard tire. Replacing the rear tire by yourself is like performing a miracle. One may say that this is a drawback, but at the same time it is its great advantage, because piercing the tire is nearly impossible. Reinforced sidewalls allow for an emergency ride to the nearest vulcanizer even if the tire breaks. This rubber is damn tough.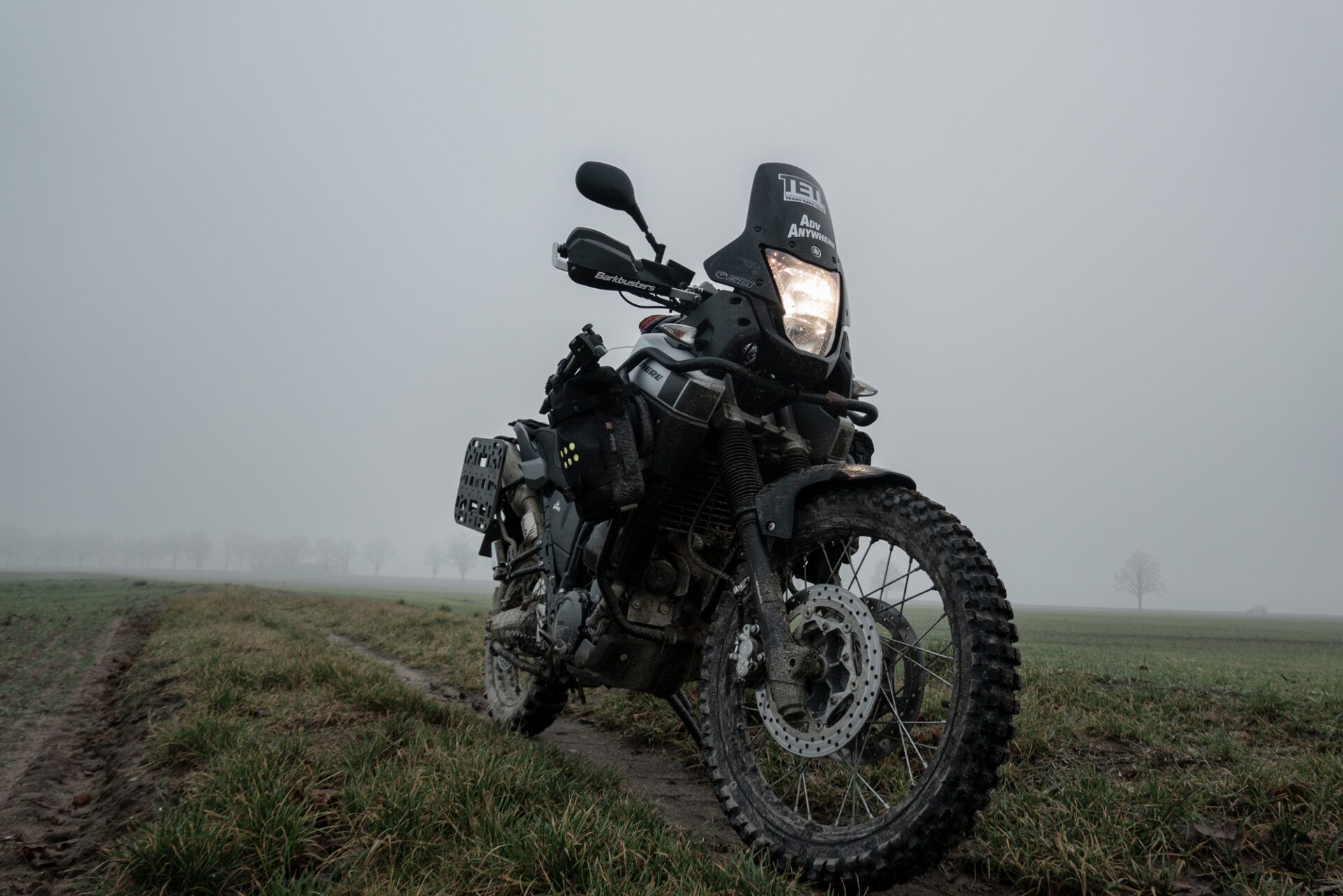 Good Taste
I'm not going to write about the sound, volume, vibration, or rubber taste, and I don't quite understand why many reviews mention tire loudness. Knobbies can be heard and felt when compared to sport tires, but… what's the point?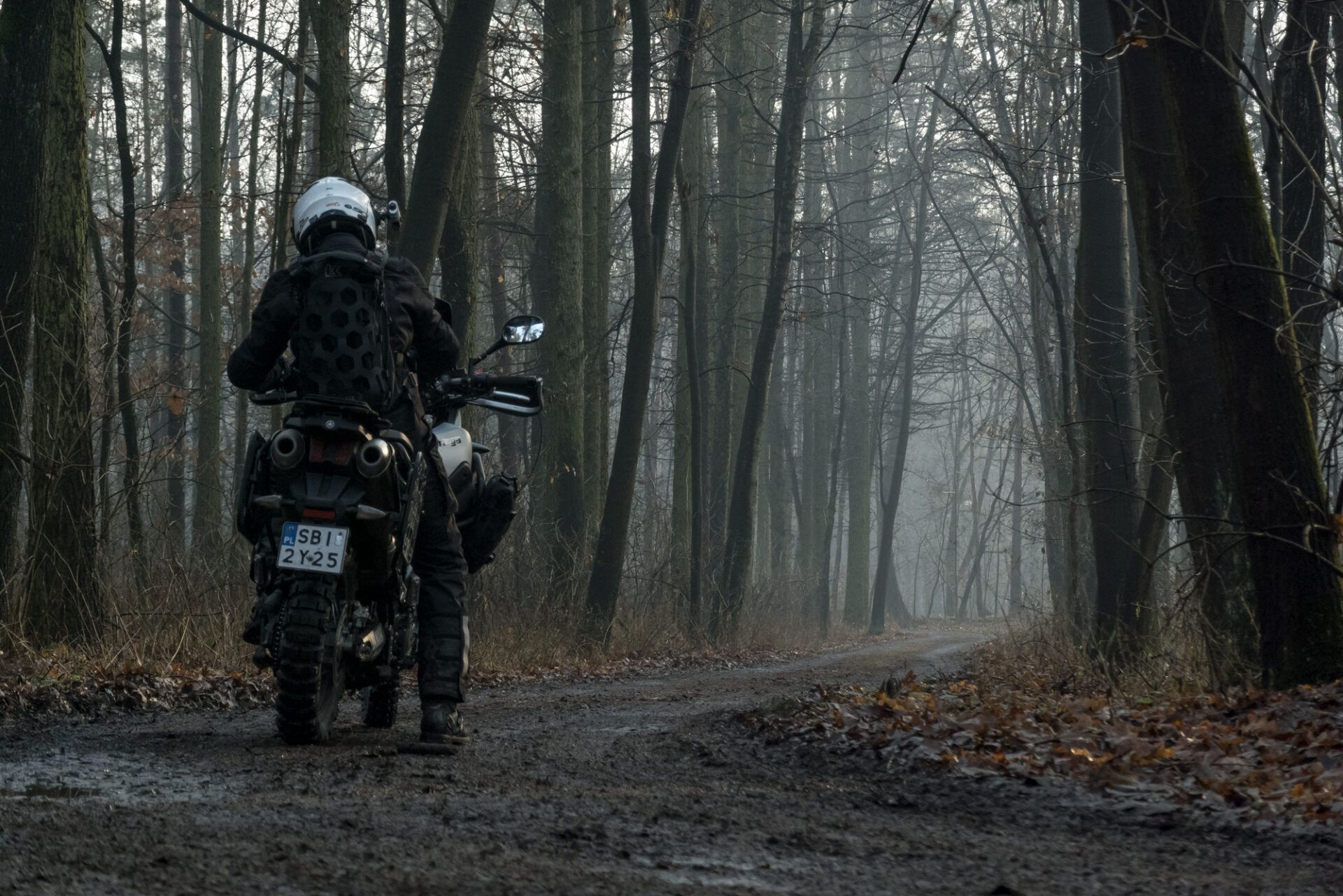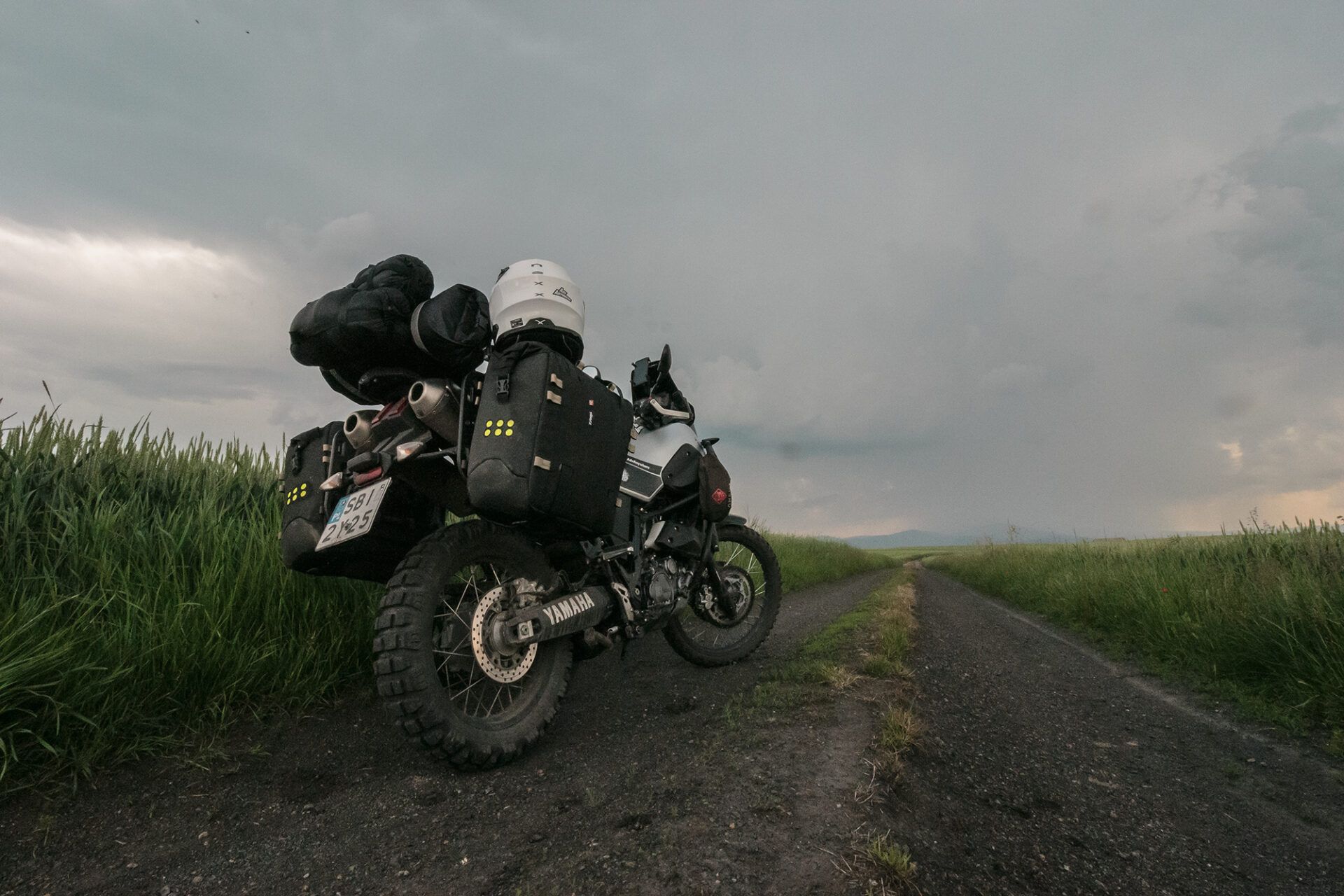 Summary
Mitas E-09 are great all-around tires. They stick to the surface very well – doesn't matter whether it is wet mud or loose stones. "20% asphalt" doesn't mean they're bad on black. It just means they are incredibly good off-road.