Key Information
Motorcycle: Royal Enfield Himalayan 411cc
Passenger 4×4: Land Rover Defender (3 slots)
Food and beverages: international & local
Ride through the Himalayas – Annapurna, Dhaulagiri, Nilgiri Himal
Explore the Lower Mustang
Visit the Old Monastery in Marpha
Ride across Nepal's longest suspension bridge
Ride through the world's deepest gorge
Purify yourself at the Muktinath Temple
Relax in Natrula Himalaya Hotspring
Sightseeing in the most visited place – Kathmandu

Period
October

Duration
14 days

Price
$3900 / $4900 USD

Difficulty
Demanding

Group size
5-8

Accommodation
Mixed: hotels and tents
---
---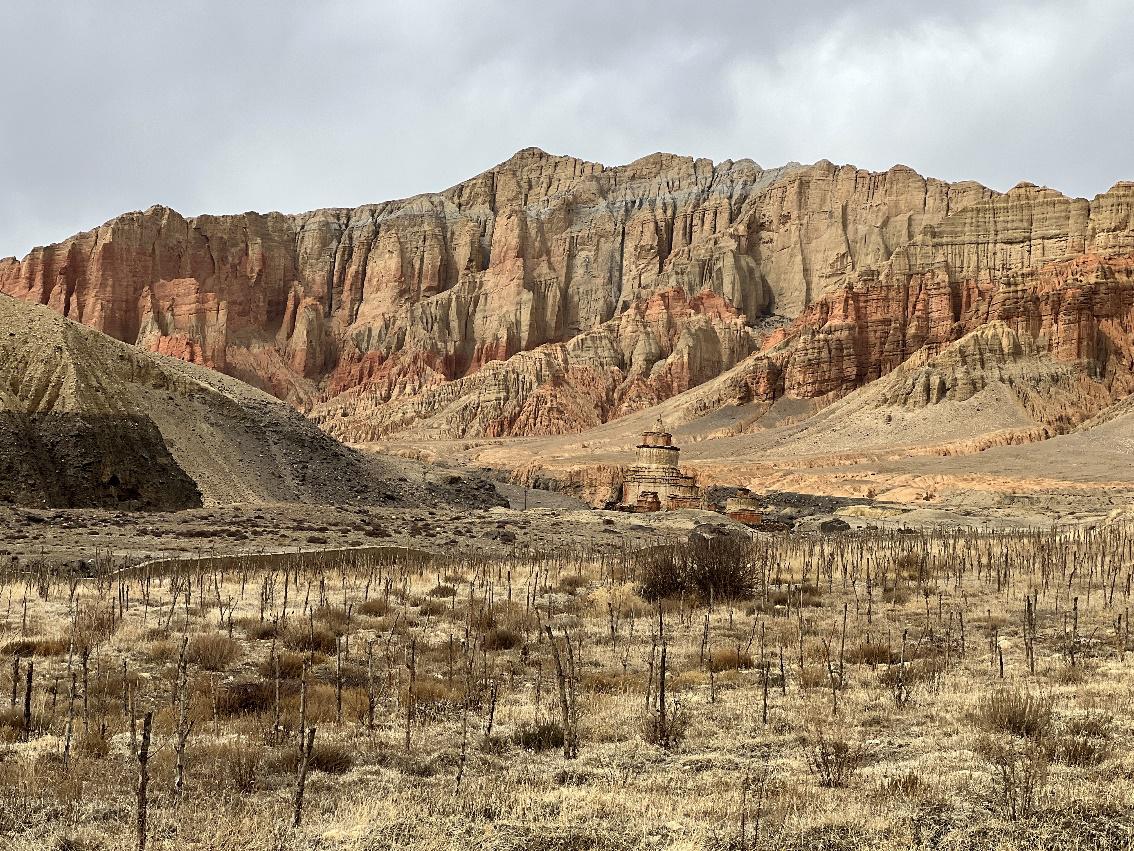 Mustang Lost Kingdom
The Upper Mustang ride takes you to a high altitude of 4,800 meters.
Locals speak traditional Tibetic languages and Tibetan culture is visible throughout. The region was well preserved because the Upper Mustang was a restricted area until 1992. Foreigners were not allowed in the Upper Mustang.
Most of our travel goes over the same trade route used in the 15th century.
---
Highlights
Explore Annapurna and Upper Mustang
Explore Tibet's last remaining Forbidden Kingdom
Visit the ancient walled city of Lo Manthang
Traverse the trans-Himalaya and Tibetan Plateau, 4,800m
Visit one of the world's oldest active monastery
Drink tea with nomadic yak herders
Explore a world that time has forgot
Ride through the world's deepest gorge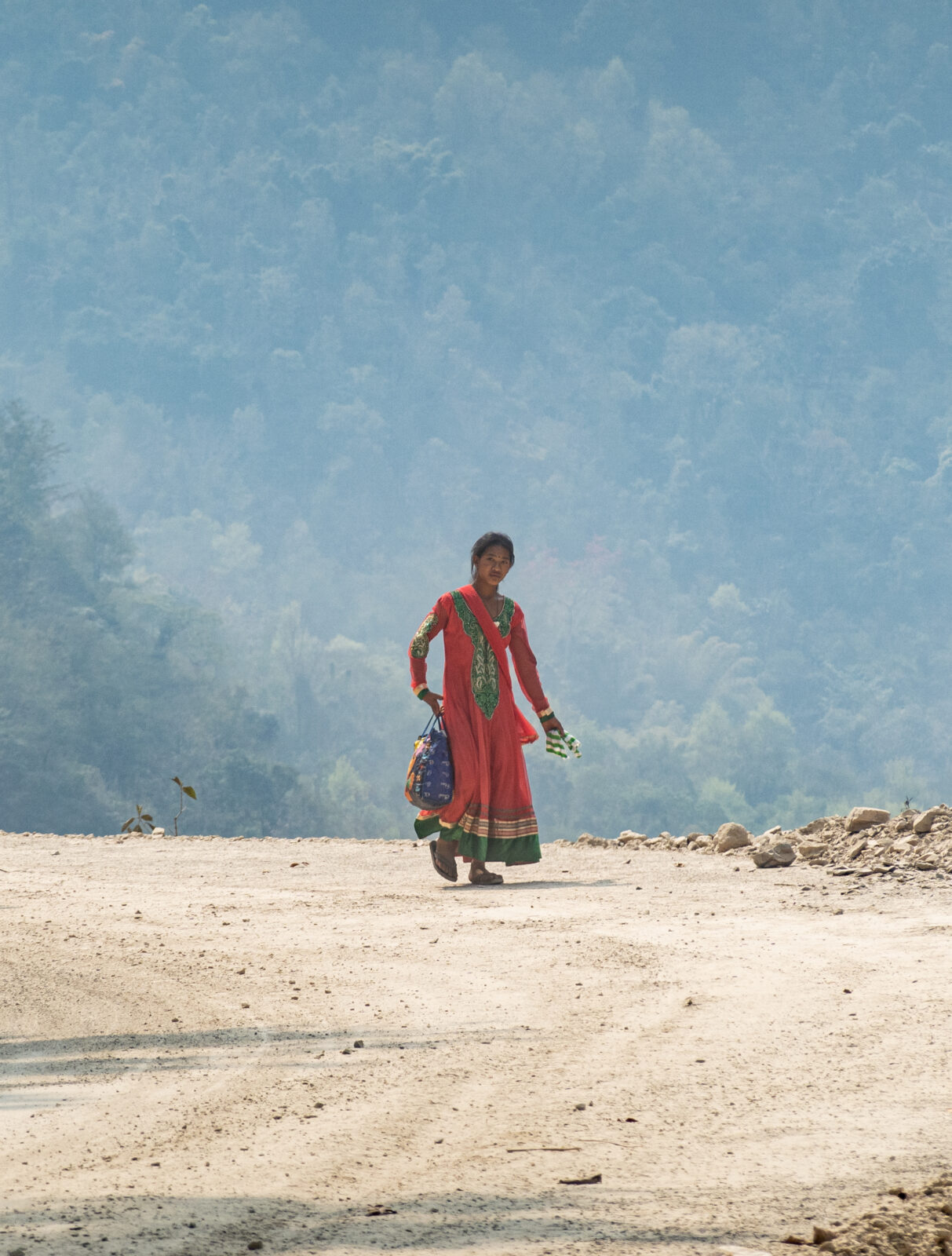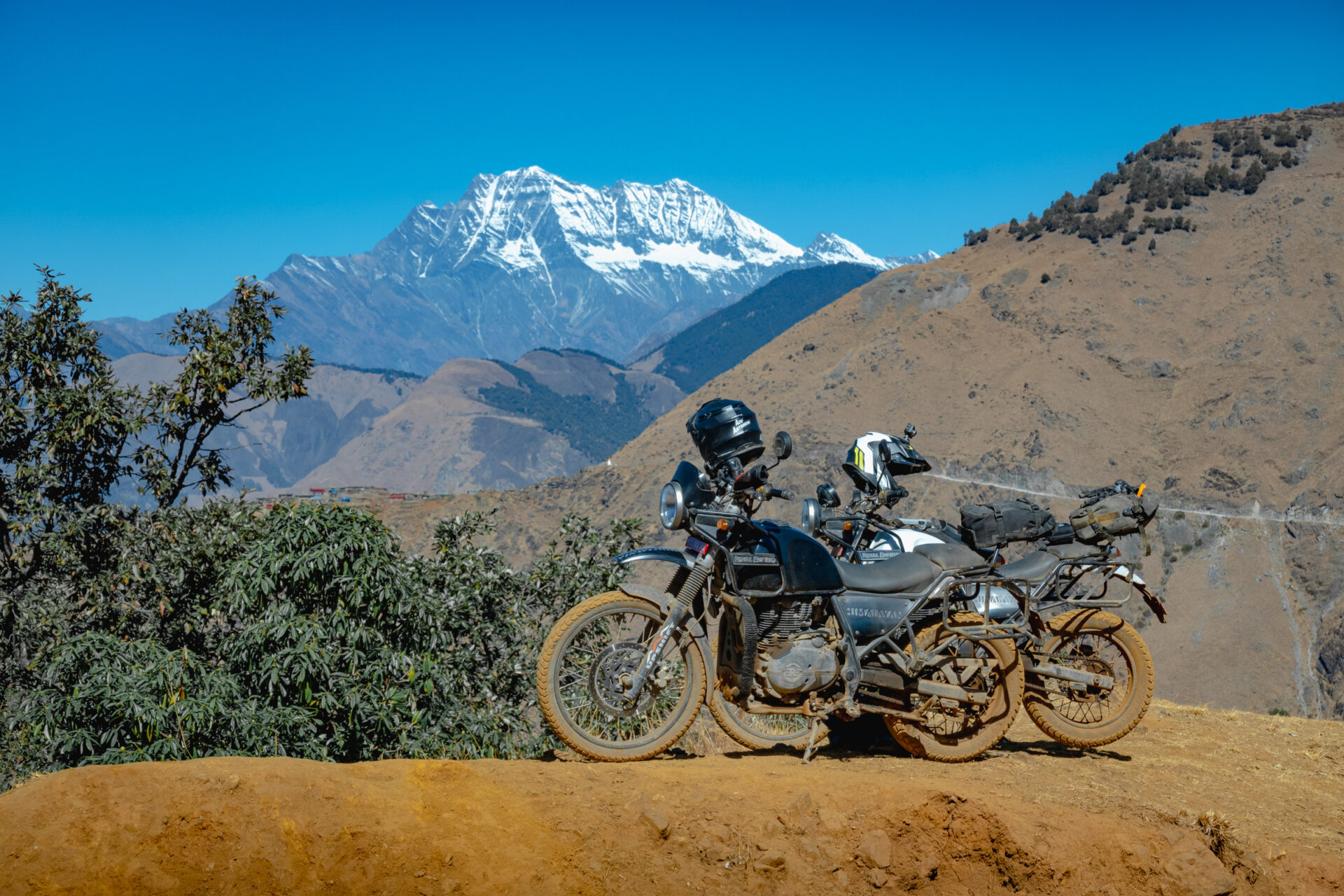 ---
Adventure Accommodation
Discover the charm of boutique hotels in Kathmandu and Pokhara, where you'll experience a blend of luxury and warm hospitality. These carefully chosen accommodations will provide you with comfort and exceptional service during your stay.
Along your journey, you'll find a range of standard hotels conveniently located along the route. These accommodations offer comfortable amenities, ensuring you have a restful and enjoyable experience throughout your adventure.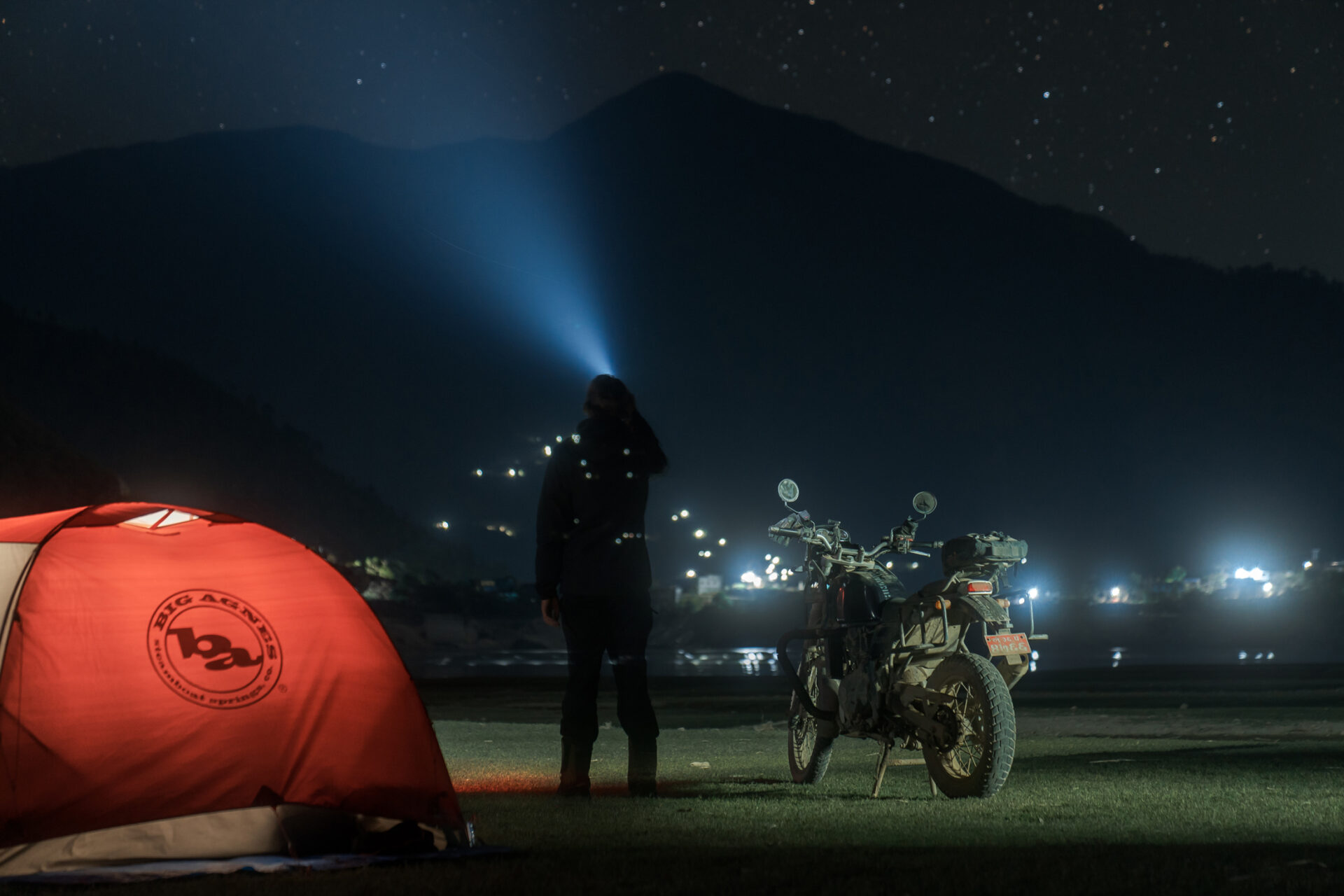 Additionally, in selected breathtaking locations, we provide the opportunity for a unique camping experience in tents. Immerse yourself in nature, surrounded by stunning landscapes, and create unforgettable memories under the starry sky.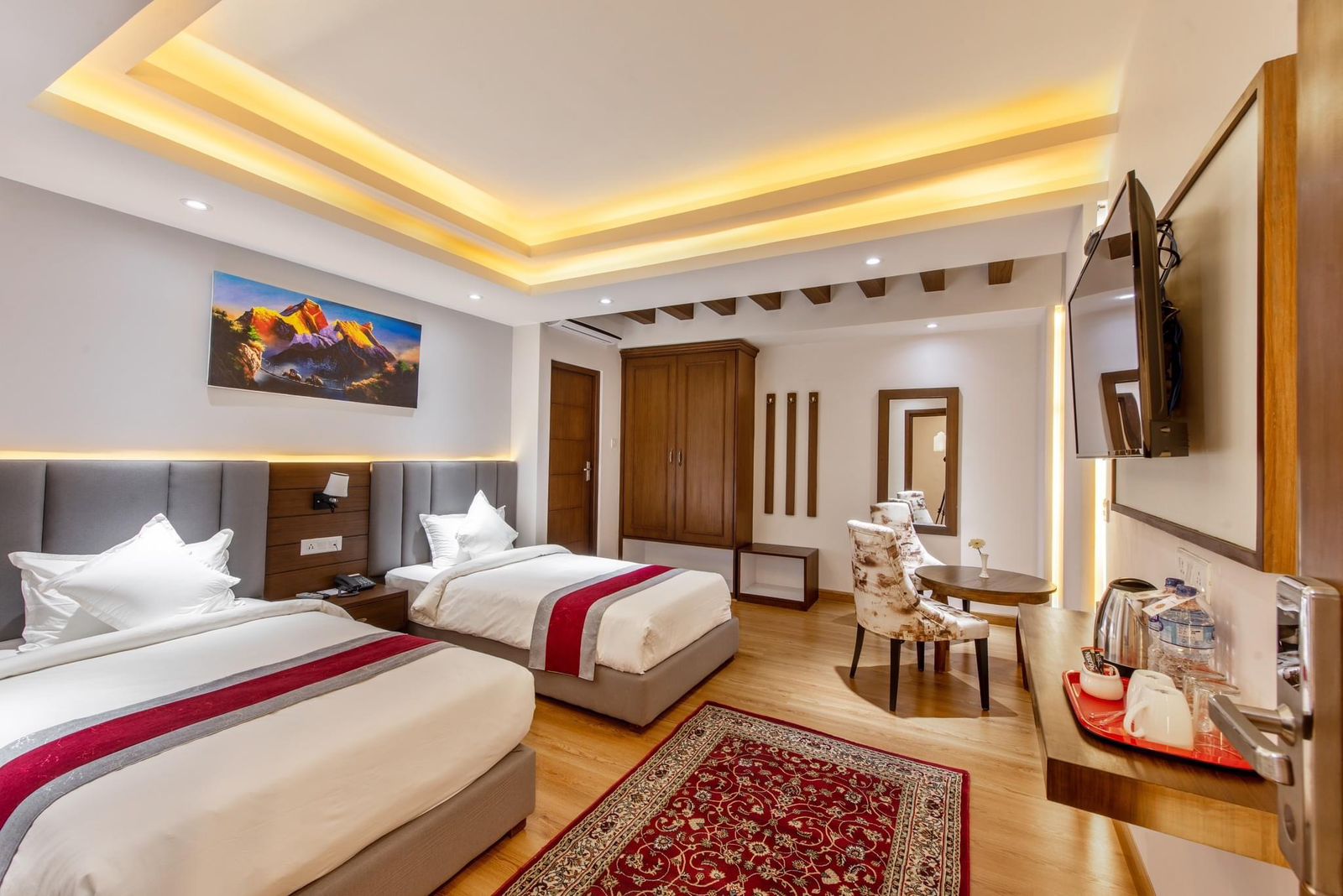 Rest assured that we have curated a selection of accommodations that will enhance your overall travel experience, providing you with a comfortable and memorable stay at each stage of your journey.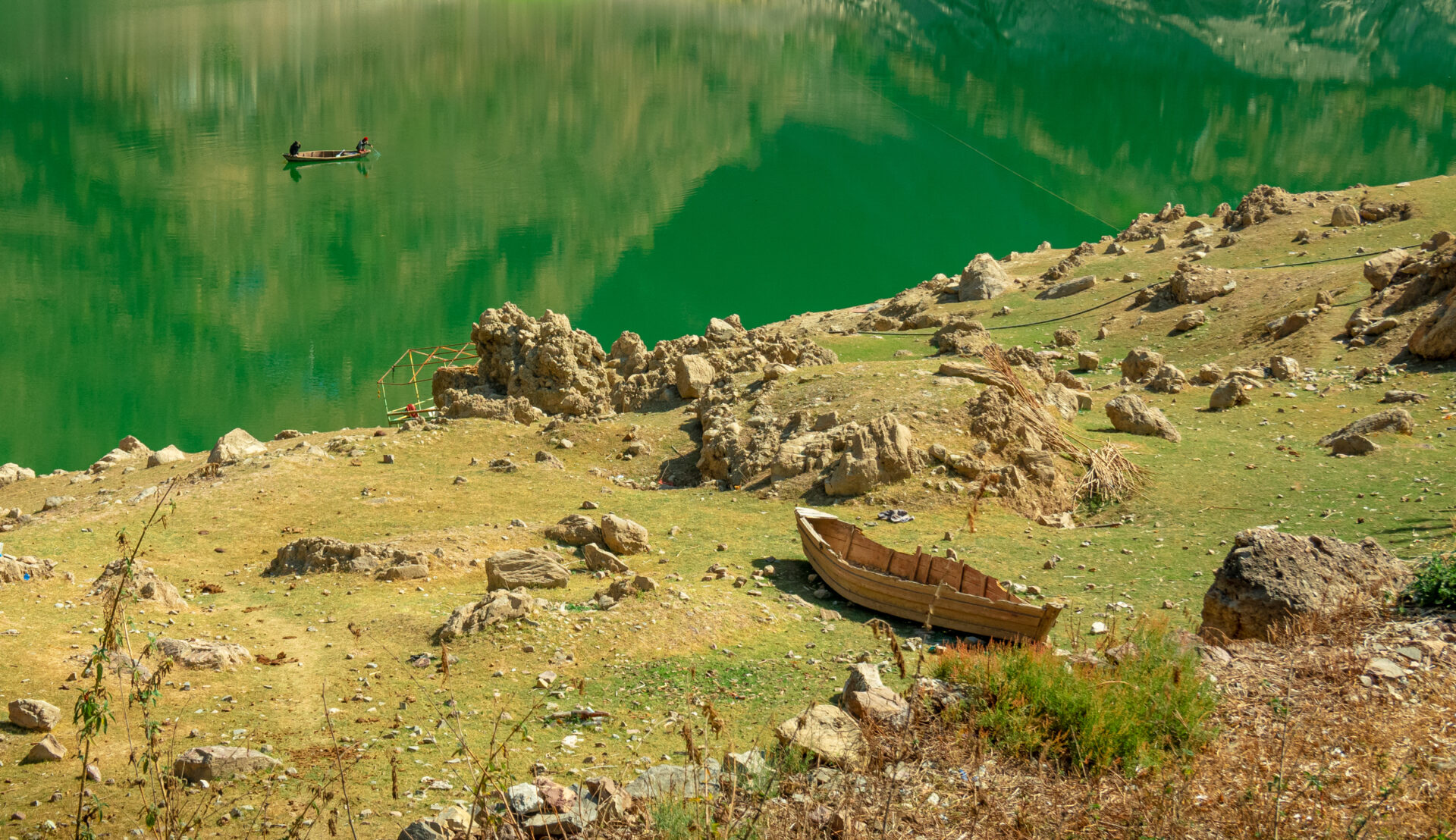 ---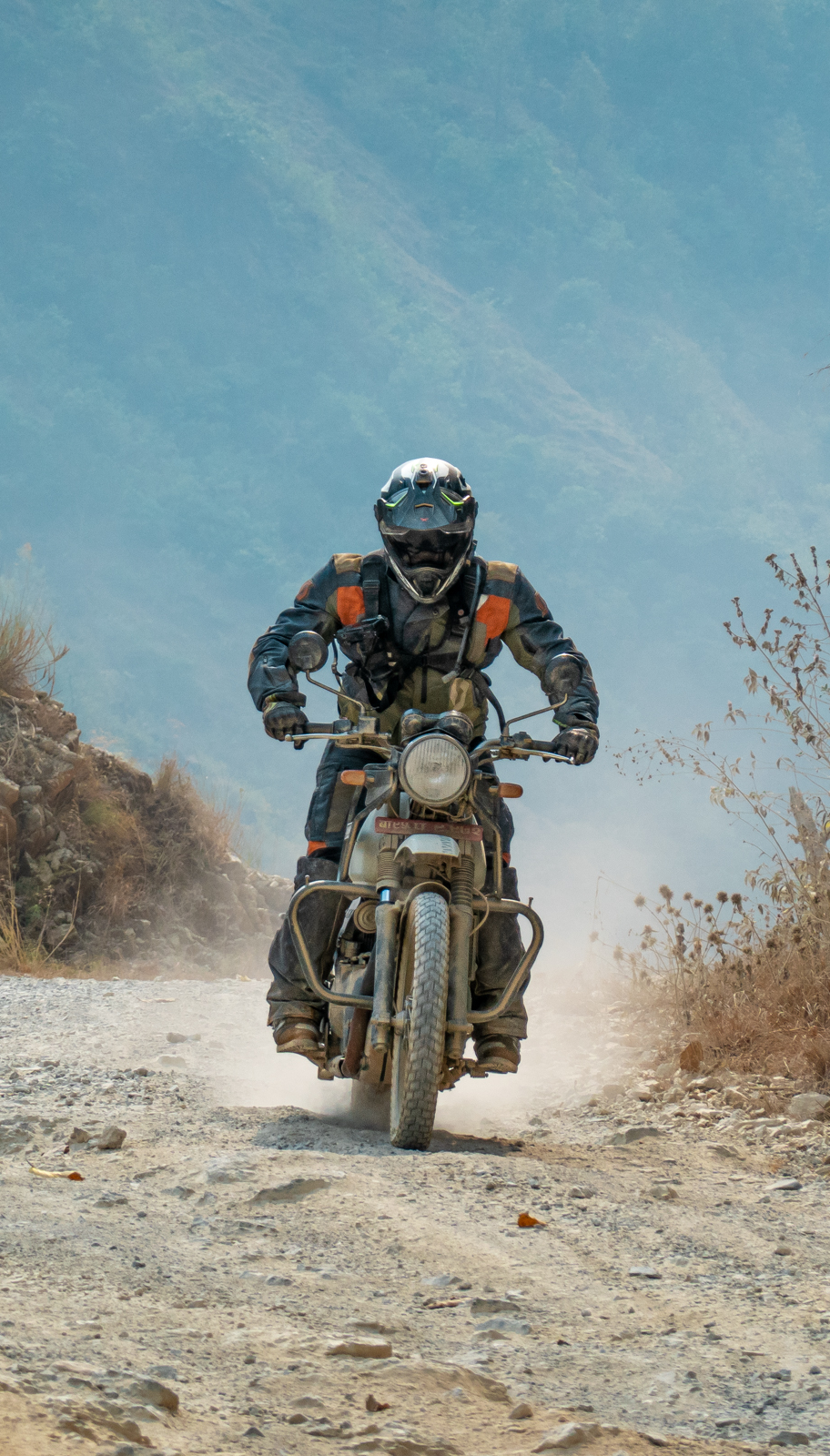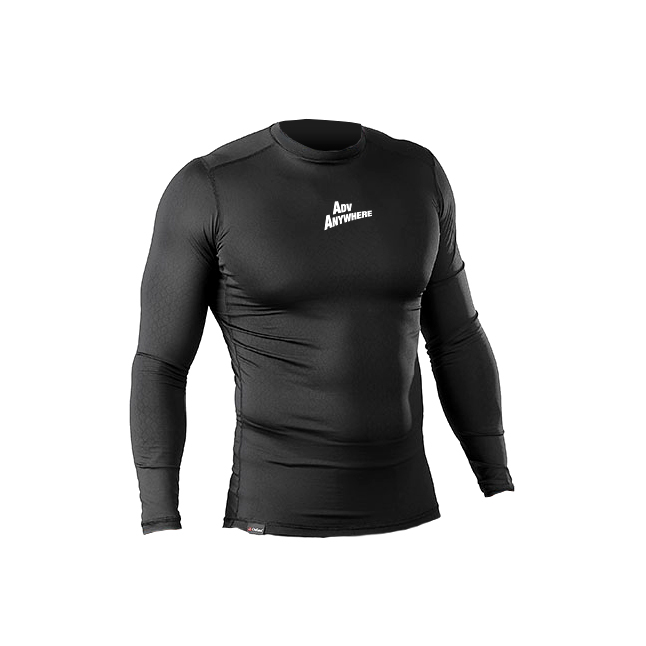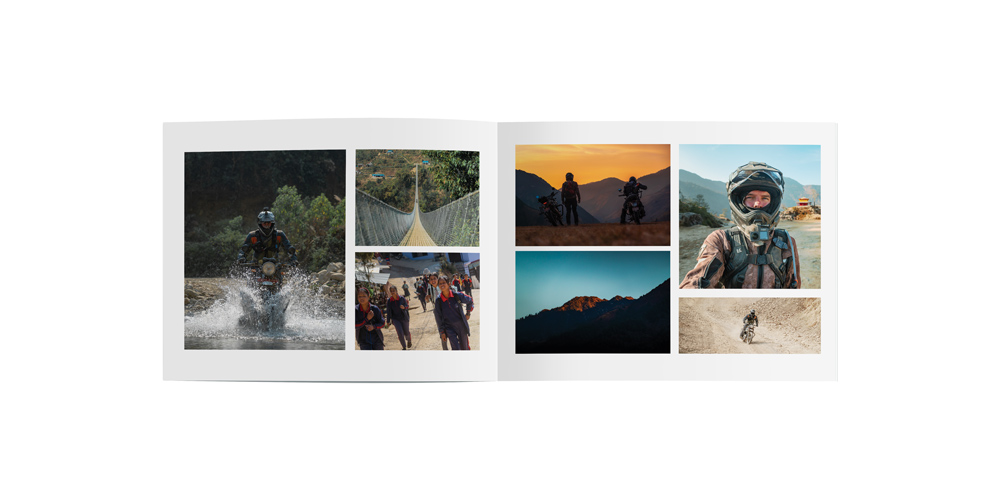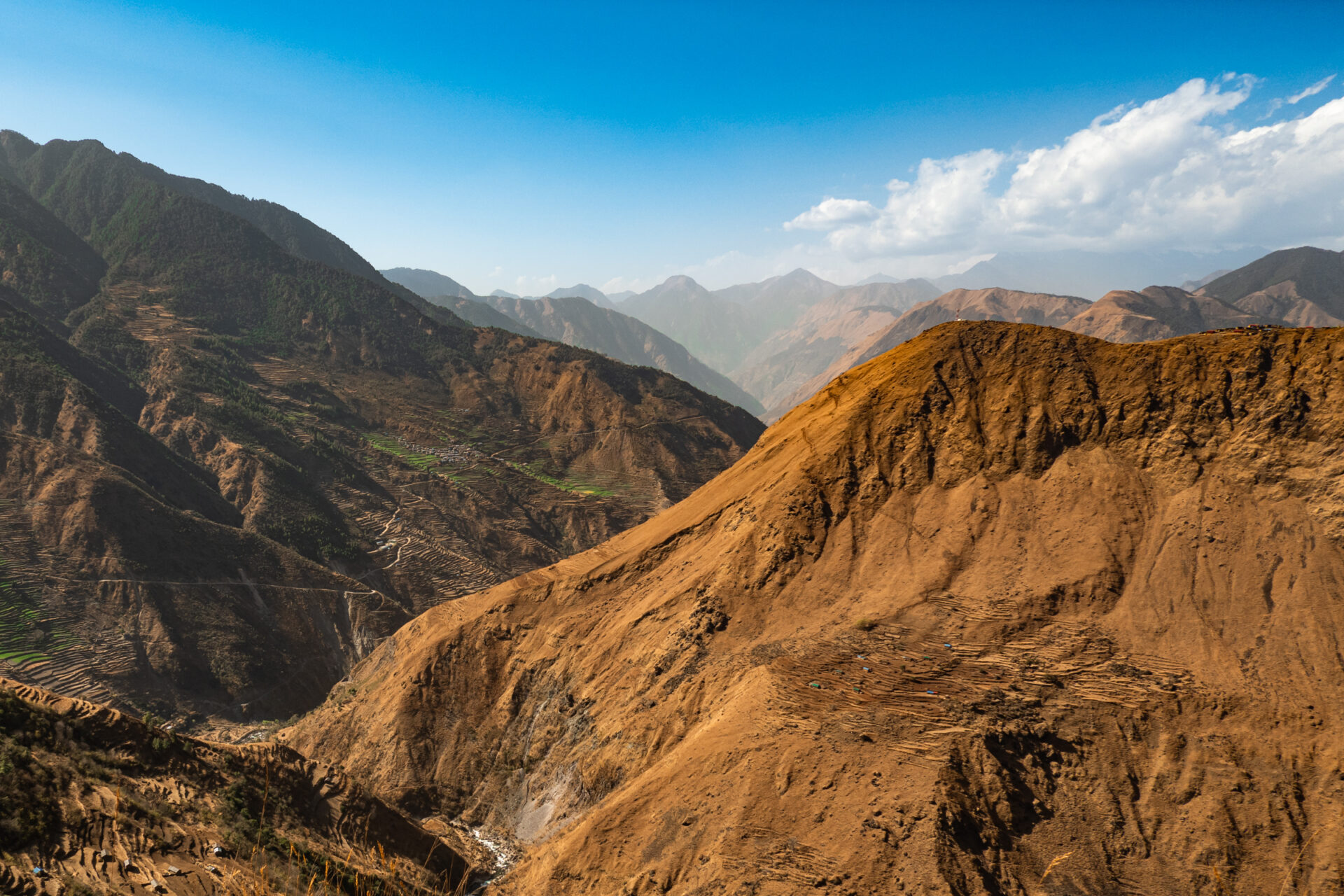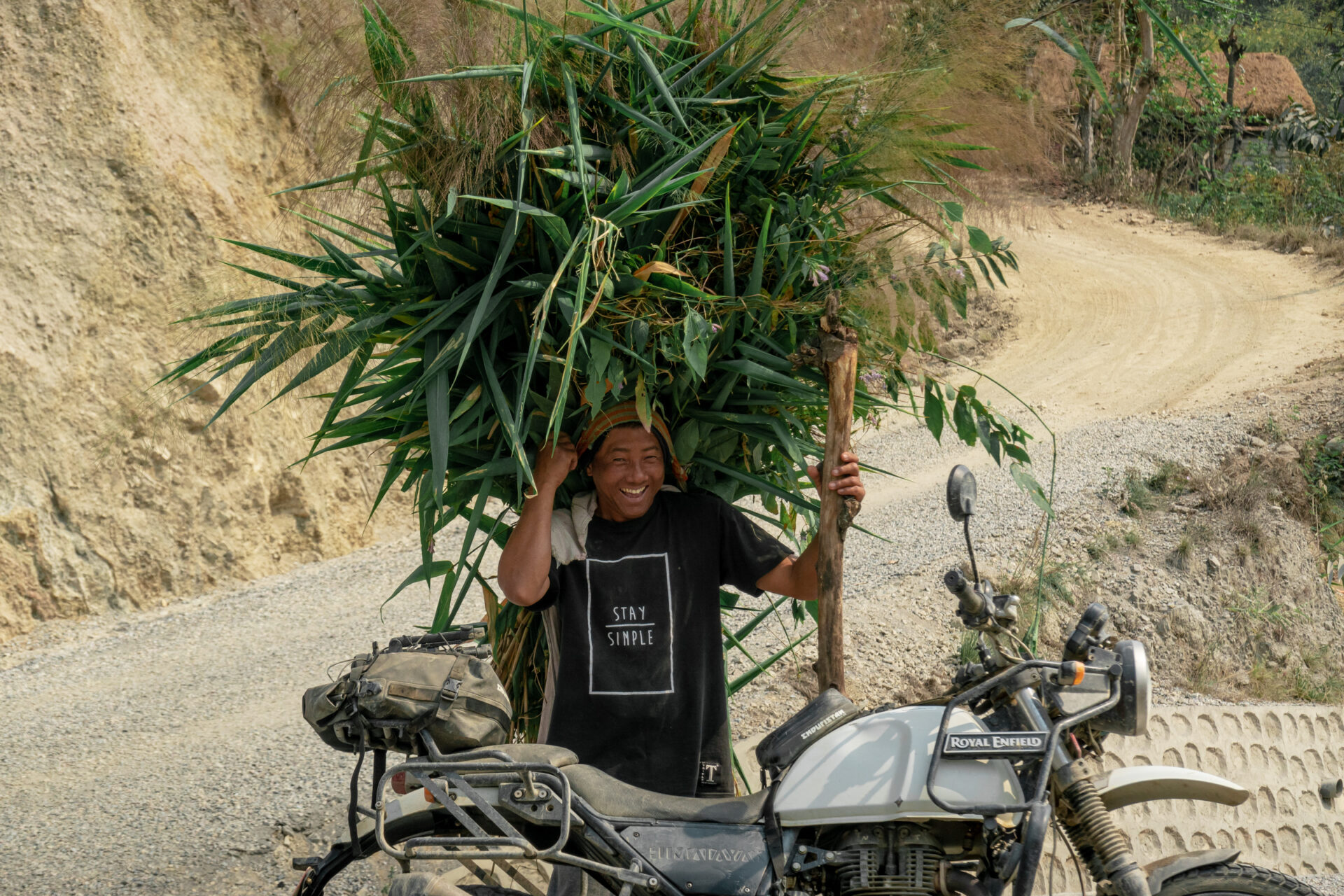 Price and What You Get
Price
includes Annapurna & Upper Mustang Permit
$4900 USD motorcycle rider
$3900 USD 4×4 passenger
Price includes:
English-speaking tour guide
Guide's description of the route
Annapurna & Upper Mustang entry permit
Accommodation – three nights in boutique hotels in Kathmandu and Pokhara; hotels and tent camping along the route
Breakfast, lunch, and dinner
Domestic flights: Kathmandu – Pokhara, Pokhara – Kathmandu
Motorbike with fuel for the trip
Motorcycle spare parts & expert mechanic
Medical first aid kit
Support four-wheel backup jeep
Third-party motorbike insurance
---
Physical photo book
Digital photo copies
Video from expedition
Photo service for the entire trip
One-time 15% off for all products in the AdvAnywhere shop
---
Price excludes:
Airline tickets to and from Nepal
Nepali visa fee
Alcohol bills
Medical expenses and travel insurance; rescue helicopter
The charge for any physical damage on motorbikes due to own fault
Tips for local staff
Personal expenses
---
Royal Enfield Himalayan 411cc
Get ready for the ultimate adrenaline rush as you embark on an adventure riding expedition, astride the powerful Himalayan 411cc motorcycle.
Unleash your spirit of exploration as you ride through ancient Tibetan villages, immersing yourself in the rich cultural heritage of this remote Himalayan kingdom.
Experience the thrill of conquering high mountain passes, revealing panoramic vistas that will leave you in awe. Marvel at the raw beauty of Mustang's arid landscapes, adorned with centuries-old monasteries, carved cliffs, and mystical caves.
Whether you're an experienced rider seeking an adrenaline-fueled escapade or a passionate traveler in search of a transformative experience, an adventure riding expedition on the Himalayan 411cc in Nepal's Mustang region will ignite your sense of adventure and leave an indelible mark on your soul.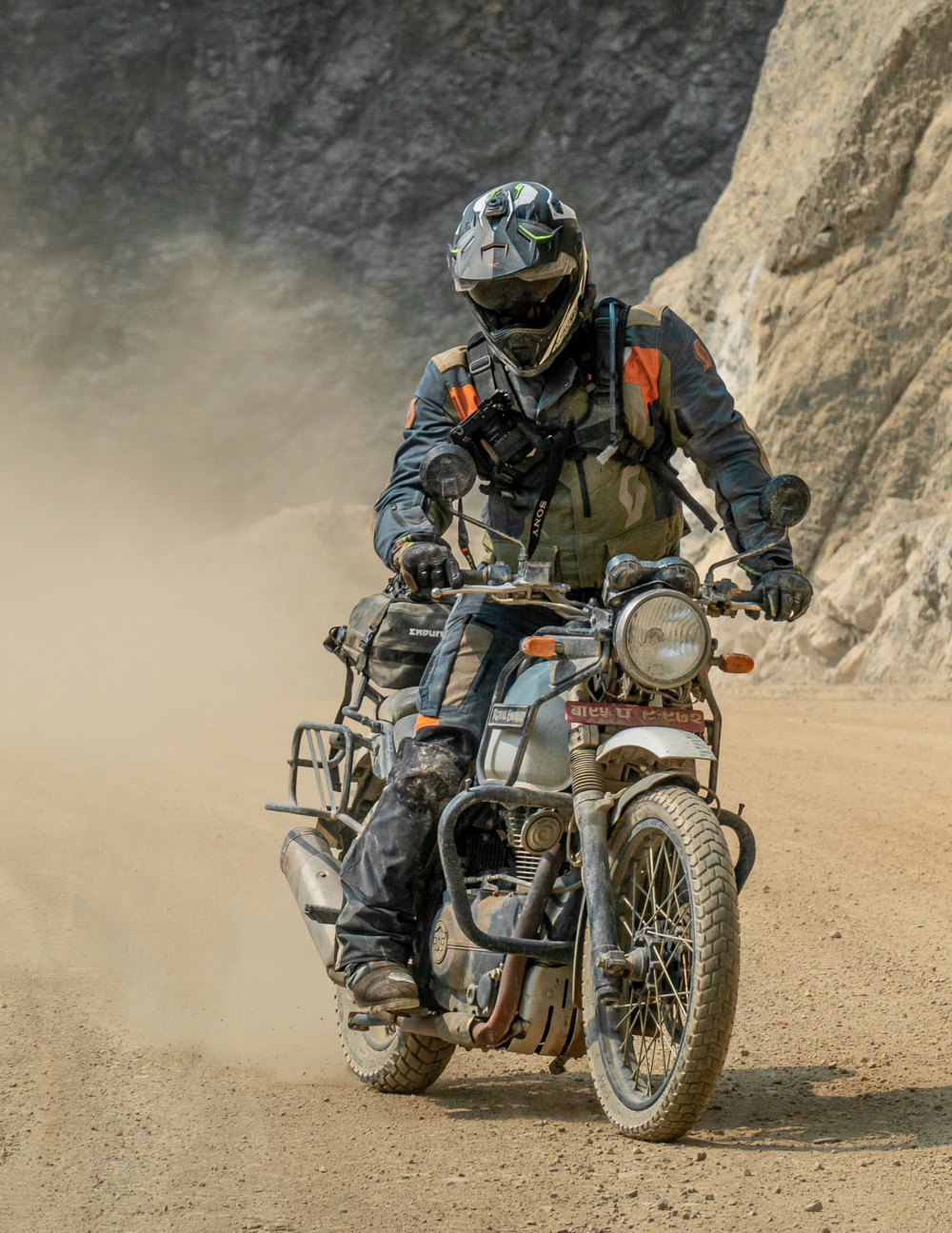 ---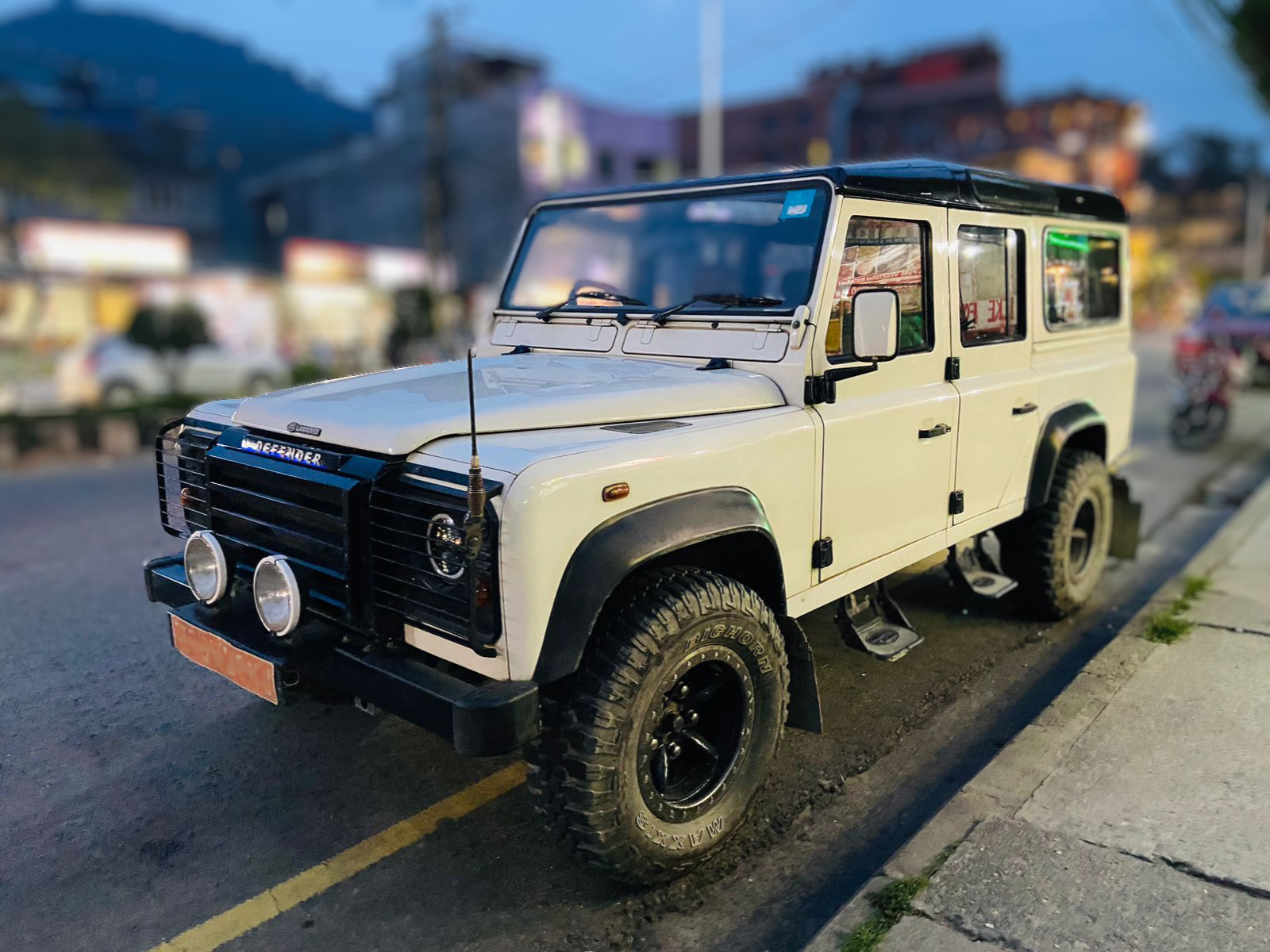 4×4 Defender passenger
Enjoy your safari time
You want to go but don't ride a motorcycle? No problem. Embark on a thrilling adventure within a dedicated 4×4 for the ride team, allowing you to travel light conquering rugged terrains and experiencing the true spirit of adventure.
---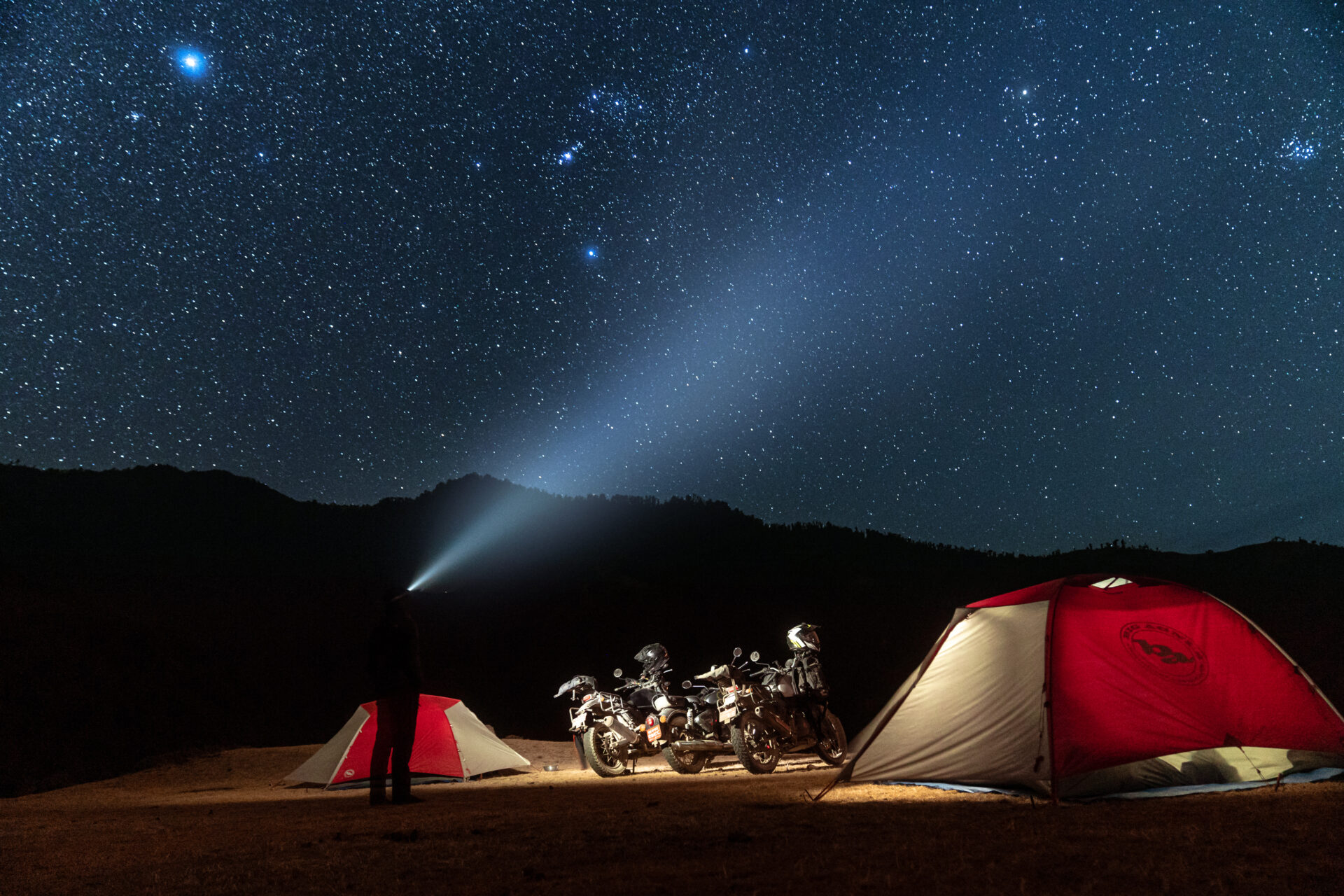 Itinerary
The region now known as Upper Mustang was a hidden Tibetan kingdom known as the Kingdom of Lo Manthang for centuries. Only first visited by outsiders in the 1970s, it is still one of the most protected places in Asia. Visited by a few travelers, it is like riding back in time to a place like no other.
Day 1 – Explore Thamel Life
Arrival in Kathmandu, pick up from the airport, and transfer to a boutique hotel.

Day 2 – Pokhara
Domestic flight (30 mins), two-hour ride, and briefing about the ride.
Day 3 – Travel to Kusma
We begin our adventure in the town of Pokhara along the shores of Lake Fewa. A short ride on paved roads takes us through the foothills to the village of Kushma. Known for its long suspension bridges, it's right at the foot of the Great Himalayas.
Day 4 – Travel to Kalopani
This is an exciting day spent climbing into the Mustang Valley through the deepest gorge in the world – Kali Gandaki. We ride right between two 8,000-meter mountains, two of the ten tallest in the world.
Day 5 – Travel to Kagbeni via Muktinath
With not too many kilometers to cover we can slow down to enjoy the villages and beautiful views of the Mustang Valley. Our destination is the ancient town of Kagbeni built around a 500-year-old Buddhist monastery. Along the way, we will climb high to the town of Muktinath to get our first exposure to thin air.
Day 6 – Travel to Lo Manthang
The roads up to the walled city of Lo Manthang offer incredible views of the high and arid landscapes of Upper Mustang. It's a full day of climbing as we push through the Himalayas onto the edge of the Tibetan Plateau.
Day 7 – Lo Manthang rest day & ride to the Tibetan border
This is a great day to relax and enjoy the ancient city of Lo Manthang. We can visit the 800-year-old palace, explore the narrow streets, and see the Buddhist monasteries that have remained unchanged for centuries.
Day 8 – Leave Lo Manthang and travel to Marpha
It's a big day, but the kilometers go by quickly as we drop back into Lower Mustang to the village of Marpha. Known for its white stone buildings and narrow streets it is a quiet and beautiful place to explore.
Day 9 – Travel to Tatopani
Although we travel back down the same road we used to access the Mustang Valley the return trip offers all-new views of the Great Himalayas. Our destination is Tatopani, known for its natural hot springs along the Kali Gandaki River.
Day 10 – Travel to Pokhara
Returning to the green foothills, we ride nice pavement back into Pokhara where the journey began.
Day 11 – Back to Kathmandu
We wake up and get ready to fly back to Kathmandu. One of our Road Captains will go with the group to help you with the boarding process and check you in back at one of the boutique hotels in Kathmandu. Free time evening. Guide tips for shopping and sightseeing. Departure dinner & farewell.
Day 12 – Departure day
According to the departure time, we will drop you at the airport so you can fly back home.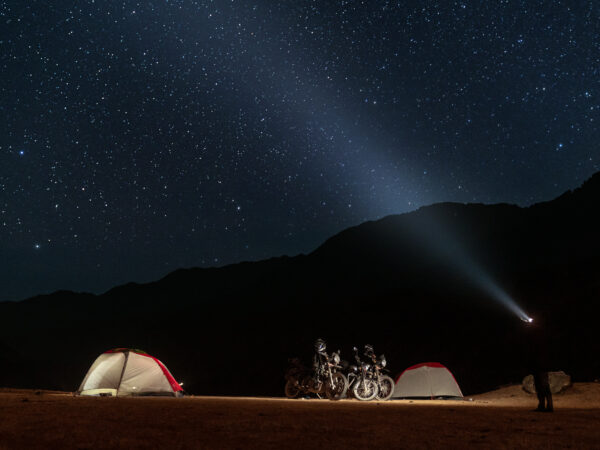 Please note that due to the adventurous nature of the journey, the itinerary is subject to change. Weather or technical problems might change our day-by-day plans.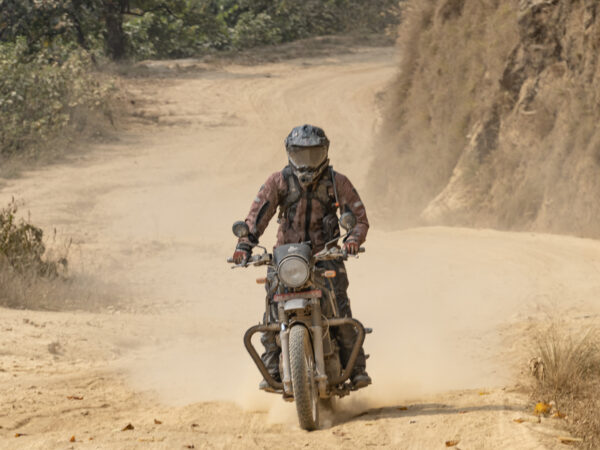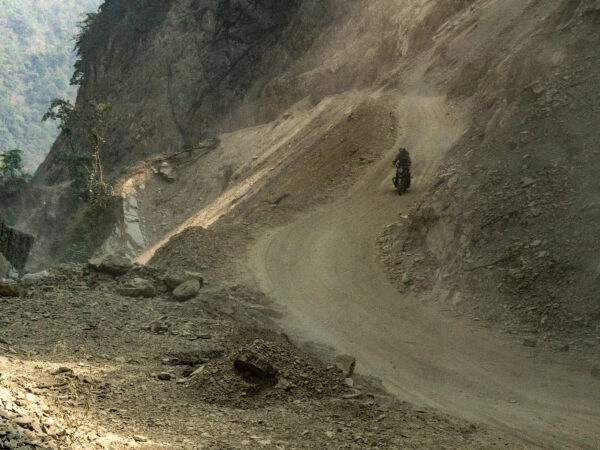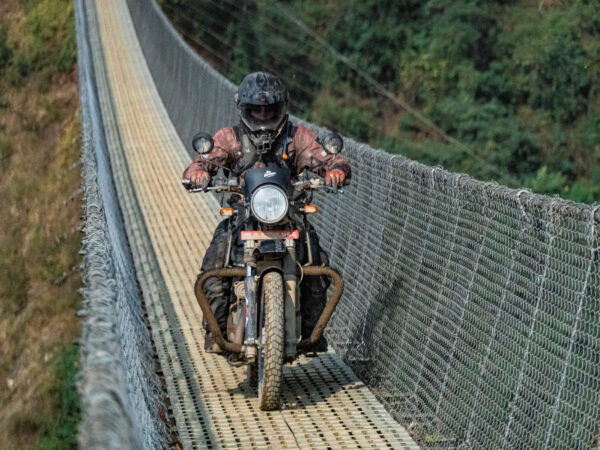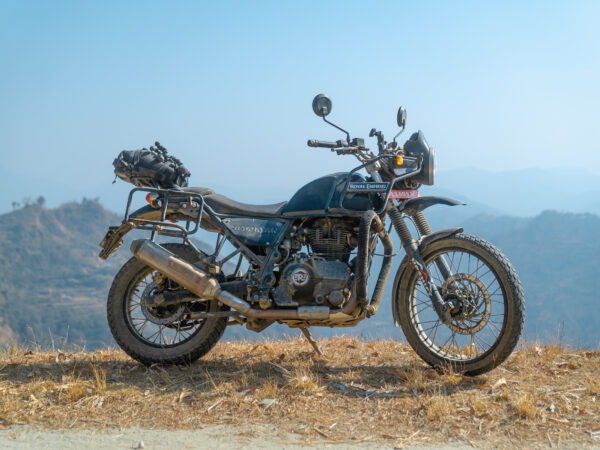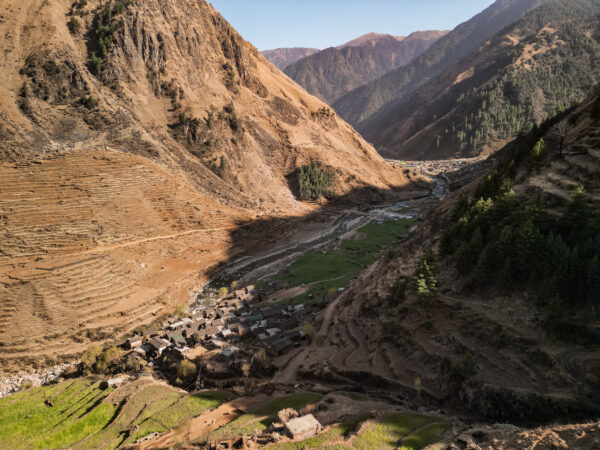 ---
What to bring
Documents
Passport – valid for at least 6 months from the departure date.
Driver's Licence – International License IDP.
Medical and travel Insurance – In case we call the rescue helicopter, you should have insurance covering such costs. Travel insurance is necessary to receive Annapurna Entry Permit.
Credit card and cash – required for motorcycle deposit of $200 USD.
Medicine – don't forget your personal medicines.
Gear
Power bank – electricity is not always available.
Sleeping bag – it can be cold during the nights in guest houses in Muktinath, as well as in tents.
Small backpack – for your ID, money, phone, a bottle of water, raincoat, etc.
Sunglasses and suncream – in the high mountains, the sun burns the skin and eyes mercilessly. Finding decent glasses and cream in Nepal is a problematic issue, so be sure to bring them with you. Good lenses save your eyes, and UV protection cream is your skin's best friend.
First aid kit – each participant must bring a personal first aid kit. We have a complete medical rescue set, but it is not a mobile first aid kit. It may not contain the medicines you need.
Motorcycle gear
Boots – firm and waterproof for road tours; high and with good protection – for enduro tours.
Trousers – for most road tours, firm jeans are an excellent choice. For enduro tours, the enduro or MX trousers are optimal. It is also nice to have a raincoat in your backpack, just in case.
Jacket – Motorcycle jackets with built-in textile protection are preferred, as they 'breathe' better and are more comfortable in different temperature conditions. A light-down jacket is perfect for evenings.
Helmet – is a must for everyone! It does not matter which model you have – open, closed, or MX – take it! Definitely, a closed helmet gives better protection, including one against dust and wind.
Gloves – textile gloves with built-in protection are perfectly suited for all the routes. The leather ones can be useful in the winter months and on the tour to Upper Mustang.
Luggage – a small bag like Kriega OS-12 mounted to the bike is ideal for extending your luggage capacity.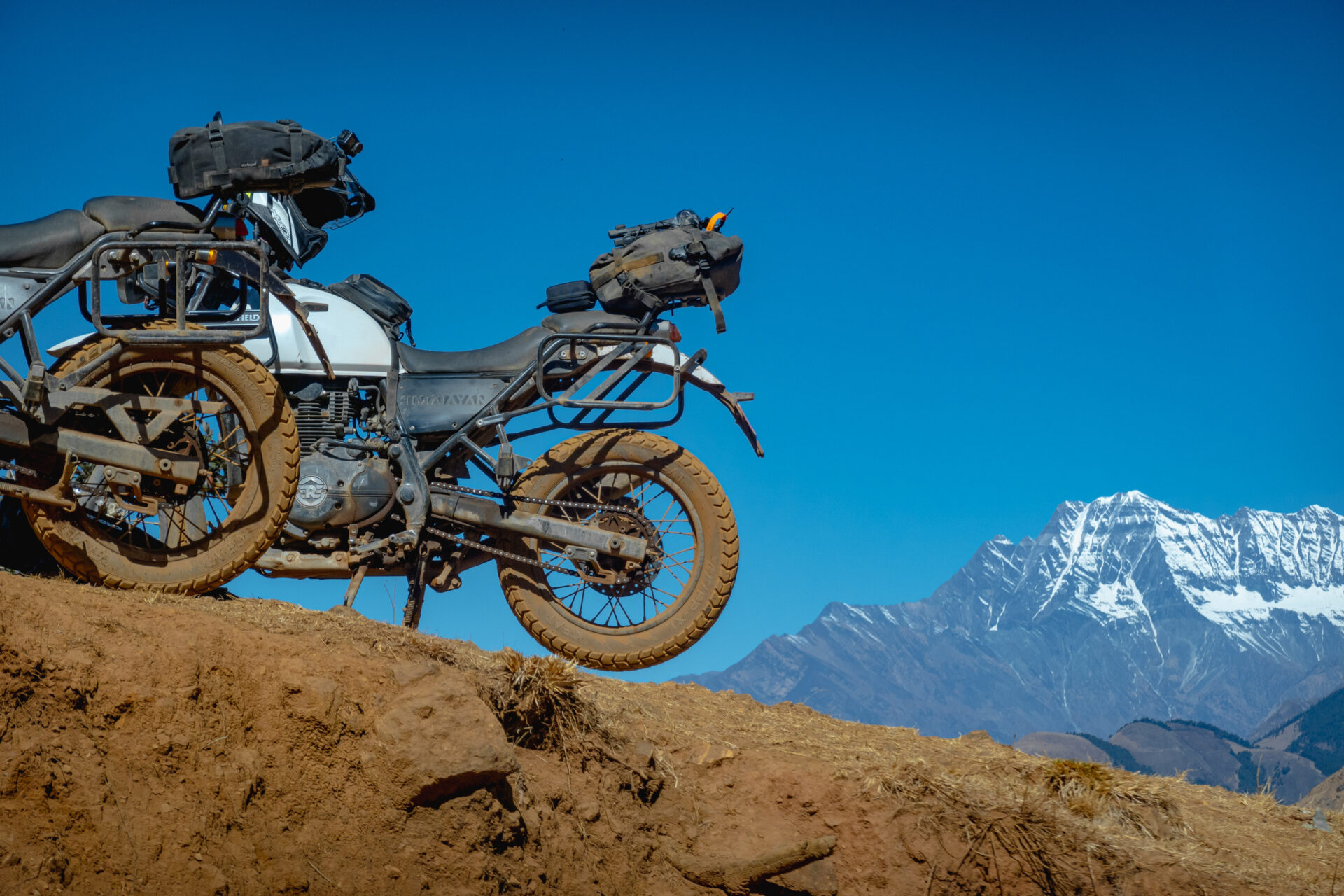 ---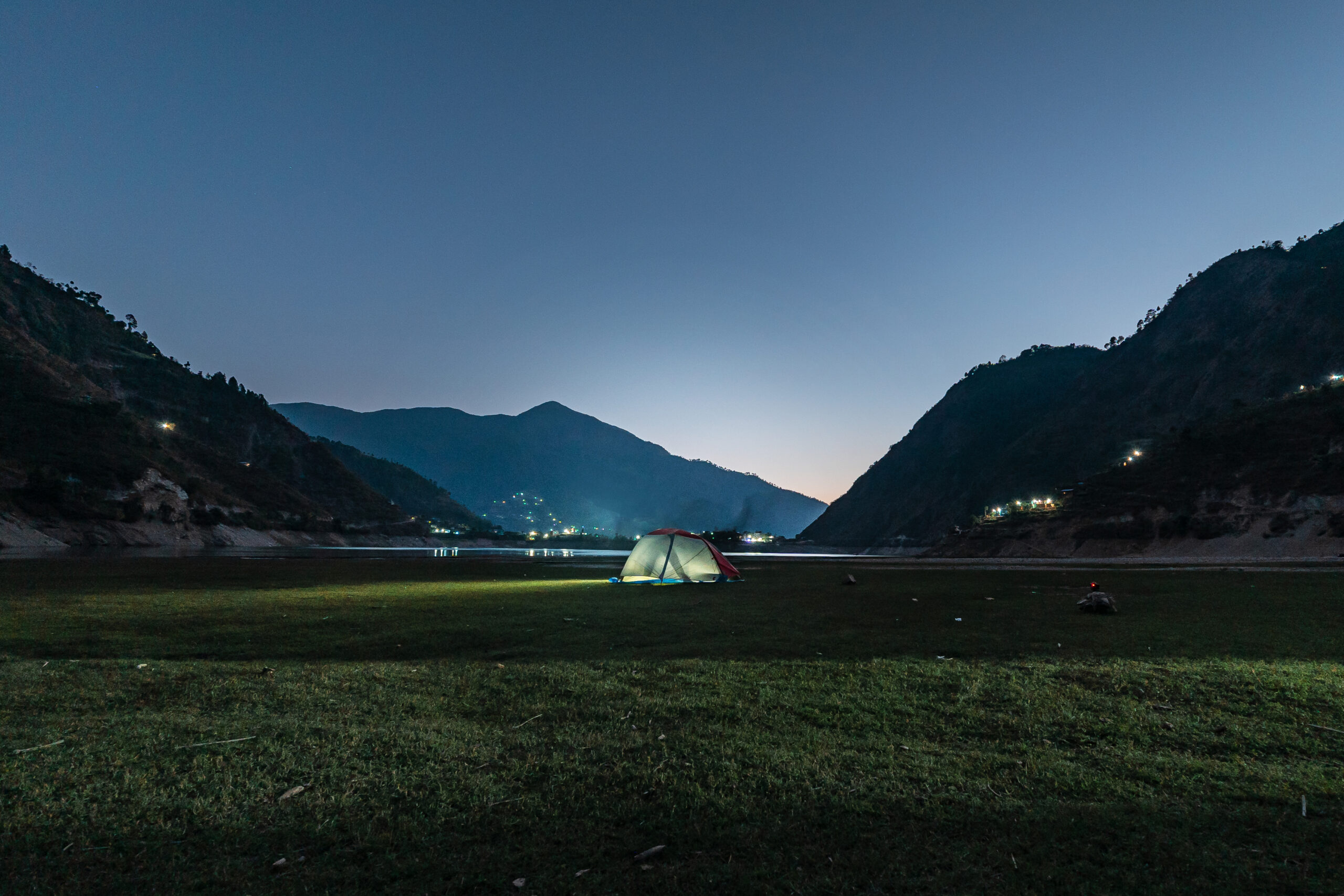 Be a part of the adventure
---
Bring unforgettable memories
During our expedition, I'm your personal photographer
You will receive a beautiful photo book that will bring you lifetime memories
You will get a short epic video highlighting the best moments of our travel
You will receive a top-quality thermoactive shirt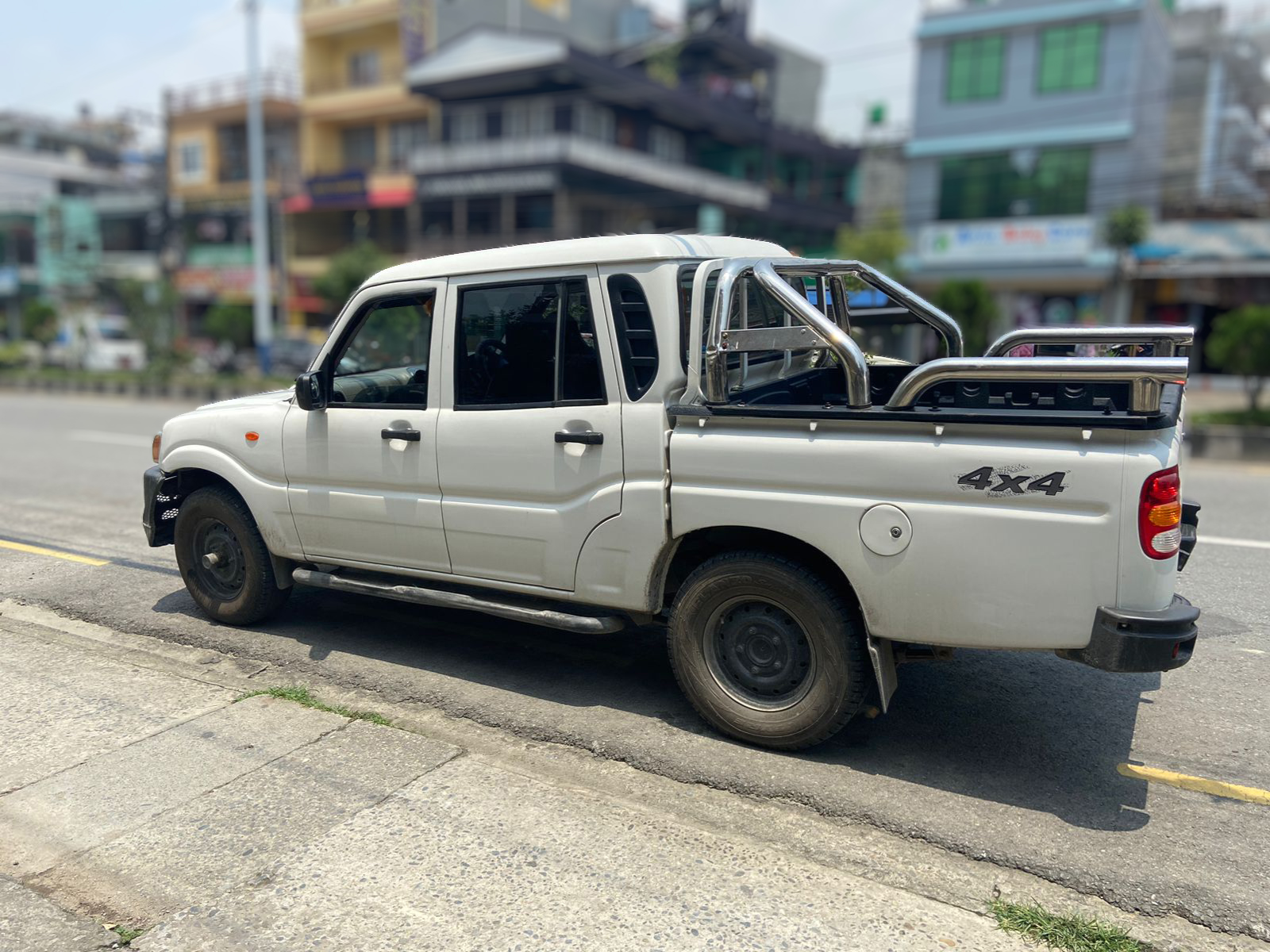 Fully supported & guided
Embark on a thrilling adventure with our expedition package, featuring two support trucks for the camping team and a dedicated 4×4 for the ride team, allowing you to travel light and swift while conquering rugged terrains and experiencing the true spirit of adventure.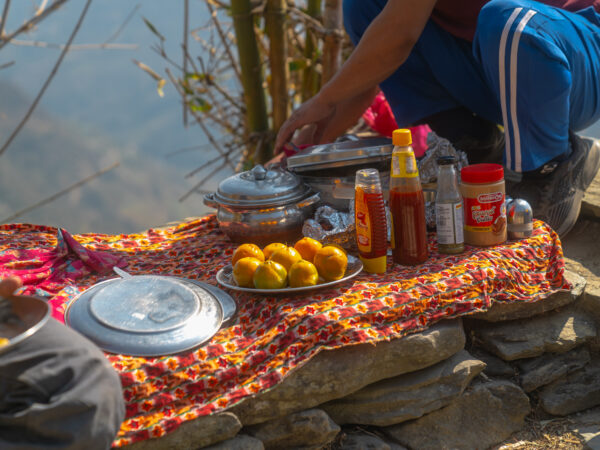 Special meals just for you
Indulge in culinary delight during your travel with us as our skilled and experienced guided tour cooks cater to your dietary preferences, ensuring a delectable dining experience even for vegans and vegetarians. We happily accommodate dietary requests, ensuring that everyone's needs are met with delicious meals tailored to their specifications.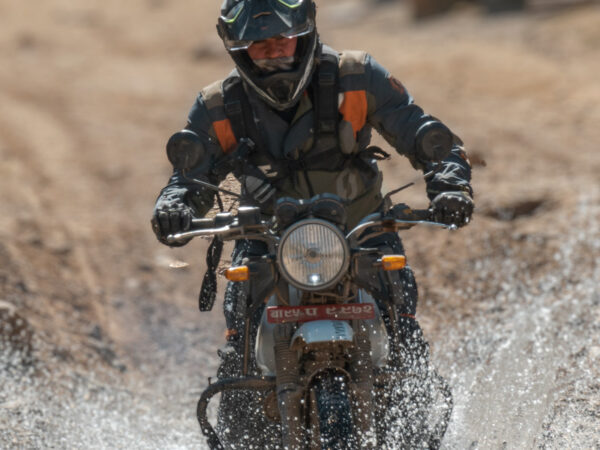 Cinematic-quality photos
As we journey together, I'll be dedicated to creating breathtaking images that showcase your courage, determination, and the awe-inspiring landscapes that surround you. Get ready to relish this extraordinary experience as you become the protagonist in a visual narrative that will forever immortalize your adventure.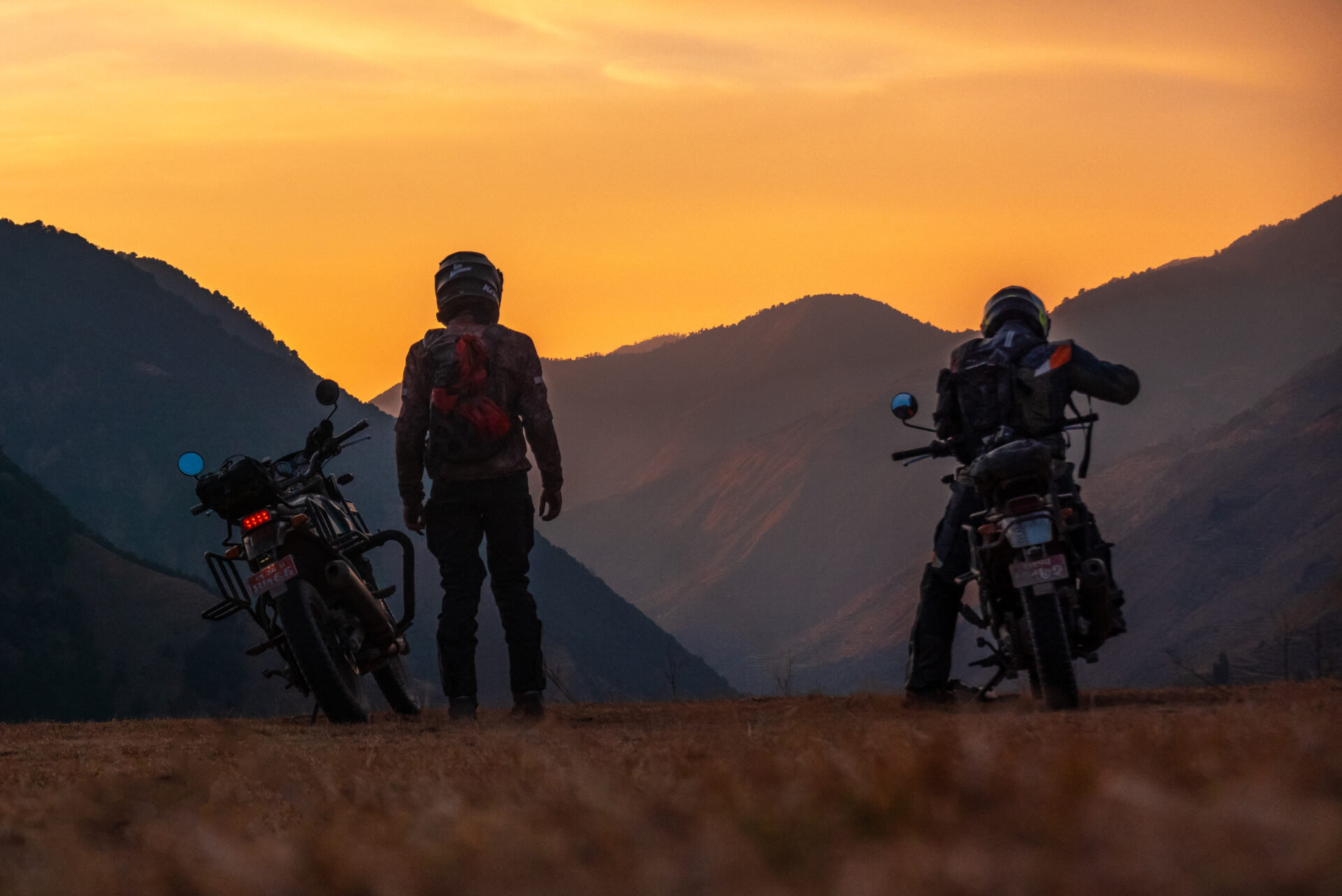 ---
Make Your Own Adventure in Nepal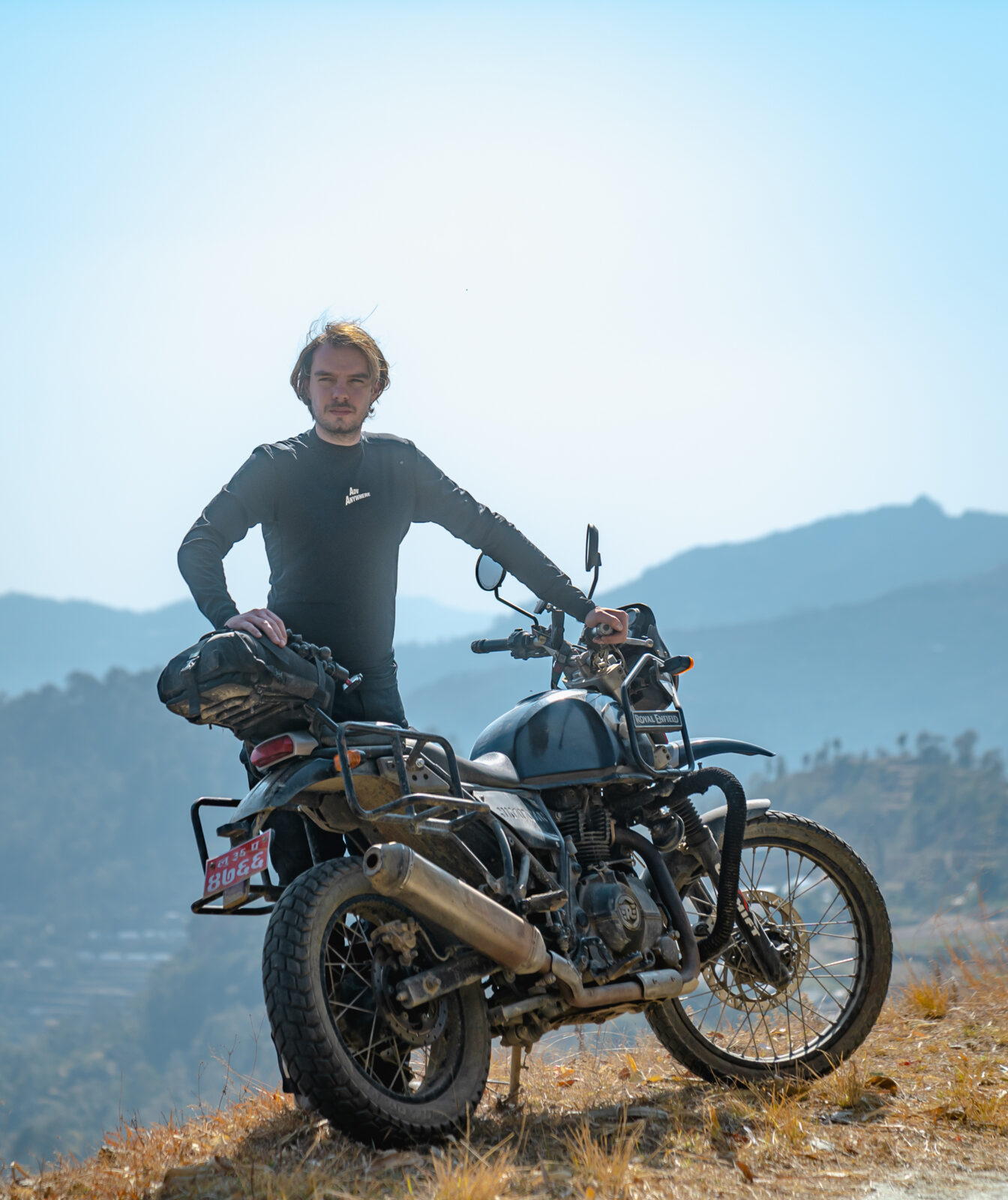 Join me for an unforgettable motorcycle adventure tour in Nepal's Mustang region. Conquer rugged terrains, capture breathtaking landscapes, and immerse yourself in the rich cultural heritage.
With meticulously planned routes, expert guides, and curated photography, we ensure an exhilarating and worry-free experience. Gather your adventurous spirit and reserve your spot today to unleash the ultimate Himalayan adventure!
Let my team handle the logistics and ensure your safety while you focus on the joy of the journey, creating lifelong memories with a group of like-minded adventurers by your side. Get ready for the ultimate adventure as we traverse Mustang on your motorcycle, supported by a team that is passionate about providing you with an unforgettable experience.
– Kewin, AdvAnywhere founder
Join me and let us explore the beauty of Nepal!
---
FAQ
Is Nepal safe?
Nepal welcomes you with open arms, offering a friendly and safe environment where smiles, fun, and genuine hospitality abound. The gentle-natured Nepalese, known for their mountaineering spirit, are always eager for heartfelt conversations and to form lasting connections. In this land of peaceful coexistence among various religious beliefs, you can be rest assured of safety and the opportunity to make countless new friends, while gaining unforgettable life experiences along the way.
What will happen if I damage the bike?
If the motorcycle has been broken not due to your fault, we are responsible for repairing it. In case of damages caused by the rider's mistake, he or she has to cover the costs.
Do I need a visa for Nepal?
The visa is put on arrival at the airport of Kathmandu. You will be asked to fill out the visa form on the counters in the hall before the customs, just after you leave the plane. You need passport-size photos and $30 in cash for a two-week visa. If you wish to stay longer than our trip lasts and you know you will exceed the 15-day period, remember that a 30-day visa costs $50.
Is Wi-Fi available in Nepal?
Wi-Fi is available everywhere, except for the route to Upper Mustang. In some remote areas, it can be so slow that it's better to assume it simply does not exist. Be ready to spend an evening or two back from civilization enjoying real-life communication.
What if an accident happens?
Accidents are extremely rare on local roads, primarily because of the low speed of traffic. If something happens, we have a first aid kit. If the situation is more serious, we know all the nearest hospitals on the route and in the cities; and in case of severe damages, we call the rescue helicopter. In this case, you should have insurance covering such costs.
What roads will we ride?
Breathtaking mountain serpentines are what await you. There are almost no straight roads in Nepal, except in the southern part of the country. Turn after turn, hour after hour and so all day. 200km per day is an impressive distance. By the end of the day, you'll negotiate the corner as on the GP track. On the roads, bikes predominate, and then buses, minibusses, and taxis go. Traffic is chaotic and at first sight, seems insane. The night before we go on a tour, we will tell you all the basic rules and traffic details in Nepal. You will be fully armed and ready to join this 'wild' traffic safely.
What weather to expect in Nepal?
All the routes are prepared with due consideration of the weather. We offer you the optimal time for the tours, but a raincoat does no harm! Temperatures can get quite warm, up to 30°C, and more during heat waves.
Do I need my driver's license in Nepal?
When we ride in a group, the police usually give us free rein and conduct. A license check is only in rare cases. However, there may be surprises. Don't worry, your usual driver's license is good enough. Formally, the government of Nepal has not signed the Geneva or Vienna Agreements on an international driver's license. This means that your country's driving license is respected. However, if you wish, you can bring your international driving license with you.
Is altitude sickness an issue?
Acute Mountain Sickness (AMS) can affect anybody at an altitude of 2500m or more. It does not depend on whether you are fit or have been at high altitudes before. Anyone is susceptible and we take the risks seriously when on tour. On our Upper Mustang tour, we ride up to 4000m and 5000m accordingly. We must therefore be careful of the risks. We have staged our tours to minimize the possibility of AMS and have not experienced any serious issues to date.
We carry Diamox with us but we recommend bringing your own supply. Diamox is a preventative medication rather than a treatment and must be taken several days before riding into altitude.
It is also important to keep hydrated when at altitude and drink up to 5L of water per day.
The symptoms of AMS are dizziness, nausea, headaches, and disrupted sleep. Vomiting is an indication of advanced AMS and requires immediate action which involves moving to a lower altitude.
How to pay?
In order to confirm your tour reservation, we take a pre-payment of $1000 USD split into two payments, and then on arrival, you pay the last payment.

1st payment – it's a fee for booking your place on a tour. Deposit of $500 USD. Payment must be due within 30 days of booking. Any cancelations 90 days before the departure date would become non-refundable.
2nd payment – it's a non-refundable $500 USD deposit for our guide and team in Nepal. Payment must be done 90 days before the month of the tour.
Final payment – the remaining amount should be paid in cash or by card on arrival at our guide office in Pokhara.
Do I need prior motorcycle riding experience to join the tour?
Yes, prior motorcycle riding experience is required to join our tour. We want to ensure that all participants are comfortable and confident while navigating the challenging terrains of Mustang. If you like you can choose to ride as a 4×4 passenger instead of a motorcycle.
What level of physical fitness is required for the tour?
Riding through the rugged terrains of Mustang can be physically demanding. It is advisable to have a reasonable level of physical fitness to fully enjoy the tour. Regular exercise and preparation beforehand will help you endure the journey comfortably.
Will there be a support team during the tour?
Absolutely! We have a dedicated support team accompanying the tour to ensure your safety and provide assistance when needed. Our team is experienced in handling various situations and will be there to support you throughout the journey.
What happens if there are unforeseen changes or circumstances during the tour?
While we strive to adhere to the planned itinerary, unforeseen circumstances such as weather conditions or road closures may require adjustments. Our experienced guides will make necessary alterations to ensure your safety and optimize the overall experience, providing alternative routes or activities whenever possible.
Are you a certified guide?
I will be your photographer. In Nepal, we will hire a good friend of mine, Bijay, who runs a guided tours business. You will make an individual contract with him in the Pokhara office.
When we will know the precise date of travel?
To ensure a successful and seamless tour experience, we kindly request a minimum of 5 confirmed participants before August. Once we have reached this minimum threshold, we will proceed with booking hotels and securing a knowledgeable guide for the tour. This approach allows us to provide you with the best possible accommodations and ensure that our expert guide is available to lead the adventure. We appreciate your understanding and cooperation in helping us finalize the tour details. Don't miss out on this incredible opportunity – gather your fellow adventurers and secure your spots today!
Do I need travel insurance?
Yes, travel insurance is required by the Nepal government to obtain permits to access many areas. Since travel insurance varies by country and state, it is best to secure travel insurance on your own.
Do I need to be Covid-19 vaccinated?
Entry requirements to Nepal have been greatly eased for travelers with proof of covid-19 vaccinations. Non-vaccinated travelers can enter with a negative PCR test prior to their first leg of travel. Visas are available on arrival in Nepal for $50.
How many hours of riding per day?
Our routes are carefully planned to ride around 6 hours per day. It allows us to enjoy the ride and have time to enjoy the beauty. We always arrive at the camp/hotel before it starts getting dark.
Do we ride in groups?
Most of the time yes, but we can keep more significant gaps if you want.
Do I have to be a good off-road rider?
Not really, you just have to know the basics of riding on gravel, dusty roads. Himalayan bike forgives a lot of beginner mistakes. We will also teach you some techniques if needed.
Should I buy a SIM card?
Yes, I do recommend buying a SIM card at Katmandu airport. For a couple of bucks, you will have enough internet GB to cover basic needs while you are in Nepal.
Be aware that in Upper Mustang and in some remote areas, internet, and gsm will be unavailable. In some areas, it can be very slow.
How can I pay for goods and services in Nepal: with cash or by card?
In Nepal, it is recommended to carry cash for most transactions, as card acceptance can be limited, especially in rural areas. Nepalese currency is called the Nepalese Rupee (NPR), and it is advisable to exchange your currency for Nepalese Rupees upon arrival. You can easily exchange foreign currency at banks, authorized money exchange counters, and some hotels in major cities and tourist areas.
While some hotels, restaurants, and larger businesses in urban centers may accept credit or debit cards, it is still best to have cash on hand for smaller establishments, local markets, and transportation services. ATMs are widely available in cities and towns, allowing you to withdraw cash using your international debit or credit card. However, it's essential to inform your bank beforehand about your travel plans to Nepal to ensure your card works internationally.
What vaccinations are required when traveling to Nepal?
While there are no official vaccination requirements for entry into the country, it is highly recommended to be up to date on routine vaccinations such as measles, mumps, rubella (MMR), diphtheria, pertussis, tetanus (DPT), polio, and influenza. Vaccinations for hepatitis A and B, typhoid, meningitis, and rabies are also worth considering.
It is crucial to consult with a healthcare provider or a travel medicine specialist at least 4-6 weeks before your trip to discuss your specific travel plans, as well as any pre-existing health conditions you may have. They can provide the most up-to-date information and recommend the appropriate vaccinations based on your individual needs.
If you have any further questions or require additional information, please feel free to contact me. I'm here to assist you and make your adventure motorcycle tour to Nepal's Mustang region an extraordinary and memorable experience.