Posted on:
We drove further towards the town of Horn, from where we continued along the scenic Fv17 road to Bodø.
We tried to ride the vast majority of the route in such a way as to pass cities and areas crowded with tourists. On the one hand, we had a lot of time to travel, but on the other, we knew that we would not have enough time for all the attractions we'd like to see. So we decided that our trip would be a kind of reconnaissance. We've passed many great national parks that we'd definitely like to visit in the future with a little more time.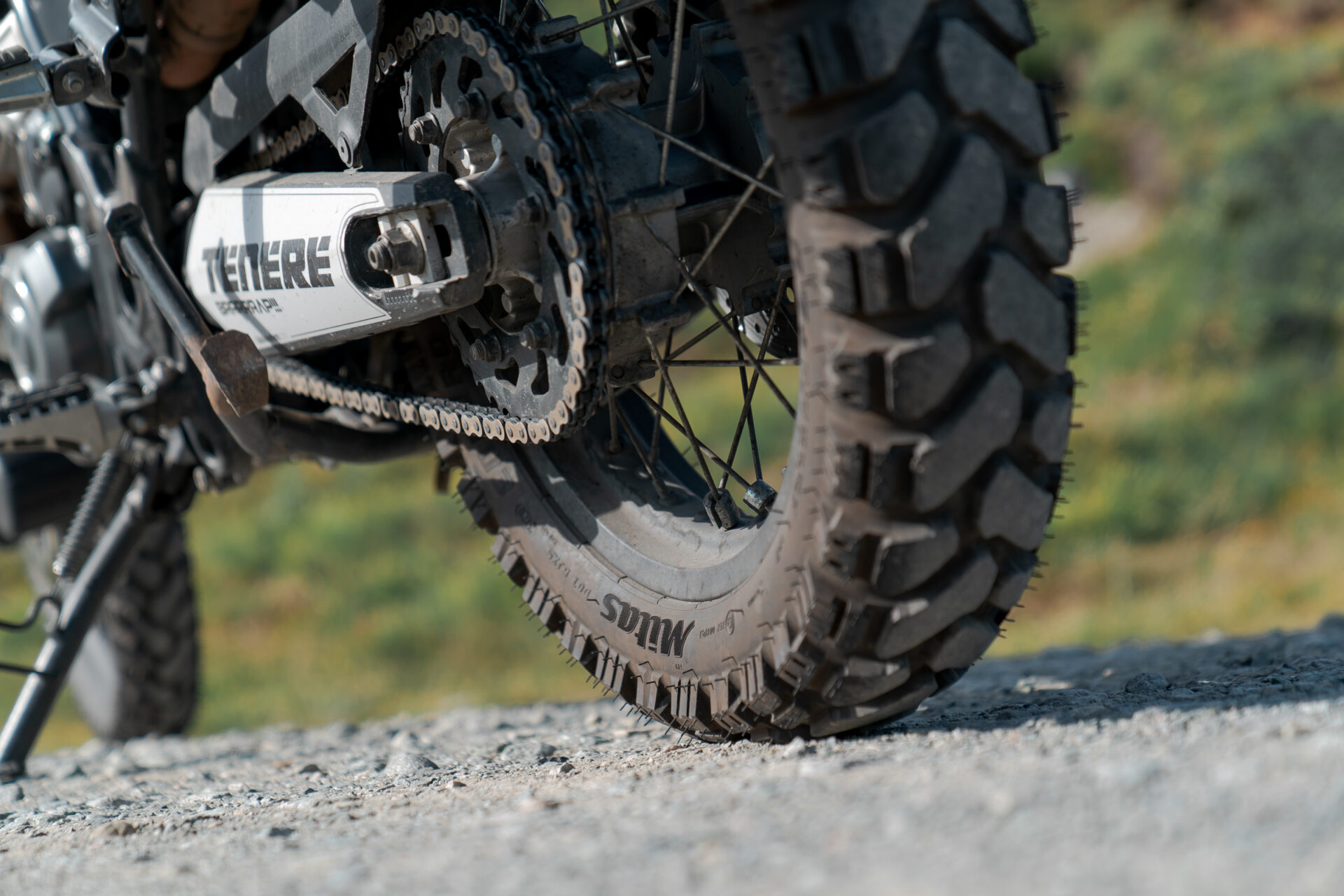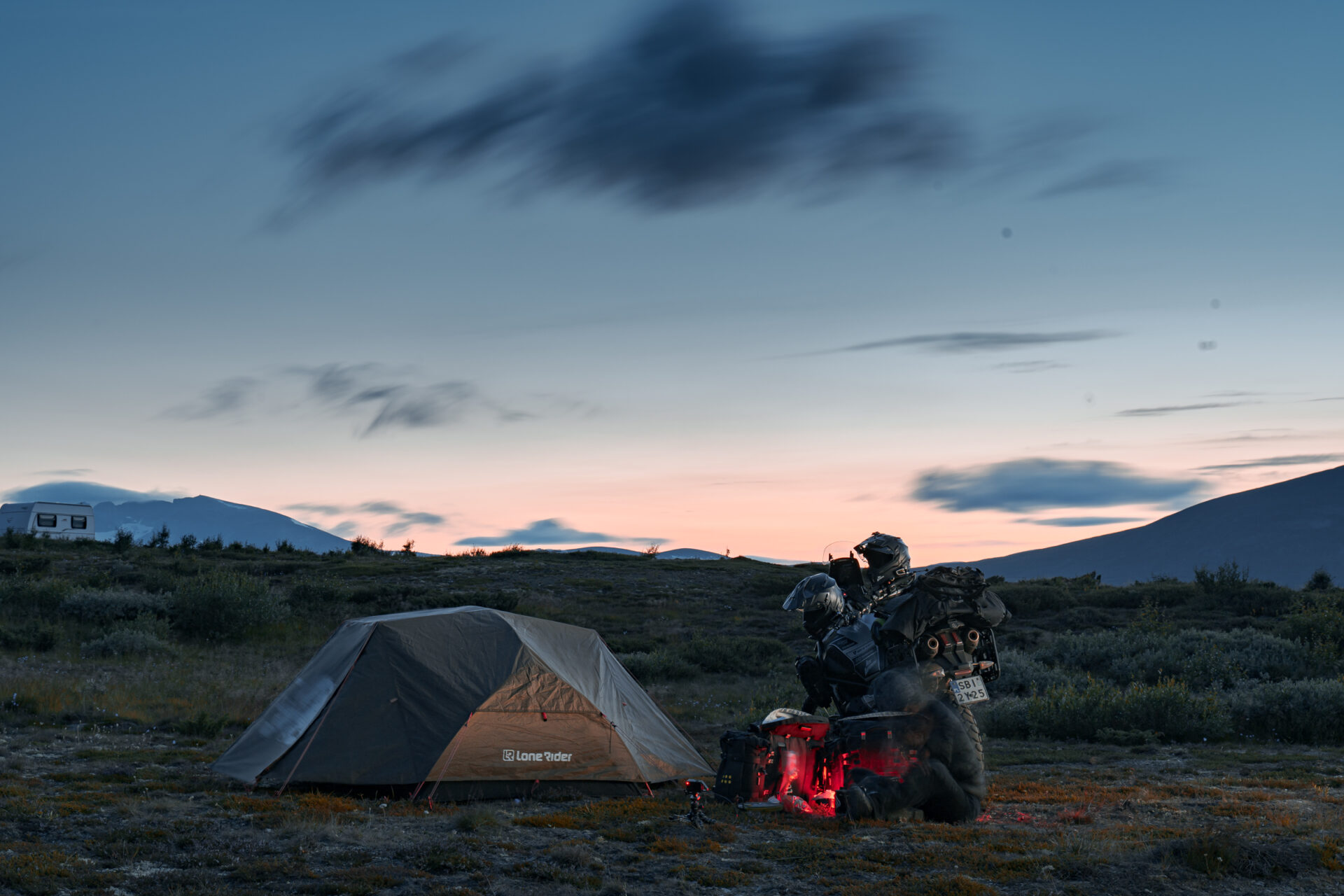 Fv17 – The Route of Many Ferries
This road, over six hundred kilometers long, picturesque, and not as popular as the E6, runs through 28 municipalities. Six ferry crossings significantly extend the travel time compared to the parallel E6, but the whole route is much more charming and leads along the coast.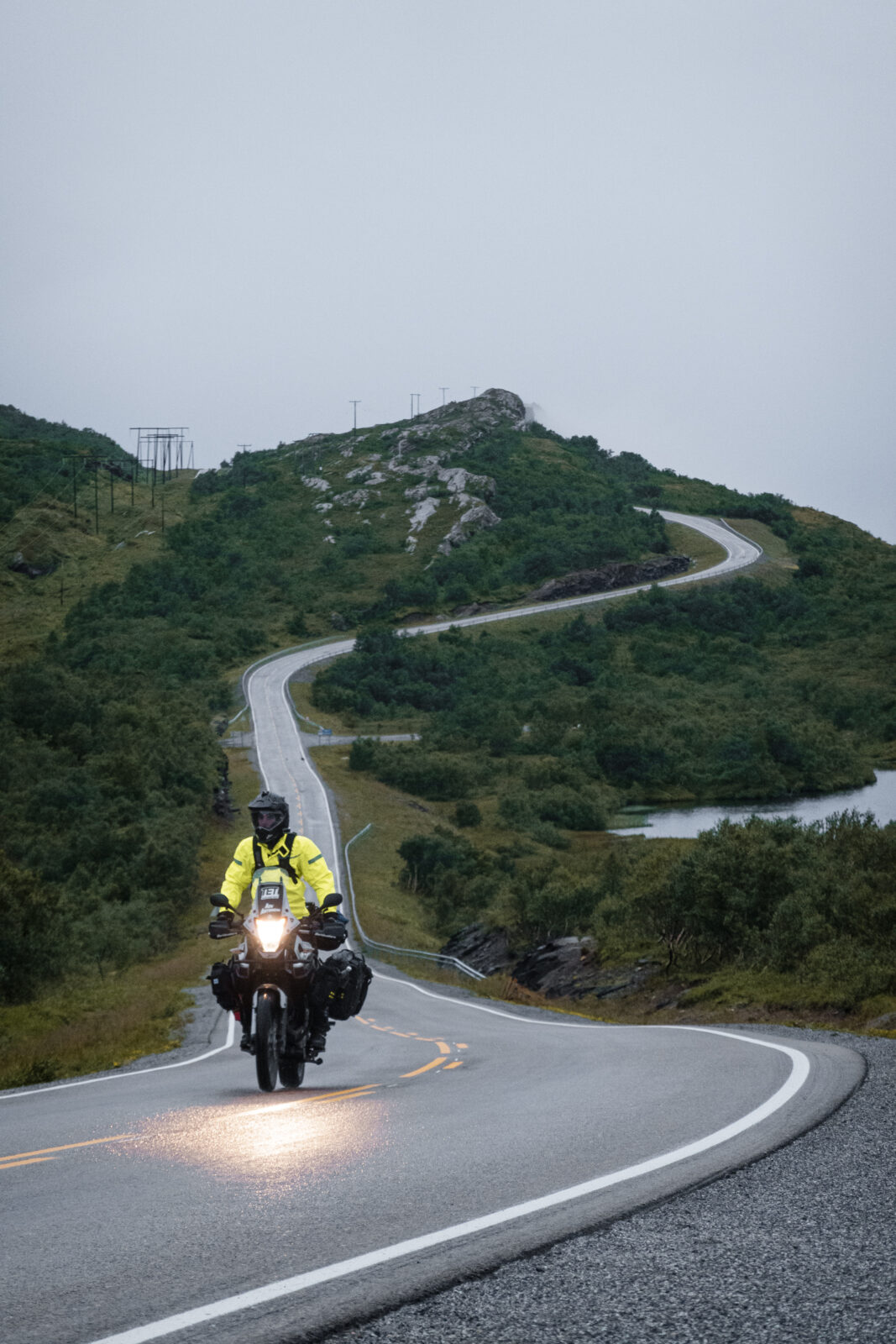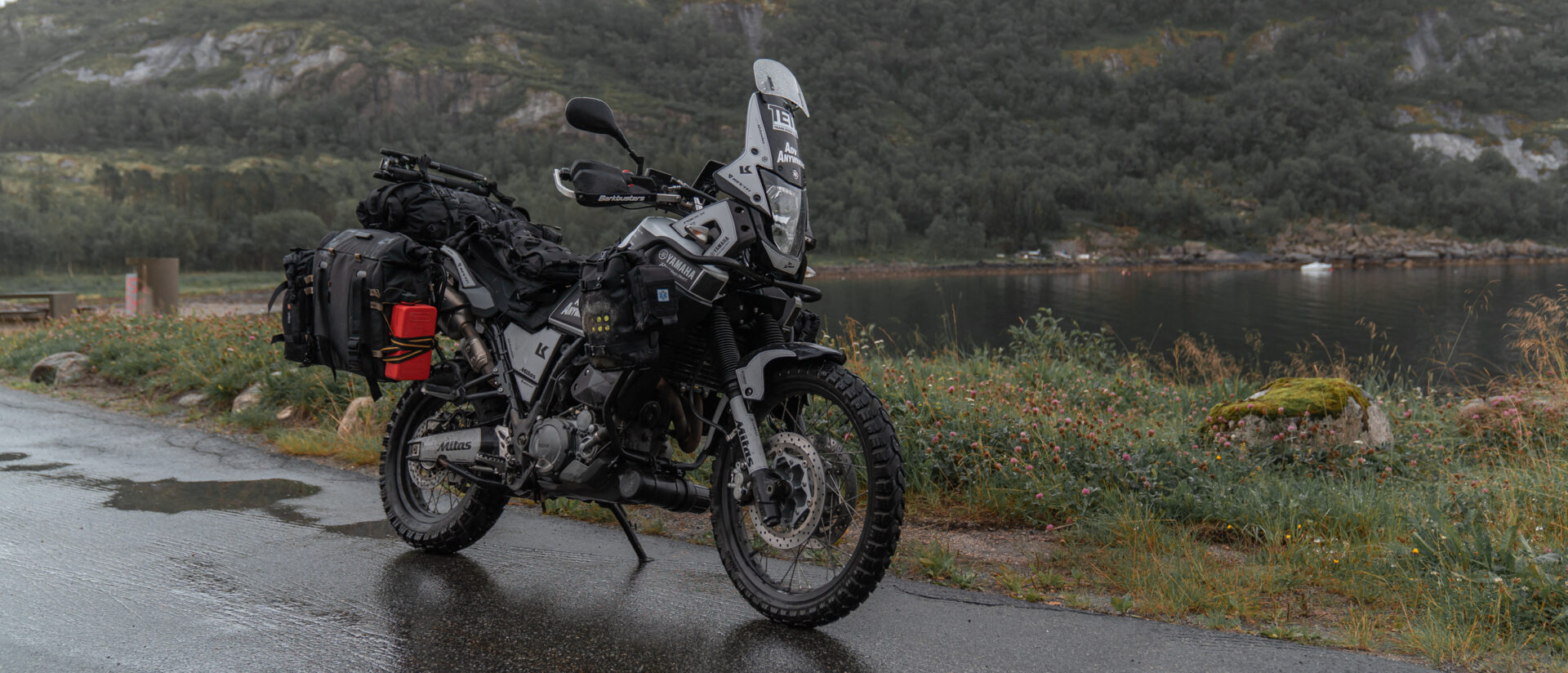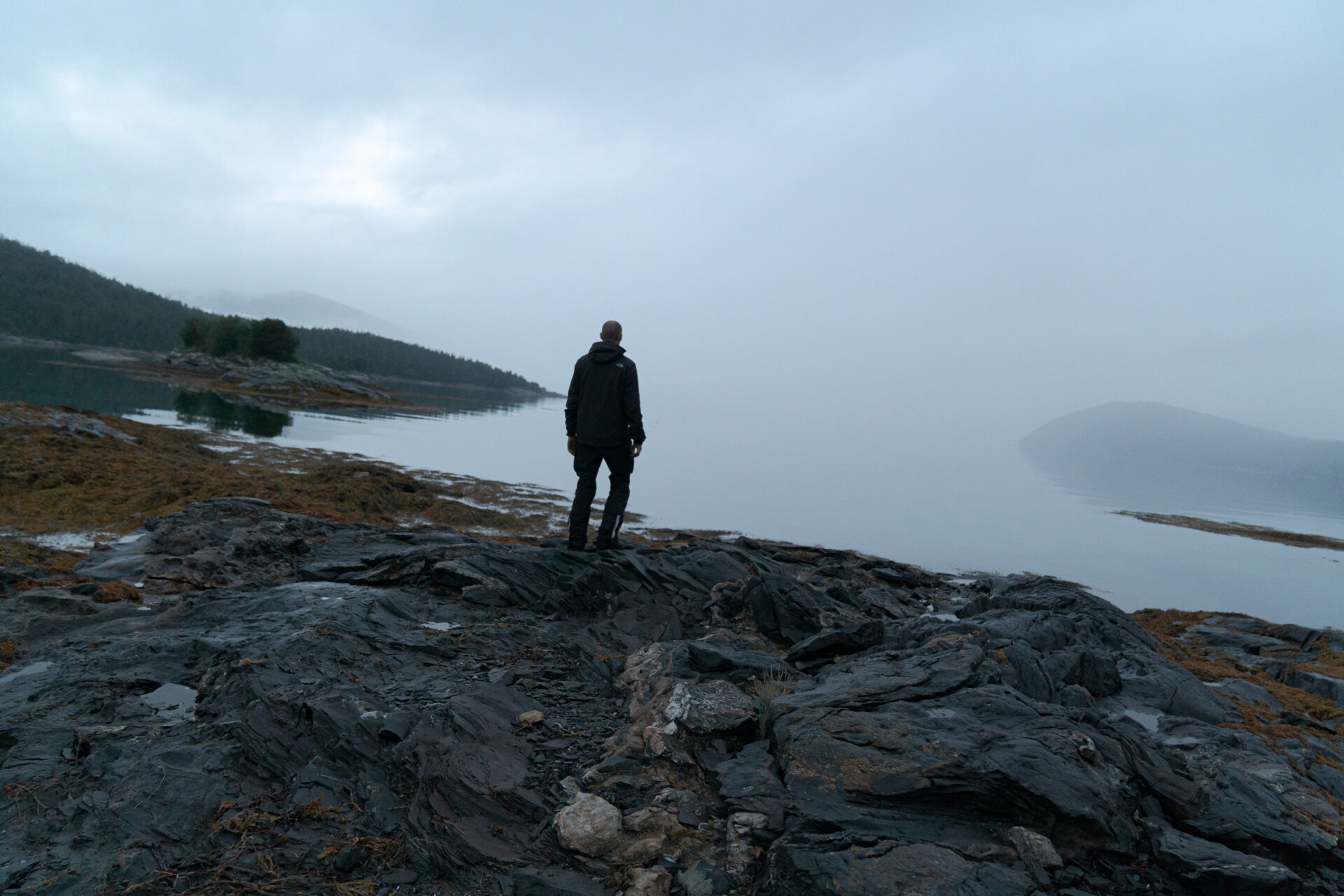 Restaurant on Two Wheels
Norway is quite an expensive European country when it comes to everyday life. Therefore, we limited visits to eateries to one a week. As big fans of rice and pasta, we knew what our meals would look like. For pasta, we had a supply of various sauces, which we brought with us.
For the first few days, the main course was freeze-dried food. We left two packs for a rainy day.
We also had some pasta, bars, and instant soups with us, which gradually disappeared from our luggage.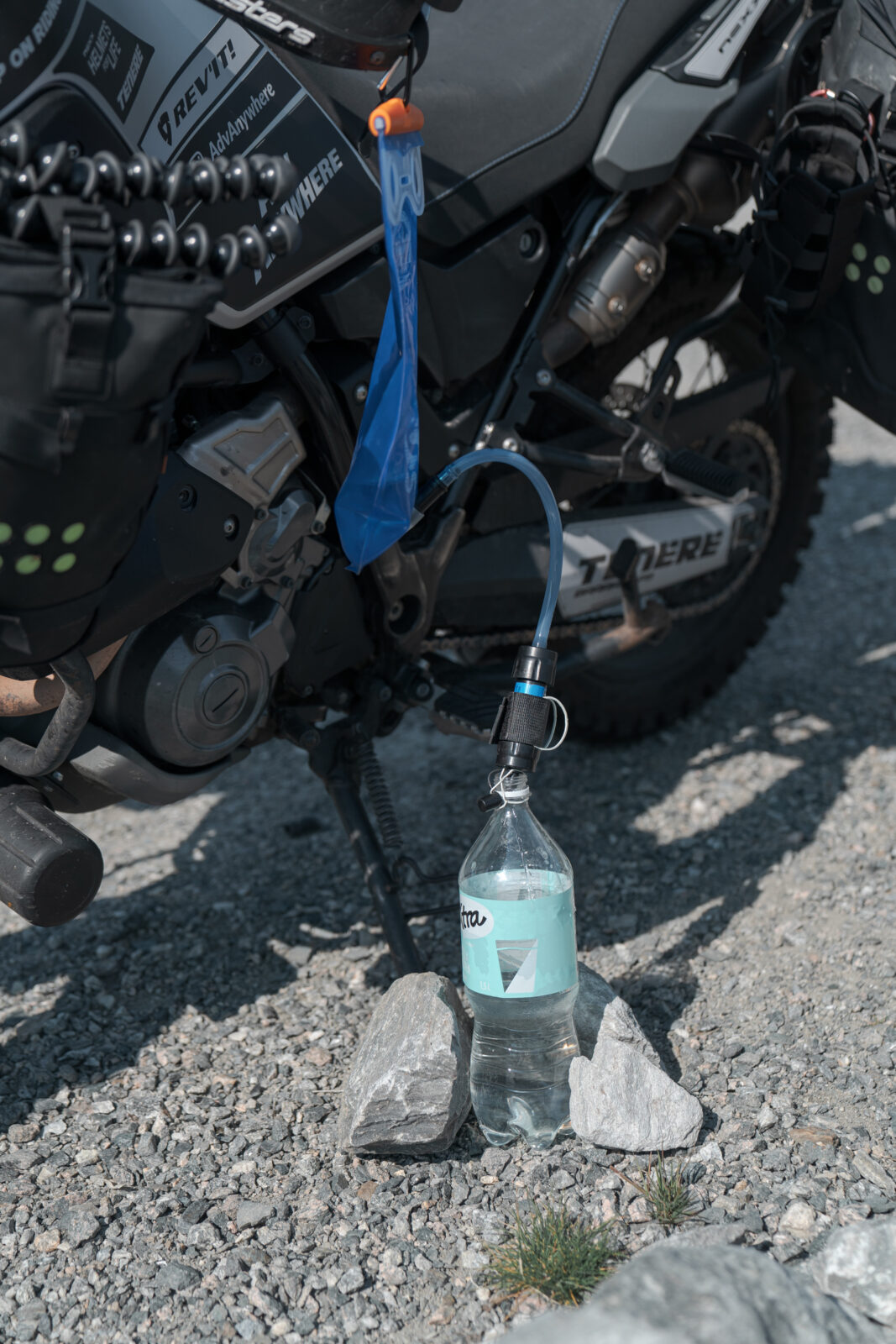 We bought food at Rema1000 or Kiwi. These are the two most popular retail chains and the prices there are the lowest compared to other shops. Our daily diet consisted of pasta with sauce and chicken, fish, or shrimps.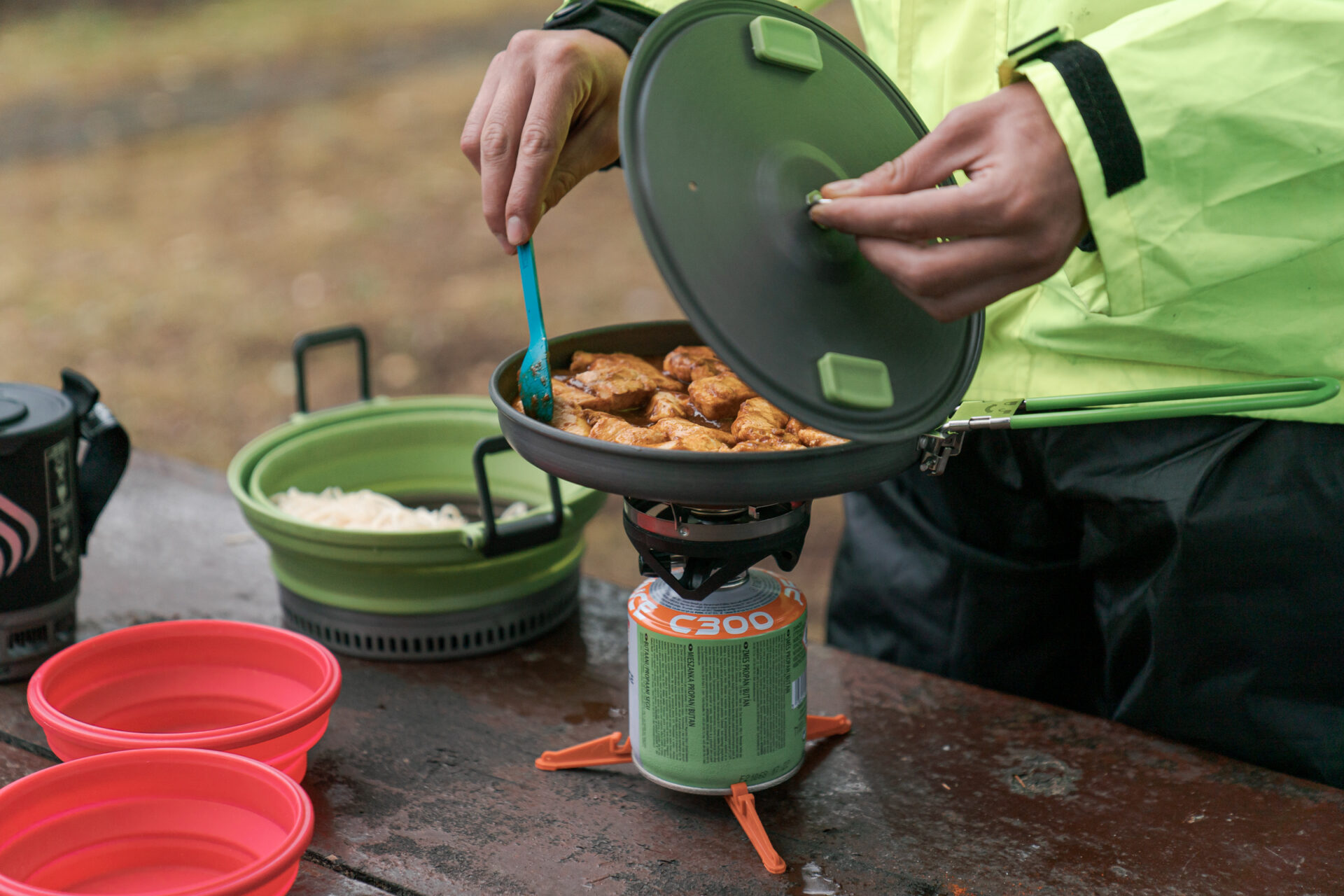 For our Jetboil we've bought dedicated pan support and also a frying pan and a collapsible pot from GSI Outdoors. Together with the folding silicone bowls, our entire kitchen set took up really little space and it was enough to quickly and efficiently prepare the simplest dishes.
You can read our Jetboil review here – Kuchenka Jetboil Zip. Among all available portable stoves, this one is by far the best and gives the most possibilities. In our opinion.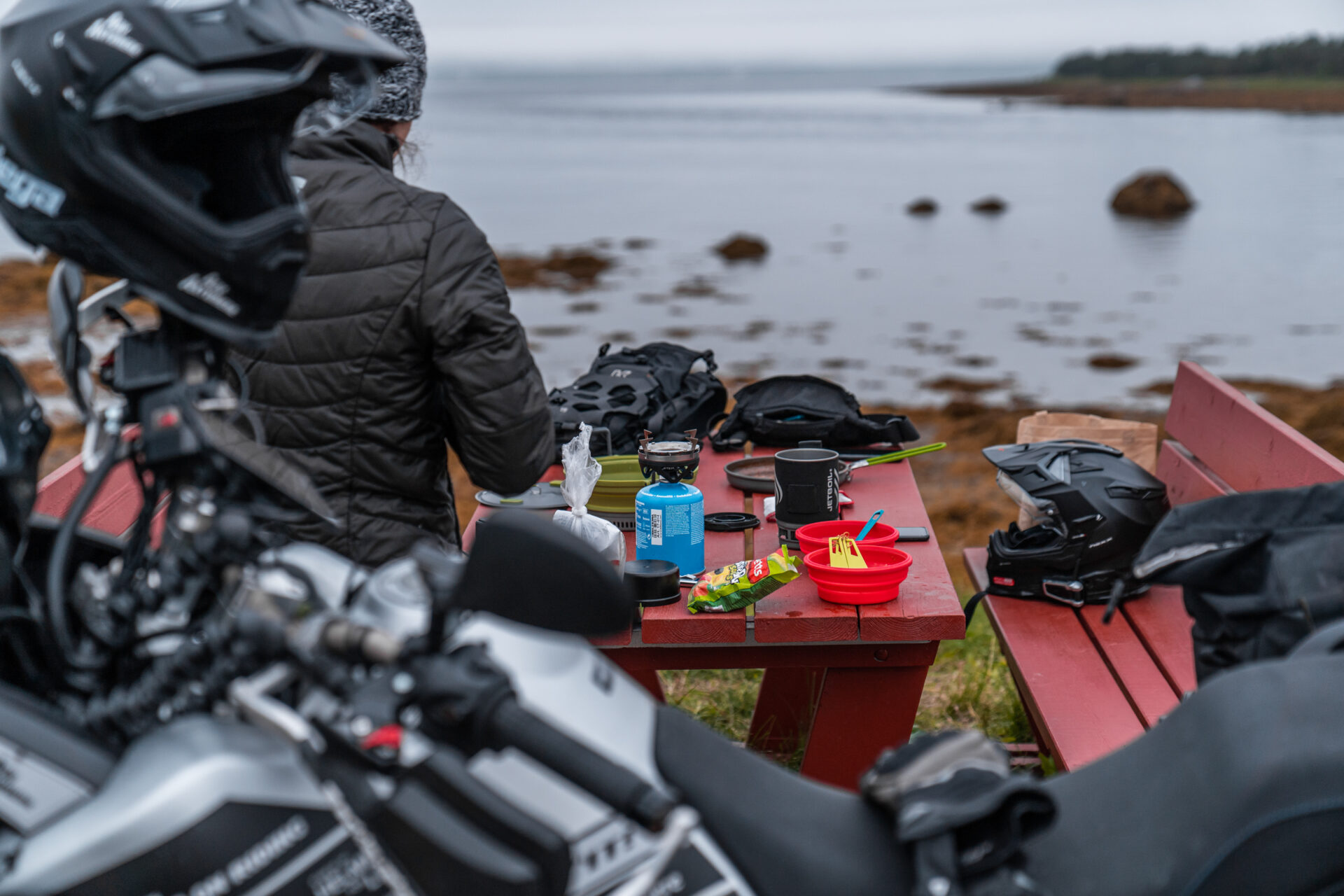 Catching up with the Arctic Circle 66°33'39″N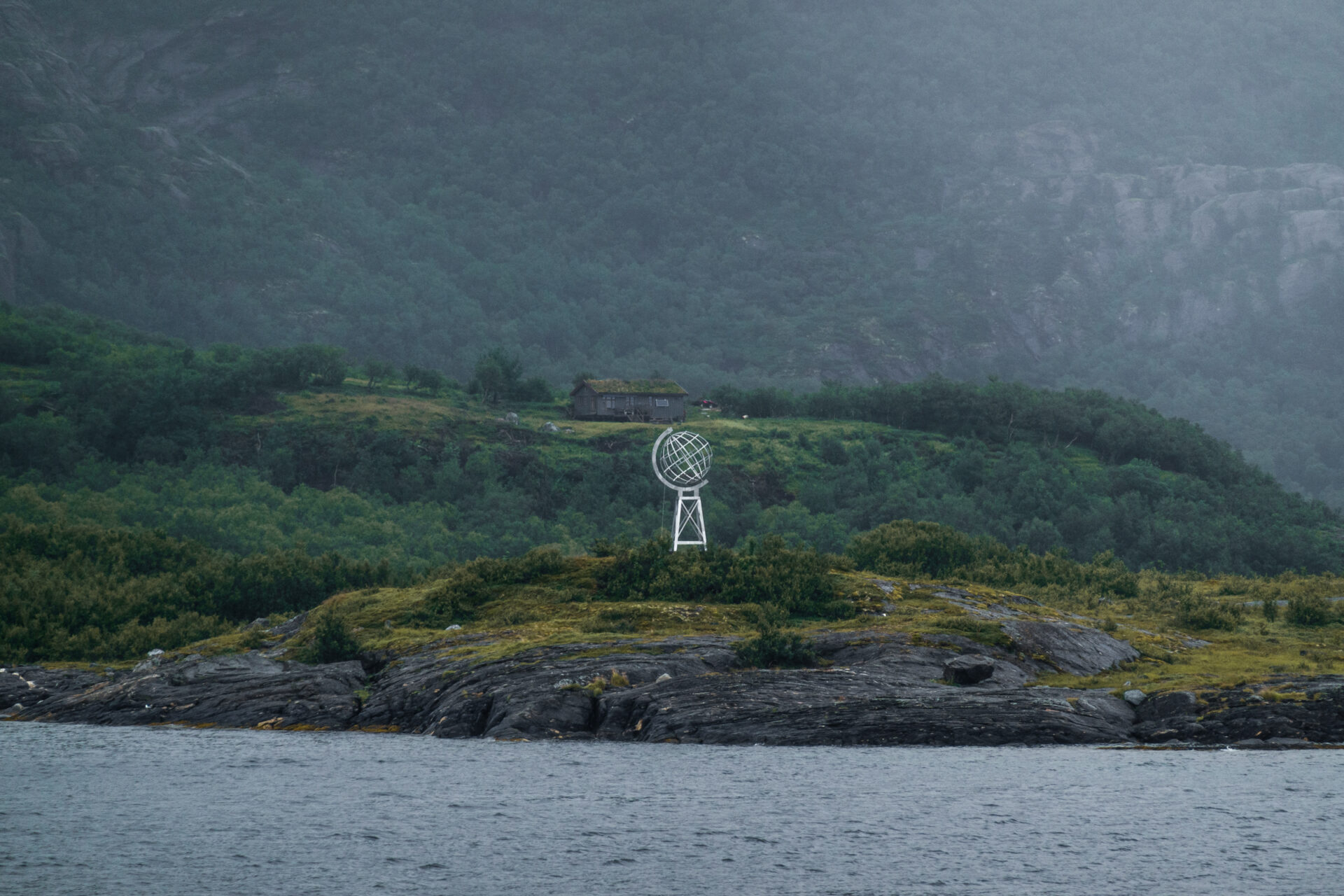 The Arctic Circle is often associated with a line on the map as high as 66° 33'39″N or 66° 33'39″S, depending on the hemisphere.
The Polar Circle almost exactly marks the boundary between the polar day and polar night, during which the sun does not set or rise for at least 24 hours.
However, in reality, its exact location changes all the time. Currently (since 2015) it is moving away 15m a year to the north! This is because its latitude depends on the Earth's axial tilt, which fluctuates by more than 2 degrees in 41,000 years.
Despite the fact that the Arctic Circle was running away from us all the time, we managed to catch up with it and even overtake it, entering the Arctic.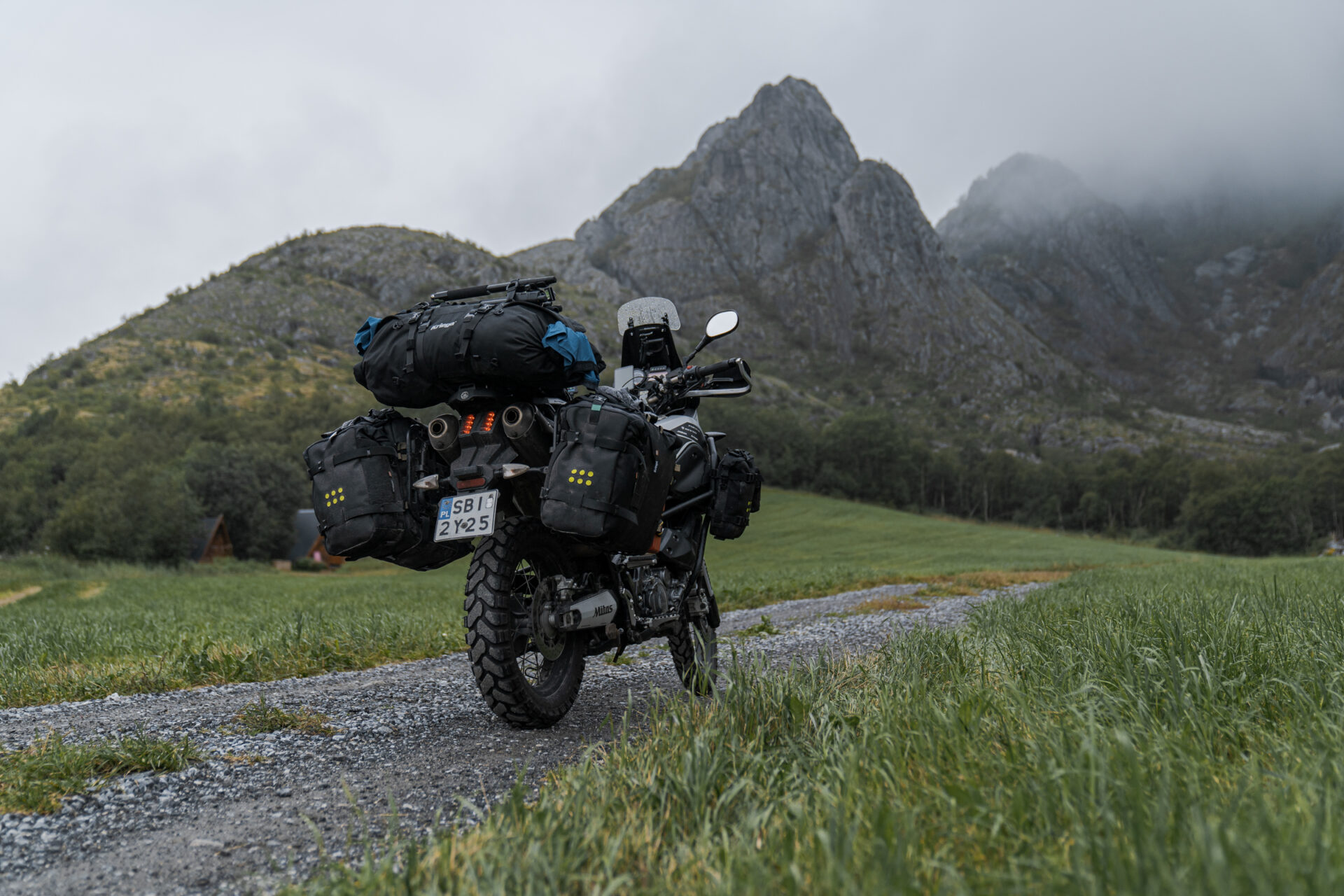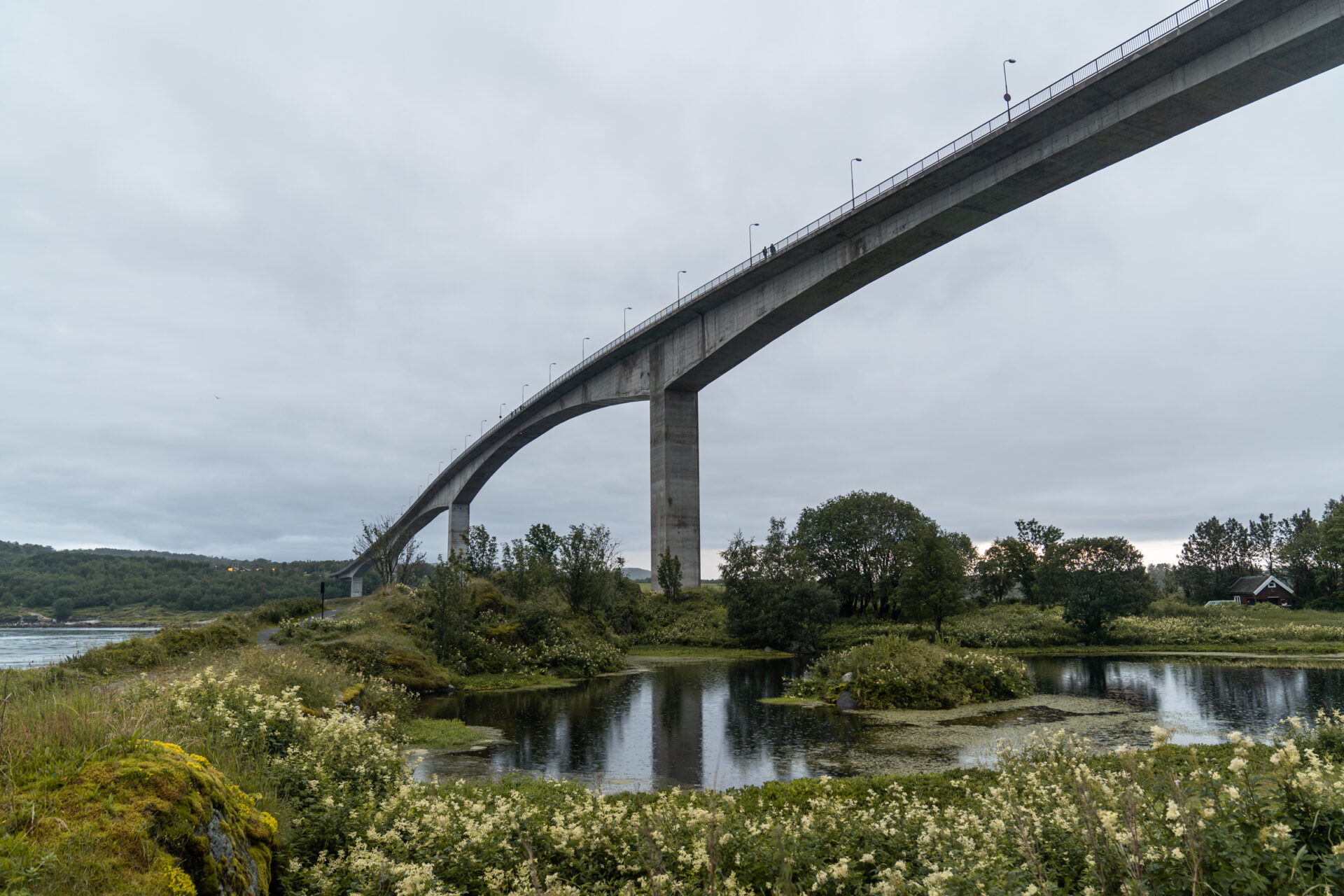 Finally, Lofoten
We took the last ferry from Bodø to Lofoten. It was late, dark, and very rainy, and we couldn't find a place to stay. Only after 2:30 a.m., we reached the camping site where we put up our tent in the rain and went to sleep. Fortunately, we were greeted by the sun in the morning, so we quickly dried all our clothes and set off to explore our dream archipelago in the Norwegian Sea.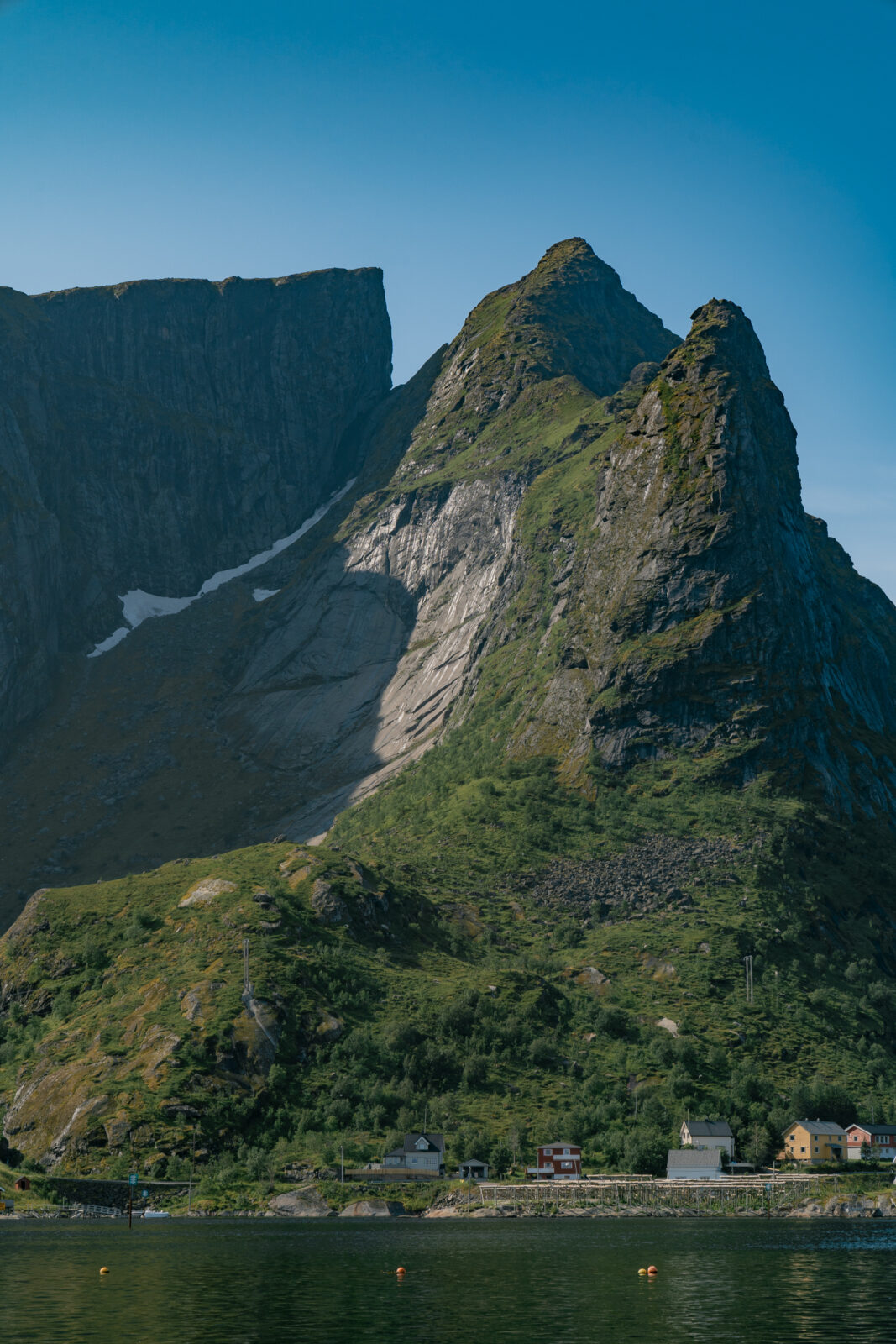 We started, of course, with the town in the Moskenes commune with the shortest name in the world – Å. This is also where the picturesque European route E10 begins, which we headed towards the Rørvikstranda beach and from there to the town of Henningsvær.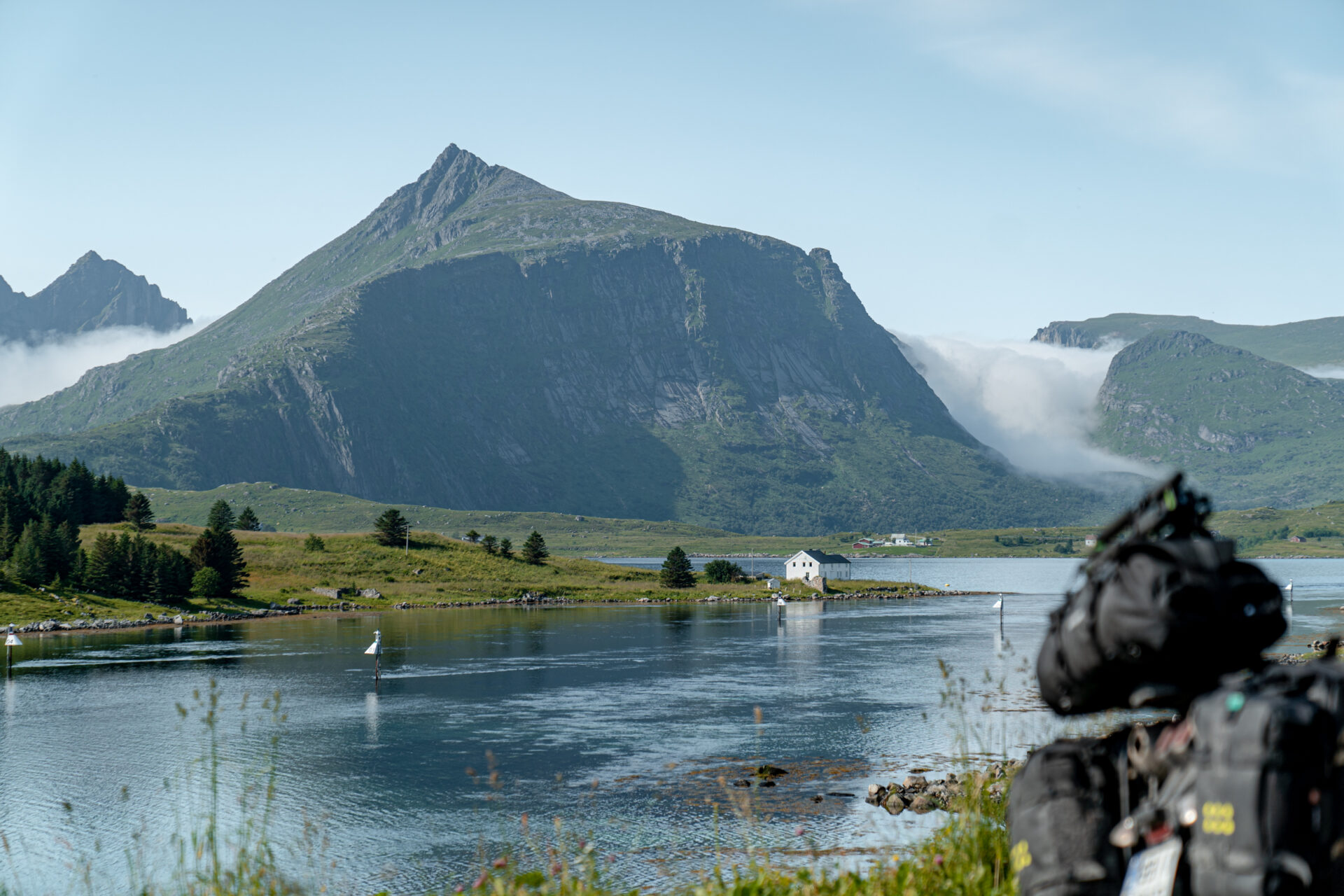 The goal was fulfilled. When we looked at the map, we realized that we had traveled quite a long way and we were a stone's throw from Nordkapp. So we set a new goal – to reach the North Cape.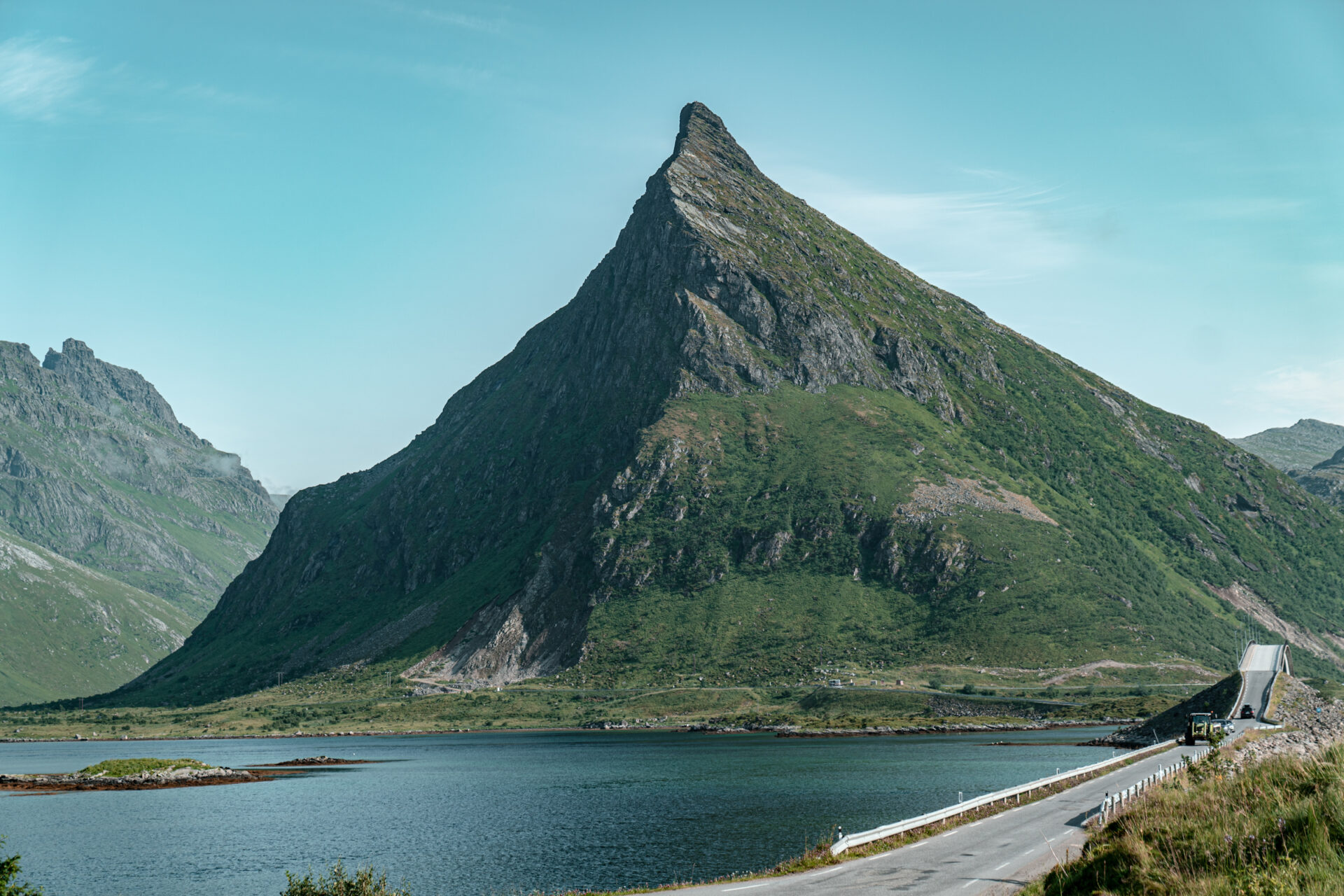 Lofoten may not seem like a large area. This archipelago is 112km long, but it's packed with so many striking natural wonders that it is worth visiting this region with plenty of spare time. We slowly moved on, having in our head and memory places that one day we'd like to visit again without haste.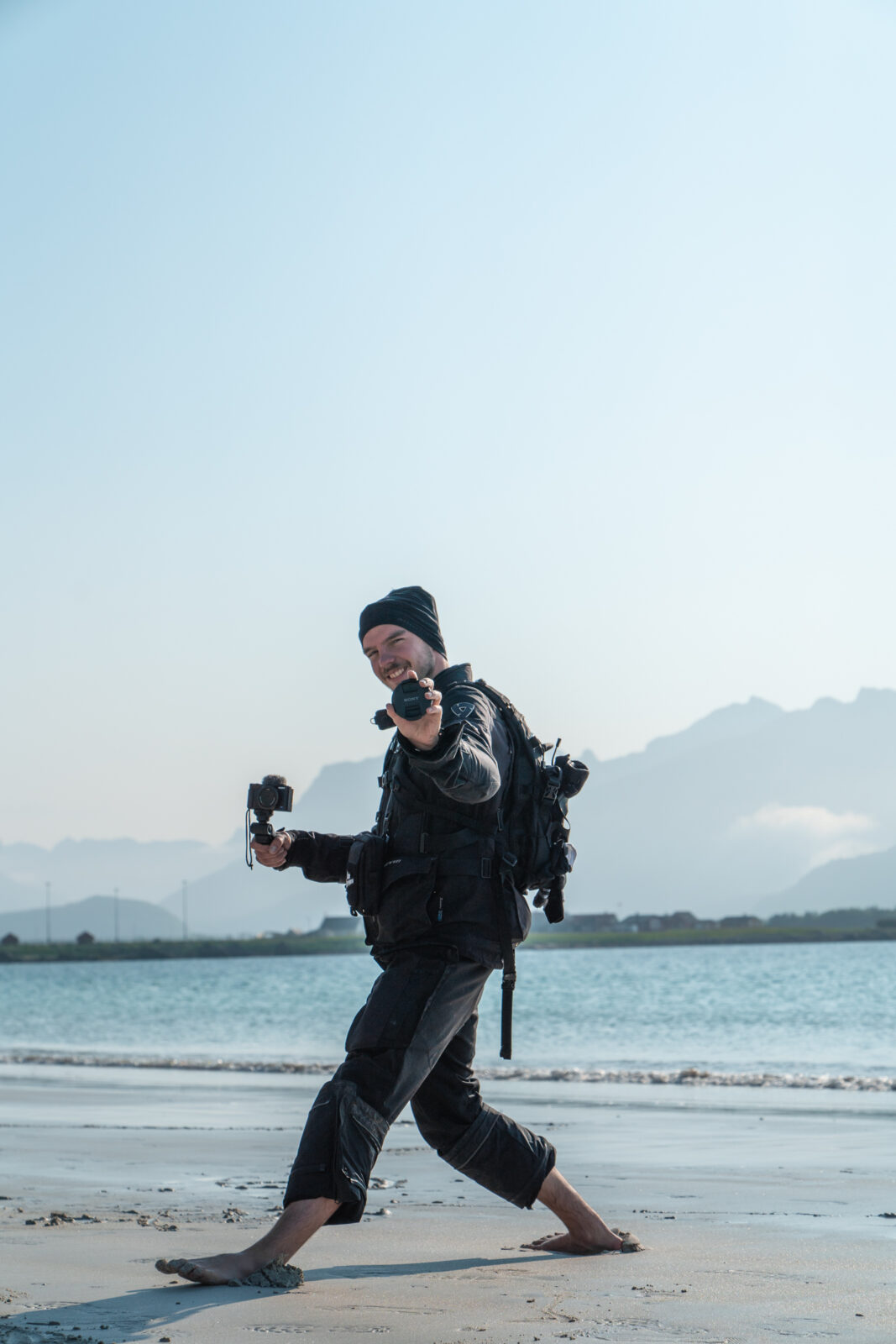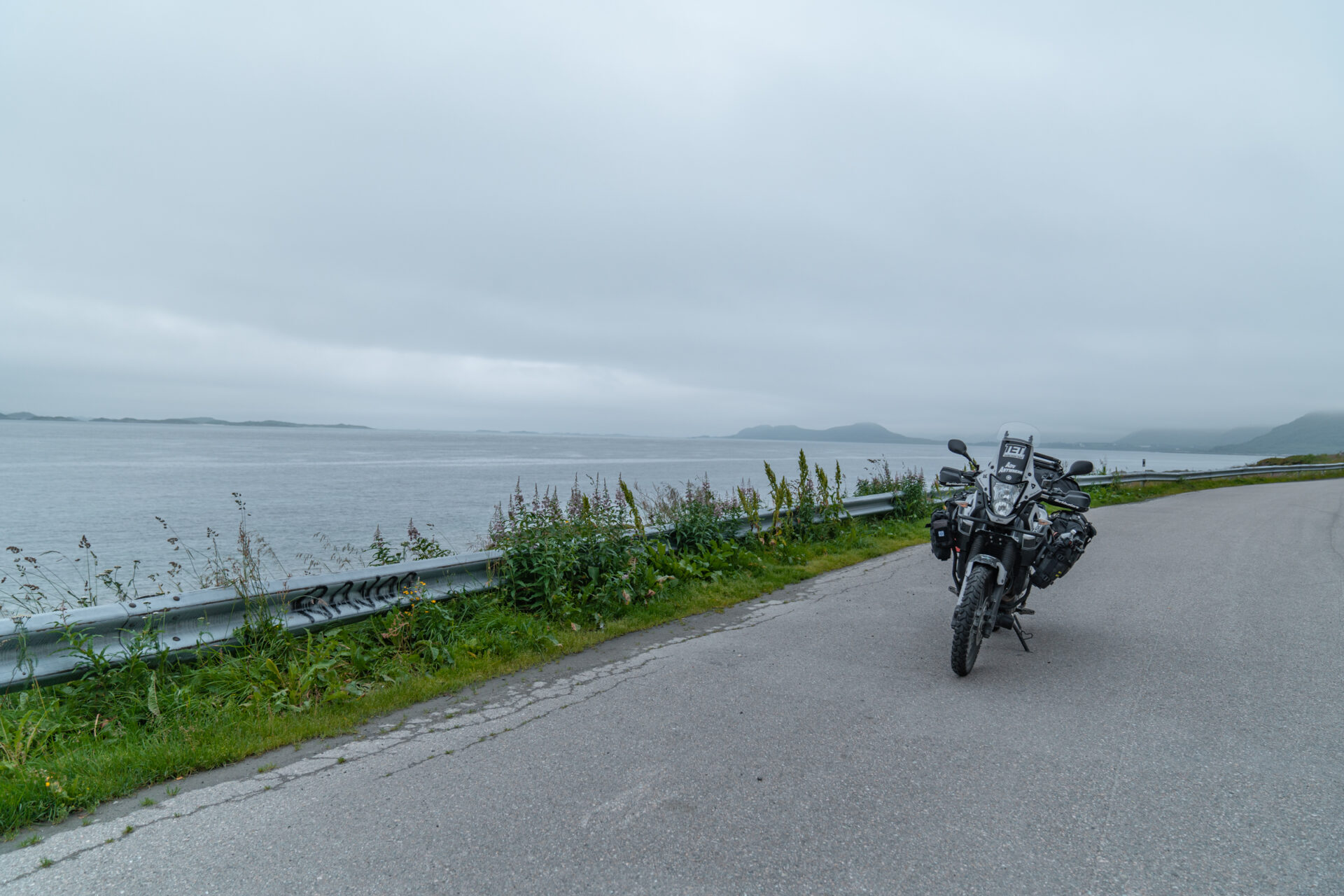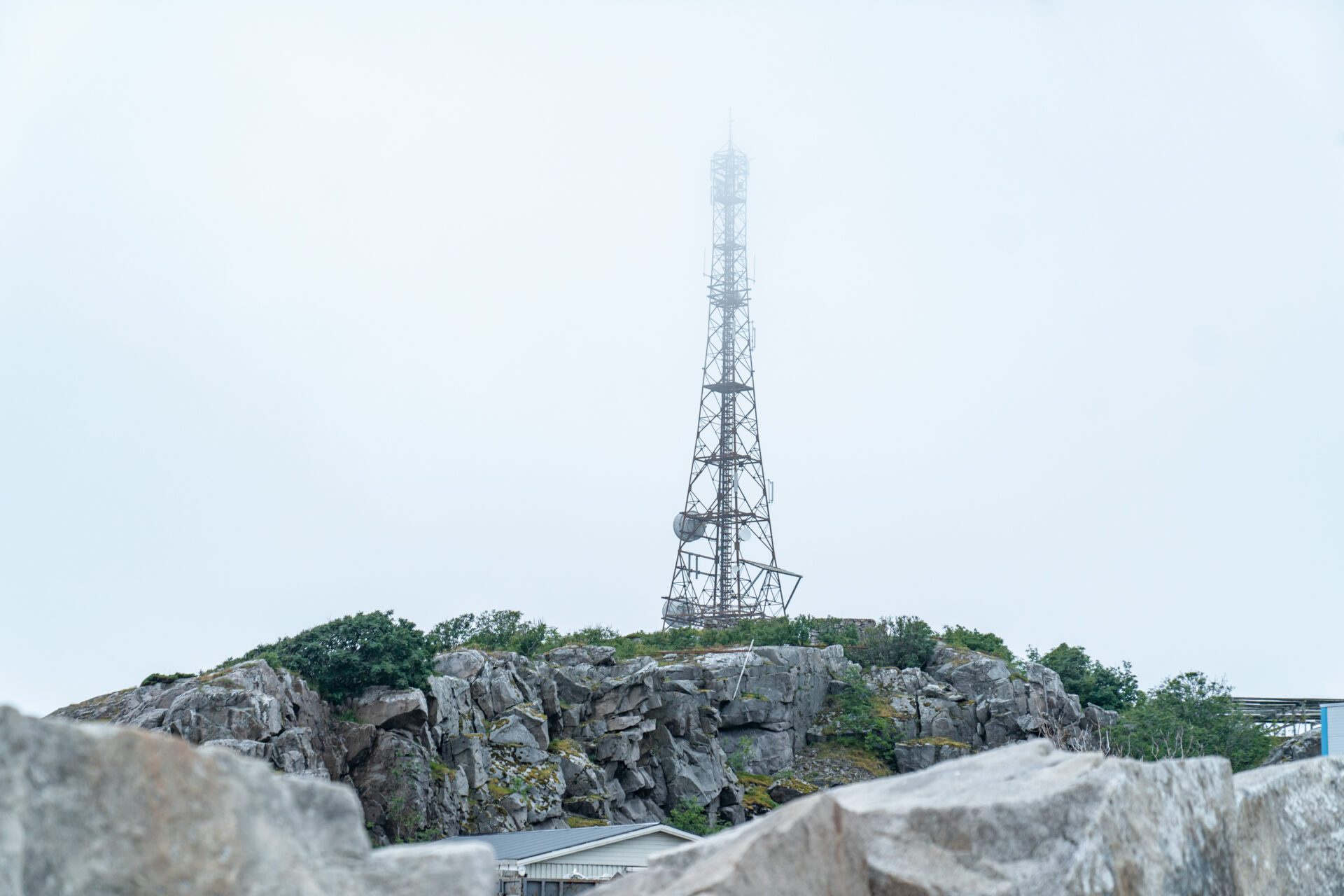 Near the town of Henningsvær, a steel fog seemed to cover some areas of its own choosing. The fluidity with which the visible areas were revealed and covered again, gave the impression of a dream, phantasm. Certainly, this magical feeling was accompanied by normal human sleepiness. We pitched the tent on a rock ledge, from where we had a beautiful view of the sea and the lights of a fishing town emerging every so often.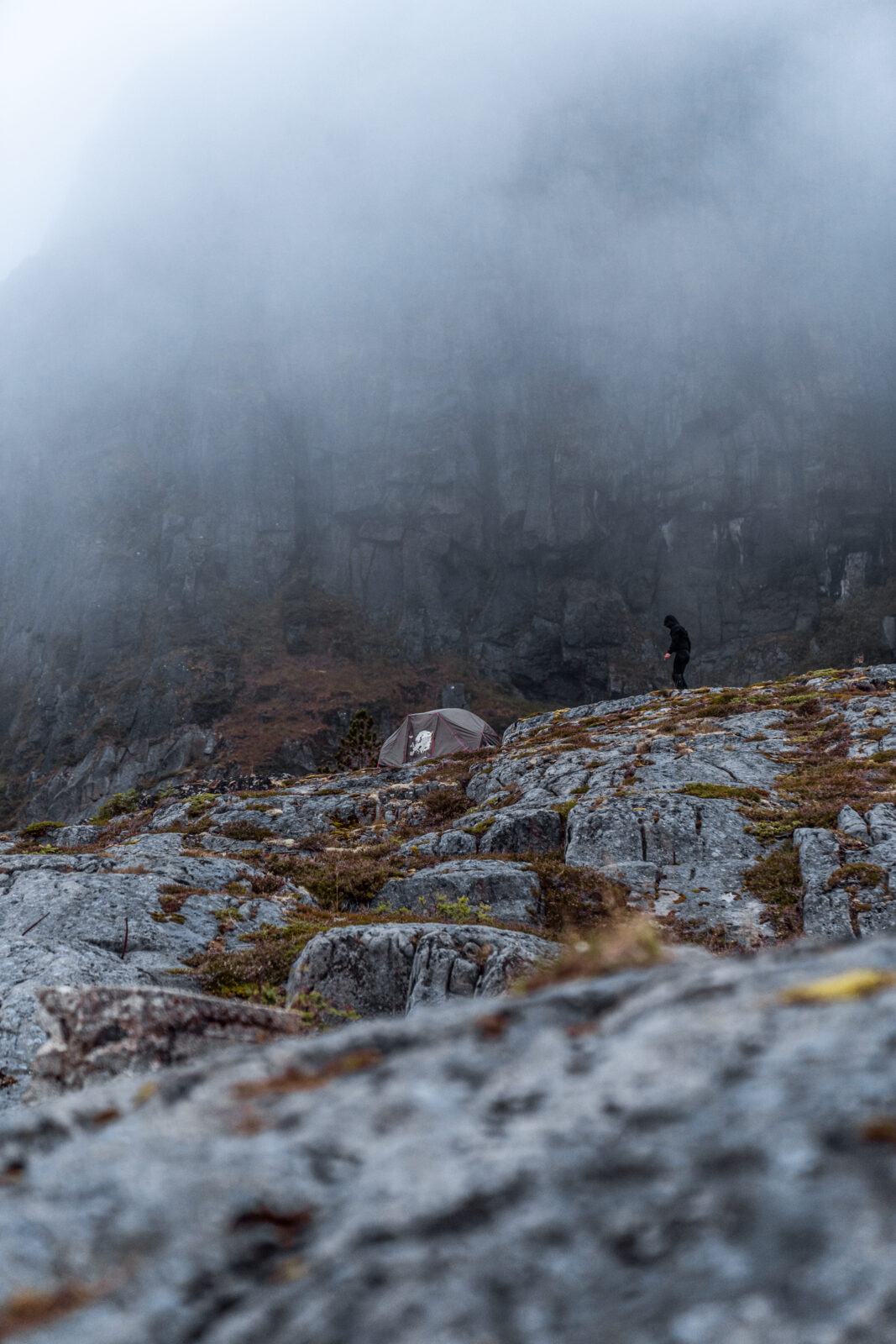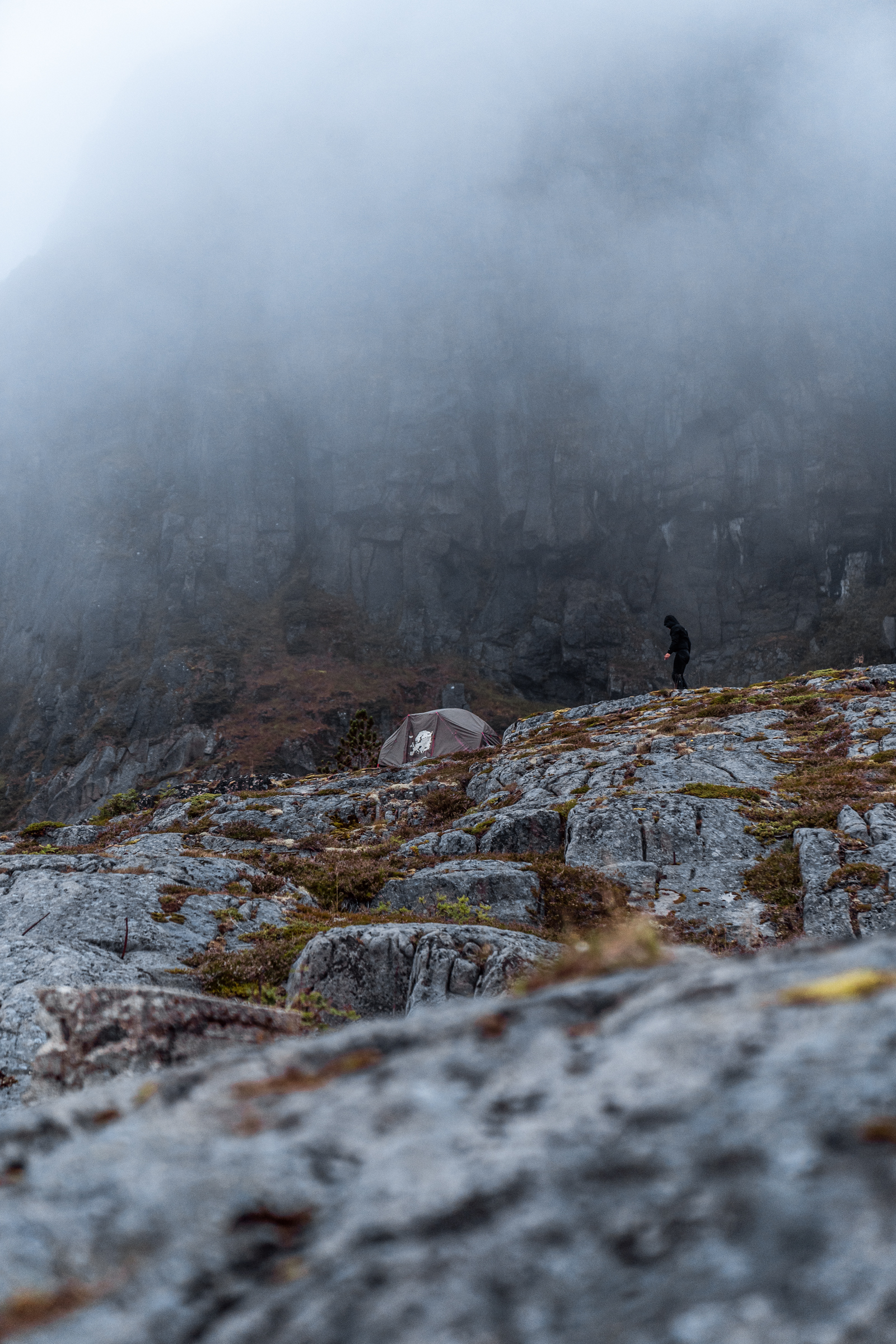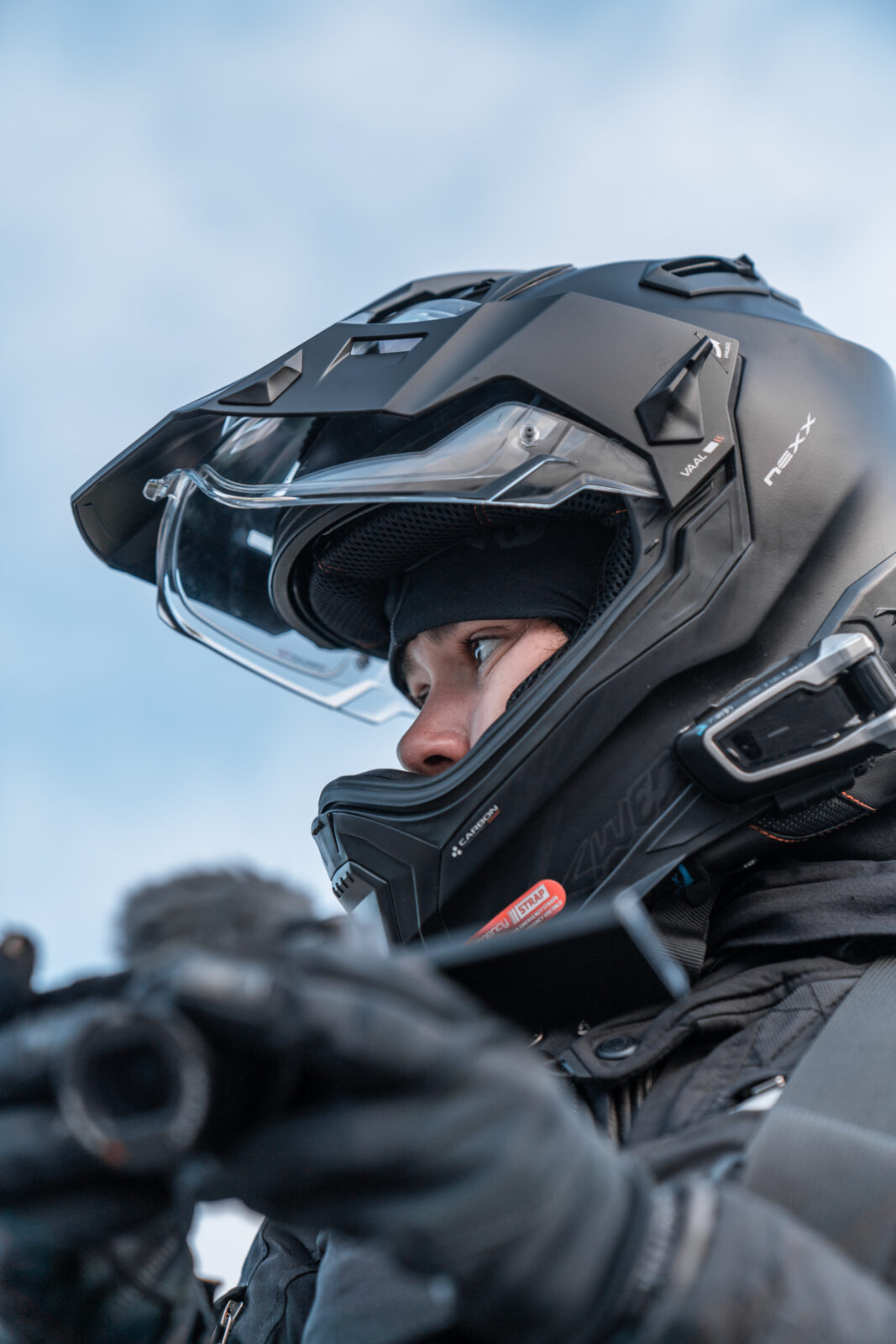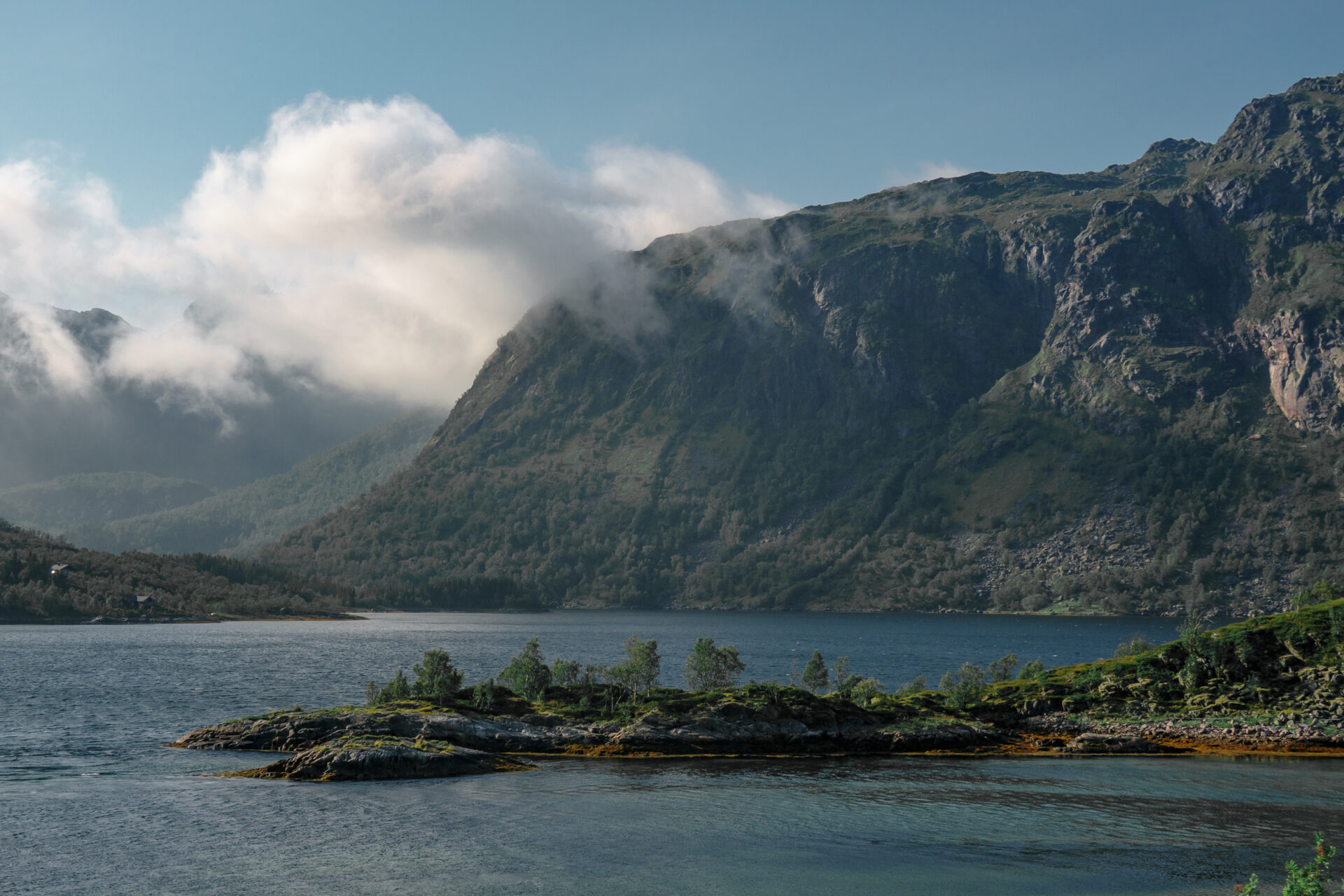 In Lofoten, an unearthly force brings water, mountains and sky together. Everything seems to be closer together than anywhere else. The clouds overlap the rock walls and melt with them in a liquid mirror in the color of the heavens. Everything spins and morphs quietly. It's great to be in the middle of this mixture and experience the beauty of nature on your own skin.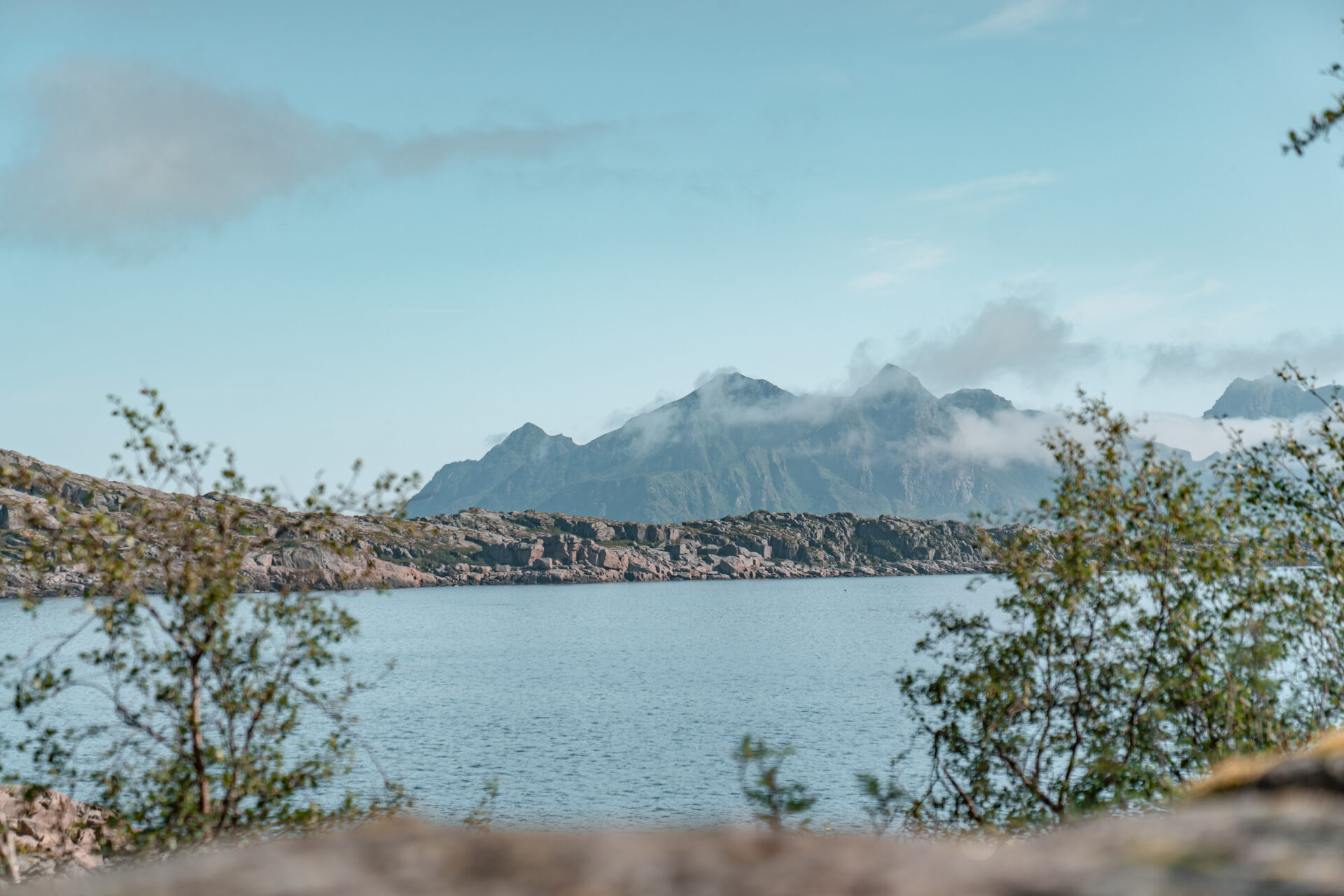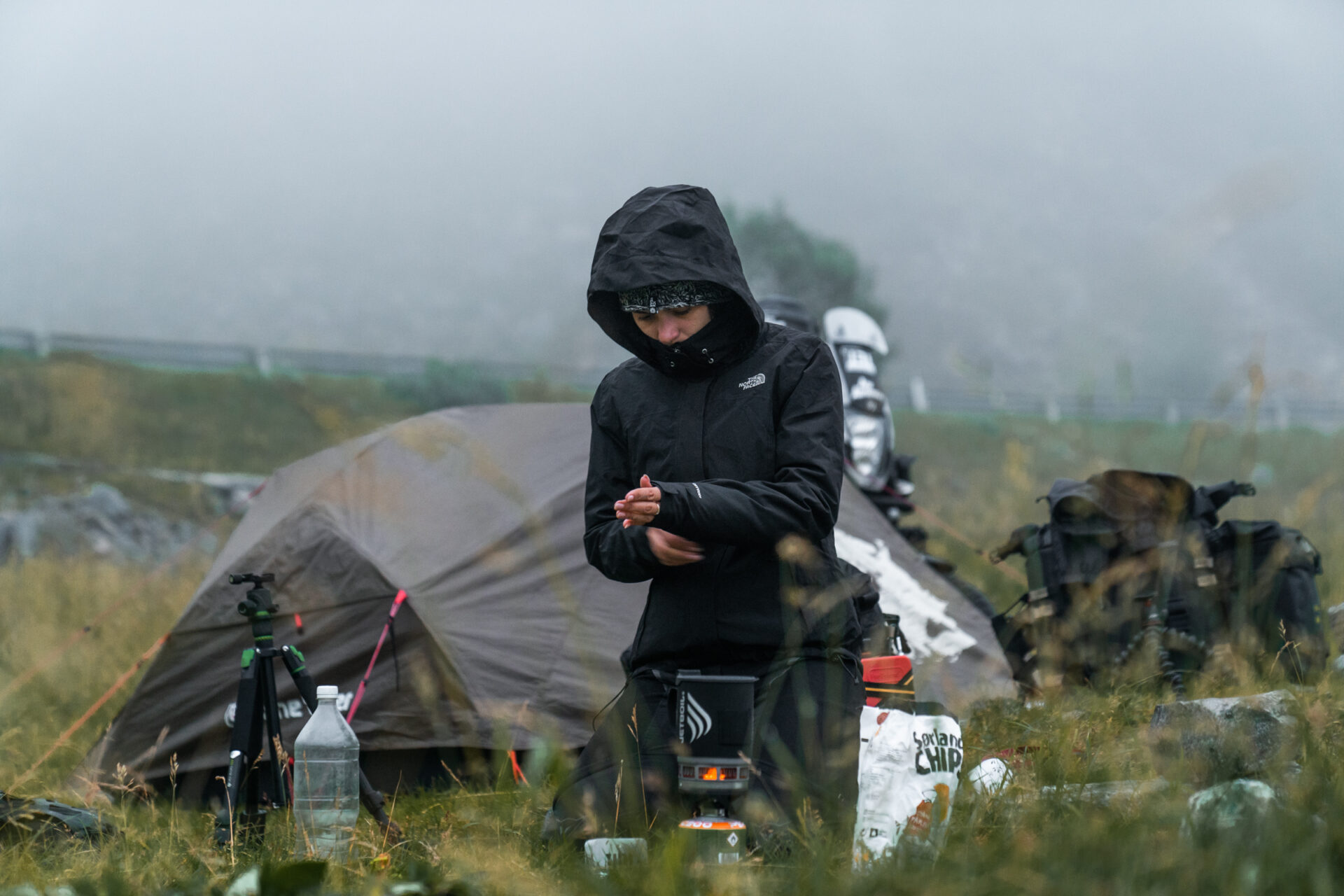 Time in Lofoten passed so quickly that in a blink of an eye we were in Andenes, where we visited the space center – Spaceship Aurora. There, we'd play the role of real astronauts. Then we went by ferry to Senja Island, which surprised us very positively, and from which we'll start the next part of our story – Norway 2021 – Chapter III
Let's end this chapter with a short video compilation from the trip.