Universal Thermoactive Clothing
Thermoactive underwear is a must-have for everyone who's living an active life. Its main advantage is excellent moisture-wicking properties. It also fits well to the body, without restricting movement. Thermoregulatory properties will be appreciated by both amateur athletes and professionals. Biking, mountain climbing, winter sports, or motorcycle sports are just a small part of the activities in which proper body thermoregulation is important. AdvAnywhere base layer, created in cooperation with Redline, will work well in all of them.
The Cosmic Outlast® Technology
Outlast® is a material designed by NASA. It was originally used in space suits and astronauts' clothing. Its performance, proven in extreme conditions, was later improved and made available for new areas of application, including the manufacture of specialized sports and hiking clothing. Outlast® is considered one of the most technologically advanced materials used in the production of thermoactive clothing.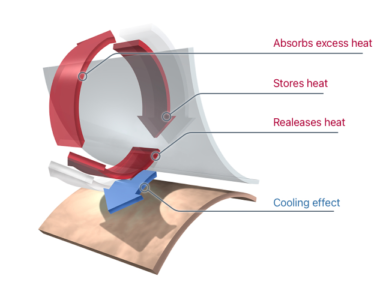 How Outlast® Works?
Outlast® is designed to release stored thermal energy when there is too much of it and store heat when there is not enough of it. It helps thermally regulate the wearer's microclimate, providing optimal thermal comfort over a wide range of temperatures. Reduces overheating during physical activity and reduces perspiration – dry skin cools slower!
Excess body heat is absorbed and stored by the Outlast® thermo-material. If the body temperature drops, the stored heat is released again. As a result, the technology constantly compensates for the temperature to prevent overheating and overcooling. This effect is achieved through the use of a natural wax material housed in microcapsules.
More Specific?
A heat source (usually the user's body) transfers heat to the Outlast® thermo-material. The microencapsulated wax (usually rapeseed oil-based) liquefies under heat. The wax is securely encapsulated in the microcapsules. According to physical law, the temperature does not increase further when changing the physical state from solid to liquid. Figuratively speaking, heat energy can be used to change the physical state of the wax. And this is where the Outlast® effect becomes noticeable: body heat no longer heats up the microclimate, but makes the natural wax melt. The Outlast® thermo-material thus acts as a heat buffer, significantly reducing the wearer's heat peaks. This leads to a significant improvement in comfort and reduces sweating.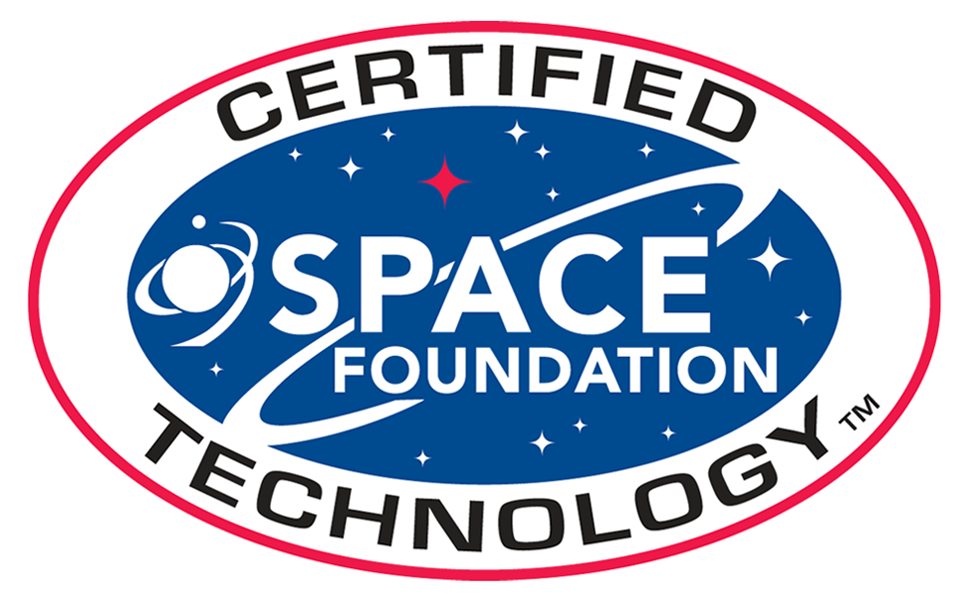 Certified Space Technology™
Outlast® thermoregulating technology was awarded the "Certified Space Technology™" in 2003 by the Space Foundation, an international non-profit organization that promotes space activities. Outlast® is the only brand in the world to receive this quality label for its proactive thermal management.
Product Made 100% in Poland in Cooperation with Redline®

The highest quality is guaranteed by Redline® – a Polish company specializing in the design and production of motorcycle clothing. AdvAnywhere thermo pants are based on the well-known and highly valued by motorcyclists MARS 2.0 cut from Redline. Thanks to the many years of experience of the Redline team, we know that the clothes we offer have a well-thought-out and refined cut that meets the highest expectations.
Main Features of AdvAnywhere Thermo Pants
Quick-drying PES knit fabric with thermoregulatory Outlast® technology
Flexible fabric that will perform during any activity
Crotch gusset for improved comfort and mobility
Minimal flatlock seams
Operating temperature: from -7°C to +20°C
GSM: 170 g/m2
Material: 91% PES / 9% Spandex + Outlast® MIC Coating
100% made in Poland
AdvAnywhere × Redline logo
Size Chart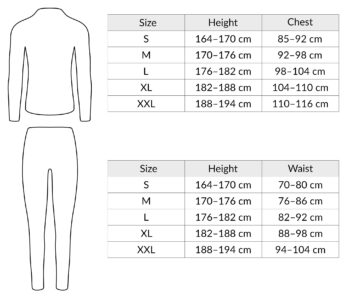 AdvAnywhere thermo pants are stretchable. When they fit well and are not too loose, the effects of use are best.