Posted on:
Hundreds of hours in the rain, miles in the mud, numerous river crossings, and a variety of weather conditions in freezing temperatures and even in 40-degree heat. In such conditions, I tested the Discovery GTX boots from REV'IT!. Regardless of weather and conditions, motorcycle boots must perform their most important functions. They should be comfortable, never get wet and, above all, protect the foot and leg from potential injury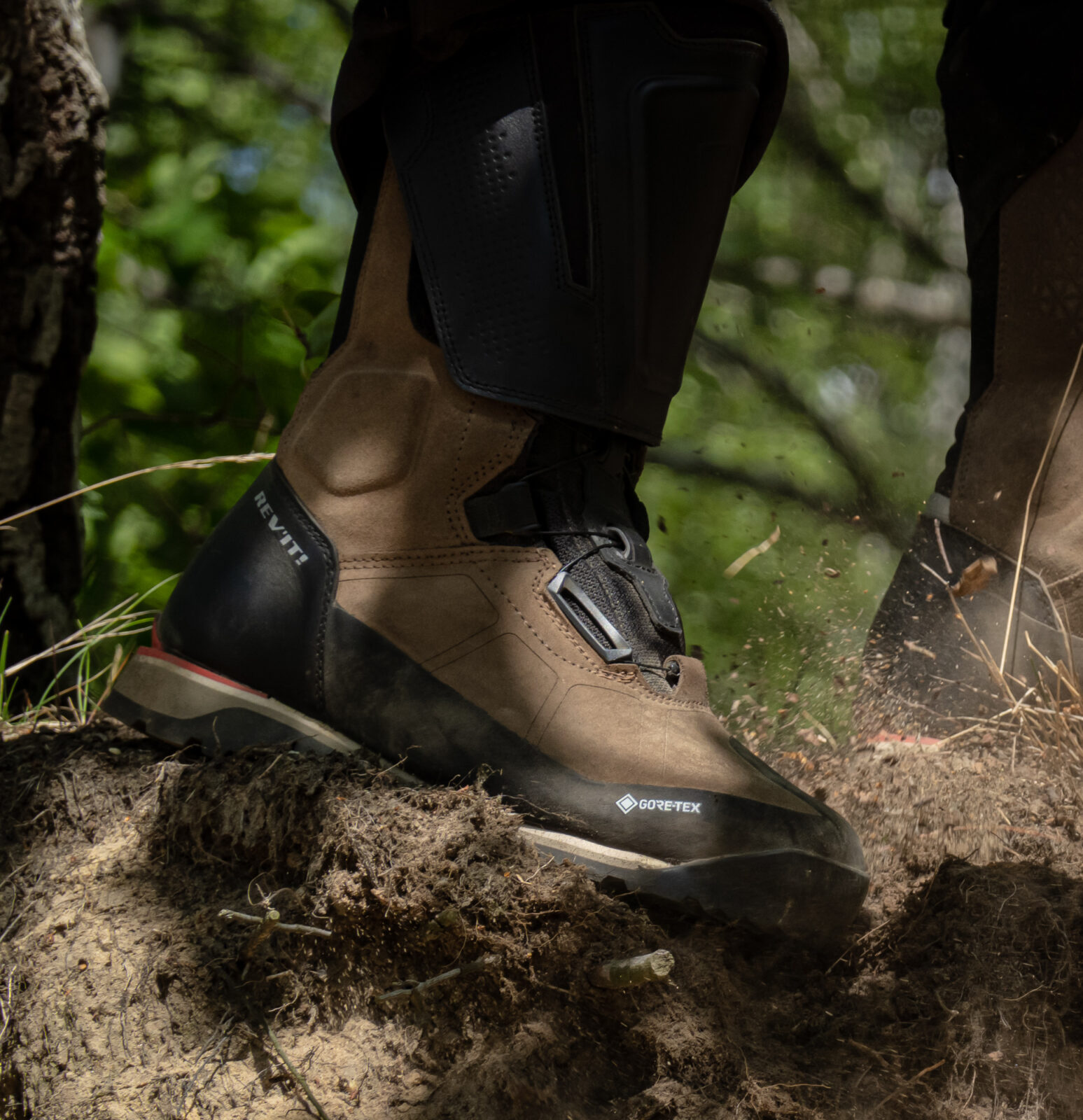 Motorcycle adventure is not only about riding in the saddle and REV'IT! knows this very well. The motorcycle boots they designed are also very comfortable once you get off the motorcycle. For me, as a travel photographer, this is very important. I often get off the motorcycle to walk around to photograph the area, climb rocks and trees, and cross streams. Such walks in uncomfortable, constricting boots would be daunting and impossible after a short time. The Discovery GTX boots provide the comfort and flexibility that the adv traveler needs.
Safety – a Well-Felt Balance of Reinforced Parts Combined with Flexibility
Discovery GTX boots are super sturdy – the most vulnerable areas are reinforced. I had no mercy for them while running and jumping over rocks, looking for frames for travel photos.
There's a thermoformed panel on the shin to absorb impact.
A SEESOFT™ impact energy-reducing layer, which you may find also in the protectors used in the manufacturer's pants and jackets, has been woven into the boot's tongue.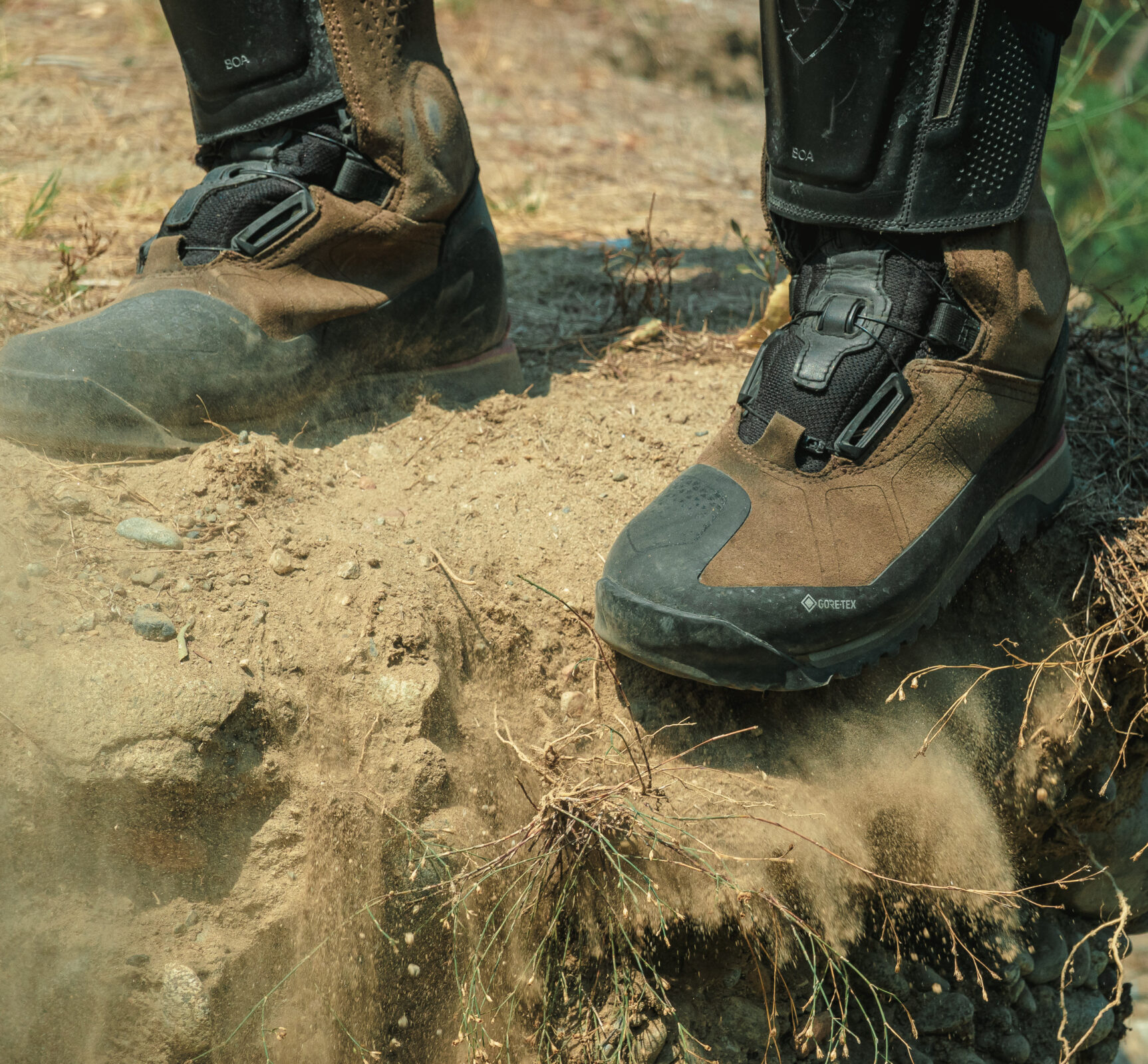 The ankle, toe cap, and heel cup have also been padded with a thermoformed protector.
In addition, the side panel has been stiffened and reinforced. The whole structure is solid, but the boot remains relatively flexible in the natural ranges of motion of the foot.
Ventilation
Discovery GTX boots use OrthoLite® insoles that are breathable and distribute moisture well, which, combined with GORE-TEX and 3D Mesh lining, create a well-thermoregulated boot interior. Perfection.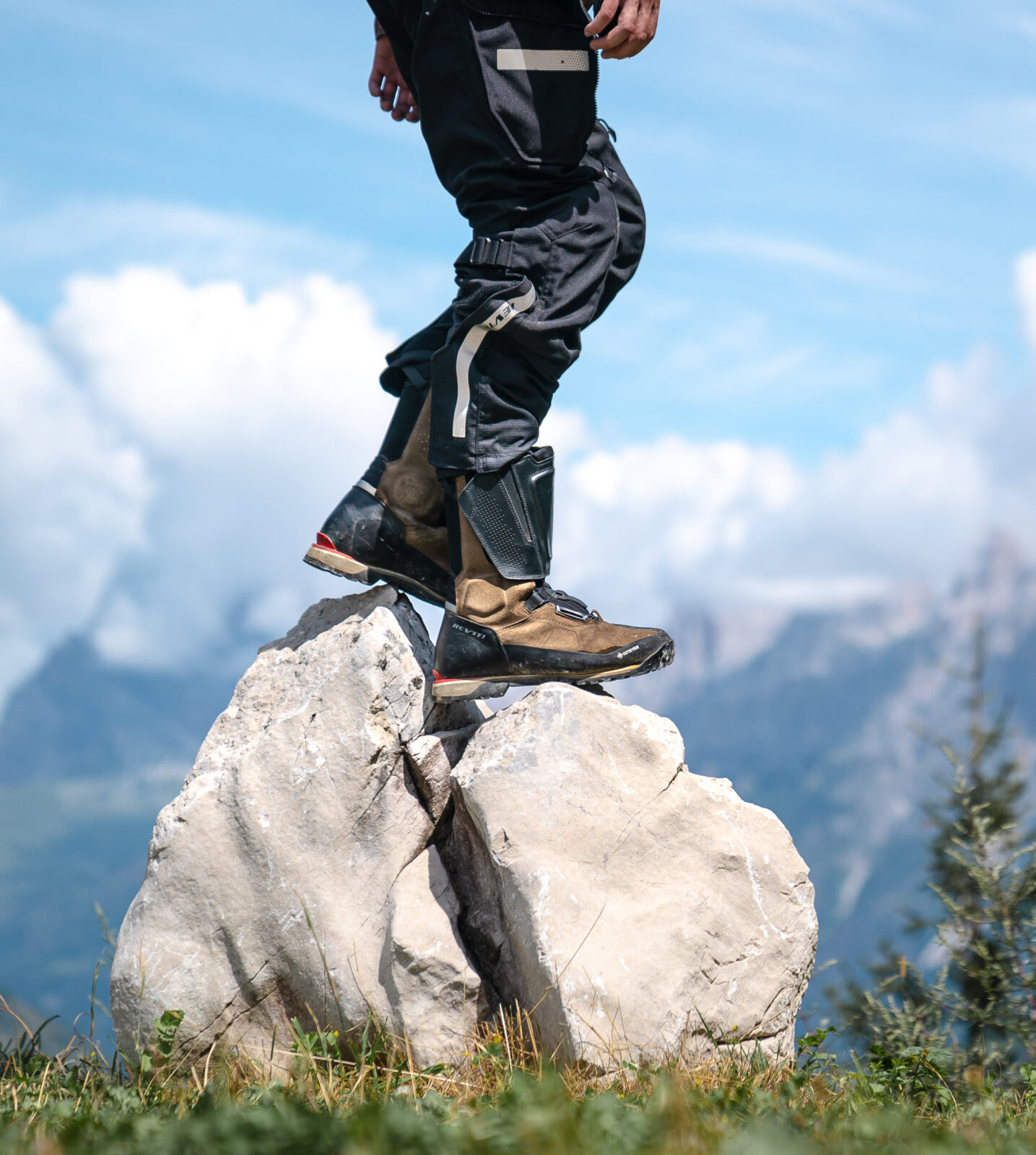 Waterproofing guaranteed by GORE-TEX
GORE-TEX is not only waterproof but also has very good thermoregulation. During lower outdoor temperatures, the temperature inside is effectively insulated.
To put it simply, GORE-TEX is a mesh with eyelets 20,000 times smaller than a water droplet, but 700 times larger than a molecule of vapor molecule. This provides an effective barrier against liquid while allowing the temperature to be regulated.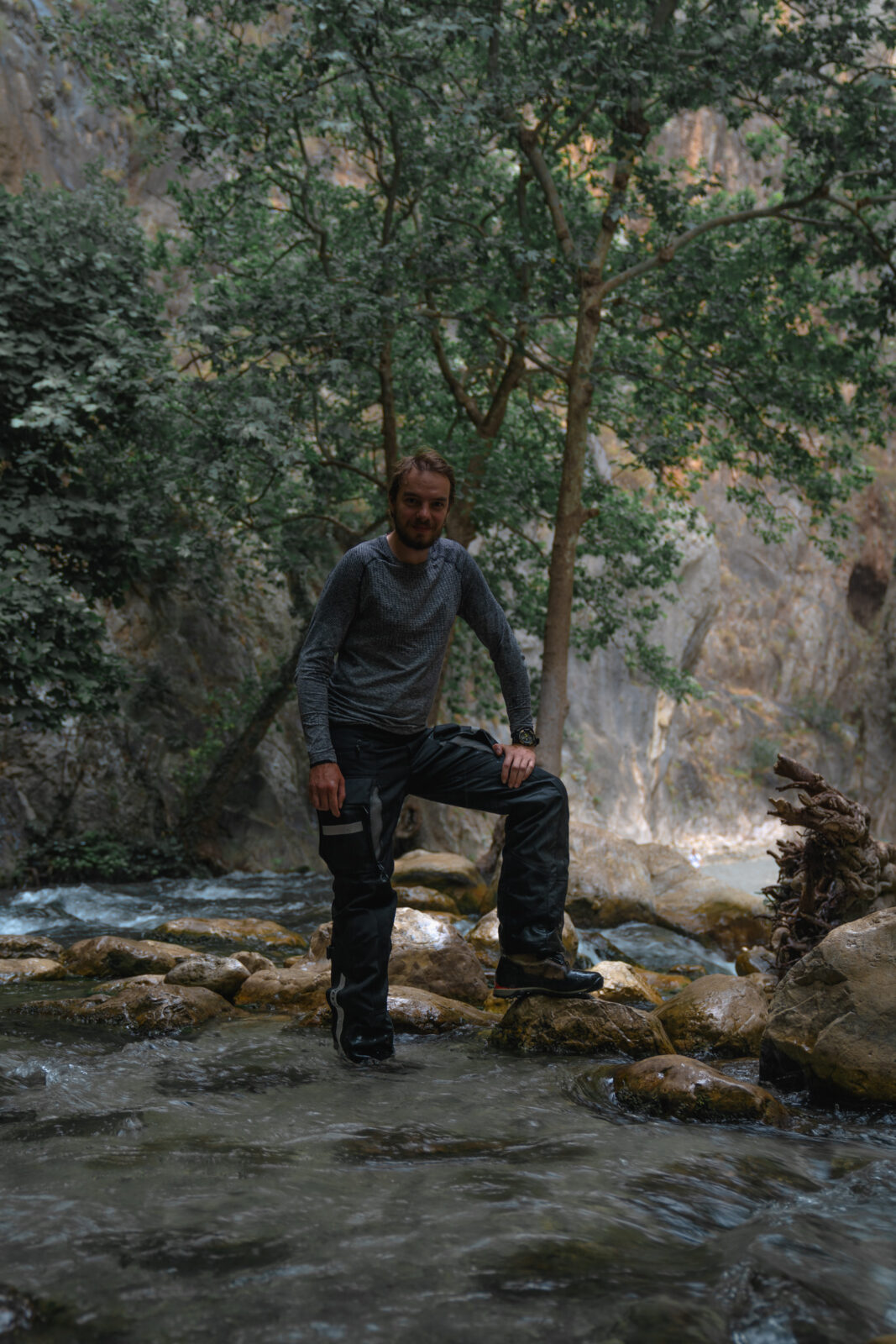 Comfort
It used to be that before I set up my tent and prepared my camp, the first thing I did was to change my footwear to wreak a sense of relief. I'm sure many of you know what I'm talking about 🙂 Now changing shoes is the last thing on the list when preparing for camp.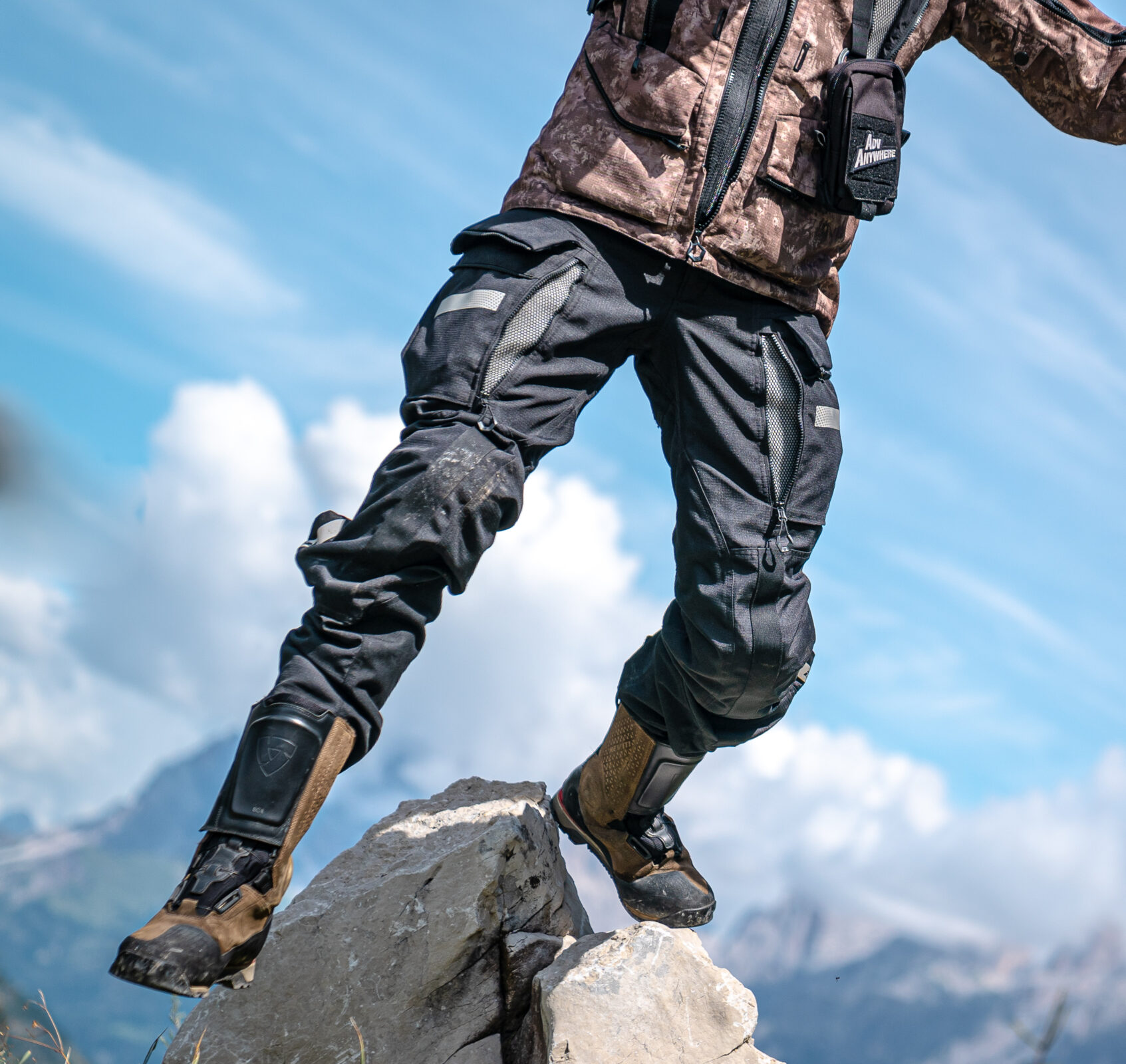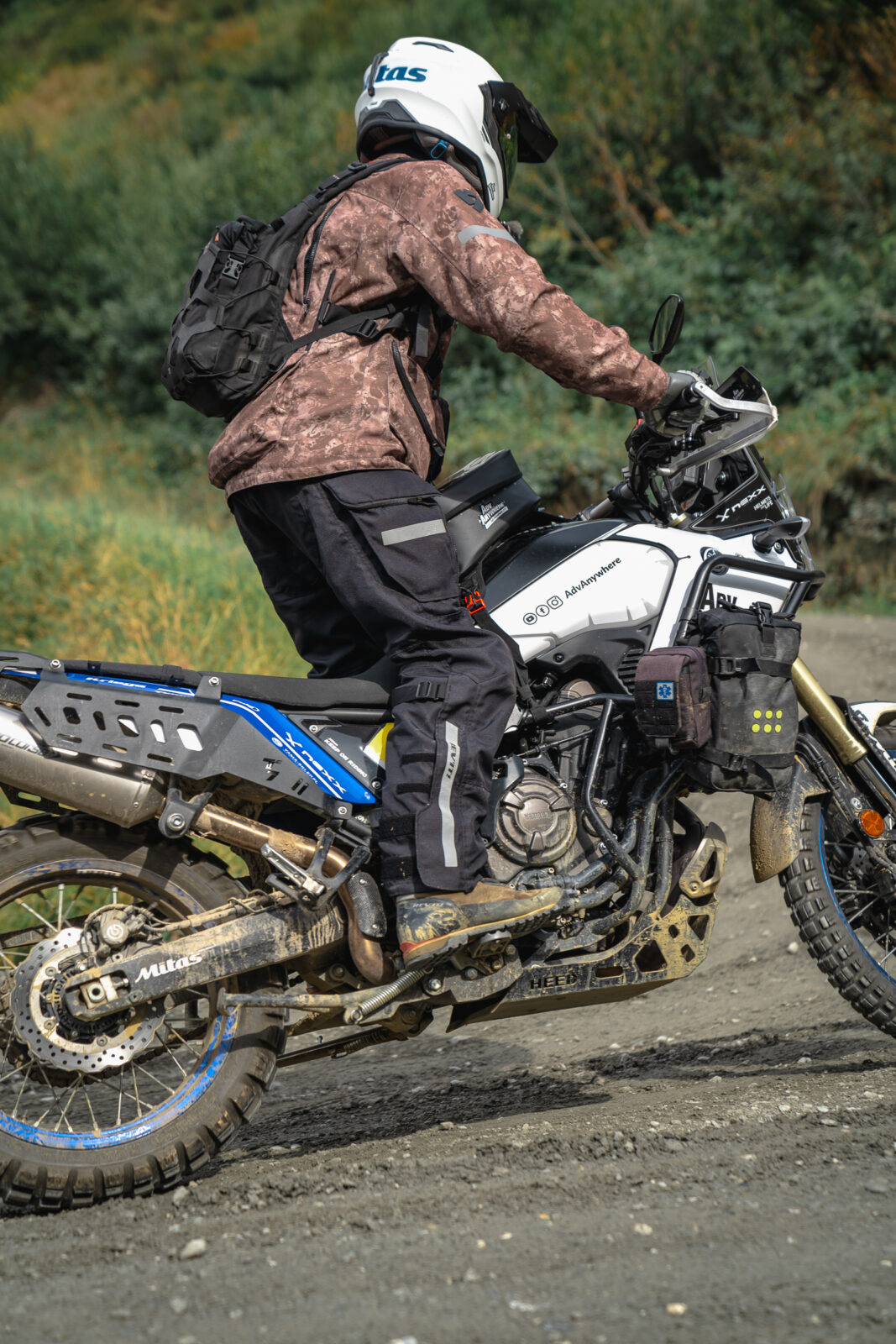 BOA® System
Tightening your boots using the BOA® fit system is a pleasure. The boot adjusts perfectly to the shape of your leg. My chicken calves didn't always fit into other boots and a lot of slack was left – there, I don't experience it. What's more, regardless of the sock thickness, every time I wear the boot I'm assured of a perfect fit.
After several thousand kilometers on a motorcycle, the boots loosen up and the lace at the midfoot compressed worse, but it was enough to pull it firmly with the fingers before using the knob and the boot lay perfectly again.
The entire design of the BOA® system is also lighter than other solutions.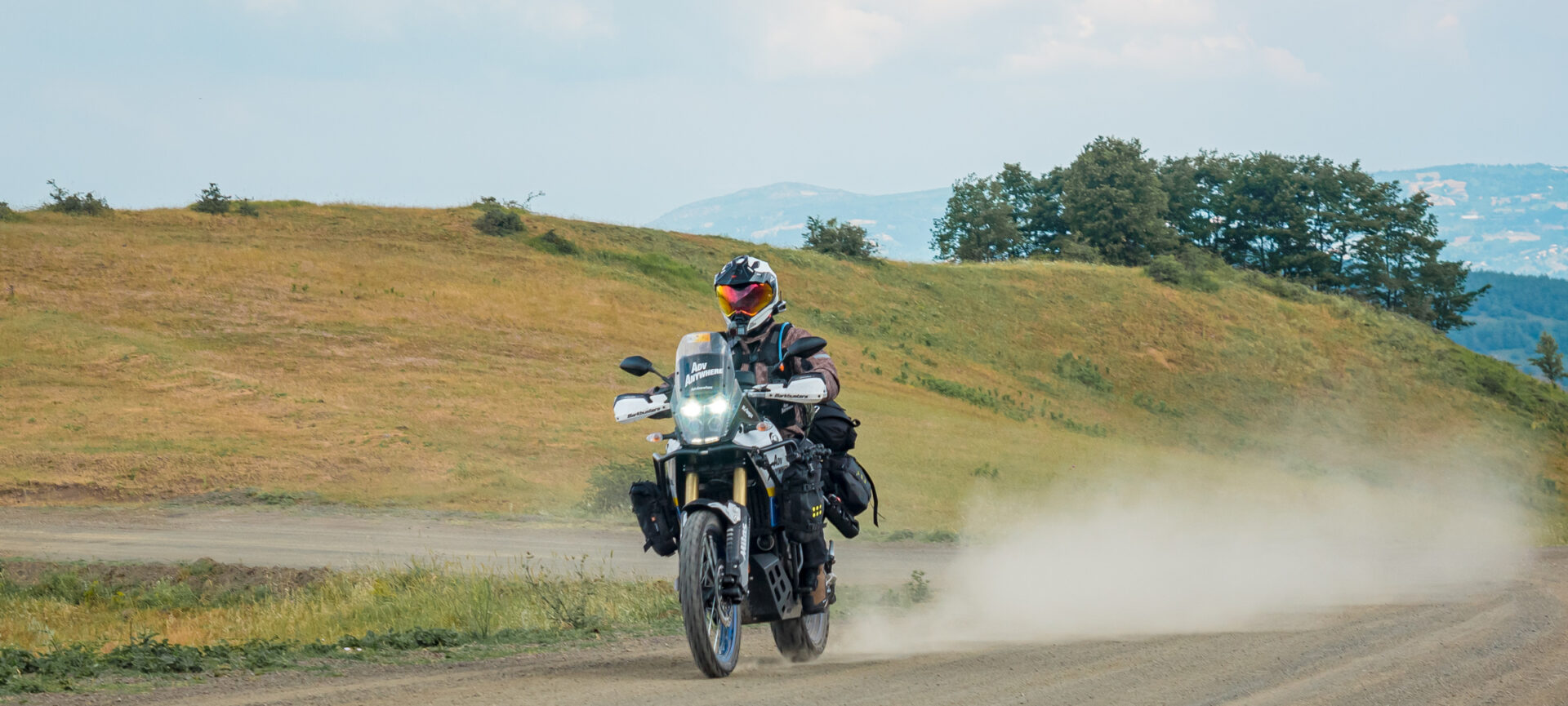 Vibram®
As soon as I saw the Vibram® logo on the sole I knew immediately that the pleasure of walking would be first class. Excellent grip, stability, and control are what Vibram® is all about. I had already convinced myself of this by climbing Norwegian peaks in the Furoshiki "shoe-socks" from Vibram®.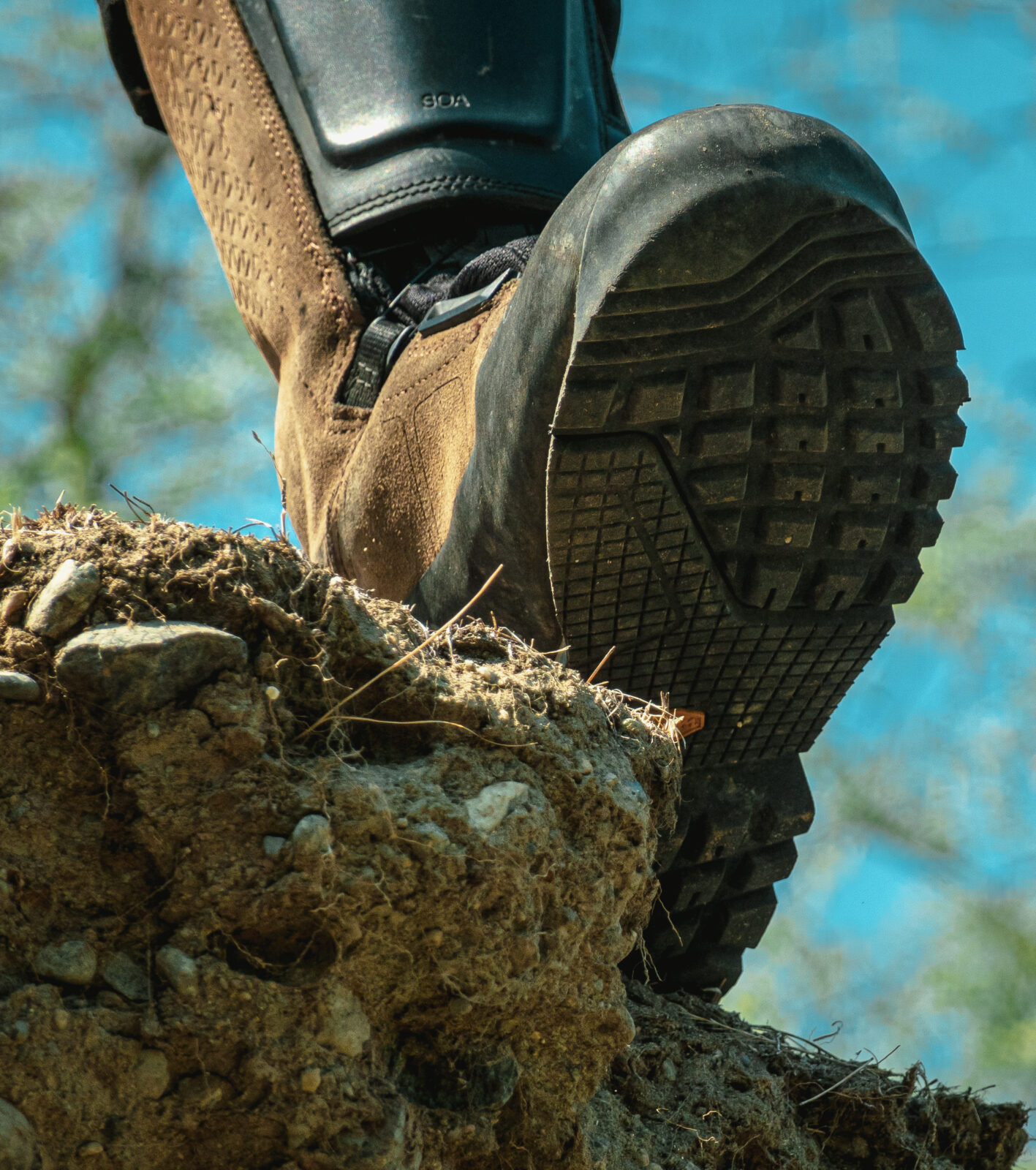 The multi-layer sole with different densities brilliantly absorbs vibrations both while riding on asphalt and standing off-road. This is a very big plus for adventure motorcyclists who, like me, don't use rubber overlays on motorcycle footpegs. It's also because of this sole construction that walking is comfortable.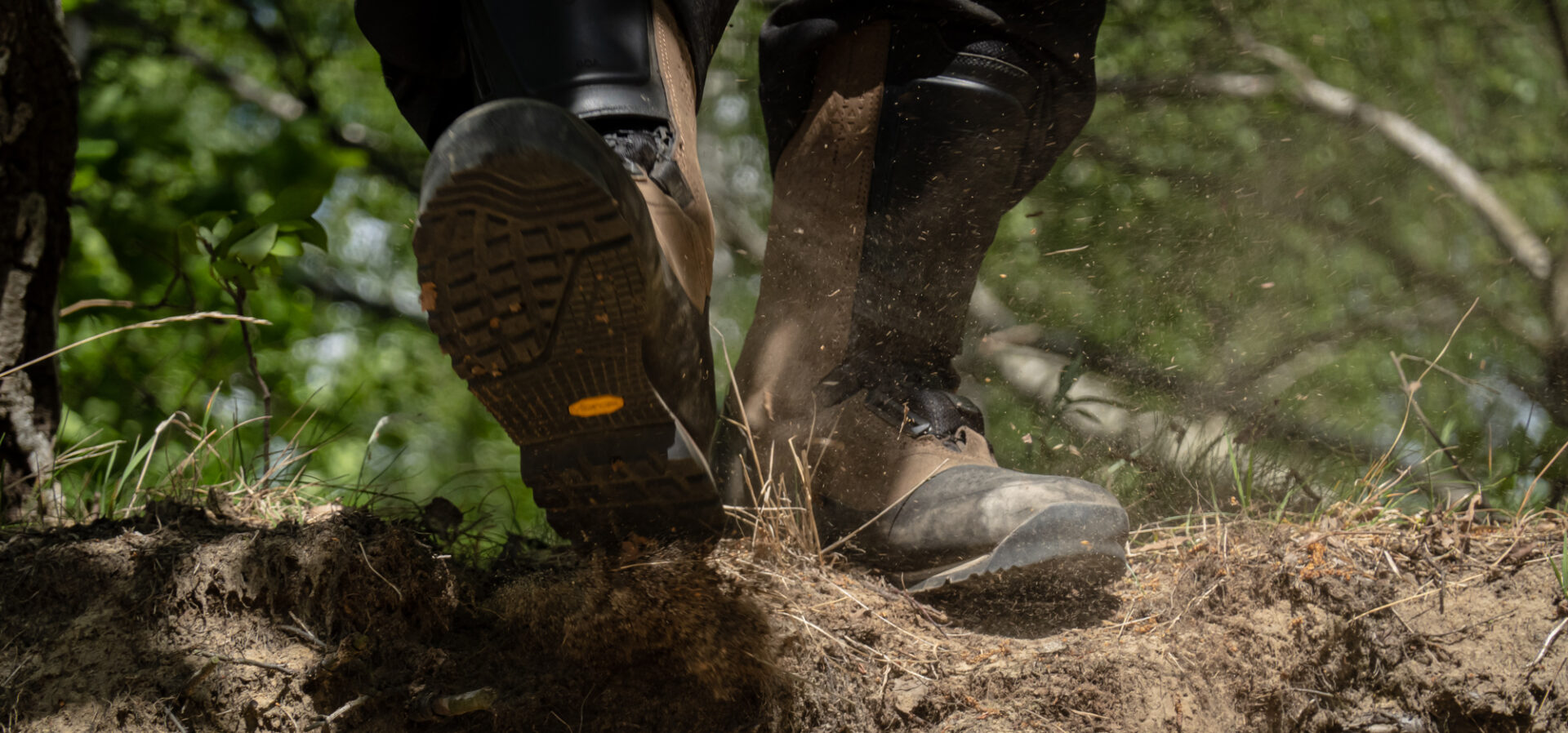 OrthoLite®
OrthoLite® is another well-known and reputable company whose excellent insoles are used in the Discovery GTX boots. The technology used here is the X40 insole, which is another factor that contributes to comfort by improving the flexibility of the boot's interior.
OrthoLite® doesn't compress after time, so the inside of the shoe stays like new.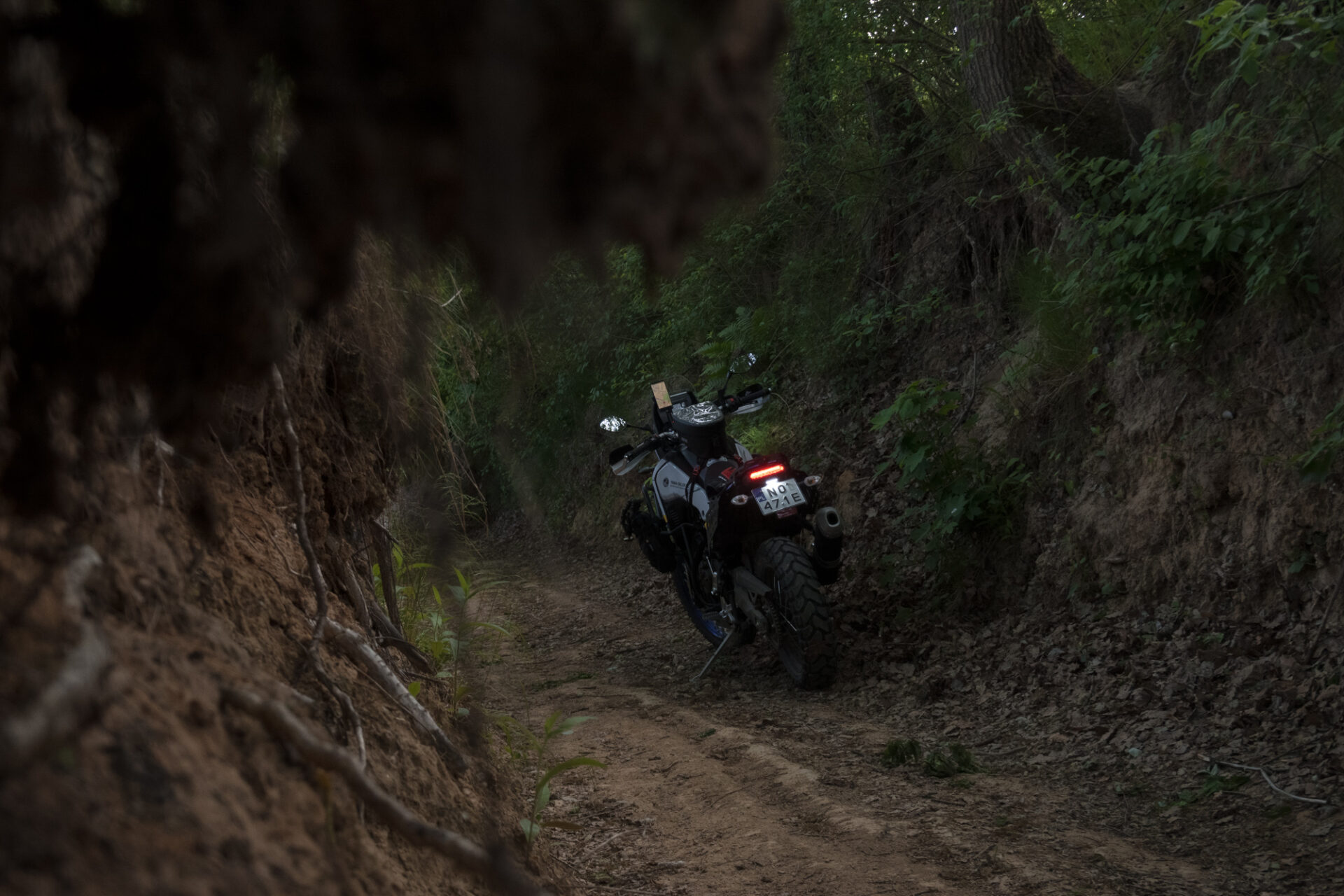 Summary
Discovery GTX are motorcycle boots that lack nothing. In such boots, you can go on an adventure anywhere, in any conditions, without compromise.
For me, the major plus is first of all comfort and reliability. To design such a boot selecting and using technologies that work perfectly together is a great advantage for me. It is a certification that the product is well-thought-out and well-made.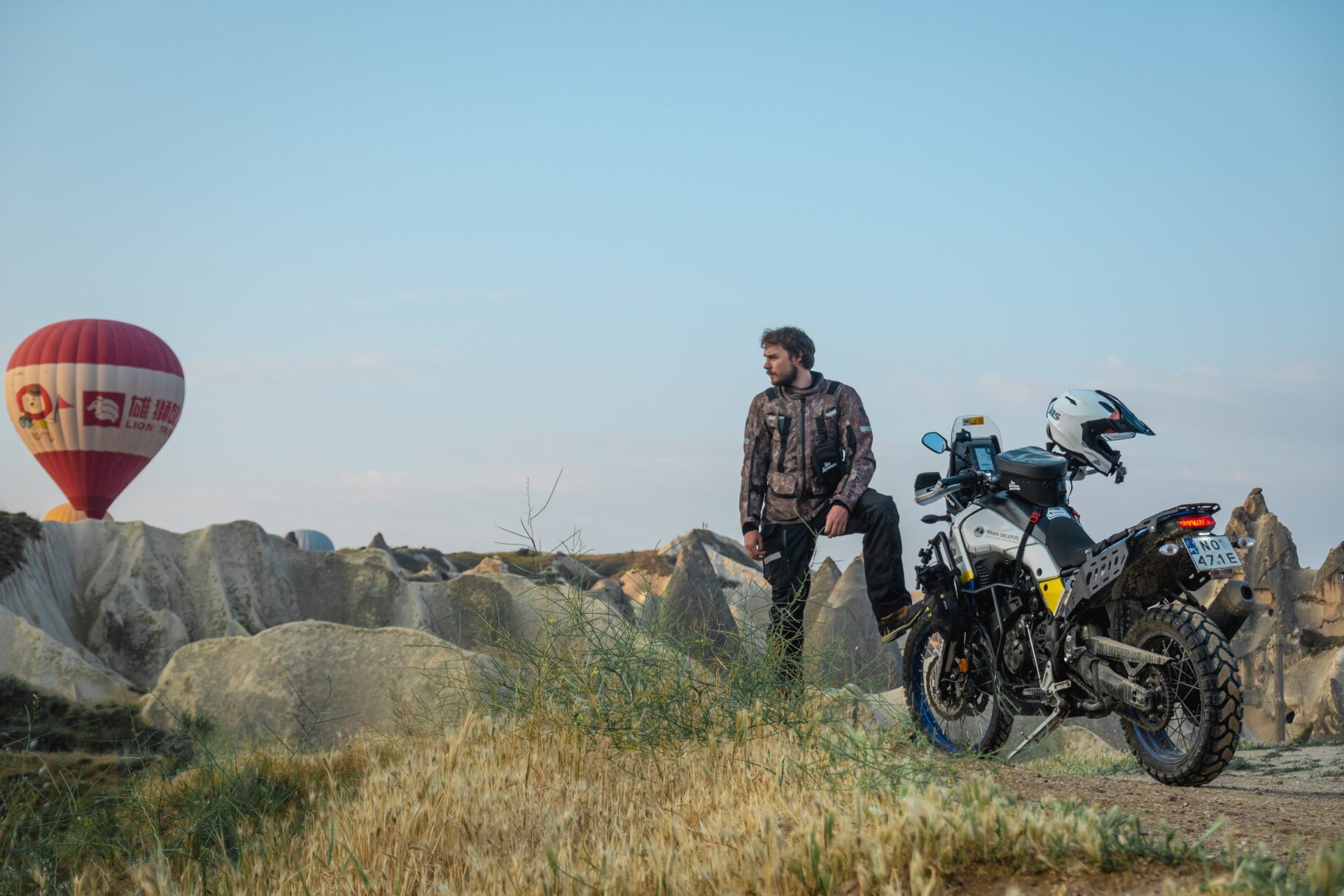 If you value comfort or even like to ride in "non-motorcycle" boots precisely because they are simply more comfortable, then you should definitely take a look at the Discovery GTX from REV'IT!.
The reliable GORE-TEX waterproofing will come in handy when you're riding in the rain, checking out fords before a motorcycle ride, as well as when you're riding through mud and more difficult terrain.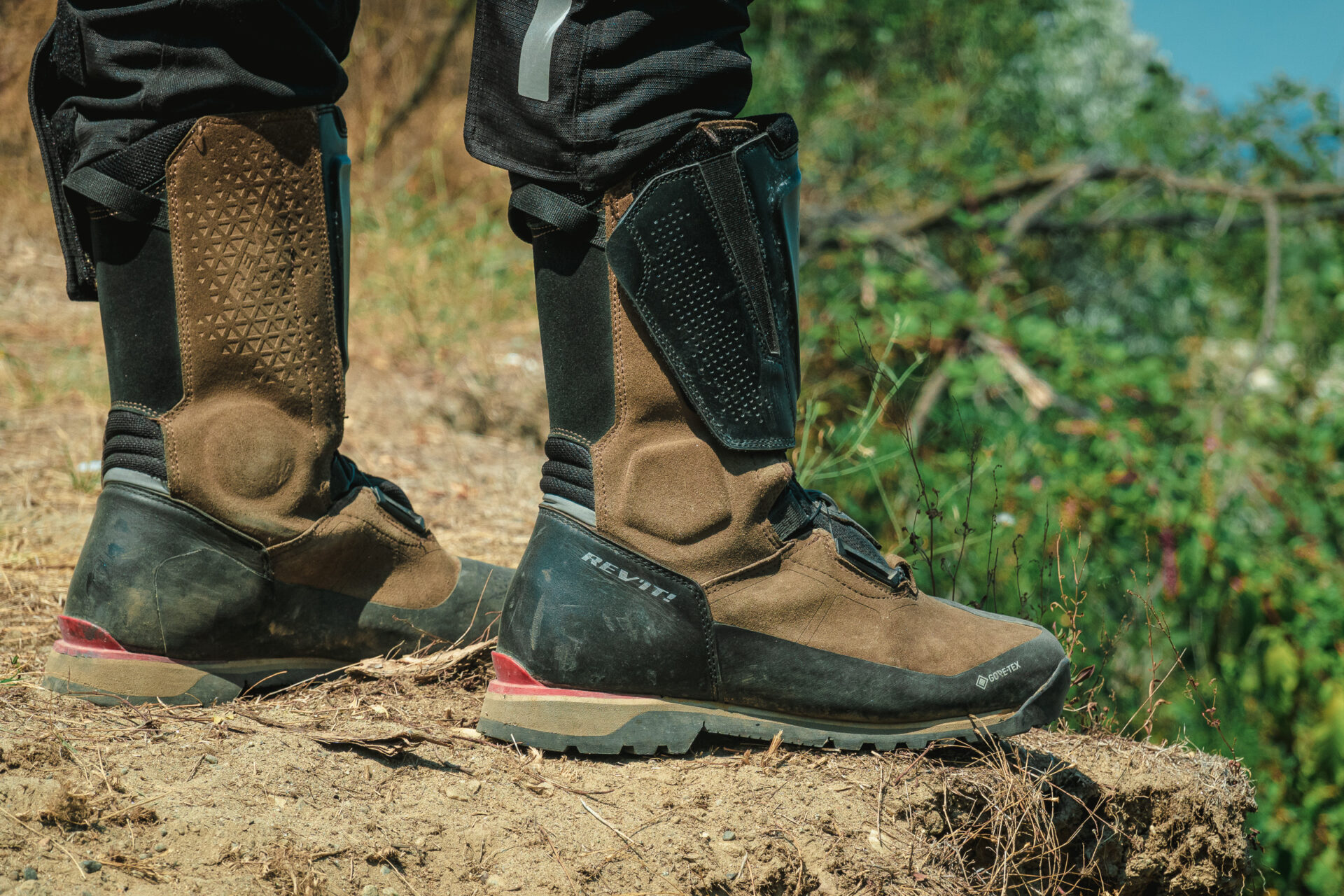 Whom are these boots for? Certainly for short- and long-distance motorcycle travelers, oriented to travel in all conditions, not afraid to go off the asphalt. In my Discovery GTX boots, I rode a loop around Turkikye and a while later almost the entire Italian TET route, and then the Italian ACT route. After more than 15,000 kilometers, the shoes are in great condition, and my legs are grateful for the comfort each day of the trip.
However, it's important to remember that these are not boots for riding in rough terrain. In a ride geared mainly to off-road, for safety reasons, taller and stiffer REV'IT! Expedition GTX boots will work better.