Posted on:
REV'IT! Sand line is well-known in the motorcycling world. After several seasons of riding in the Sand 3 model, the time has come for a new, refreshed set.
In this review, I'll focus on a few details that you appreciate while traveling, improvements over the previous version, and I'll give an overall personal opinion. For all technical information, visit the REV'IT! website.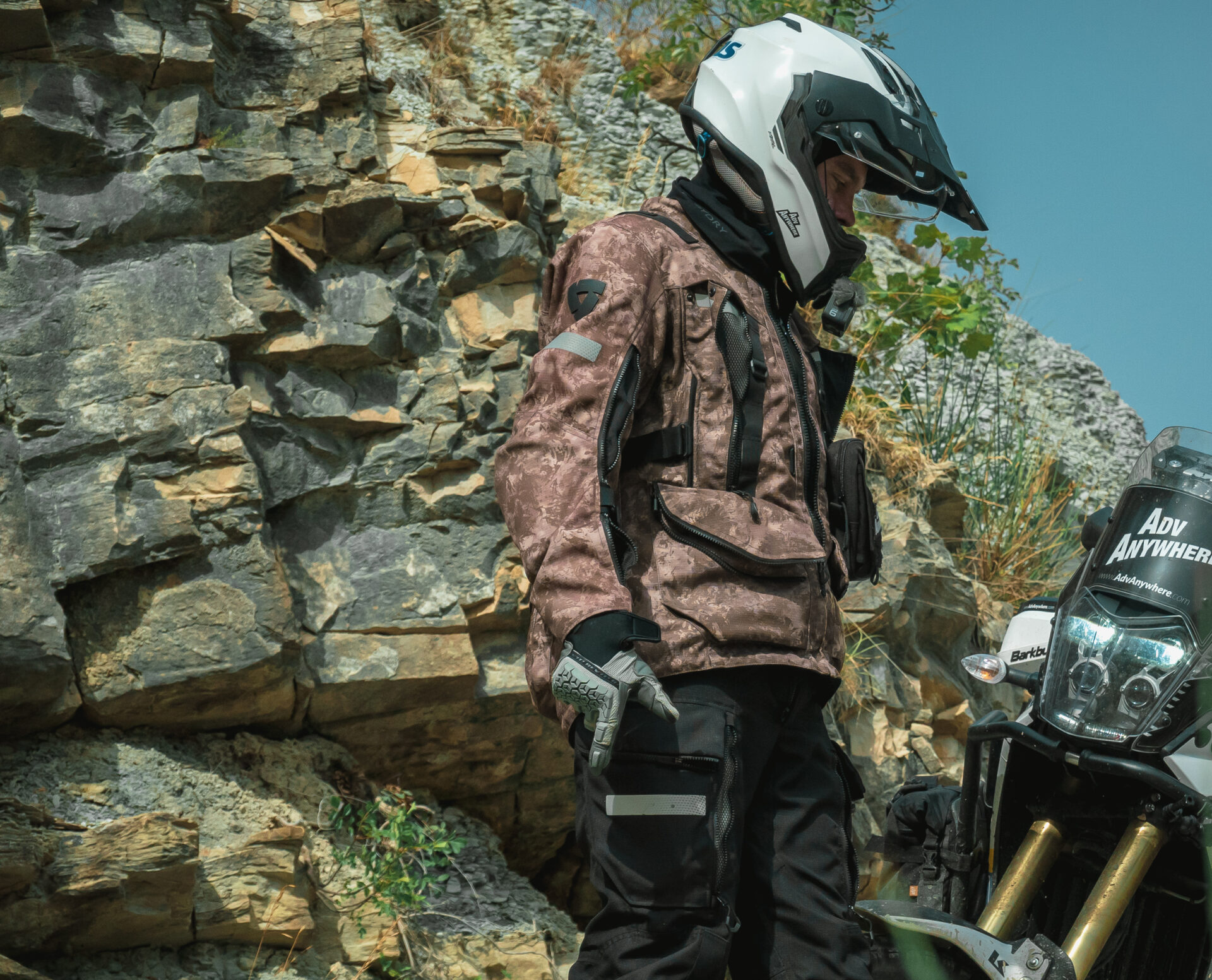 Motorcycle Travel Jacket for All Conditions
The Sand 4 is meant to be a versatile solution for long-distance travel, but it's also a great choice for shorter trips. Designing a jacket and pants that can handle multiple days of riding is quite a challenge. For me, the Sand 3 was the perfect jacket, but let's take a look at what exactly has been changed and improved in the Sand 4 H2O.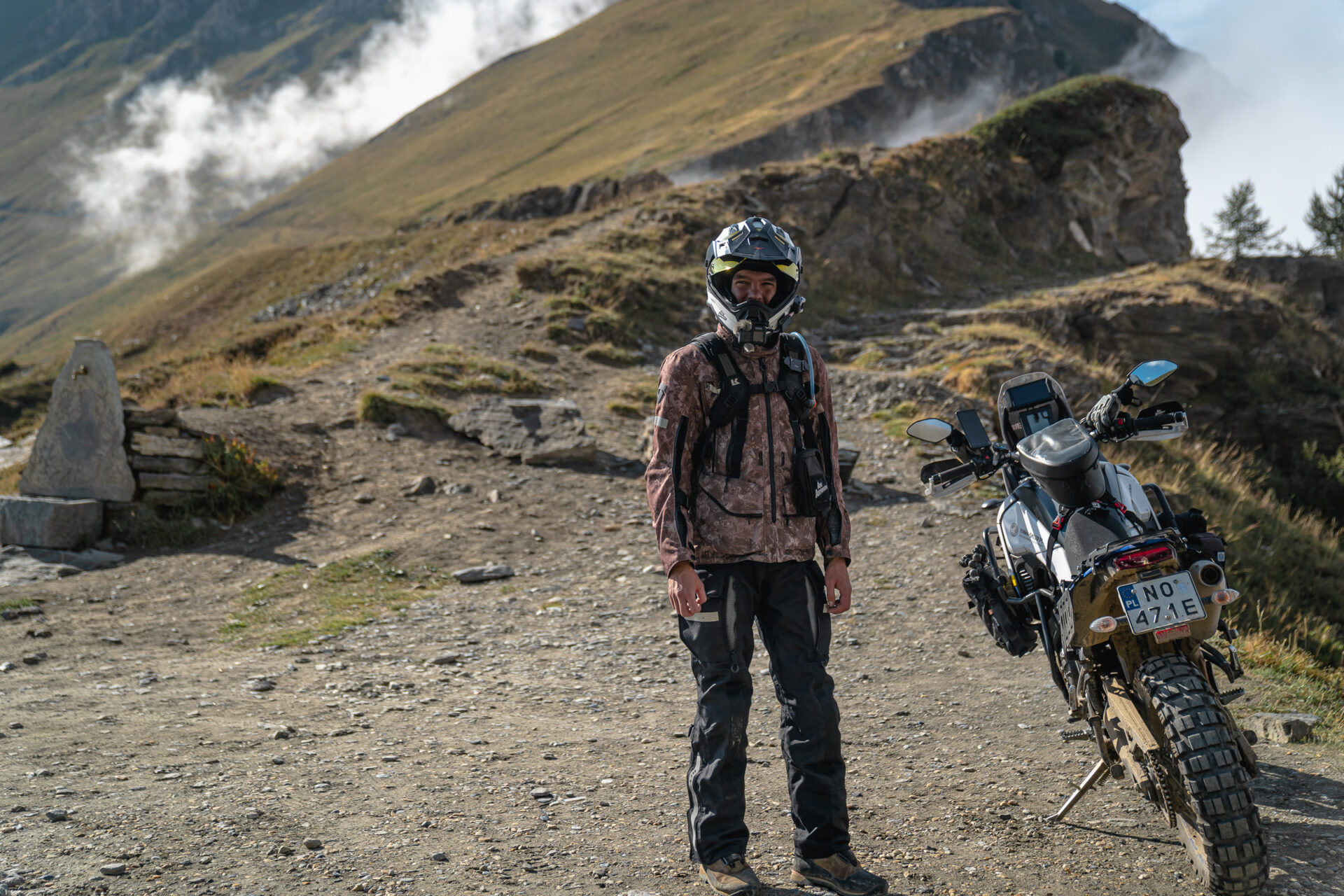 Comfort Not Only on a Motorcycle
The cut and workmanship of the Sand 4 H2O jacket and pants are excellent. Both when riding and sightseeing, the set fits perfectly and does not pinch. It does not hang like a sack, which is often the case with other manufacturers. You can see that the design has been well-developed.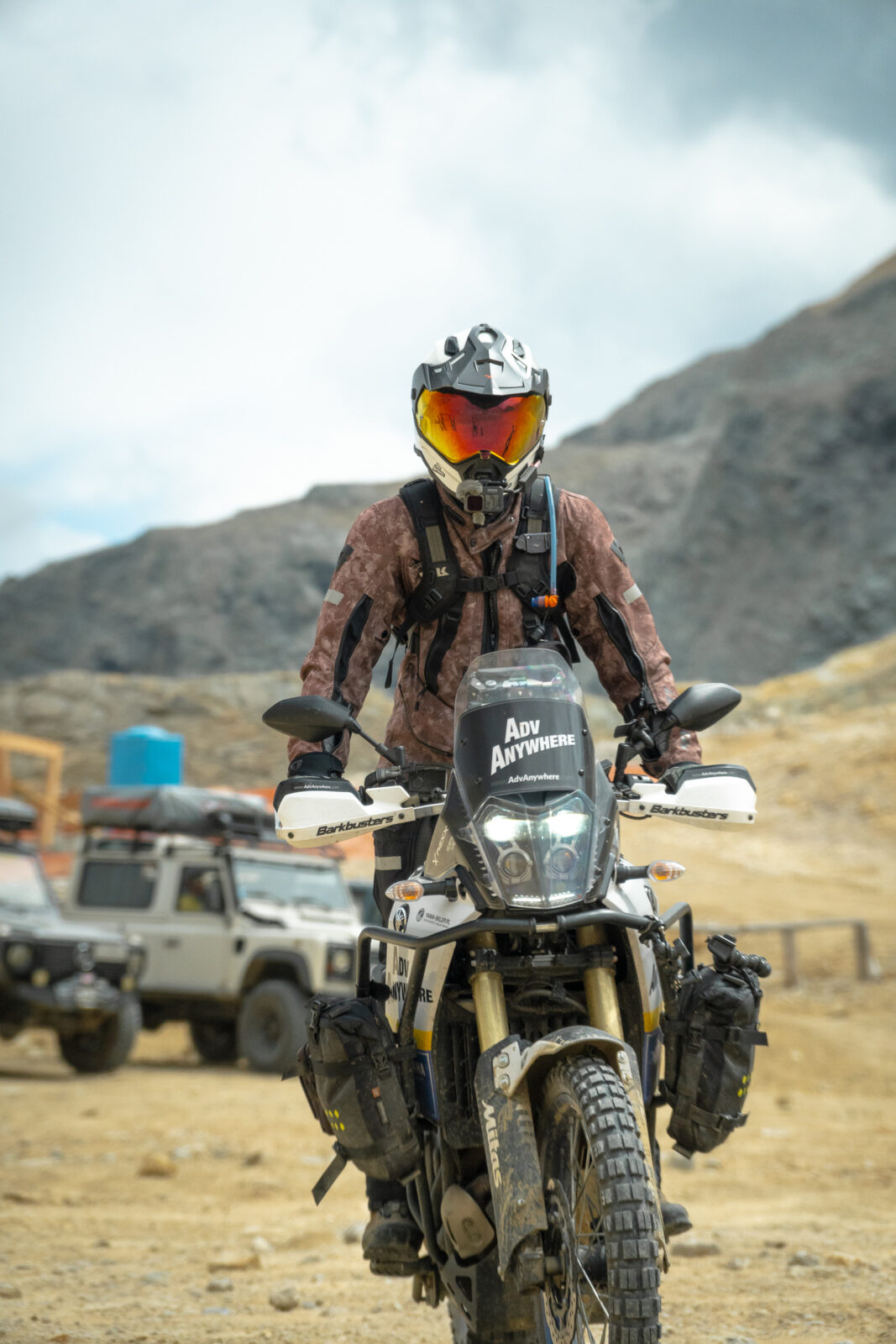 The Sand 4 H2O motorcycle set provides thermal comfort in a variety of conditions. Numerous vents, drawstrings, and straps allow you to adjust the jacket to any climate. In my case, it worked well in the heat of Turkey as well as at the cold Alpine mountain tops.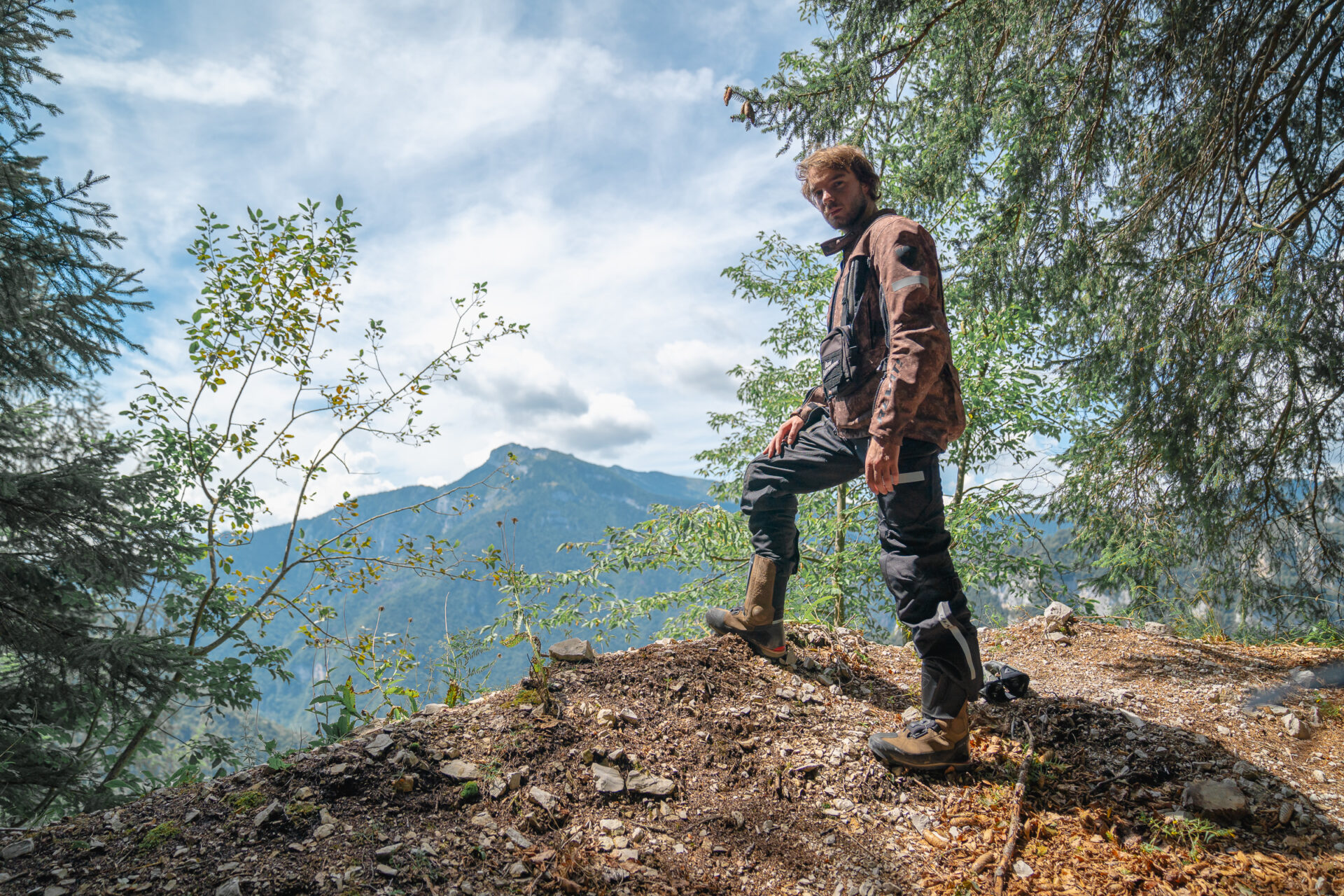 Sewn-in straps on the front, shoulders, and on back give you plenty of options for attaching additional items to the jacket. Personally, I always have a pouch with me. It serves as a pocket for my camera, filters, or other small photographic accessories that I always need to have on hand. The accessories can be clipped so that they do not interfere with the backpack at all. I use the Kriega Trail 9 which goes super well with the REV'IT! Sand 4 jacket.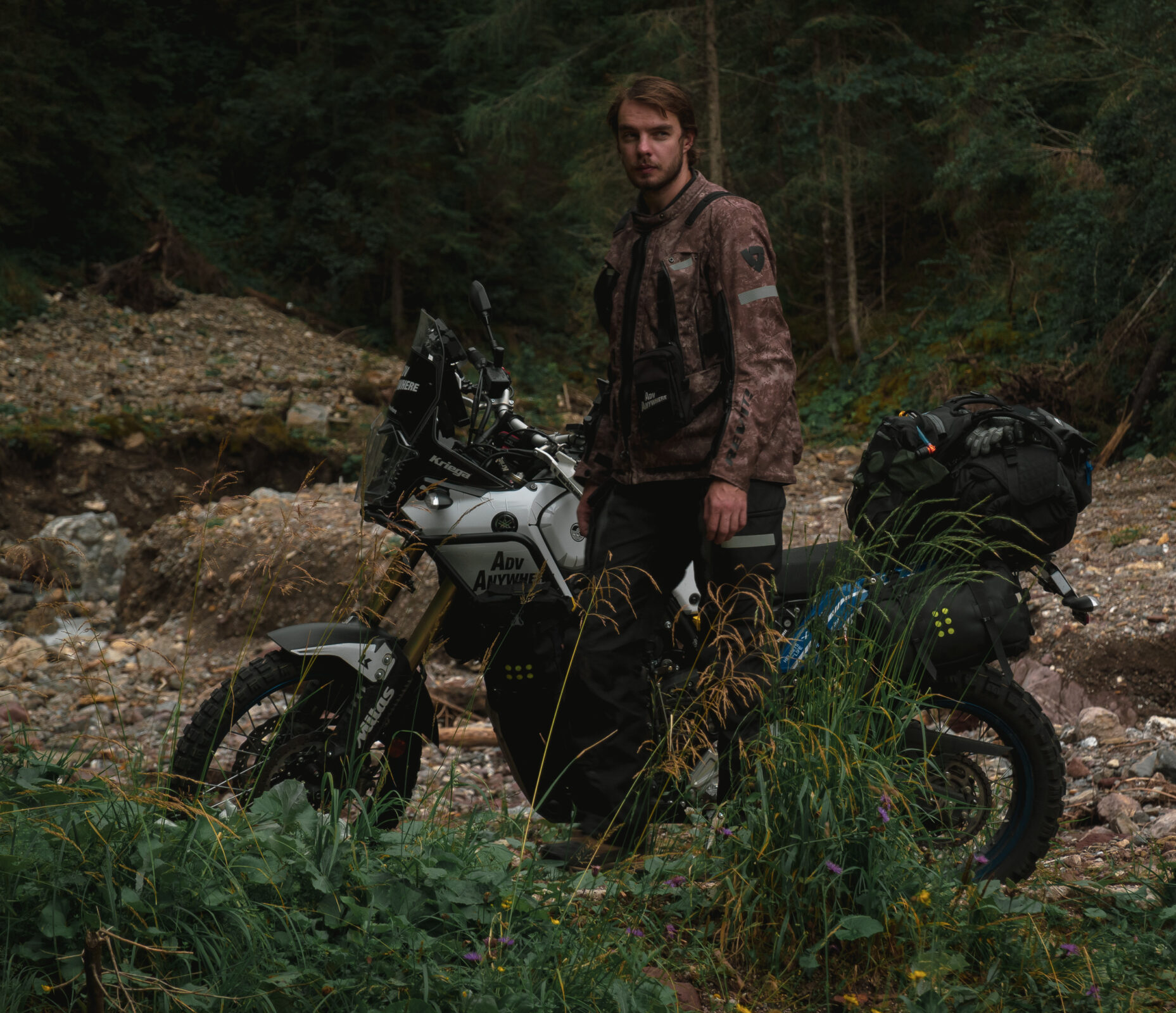 The Sand 4 H2O pants are comfortable and breathable when you open the two large ventilation panels. An additional clip bends the panels to create support and prevent them from closing.
It's also worth mentioning that the front of the pants at the waist does not bend inward. I experienced it in various other pants and it caused great discomfort. Here, the cut is really good.
Well-Ventilated Motorcycle Jacket
When is it too warm when riding a motorcycle? Well, there are two reasons. The first is simply the hot temperature outside; for example, the series of hot days in Turkey that I experienced. The second reason is overheating due to exertion while riding off-road. In both cases, it's extremely important that we have good thermal regulation. Otherwise, we'll experience fatigue, and this will affect our comfort and safety.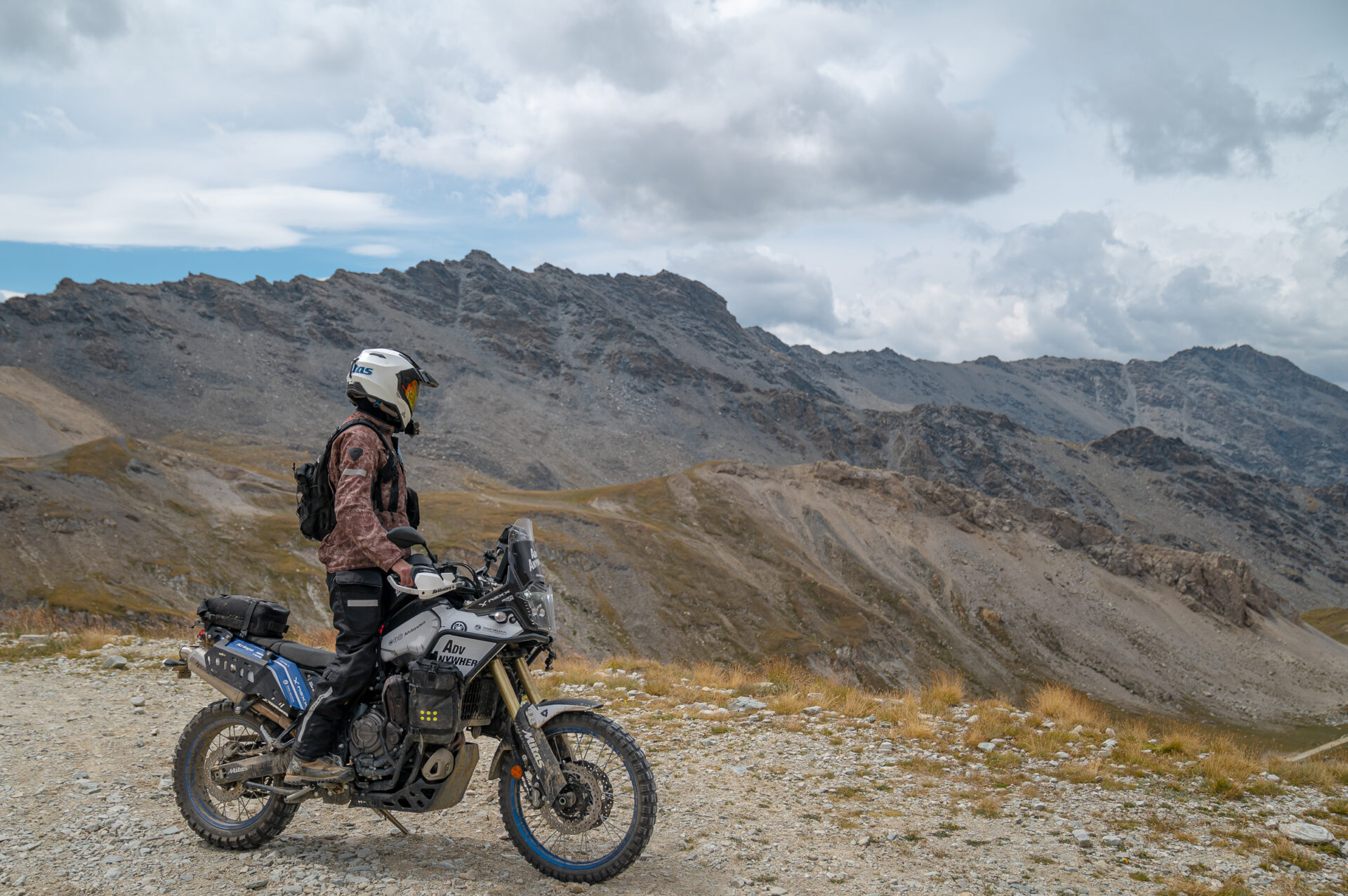 We can only get good thermo performance by combining thermo underwear with a well-ventilated jacket. Some people look surprised when they see I ride in a long-sleeve shirt on hot days, but this thermo jersey ensures that sweat is evenly released and quickly cooled by the air coming in through the openings in the jacket and pants.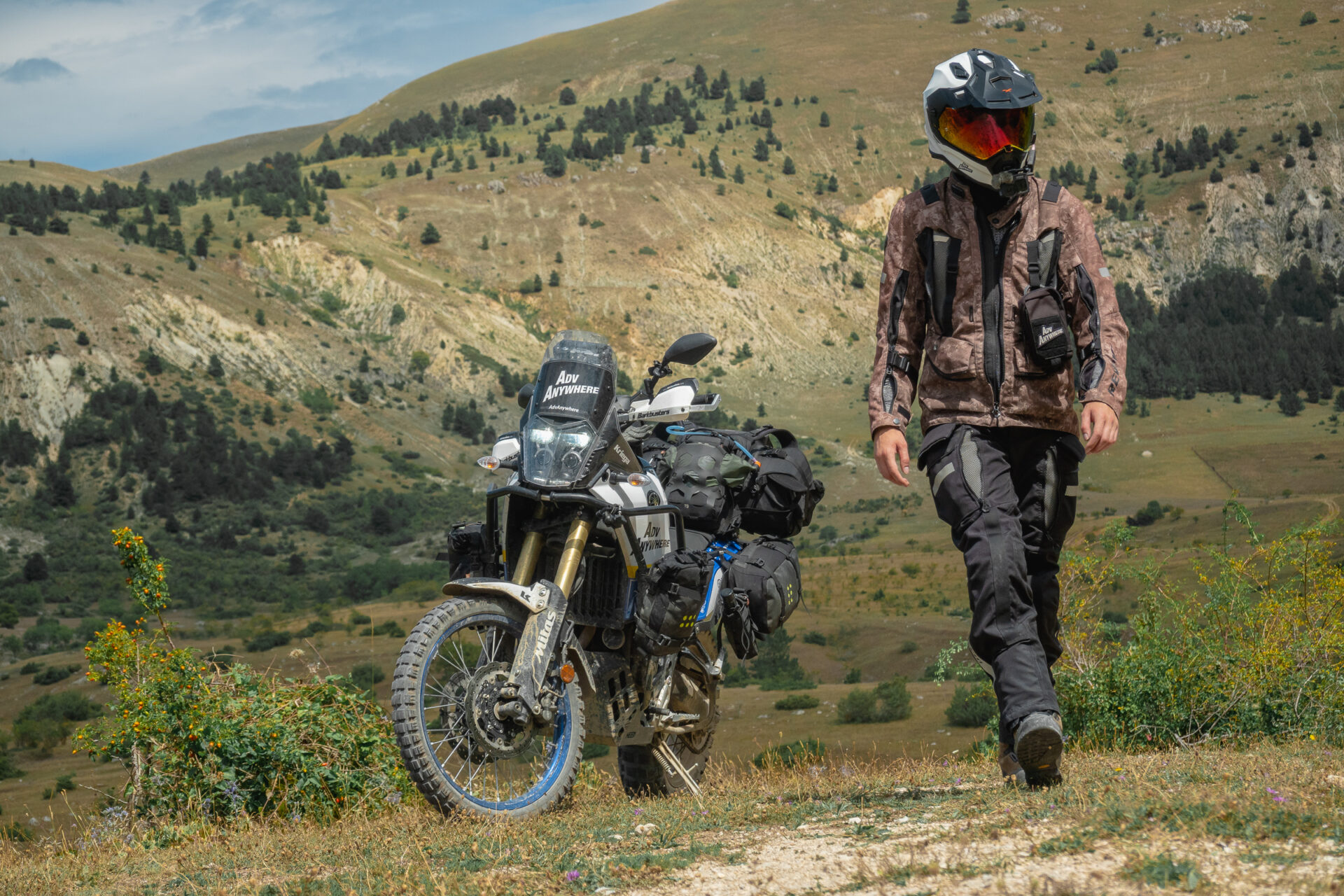 Like its predecessor, the Sand 4 H2O jacket has panels at the front on the chest, through which cool air enters, and two at the back, through which excess heat escapes freely.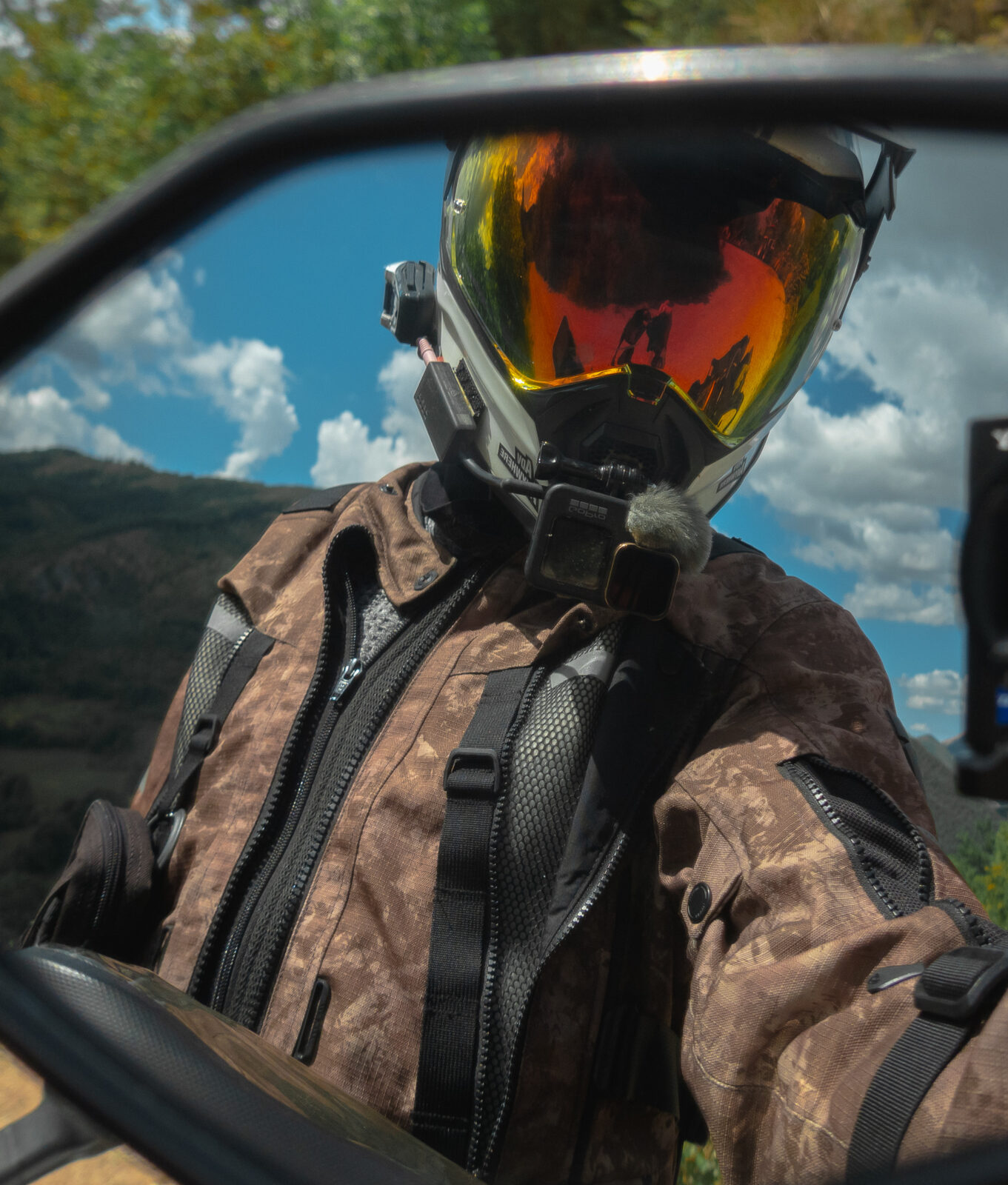 The sleeves have large, solid zippers and can be unzipped all the way down. There's a drawstring in the middle and the upper part is lined with mesh so that when fully unzipped, the sleeves still look good.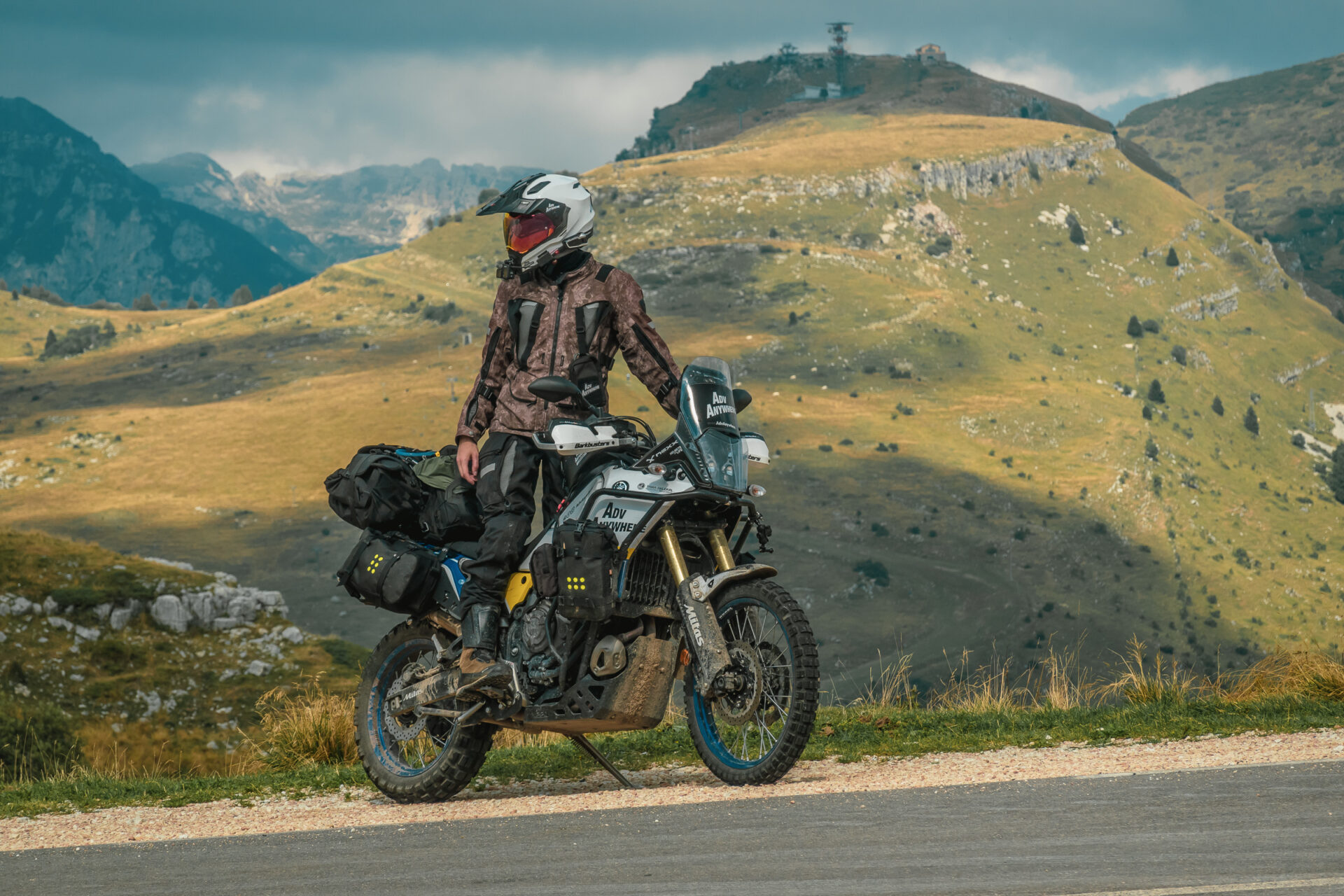 New in the REV'IT! Sand 4 H2O is an additional micro mesh zipper that sits just below the main zipper. It's one of my favorite improvements to this jacket – no more unbuttoned neckline. The mesh zipper can be zipped all the way up to the neck while keeping an extra, relatively large, space for airflow. The jacket then perfectly fits the body. Kudos to the designers for this solution. When the main zipper is fastened by at least a few centimeters, if necessary, we can easily fasten it all the way to the neck while riding and we don't need both hands for this. All zippers in this jacket can easily be fastened and unfastened very conveniently with only one hand.
The ventilation panels in the jacket are quite large, and when unzipped, you can easily hook it to a clip. Simple and reliable.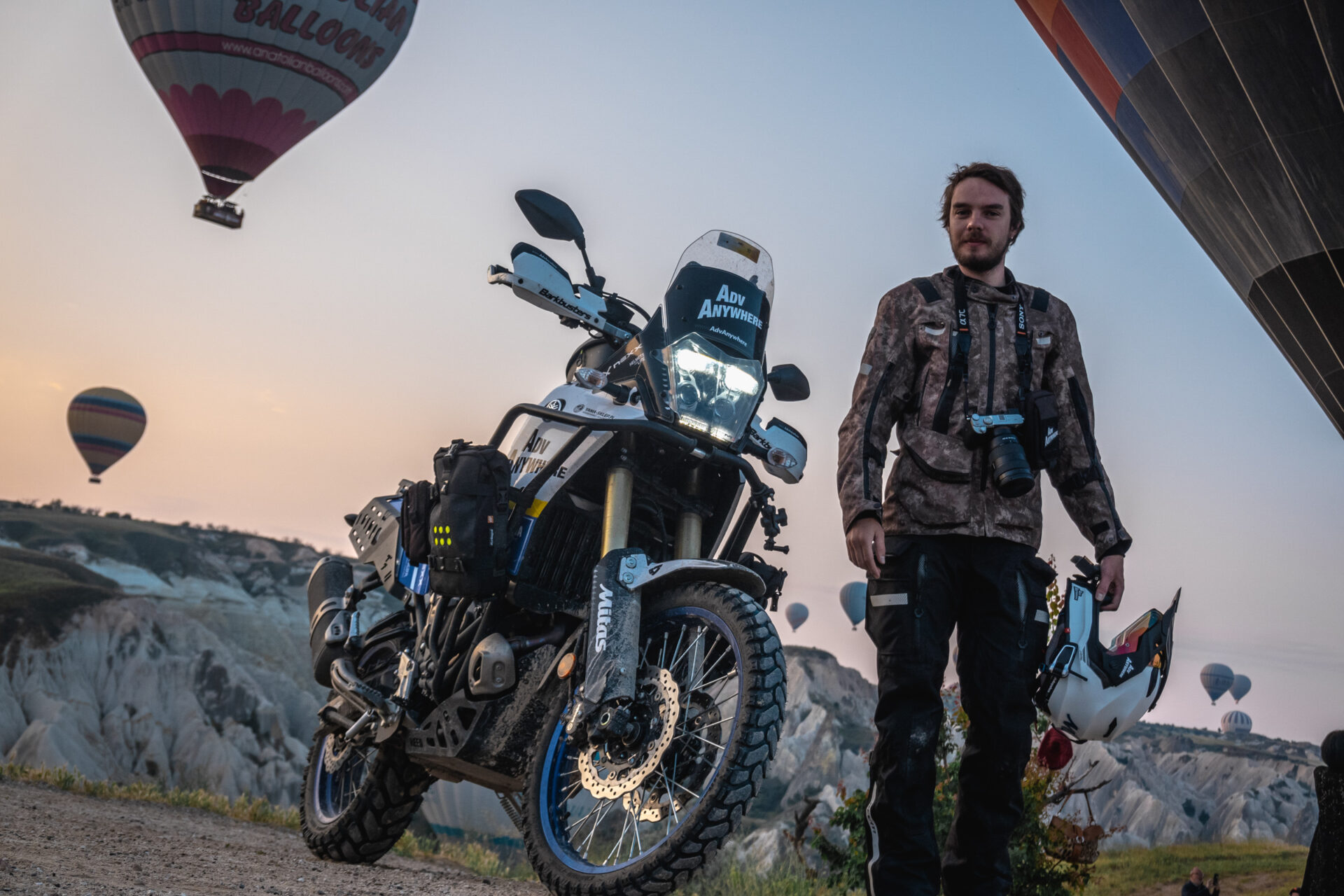 Also, a very cool addition to the Sand 4 pants is a clip inside the ventilation pocket, which keeps the pocket closed and allows cooling air to flow in through the large opening.
Fits You Perfectly – Adjustable with Straps
The protectors' pockets are adjustable in both the pants and jacket. This allows you to adjust the protector to fit perfectly. A small but important feature that not all manufacturers keep in mind. Poorly fitted protectors or no possibility to adjust them, can make the protectors pinch and cause discomfort during long rides.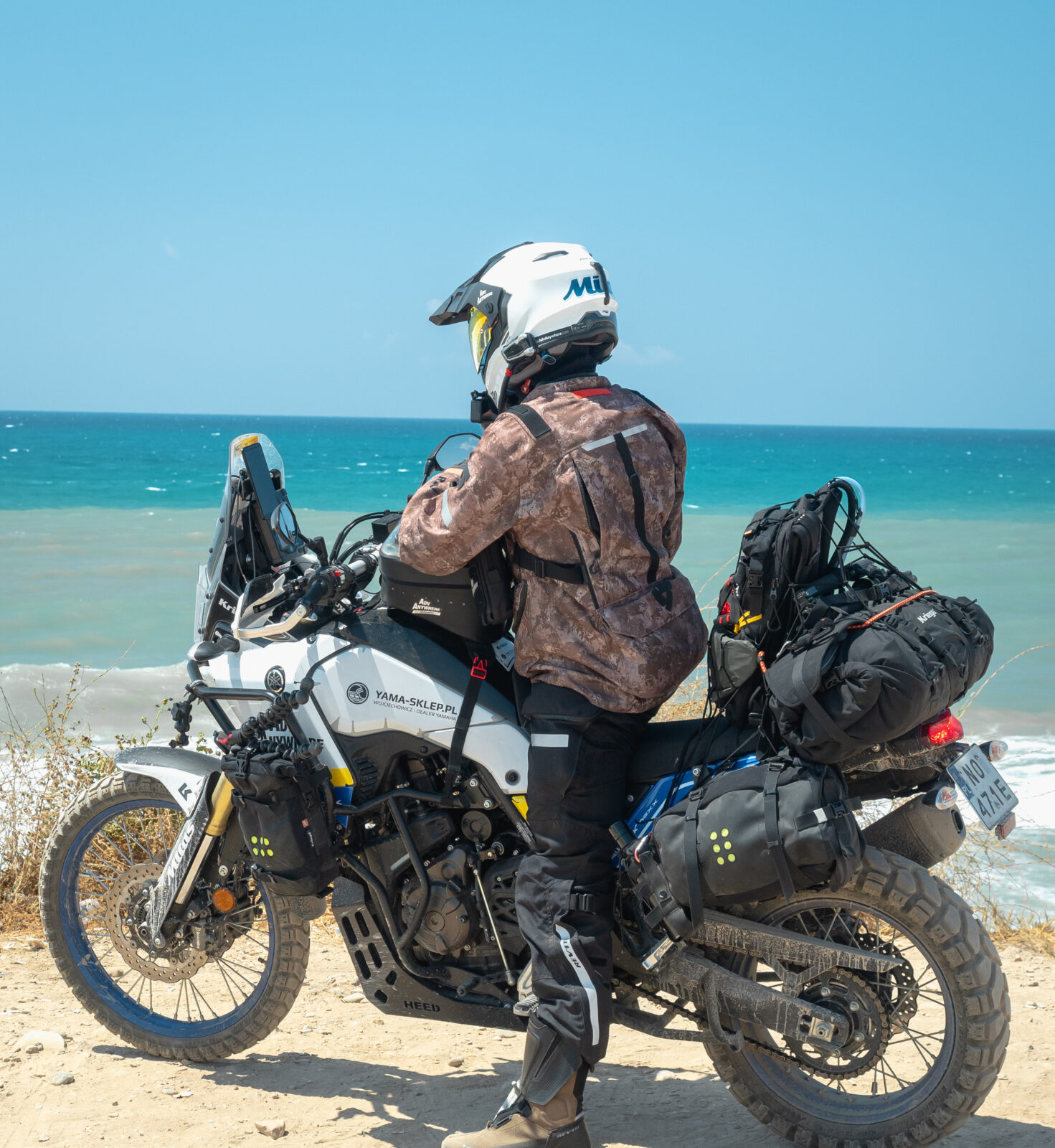 At the bottom, inside, there's an additional drawstring to limit airflow on cold days. The adjustable straps on the forearm and shoulder will also allow you to adjust the jacket to your body and reduce or increase the flow of air coming in through the sleeves. There are also adjustable straps on the sides to adjust the waist.
The adjustable collar is also a great solution. On cold days, apart from a motorcycle balaclava, I use an additional windproof collar, and because I can adjust the jacket collar, such a set doesn't restrict movement.
The pants at the waist are adjustable with drawstrings, which do not loosen even after prolonged time and various gymnastics moves.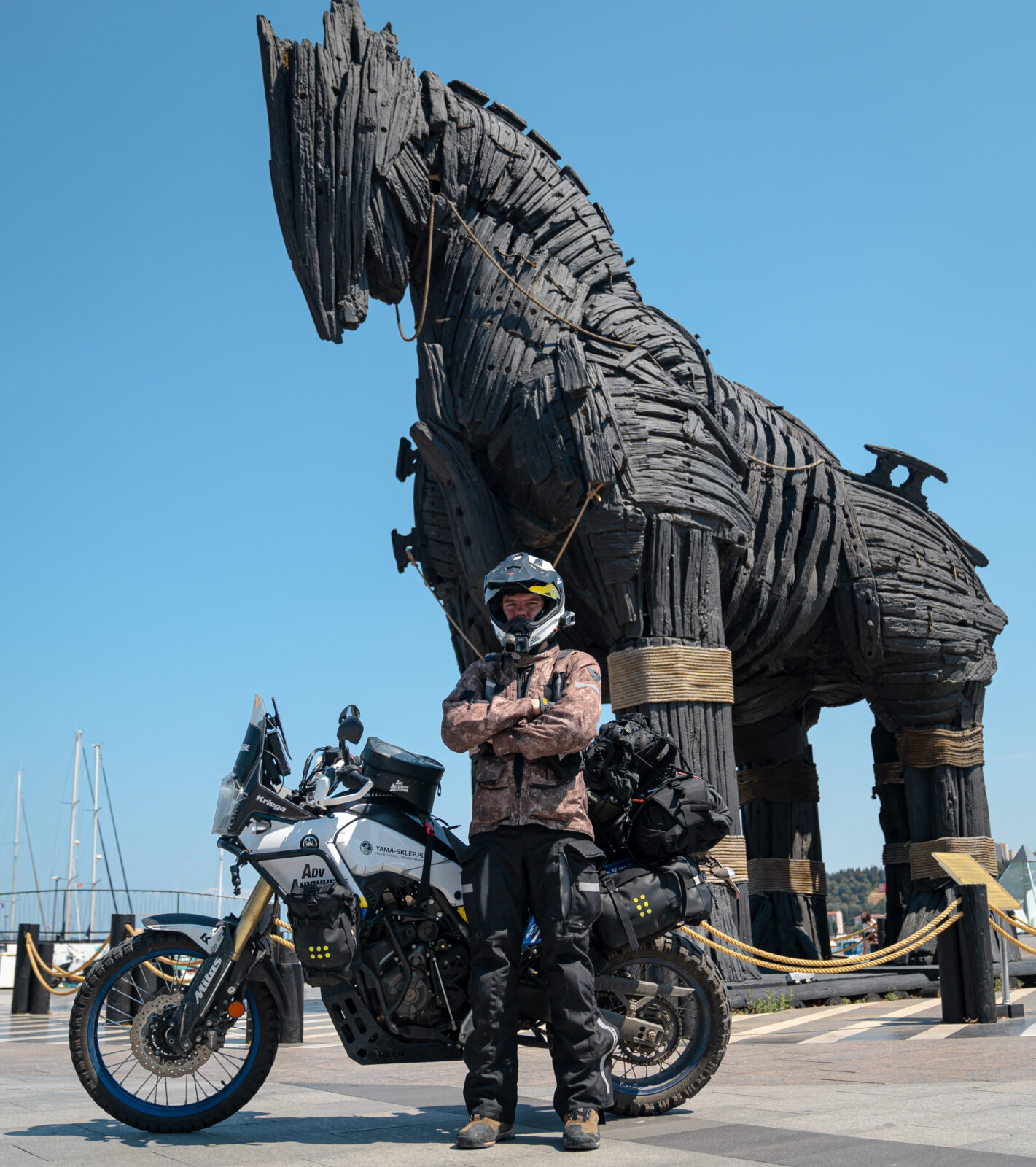 Pockets in Motorcycle Jacket and Pants
The Sand 4 H2O jacket has re-designed pockets, and it's a change that I've been waiting for. The pockets are now zipped, not fastened with hook-and-loop on the top. No need to check if something was lost while going crazy off-road.
Gone, unfortunately, are the extra side pockets that were great in the Sand 3 version. These pockets were very convenient for keeping your hands inside and protecting them from cold. I don't know why they were abandoned in Sand 4, but I hope REV'IT! will bring them back in the next version.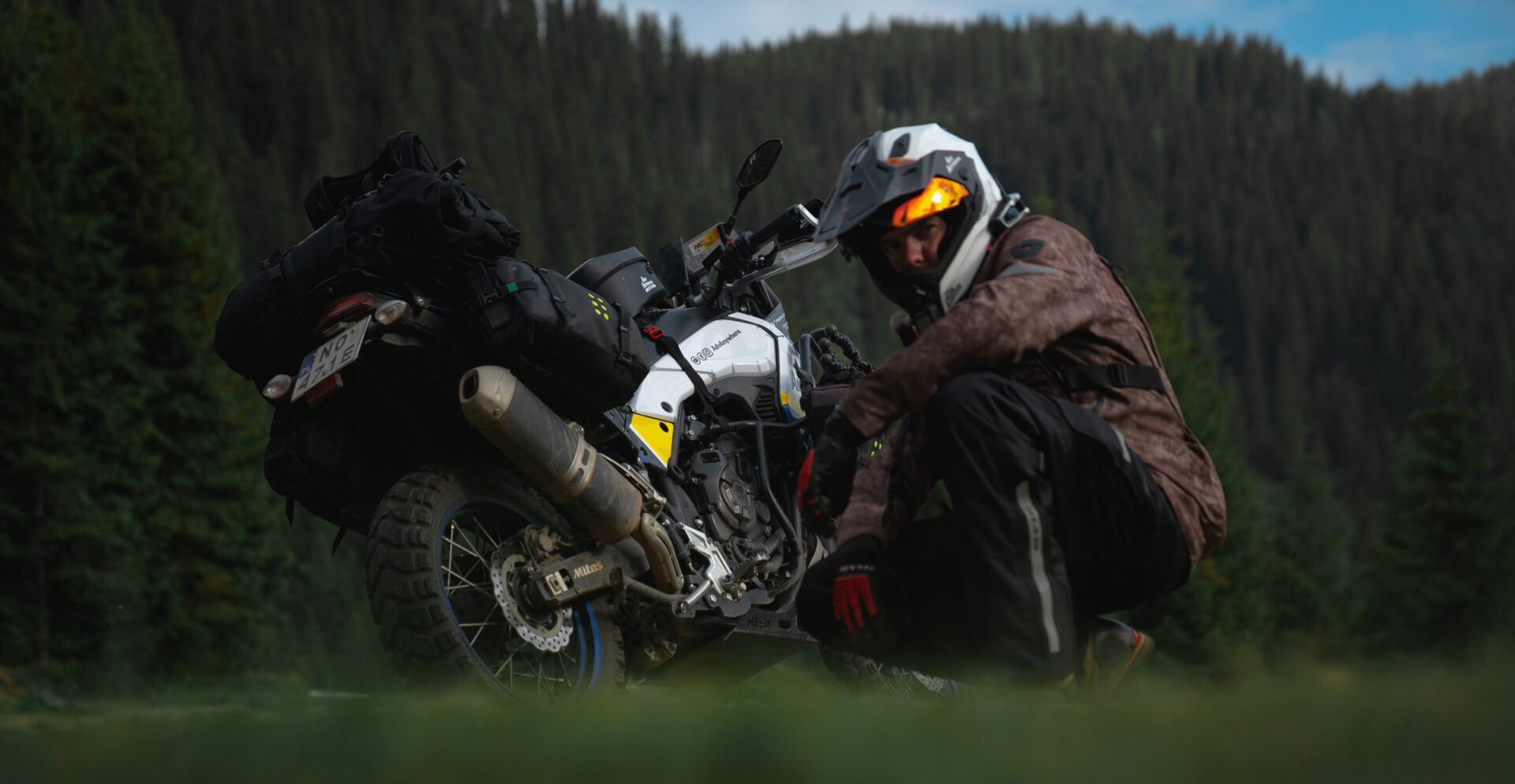 The inside pockets, although seemingly shallow, can be "enlarged". They are equipped with hook-and-loop fastening, so just unfasten them and enjoy more capacity. The pockets hold items well; one pocket is zippered.
The large pocket on the back of the jacket is my favorite storage compartment for cables, adapters, gloves, and helmet wiping cloth. I put everything in there that I often reach for. The pocket is waterproof and fastened with a large hook-and-loop and two clips.
Pants pockets can also fit a lot. In addition, they're equipped with a zipper. I've never lost anything that I had in them, but anyway being able to fasten them gives me peace of mind.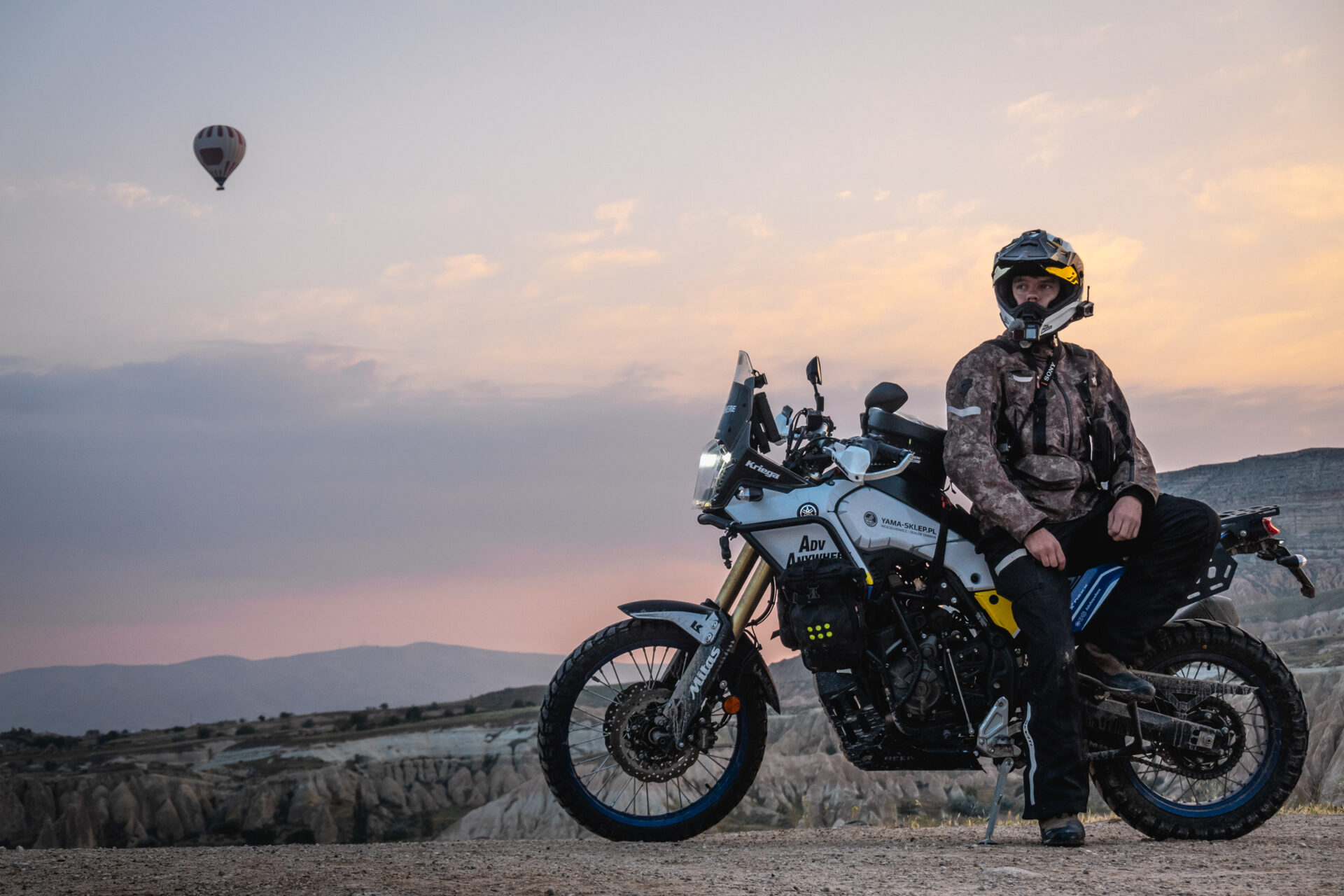 Liners: Waterproof and Insulating
The waterproof liner in the REV'IT! Sand 4 jacket utilizes hydratex®|Lite technology. It's very comfortable, pleasant to the touch, and it looks very cool, so you can roam around the city in it. The waterproof liner is not fastened to the jacket with a zipper, and this is a great change because fastening it, in my opinion, is not necessary. Of course, the sleeves and collar can be clipped to the jacket when needed.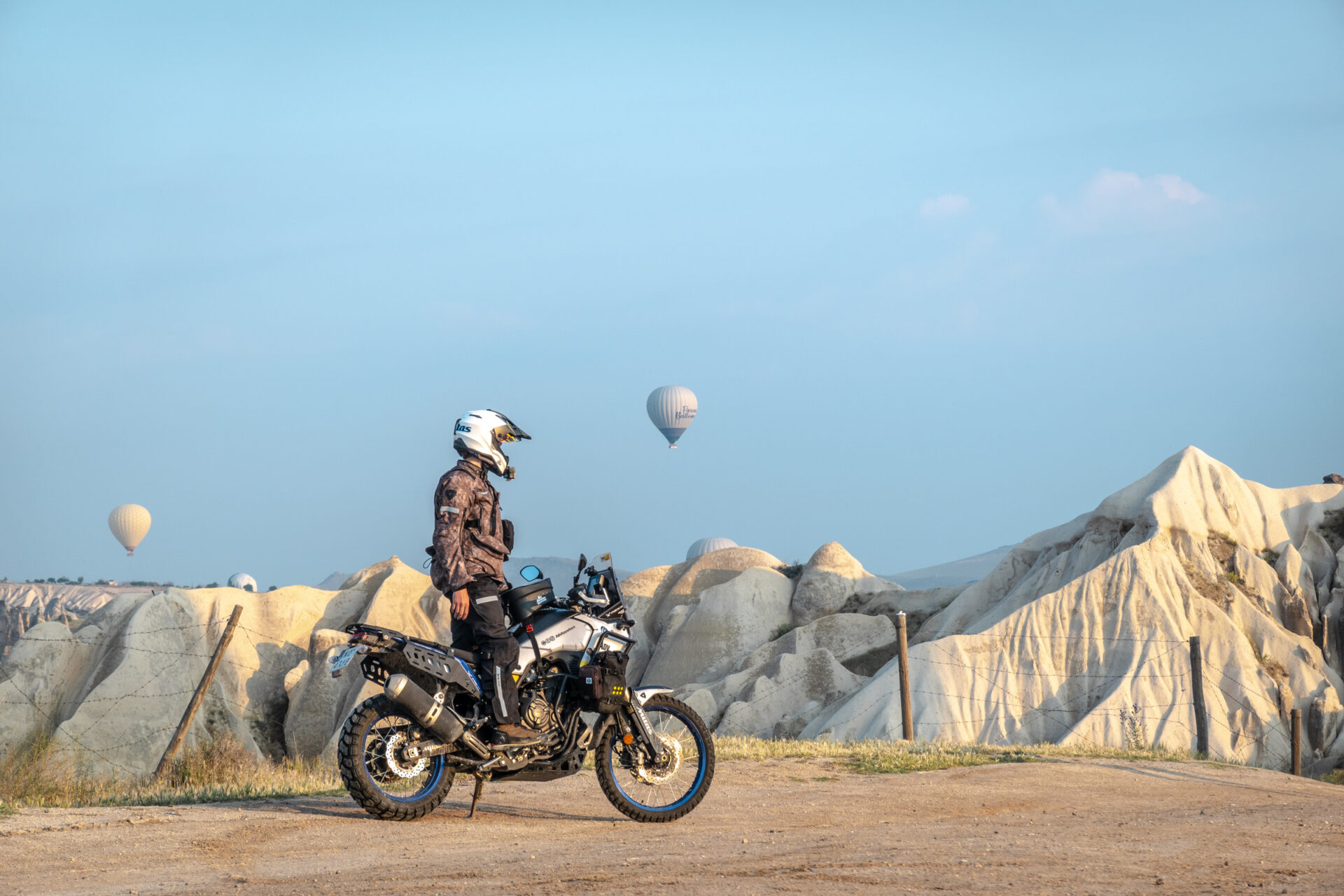 I use waterproof and insulating pants liners in late autumn and early spring. They keep me comfortable in low temperatures, and unexpected rainfall does not surprise me at all.
Summary: 4-Season Motorcycle Set for Travelers
With its numerous adjustability options, ventilation panels, and liners, the Sand 4 H2O jacket and pants make a reliable and multi-season motorcycle set.
If you're looking for a simple solution for any trip, I strongly recommend Sand 4 H2O. With this set, you really don't have to worry about what you will find along the way, you don't have to check the weather. Just get dressed and go. For me, it's perfect.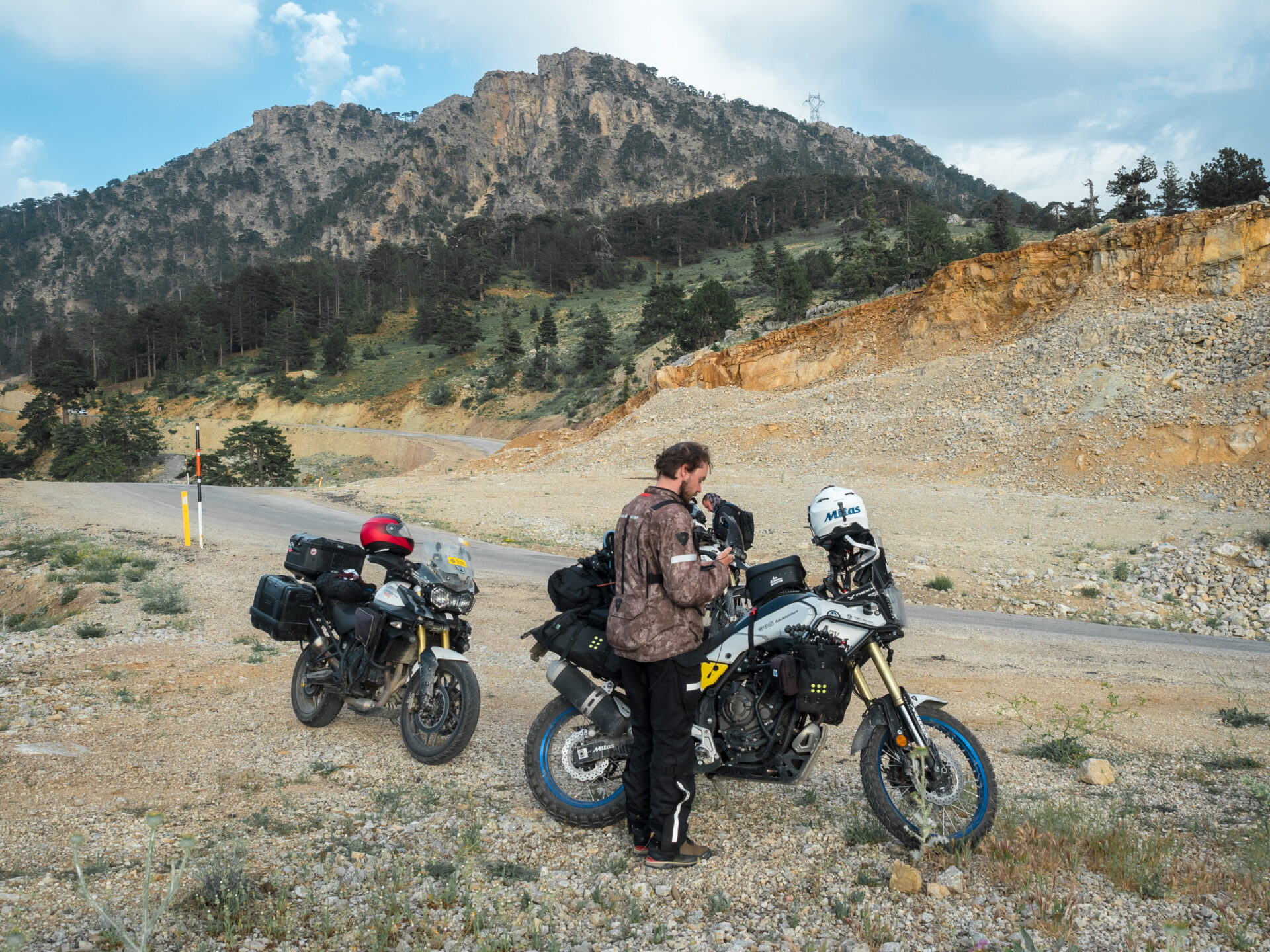 The Sand 4 H2O has a lot of minor improvements over the highly regarded Sand 3, especially in terms of ventilation and comfort. It'll be really hard to beat the versatility of the Sand 4, so I think that for a few years this set will be by far the best option for motorcycle travelers.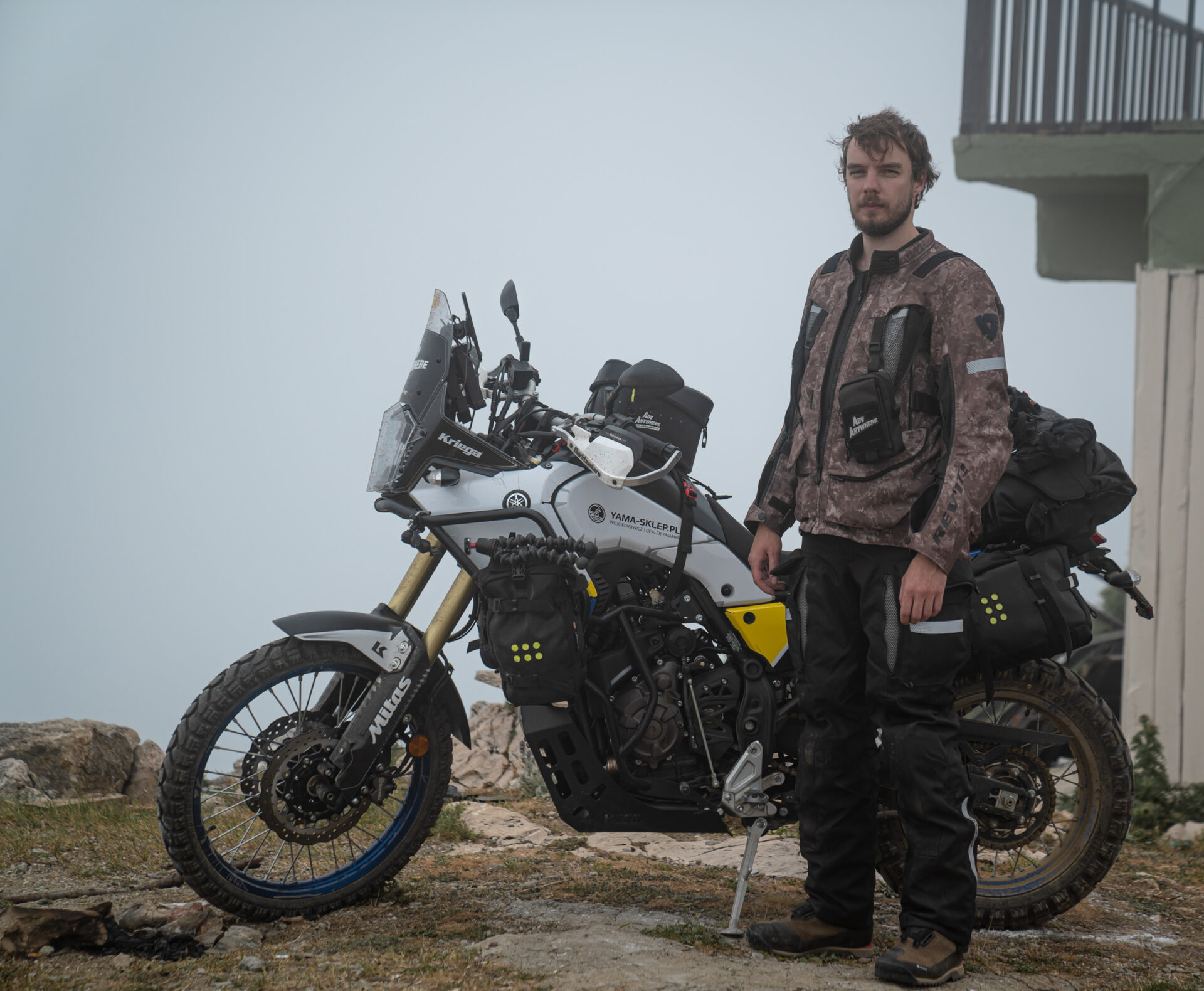 Camo Brown
Finally, a sentence about Camo Brown, which is an unusual color that Sand 4 got. You don't often see motorcycle clothing with patterns, but I must admit that the camo version looks even better in person than in the photos. It certainly stands out from other, often very similar, patterns. Let me know in the comments what you think of this color. For me, the Camo Brown jacket – together with black pants and brown REV'IT! Discovery GTX boots – looks insane.