Posted on:
Turkey (or rather Turkiye as the country wants to be named) is an enormous country that offers not only countless tourist attractions. It's a region full of flavors, colors, and unparalleled hospitality. We wanted to experience all that Turkiye has in store for us as soon as possible, so on Friday after work, I set off on a trip together with my two motorcycle companions: Paul @fru.on.tour and Paul @2oo_travel.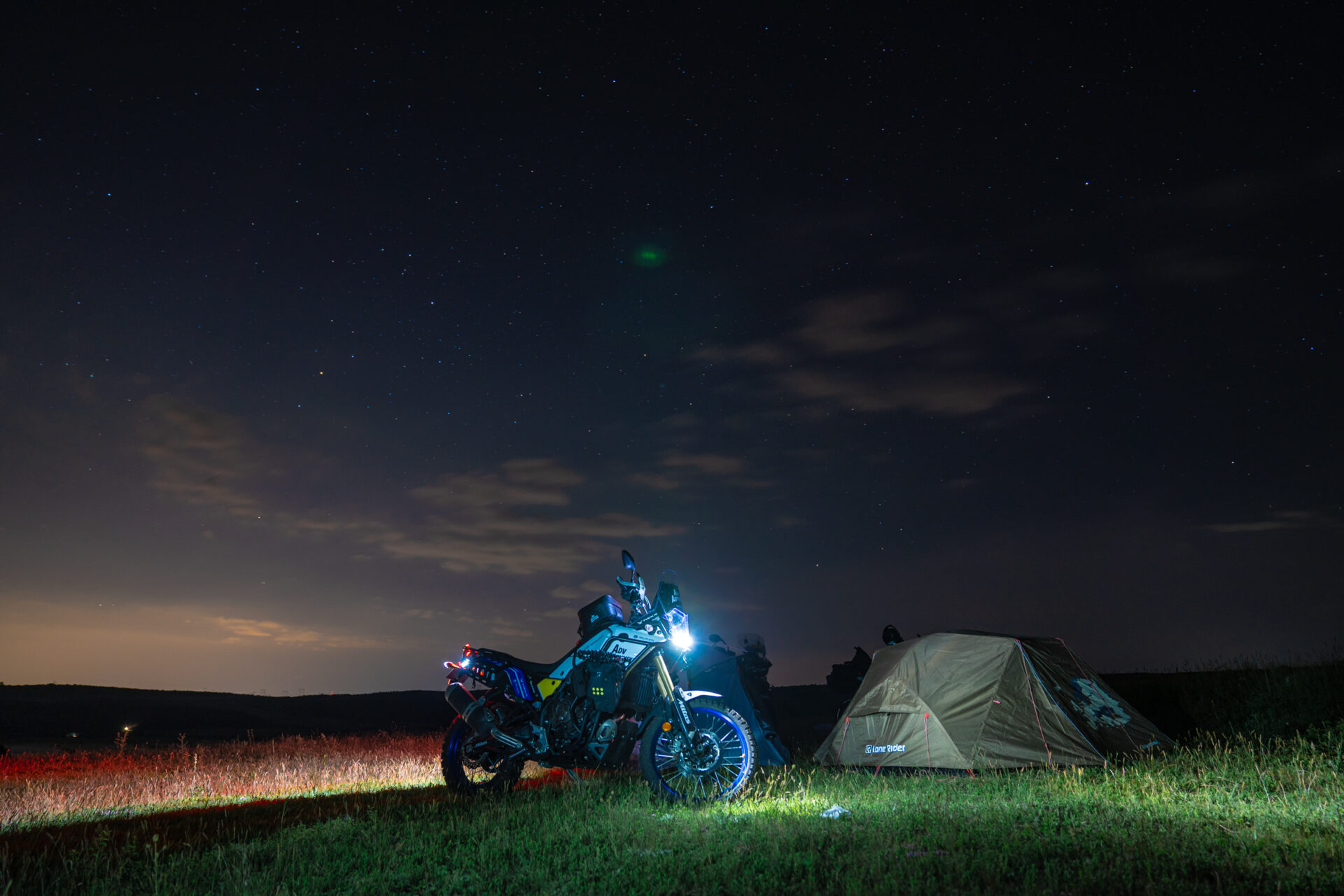 Istanbul and First Impressions
Ancient Byzantium, then Constantinople, and since the establishment of the Republic of Turkiye – Istanbul.
More than 15mln people inhabit this remarkable city that connects two continents. Its most recognizable features are the Bosphorus Bridge and the Hagia Sophia Grand Mosque.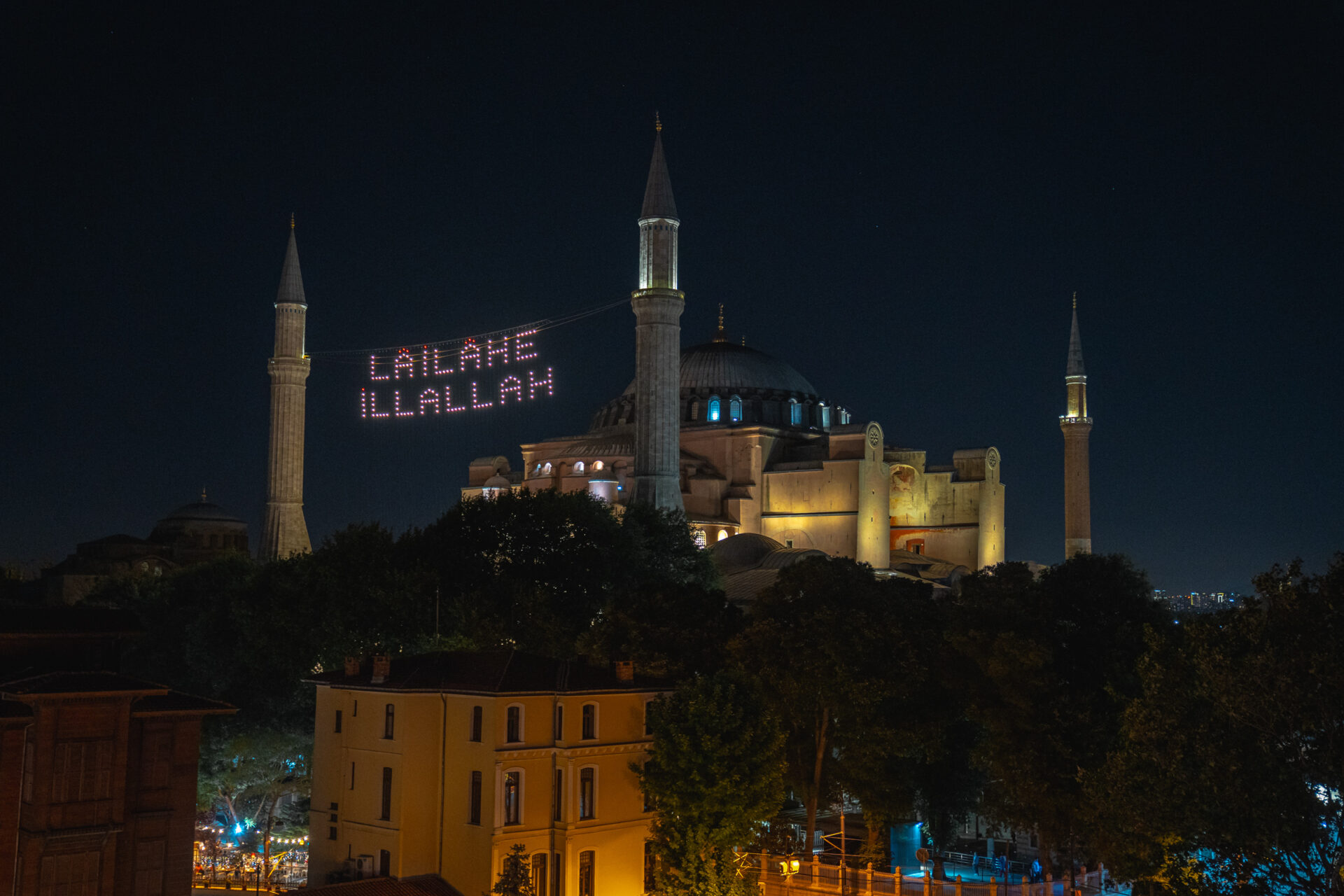 We stayed in Istanbul for two nights to have time to see at least part of this remarkable city.
I was definitely most impressed by the mosques and the adhan "chanted" five times a day from the minarets. In Islam, it's the call to prayer (salah) recited by a muezzin. Today, loudspeakers are widely used, so the adhan can be heard very well anywhere.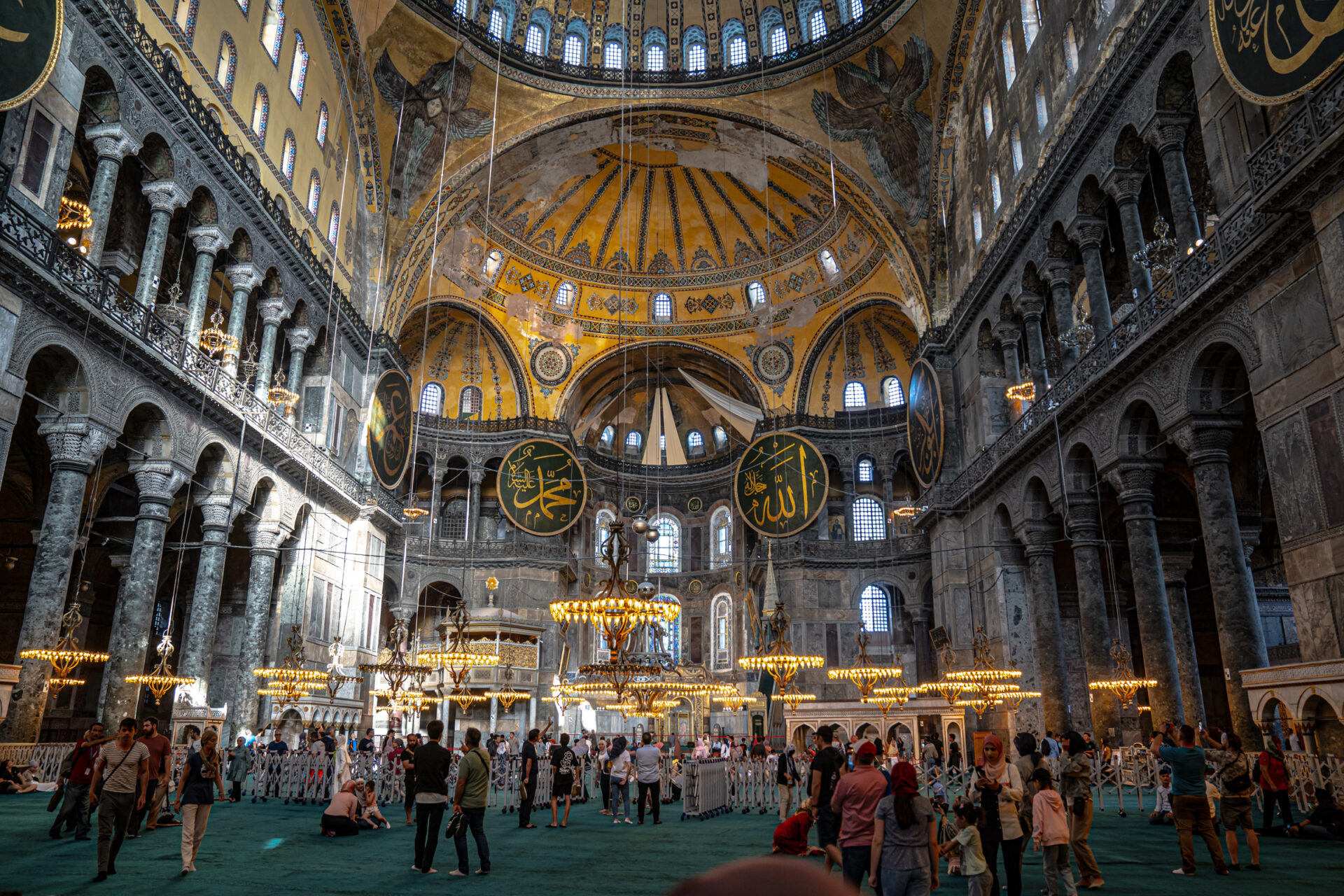 TET Turkiye
In contrast to the city and the vastness of people, after two days of sightseeing on foot, we set course for the TET route. My favorite part of the trip – the off-road driving – began.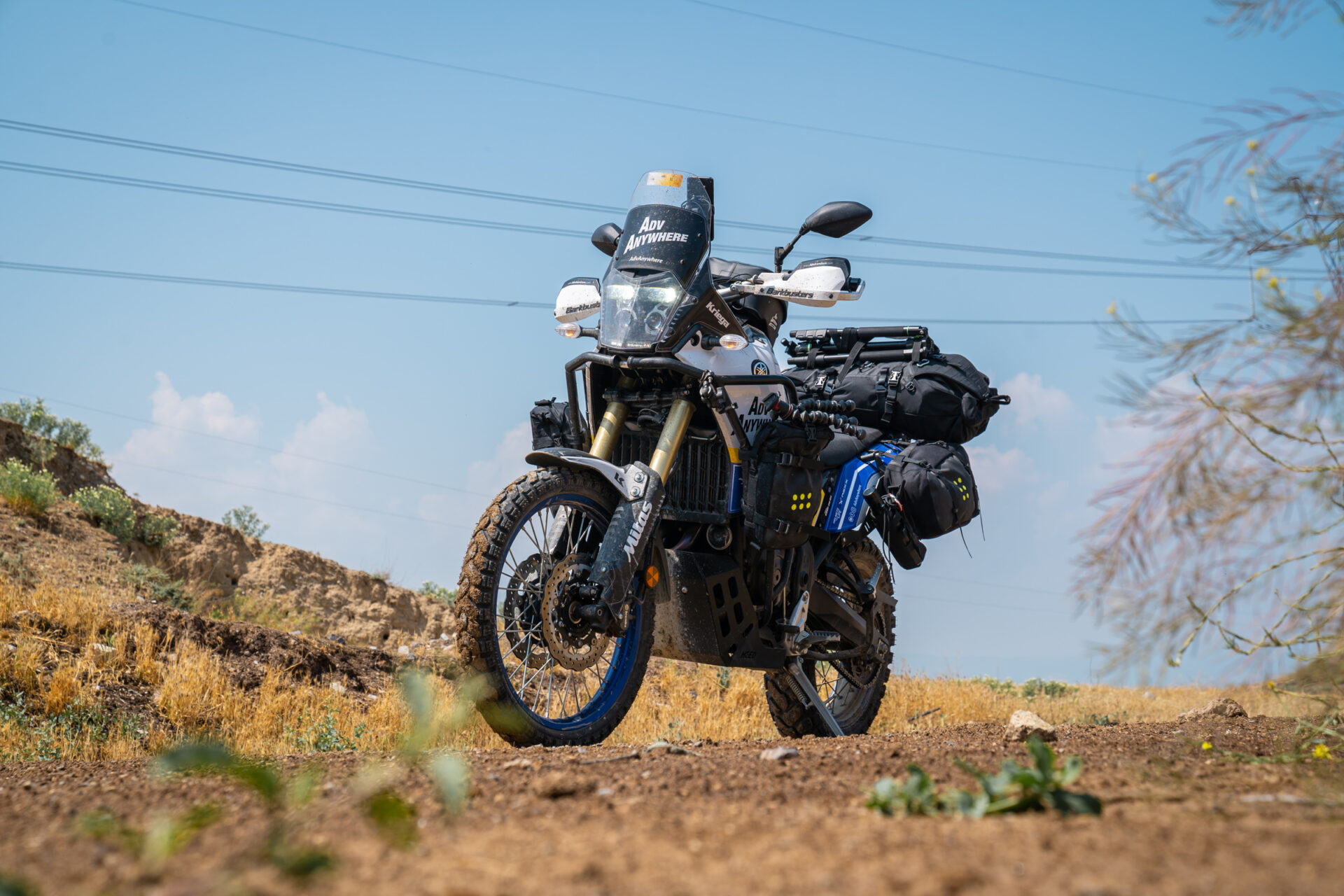 Initially, the TET route winded between small towns and villages, and as we moved further east, the landscapes became more desolate.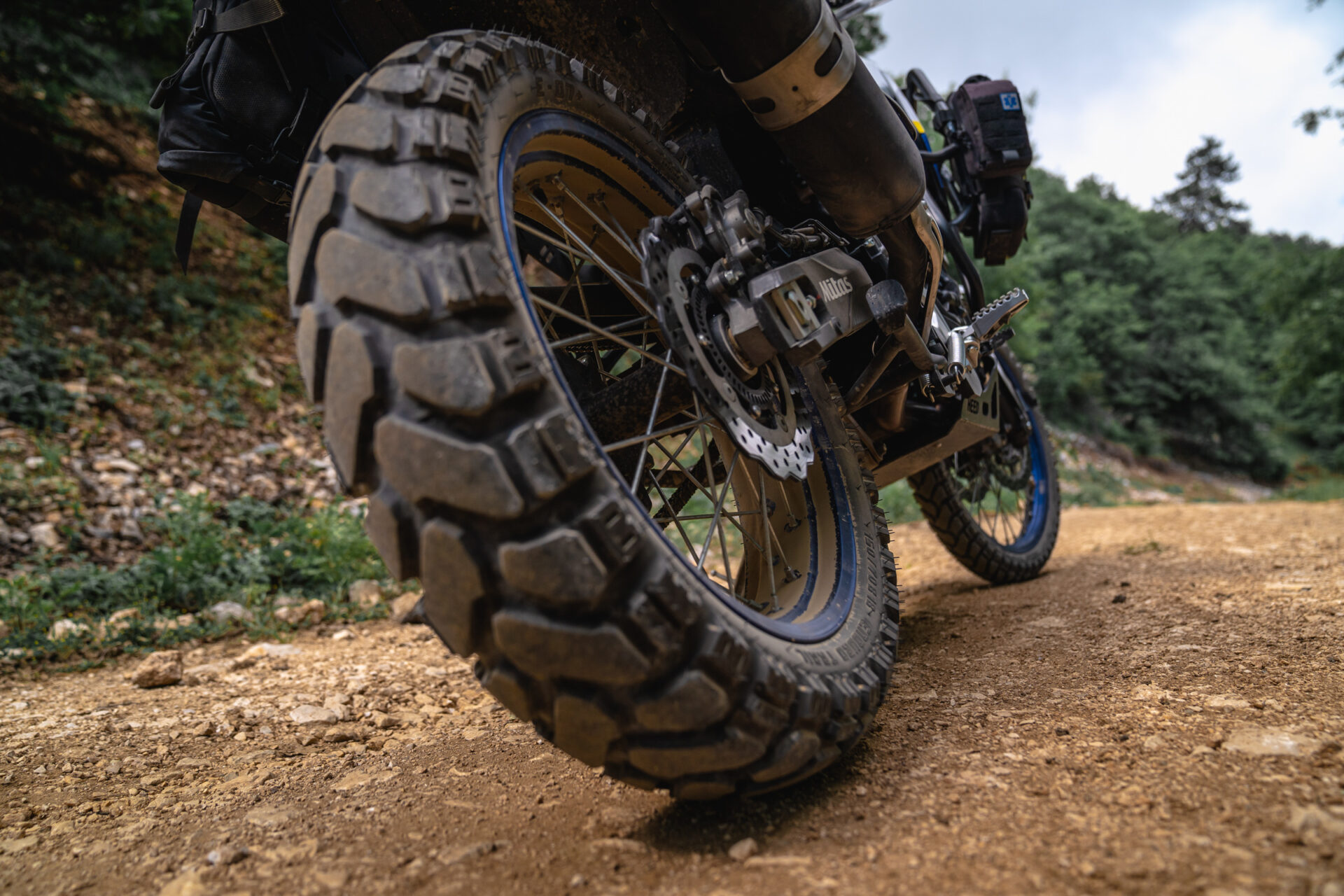 The rich palette of colors and vegetation was pleasing to the eyes. In Turkiye, the number of species of flowers is about 9,000. In comparison, there are slightly more in the whole of Europe, about 11,500 species. The national flower of the country is the tulip and it's from Turkiye that it was brought to Europe.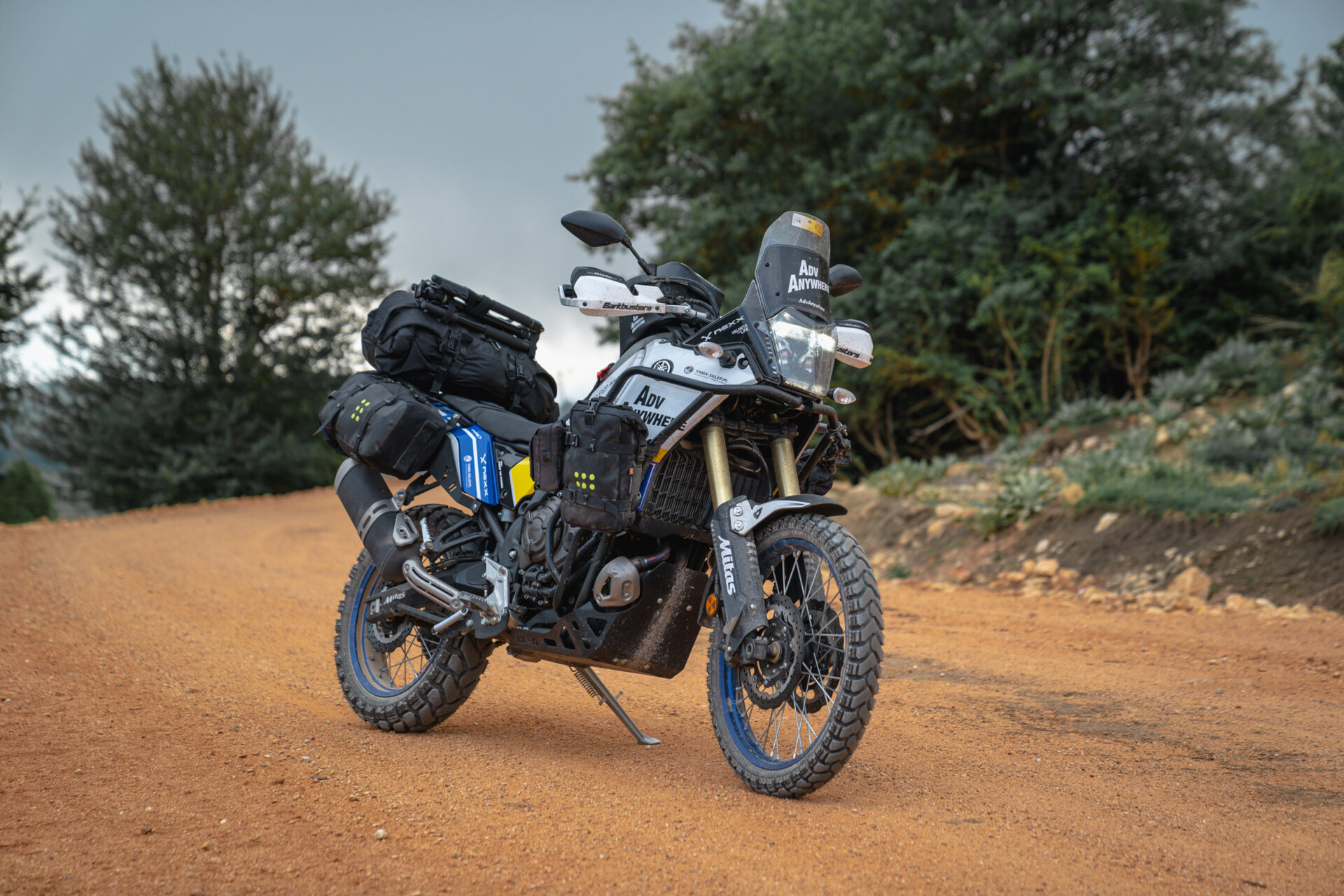 The west-central part of the route is beautiful and quite easy. It's a shame that we didn't have enough time to drive it all the way to Georgia.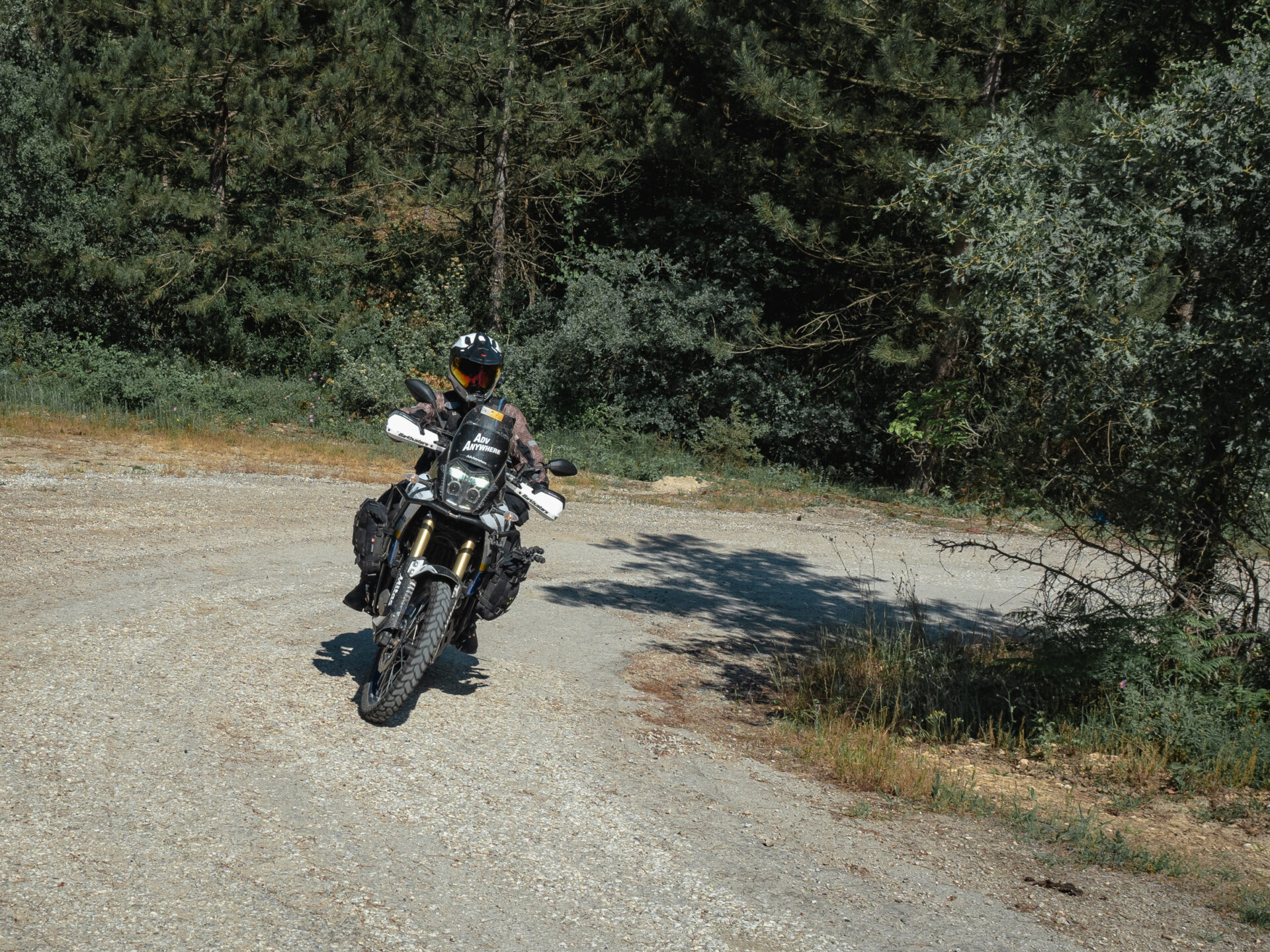 For one of the Pauls, this route was a maiden voyage through the wilderness, as he's more of an asphalt enthusiast. Kudos to him for controlling his motorcycle in different conditions and with road tires on. I, on the other hand, felt like a fish in water with my favorite Mitas E-07+ tires.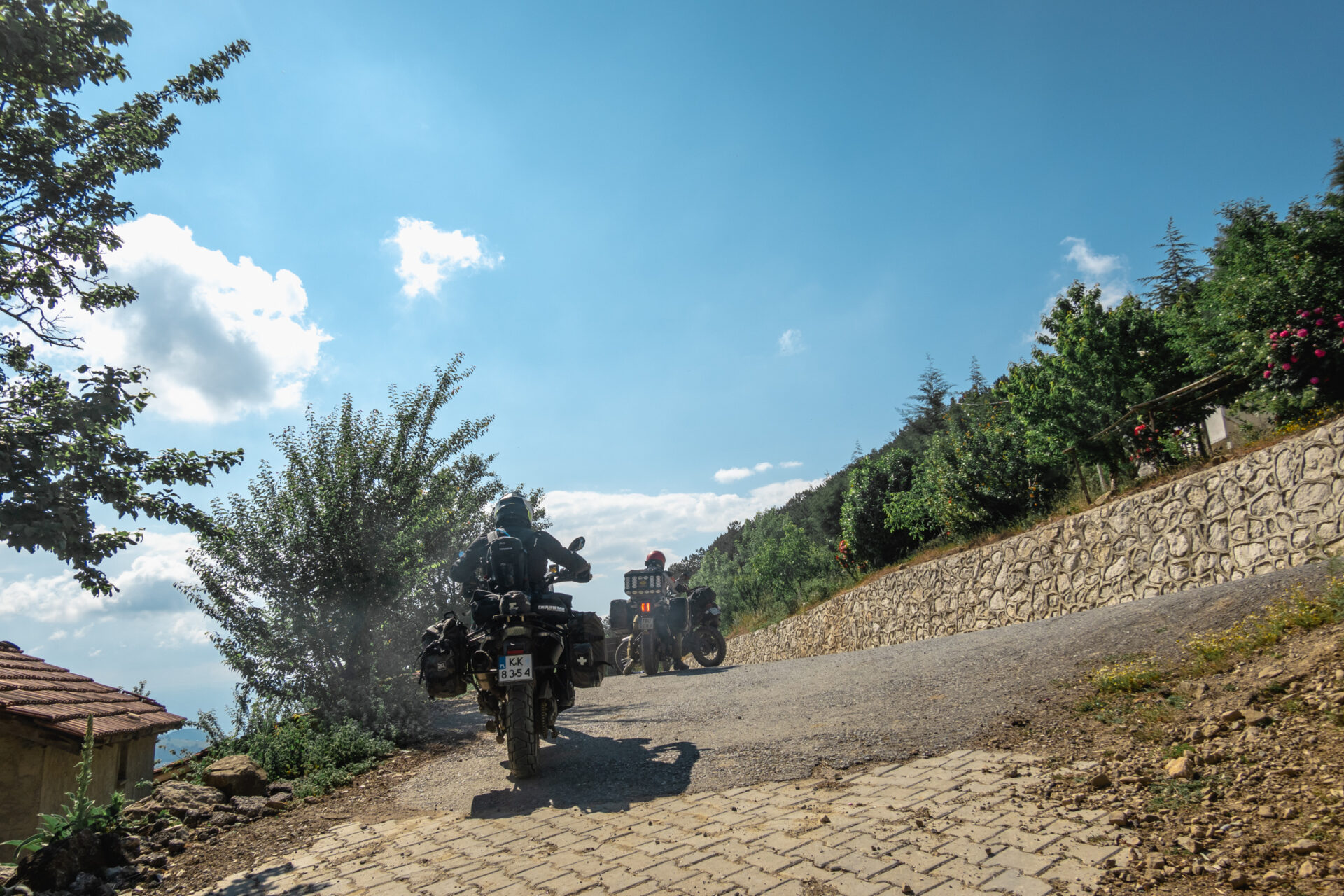 During our trip, part of the TET Turkiye route led through a large section of road just being prepared for asphalting. We met road workers who were very surprised that we knew this route. They themselves said that it leads through a scenic area and that they like to come here to work. They also showed us which way to go next to see the coolest places.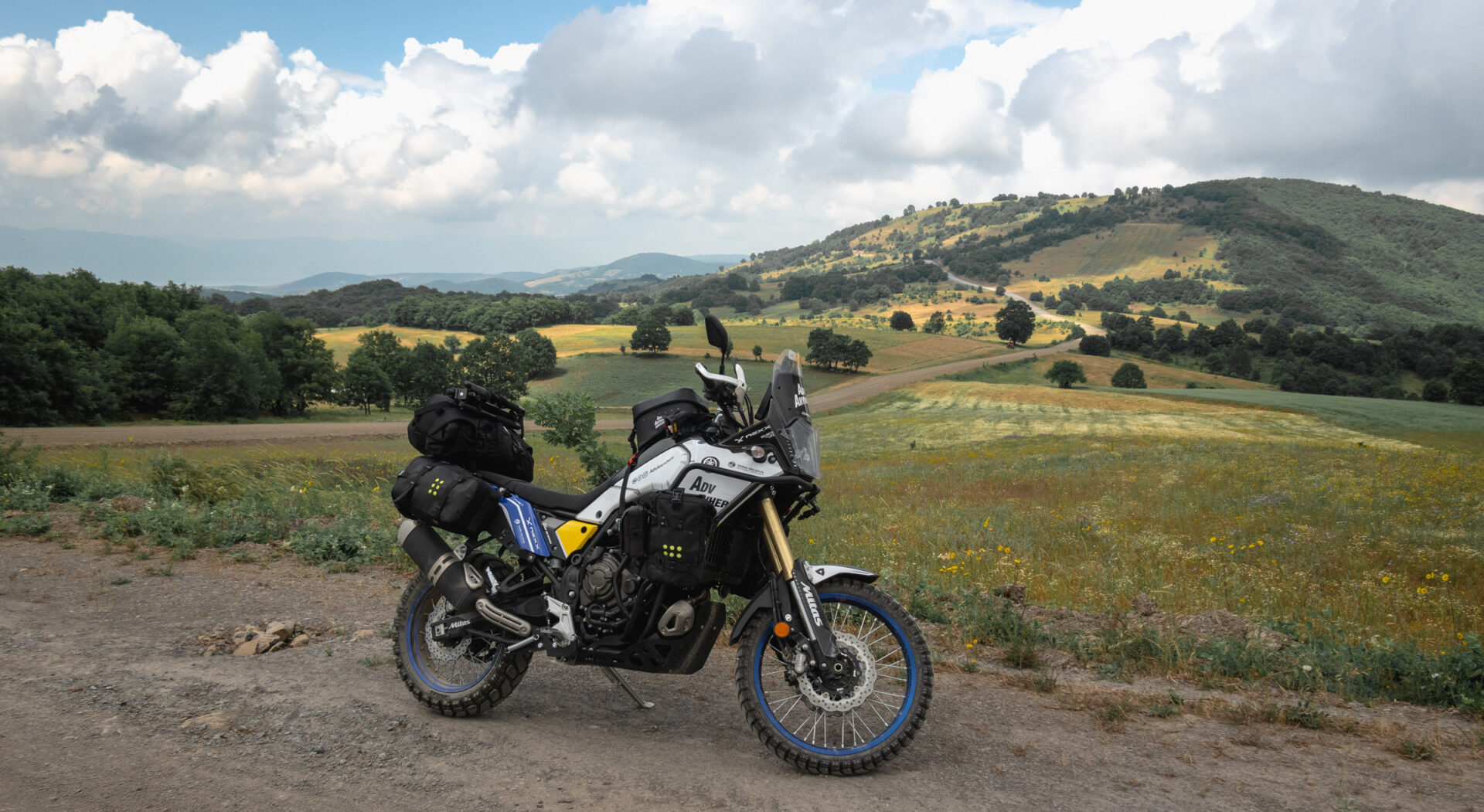 Non-Tourist Landscapes
Whether riding on asphalt or off-road, the views are picturesque and surprise you with something different every now and then.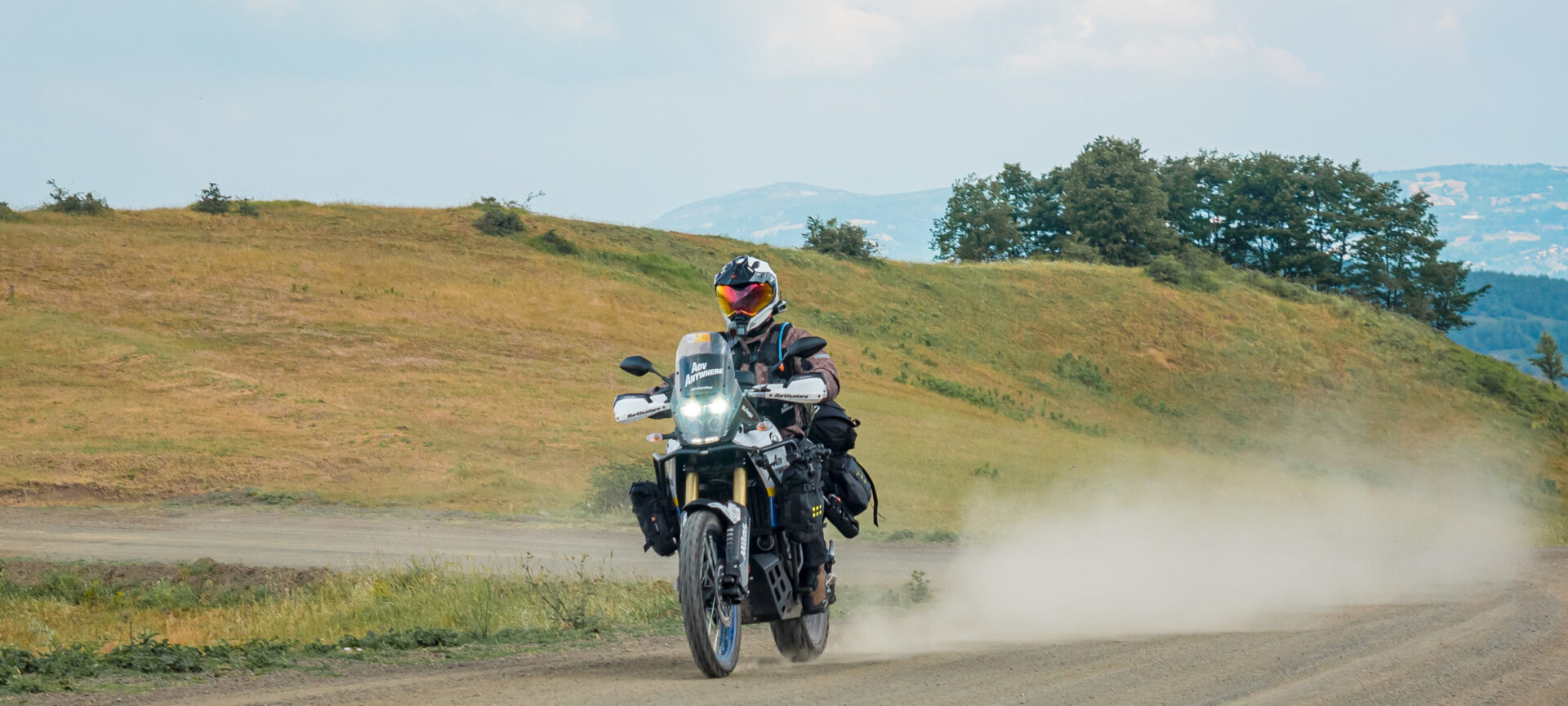 Turkiye, thanks to its terrain and abundant rainfall throughout the year, has a very rich flora. It's home to approx. 3,000 species of endemic plants, i.e. plants that cannot be found anywhere else in the world.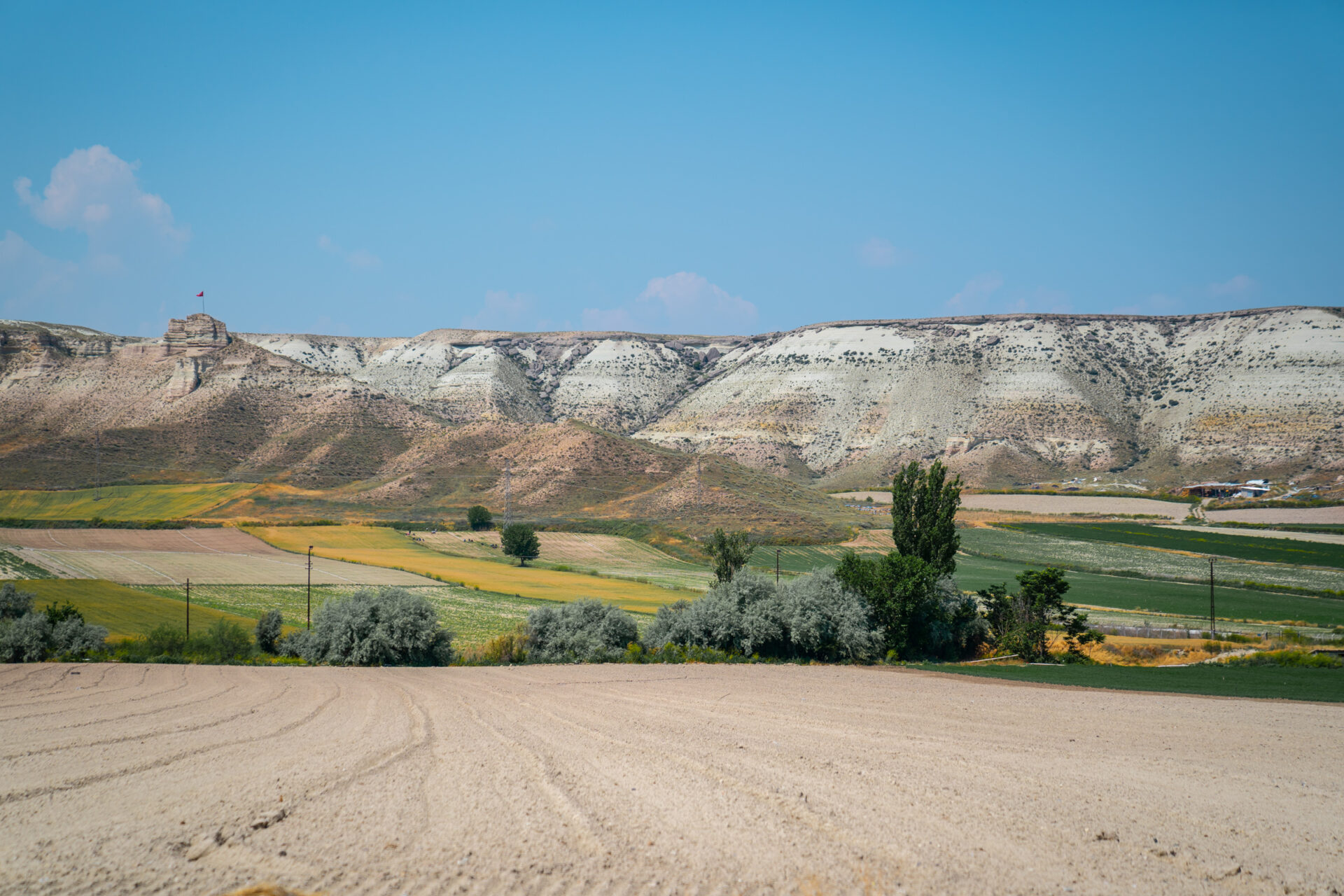 Moving away from the Black Sea into the country's interior, we started heading to the second largest lake in Turkiye. Along the way we bypassed the larger towns and cities, exploring the more remote, non-touristy regions.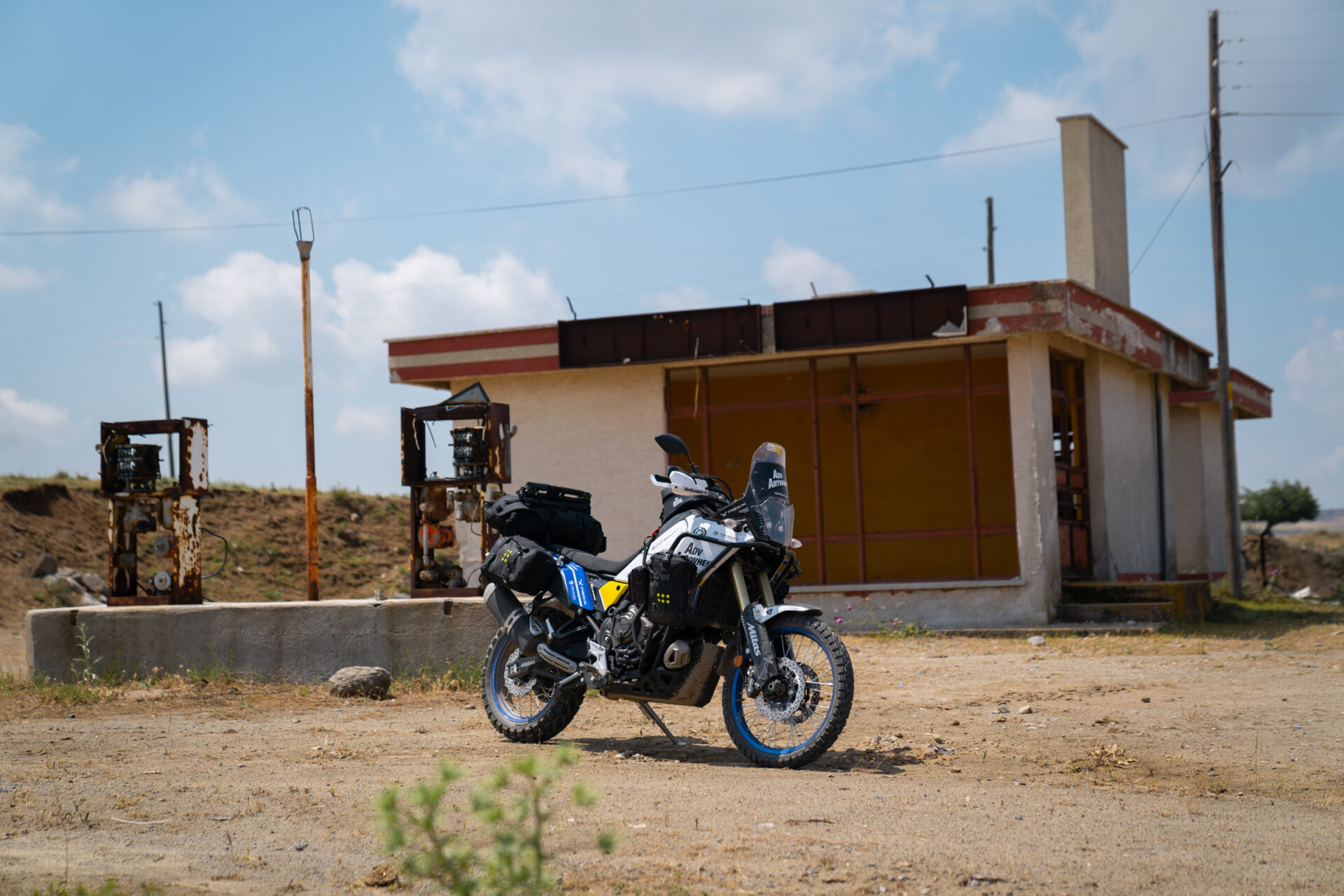 The 39°C temperature and often no place with shade was an interesting experience. Even the high speed on the motorcycle did not provide a sense of refreshment.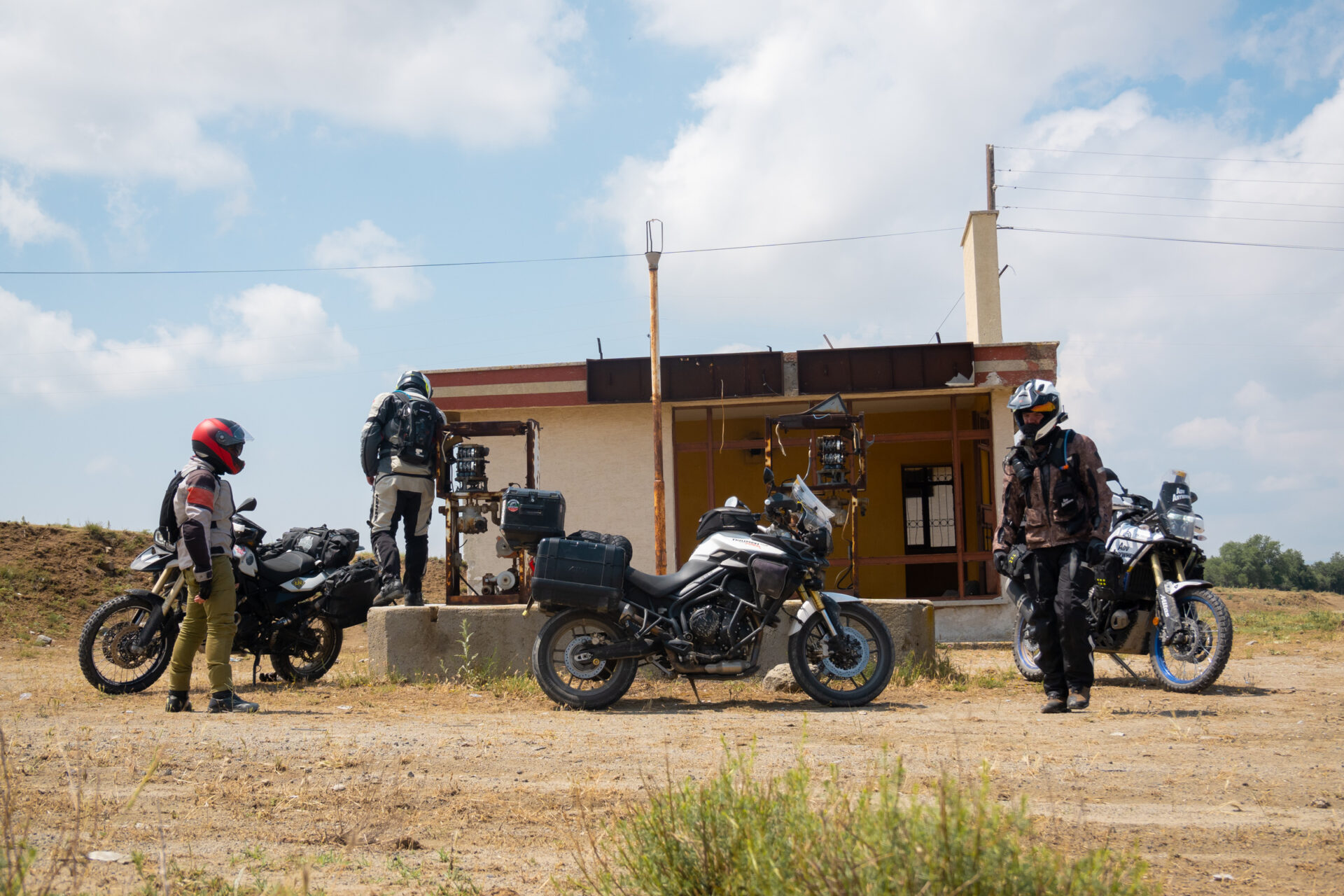 As avid explorers, one Paul and I would leave the other Paul for some time in beautiful places, exploring on our own some nearby mountain peaks or places that required off-road skills.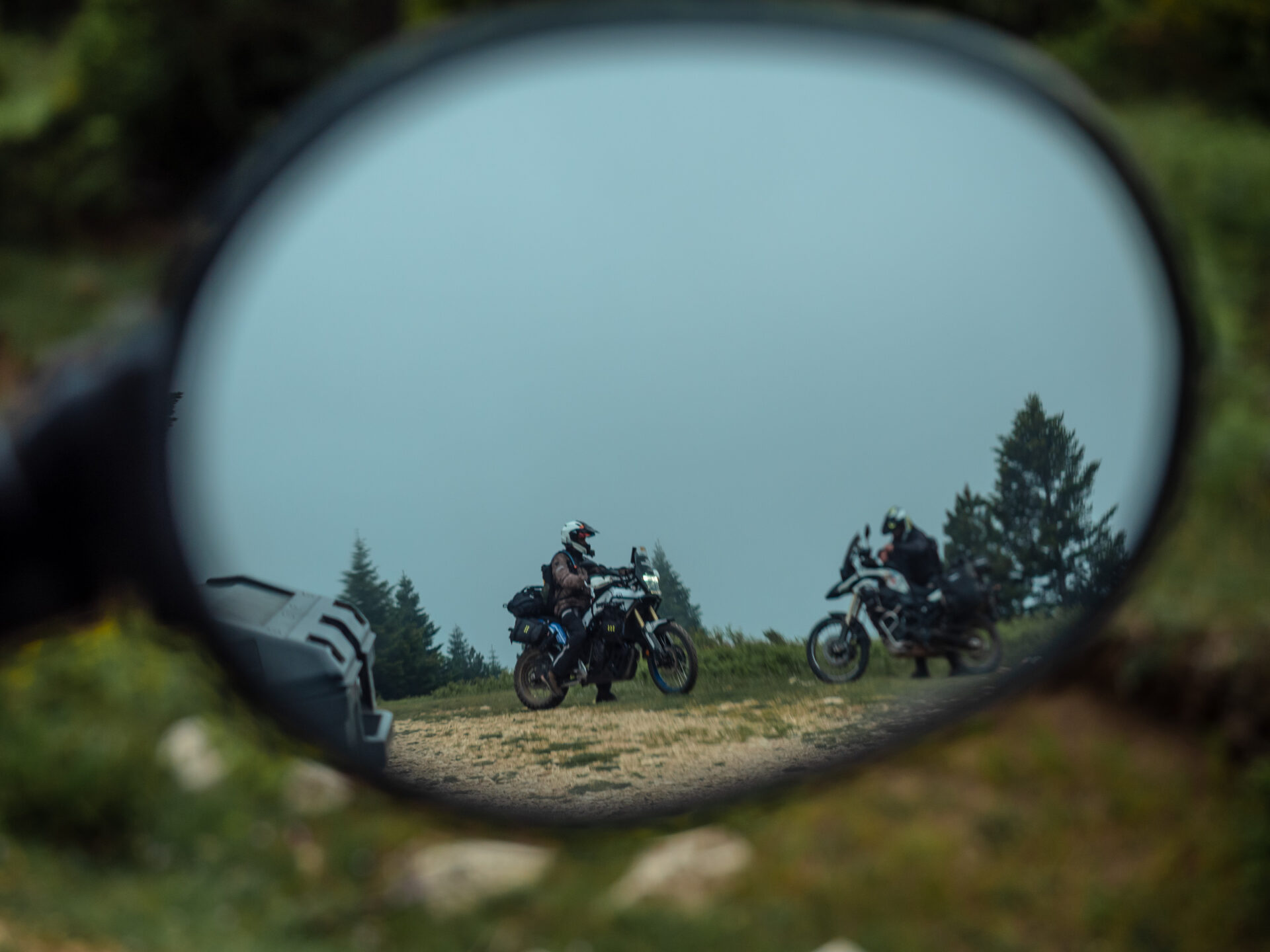 From the top, the view would have been amazing, but at this altitude, the clouds were still lingering.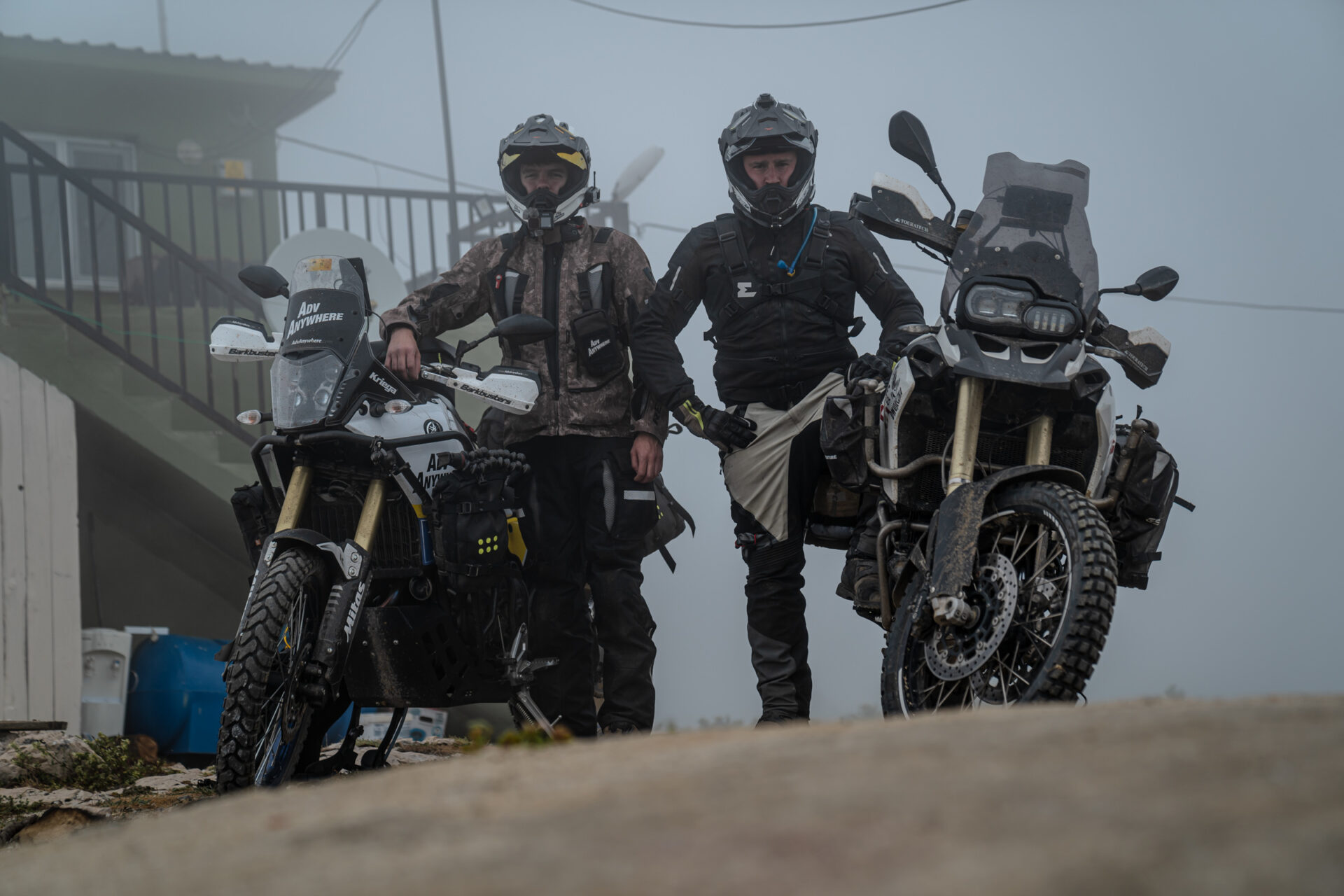 My new Tenere 700 has basically just left the Yama-Sklep.pl | Wojciechowicz showroom. We haven't gotten to know each other well yet, but I've already discovered that the T7 allows a lot more off-road than the old XT660Z. I will soon write a detailed post with the comparison and modifications. I just need to do some more kilometers in different conditions.
Discount Code from Yama-Sklep and AdvAnywhere
Yama-Sklep.pl – with AdvAnywhere code, you have a 6% discount from us on purchases of accessories and other products! With a great parts search option, you can easily find any part for any Yamaha motorcycle.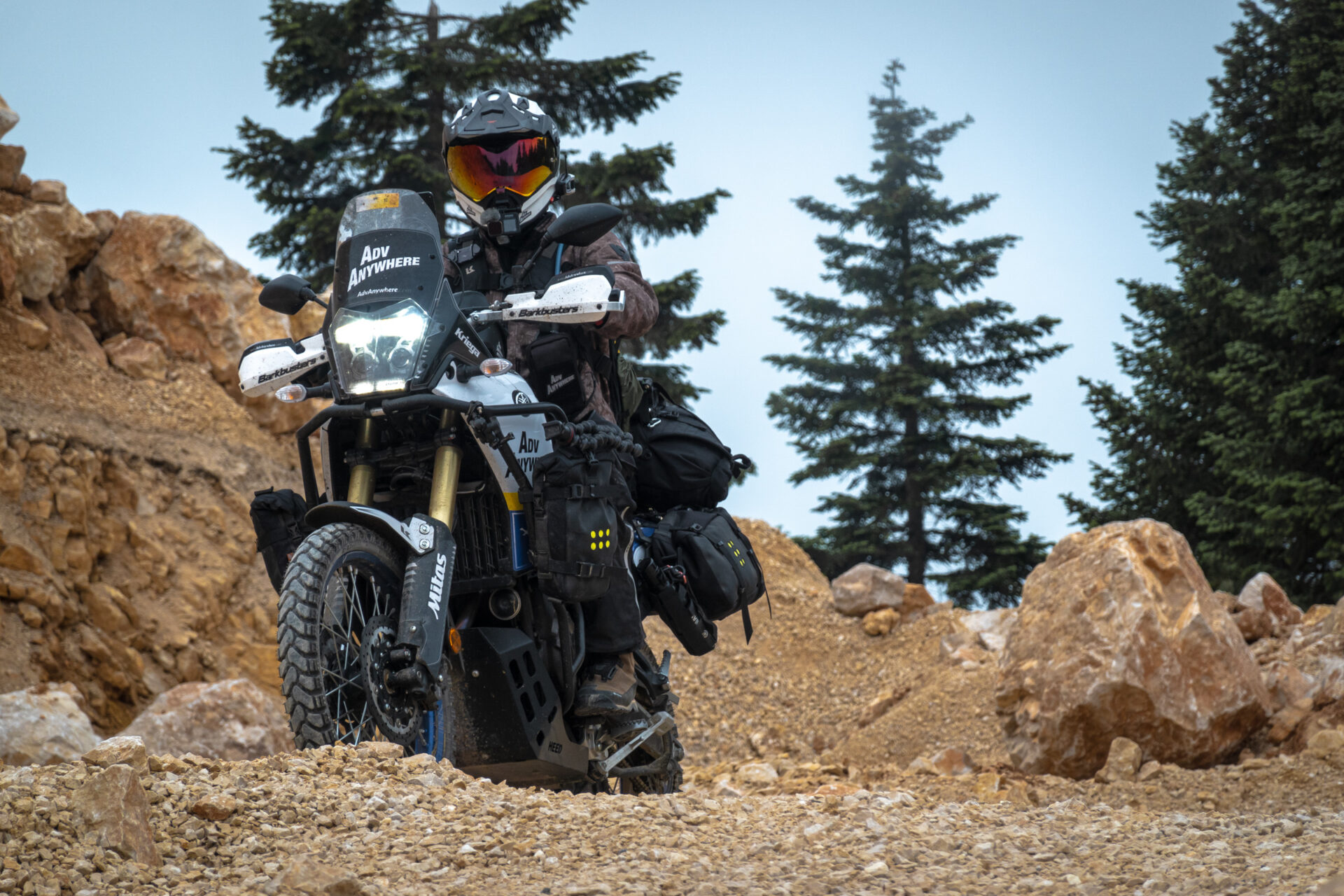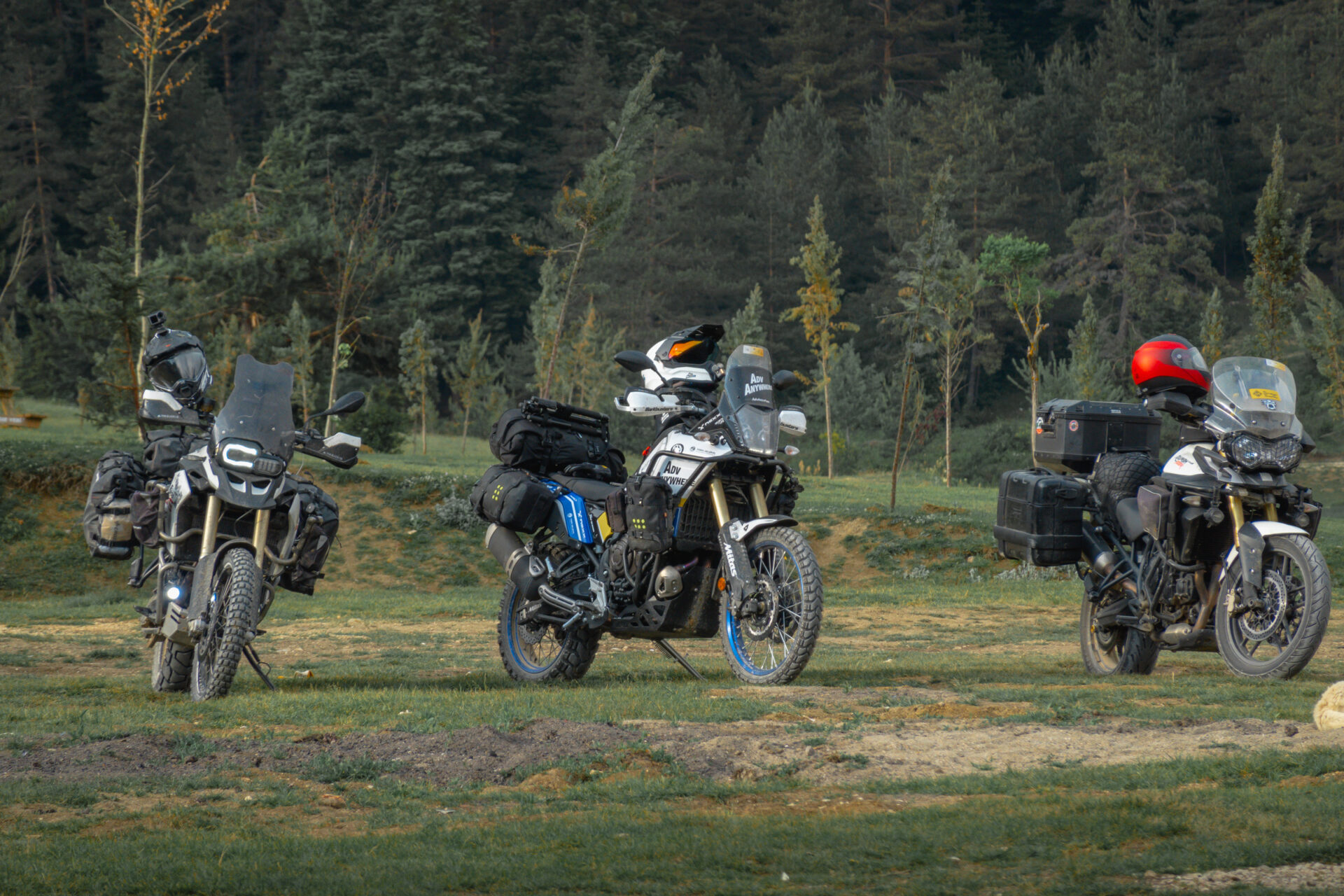 Burj Al Babas Spooky Castles
At the last minute, we added the unfinished Burj Al Babas project to our itinerary. It fascinates some and disgusts others. One thing you must admit is that seeing 732 identical, unfinished buildings, without a living soul around, instills a strange feeling.
Beware of scammers who demand $100 for entry. I recommend reading reviews on Google Maps to find out more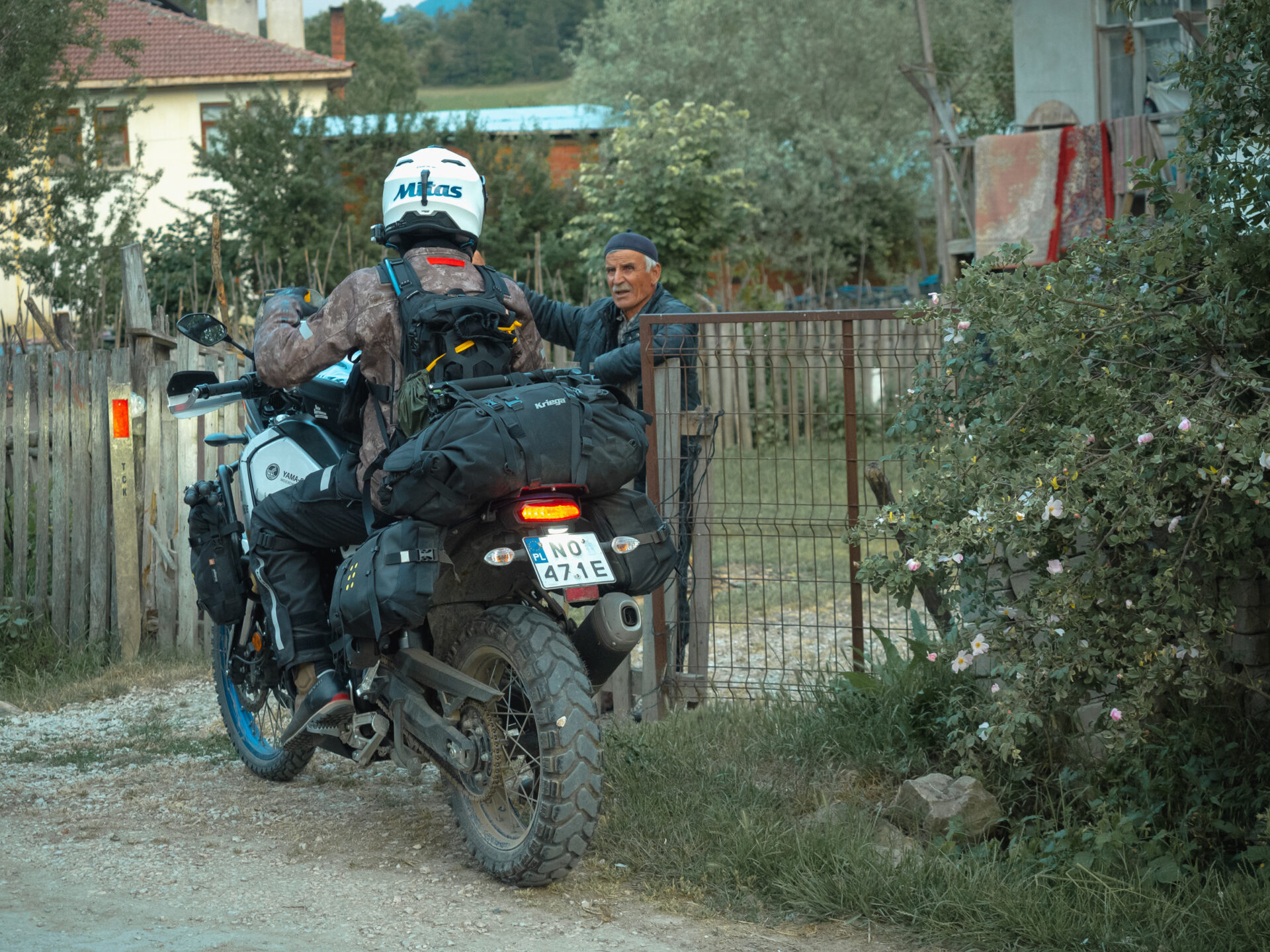 Crossing the Tuz Salt Lake
On the way, we also crossed the Tuz Lake, from which salt is extracted. The lake's salinity is 33%, higher than the Dead Sea, which has an average salinity level of 28%.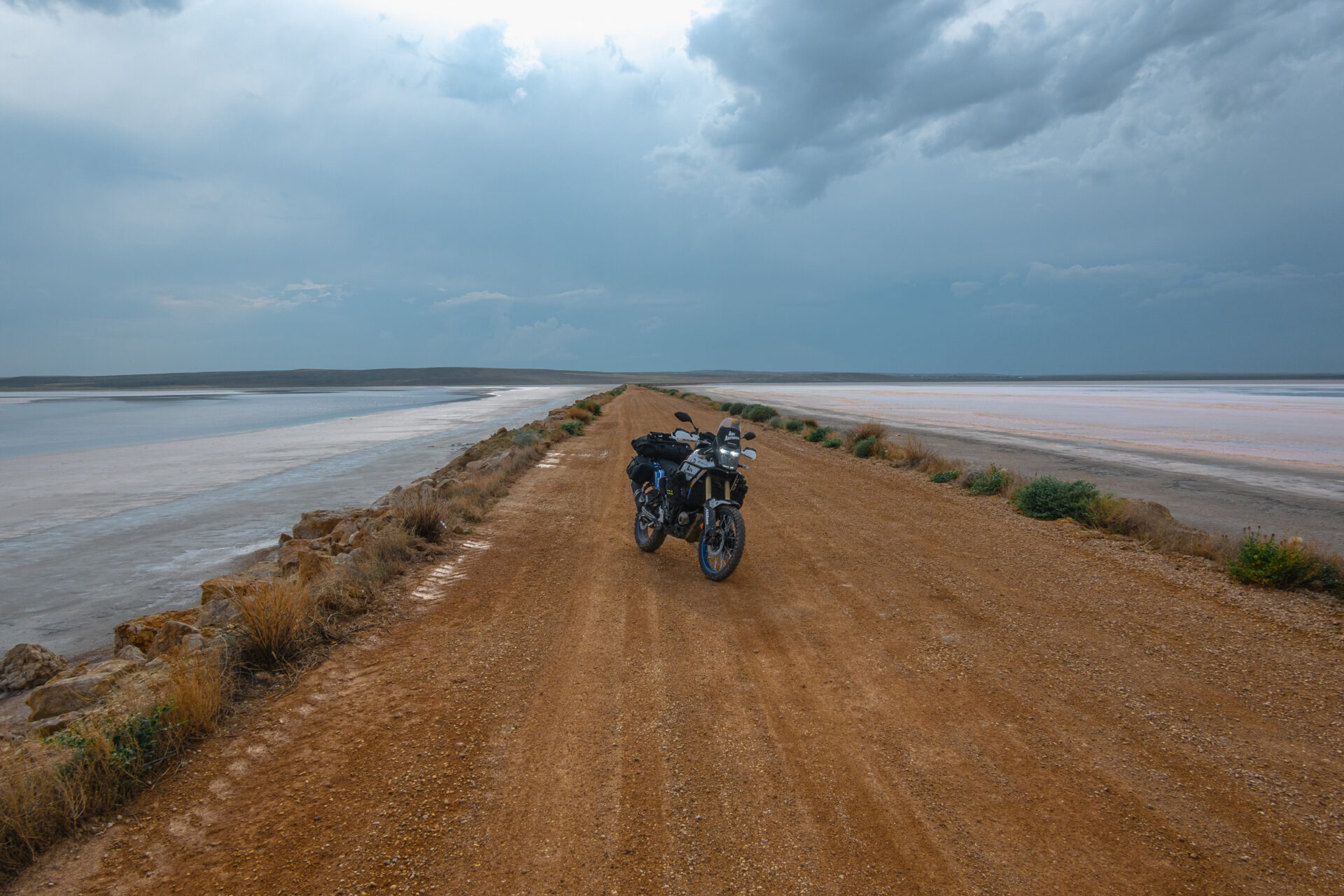 We continued on to Göreme, an idyllic city full of fairytale-like "chimneys", but I'll write more about it in the next chapter.
Read the next chapters of this adventure: