Posted on:
We've reached Cappadocia – a fairytale-like region that for sure is on a to-visit list of many travelers from all around the world. Everybody, even if they haven't heard about this place, has surely seen some pics of the region. Colorful hot air balloons floating above the unusually shaped rocks are one of the first photos you'll see when you search for "Turkiye travel" on Google.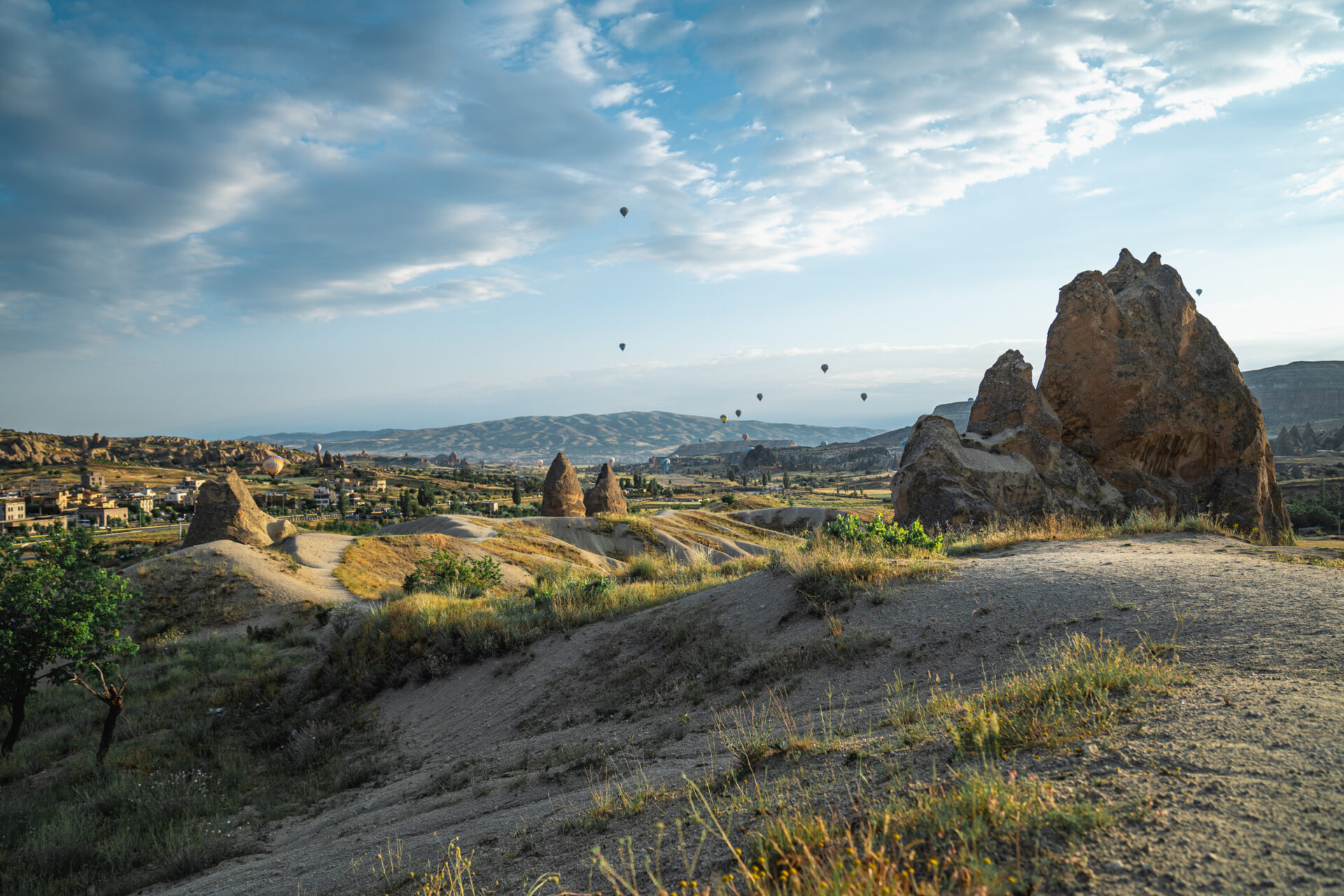 We arrived there in the middle of the night, during a huge downpour and thunderstorm. We found a place to stay the night spontaneously, at the last minute, as befits travelers. Mental and physical fatigue was slowly taking its toll. Nonetheless, after finding a place to sleep, we only managed to take a short nap and already had to get up to admire the sunrise.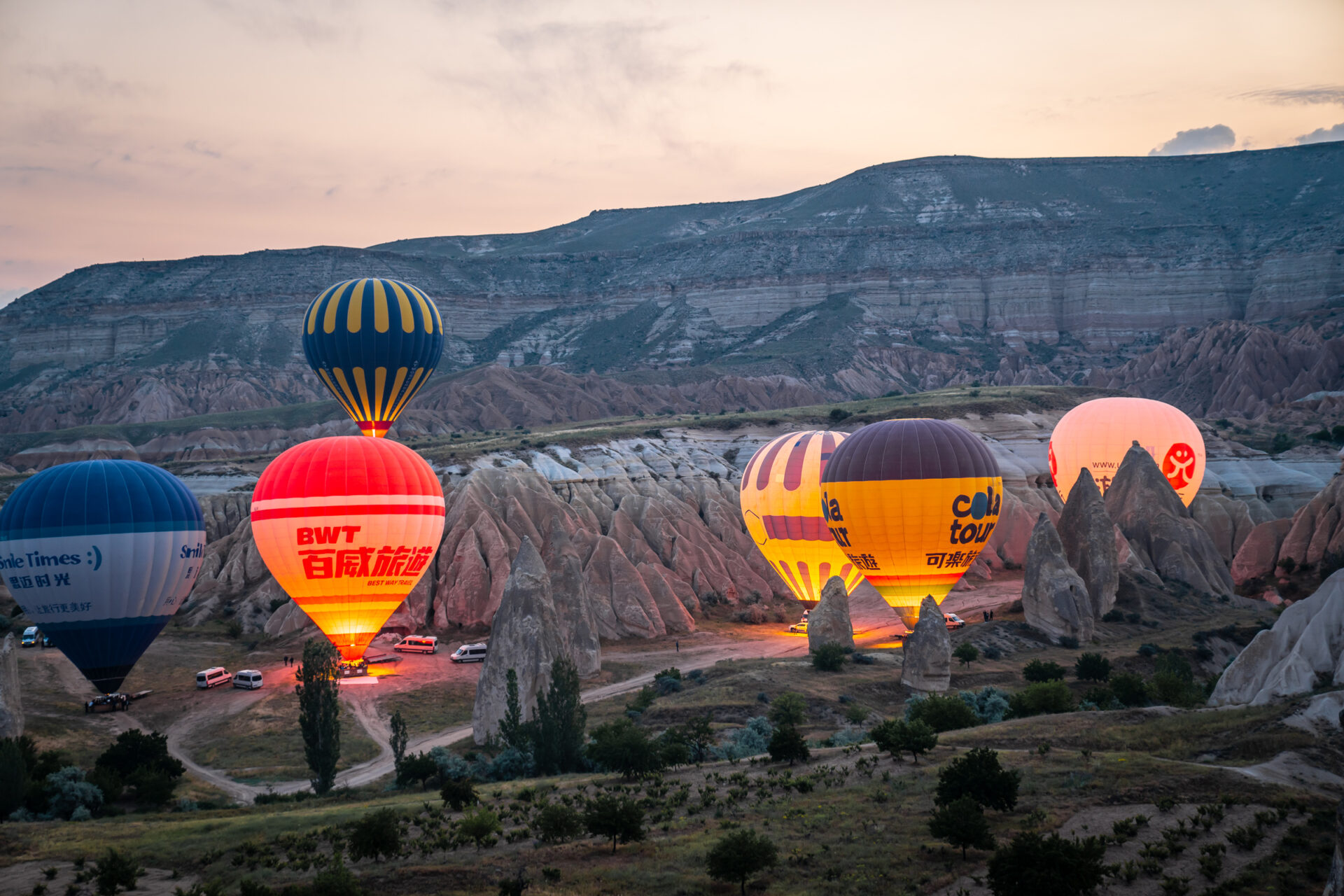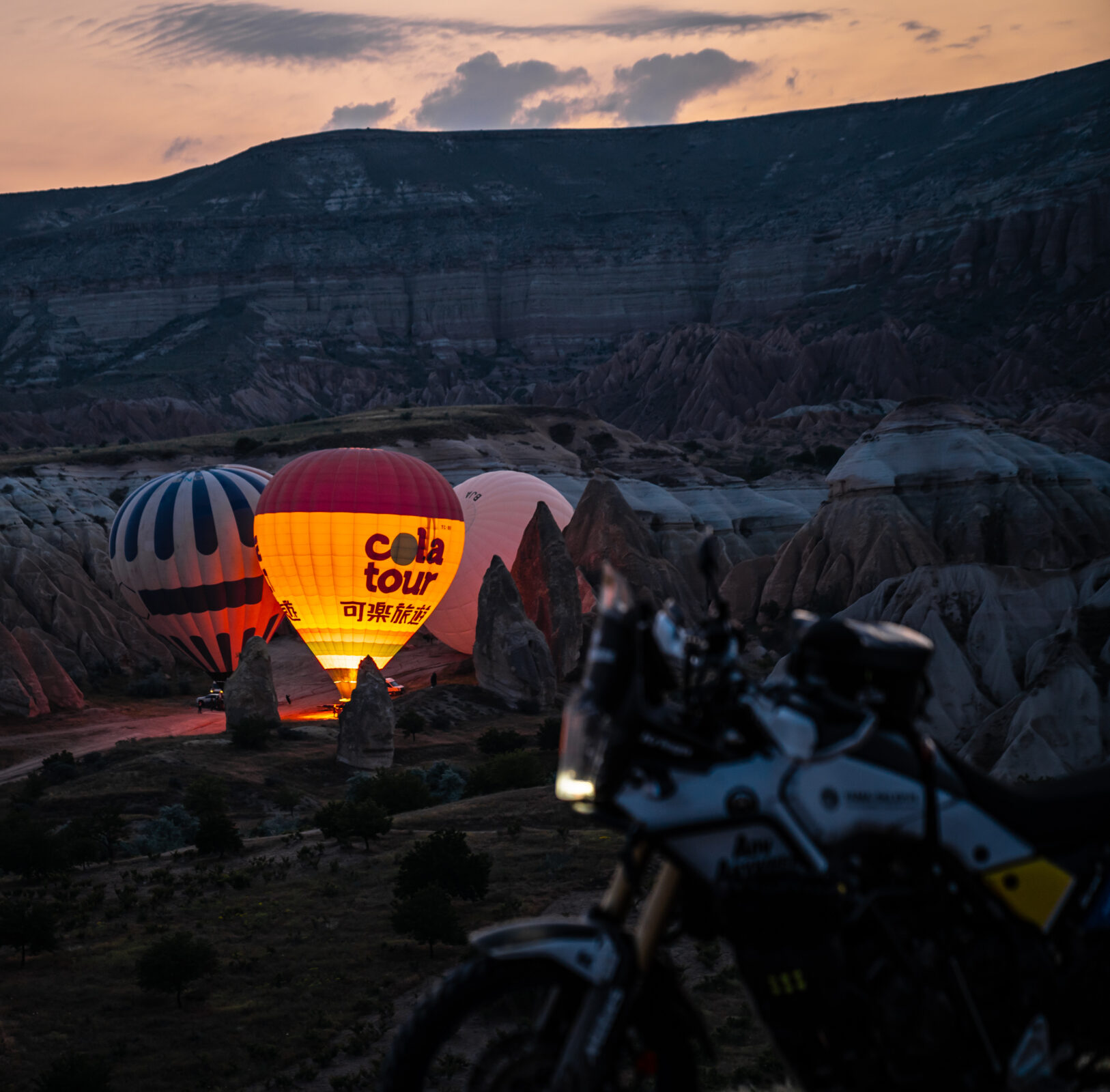 We got up and took a walk towards the viewpoint. I, as a night owl, had the biggest problem getting up, but the guys convinced me to go. This is one of the advantages of traveling in somebody's company – you can motivate each other. Alone I might not have wanted to get out of bed so early but in a group, it's always somehow better.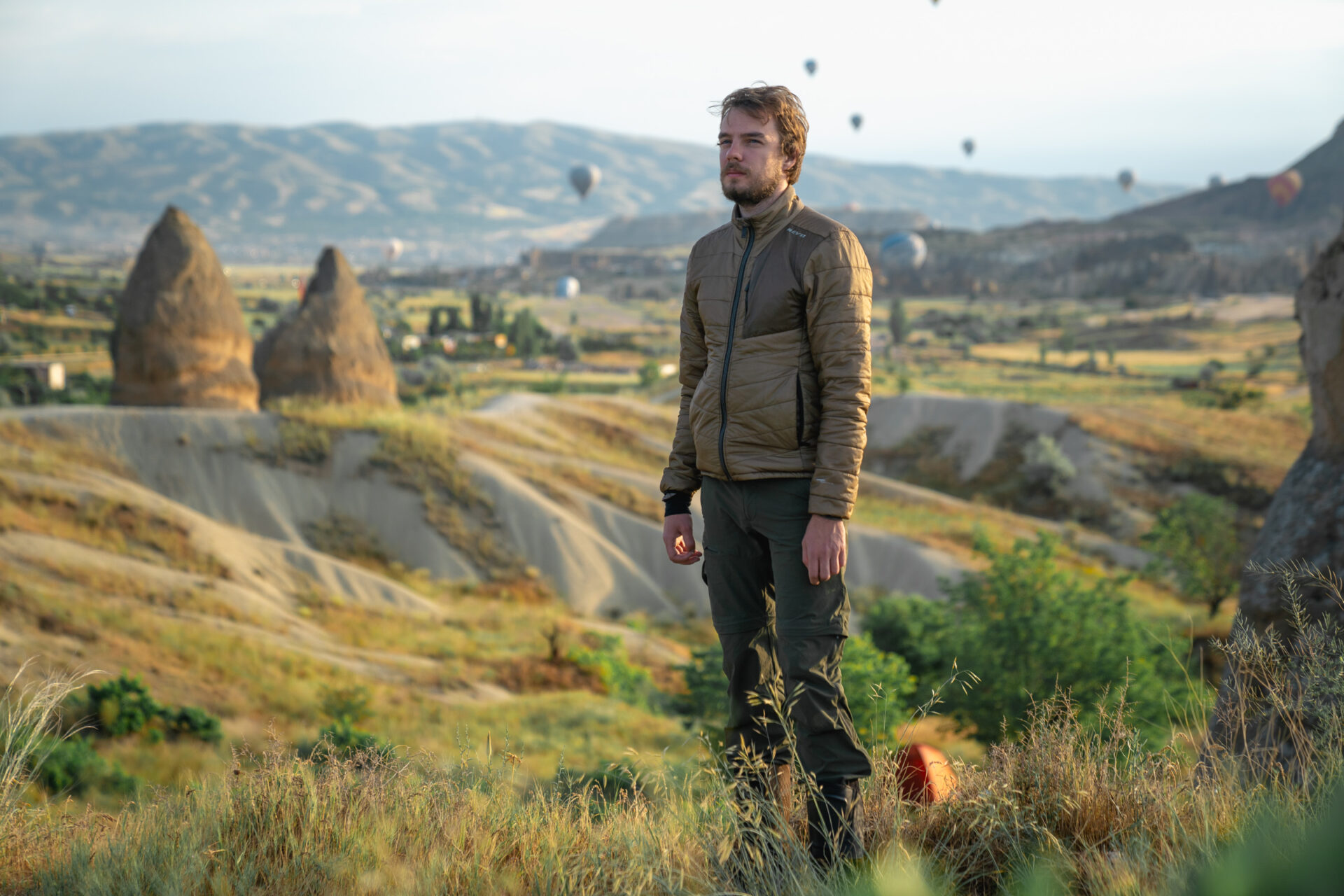 What we saw was astounding. Still half-asleep, not fully distinguishing between sleep and reality, we admired the balloons soaring over the wavy rocks. It's one of the most beautiful views I have ever seen.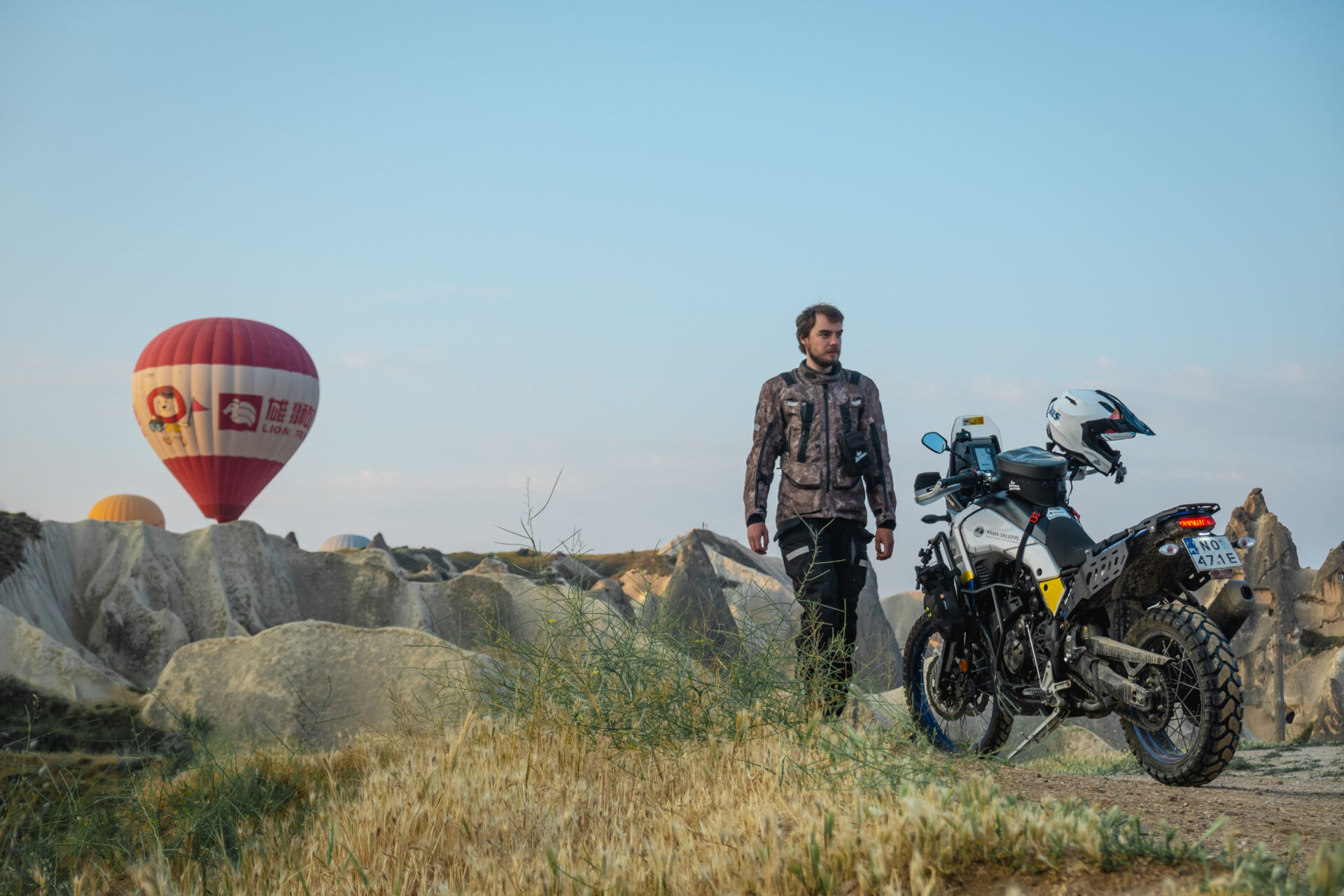 The brain was already slowly ceasing to function. The line between dream and reality was blurring like never before. Responsible for this was a remarkable fairytale-like view, but so was sleep deprivation. We felt that it was high time to go to bed. After two decent hours of sleep, we were ready for a motorcycle tour of the surrounding attractions and gravel roads.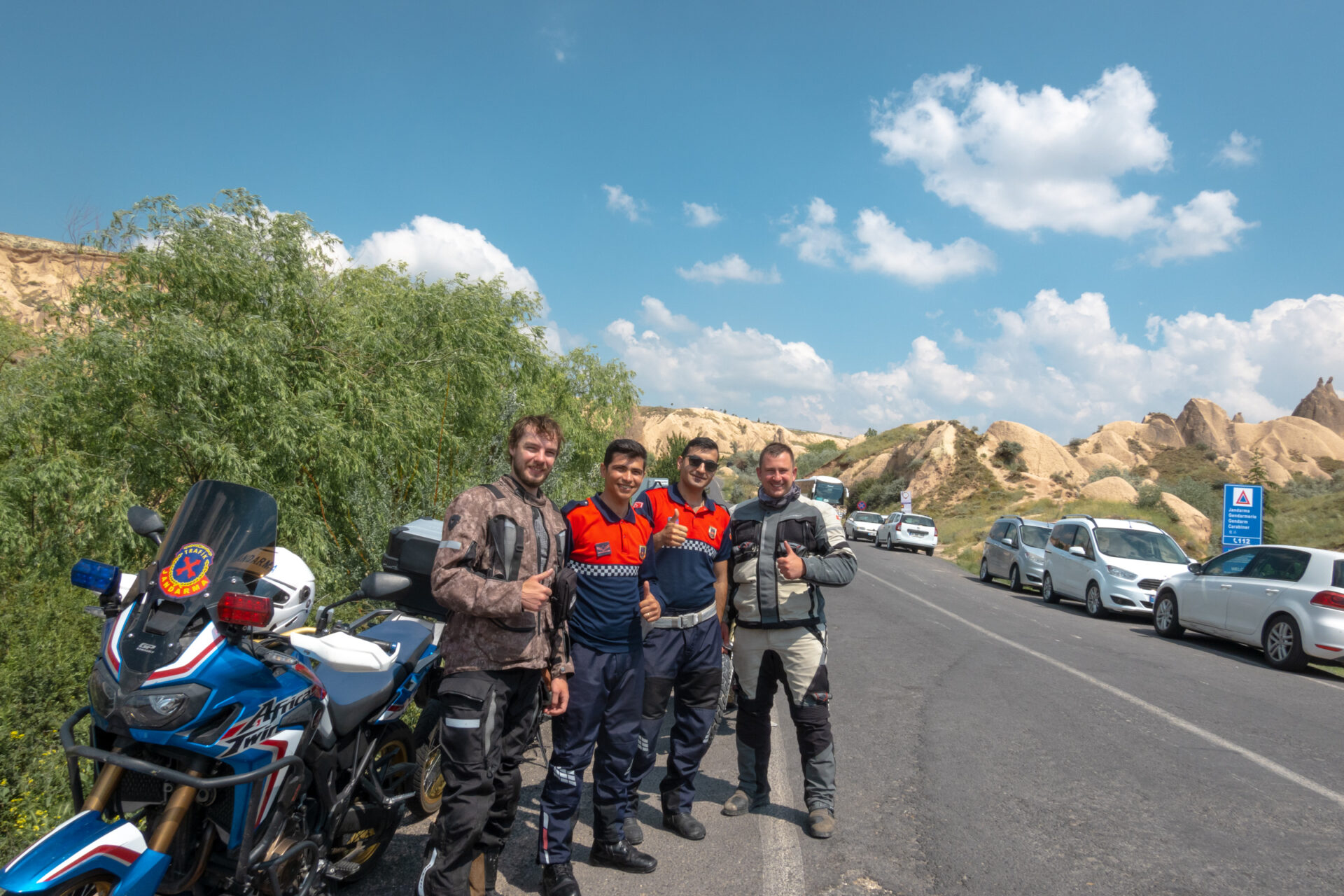 Without luggage, we explored local gravel roads and off-road areas.
Love Valley and Its Unique Rock Formations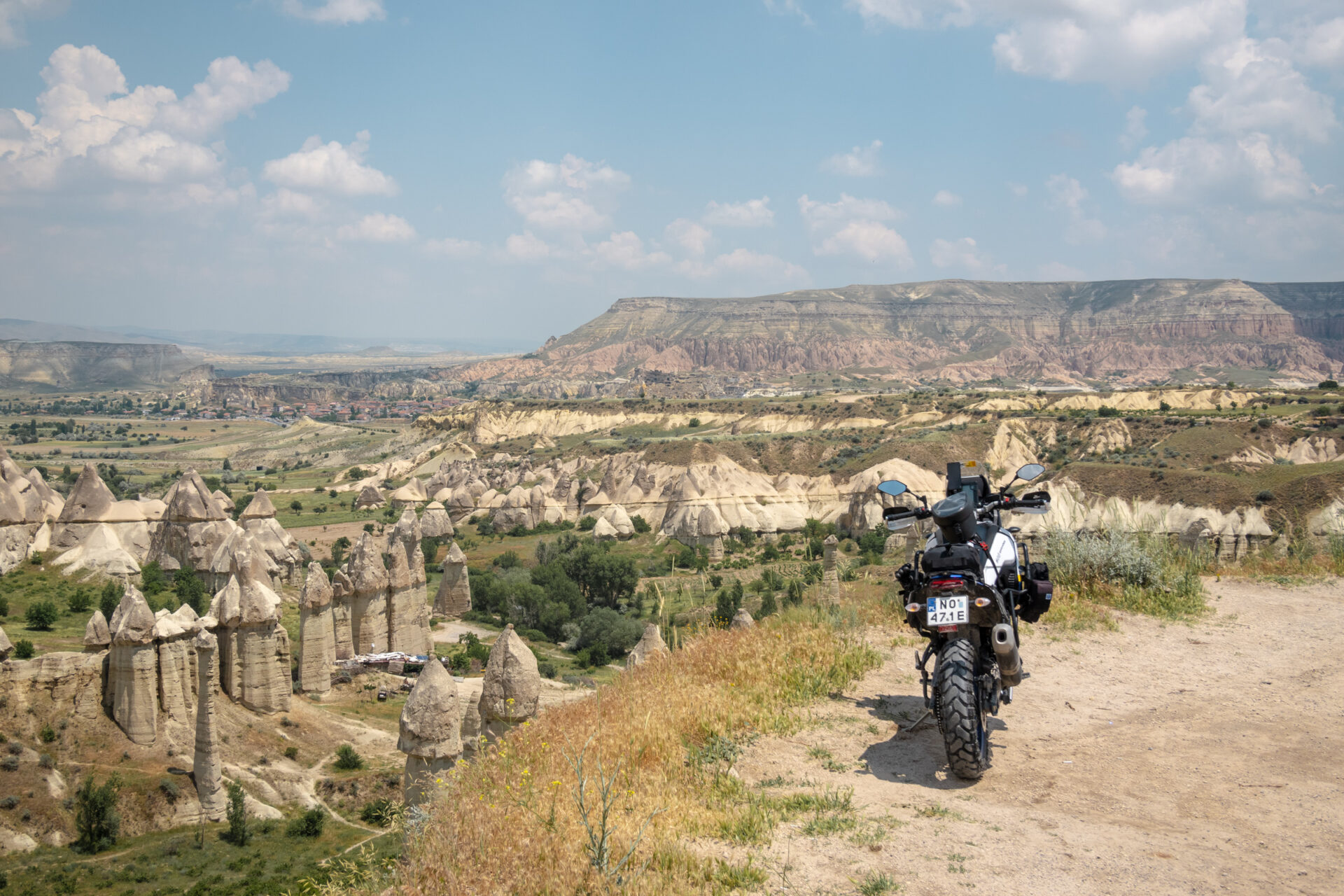 Our first stop that day was the Love Valley. You may guess where the name came from.
These conical geomorphological formations are called fairy chimneys. They were formed by the erosion of less resistant rock (usually tuff), preserving the harder rock – basalt – on top.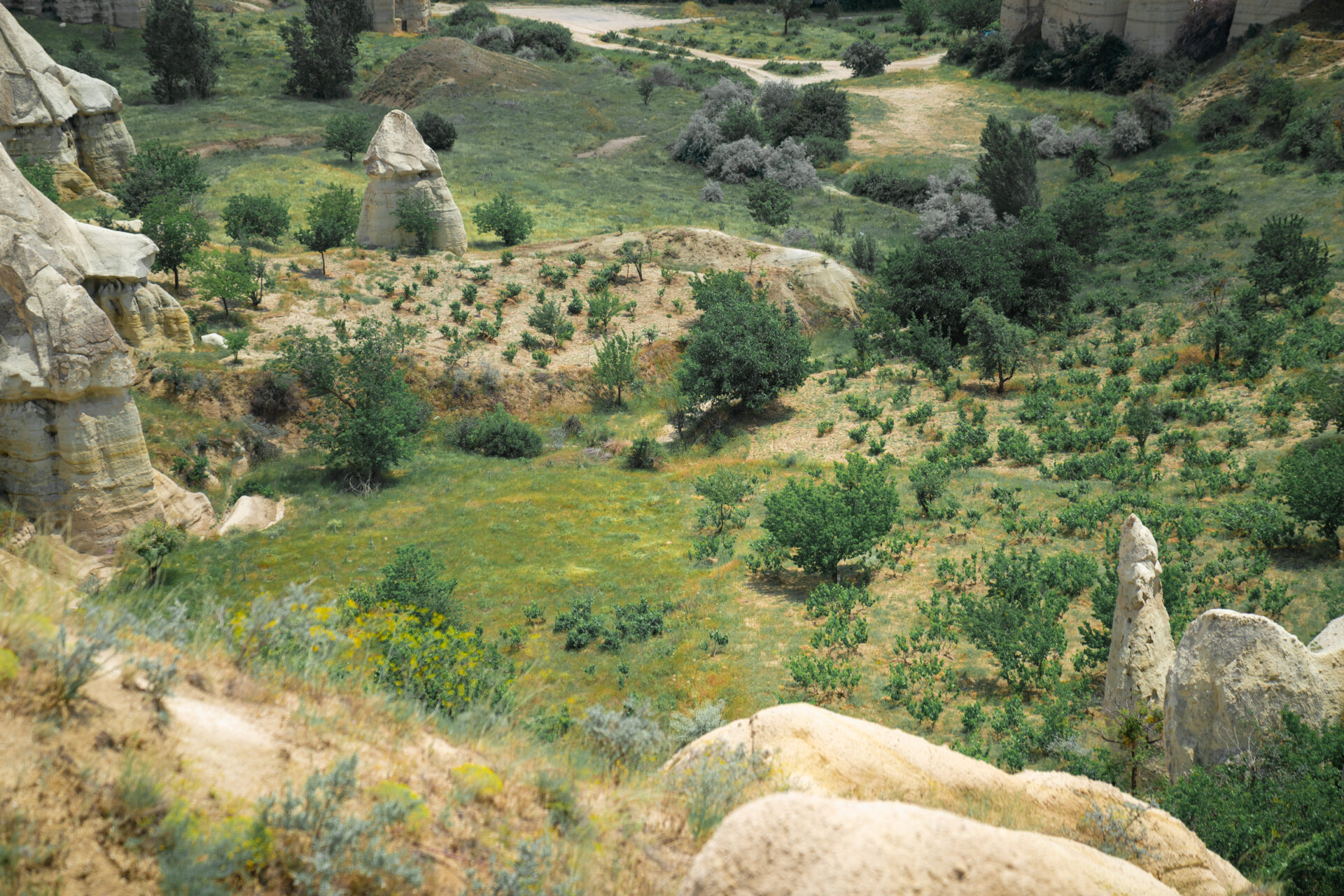 Cappadocia is stunning at any time of the year. We managed to reach it before the tourist season started, so we avoided the crowds and spent two days in Göreme, admiring the natural wonder of the region in a low-key atmosphere.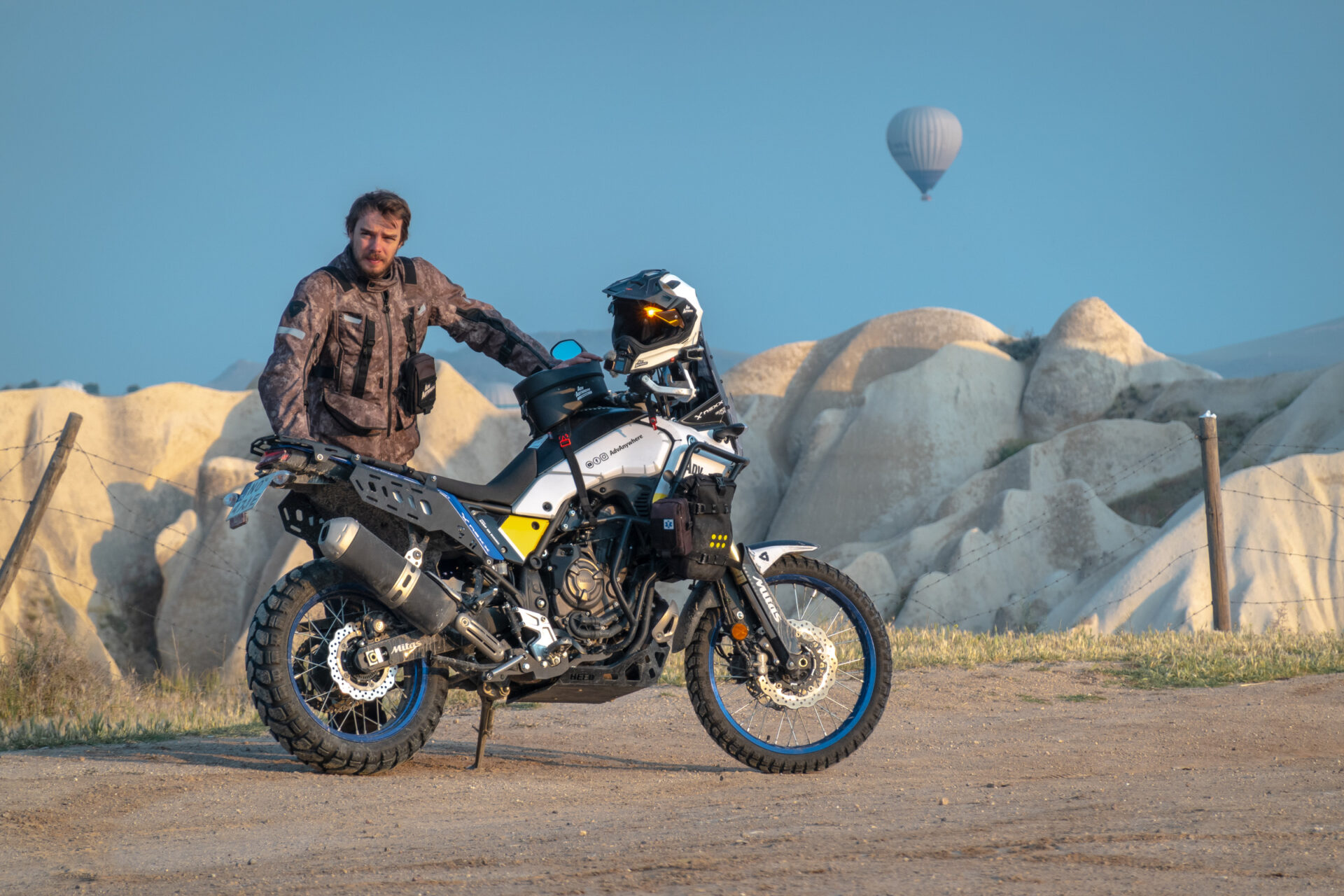 The Biggest Land Art in the World
Land art – also known as Earth art, environmental art, or Earthworks. It's an art movement that "works" with the environment. Artists utilise materials of the Earth, including the soil, rocks, vegetation, and water found on-site. They also make use of erosion and various atmospheric phenomena.
Andrew Rogers's created his megalithic work titled "Time and Space" by placing 13 stone structures along a 2.5-kilometer part of the Kardang mountain valley. On Google Arts & Culture you can see a satellite picture of this site. You can see various land artworks, such as a horse. Let us know in the comments whether you found it! Maybe you'll find also something else?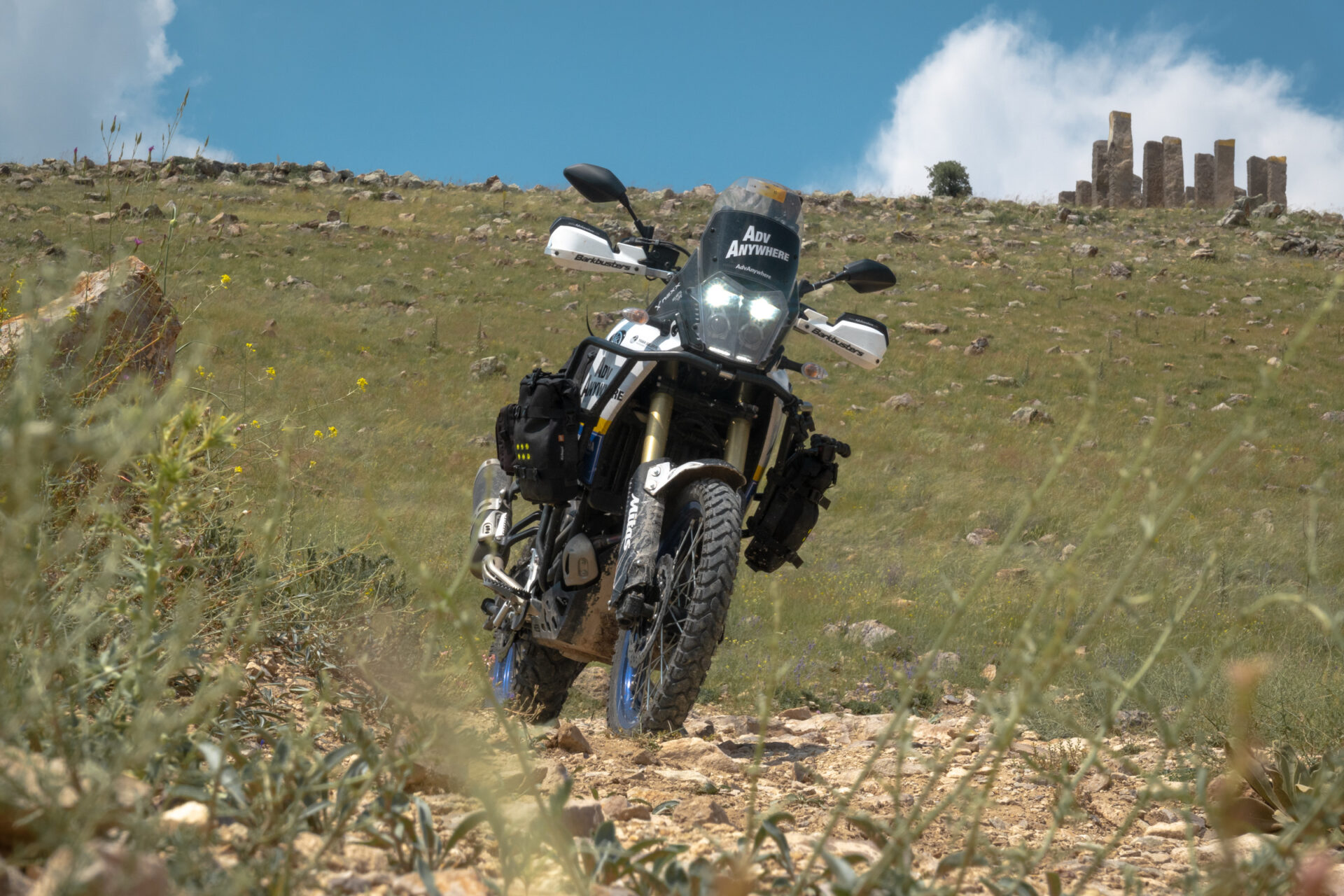 As an art enthusiast, I'm thrilled by the fact that I had the opportunity to see this masterpiece. Especially since the movement favoring the process of work creation over the end result was an extremely important factor when it comes to modern art development.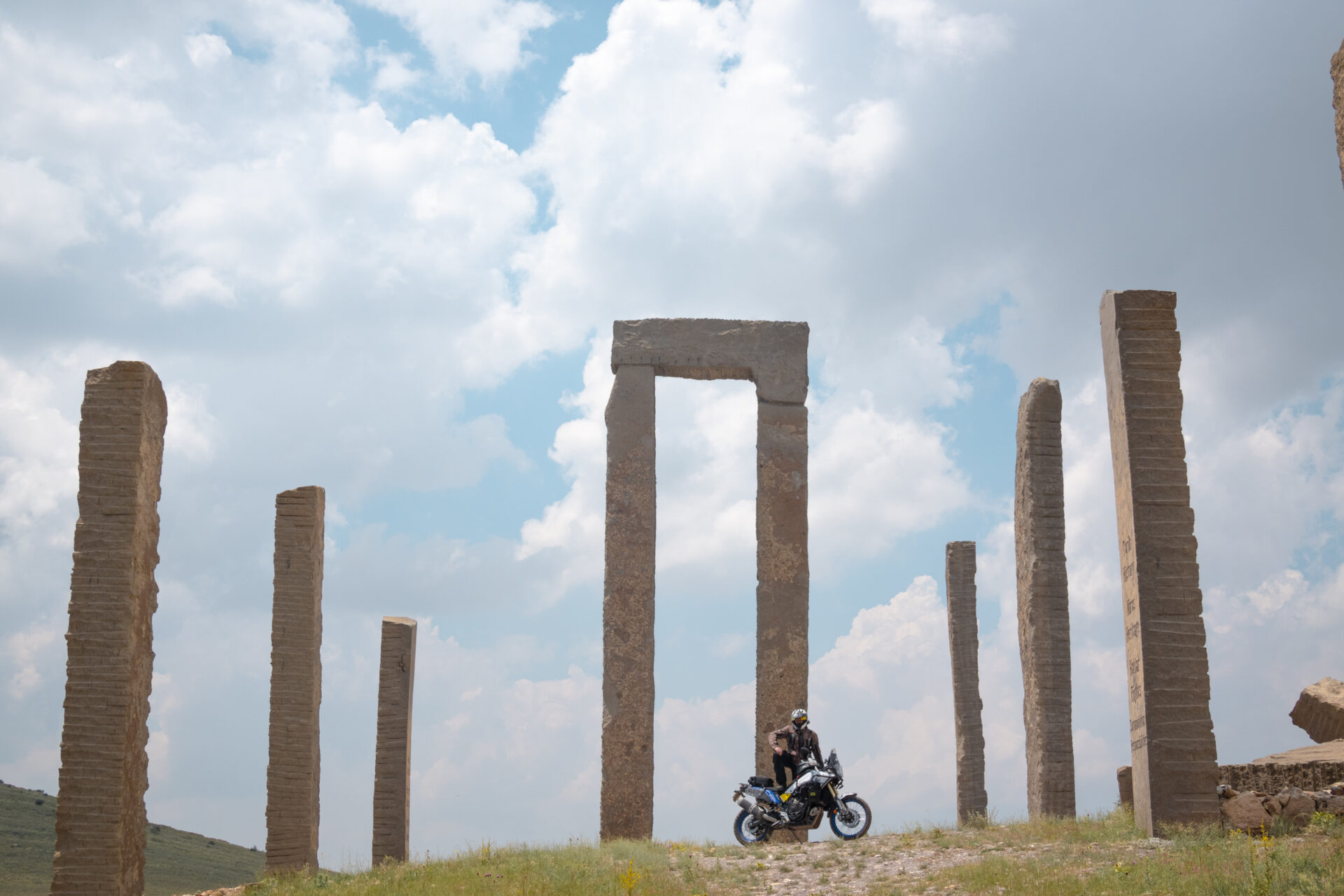 Uçhisar – a City with the Rock Castle
In the Cappadocia region, you can admire the rock-cut architecture, such as houses, churches, or even historical, abandoned areas chiseled in volcanic rocks.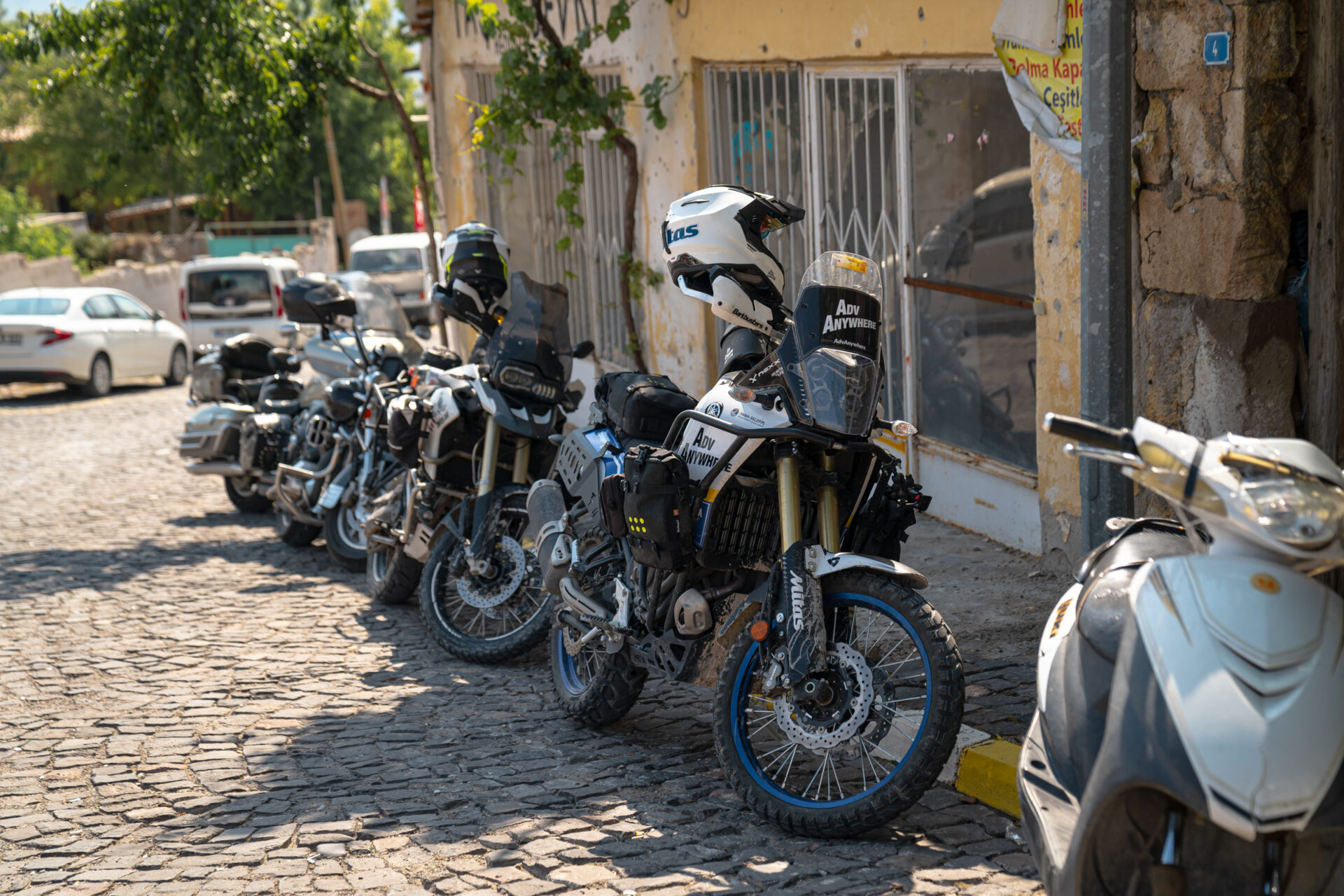 You can see the town of Uçhisar from the distance. Its most dominant "building" is a 60-meter castle, carved in a single rock. It stands proudly as the highest point in Cappadocia. The castle is quite different from most other castles you may have seen before. There's a plethora of bare rock rooms and corridors that don't hold any antiques.
Red Valley – the Best Place to Admire Sunsets
We finished our day in the Red Valley. This area is a series of many connected lowlands. A stone's throw from the Red Valley is also the Rose Valley.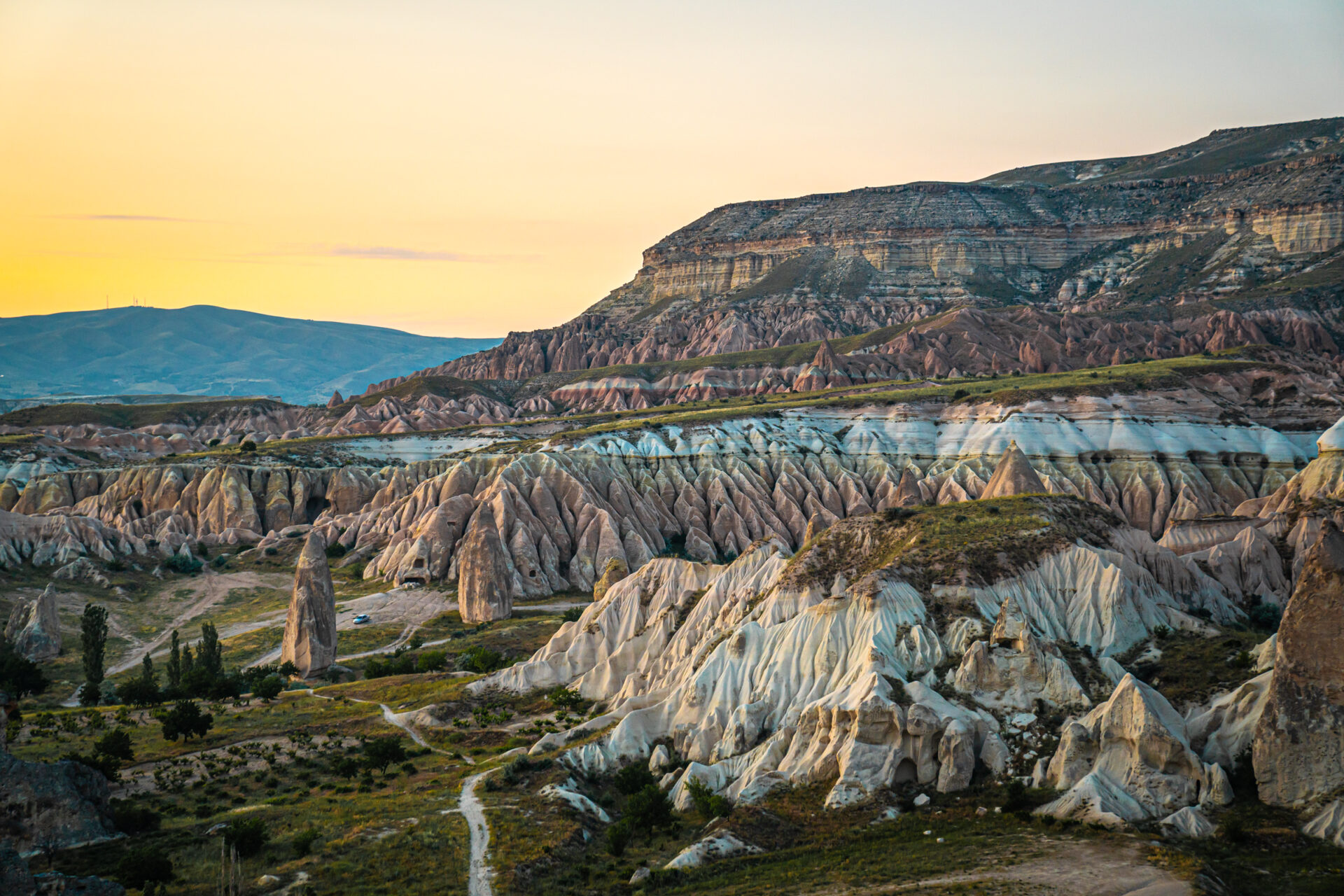 We circled around the place, trying to find a road leading to the highest point. Time was running out and we couldn't decide where to stop. Not because the views were poor but rather because every corner was phenomenal. It was really hard to make up your mind. We were overwhelmed by the number of marvelous vantage points.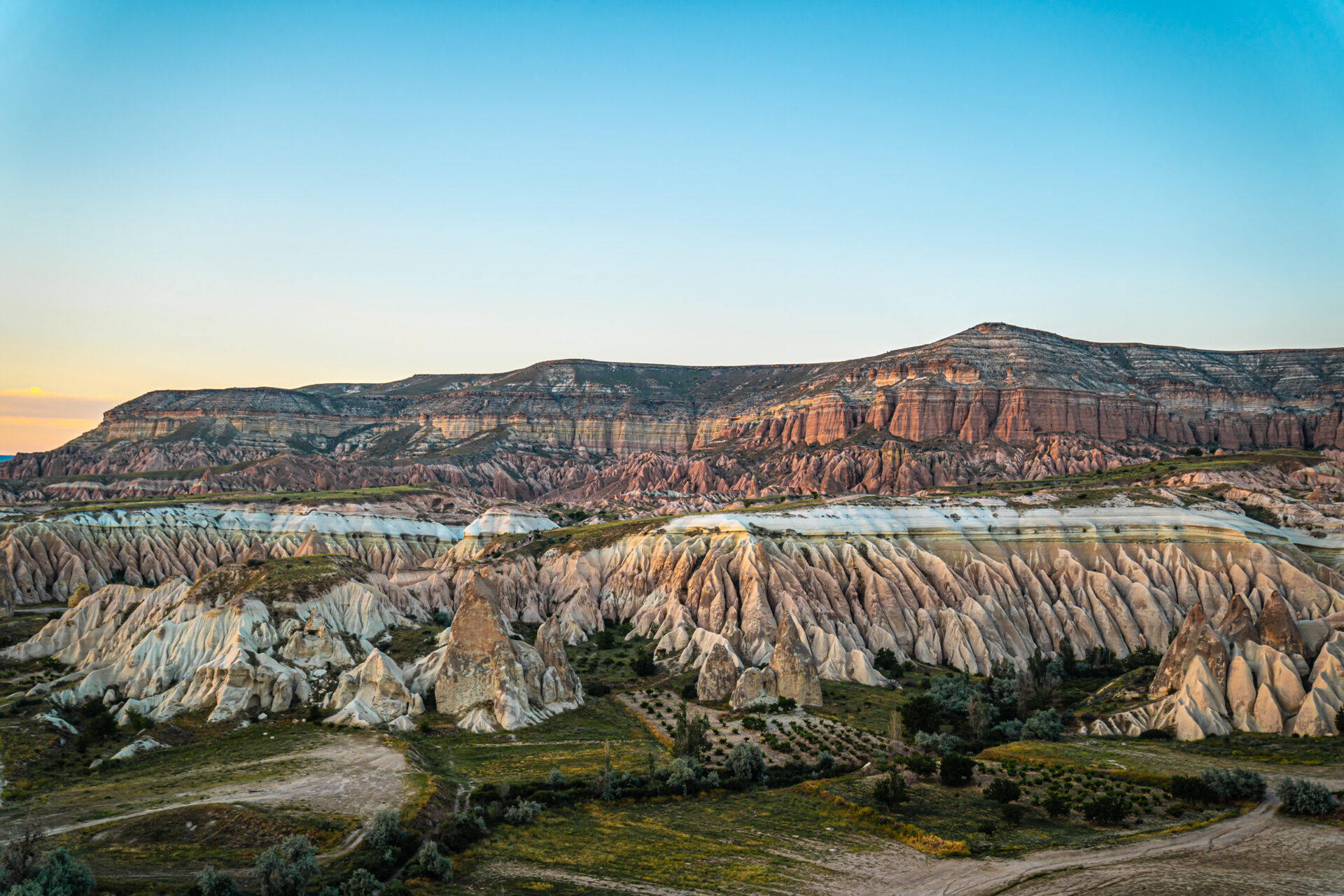 Eventually, we rode up to one of the rocks and from there we switched to feet mode, leaving our motorcycles for a while.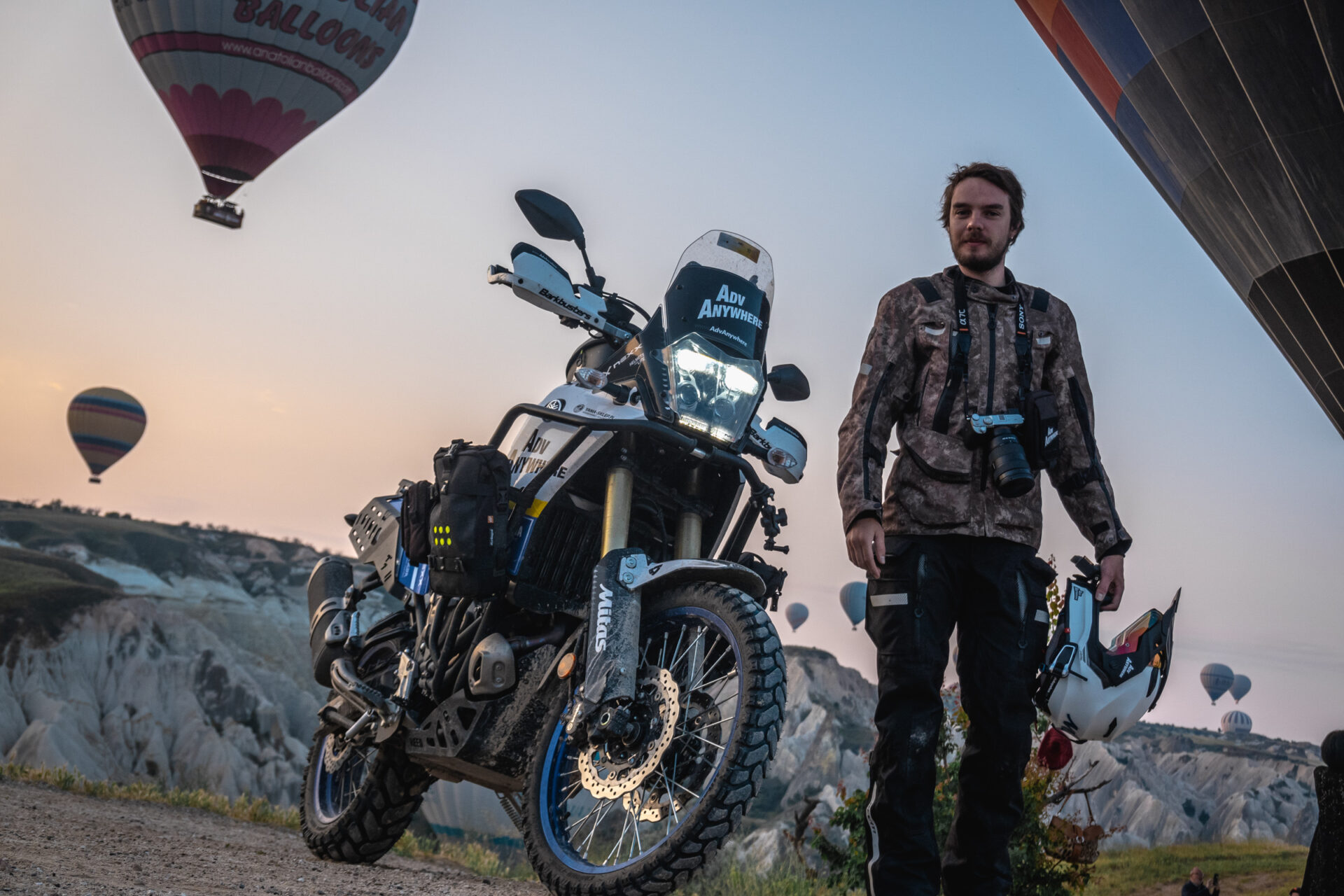 Depending on the position of the sun, the rocks turned various shades of red.
We already knew that we'd also spend the next sunrise in the Red Valley.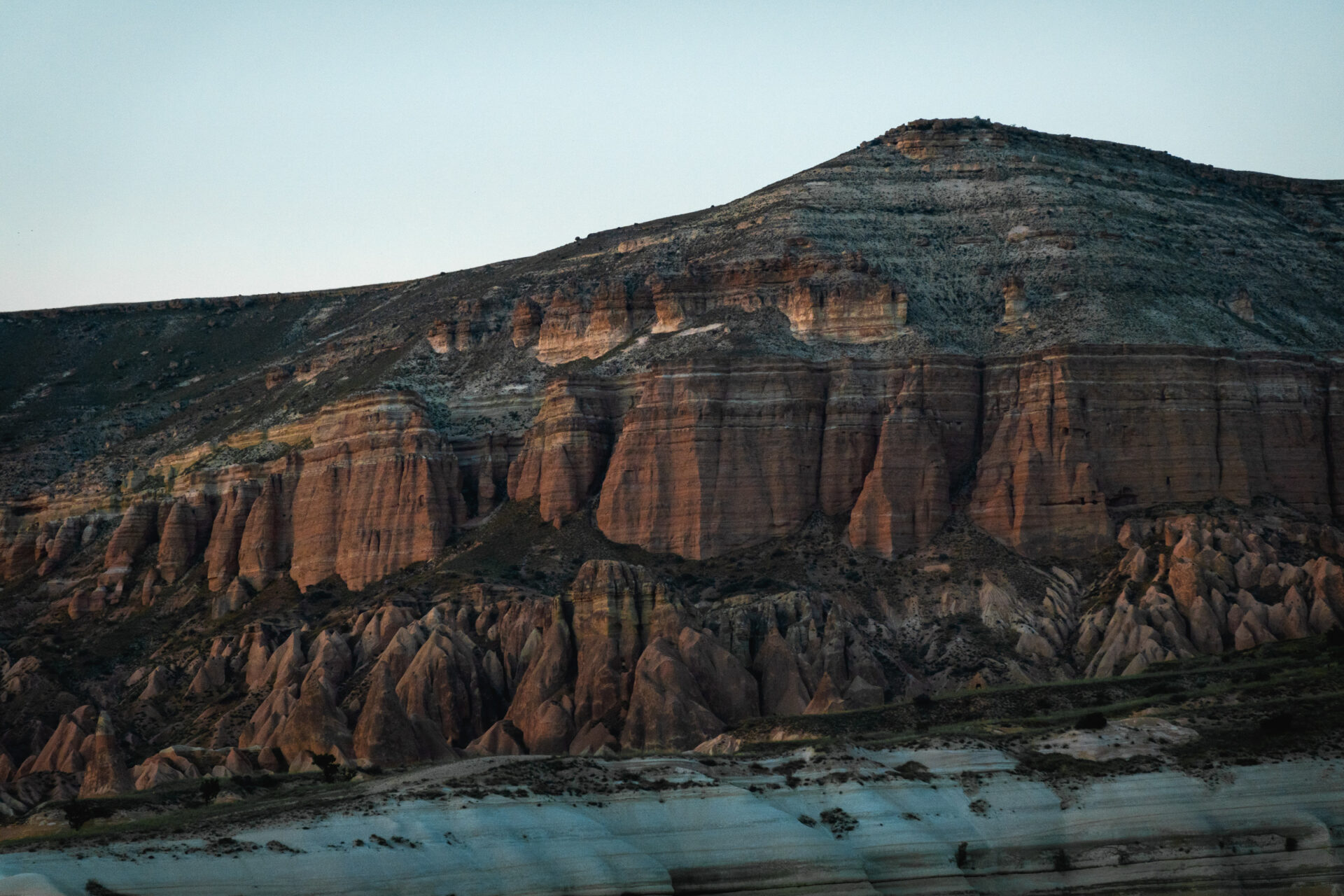 Sunrise in the Red Valley
It was time to say goodbye to Göreme. We decided to admire hot air balloons taking off and landing for the last time.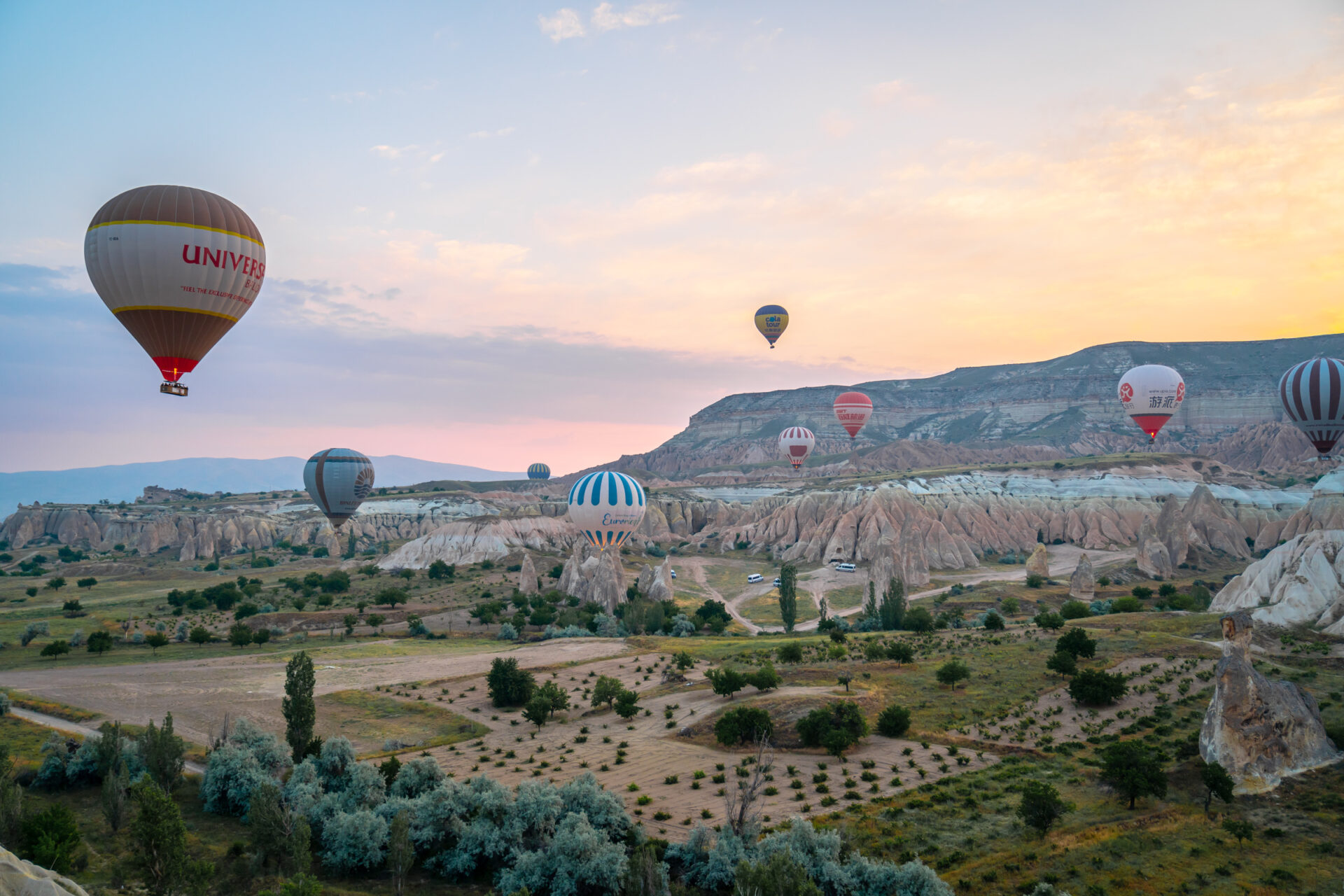 Personally, I would recommend spending at least 3-4 days in Cappadocia. However, we were running out of time and we had to move on to the south of Turkiye.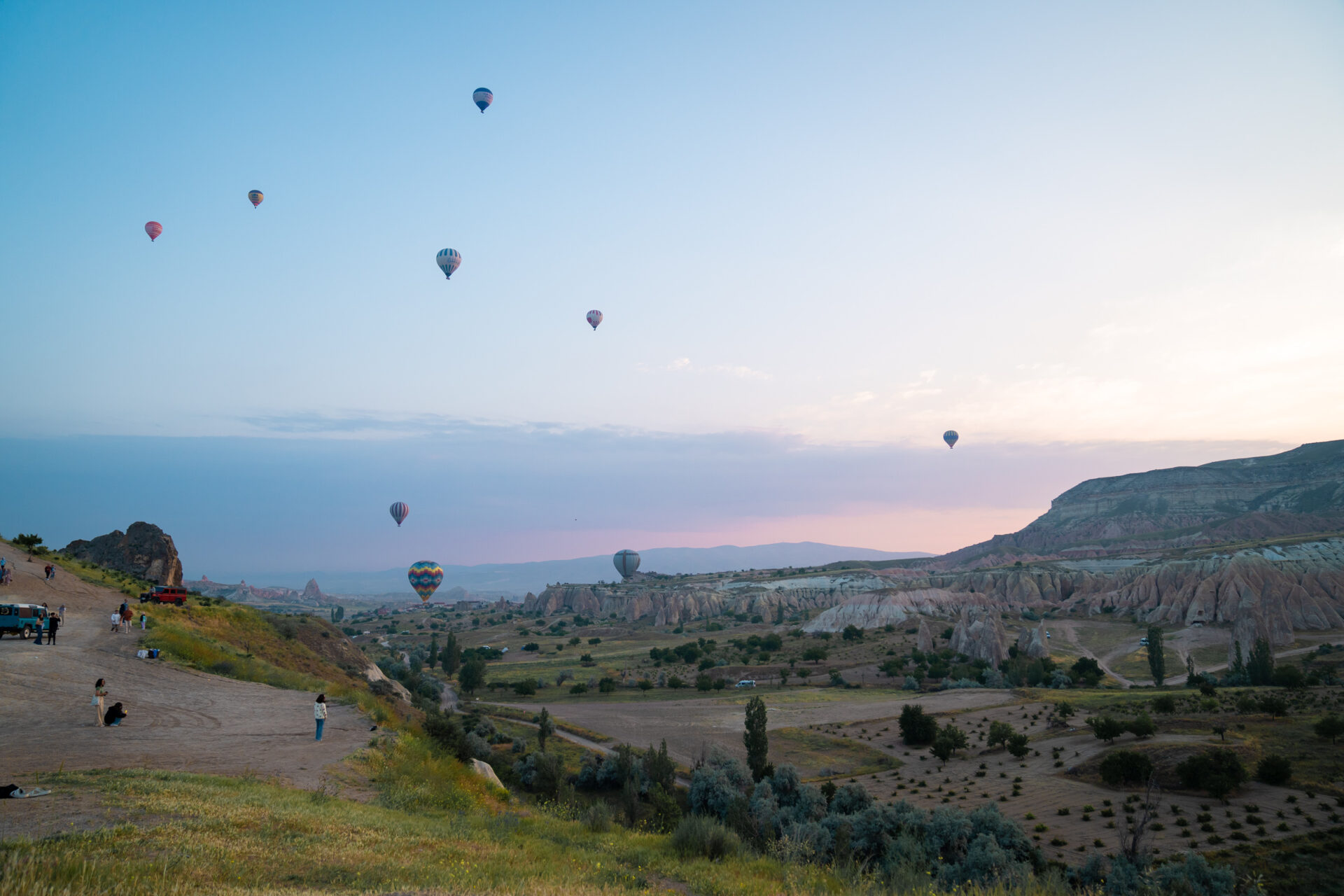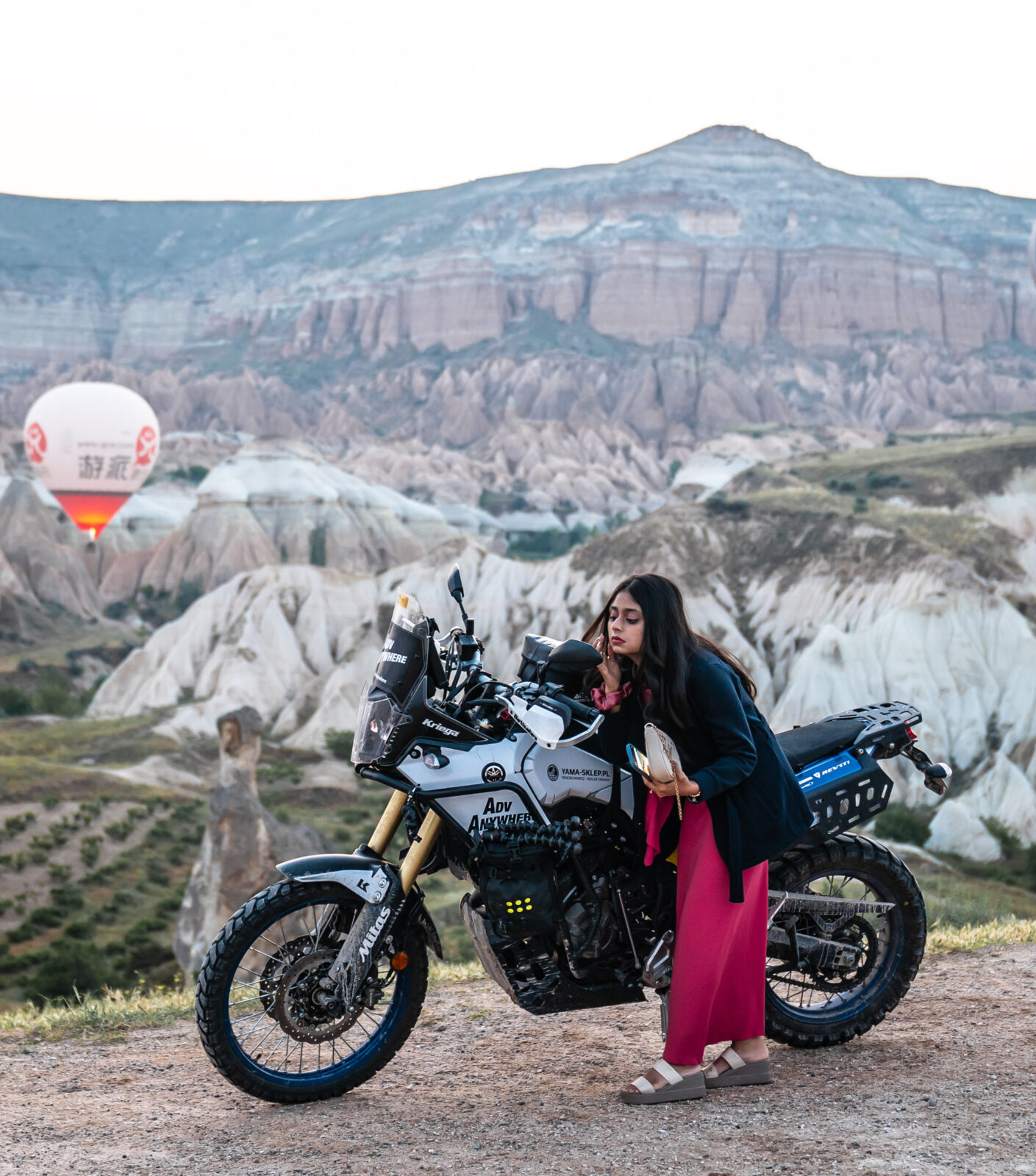 We completed our main goal – reaching Cappadocia. But it wasn't the end as more adventures awaited us in Turkiye.
If you want to see more photos of the stunning region of Cappadocia, check out this gallery.
Read how this adventure started and how it ended: