Posted on:
As someone who loves adventure motorcycles and is a fan of Yamaha, I recently upgraded from the XT660ZA to the brand-new Tenere 700. Let me tell you, in my opinion, the T7 is one of the best bikes out there right now. Want to know why? I'll break it down for you.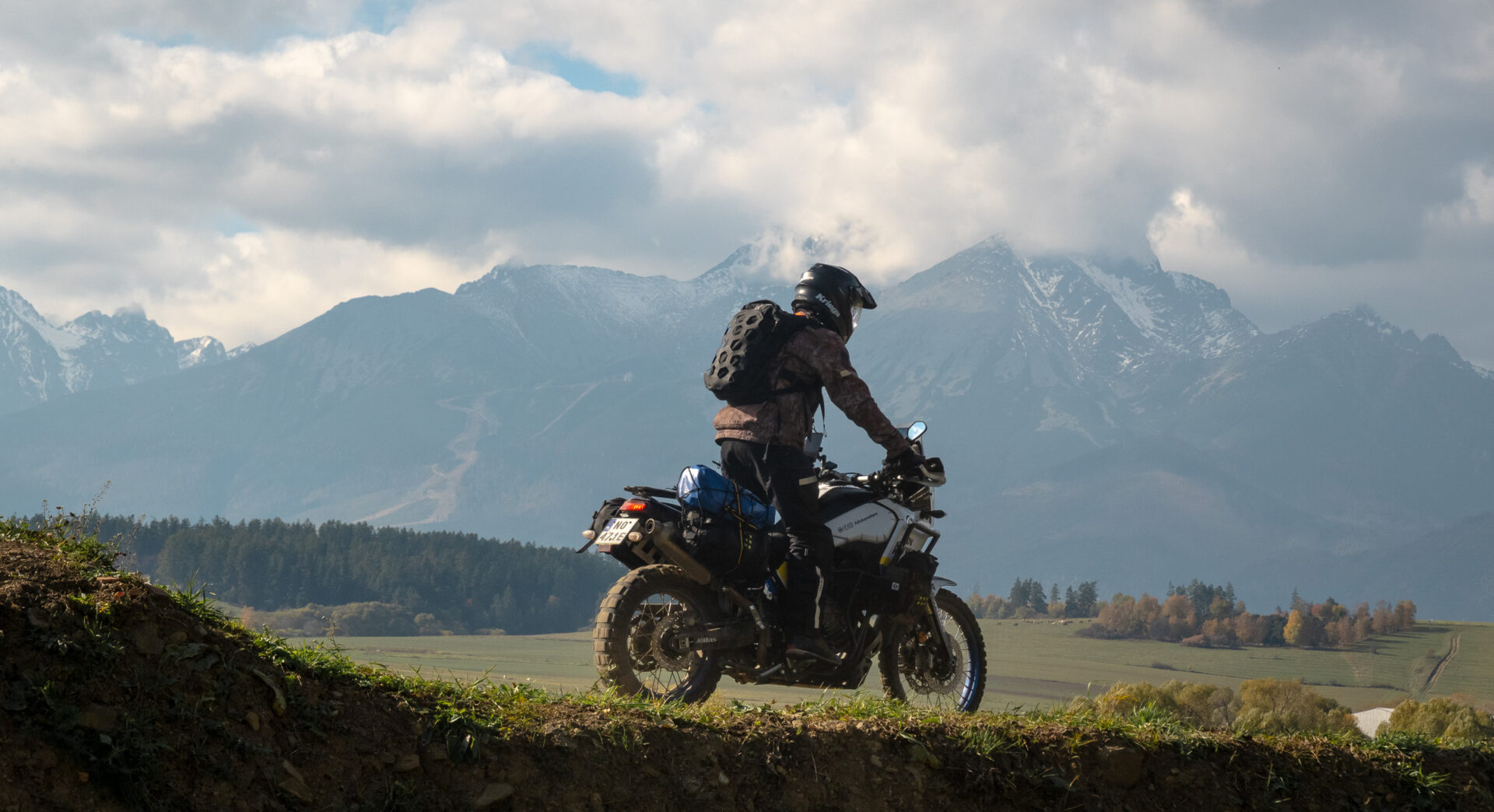 Adventure motorcycle should be a universal bike
For me, this means I want a bike that's reliable for long travels with lots of luggage as well as a bike for weekend off-road fun.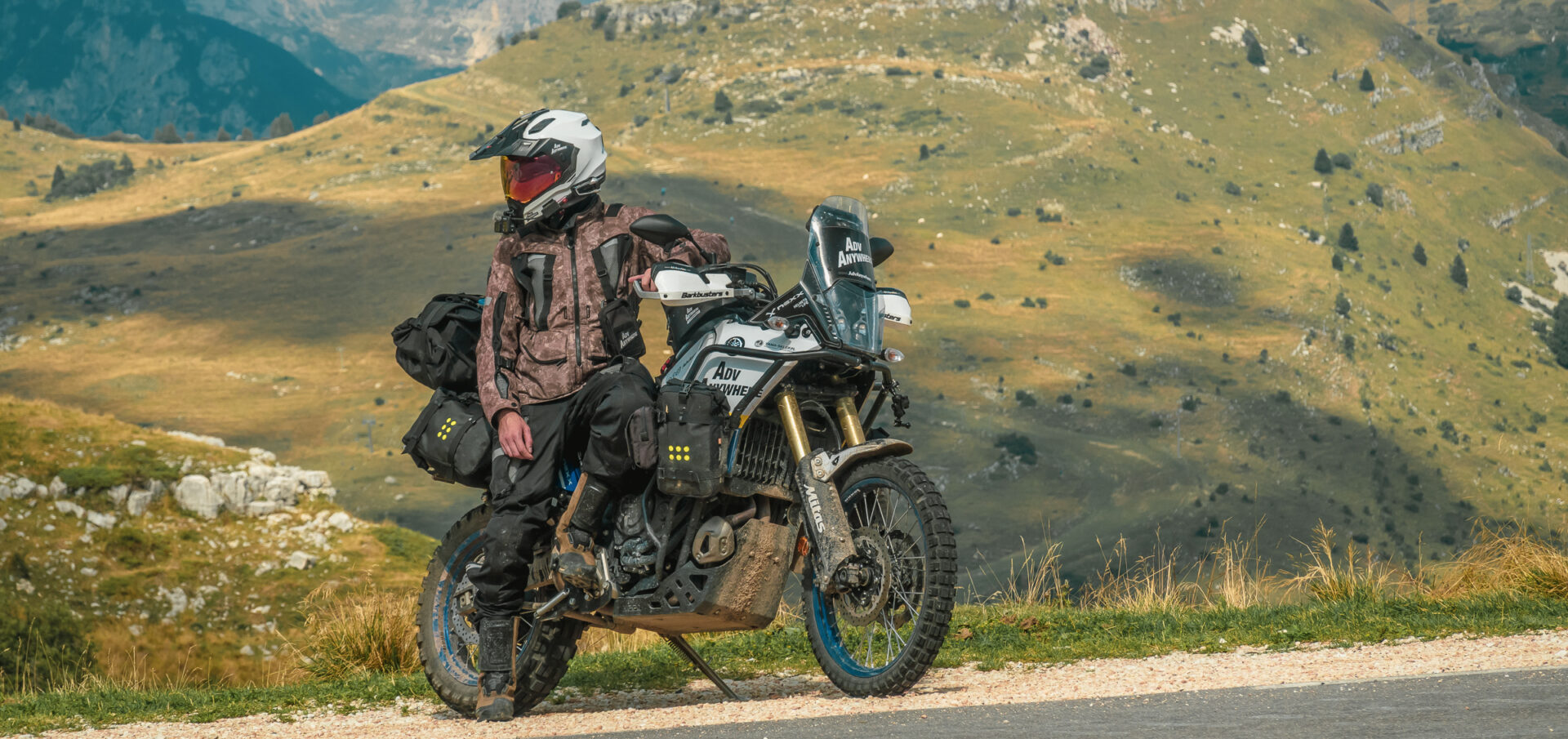 My Old XT660ZA Was Well-Balanced in These Terms. So Why Did I Even Consider Changing It?
After 75,000km, I almost finished my dream Yamaha XT660ZA build. There was one last thing that was too expensive to buy — suspension. The price of my XT660ZA with a better suspension would be almost the same as the price of the brand-new T7. So I made up my mind. It was better to sell the old Tenere and buy T7 which has a lot more advantages than the old lady.
Long story short, it's better in almost every single aspect. Soon, I'll write a short XT660ZA vs. Tenere 700 comparison post.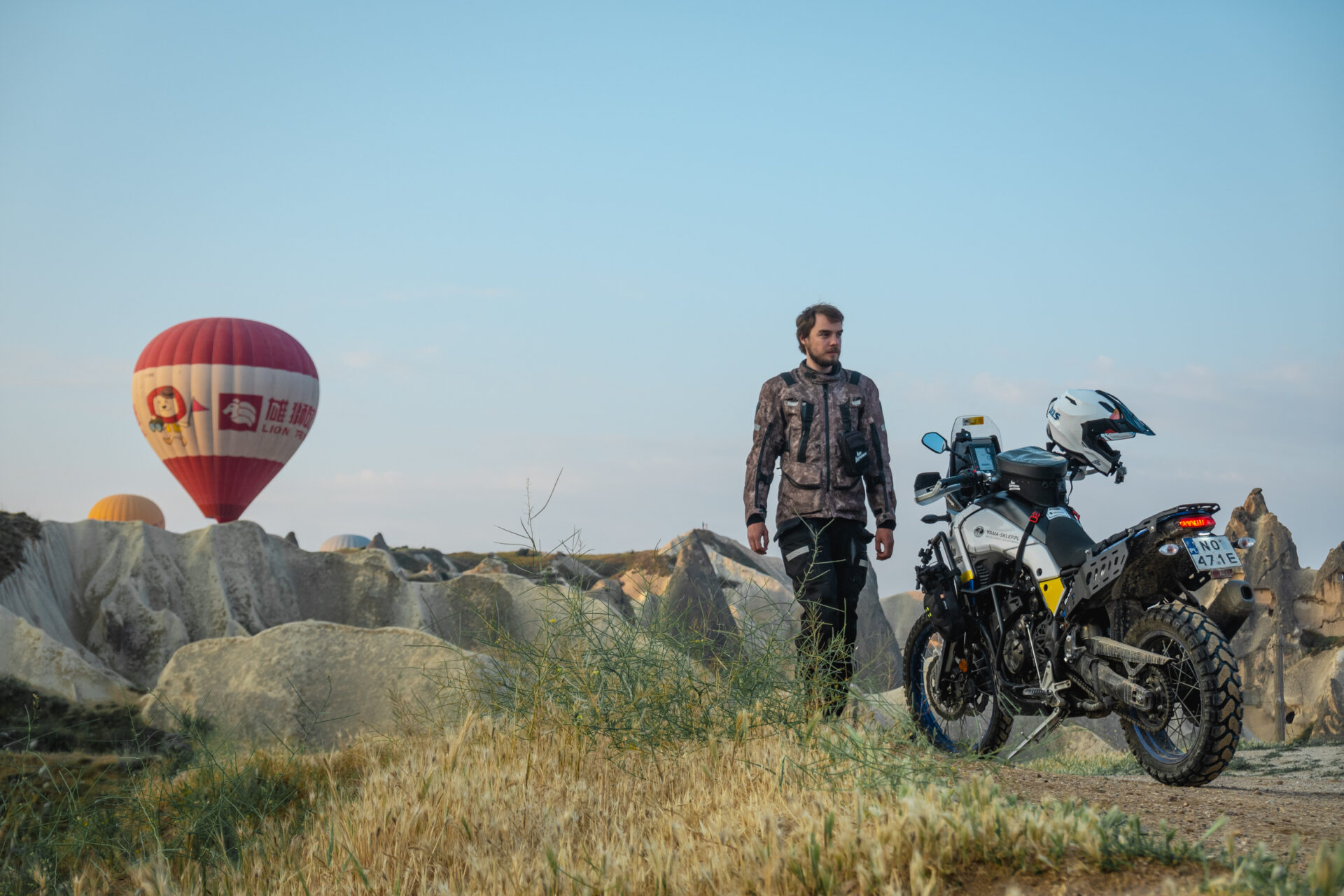 Great. However, there are also other brands offering amazing adventure motorcycles. Maybe even better ones. But what means "better"? Let me share my mindset for choosing the best adventure bike.
Price
First and foremost, the Tenere 700 offers an excellent price point for an adventure motorcycle. It's not the cheapest option out there, but it's definitely one of the most affordable in this segment, making it a great value for the money.
Some of the ADV bikes are even twice the price of the T7. Does it mean these are twice better? Not necessarily. The price mostly covers some advanced electrical systems like TC, Power Maps, etc. For me, all of these extra fancy system configurations can cause more problems than they resolve (and that's also the opinion of some of my friends who have these systems).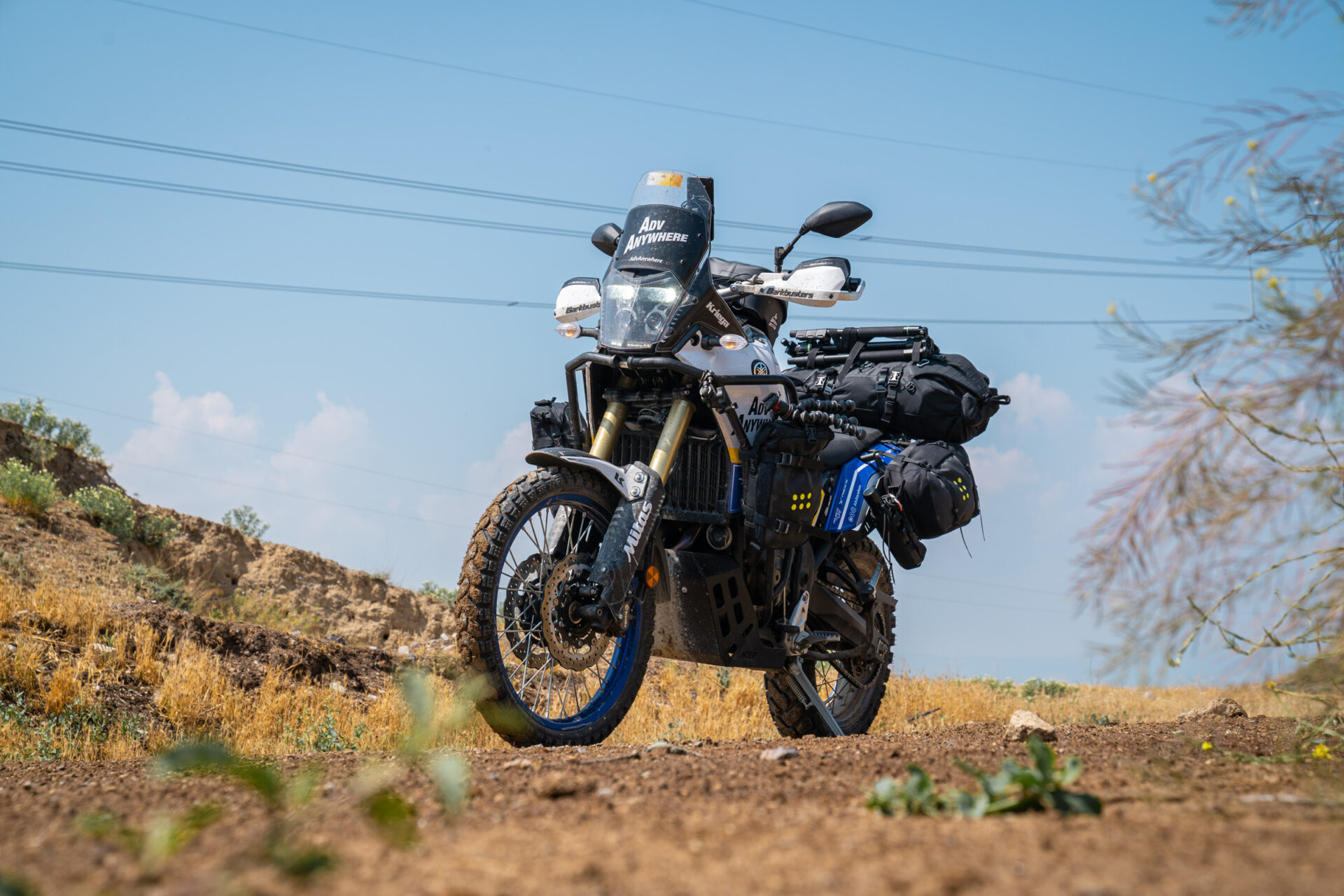 For a good price, you can get a great base and you're able to change any part you like for a better one. For example, I can't say spring and suspension are cons because for me they're good enough. Once you want to jump like a frog, go for intensive off-road rides, and use the full potential of T7, you'll probably need to invest in stronger, stiffer springs. And even if you change most of the elements, you'll probably still end up with the modified bike cheaper than some of the stock models from other brands. And you'll have way better aftermarket components than on any stock adv bike.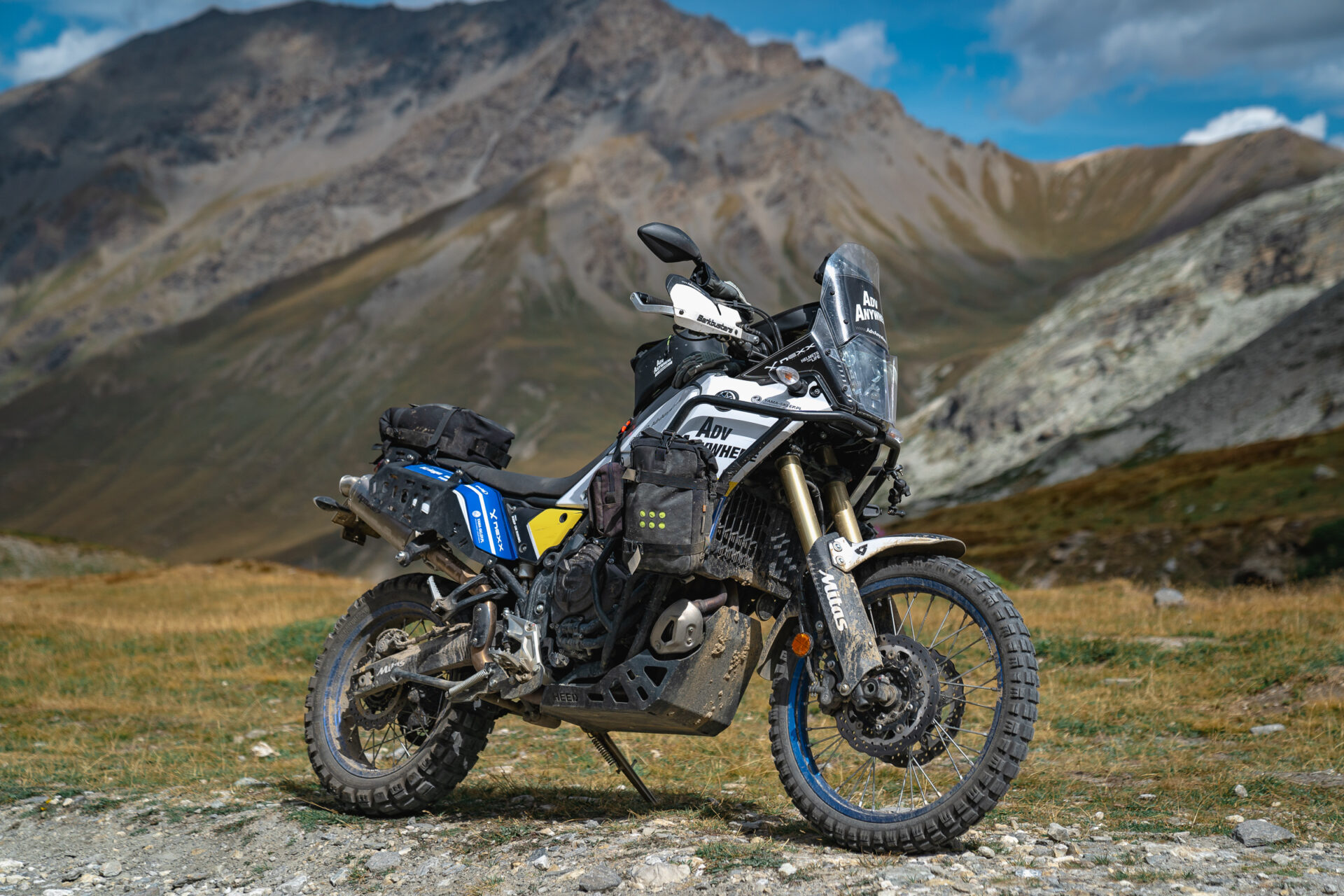 Electronics
One of the things that really sets the Tenere 700 apart from other adventure motorcycles is its simple electronic system. Unlike some other bikes in this segment, the T7 doesn't have a lot of fancy bells and whistles. Instead, it focuses on providing a straightforward and reliable riding experience. This is a big advantage for riders who don't want to deal with complicated electronic systems or who just want a bike that's easy to work on.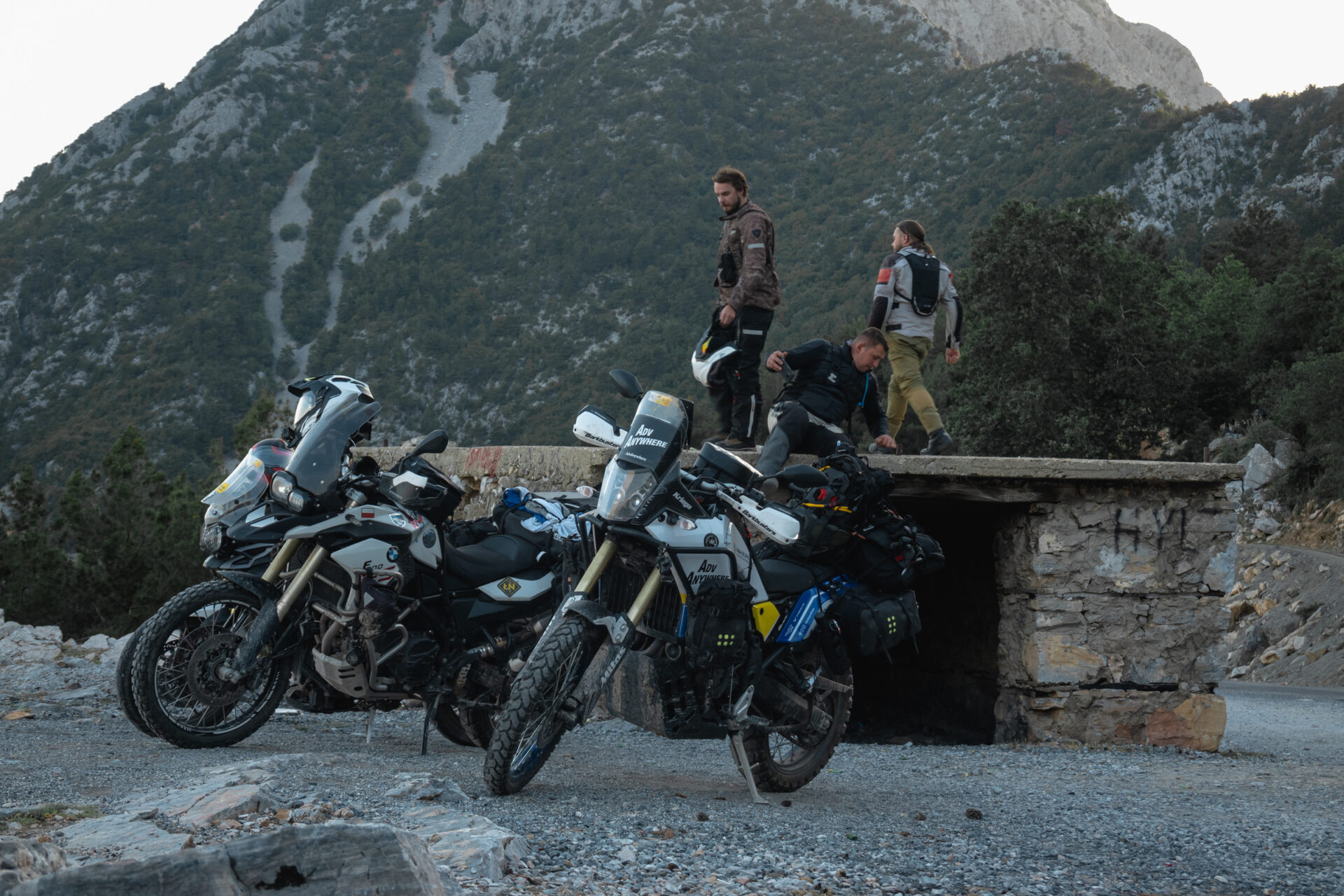 I'm the guy who wants to take a motorcycle for a ride and not program the system every time I'm on a different type of road. Adventure riding means that you ride in a variety of terrain so the best way to control your bike is to know how it performs.
Another argument for why I'm not a big fan of complicated electrical systems is that the more things you have in your bike the more can be broken. And the more complex things are the more expensive fixing will be. Also in some countries, it's hard to find specialists who will repair your bike properly. Sometimes the repair expenses can be like a snowball. Nicht gut.
That's what works best for me. Less is more. Simple is better. Yamaha Tenere 700 is a simple build that — I think — can be quite easily fixed anywhere in the world. But again, less to be broken, less to be fixed. Reliability is the key.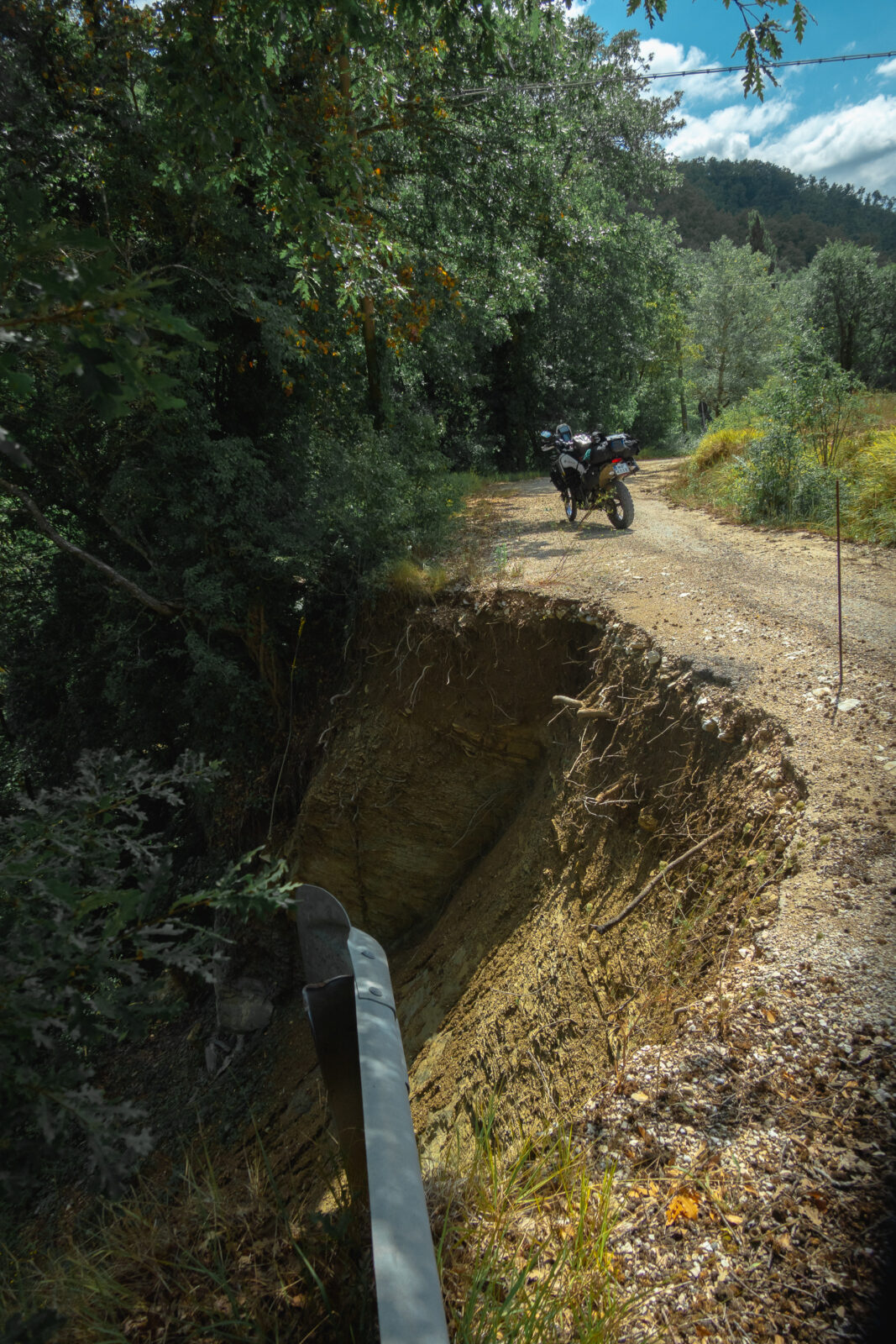 Popularity
Some may say that if you want to be the fancy and original rider you should buy an overpriced bike and this will make you more unique. For me, being "unique" doesn't really matter. And I think the popularity of the Tenere 700 is a big advantage. Why?
Mainly because of the low costs of parts, maintenance, and servicing. This bike is known for being reliable and durable, and the parts are generally inexpensive and easy to find. This means that you won't have to rob a bank to keep your motorcycle running smoothly.
Also, the more popular bike is the better and the more accessories you will find. Companies fight for the customer by providing better and cheaper solutions on the market.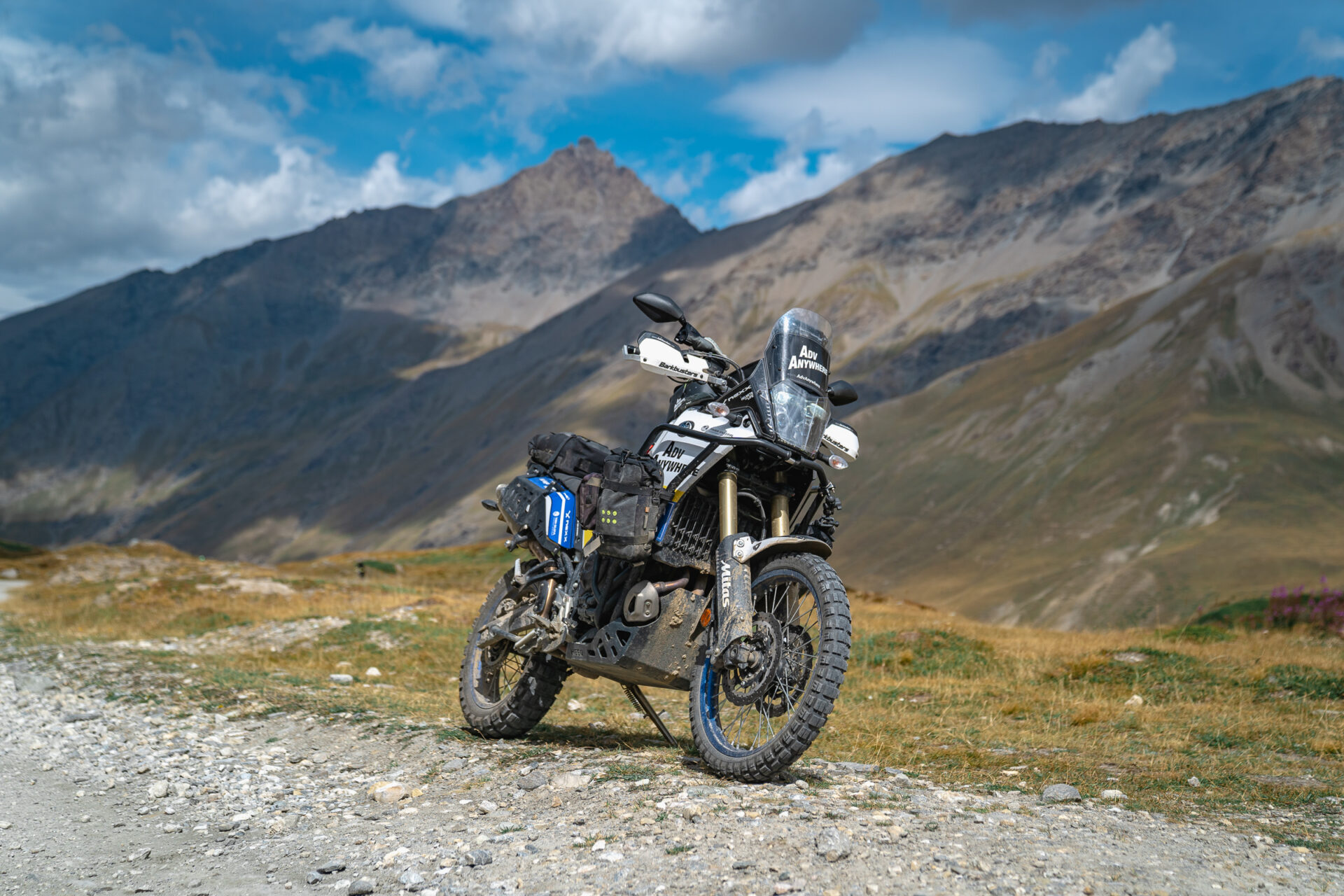 On-Road Riding
As someone who has ridden the Yamaha Tenere 700 extensively on asphalt, I can confidently say that it's an excellent motorcycle for on-road performance. In my experience, the motorcycle's 689 cc parallel-twin engine delivers smooth and reliable power, making it well-suited for both highway and city riding. I had great fun on twisty roads in Italy even on knobby tires like Mitas E-10. The geometry of Tenere feels great on corners.
One of the things that really stands out about the T7's on-road performance is its handling. The bike is equipped with a long-travel suspension and a wide handlebar, which provide a stable and confident feel on the road. Some riders say they like to replace the handlebar but for my type of ride, it feels very good. The only thing I wanted to change immediately was to add handlebar risers but that was needed only for more comfort during dirt-road standing rides. Tenere 700 also has a low seat height and a narrow profile, which make it easy to maneuver in tight spaces.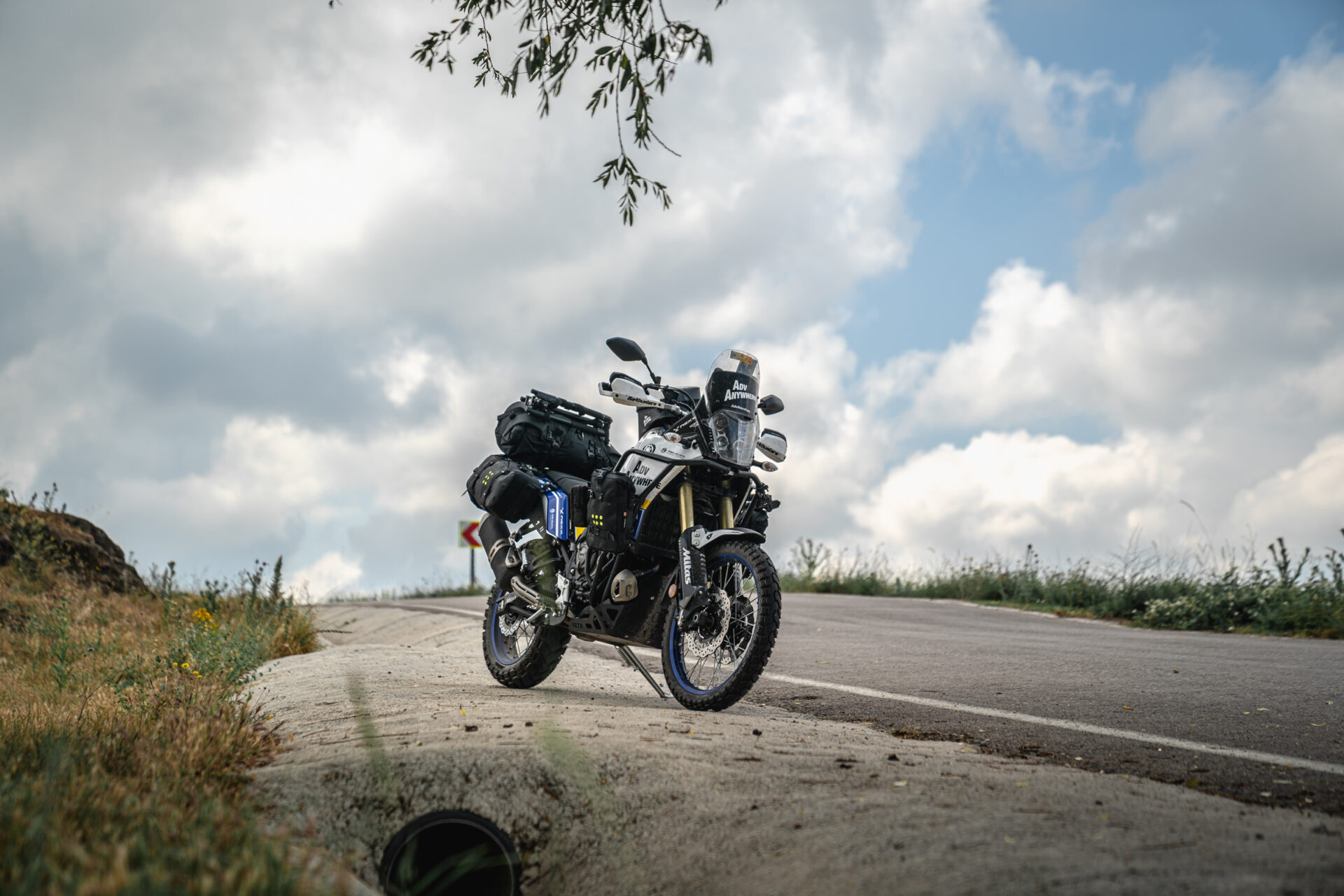 In terms of comfort, the Tenere 700 is also a top performer for riding solo. The passenger seat is narrow and hard so this might be a problem during long travels. Right after I bought T7, I didn't like the seat and wanted to change it after some time. After traveling to Turkey and Italy I found out I got used to it, tho. So maybe shifting from a wide soft seat from XT660ZA was just a short shock for my butt at the beginning.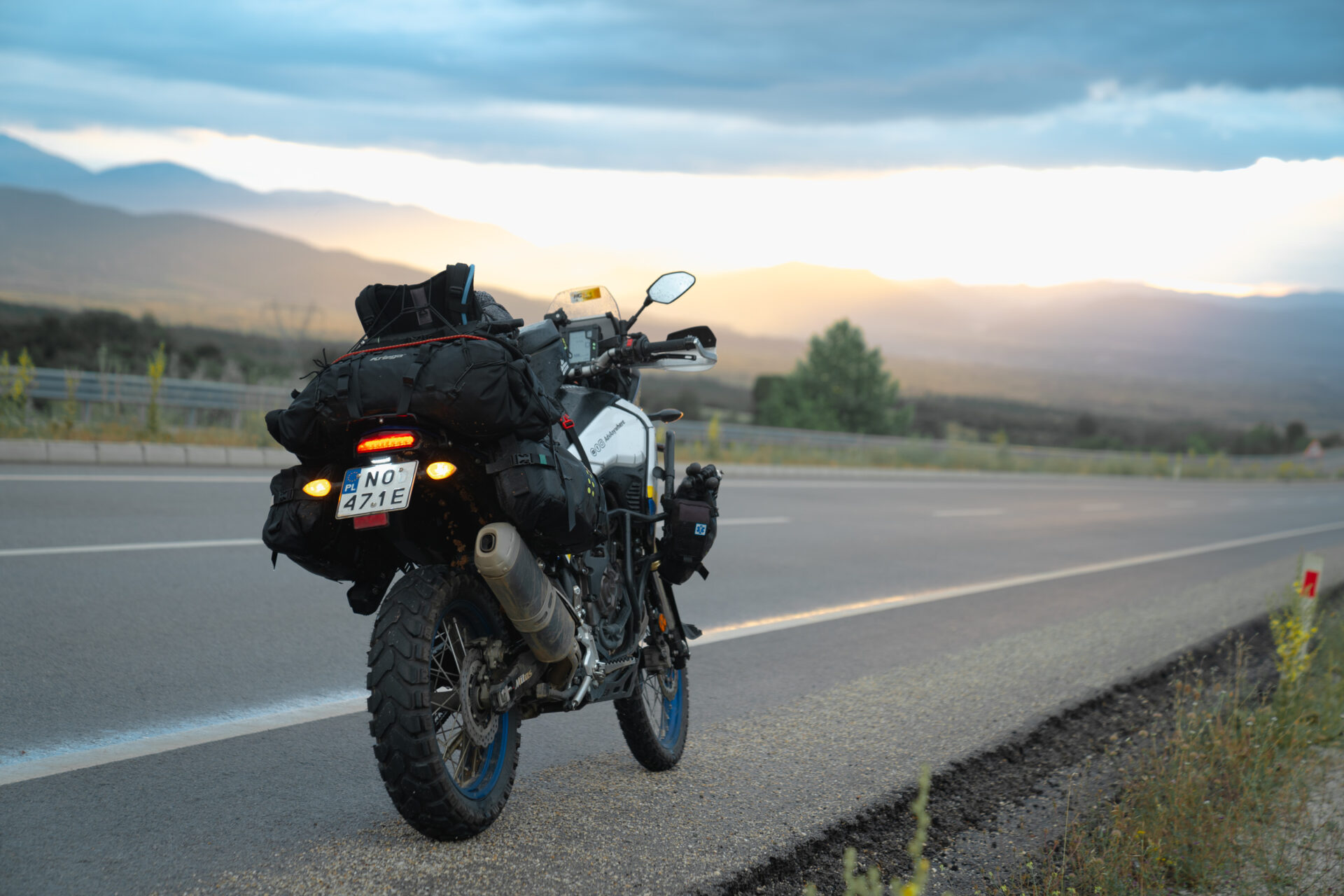 The suspension is also set up well for on-road use, providing a smooth and controlled ride over various surfaces.
I also like the fact that the brakes are not a one-zero style. Some other bikes' brakes are super sharp but for me, it's easier to control the strength of braking in corners if I don't have razor-sharp brakes.
Overall, the Yamaha Tenere 700 is a great choice for riders who want a reliable and comfortable motorcycle for on-road use. Its smooth and powerful engine, stable handling, and comfortable riding position make it a great all-around performer on the road.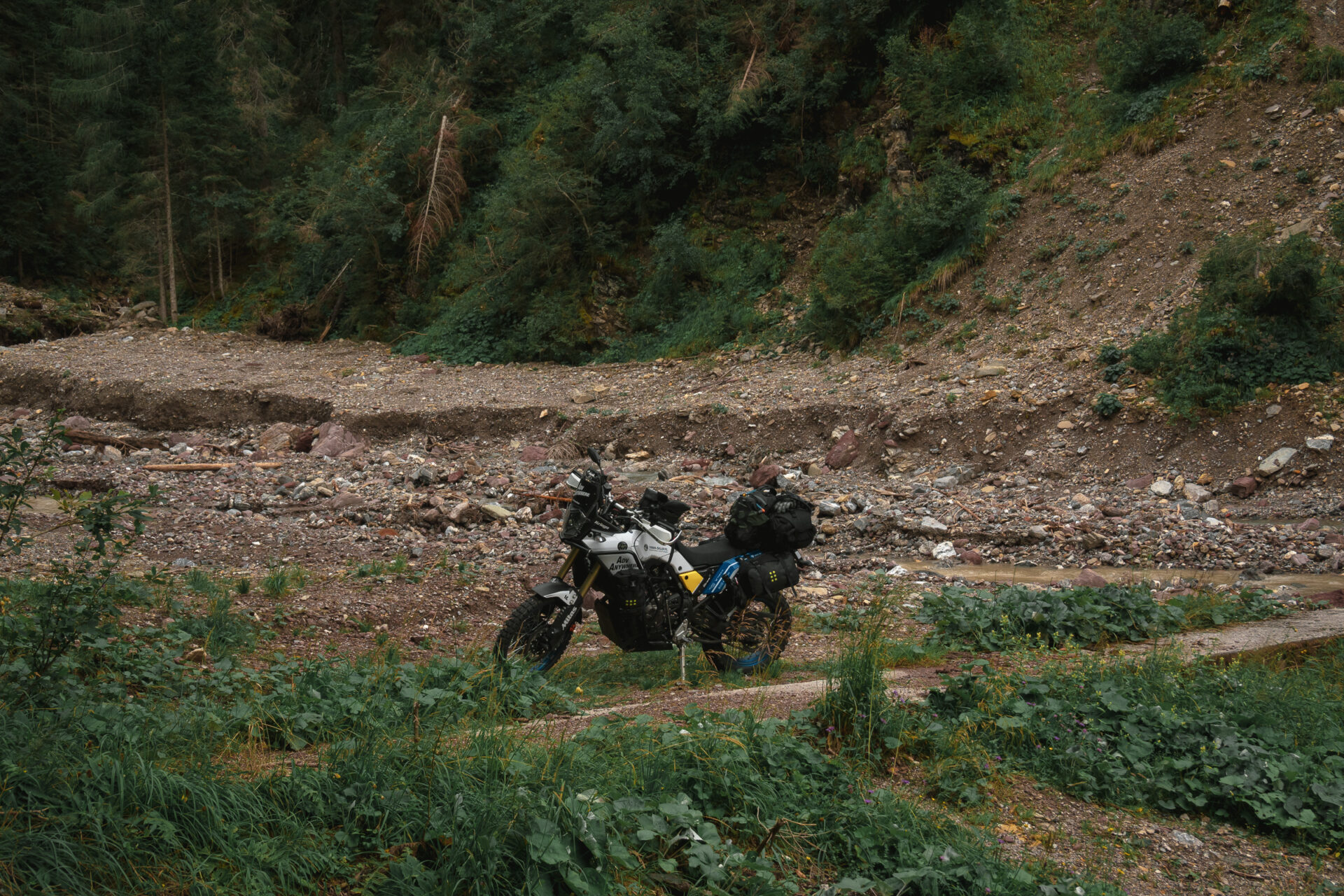 Off-Road Performance
Dirt roads, off-road, all-terrain — this is where T7 is really excellent.
The motorcycle is equipped with a number of features that make it well-suited for tackling rough terrain, including a long-travel suspension, a high-clearance frame, and a drive geometry design.
The bike's wide torque curve means that you always have plenty of power on tap, and the engine is smooth and refined, making it easy to ride all day long.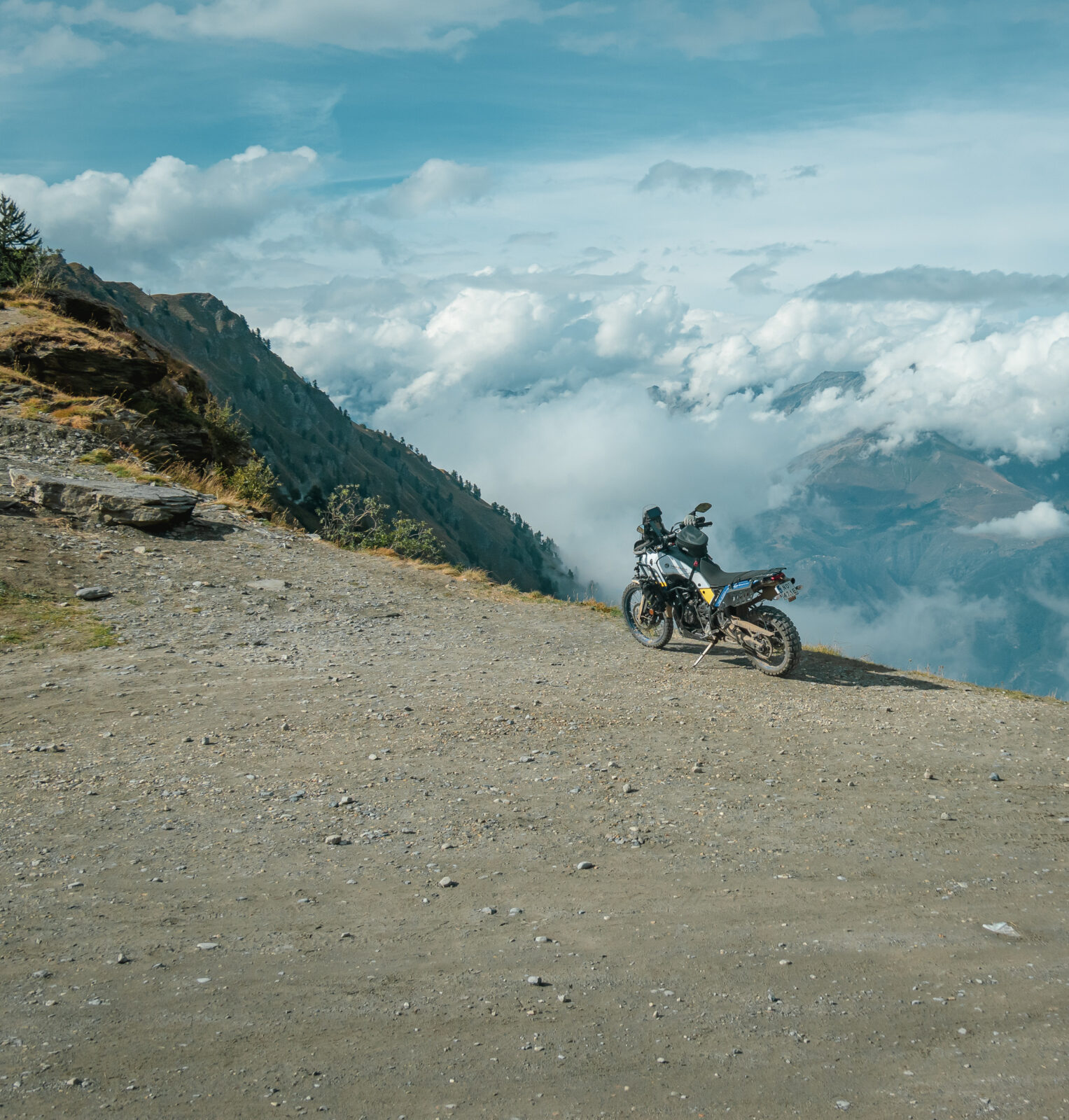 I'm not a professional off-road rider but when I'm riding dirt roads I feel more comfortable on T7 than on any other bike I was testing. Also jumping from the old XT660ZA to the new T7 was a huge leap in riding possibilities. I ride more confidently and I'm able to ride in tougher terrains than ever before.
Compression Squat
It's not uncommon for adventure motorcycles to suffer from an "illness" known as "compression squat" when riding off-road. This occurs when the suspension compresses excessively under the weight of the rider and gear, causing the bike to squat down and lose stability.
To address this issue, Yamaha implemented a number of design changes on the Tenere 700 to help reduce the compression squat and improve stability.
One of these changes was the use of a link-type rear suspension, which helps to reduce squat by separating the spring and damper functions. This allows the suspension to react more effectively to bumps and terrain changes, helping to keep the bike stable and planted.
Yamaha also made changes to the bike's frame and geometry. These changes included a longer swingarm and a more relaxed head angle, which help to distribute the load more evenly across the bike and reduce the amount of weight transfer to the front wheel.
I think the most visible and valuable geometry change is that the countershaft is placed super high relative to the rear sprocket which sharpens the swingarm angle. This design makes something like an anti-squat effect which as a result pushes the front wheel into the ground when you turn the throttle.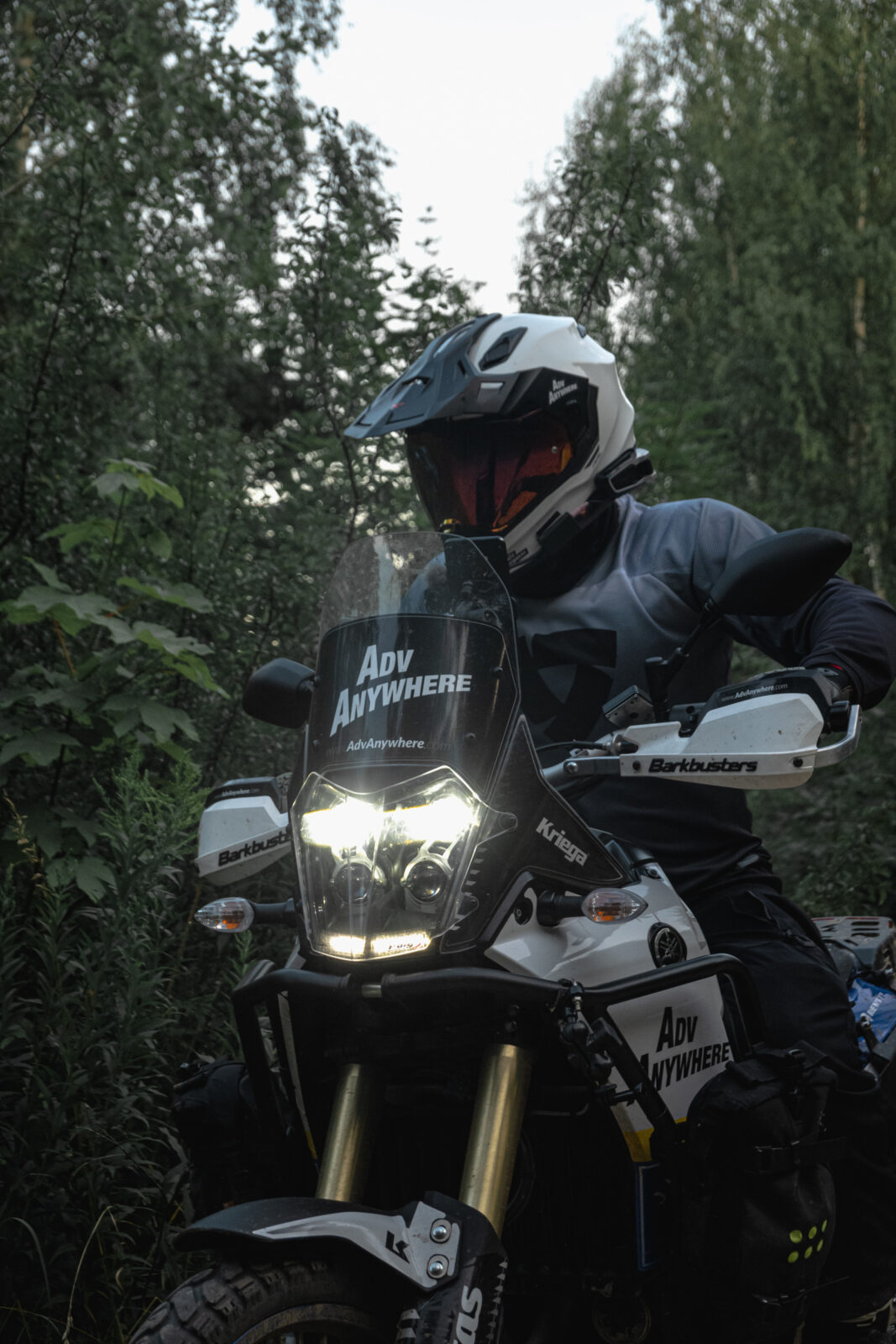 In simple words. Yamaha made heavy bikes to perform in a way of dirt bikes. Once you throttle, your rear spring has a tendency to extend instead of compress, and the front wheel is pushed toward the ground. Both this thing results in getting better traction on dirt roads. This is incredibly valuable when riding uphills and making turns on dirt roads.
Tenere 700 Cons
The world is not perfect and nor is T7. My biggest concern before buying T7 was the badly designed exhaust. I saw with my own eyes the exhaust holder bending inside, blocking the wheel. The only way to fix it was to bend out the most part. The problem is that this part is integrated with the frame. So breaking it meant damaging the frame. Also, a little bend can be missed, and then the swing arm can be filed down by the exhaust. This might be also an expensive thing to fix.
Fortunately, replacing stock exhaust with HP Corse high exhaust is quite easy to do and not so expensive. This was probably the first thing I wanted to change in my new T7.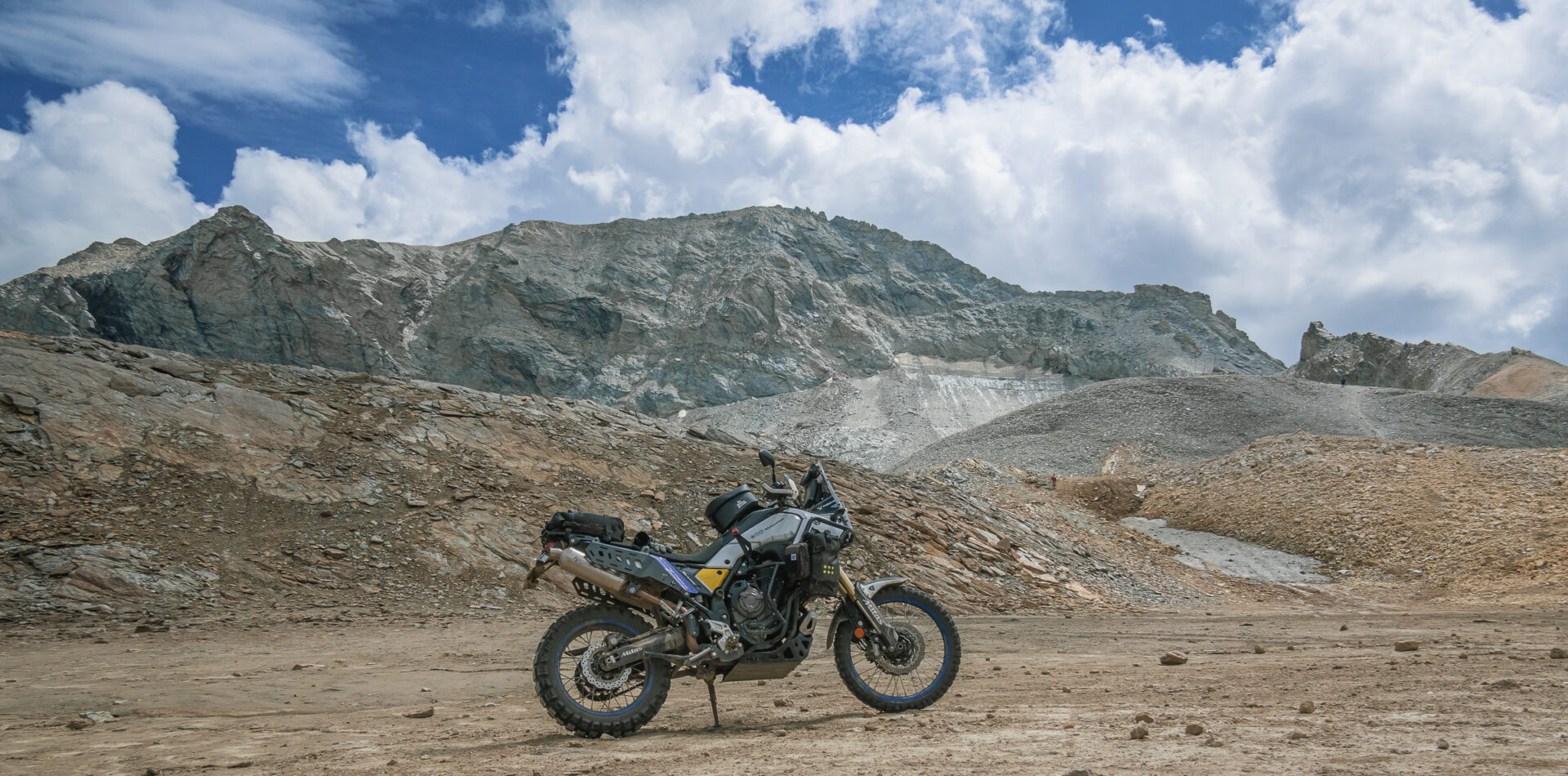 Design and Appearance
Well, this part is the most subjective. For me, the sharp and aggressive look of T7 is what I like, as I'm not a fan of rounded old-school shapes. The only exception is DesertX which also looks great. These two look amazing if we talk about adventure bikes.
There are a lot of sticker kits for Tenere 700 on the market so you can customize them to match your style. I also made my kit and will soon share the template with you, just like I did with XT660Z stickers.
As always stock exhaust looks miserably but as I said before it's the number one thing to change. The high exhaust makes T7 look fantastic, and other additions, such as the rear rack, fit the shape well.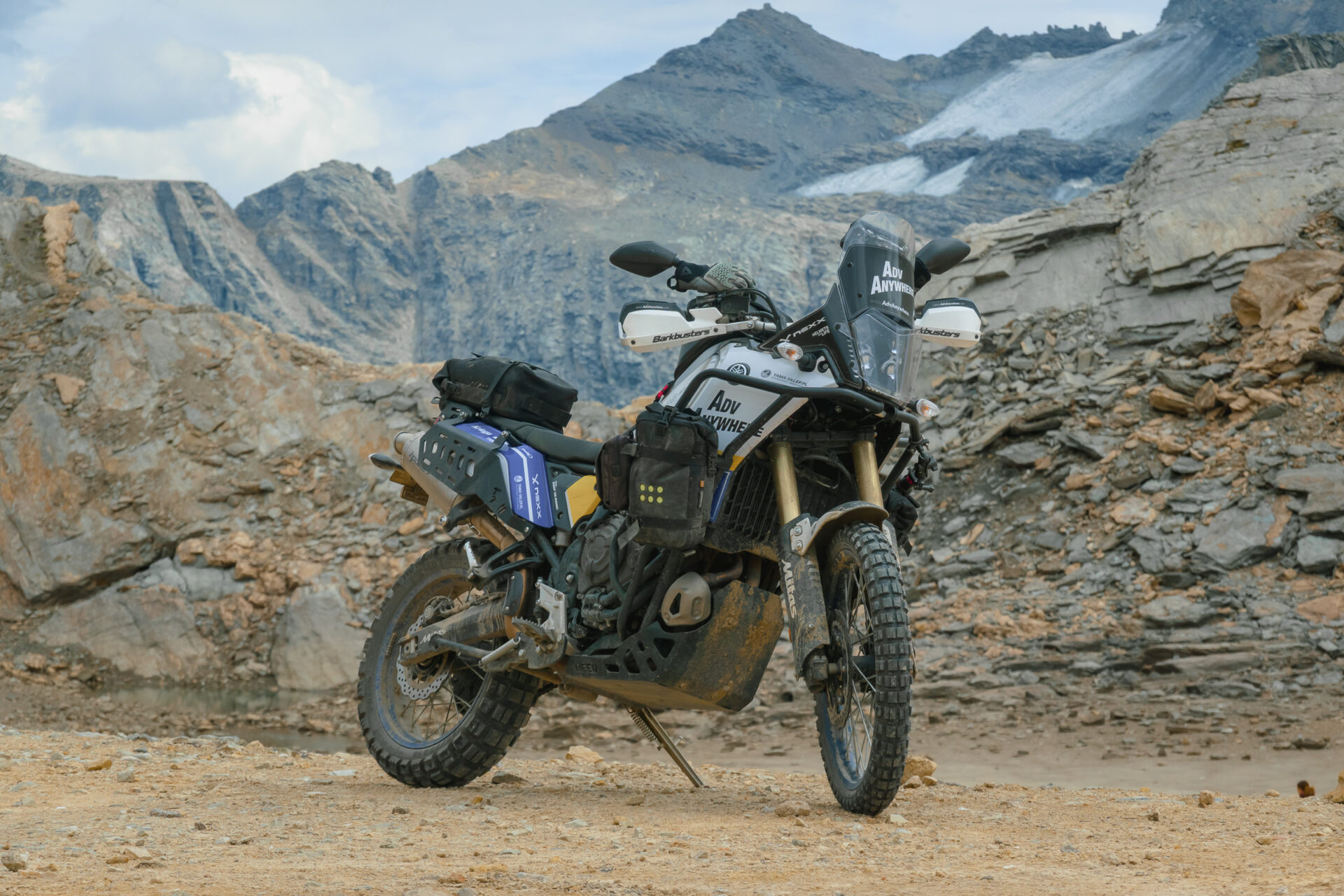 Summary
The Yamaha Tenere 700 has been a dream of mine since its release. It's a motorcycle that, like the previous XT660ZA model, is very versatile, but on a higher level in every aspect.
After some modifications and upgrades, I made my dream Tenere 700 build which I won't change to anything else for a long time. If you want to know more about my T7 accessories and modifications, you can read this post:
Tenere 700 Gallery