Posted on:
Master of (…) weight
Heavy? Light? This may be a moot point. Weighing a bit over 200kg (or more precisely: 208kg), the Tenere, powered by a single-cylinder engine, may seem like a heavy piece of machinery at first glance. However, there's a high probability that you change your mind after a few hours of off-road fun. Under challenging conditions, the XT660Z seems to be governed by other laws of physics.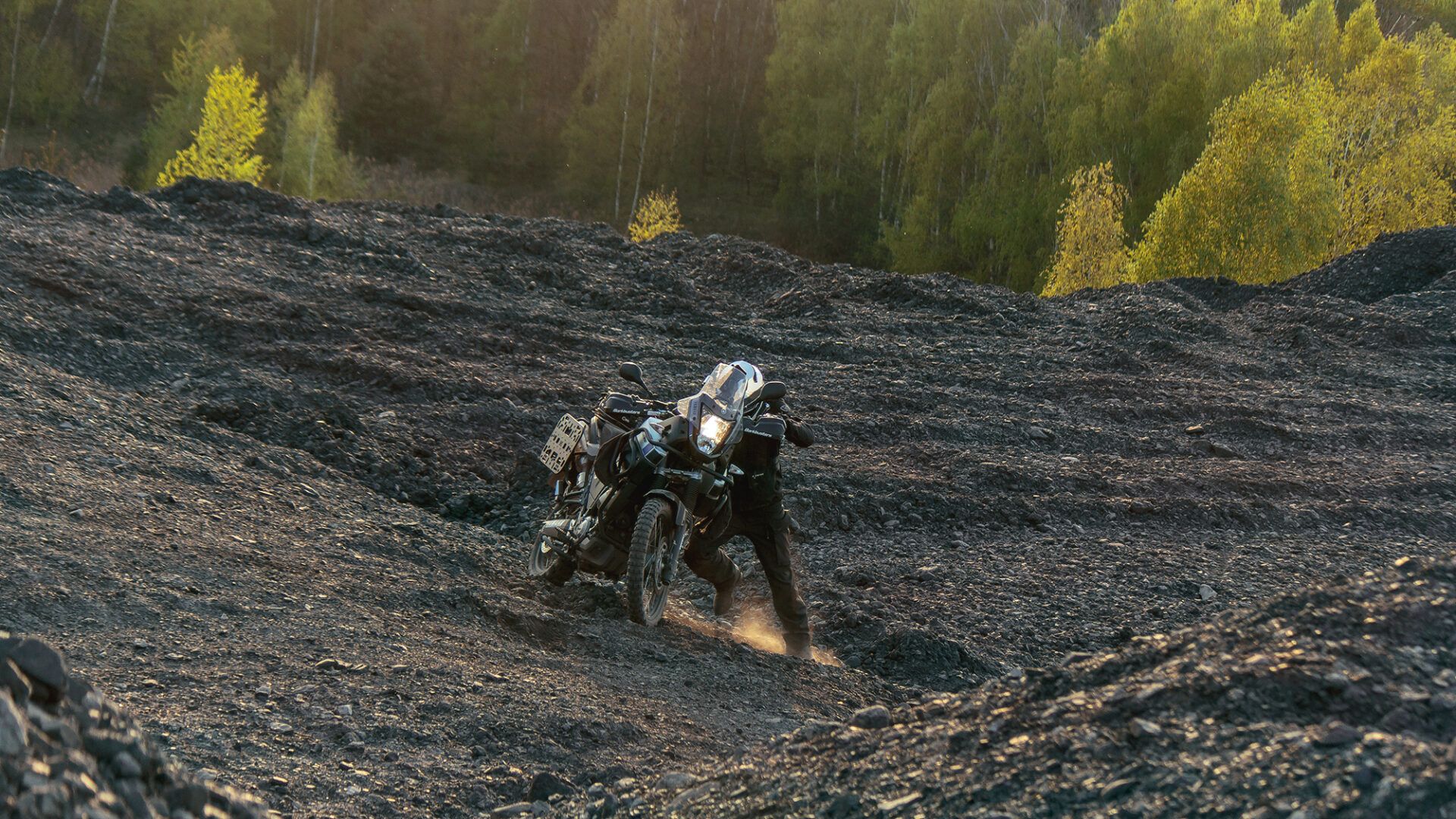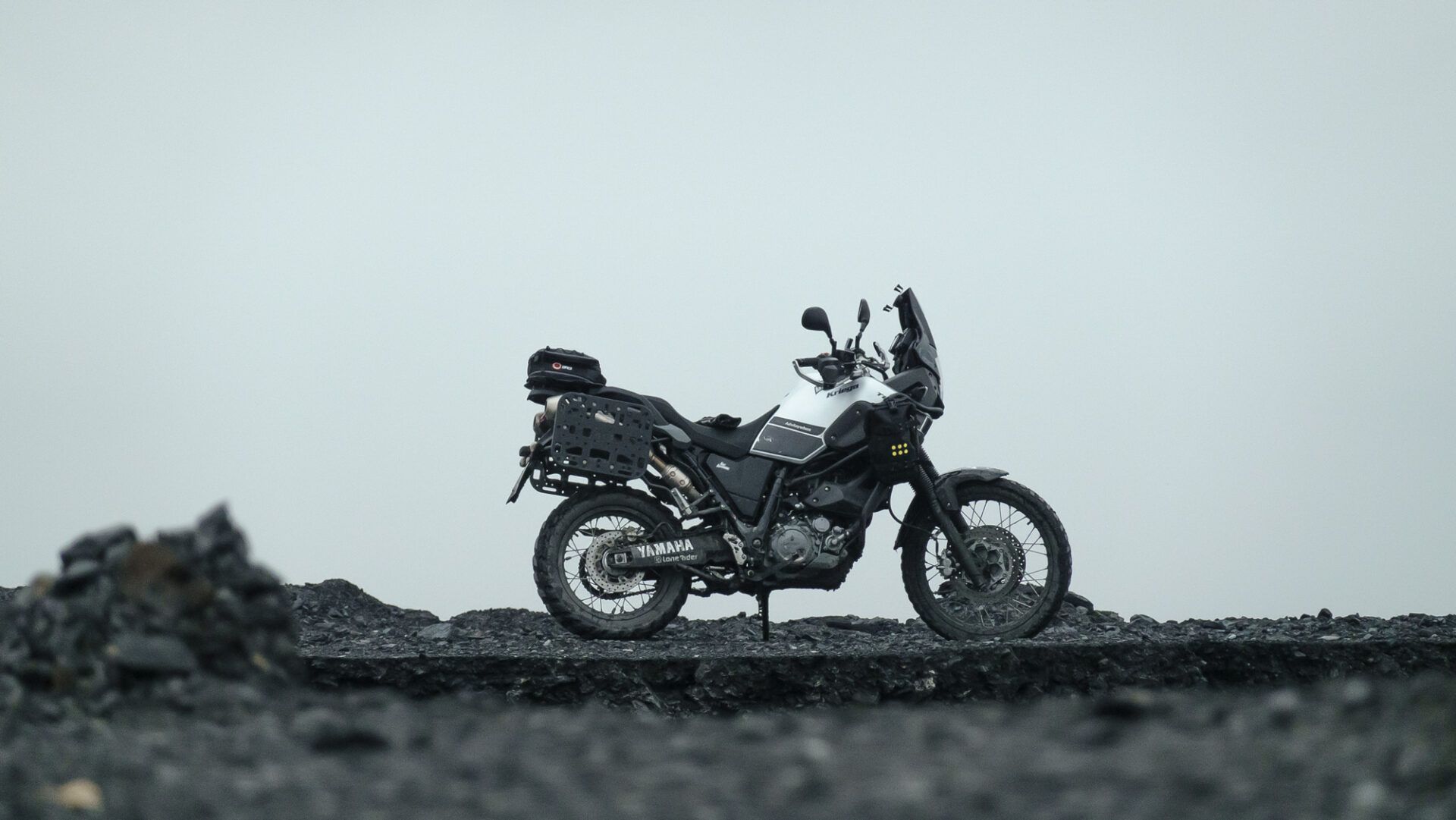 Some may also be confused by its relatively low power: 48HP. Nevertheless, it is generated at 6,000rpm, which in the case of a single is obtained with only one wrist move. In addition, the power is delivered linearly, which ensures a comfortable, even ride.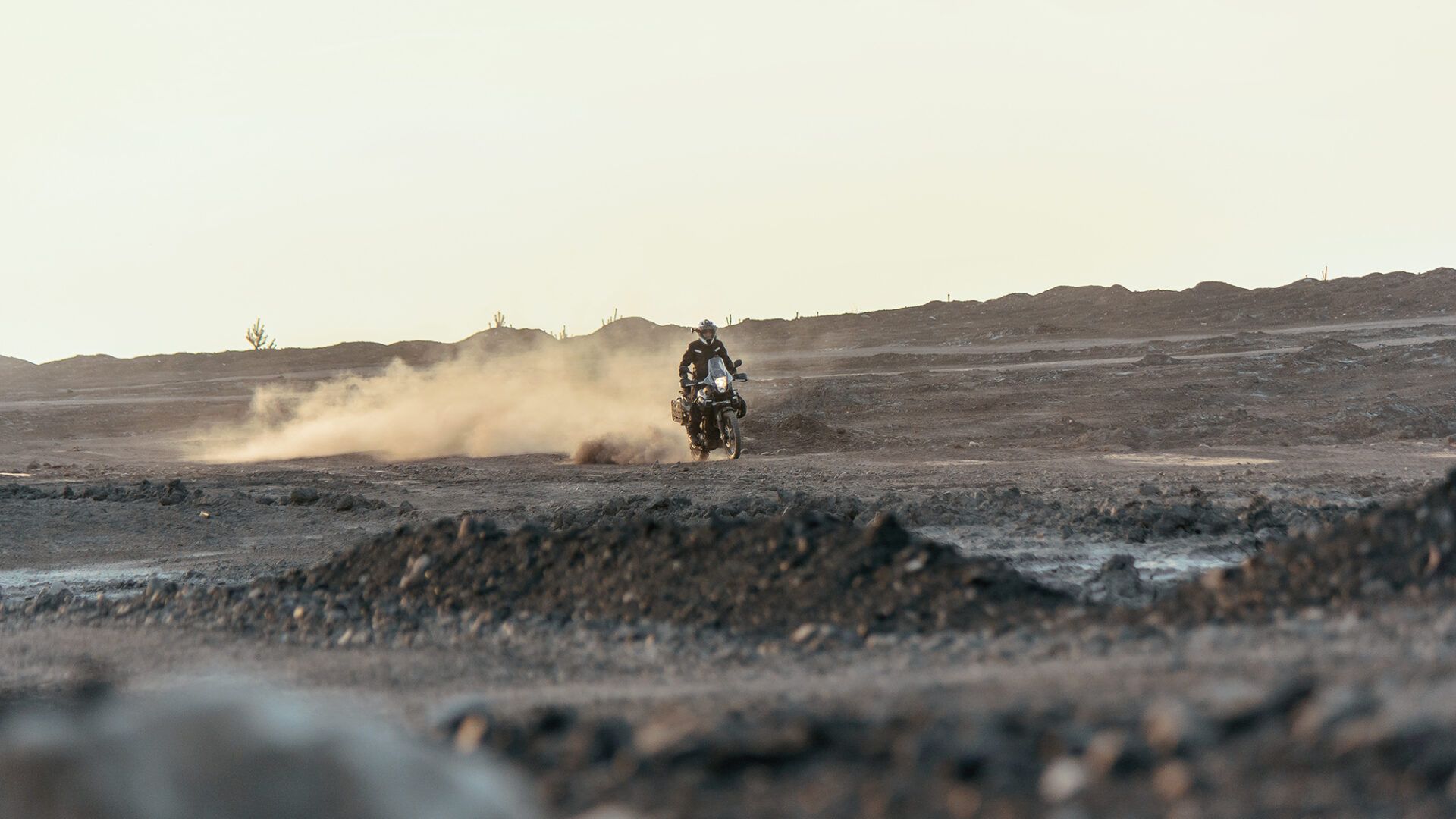 Some say that the weight of the motorcycle disappears while riding. Tenere is definitely the best at this trick. Many people who have had the opportunity to ride it, say it gives an impression of floating or instability. In fact, the Tenere magically loses its weight completely, and its design and high gravity center give the feeling that the motorcycle is about to roll over to its side, just like a light bicycle.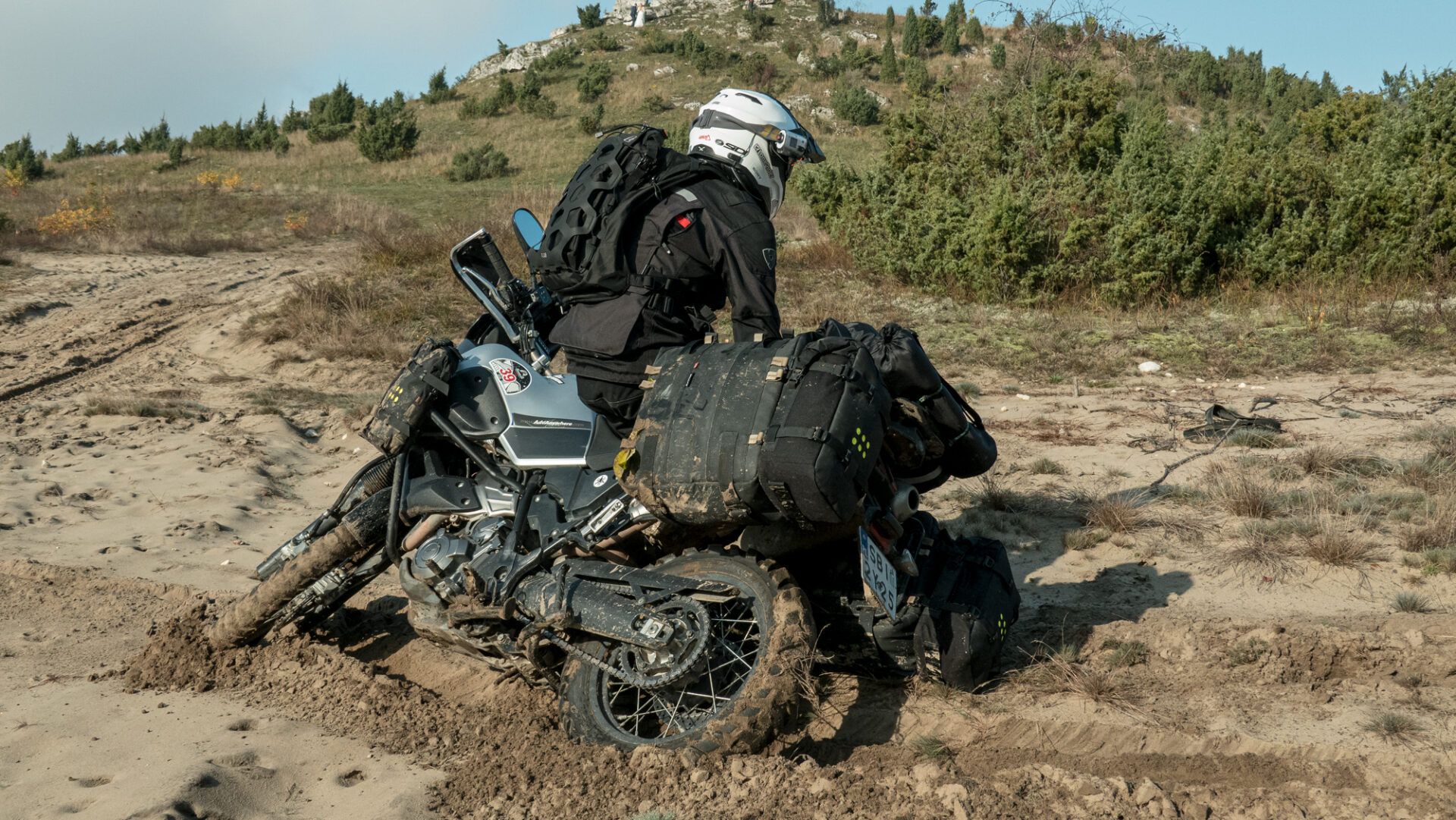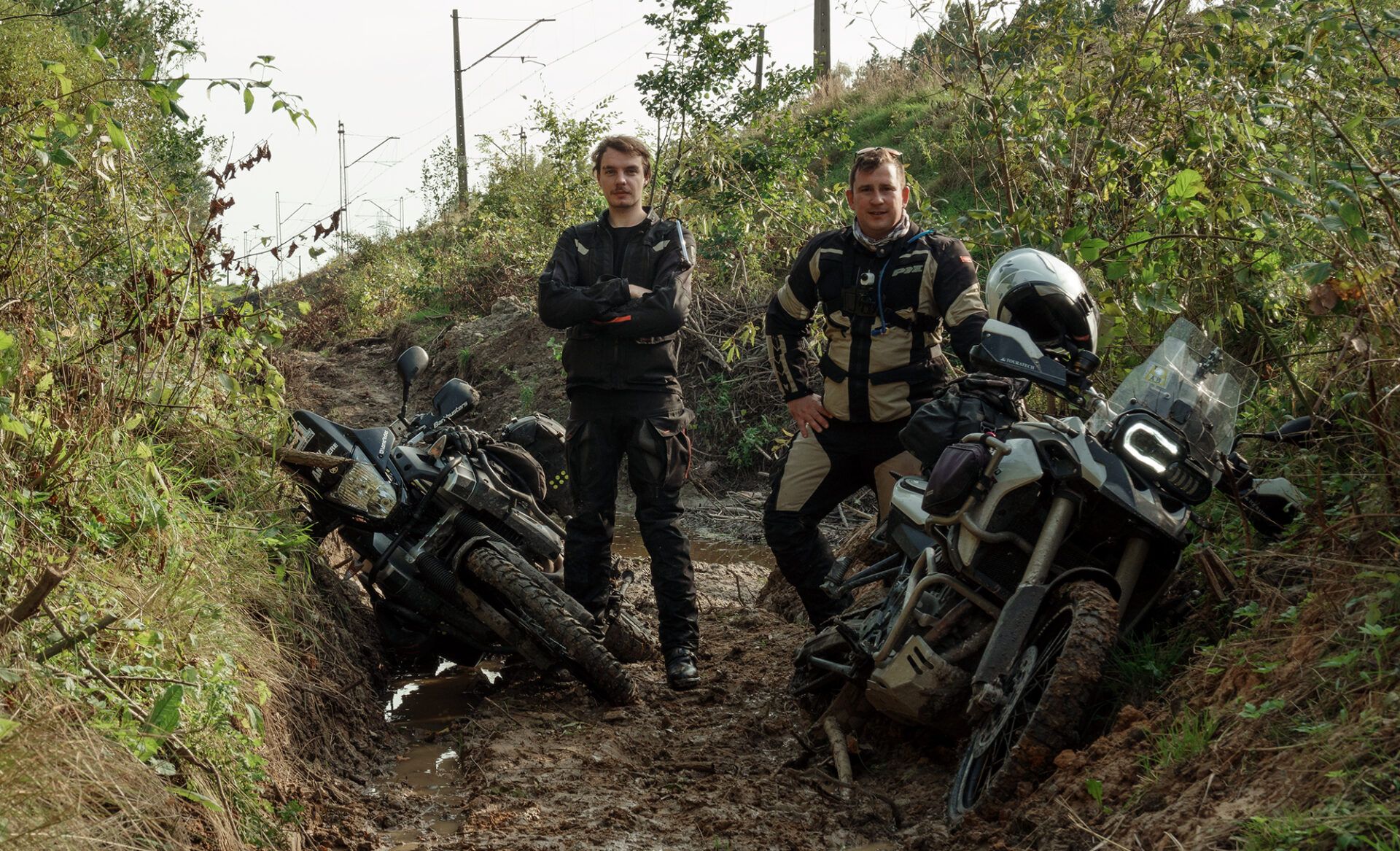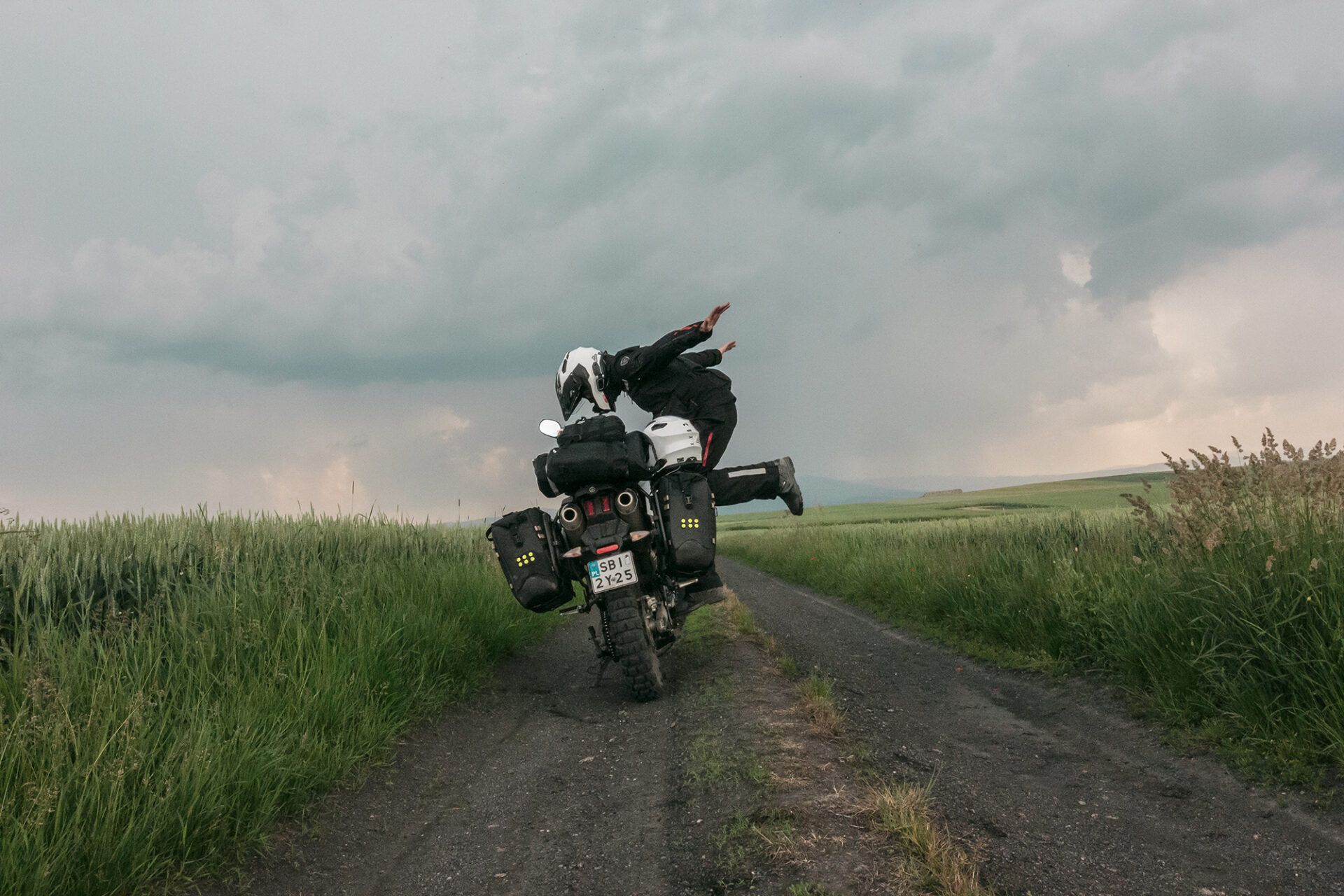 Balance
Said "floating" can be considered an advantage or a disadvantage. In my opinion, this is not about the bike's instability, but rather its extreme sensitivity and responsiveness. Off-road riding on Tenere is like tightrope walking – not the easiest task, but extremely rewarding. An indisputable advantage, however, is the possibility of immediate error correction thanks to the Ten's quick reactions that are certainly appreciated by experienced drivers.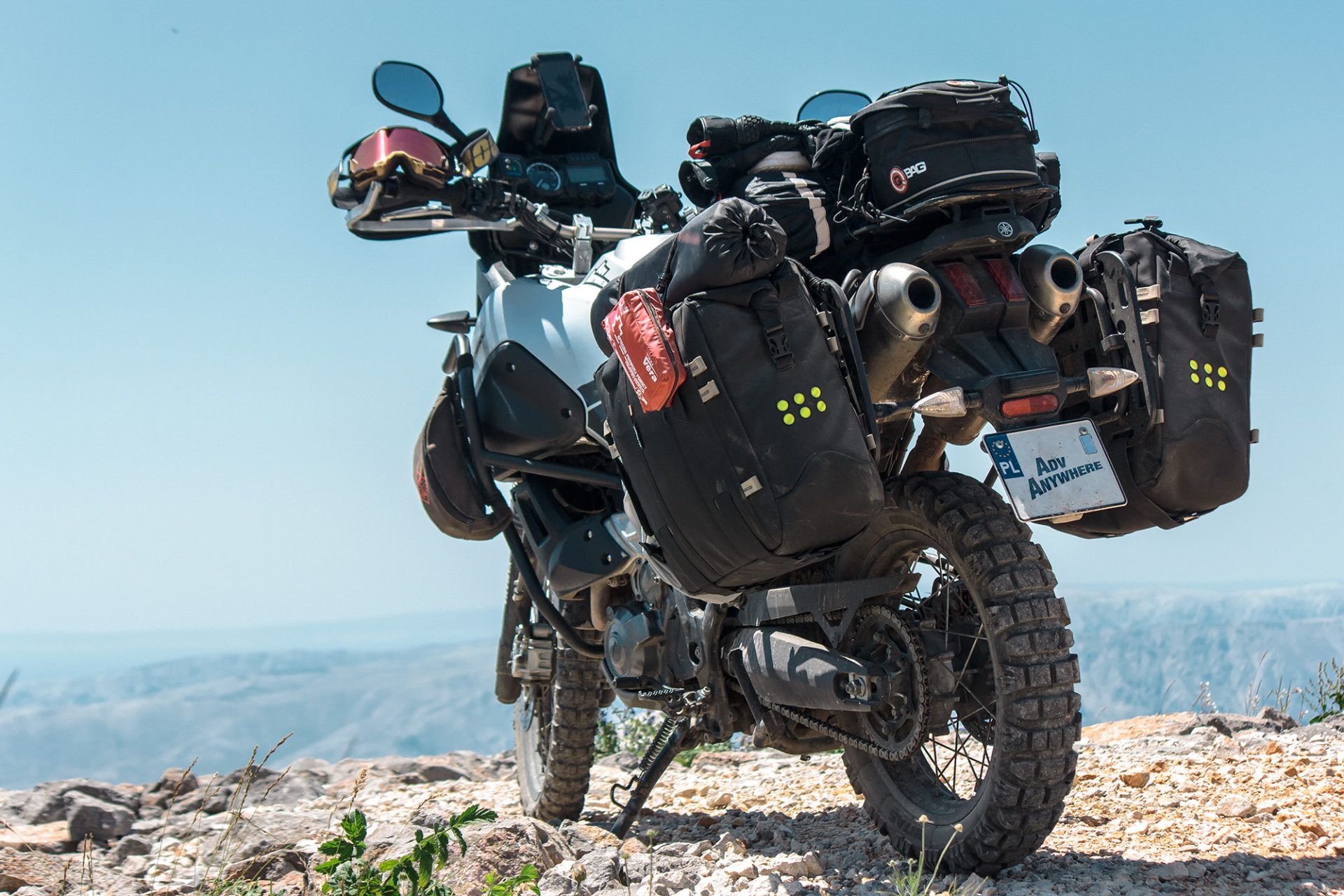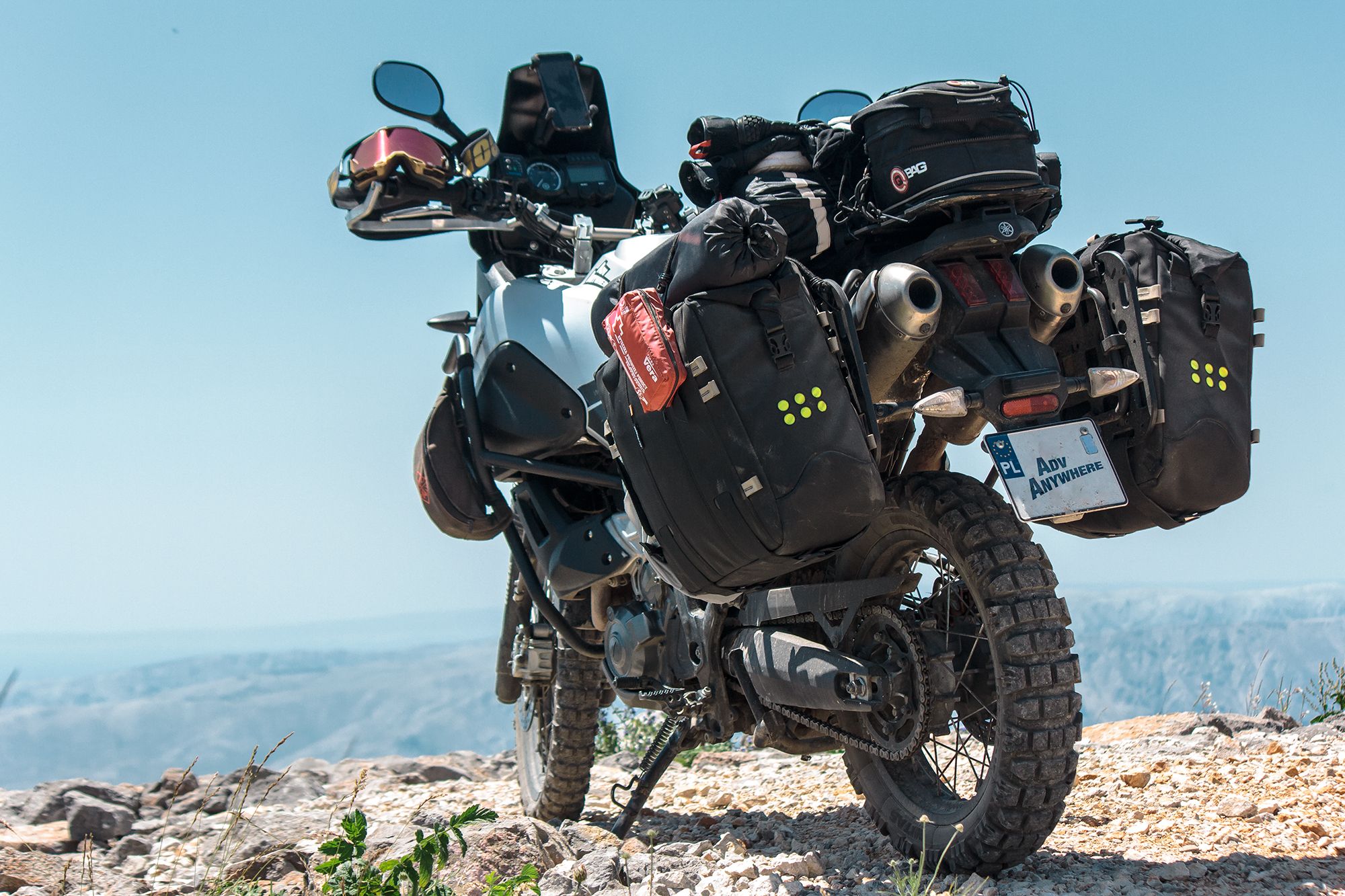 Power
Tenere is the perfect motorcycle for routes where surfaces change in the blink of an eye. You can easily cross half the country on asphalt only, but going on the TET route is just as pleasurable. The key here is well-chosen tires, such as the Mitas E-09 (which we had already tested and our opinion is here – Mitas E-09 Dakar Tires).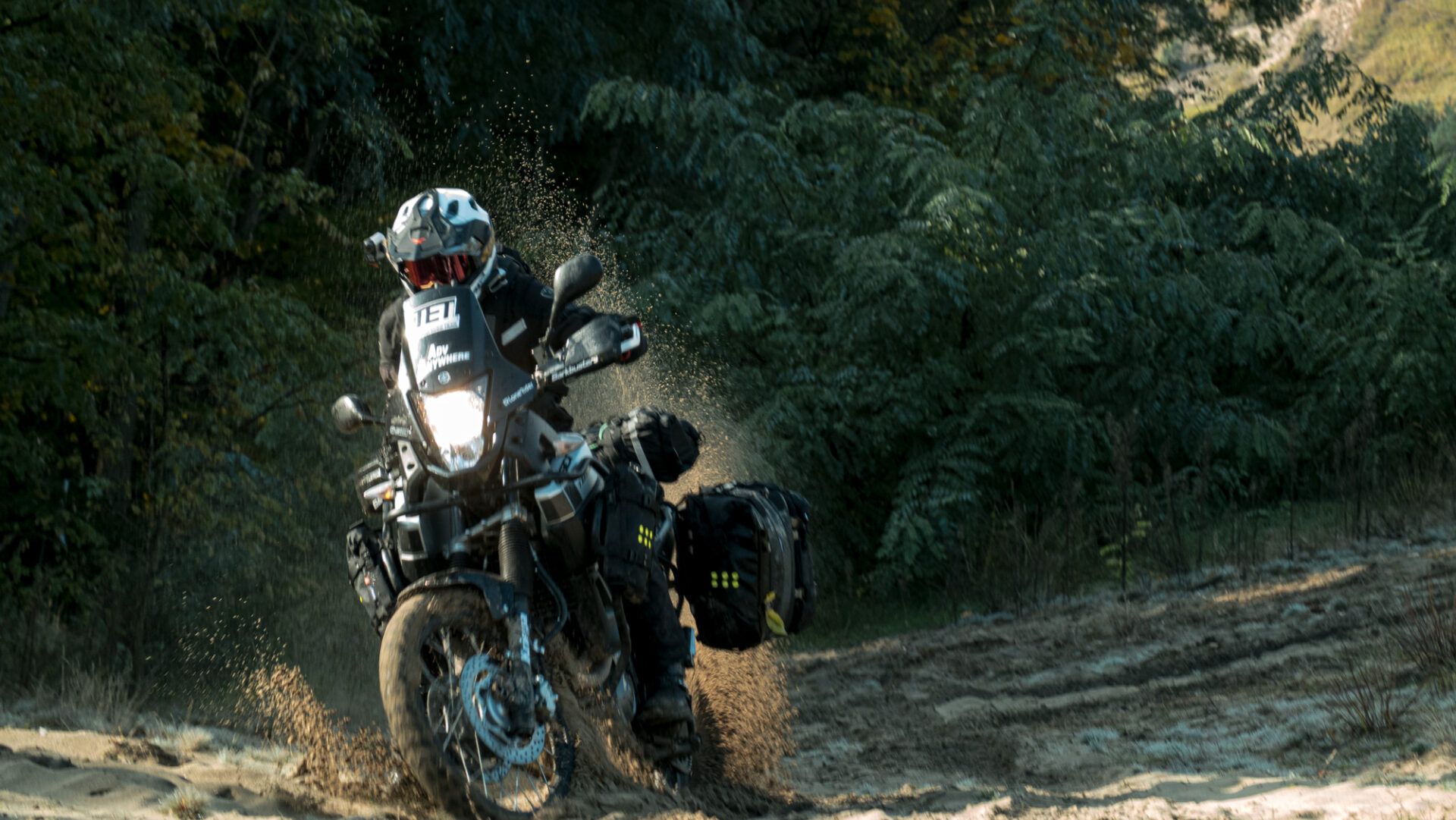 It is also important that Ten does not cut out at low speed. This allows you to easily control slow, technical passings that sometimes cannot be avoided if you choose an off-the-beaten-track road.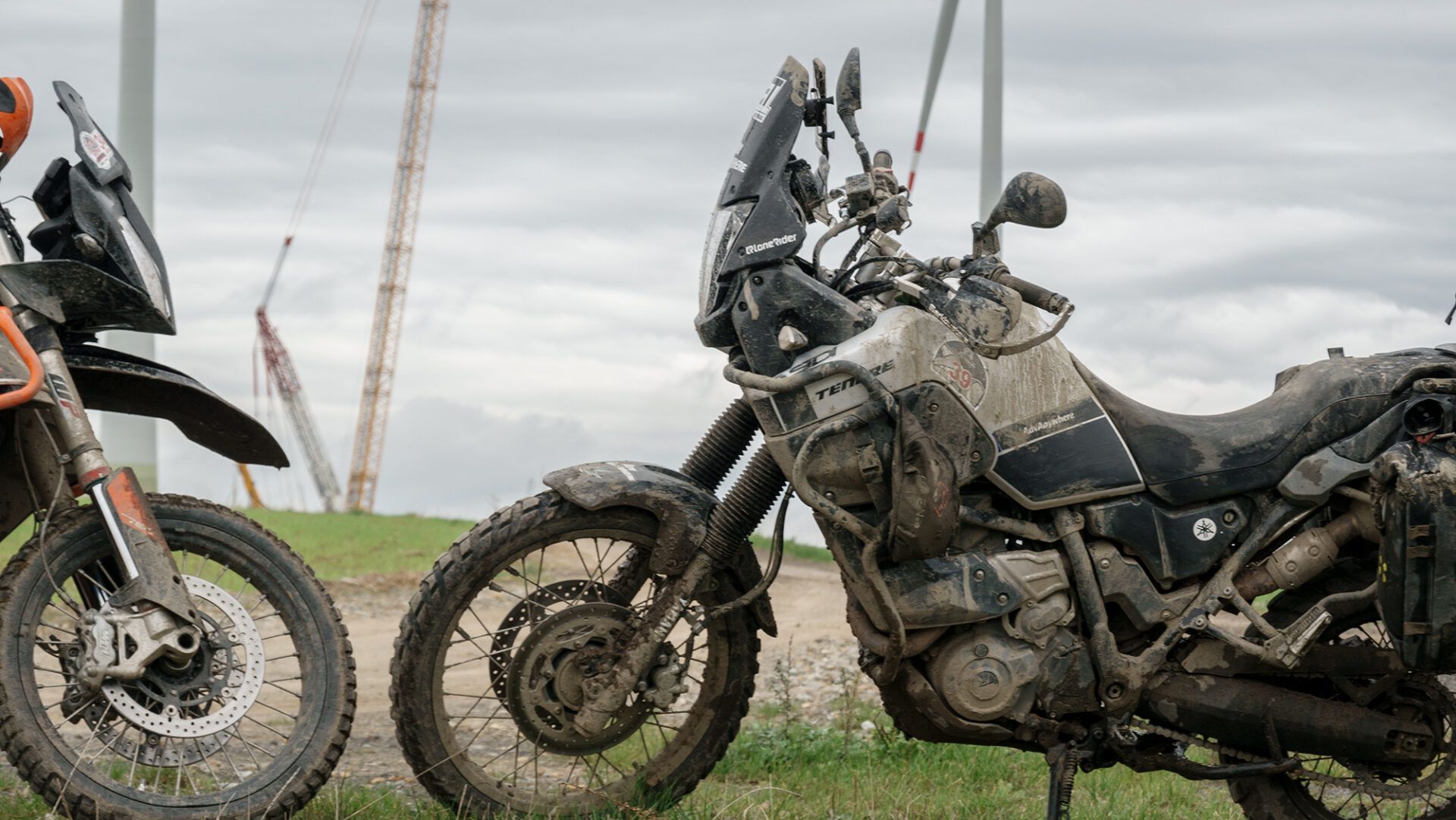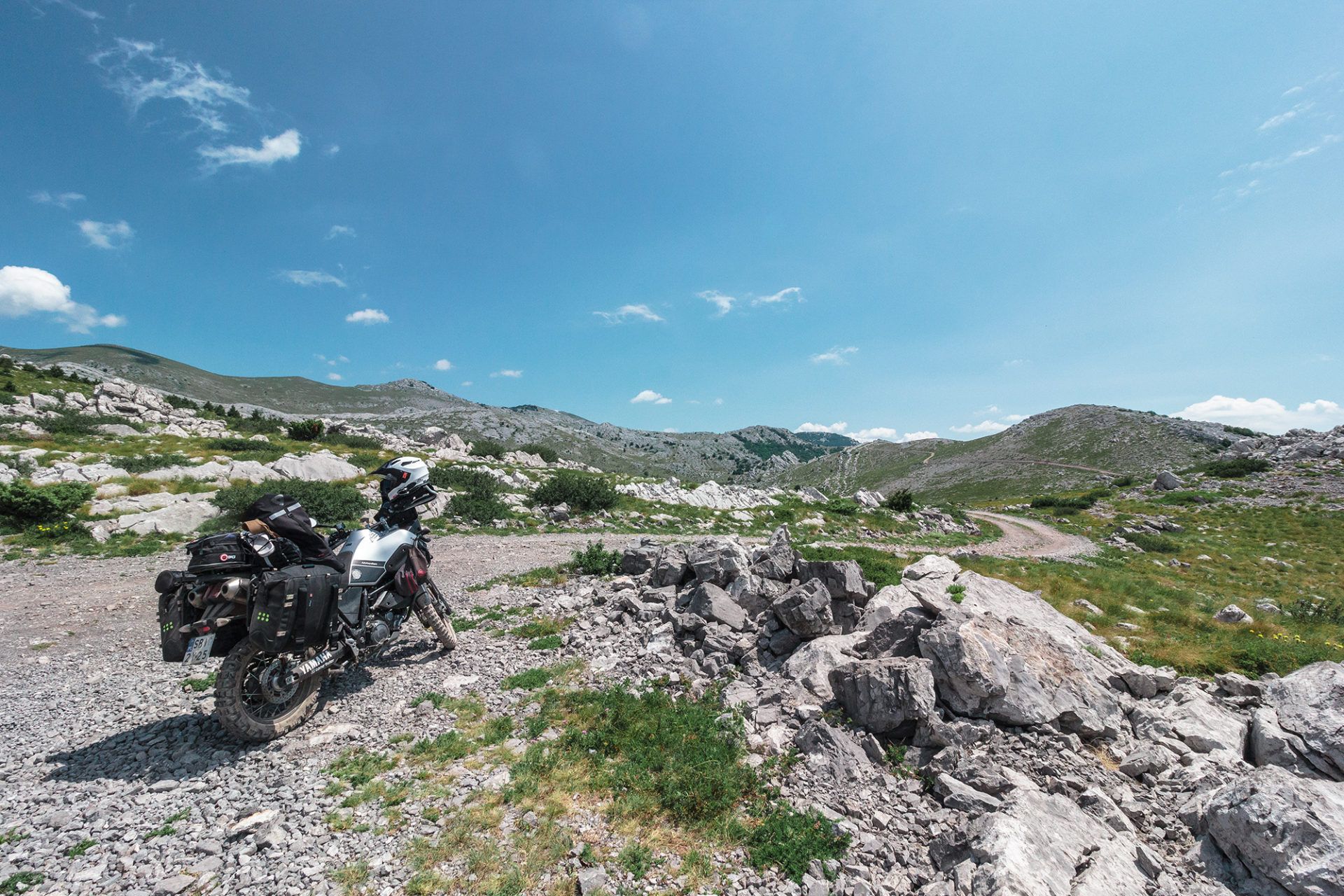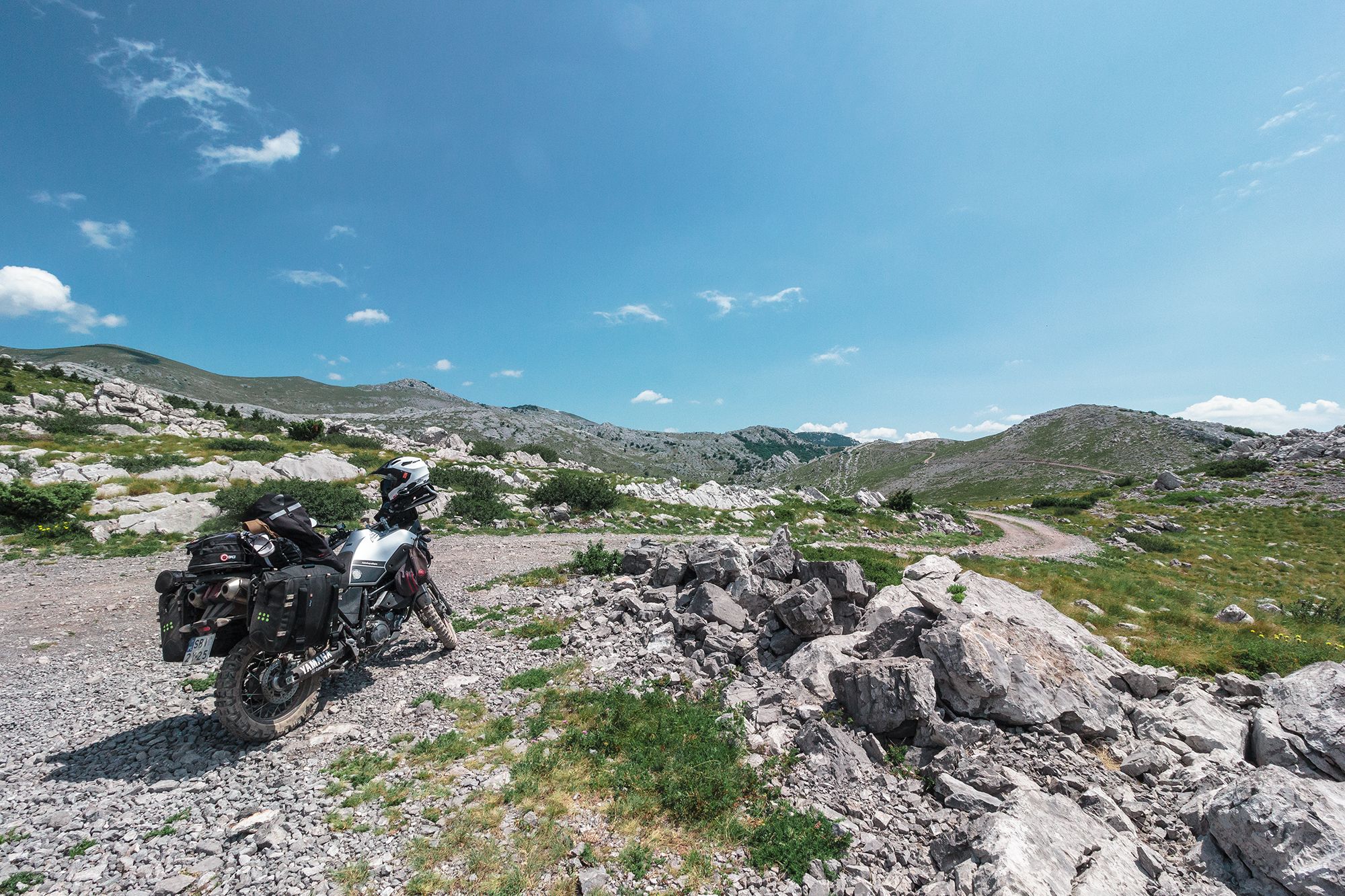 Distance
700km in one day only? Not a problem. With Tenere, it is a real distance that can be covered by driving side roads before we start complaining about back or arse pain.
Sitting on Tenere is super comfortable (as opposite to R6 about which I wrote in the first post here, "Long Travels on a Racing Motorcycle?) But! Not all body parts are happy… When riding over 100km/h, you can be sure to experience helmet buffeting which causes the unpleasant feeling of receiving numerous jabs. Is this a big problem? For me, it wasn't serious enough to prevent me from driving 30,000km in one season. Just like the vibrations of a single-cylinder engine, I treat it rather as Ten's labor culture.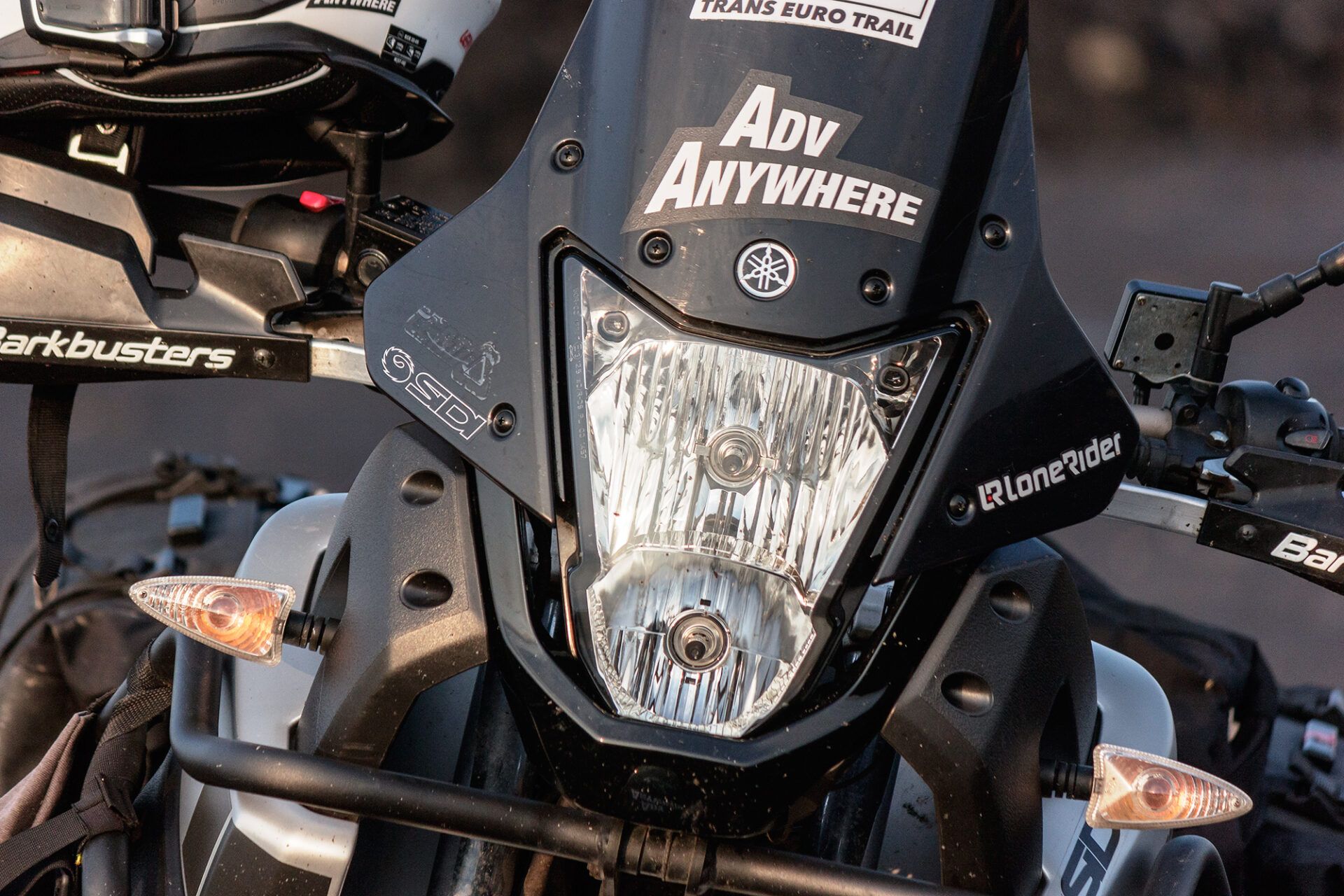 All-purpose
Jack of all trades, master of none. Tenere is a very versatile motorcycle that can travel hundreds of thousands of kilometers and you don't have to fear faults. Minimized electronics reduce the possibility of potential failures, and a simple design should not cause major problems to any mechanic, no matter where in the world we are.
And how's the two-up riding? After about a year of traveling together, we notice some minuses. Or rather, the rider notices them. First of all, Ten's losing power, and the culture of adding and subtracting gas can take its toll. The suspension also leaves much to be desired. The passenger, however, does not complain and thinks the rear seat is quite comfortable to sit on. What's important, the disadvantages do not discourage us and we are planning a trip around the Baltic Sea (with complementary Norway). Update: we did more than 10 000km in Norway. 33 days of traveling 2-up. And first relations is here – Norway 2021 – Chapter I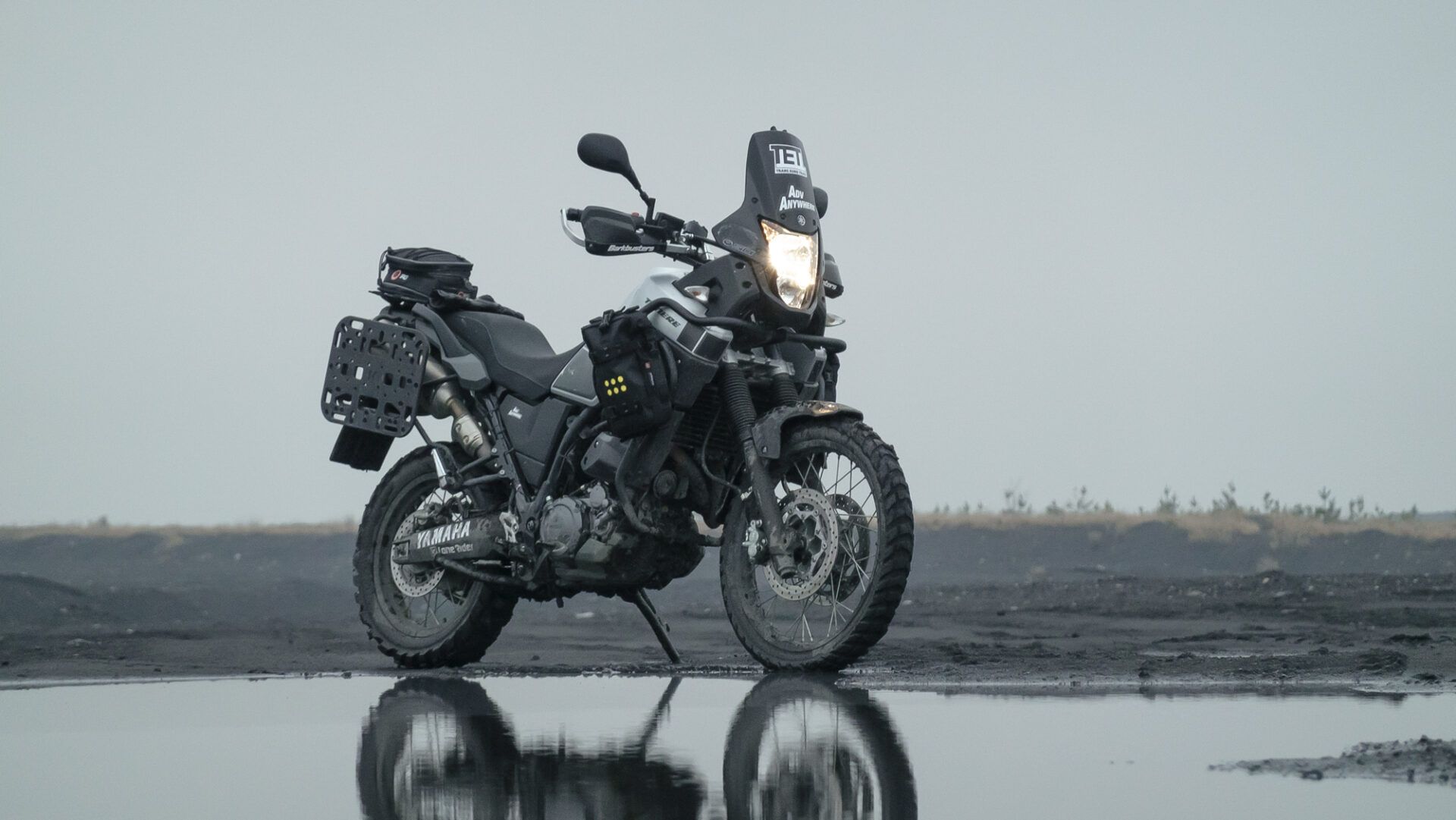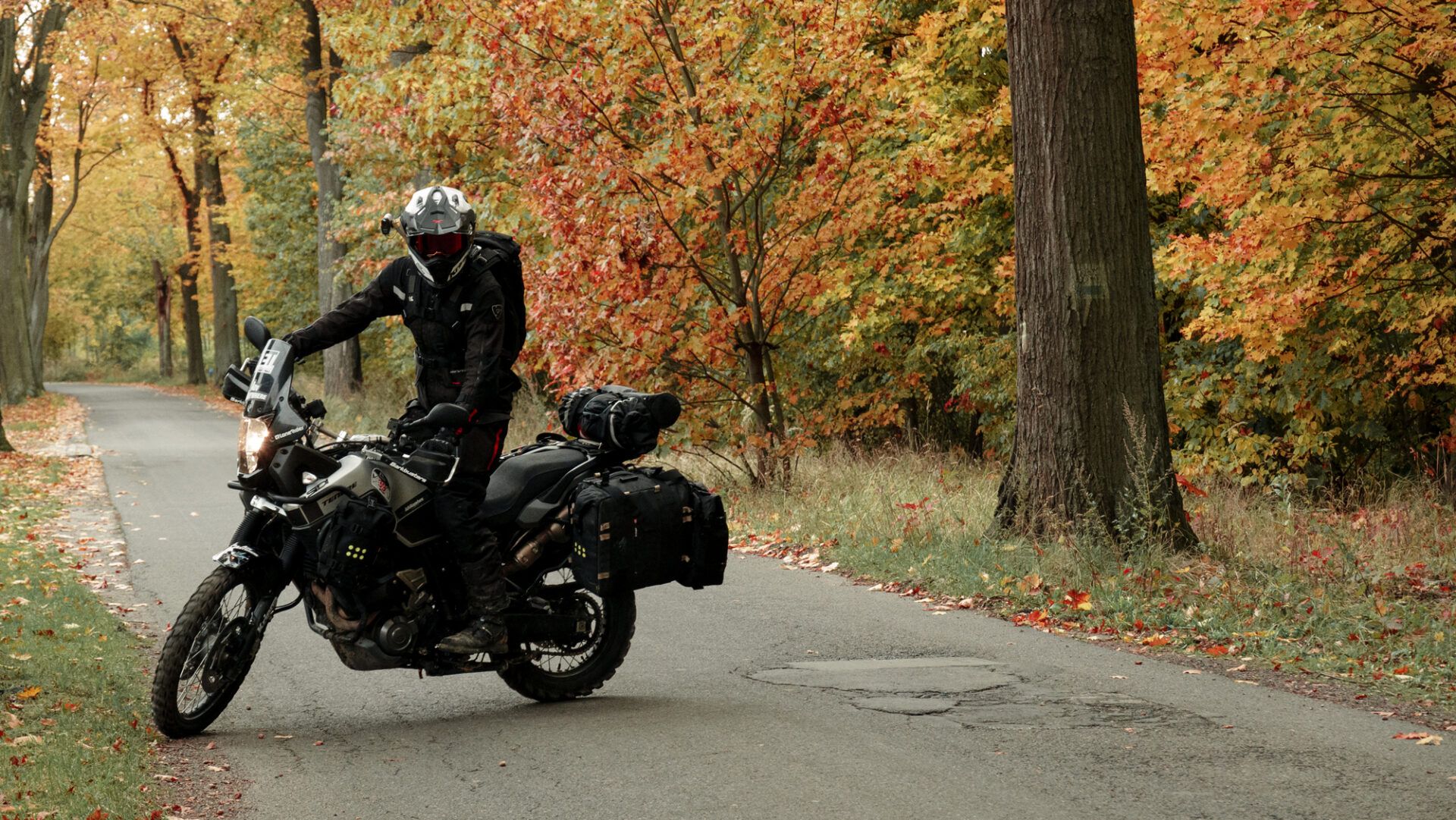 Our modifications
Like most motorcyclists, we've made some modifications. The most obvious one was, of course, an alarm – in this case, Proxima Nova. Then: Barkbusters handbars which, contrary to popular belief, are not used mainly to protect fingers from the wind, but rather to protect handles against breaking. We bought Givi crash bars, too. At some point, also the deflector underwent a slight transformation – it was painted black. Half for aesthetic reasons, half for improved functionality. The new appearance allows the rider to focus on looking ahead and additionally provides better visibility of the map on the phone. We also have Oxford heated grips and the most important modification, i.e. the on/off switch for the ABS module, which does not come as standard in Tenere (which is quite a surprise for this type of motorcycle).
Full detailed modification and accessories can be found here – Yamaha TENERE XT660ZA – Modifications & Accessories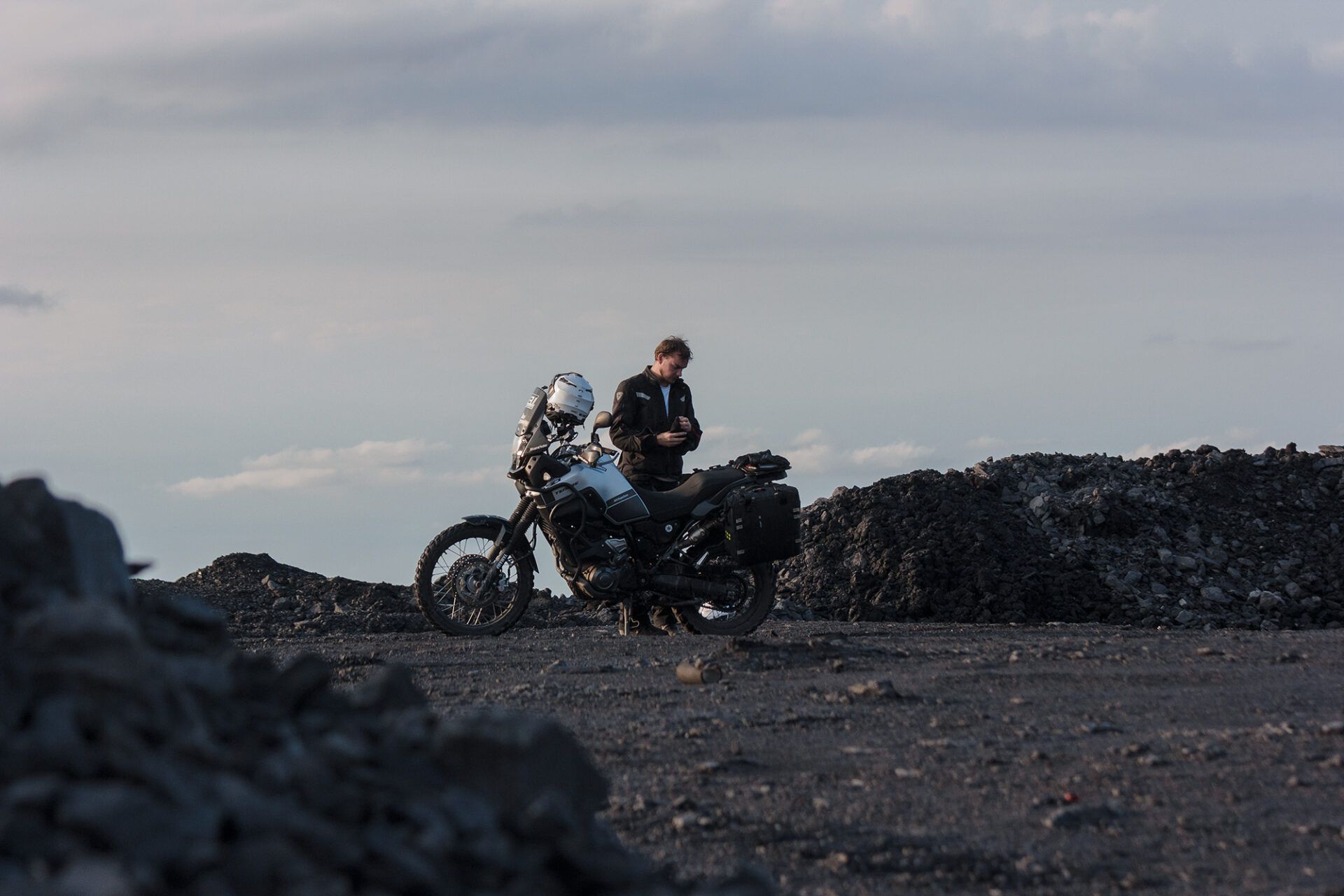 The other modifications are more travel-related. This category includes a small DIY project: a rear luggage plate. In addition to it, we have Kappa panniers rack and a reliable set from Kriega: OS-32, OS-12, and OS-6 with a universal plate.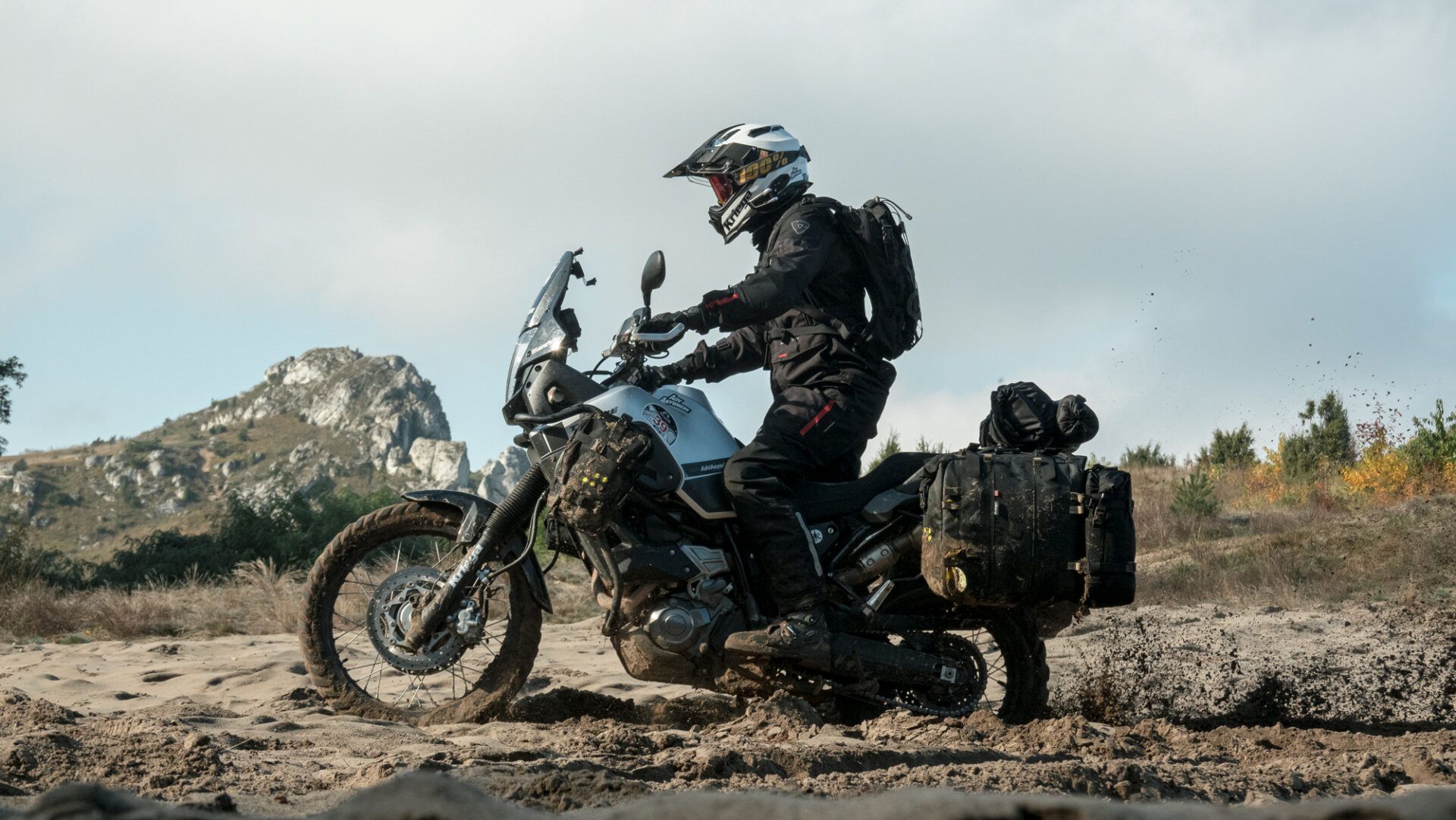 Conclusion
Ten's definitely best for solo riding. High power, the ability to cover a long distance, and drive wherever your heart desires make it a really good choice, especially for people starting their journey with dual-sport and adventure motorcycles. It's not the best for asphalt, it's not the best for off-road terrain, but like no other bike, it combines both things extremely well.