Posted on:
Sky blue ocean, white sand, palms, monkeys. All this and even more is waiting for you in Zanzibar. What can you do there during a, more or less, two-week stay? Let's see.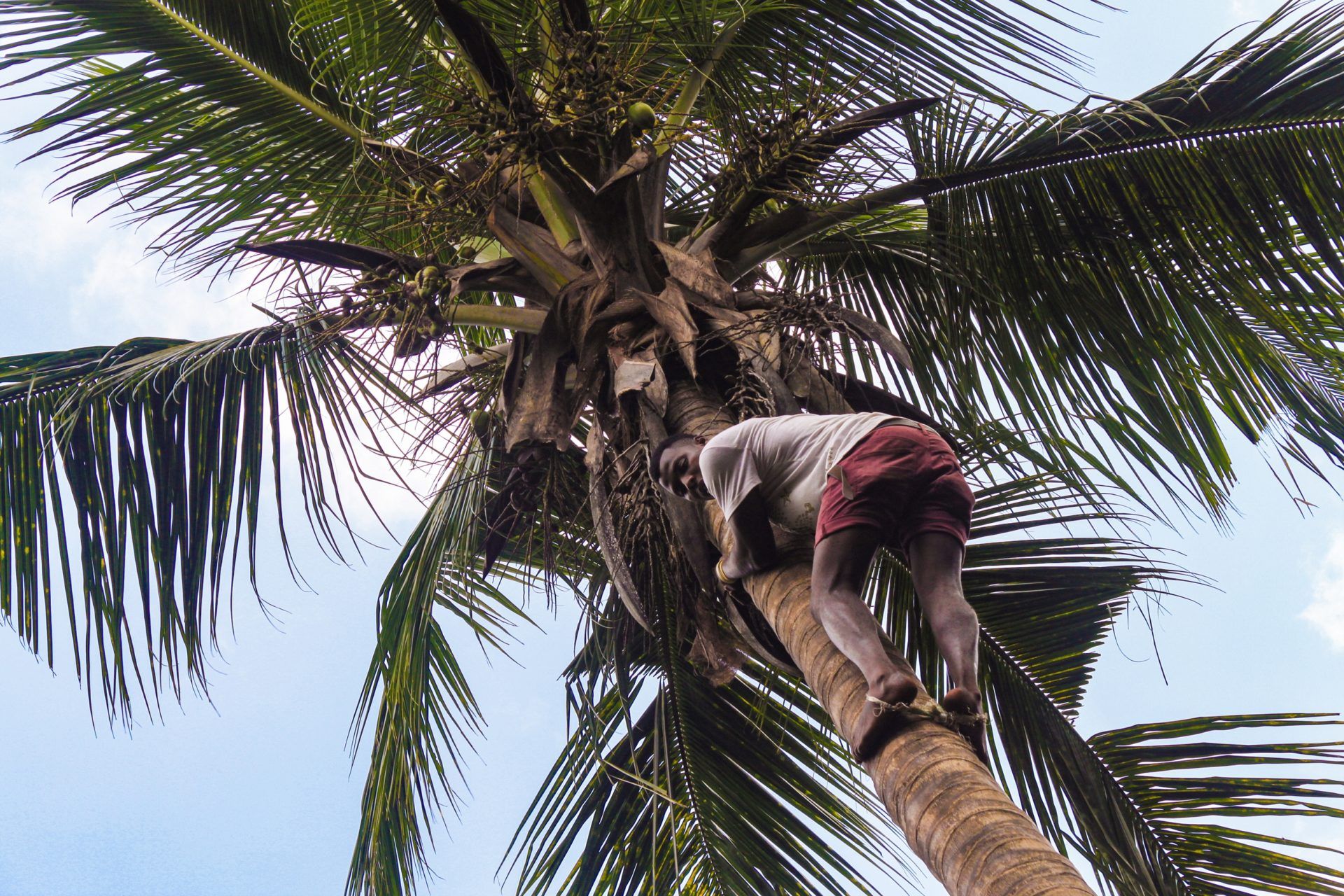 You'll probably have plenty of trips to choose from, no matter where you stay. We visited a local school, sailed for Prison Island, and saw how working on a spice farm looks.
Visiting a Local School
During our visit to the school, we gave the children basic supplies, such as notebooks, crayons, pens, and some backpacks. And Crocs-type flip-flops. We've got a glut of those – one big suitcase full of stationery and shoes, plus random gifts (stickers, hair accessories) in another suitcase. The good news is you don't have to bring 20kg of presents with you. You won't be able to give them all at once either way, as children are not used to a large number of gifts. We left half of them in the hotel, so the next group could give it. Please remember that you should give one thing to every kid, and do it child after child. Just to not cause havoc.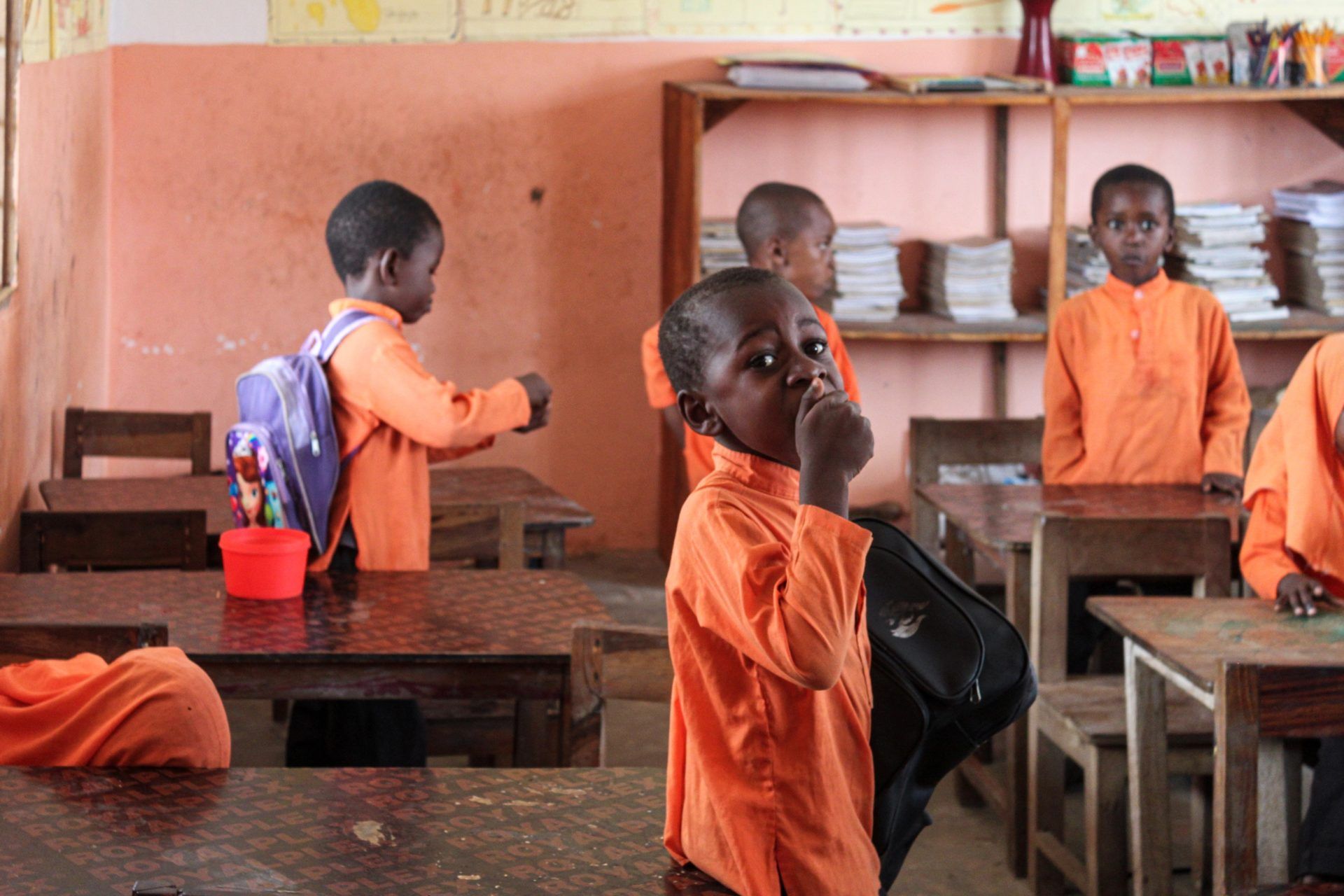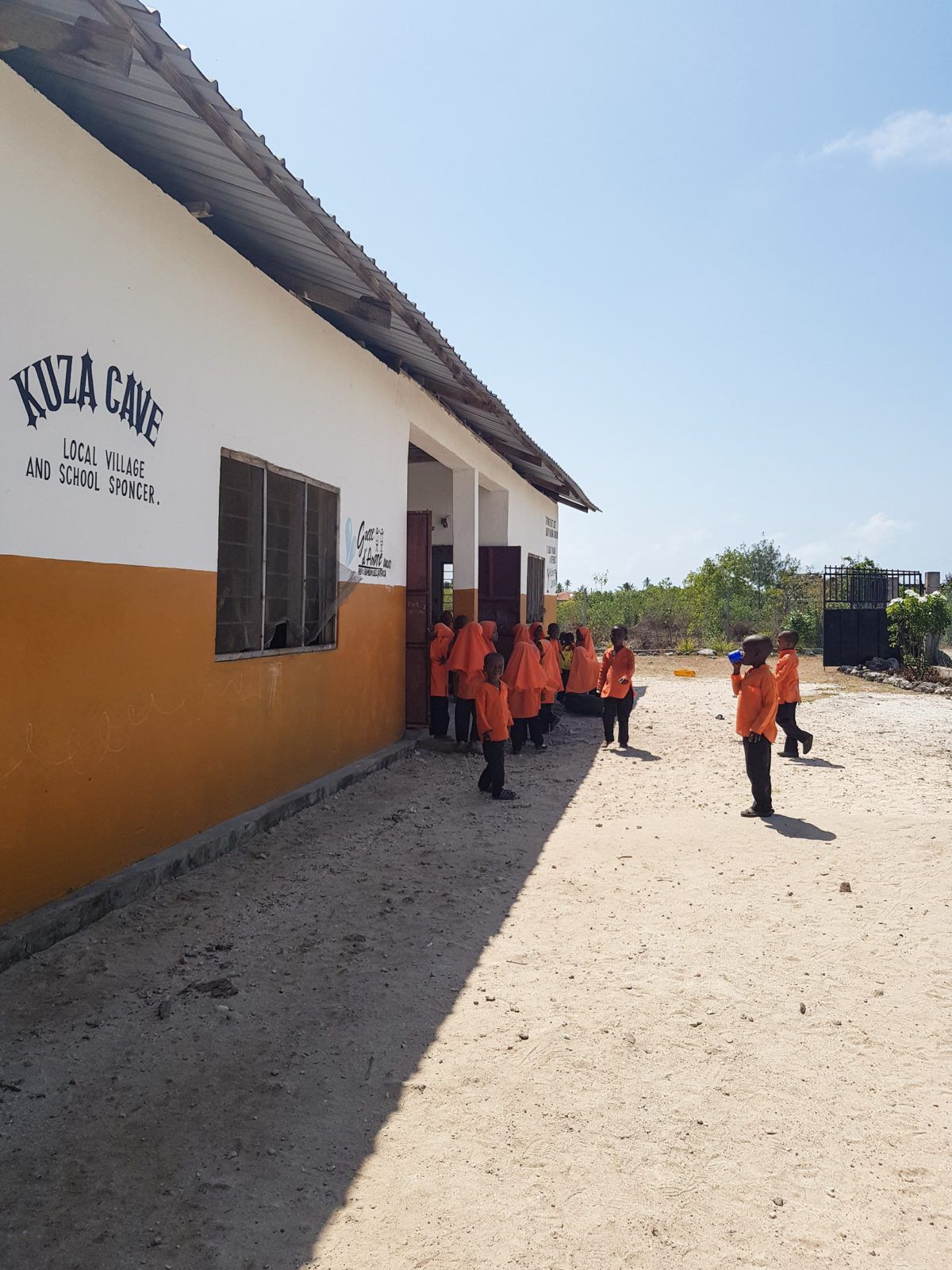 Stone Town, Spice Farm, and An Island of Tortoises
The trip to Prison Island was preceded by a visit to the spice farm and Stone Town.
On the farm, our guide told us about various plants while we touched, rubbed, crushed, and smelled everything he was talking about. Ylang-ylang, lemongrass, achiote, vanilla, iodine, jackfruit, and a plethora of other, better-known fruits and herbs (citrus, pepper, clove, coffee). After a light meal, we headed out to Stone Town. Did some sightseeing, ate lunch, and sailed for Prison Island.
The place which is now home to giant tortoises was supposed to be, as the name tells us, a prison. Eventually, no criminal had been sent there, but the island served as a quarantine area for people with yellow fever. In the 20th century, the British governor of Seychelles gave four Aldabra tortoises as a gift to the Zanzibar government. They bred quickly and had to be moved to the island. The oldest one is over 190 years old now. Most tortoises have their age written on their shells. And by most, I mean the male part of the creep. Female tortoises don't have such writing as it would be erased during sexual intercourse.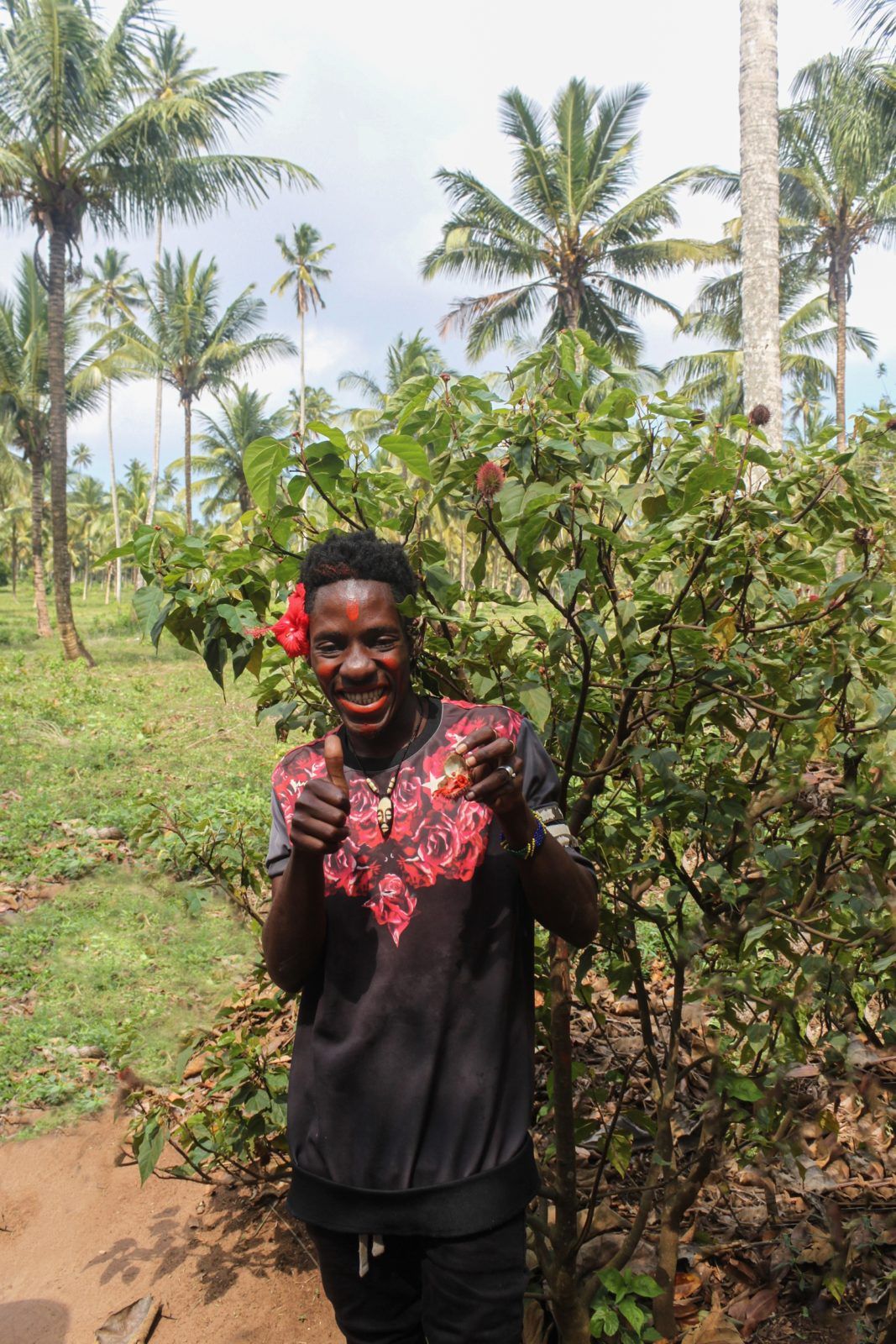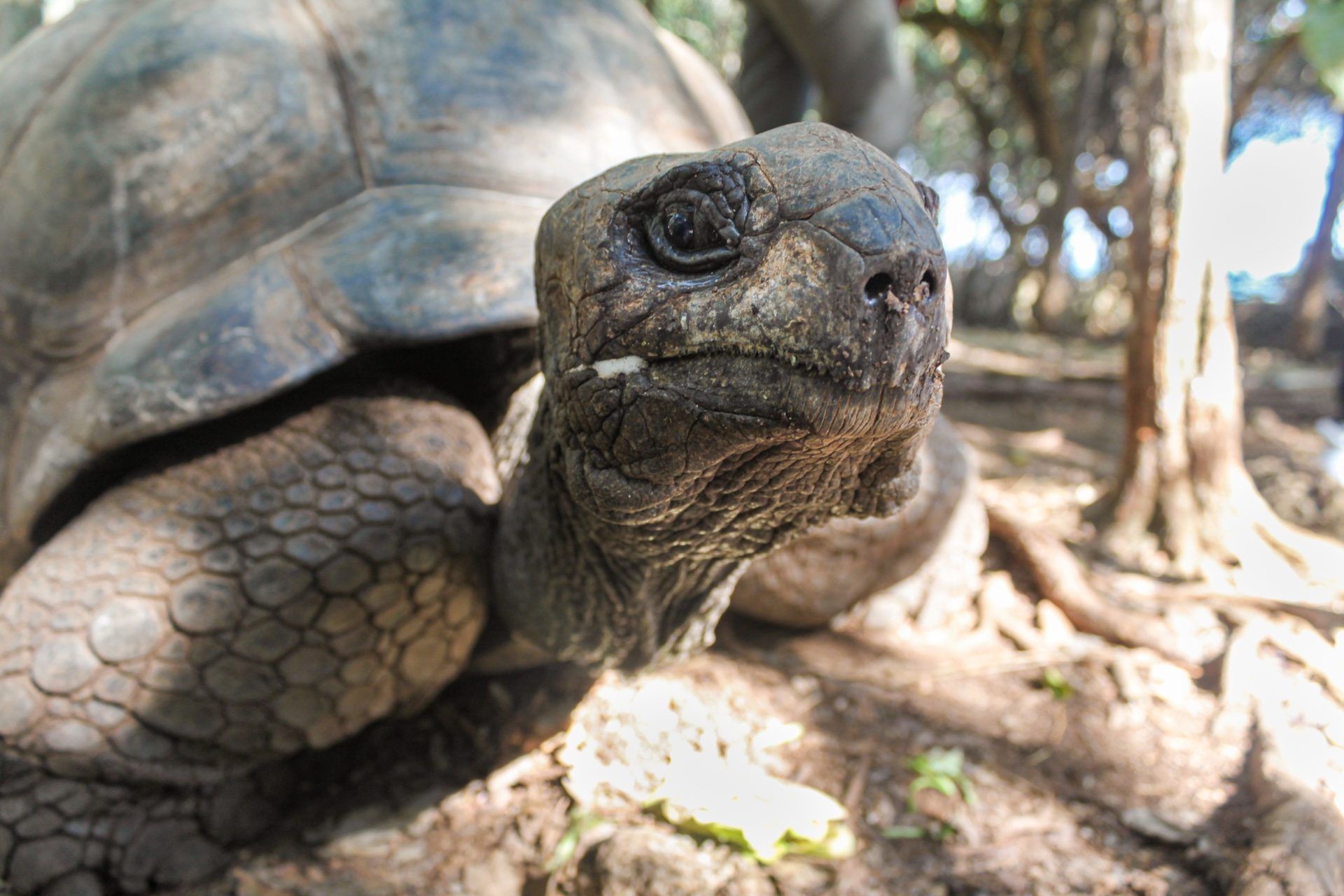 Daily Life in Zanzibar
We also went for a walk in a local village and saw how the day-to-day life of locals looks. Stalls with fruit and meat (and flies), shops in garages, unfinished homes. Unusual views for most people, some might be even frightened. For me, it wasn't bad at all. Most locals are friendly and joyful. They often make small talks with tourists. Of course, it's mostly because they want to sell us something, but they aren't pushy. Only men in Stone Town were intrusive and walked all the way with us just to sell us some bracelets and necklaces.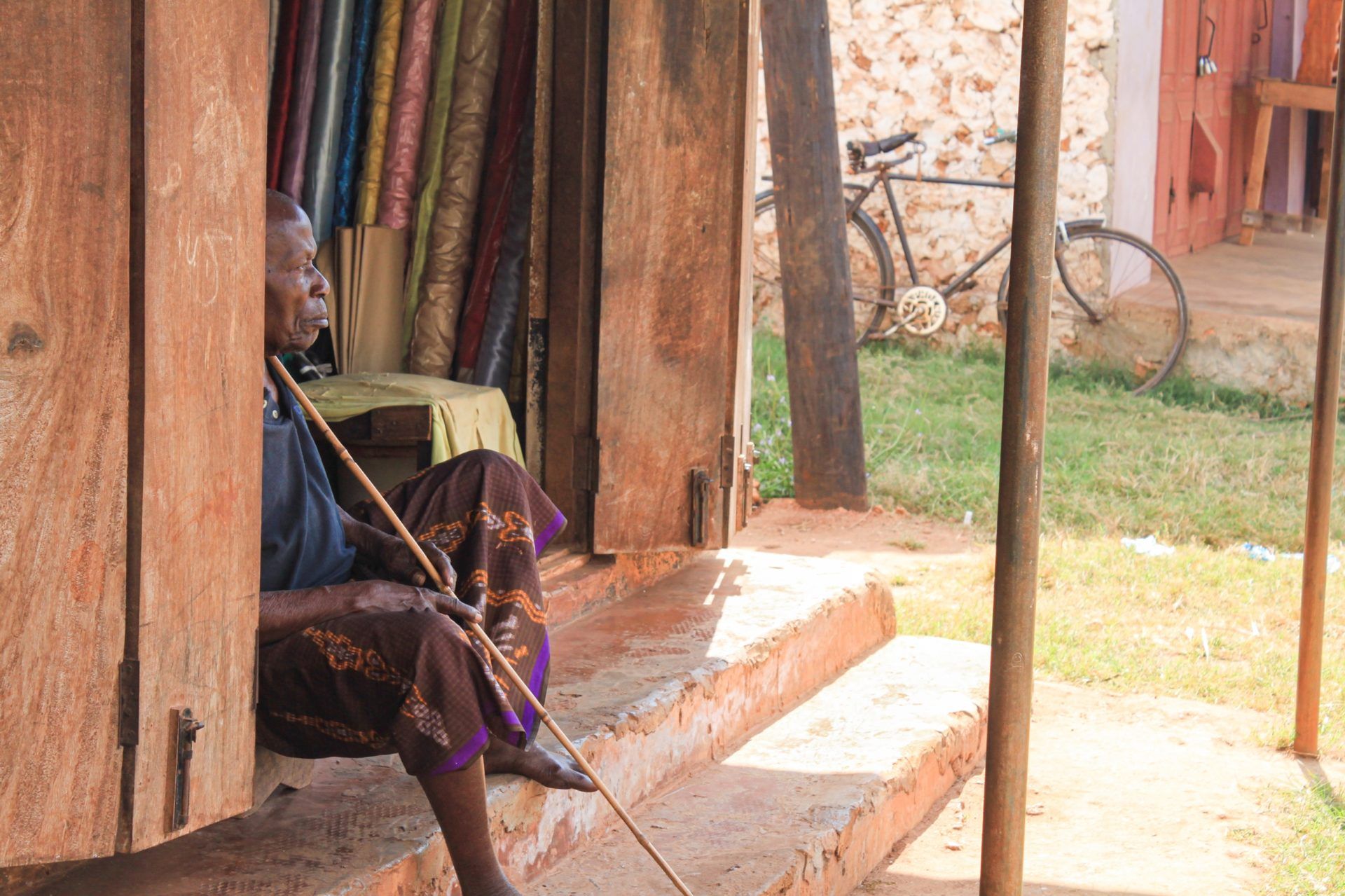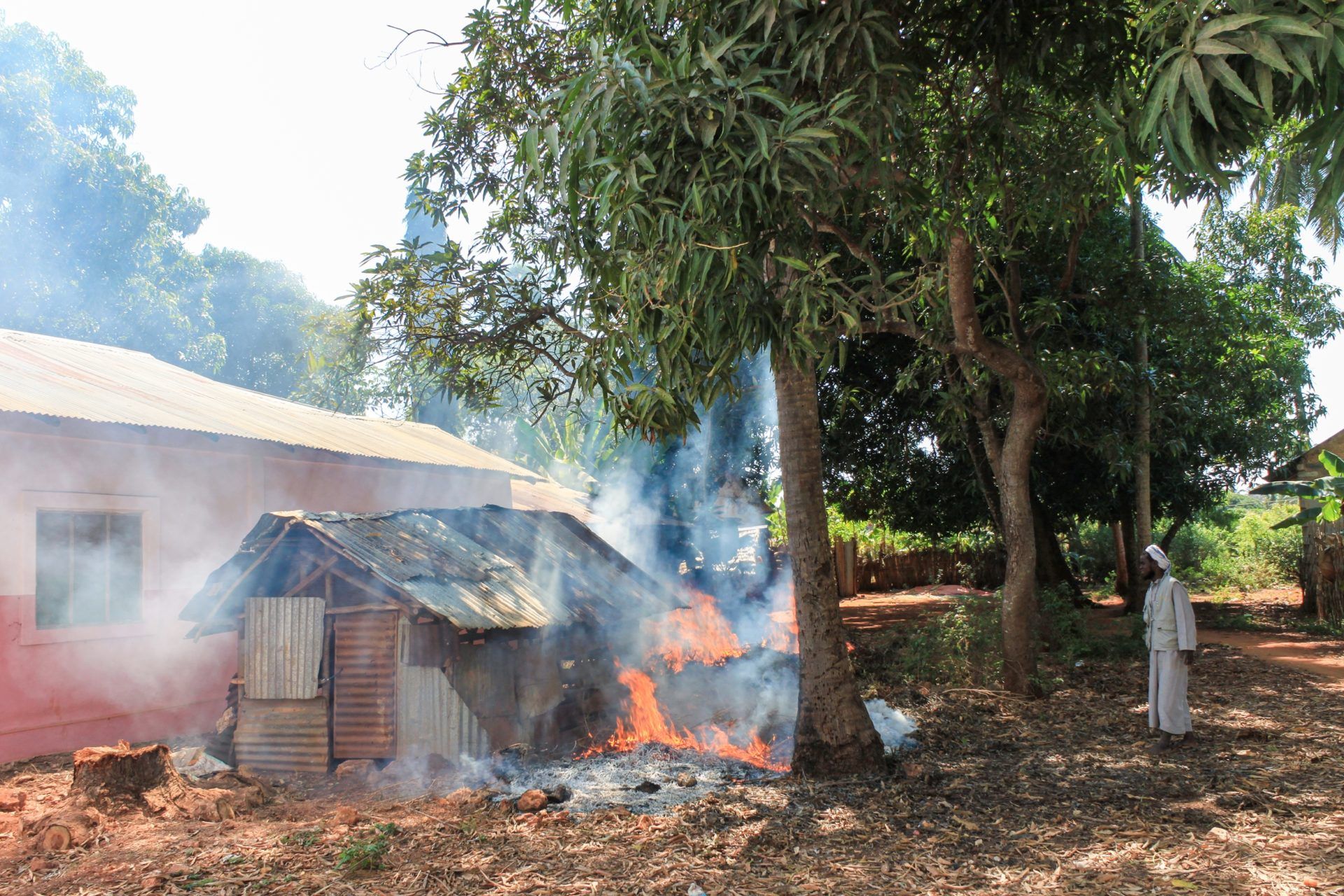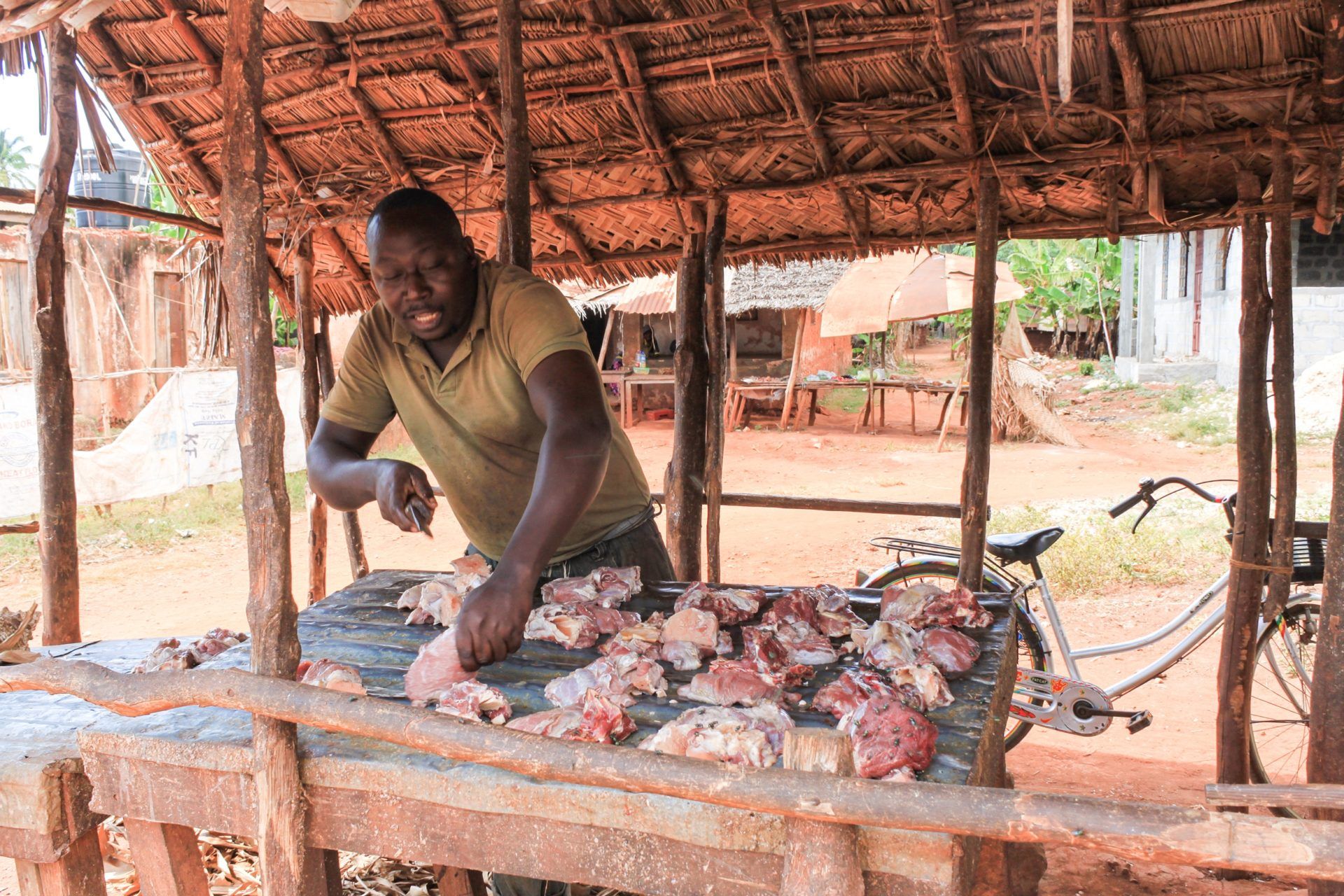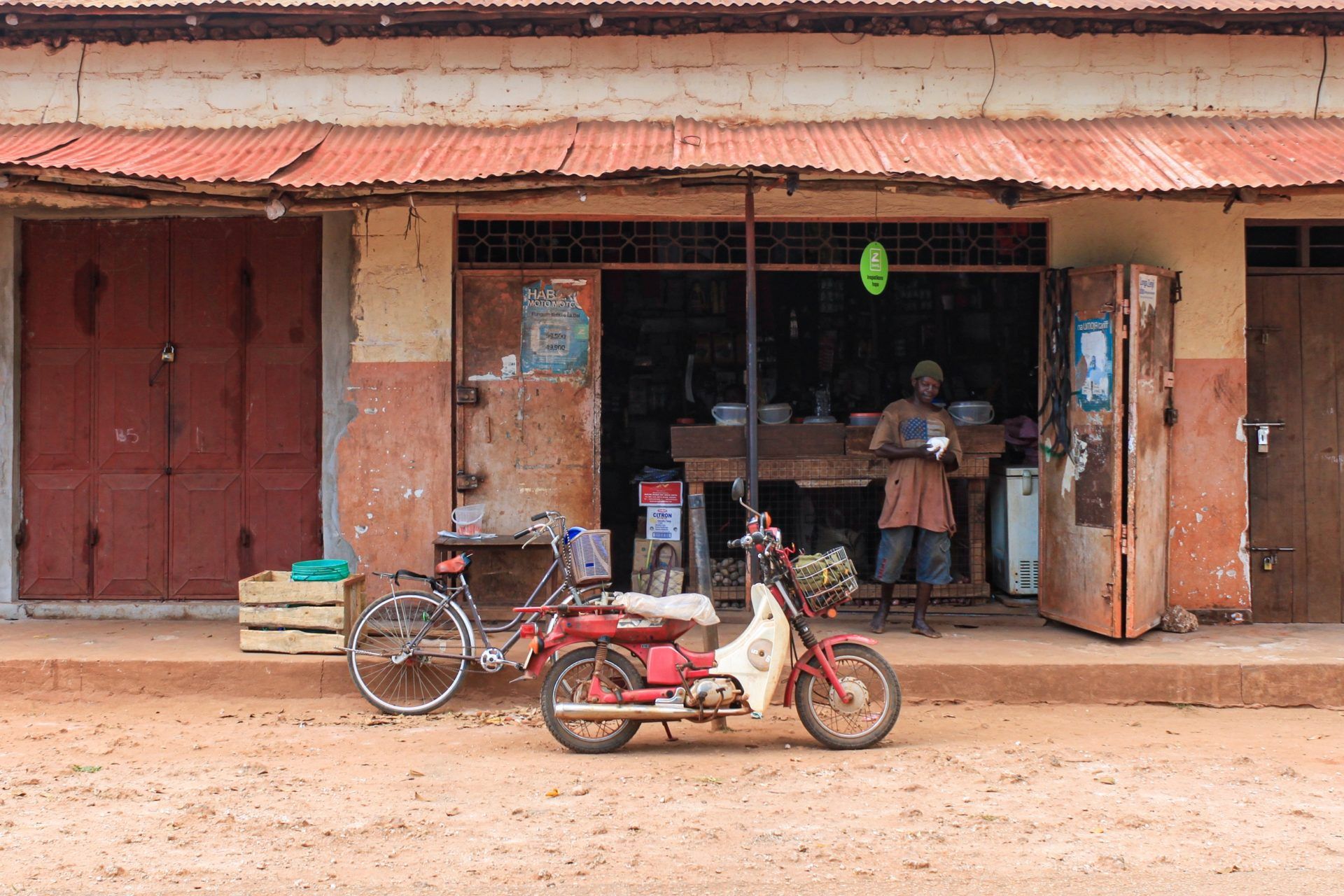 Are those all possible trips? Absolutely not. We decided to go on some more. Visiting sea turtles was followed by visiting a fishing village. We could feed the turtles and see how fishermen make their boats in the village and how long it takes them. Safari Blue, aka desert island trip, aka disappearing island trip, was full of beautiful views and delicious seafood. We also decided to go for an evening sail in a Dhow to see the sunset. And we went to see dolphins in the open ocean. Dolphins hid, but we sailed down enormous waves and it was an even more memorable experience. The last thing on our list – monkeys.
Nature Time: Jozani National Park
On our way to Jozani Forest, we were looking for monkeys in the trees near the road. They sit there quite often. Sometimes they even come out of the forest and come near the human settlements. If you want to see these animals at a close range, please remember to be quiet when visiting the forest. It seems obvious but there were four people in our group who were loudly commenting that "there are no monkeys". Yup, you're right, and they won't show if you scream all the time. Bear in mind that it's not your home, it's the monkeys' home and you should respect them. If you see a monkey, don't run towards her. There are still people who do it – stupid, I know. Don't stress them and do not risk your health or life – they are wild animals and you can't foresee how they'll behave. They can seriously hurt you if they feel at risk. I believe that most of you know all of this, but this trip showed me that there is still a need to bring people's attention to such issues.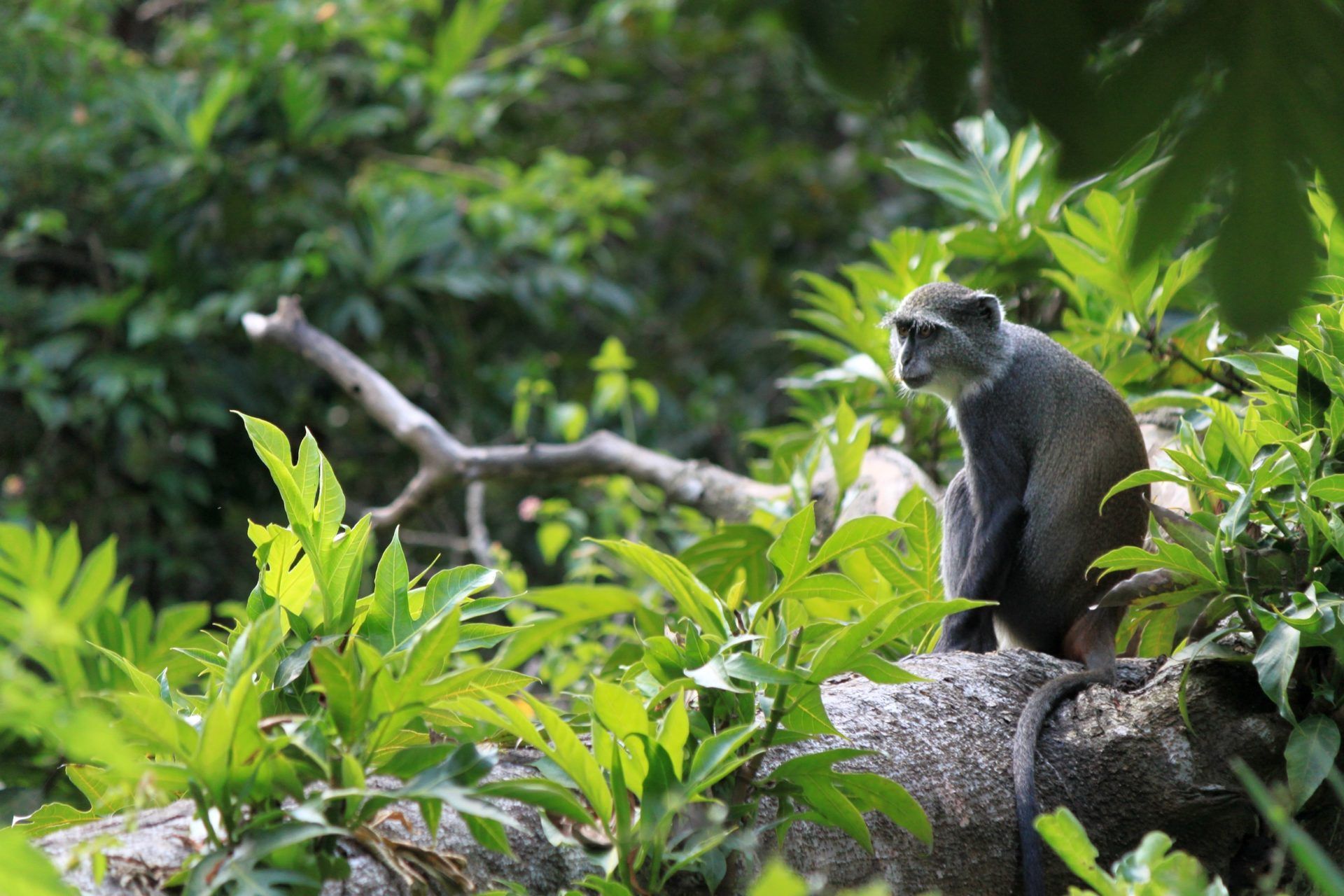 Gifts for Children
And the last thing in this section: please, don't give children candies. I know it's good to see a smile on a kid's face, but we can do serious harm with sweets. They won't prevent famine, aren't nutritious, and most important – they cause caries. And as you probably know, dental care is almost non-existing in most African countries, especially for village people. Even if you want to give those candies for some reason, please don't throw them from the car's window at the children. It's a thing that tourists do sometimes. Don't treat these people as if they were animals. Also, please try to maintain order, just like in school. Even a single sweet is much for those children, so they often rush toward tourists and can accidentally injure you. Trying to keep balance when 20 children circle you and push in every possible direction at once, can't be easy.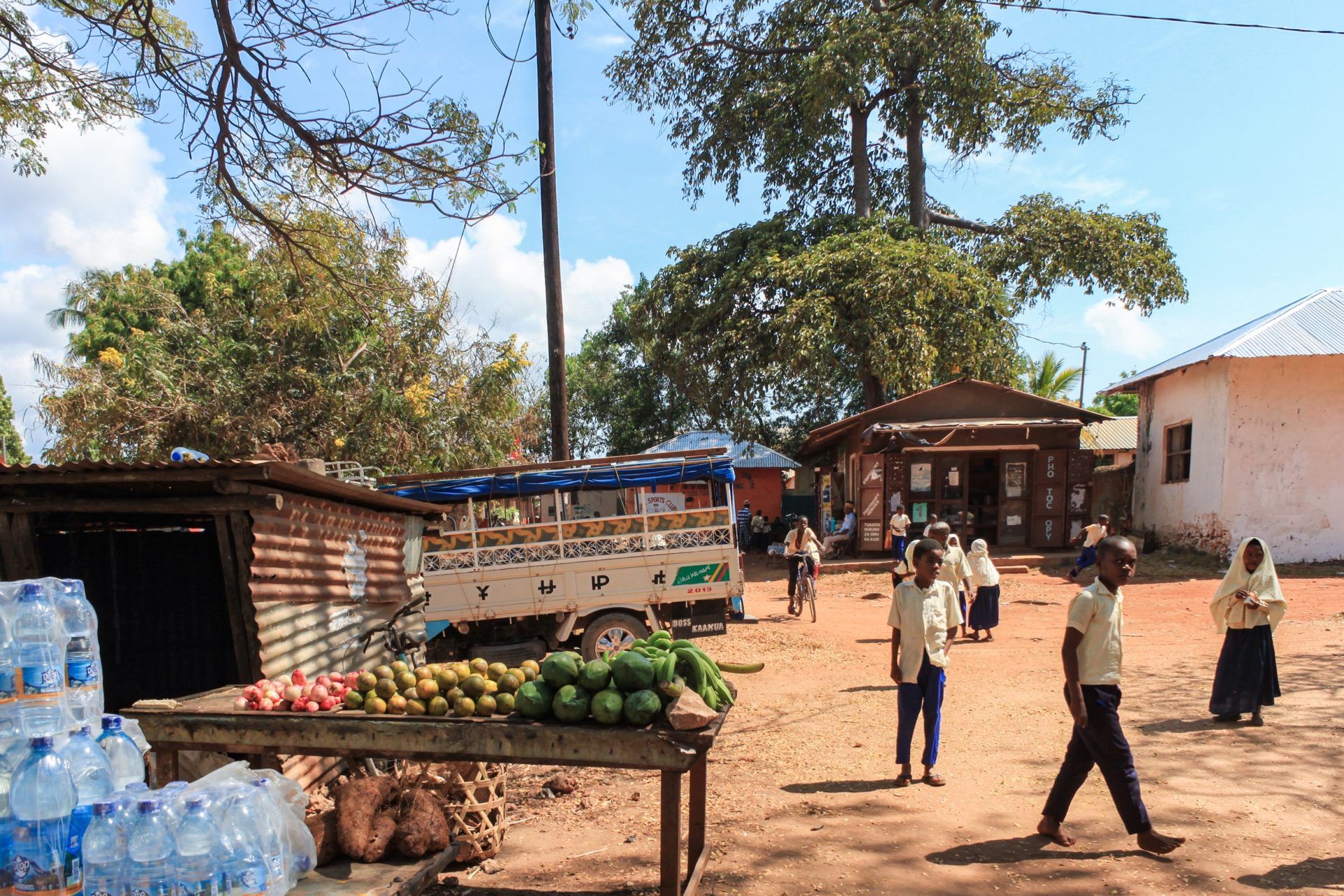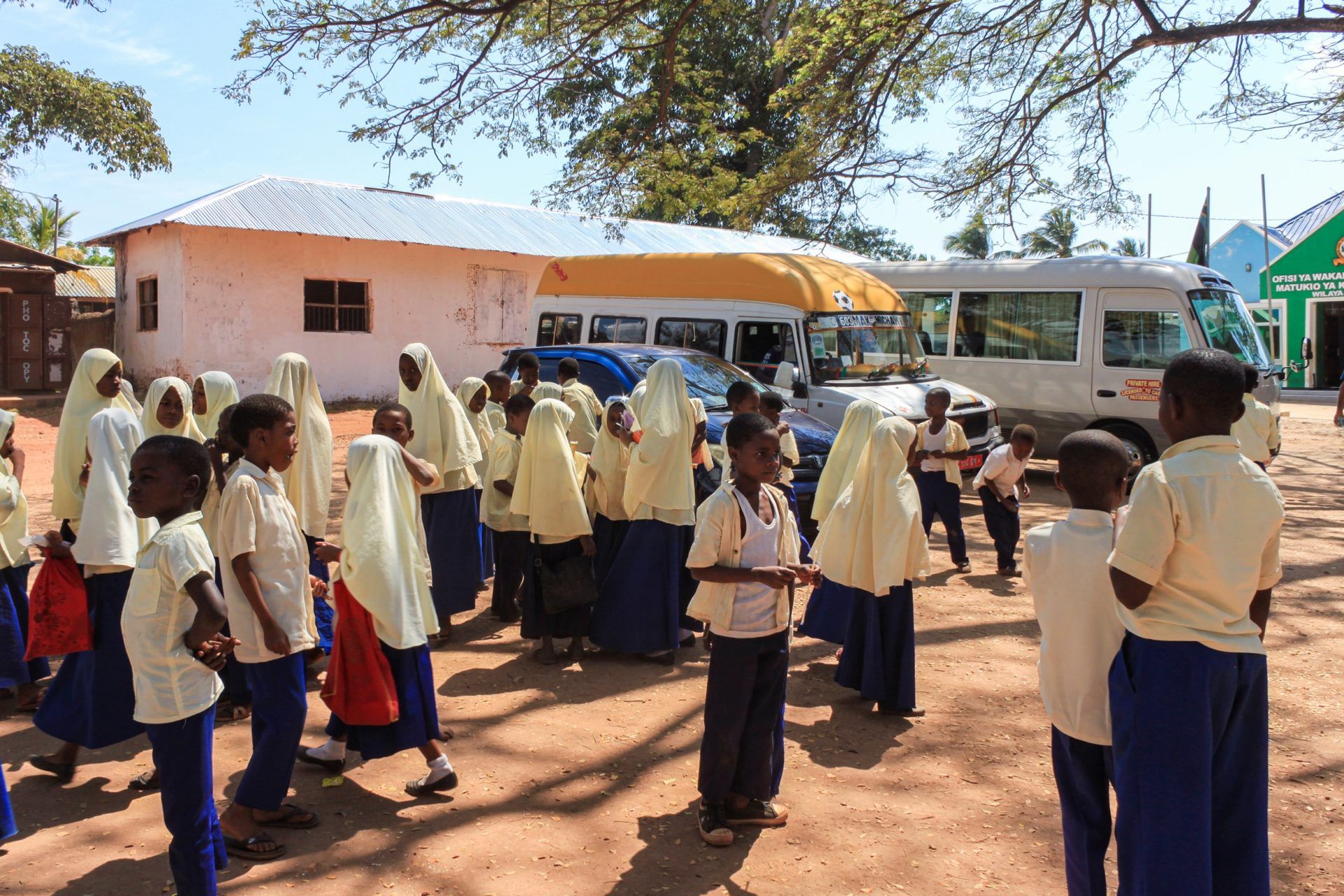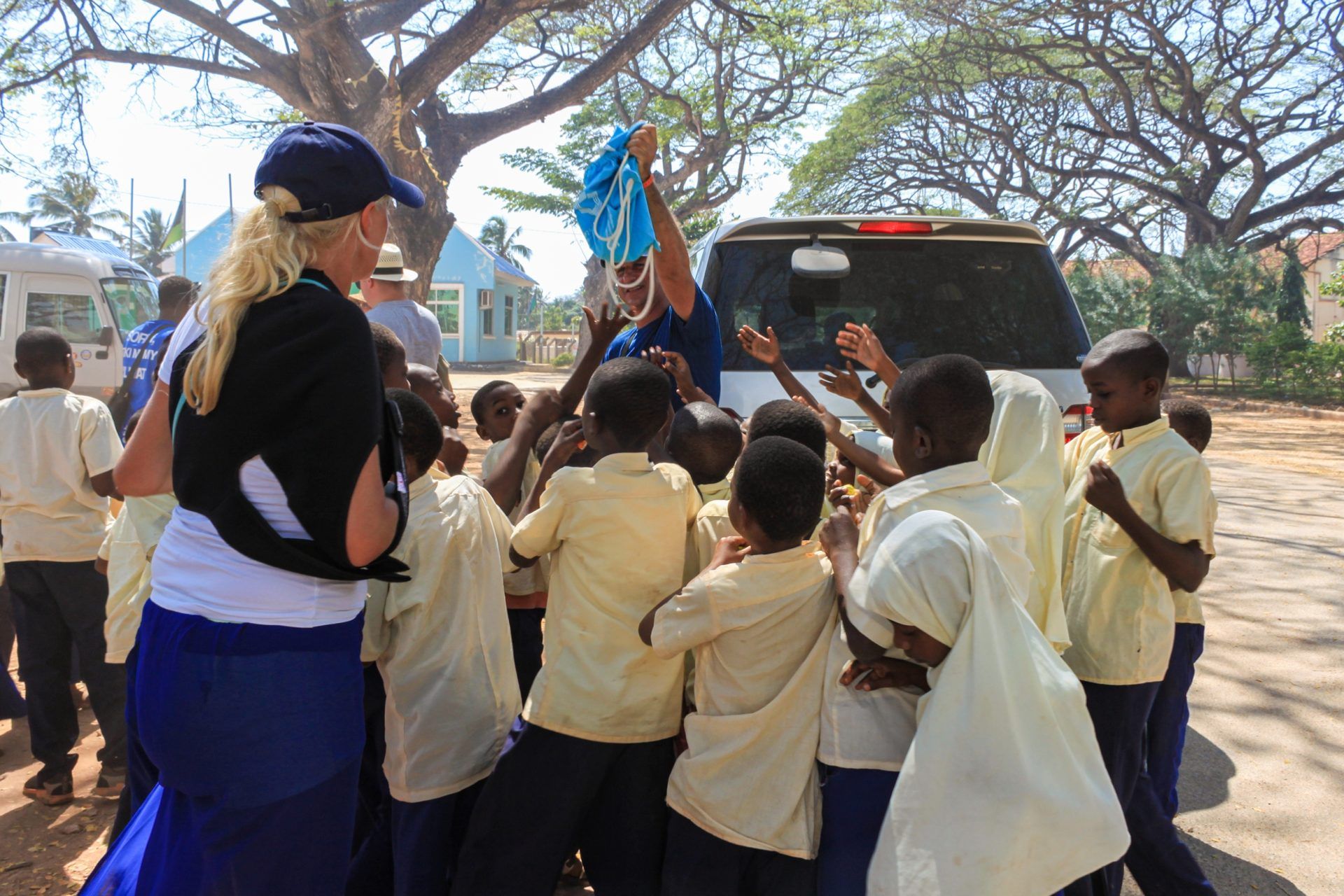 Zanzibar – Practical Information
Now, the practical information. So, how to get there? Well, you can choose a full, all-inclusive offer from a travel agency. It will probably be the most costly option. If you want to organize the trip on your own, at least in some part, you can check out if there are some charter flights available. In this scenario, you're buying only an airplane ticket from an agency, not the whole offer. Or you can just look for tickets directly on an airline website. Generally, charter flights can be less expensive than other solutions. And you have a bonus – free help from the agency's employee at the airport in case any issues appear.
At the airport, you'll be welcomed by locals eager to help you take the luggage for you to the bus or car. Small pay is not only appreciated but required. Baksheesh is a kind of tipping-bribing tradition. Don't be too generous, however. Also, bear in mind that people can force you to accept their "help" and they can tear the suitcases from you. As always in such situations – be polite but don't let locals walk over you.
There are many possibilities for accommodation. All-inclusive hotels, smaller apartments, or even beds in a local's home. It all depends on your preferences, budget, and courage. Understandable that not everybody wants to sleep on the floor in some unfinished house. We chose a hose-like hotel in Jambiani – a cozy place near the beach, managed by a group of Polish people. They serve delicious food. And the beach is great, too. You can rent a bike and go for a ride, or just go for a walk. Remember to check the low tide and high tide times. During low tide, you can walk hundreds of meters "into" the ocean and not even wet your feet. But if you won't come back on time, you won't come back at all during high tide. The water level is, well… (very) high and waves can be extremely strong.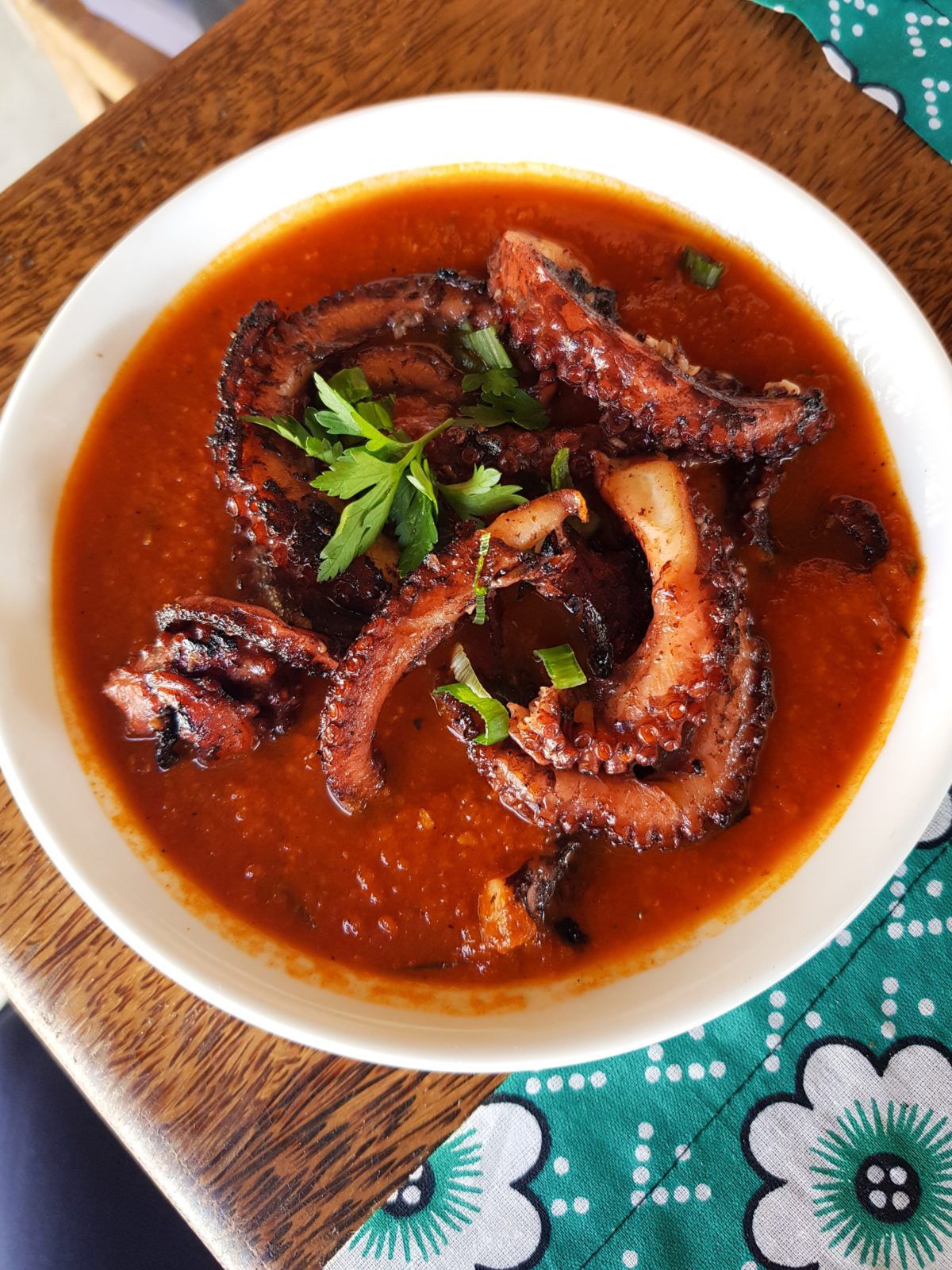 In our hotel, the managers and the rest of the crew were really helpful, regardless of our whims. Whether we wanted to know something about local trips, needed assistance with shopping, or wanted to go for a four-wheeler ride, we could count on them.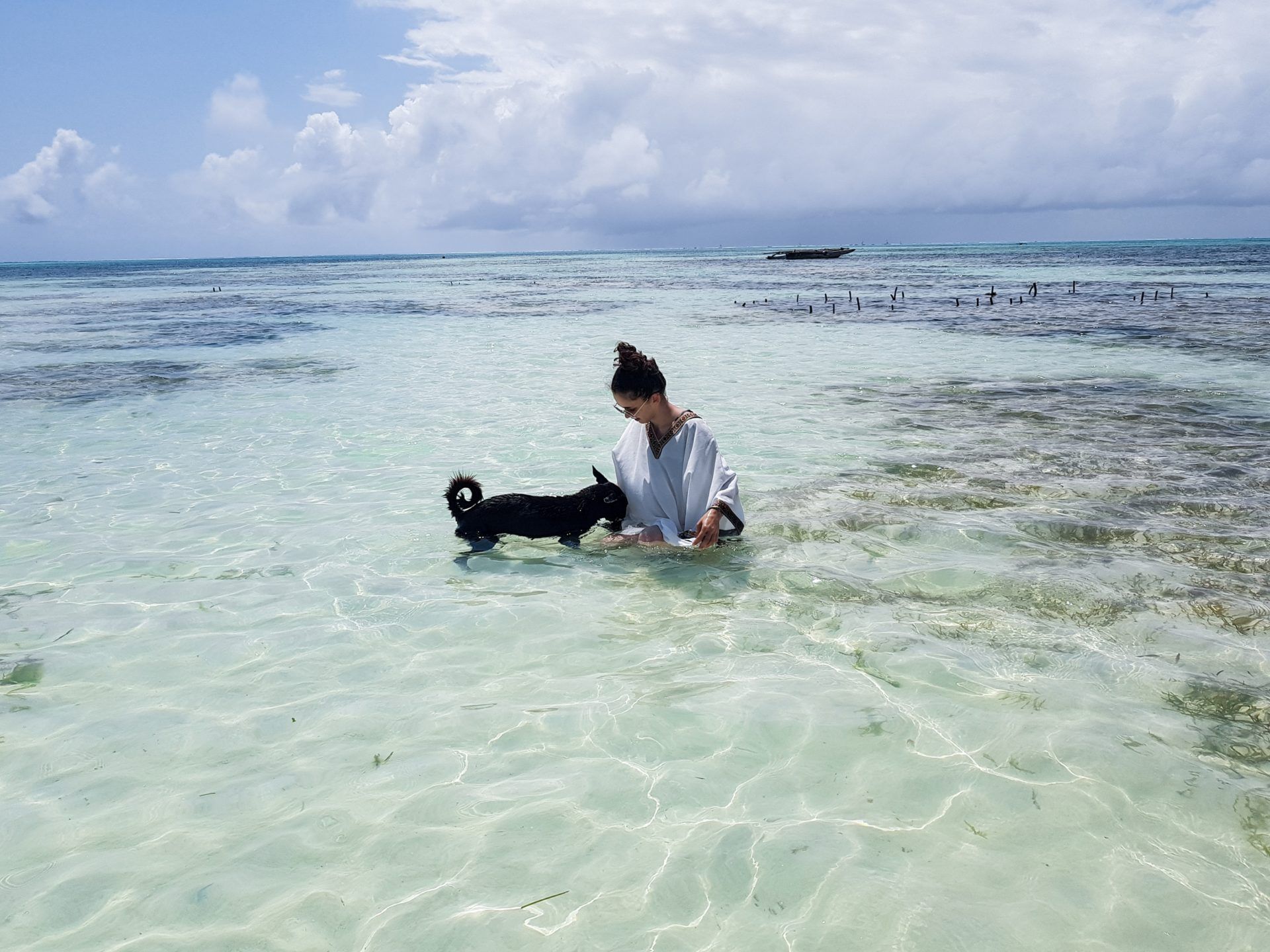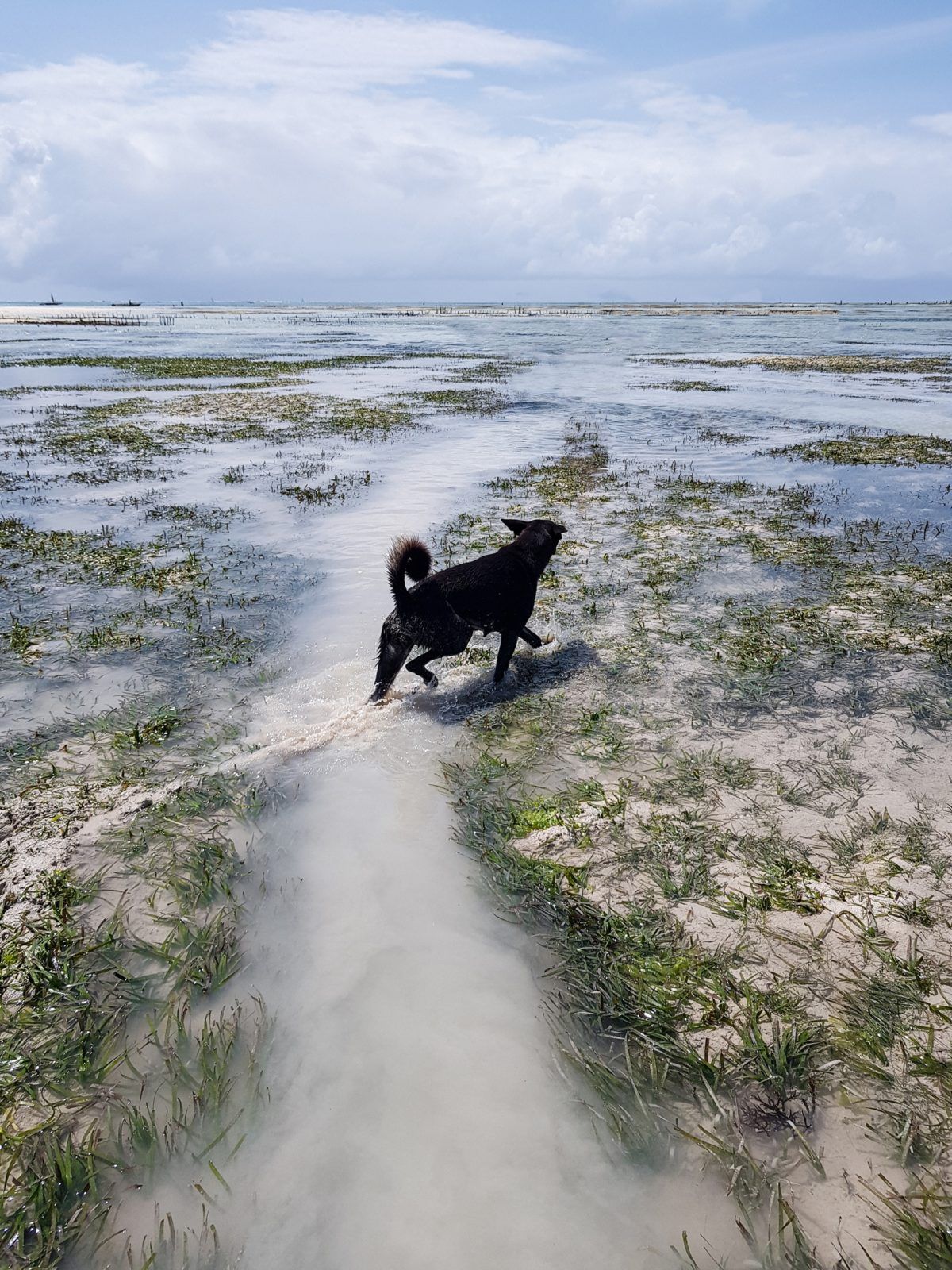 Passion for Learning
During our stay, we met a few locals who were very involved in learning foreign languages. Even Polish which is considered one of the most difficult languages. But learning is not the only thing…
Another thing about the crew, and locals in general – they will be super happy to teach you some Swahili words. I highly encourage you to seize this opportunity. Even if you're not a language fan, think of it as an additional attraction. Plus, your "teachers" will be very happy. And if remembering words such as "Hi", "How are you", and "Fine, thanks" in Swahili is not a problem for you, try learning them in advance. It's courteous when someone takes the effort and learns a few words in our language and it works the other way around, too. Additionally, knowing a few Swahili phrases can sometimes get you faster and nicer service, or sometimes even a small discount in a shop.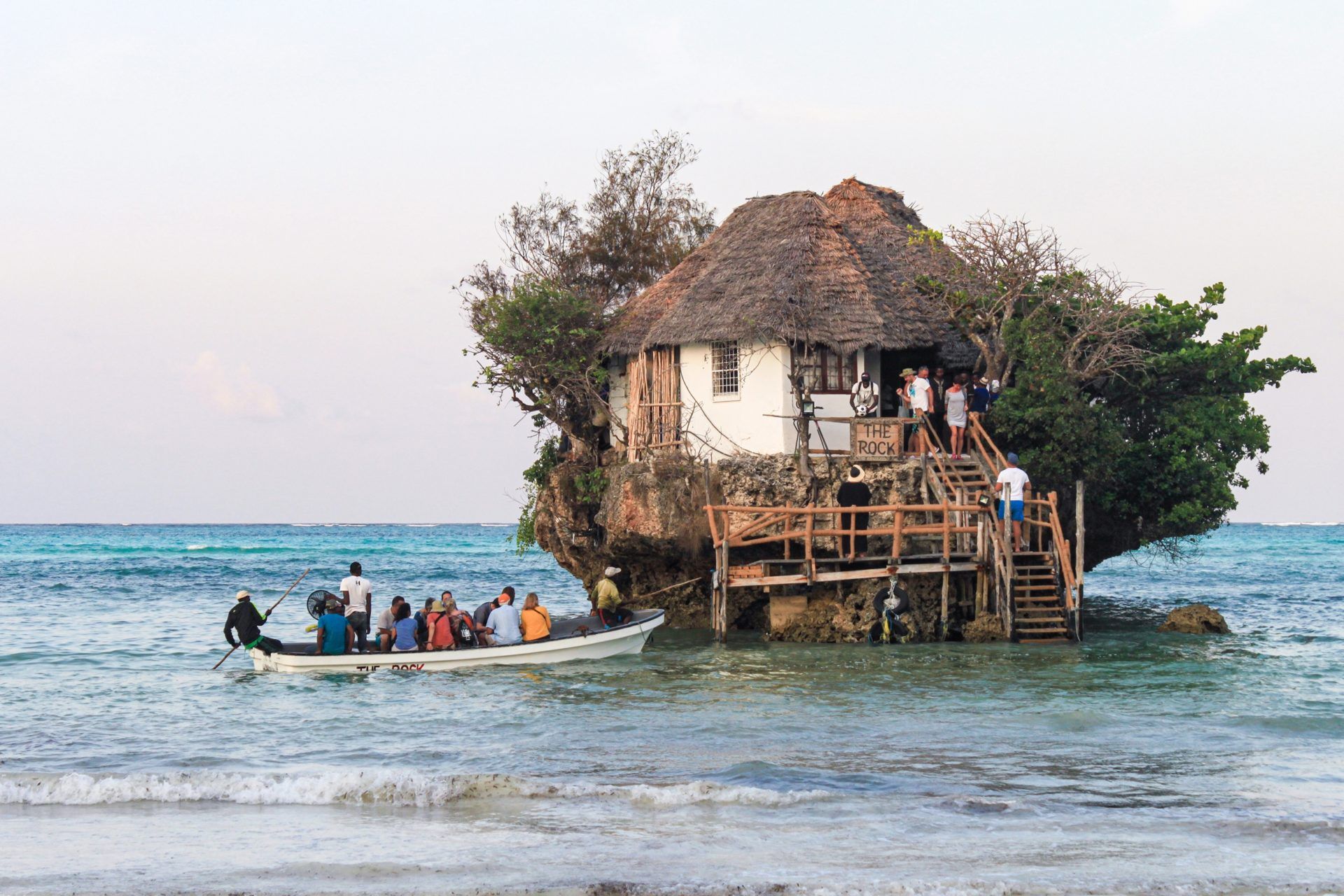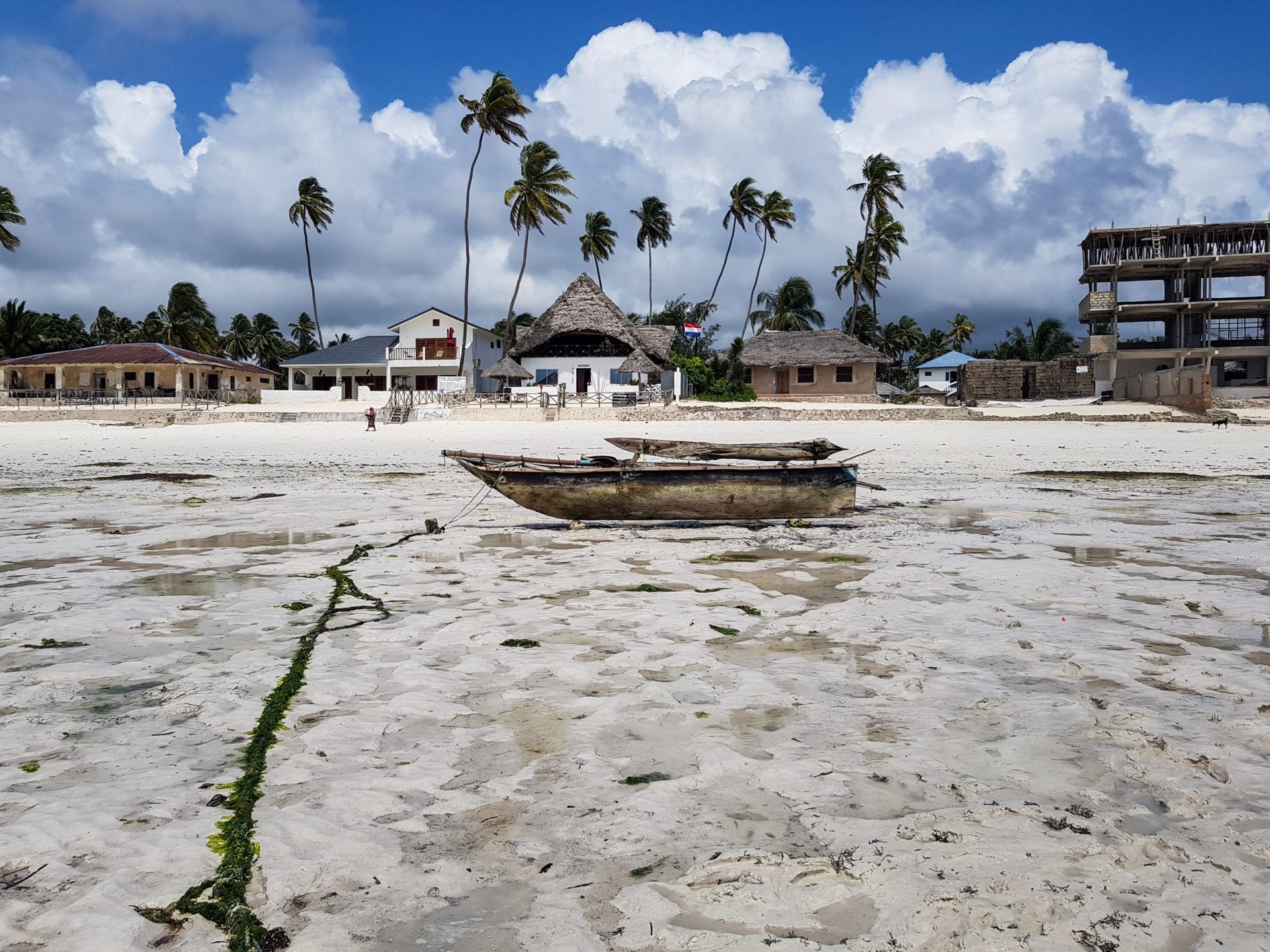 Bonus: the Most Popular Words
| | |
| --- | --- |
| Jambo | Hi |
| Mambo? / Habari? | How are you? |
| Poa | Fine, good (reply to "Mambo?") |
| Asante (sana) | Thank you (very much) |
| Karibu | Welcome |
| Pole pole | Slowly, slowly |
| Hakuna matata | No worries, no problem |
| Mzungu | White person |
"Hakuna matata" and "Pole pole" is the essence of Zanzibar's life. Don't worry, don't hurry, there's time for everything, just relax. It may be frustrating for those of you who like to know what's going on, but you'll get used to it. It's your holidays, pole pole.
And a fun fact: "Hakuna matata" is an incorrect phrase. It's used only while talking with tourists and by tourists. "The Lion King" may be the reason why is that so. The correct phrase is "Hakuna shida".